Ada actually found me by searching for an Atlanta elopement photographer, and I am so glad she did! She and Marlon had a beautiful intimate ceremony on the terrace of The Millennium Gate Museum. If you have ever been to the Atlantic Station district of Midtown, you have definitely seen this amazing arch, which is based on the Arch of Titus in Rome. They were married on a mostly overcast Friday morning back in August, which ended up being perfect for their 11 a.m. wedding ceremony!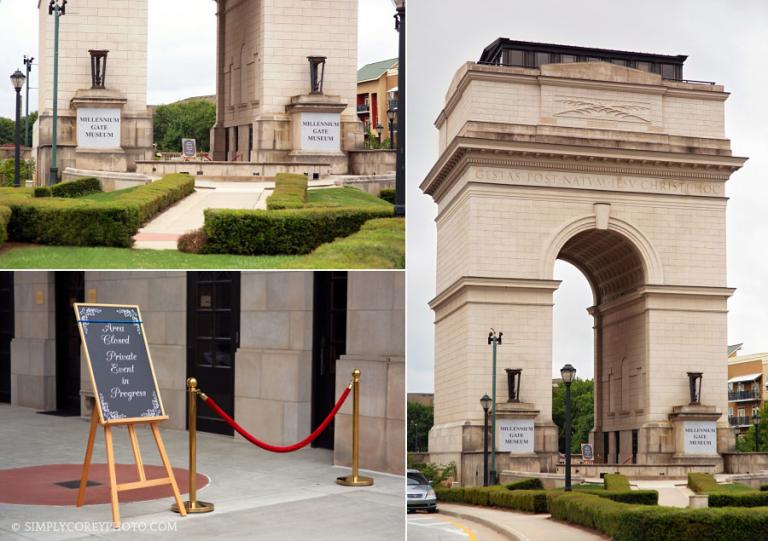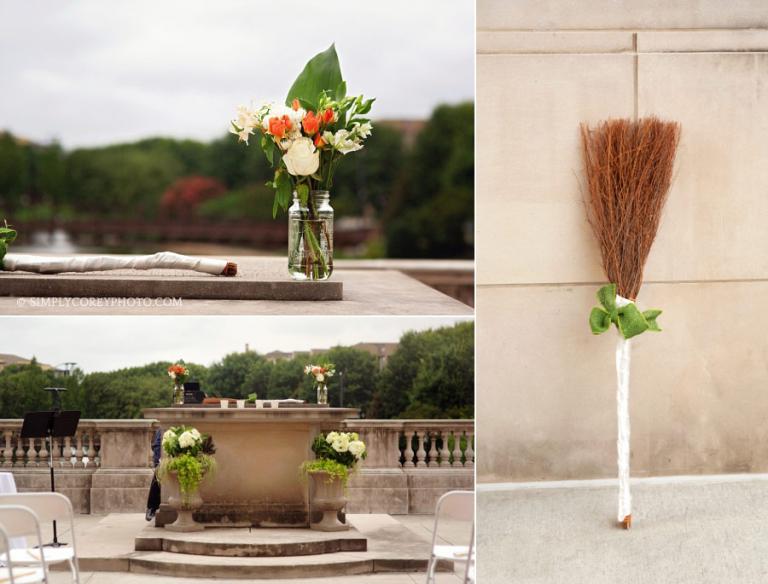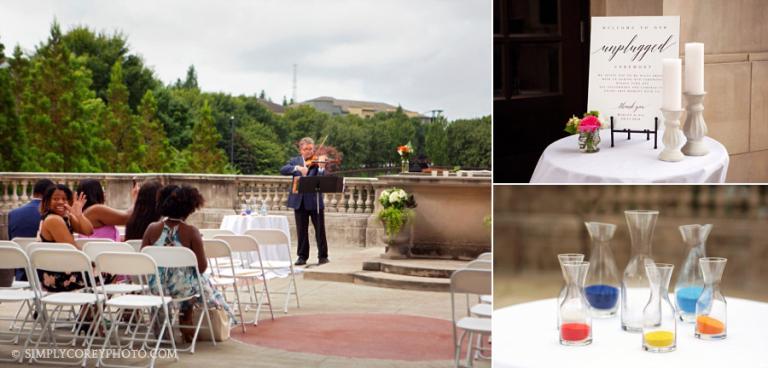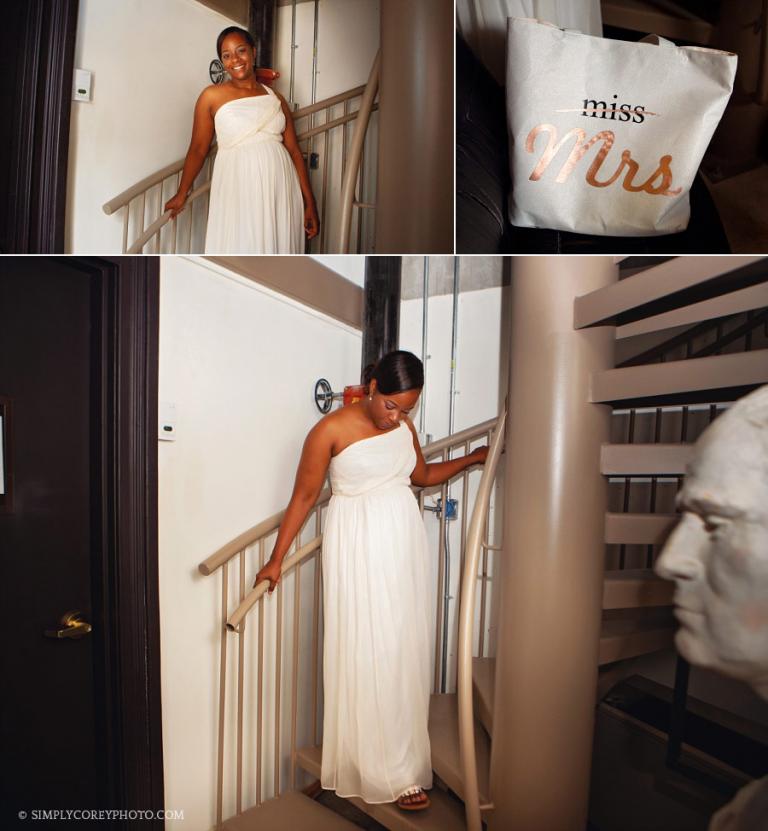 Ada waited for the ceremony to begin in a room off the archway …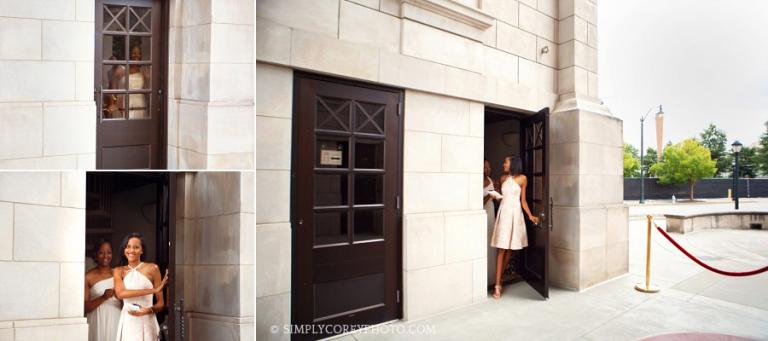 … while Marlon waited in the galleries downstairs.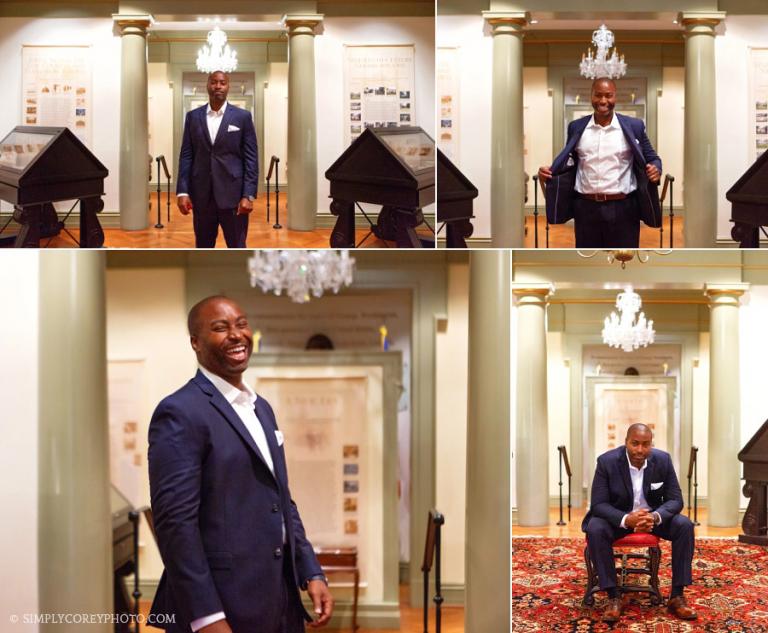 Ada's mom walked her down the aisle when it was time. ♥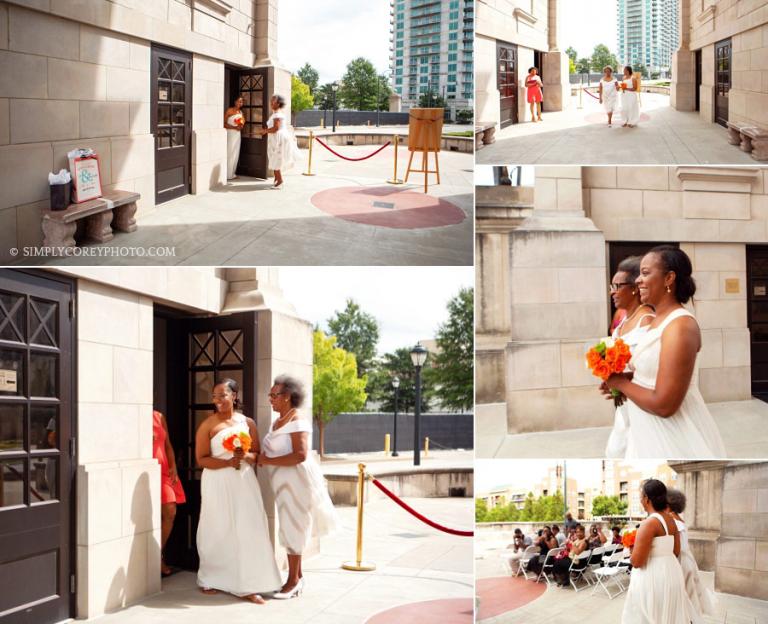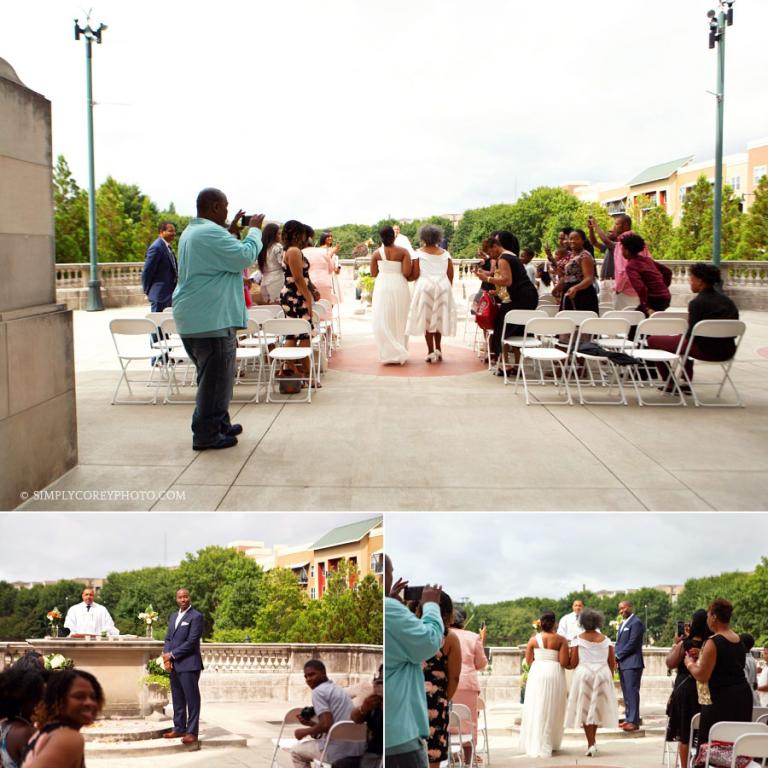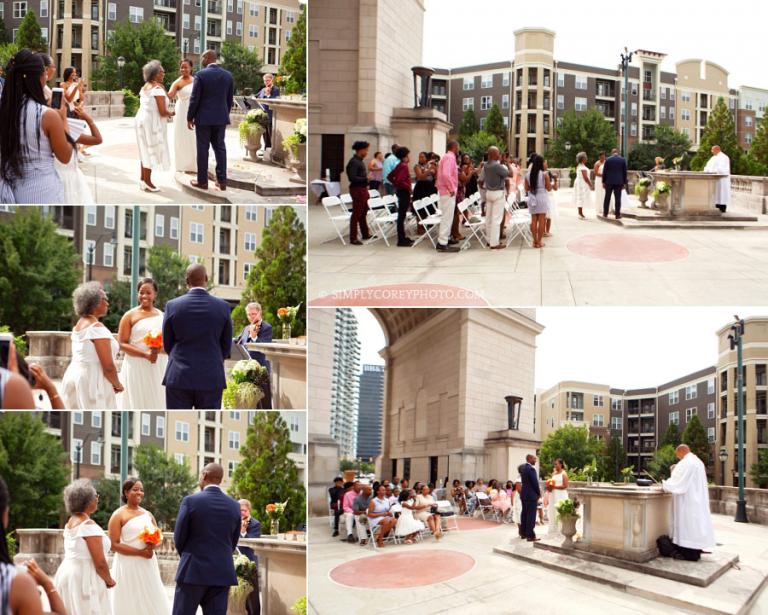 They had a beautiful ceremony on the Millennium Gate terrace with family and friends.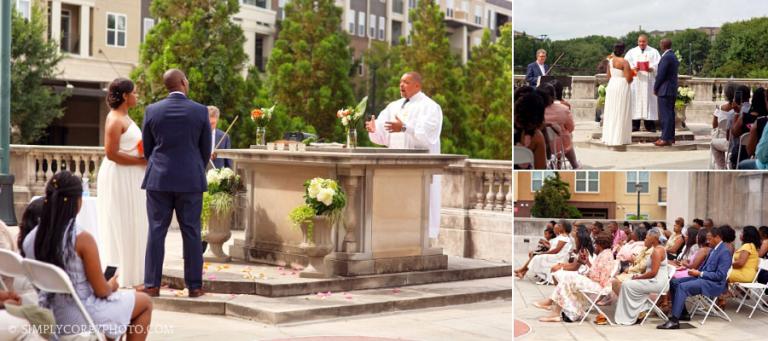 I love that their daughters gave them their rings.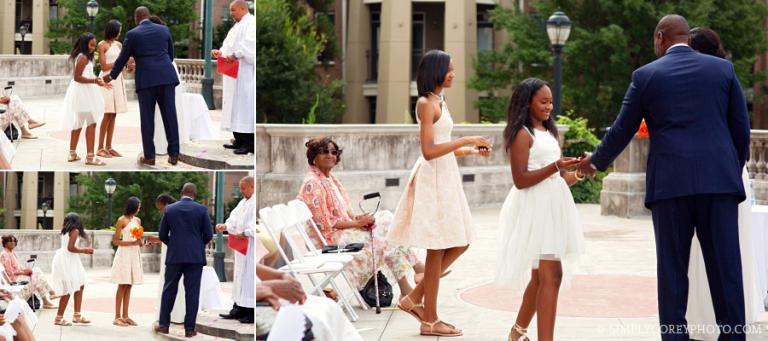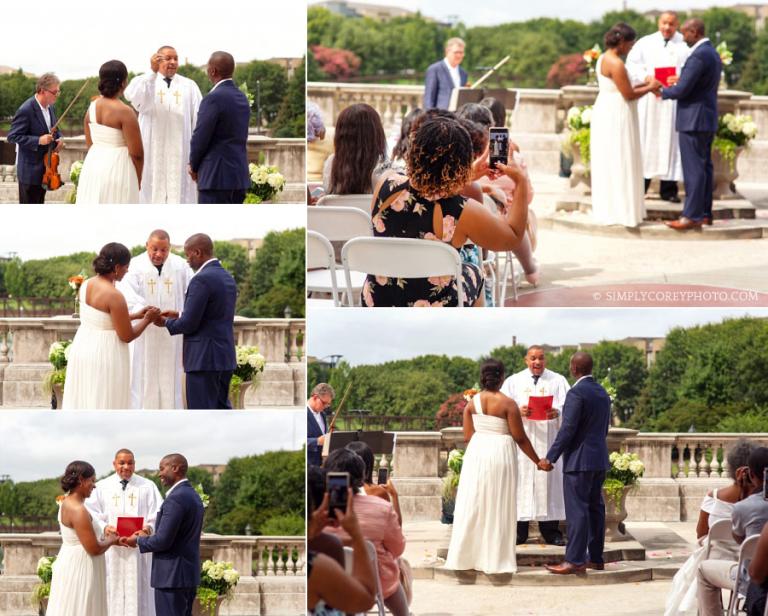 And their sweet embrace after their first kiss as husband and wife!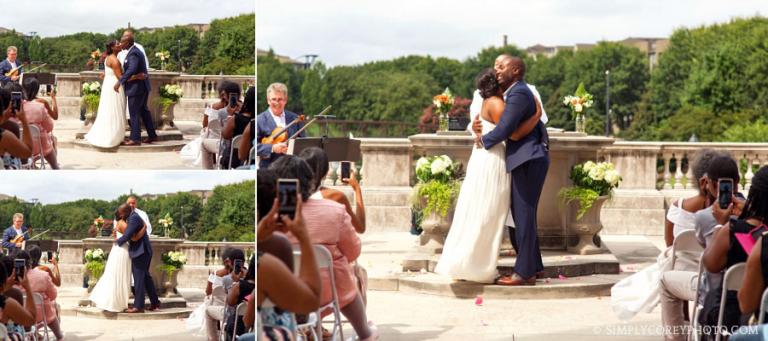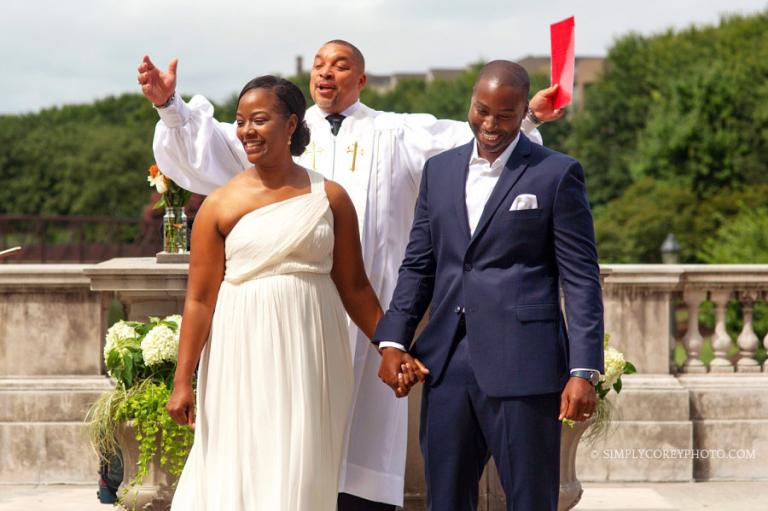 After that, they did a family sand ceremony. So perfect for this new blended family! ♥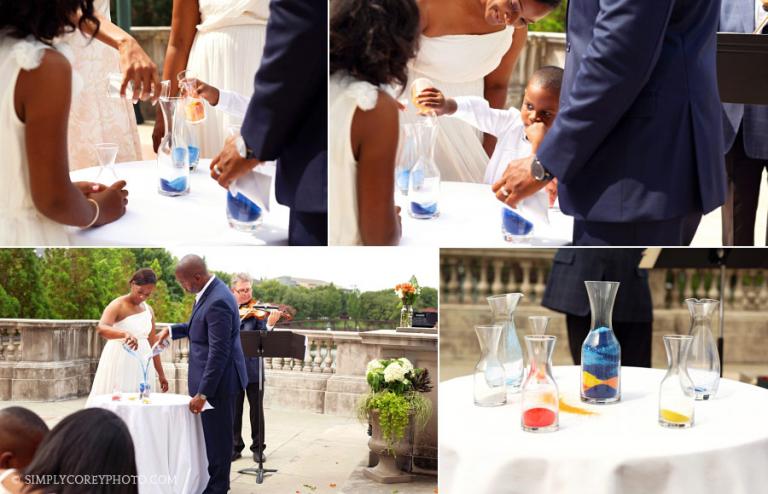 To close their ceremony, they jumped the broom!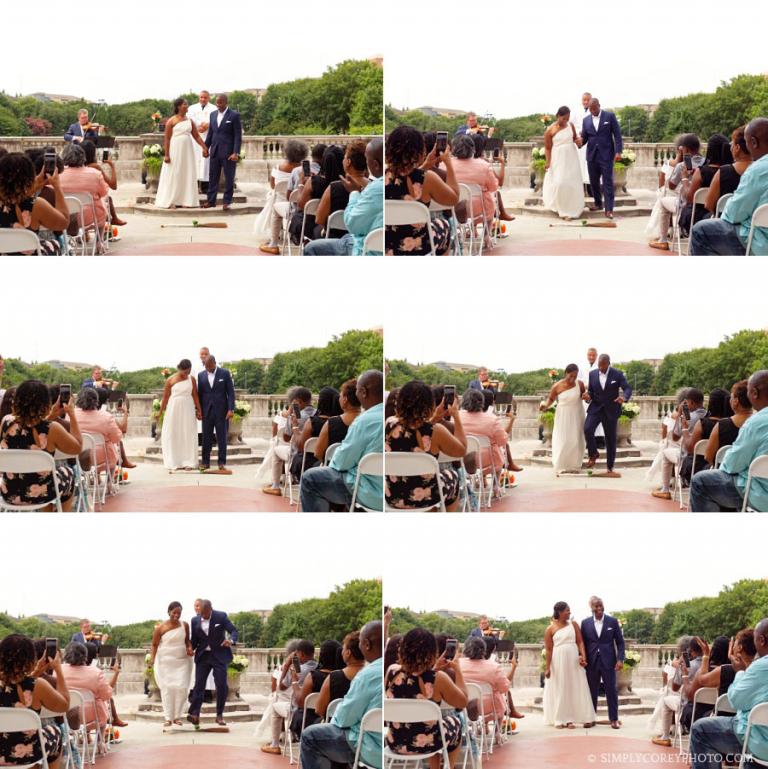 Nothing but big smiles for this new Mr. and Mrs. ♥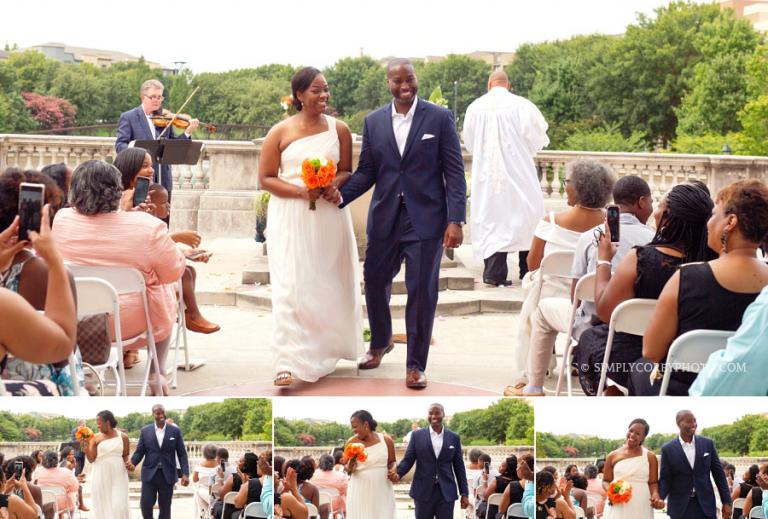 Once the ceremony was over, Marlon, Ada, and all of their wedding guests went out on the oval lawn for a group photo!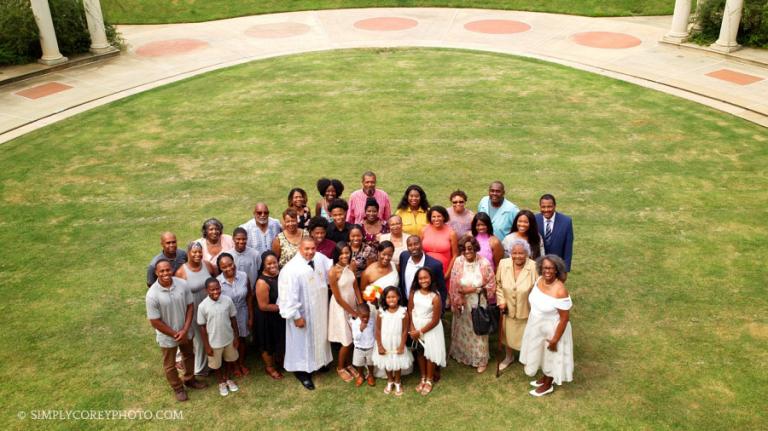 I took several photos of the bride and groom with their close family and friends, as well as these photos of them with their beautiful children. ♥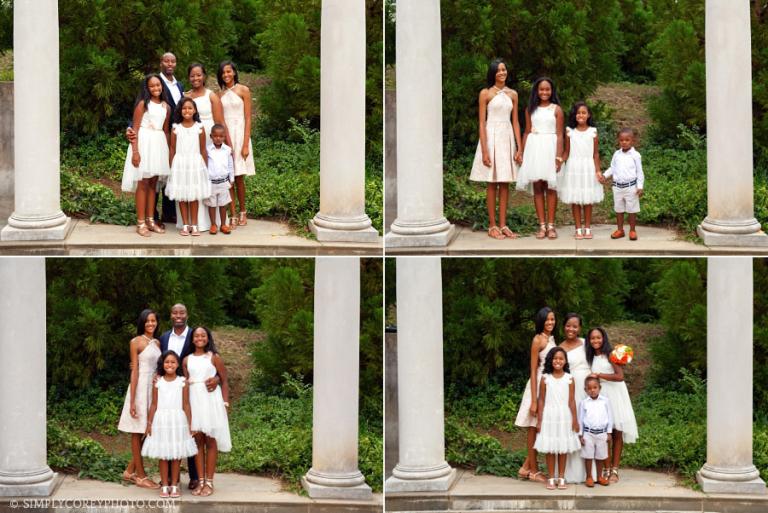 And then it was time for photos of just the bride and groom! ♥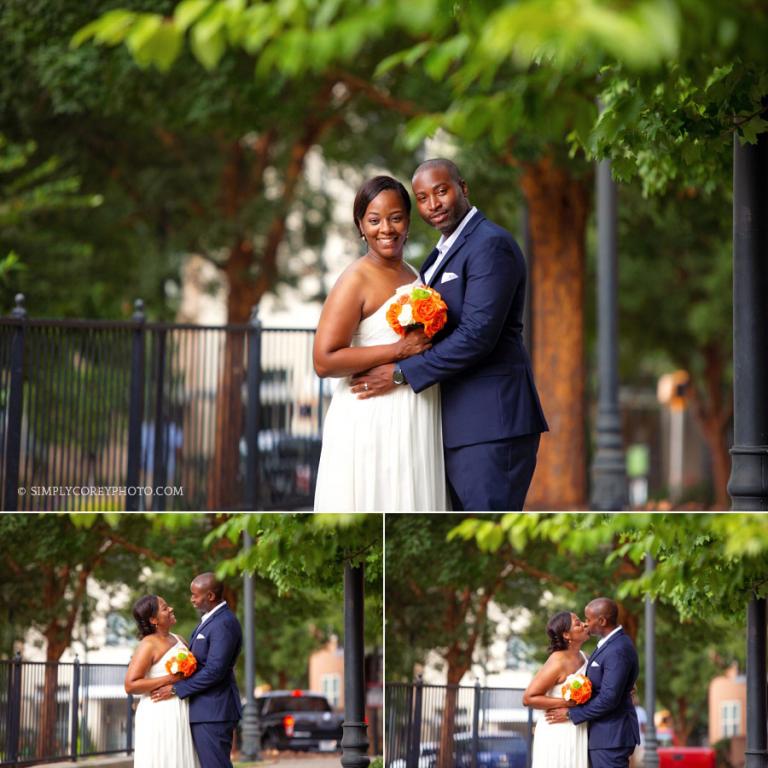 I love the funny photos just as much as the lovey ones! Ha!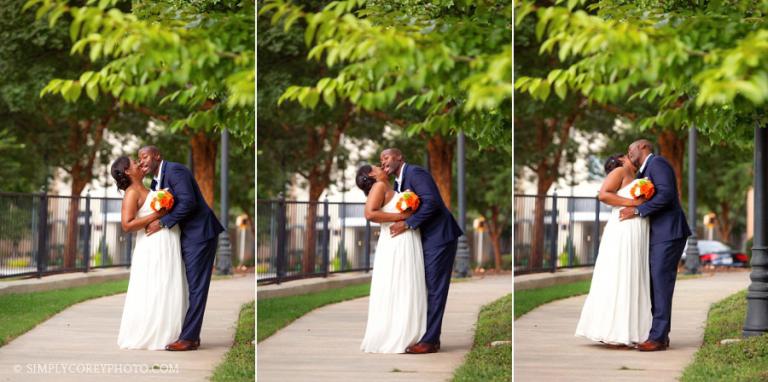 And there are those big smiles again!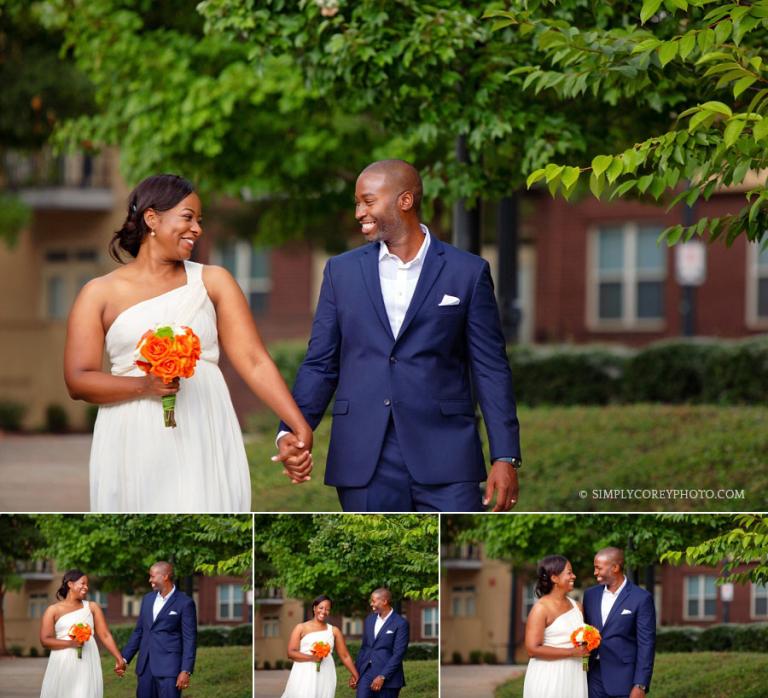 I love these with the Millenium Gate arch in the background!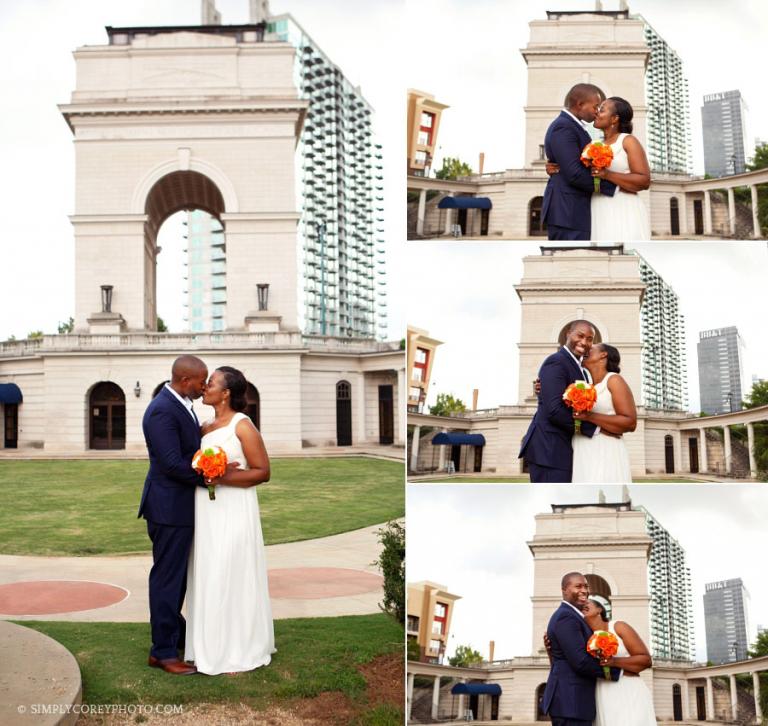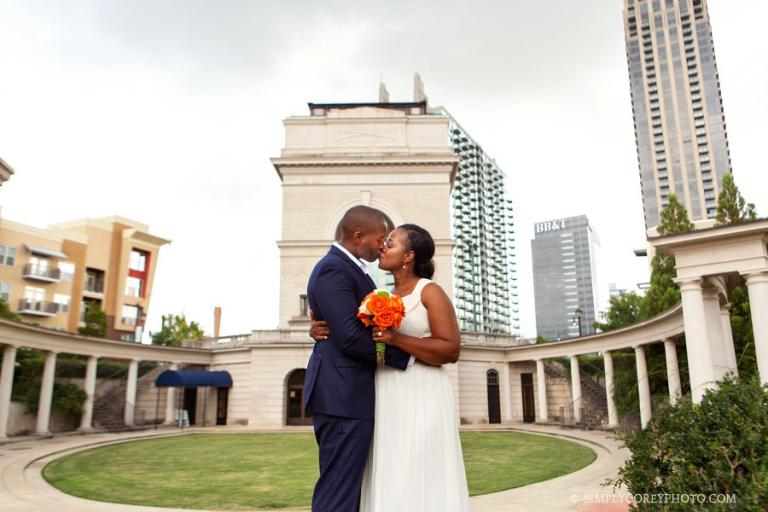 The Gate Museum has so many great spots for wedding photos though! The columns off the oval lawn …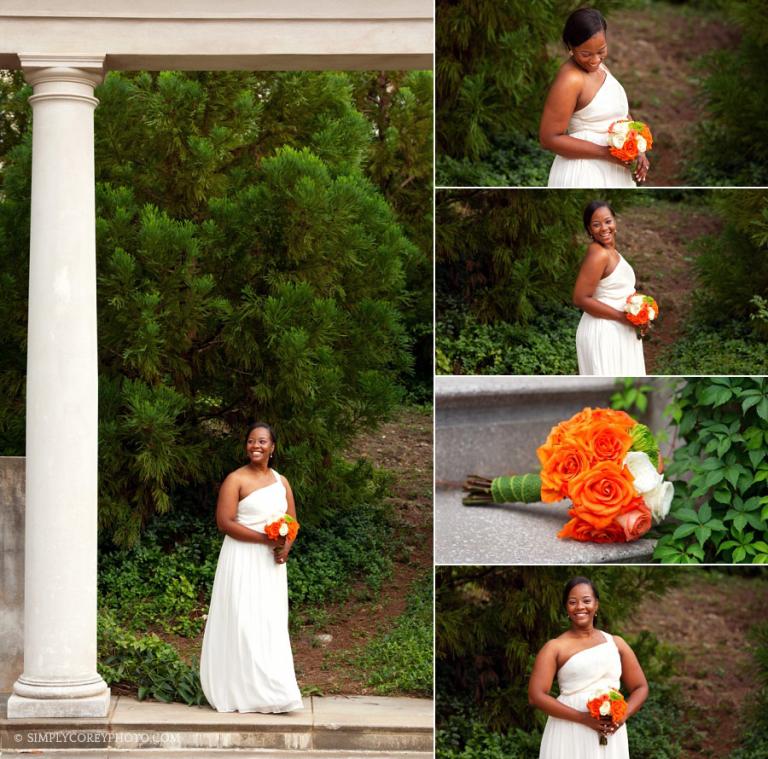 The stairs leading back to the museum from the oval lawn …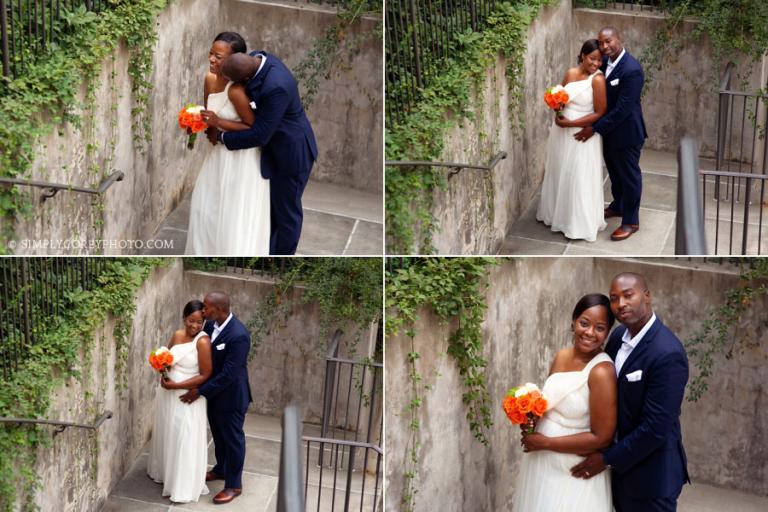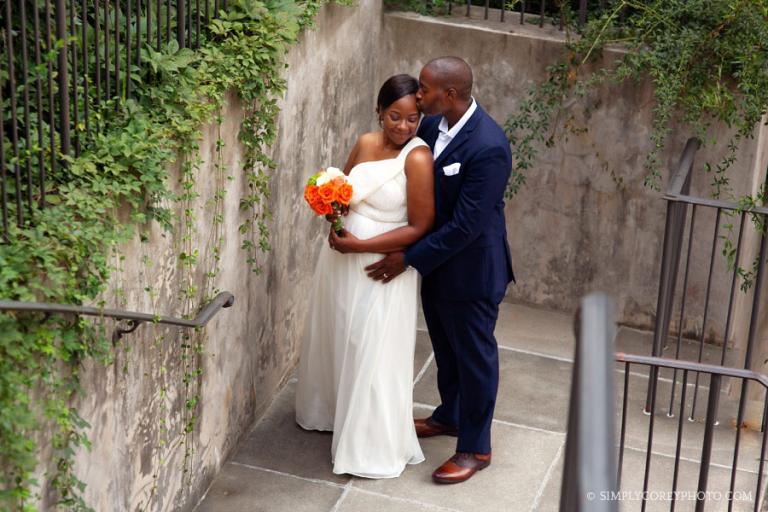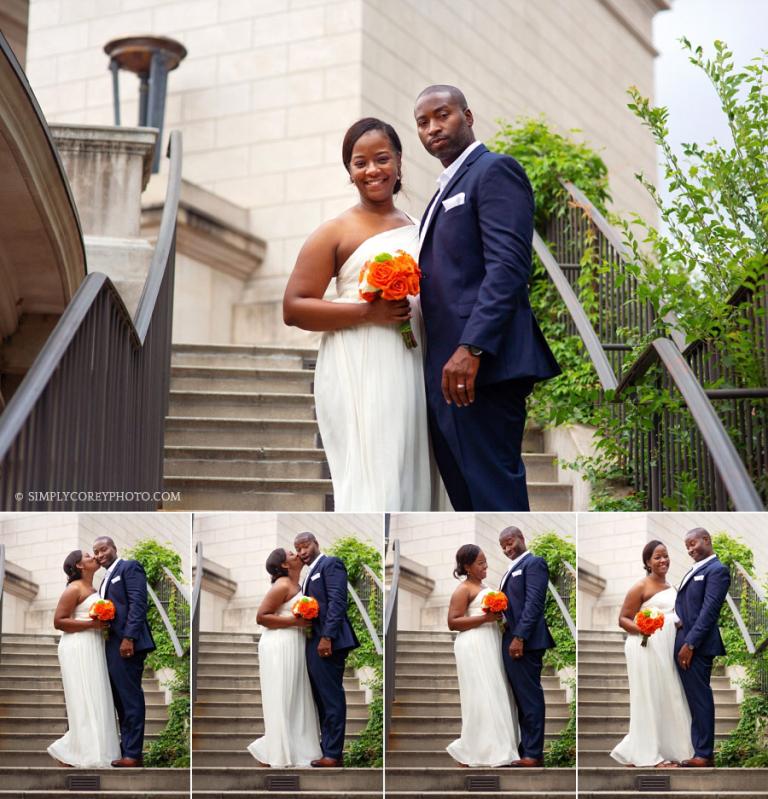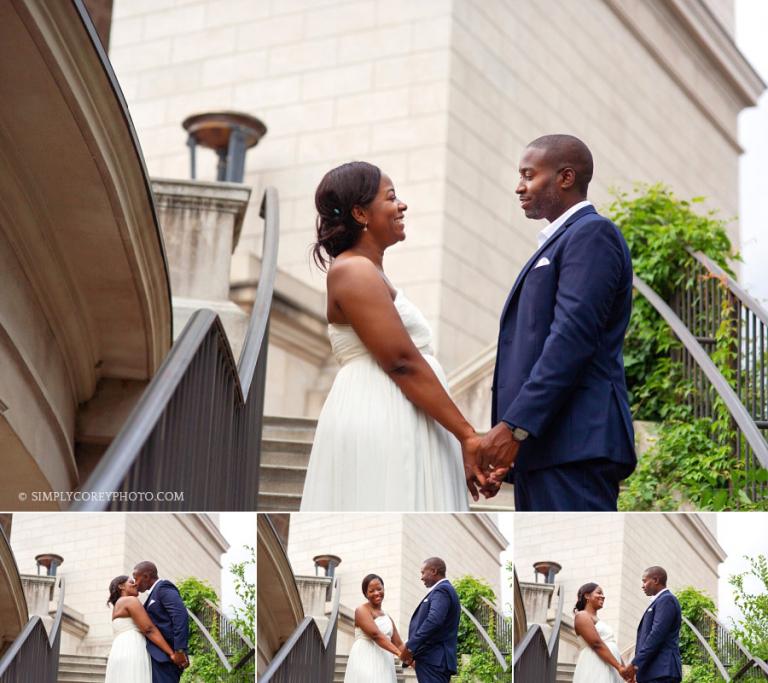 And, of course, the arch! Looking at their wedding photos, you would never guess that it was just a 2-hour event. Ada was even impressed and sent me this email after seeing them:
"Corey those photos were absolutely amazing!!!  It's hard to believe you were the only photographer.  You did a wonderful job capturing our day, the photos literally brought tears to my eyes! Thanks again!" I love receiving compliments like these from the brides and families I photograph!
Congratulations again, Marlon and Ada! I am so happy for you two and thankful I could document these memories for you. I wish you a lifetime of love and happiness! ♥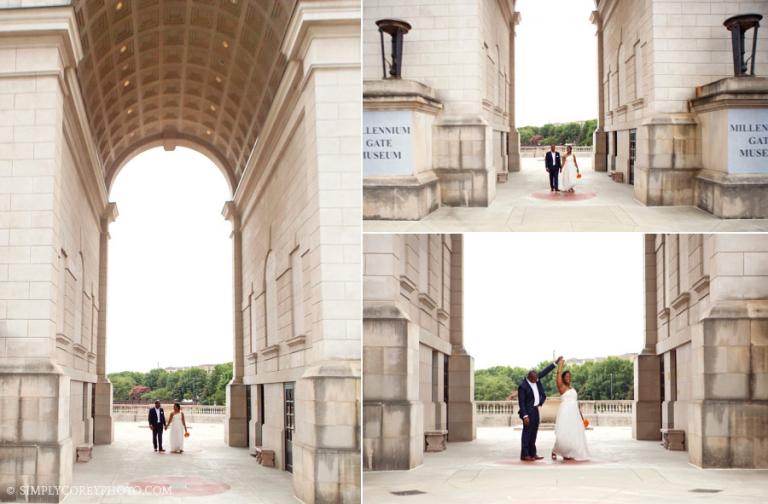 . . .
More About Atlanta Elopement Photographer, Simply Corey Photography:
Simply Corey Photography based out of West Georgia and is located near Carrollton, Douglasville, Newnan, Villa Rica, and Bremen. I opened my photography business at the end of 2004 and have photographed many couples and weddings throughout greater Atlanta since.
Custom engagement and anniversary sessions may take place at my private outdoor location or the location of your choice within metro Atlanta. I have put together some information together for weddings and couples portrait sessions with Simply Corey Photography, as well as several other types of portrait sessions. Each link provides examples of my work, what to expect, and starting rates. You may request detailed pricing and my availability by sending me an email!
Be sure to subscribe to the email newsletter! Simply Corey Photography sends out exclusive photography specials, mini session announcements, and other news from time to time.
I would also love for you to connect with Simply Corey Photography on Facebook and Instagram! Plus, what to wear inspiration and a variety of wedding ideas can be found on the Simply Corey Photography Pinterest boards.