Just a few more days and this fun couple will be getting married! What a great way to celebrate the second anniversary of a first date! Like several couples I have photographed, Kelly and Hunter met a little over two years ago on Christian Mingle. For them, it was a mutual love of Doctor Who that brought them together! Since then, this popular television show has remained a big part of their relationship. When Hunter asked Kelly to marry him, he had a custom engagement ring designed and placed it into this TARDIS he made himself! It even lights up on the inside! I was very impressed with his craftsmanship and Kelly's ring is beautiful too!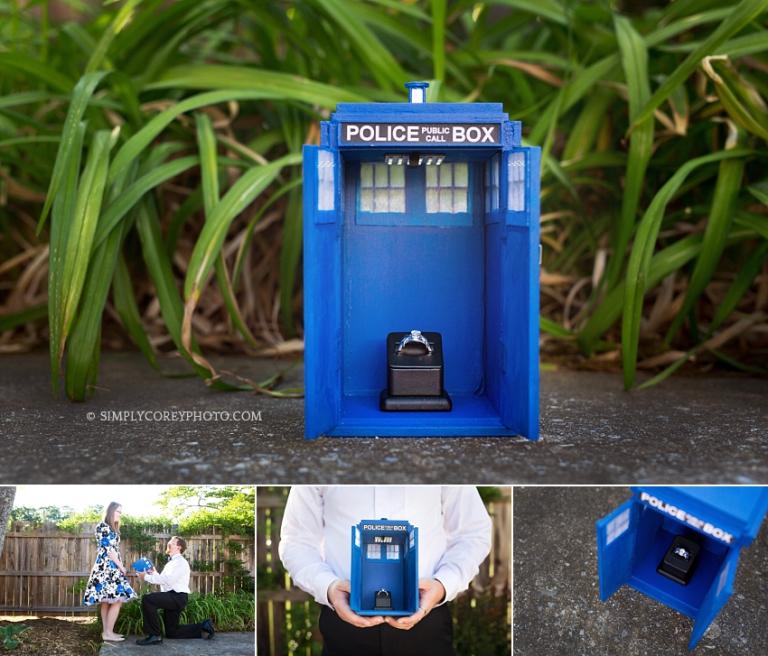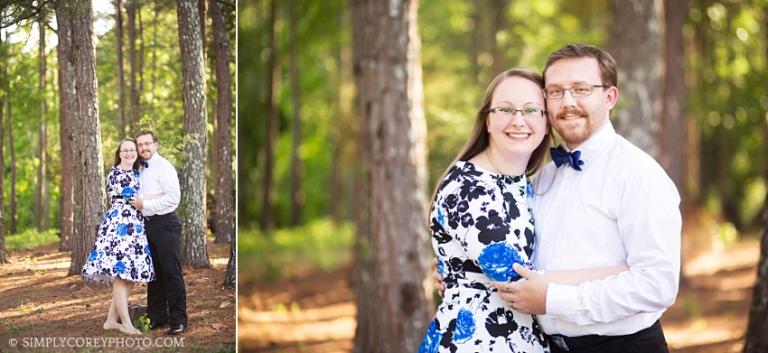 Fact: kisses that cause scrunched up noses always make me smile. ♥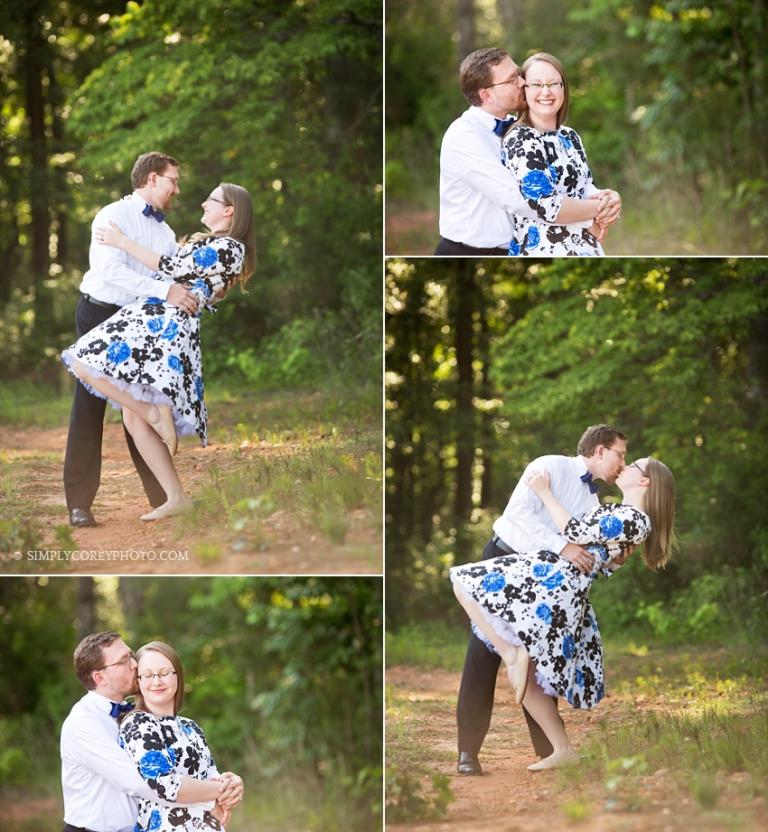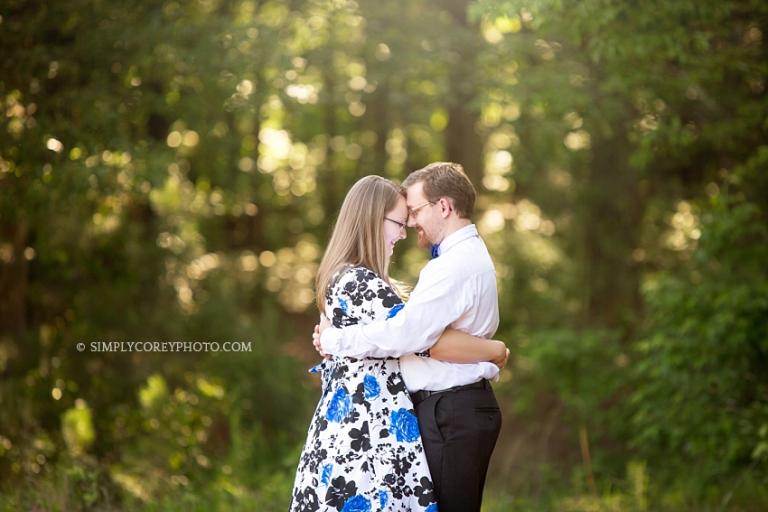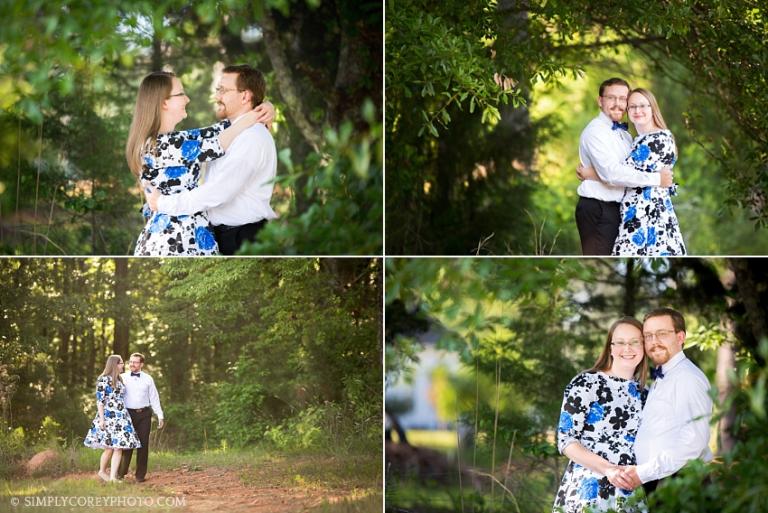 Hunter brought his motorcycle to their photography session and it made for some very fun engagement photos!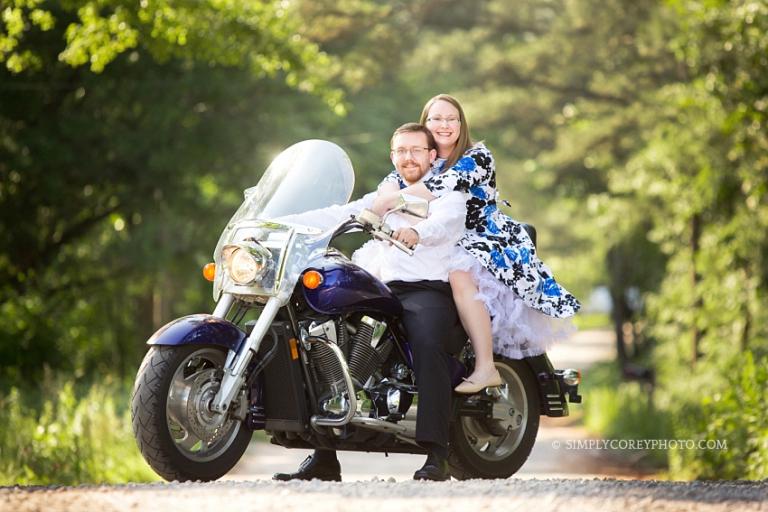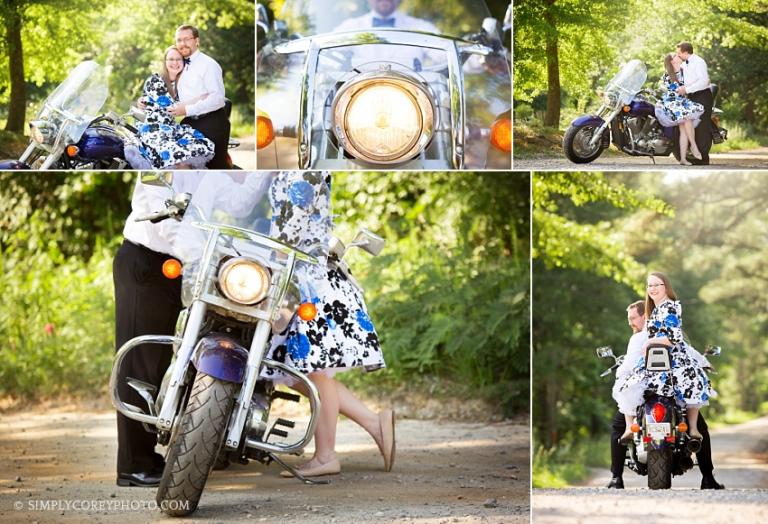 This cute couple is so obviously in love and I can't wait to photograph their wedding! ♥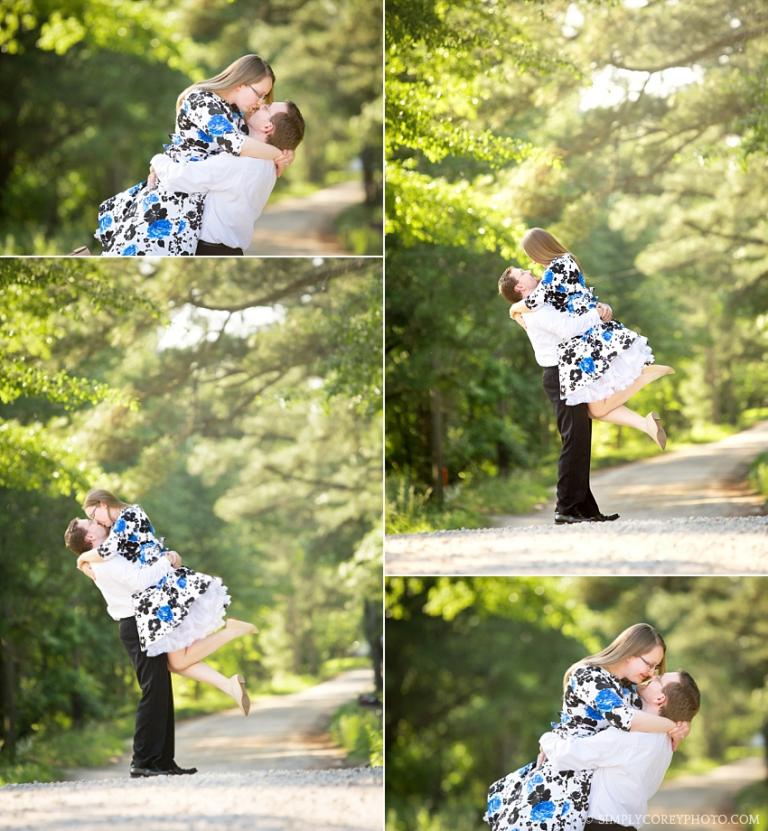 . . .
More About Atlanta Engagement Photographer, Simply Corey Photography:
Simply Corey Photography is located in West Georgia, near Douglasville, Carrollton, Newnan, Villa Rica, and Bremen. I opened my photography business at the end of 2004 and have photographed many couples and weddings throughout greater Atlanta since then. Custom couples portrait and engagement sessions may take place at my private outdoor location or the location of your choice within metro Atlanta.
Would you like some more information? I have put together some information together for weddings and couples portrait sessions with Simply Corey Photography, as well as several other types of portrait sessions. Each link provides examples of my work, what to expect, and starting rates. You may request detailed pricing and my availability by sending me an email!
Be sure to subscribe to the email newsletter! Simply Corey Photography sends out exclusive photography specials, mini session announcements, and other news from time to time.
I would also love for you to connect with Simply Corey Photography on Facebook and Instagram! Plus, what to wear inspiration and a variety of wedding ideas can be found on the Simply Corey Photography Pinterest boards.