I have photographed this beautiful family several times over the last 10 years. You can even view their last session from 2014 (before baby #4!) here on the blog! It was such a pleasure to do another family portrait session for them this year. One of my favorite parts about being a family photographer is watching the families I photograph grow! It's hard to believe that big brother was just a baby when I first met them – and now he is in middle school!
The girls were too cute together. There may or may not have been some licking involved before these photos were taken – but the smiles and the laughter were worth it!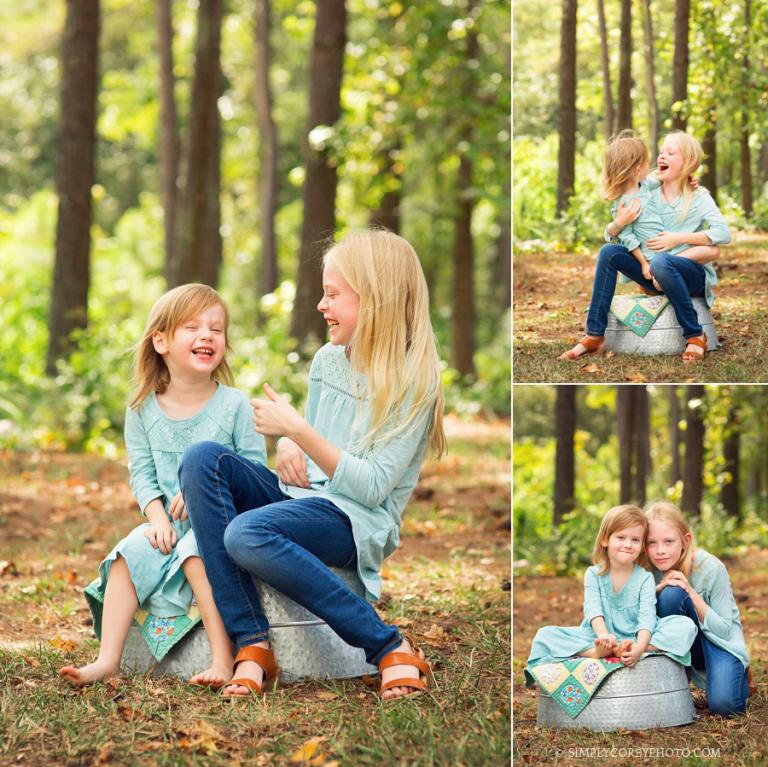 During one of our past sessions, I photographed big brother, Robert, with this truck that belonged to his dad when he was a little boy. So of course we had to capture both boys with the truck during this portrait session! I love sentimental memories like this! ♥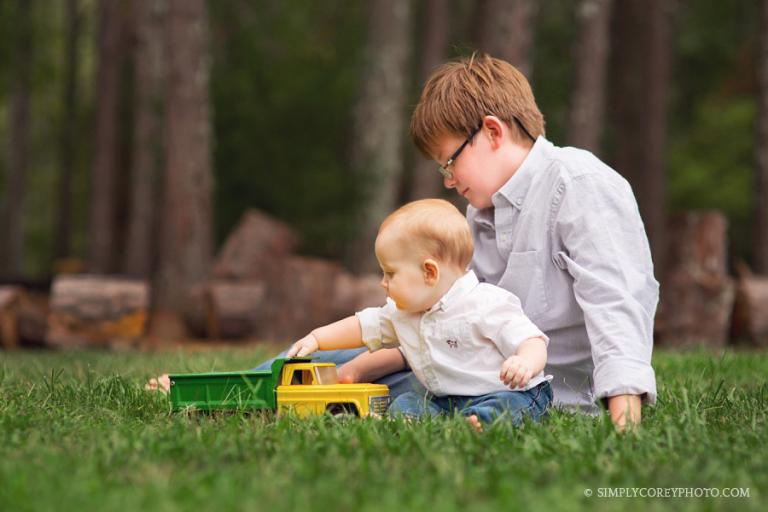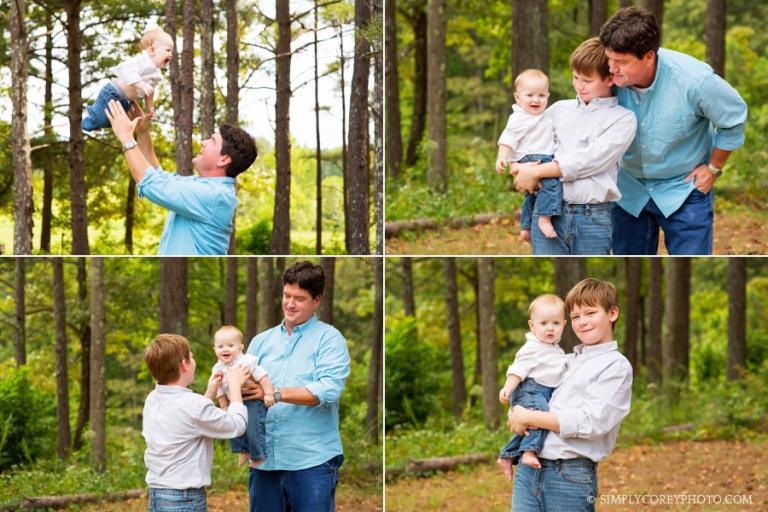 It is such an honor to photograph families year after year and I look forward to capturing more of this family as these babies grow up! ♥
Sometimes outtakes are the best …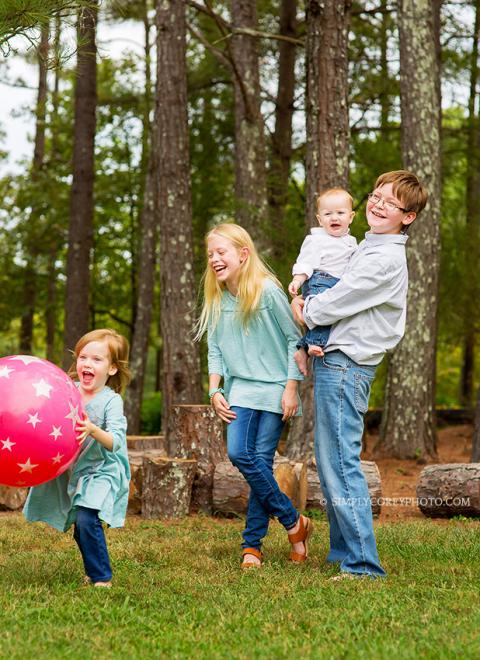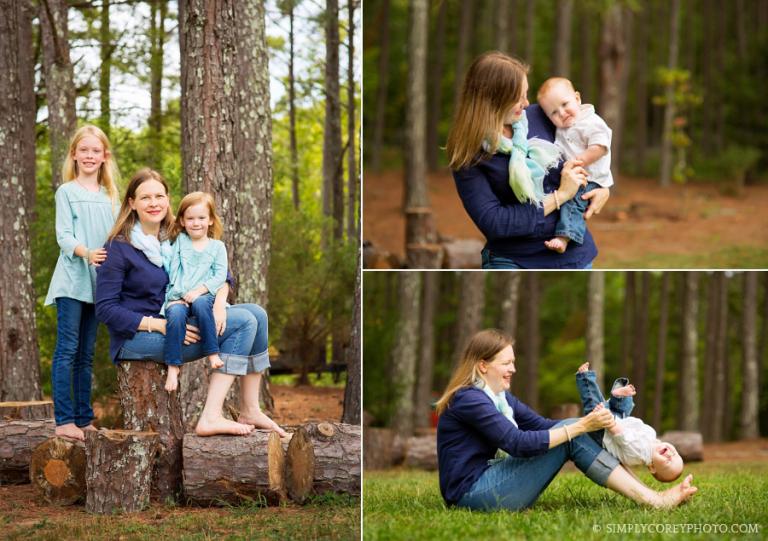 . . .
More About Atlanta Family Photographer, Simply Corey Photography:
Simply Corey Photography is located in West Georgia, near Carrollton, Newnan, Douglasville, Villa Rica, and Bremen. I began my photography business in late 2004 and have photographed many babies, children, high school seniors, and families throughout metro Atlanta since then.  Custom portrait sessions may take place at my private outdoor location or the location of your choice within greater Atlanta.
Would you like some more information? I have put together some information together for family and children's portrait sessions with Simply Corey Photography, as well as several other types of portrait sessions. Each link provides examples of my work, what to expect, and starting rates. You may request detailed pricing and my availability by sending me an email!
Be sure to subscribe to the email newsletter! Simply Corey Photography sends out exclusive photography specials, mini session announcements, and other news from time to time.
I would also love for you to connect with Simply Corey Photography on Facebook and Instagram! And "What to Wear" inspiration for your upcoming portrait sessions can be found on the Simply Corey Photography Pinterest boards.
.