As a Douglasville engagement photographer, I had so much fun photographing Brandi and Charles. This session was even more fun because Red27 Media was videoing their engagement session at the same time! Our first stop was a classroom. Brandi is a first grade teacher in Smyrna and we thought it would be a great idea to incorporate her teaching background into their engagement session. We had Charles give the teacher an apple and write "I will marry Miss Jones" on the whiteboard! All while in his penguin suspenders. So cute!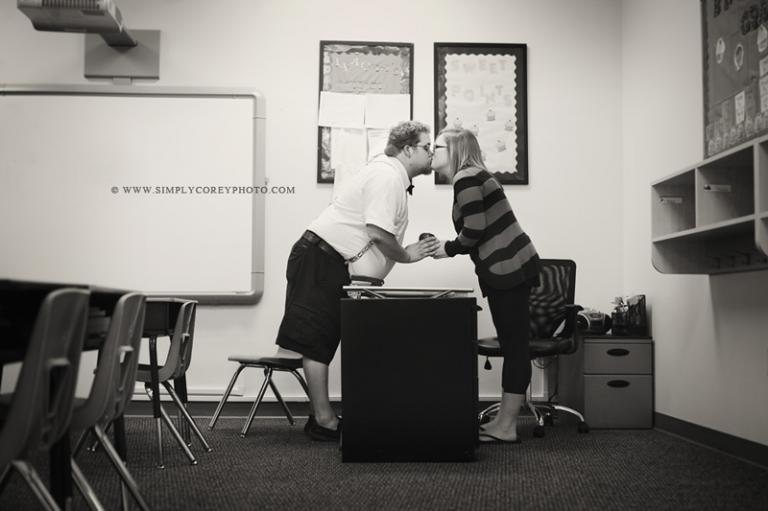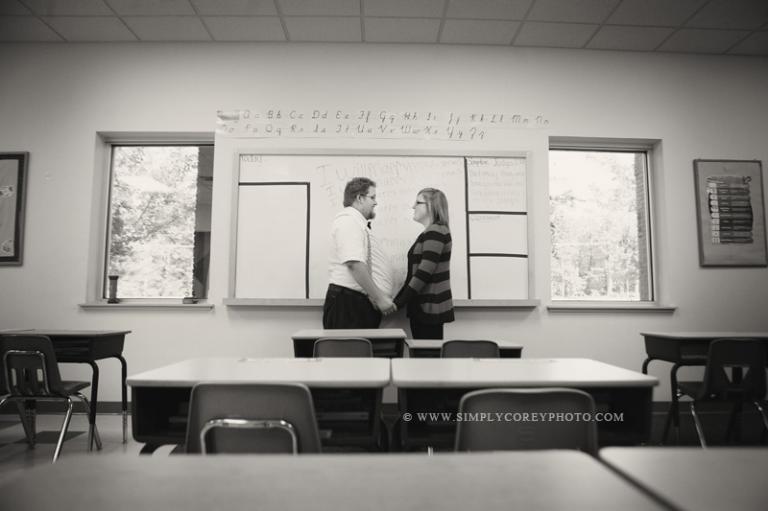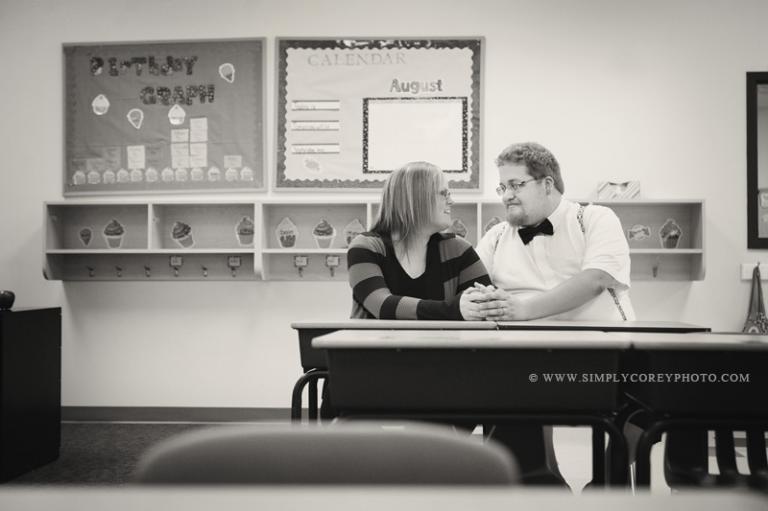 Once we finished up in the classroom, we headed to Atlanta to the Atlanta Food Truck Park. Yum! Charles is a foodie and is actually planning on opening up his own food truck next season. It was a lot of fun capturing them in his element. They enjoyed goofing around and snacking on some great food!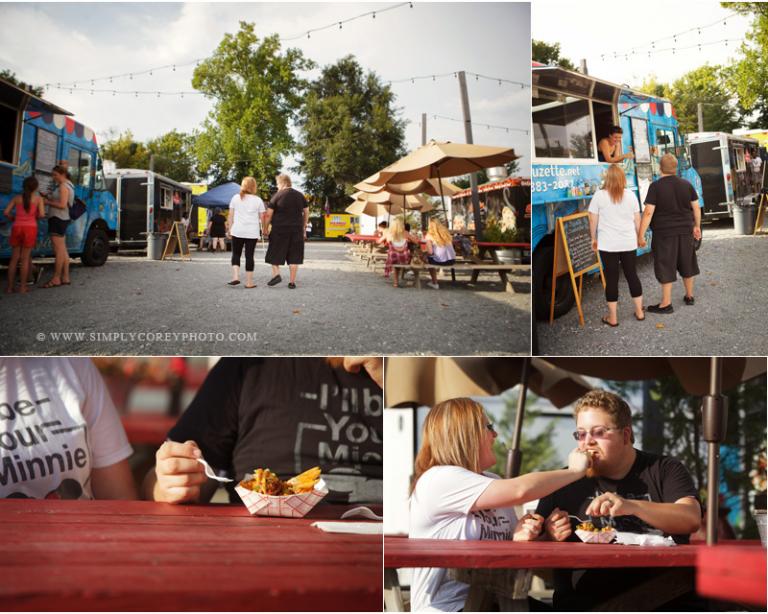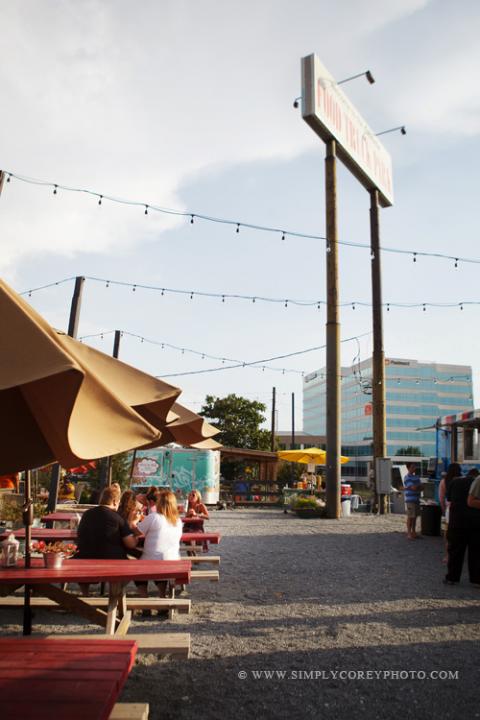 The food truck park had a live band playing some amazing jazz music so we made Charles and Brandi dance. they weren't exactly excited about the idea at first but I know they will look back on these images and smile. They ended up having a lot of fun!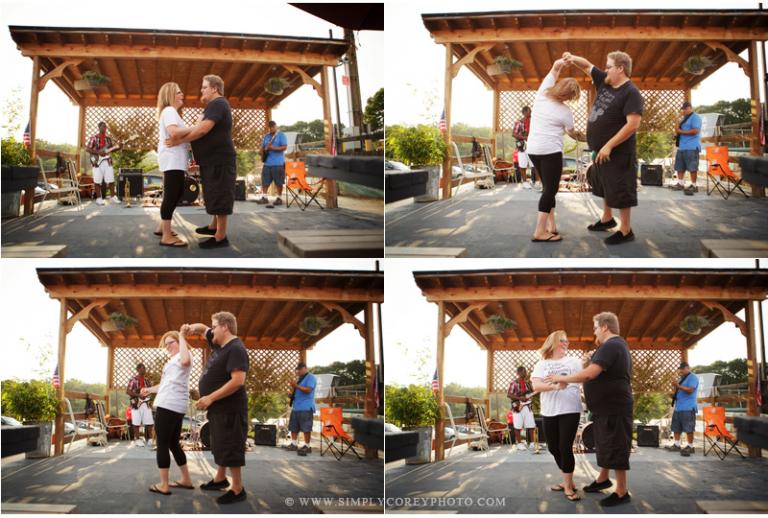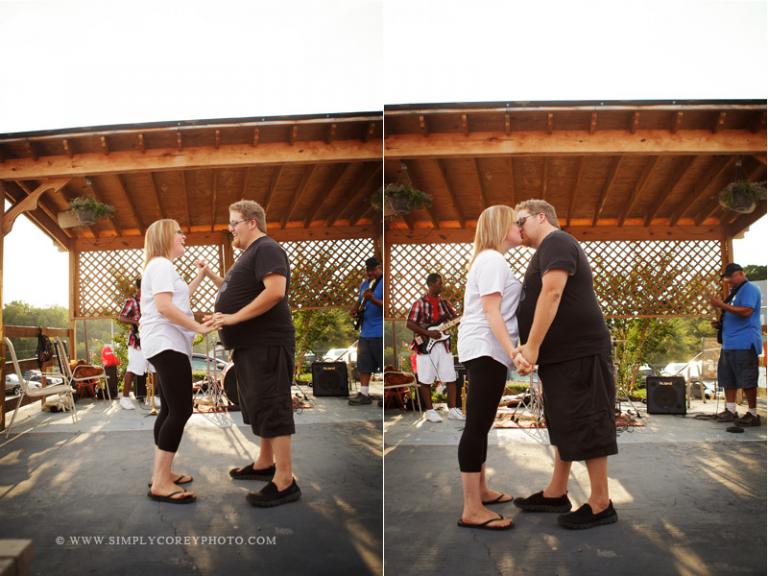 Thank you for a fun evening, Charles and Brandi, and congratulations again!
. . .
MORE ABOUT DOUGLASVILLE ENGAGEMENT PHOTOGRAPHER, SIMPLY COREY PHOTOGRAPHY:
Simply Corey Photography is located in West Georgia, near Villa Rica, Bremen, Douglasville, Carrollton, and Newnan. I began my photography business in late 2004 and have photographed many couples, engagements, and weddings throughout metro Atlanta since then.  Custom portrait sessions may take place at my private outdoor location or the location of your choice within greater Atlanta.
Would you like some more information? I have put together some information together for couples and weddings with Simply Corey Photography, as well as several other types of portrait sessions. Each link provides examples of my work, what to expect, and starting rates. You may request detailed pricing and my availability by sending me an email!
Be sure to subscribe to the email newsletter! Simply Corey Photography sends out exclusive photography specials, mini session announcements, and other news from time to time.
I would also love for you to connect with Simply Corey Photography on Facebook and Instagram! And "What to Wear" inspiration for your upcoming portrait sessions, as well as a variety of wedding planning tips, can be found on the Simply Corey Photography Pinterest boards.