I just love when dads want photos with their children! Jake chose to have their portrait session at a local park that he frequents with his son on the weekends. It just happens to be one of my favorite locations too but Jackson still took great pride in being the tour guide that day! I captured so many sweet moments of them together that day – it was hard to narrow down my favorites!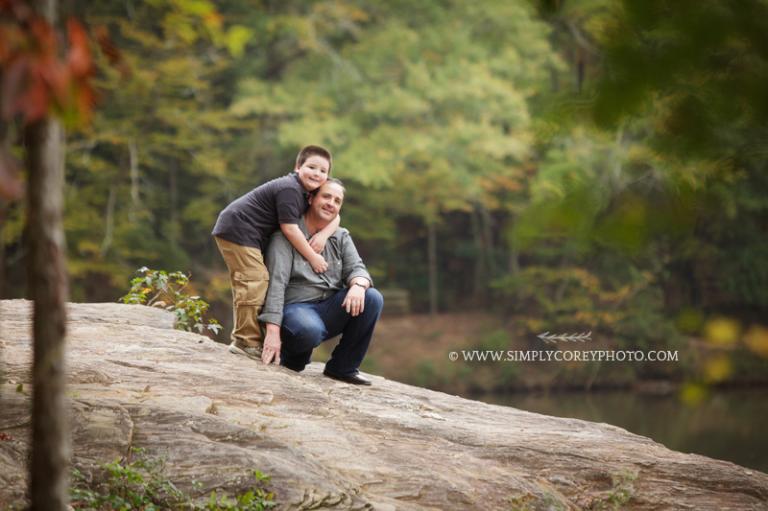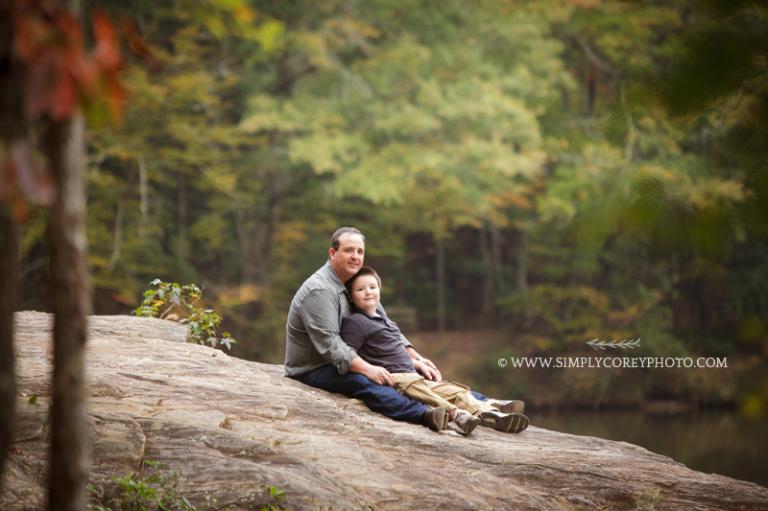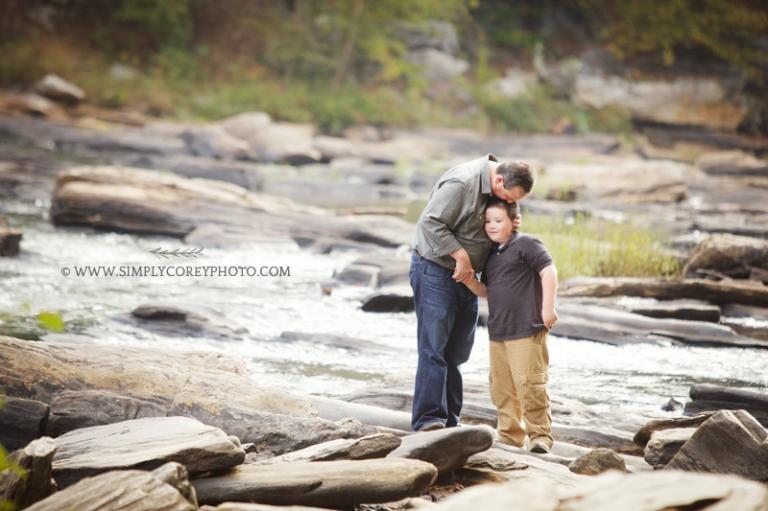 One thing you may not realize when looking at this sweet face is that Jackson is on the autism spectrum. You would never guess that eye contact is difficult for him by looking at these photos! Patience is a wonderful thing. I am beyond happy to have captured these for his dad and the rest of his family! ♥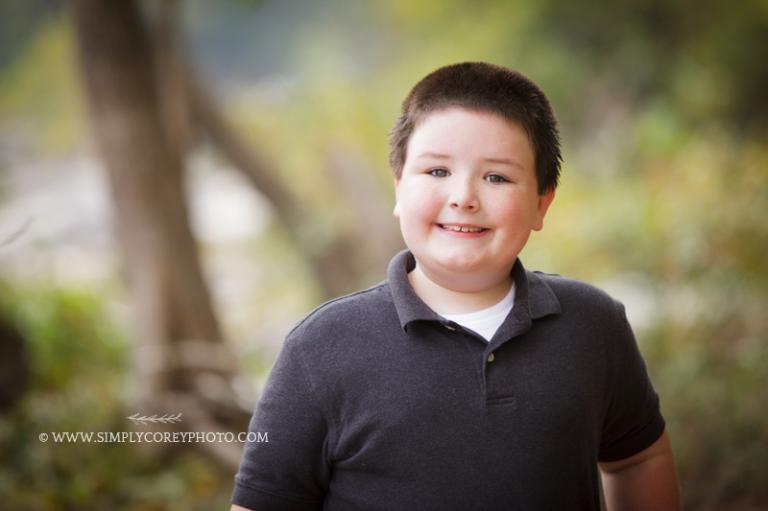 . . .
MORE ABOUT DOUGLASVILLE FAMILY PHOTOGRAPHER, SIMPLY COREY PHOTOGRAPHY:
Simply Corey Photography is located west of Atlanta, near Villa Rica, Douglasville, Carrollton, Bremen, and Newnan. I began my photography business in late 2004 and have photographed many children, high school seniors, and families throughout metro Atlanta since then.  Custom portrait sessions may take place at my private outdoor location or the location of your choice within greater Atlanta.
Would you like some more information? I have put together some information together for family and children's portrait sessions with Simply Corey Photography, as well as several other types of portrait sessions. Each link provides examples of my work, what to expect, and starting rates. You may request detailed pricing and my availability by sending me an email!
Be sure to subscribe to the email newsletter! Simply Corey Photography sends out exclusive photography specials, mini session announcements, and other news from time to time.
I would also love for you to connect with Simply Corey Photography on Facebook and Instagram! And "What to Wear" inspiration for your upcoming portrait sessions can be found on the Simply Corey Photography Pinterest boards.