"Doe: a Deer, a Female Deer" – The Sound of Music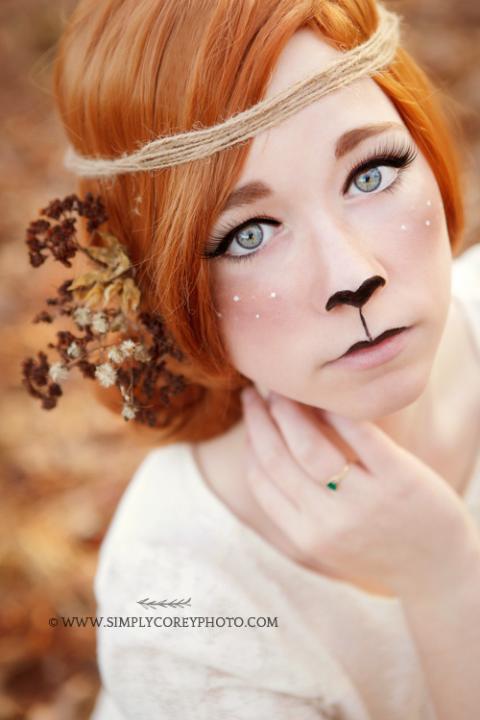 My daughter loves to cosplay, dress up, experiment with makeup – and have her picture taken. You may have seen her on my blog or social media accounts almost as much as you've seen my four-year-old, Frankie. That is because I am determined to use my photography more for myself and they are the most willing and available! This does not always mean that I simply want portraits of my children, but that I want to photograph something new. Something different. This session was definitely different! Micayla had wanted to take pictures in fawn makeup (yes, it's a thing!) so I took the idea and ran with it. I found the perfect lace dress, created her hair pieces and put together a "bouquet". Then we were off to the woods to take some pictures!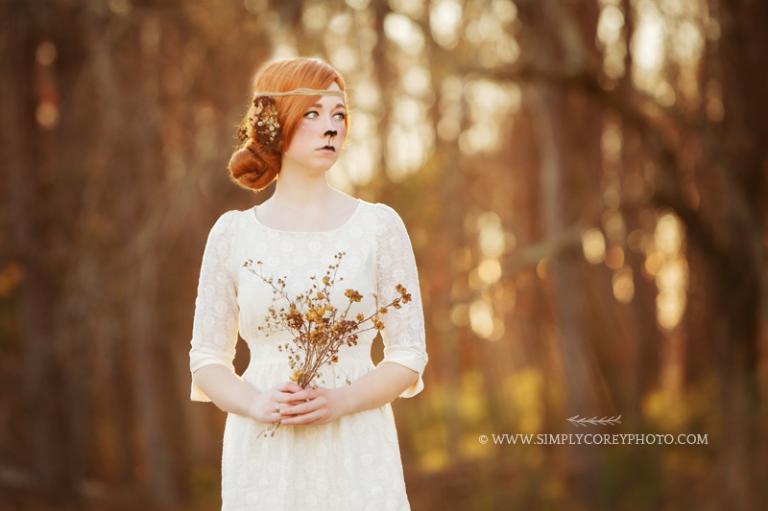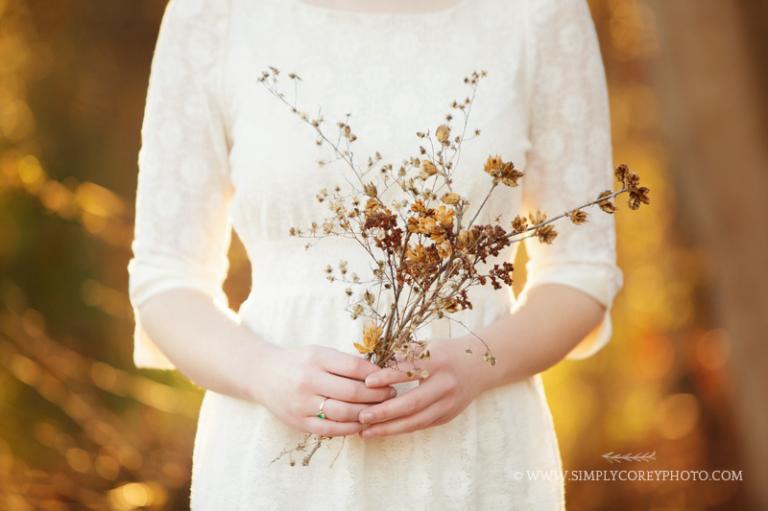 Who says winter is ugly? These were taken in January, almost a month ago to the day. The beautiful sunset mixed with the warm browns of the woods made for the perfect colors for this fun portrait session!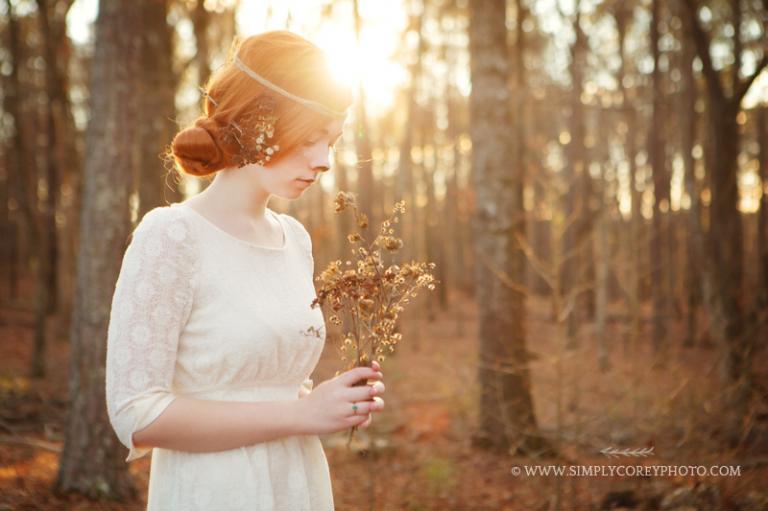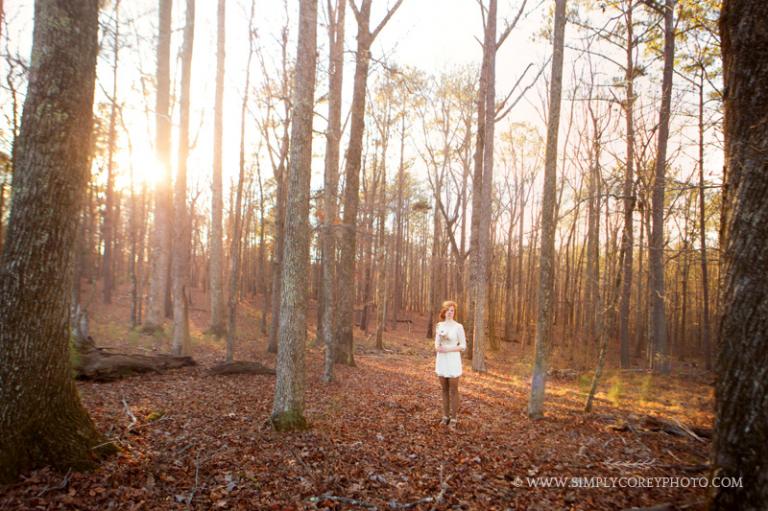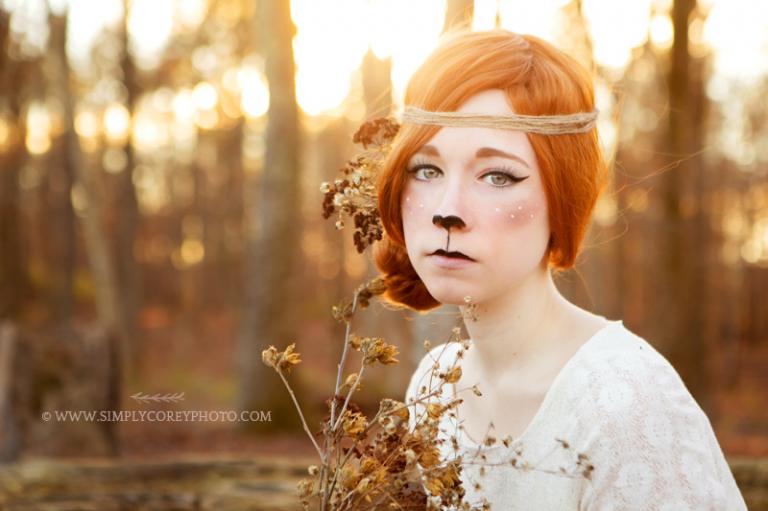 . . .
MORE ABOUT ATLANTA CUSTOM PHOTOGRAPHER, SIMPLY COREY PHOTOGRAPHY:
Simply Corey Photography is located in West Georgia, near Carrollton, Newnan, Douglasville, Villa Rica, and Bremen. I began my photography business in late 2004 and have photographed many teens, high school seniors, and families throughout metro Atlanta since then.  Custom portrait sessions may take place at my private outdoor location or the location of your choice within greater Atlanta.
Would you like some more information? I have put together some information together for high school senior sessions with Simply Corey Photography, as well as several other types of portrait sessions. Each link provides examples of my work, what to expect, and starting rates. You may request detailed pricing and my availability by sending me an email!
Be sure to subscribe to the email newsletter! Simply Corey Photography sends out exclusive photography specials, mini session announcements, and other news from time to time.
I would also love for you to connect with Simply Corey Photography on Facebook and Instagram! And "What to Wear" inspiration for your upcoming portrait sessions can be found on the Simply Corey Photography Pinterest boards.