I recently had the honor of photographing a 40th birthday party for a very special client of mine. She had her first session with me almost 12 years ago and I have photographed them several times since then. You can even see their last session here!
Her birthday dinner celebration back in January was held inside the Paddock Restaurant at Foxhall Resort in Douglasville – and I was so happy to be a part of her celebration!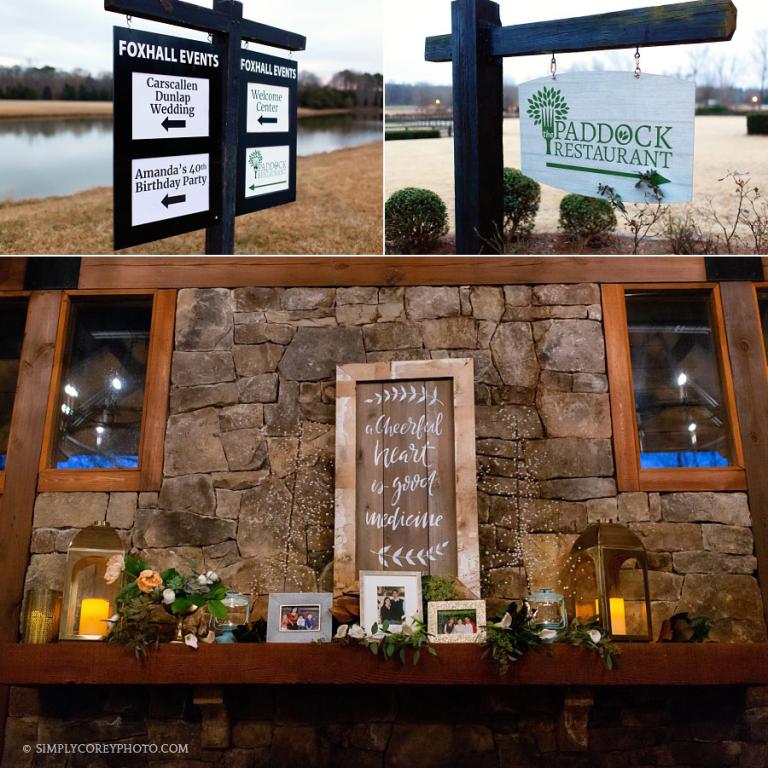 Her husband actually helped plan and decorate the event, and he did such an amazing job! I loved all of the picture frames filled with her personal memories placed throughout the venue!
She was quite impressed with everything he pulled off too. ♥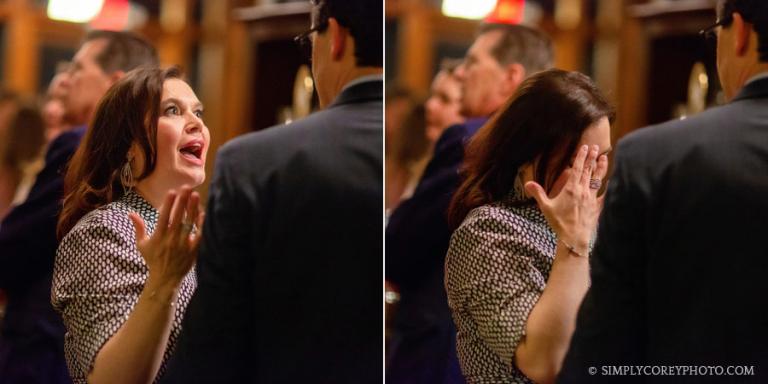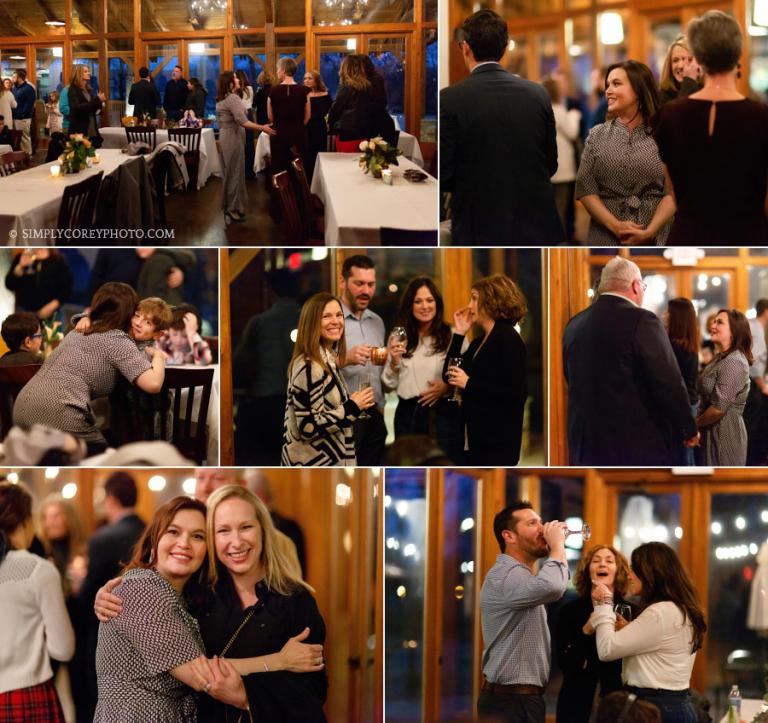 The Paddock Restaurant at Foxhall Resort catered the birthday party and everything looked delicious!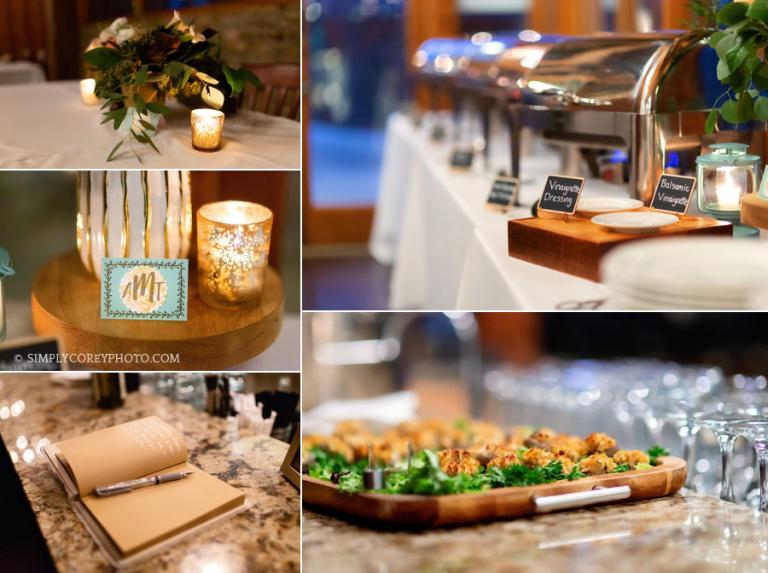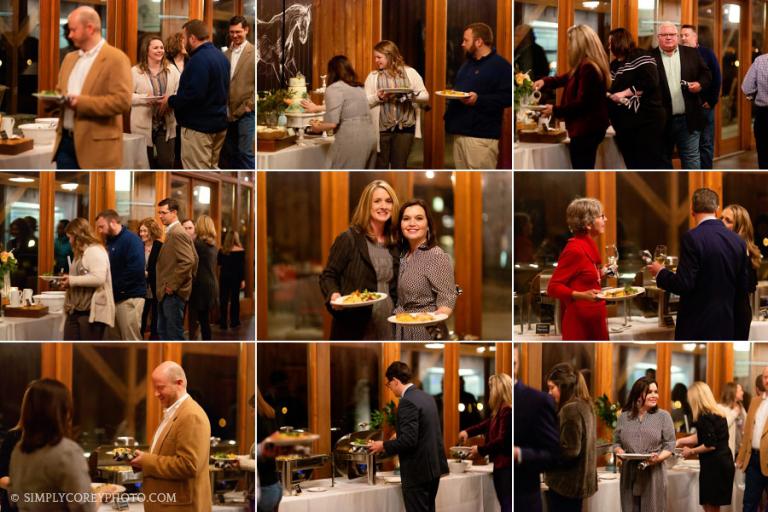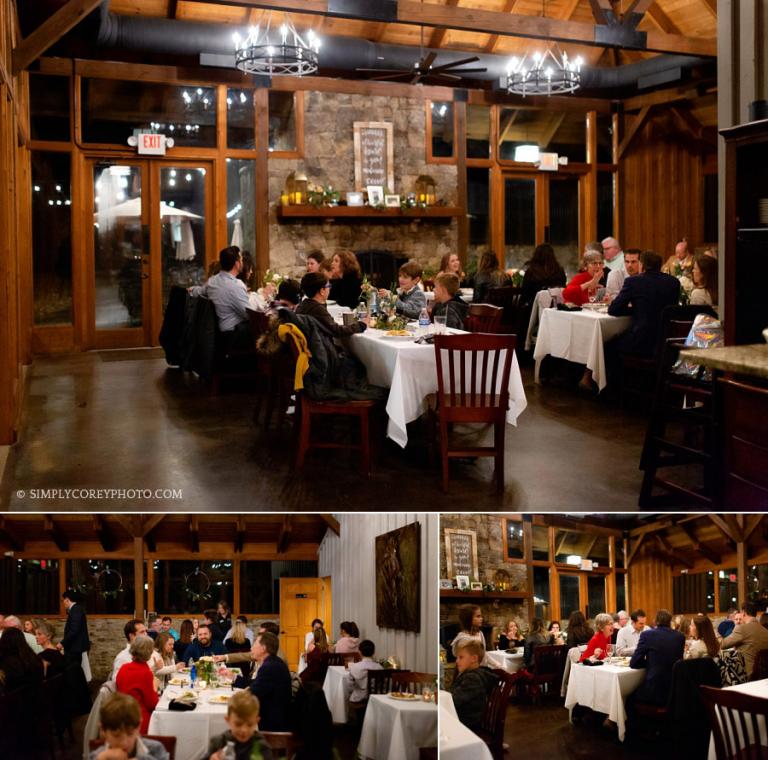 The kids enjoyed the hot cocoa station …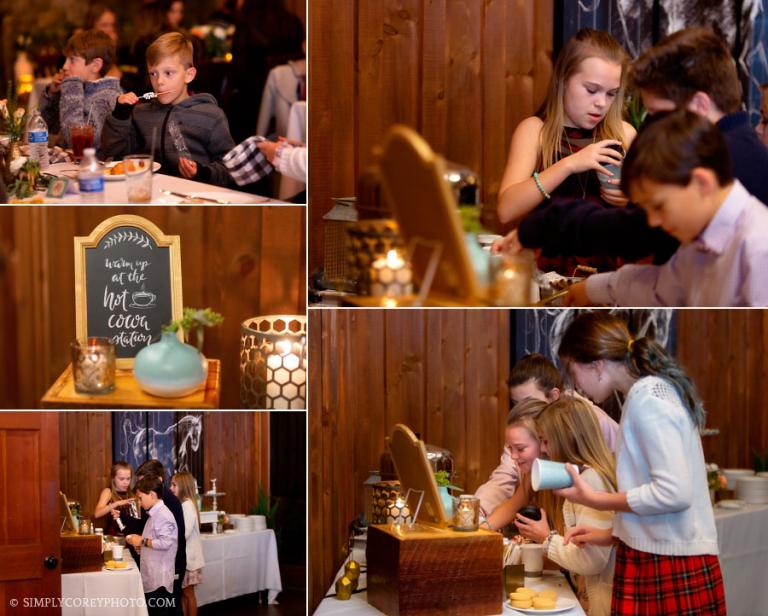 the rock painting table …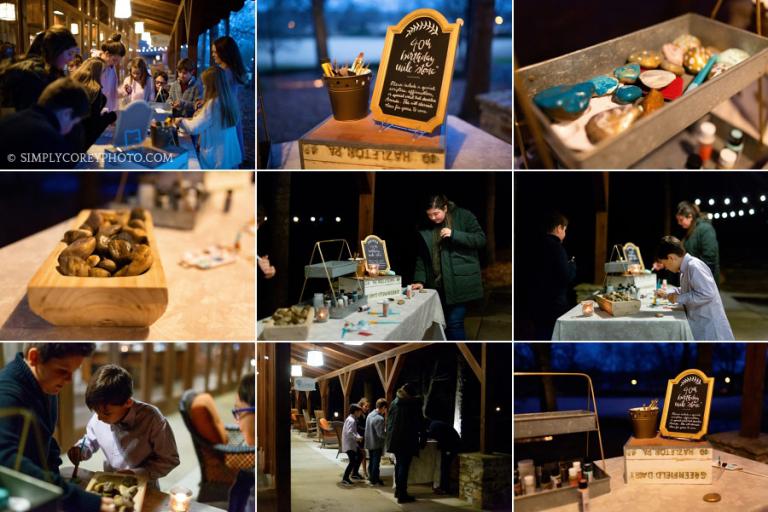 and the fireplace outside!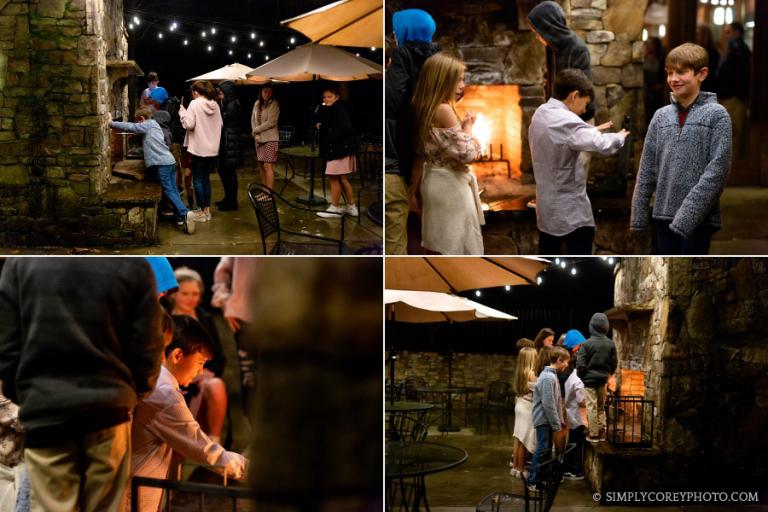 Everyone was inside when it was time to sing Happy Birthday and cut this incredible watercolor succulent cake created by Jeannie Allgood of Sugar Coated in Fayetteville!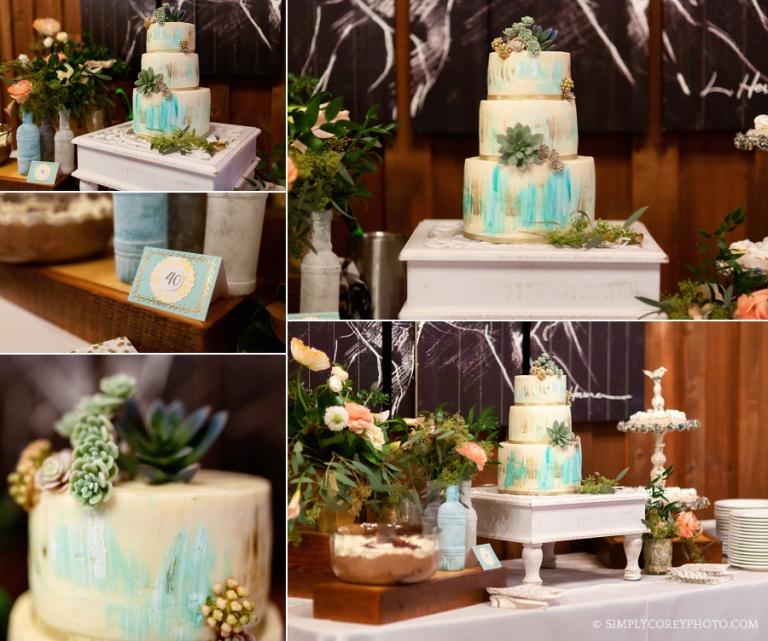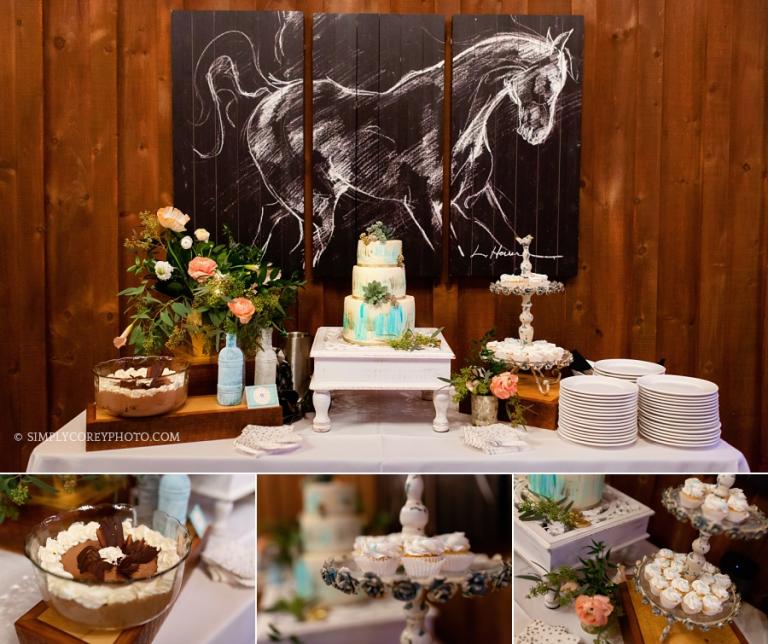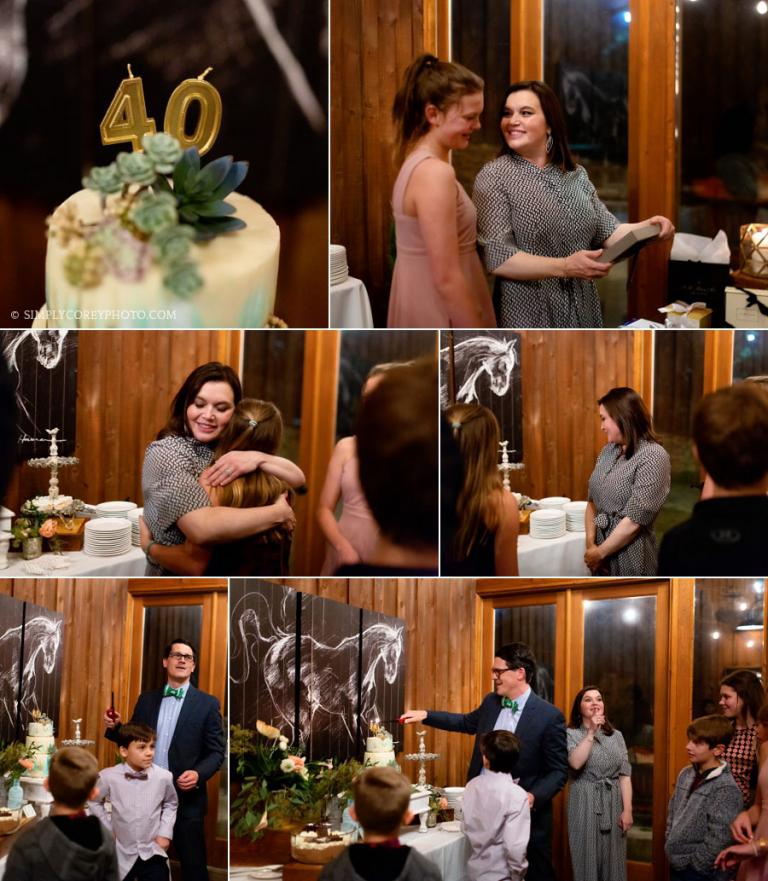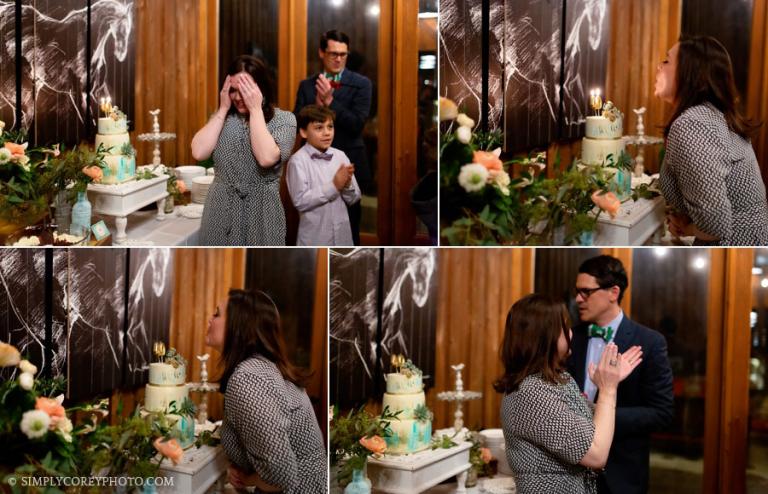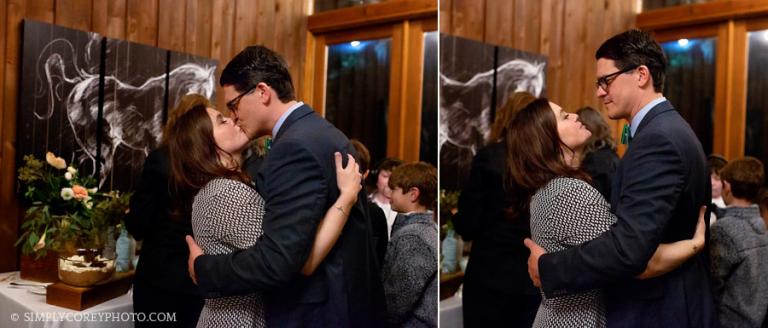 The bottom tier was dark chocolate cake with strawberry mousse, the center was lemon cake with raspberry filling, and the top tier was red velvet – all with cream cheese icing!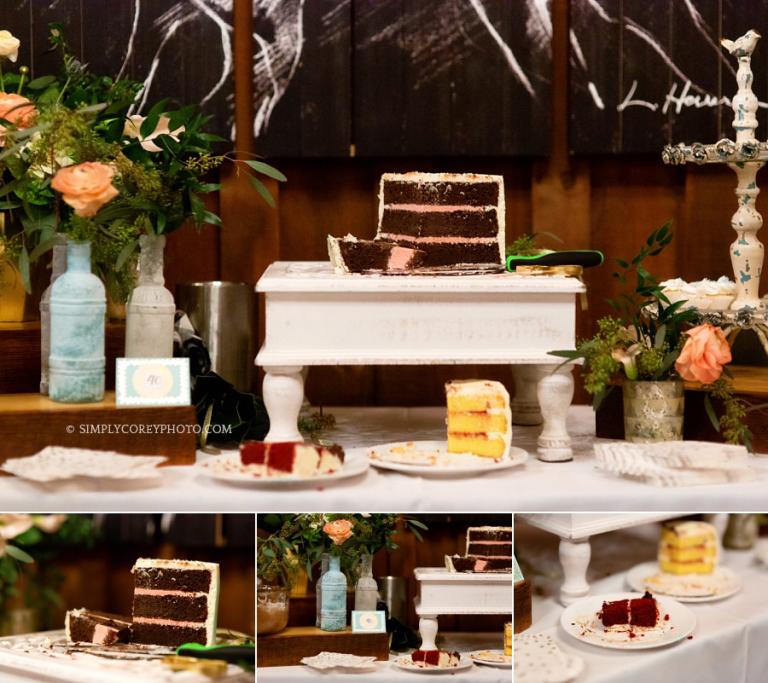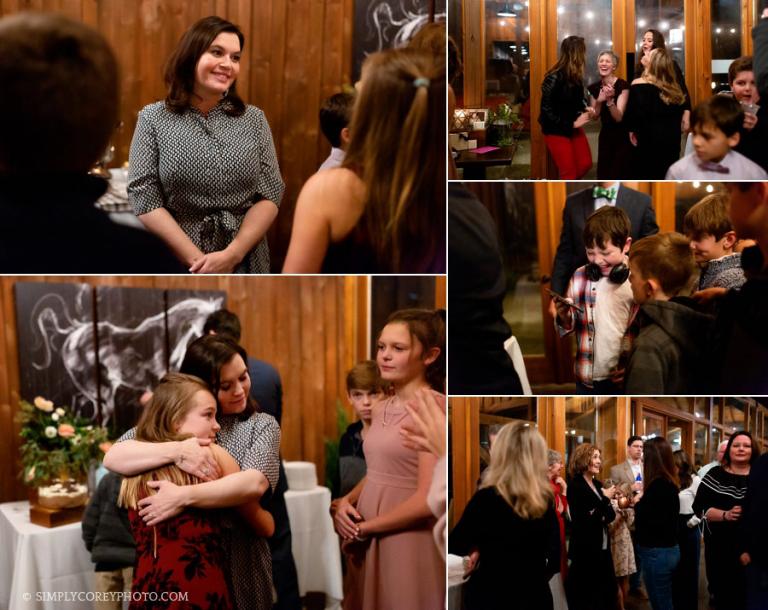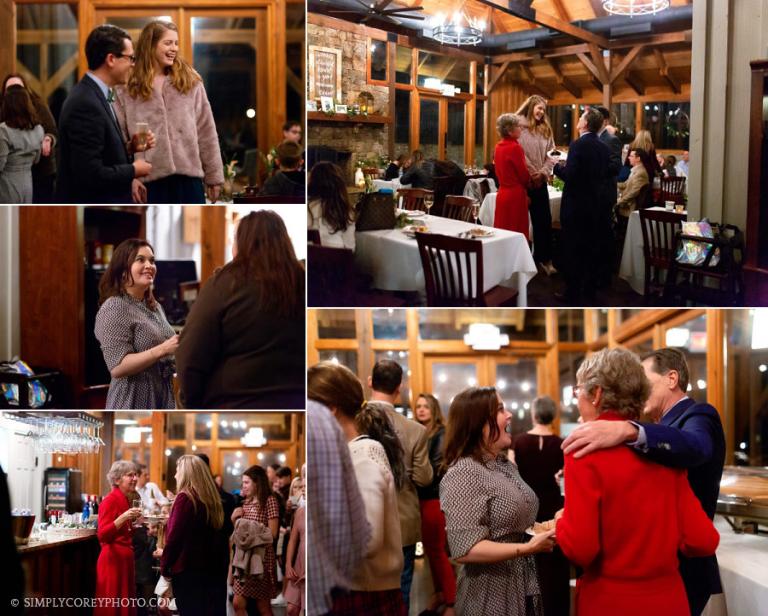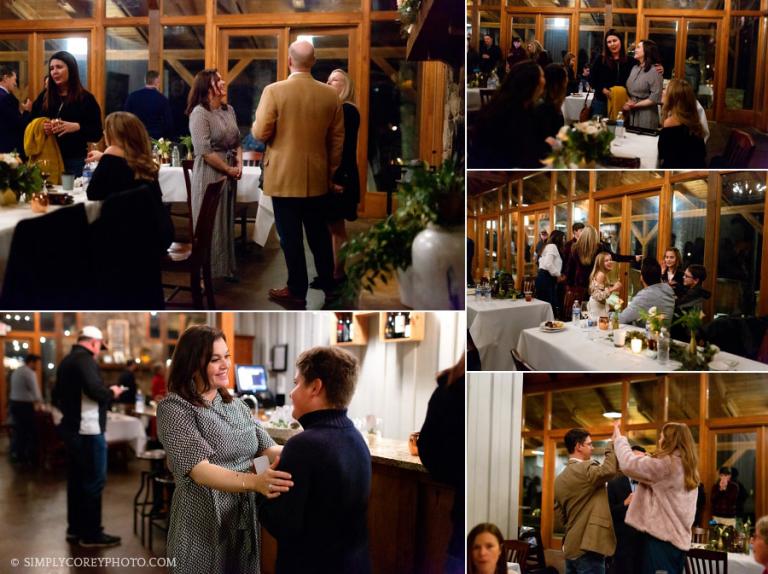 The party was such a hit and everyone had a great time! And check out these adorable succulent party favors everyone got to take home! ♥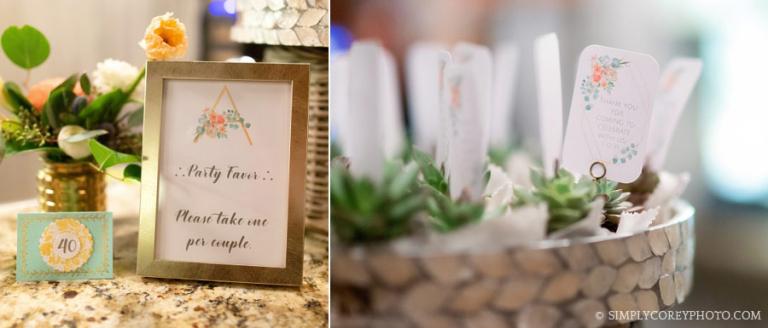 • Vendors •
Venue: The Paddock Restaurant at Foxhall Resort
Cake: Sugar Coated by Jeannie Allgood
Floral Arrangements: The Funky Shack Flower Market
Catering: The Paddock Restaurant at Foxhall Resort
Planner & Decorator: Brandy Mandrik
. . .
More About Douglasville Event Photographer, Simply Corey Photography:
Simply Corey Photography is located west of Atlanta, near Carrollton, Villa Rica, Newnan, Douglasville, and Bremen. I began my photography business at the end of 2004, and I have photographed many families, events, and weddings around metro Atlanta since then. I am currently only accepting events on weekdays and Sundays. You may request my availability and a custom quote by sending me an email!
Simply Corey Photography sends out mini sessions announcements, exclusive photography specials, and other news from time to time in an email newsletter. Be sure to sign up! You are also welcome to connect with Simply Corey Photography on Facebook and Instagram!