You may recognize this beautiful girl from the prom photos I shared a few months ago. Well, that was her junior prom, and she is now officially a senior at Chapel Hill High School!
It was quite dreary the day of our session and actually started to rain when she got to my location, so we started with her senior jersey inside the studio in hopes that the rain would pass.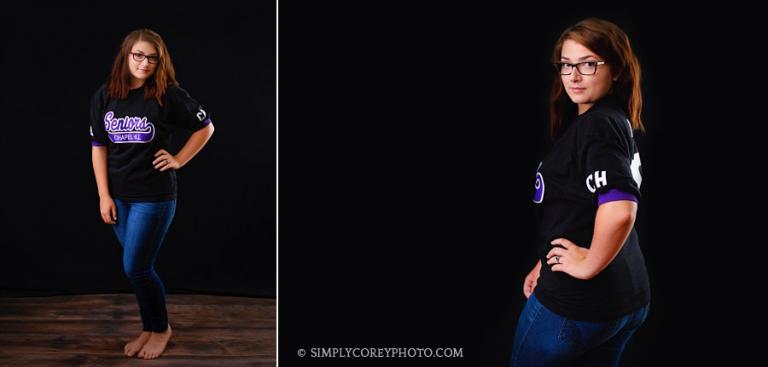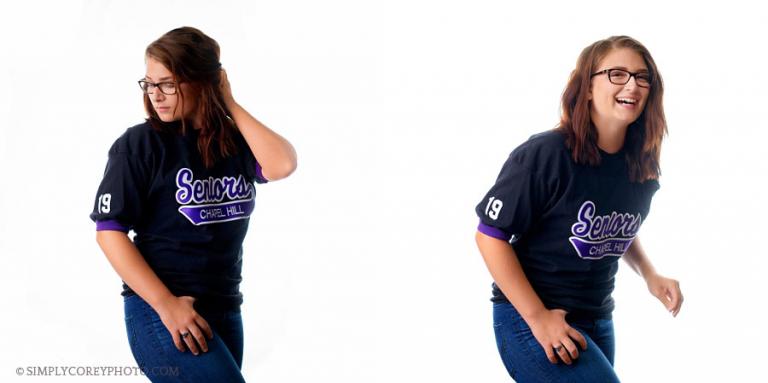 And thankfully it did! ♥ It was still a little gloomy out, but we made it work … and Ariel rocked her senior session!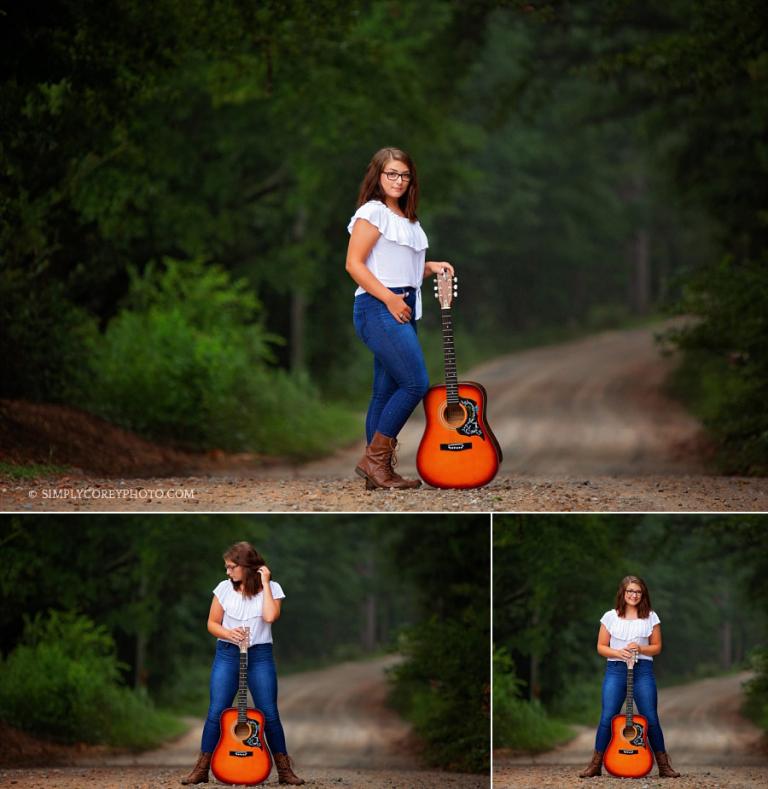 Ariel is learning to play the guitar and I am so glad she brought it with her. I love when seniors include things they are interested in!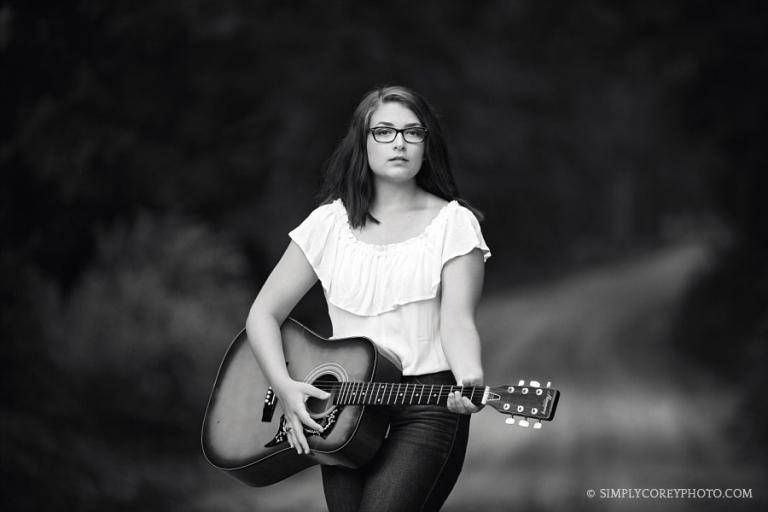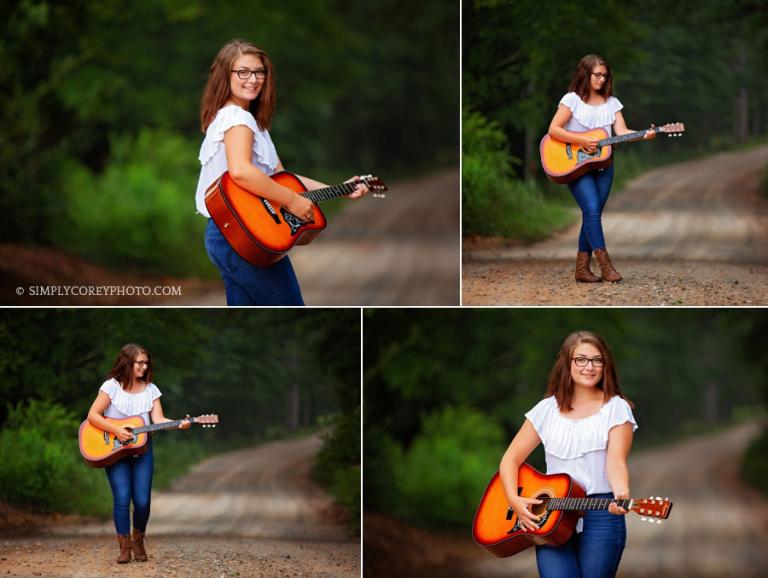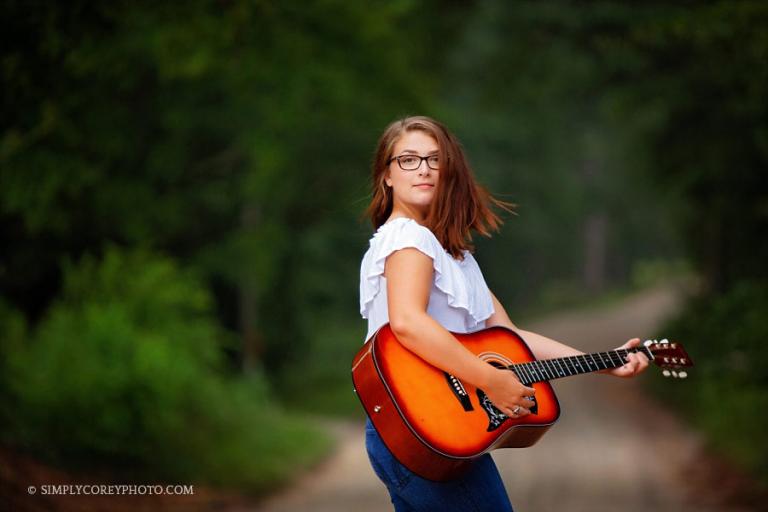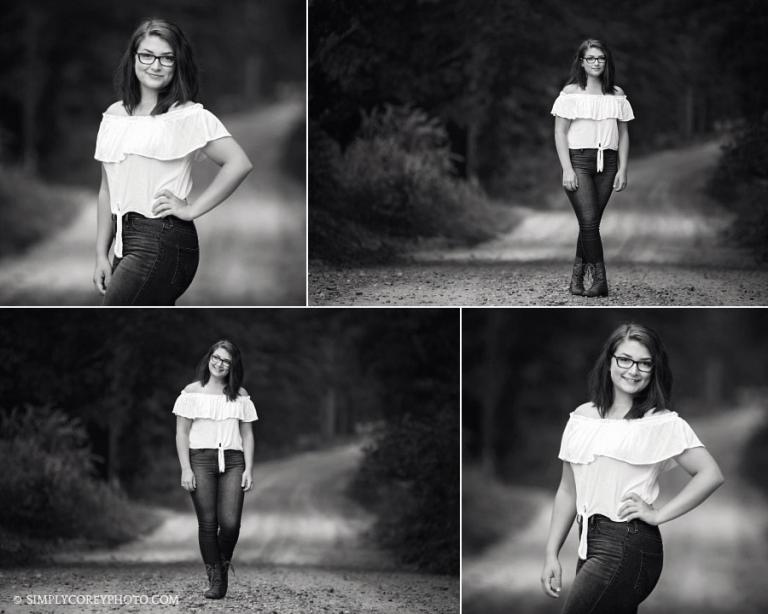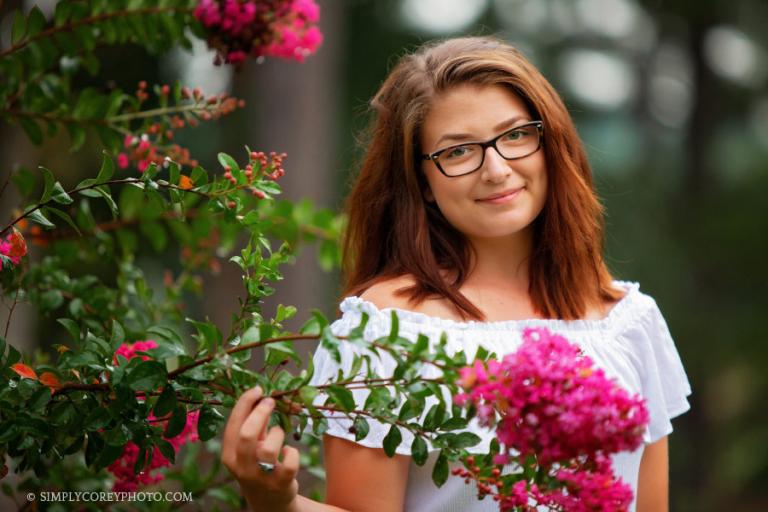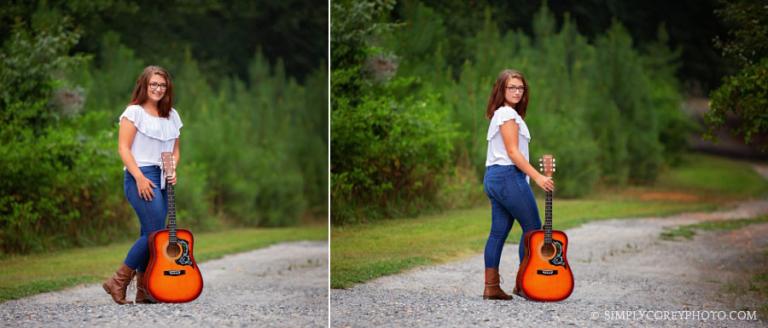 This blue dress looked amazing on Ariel – and with her guitar! It was also fun to photograph since it was so flowy …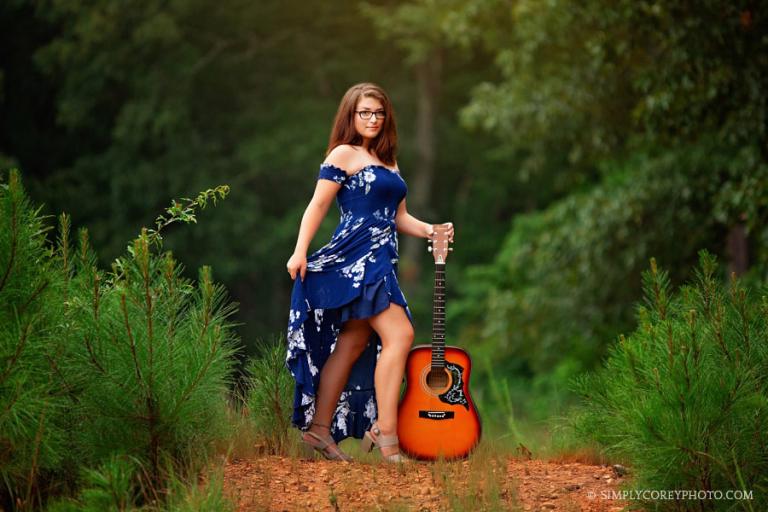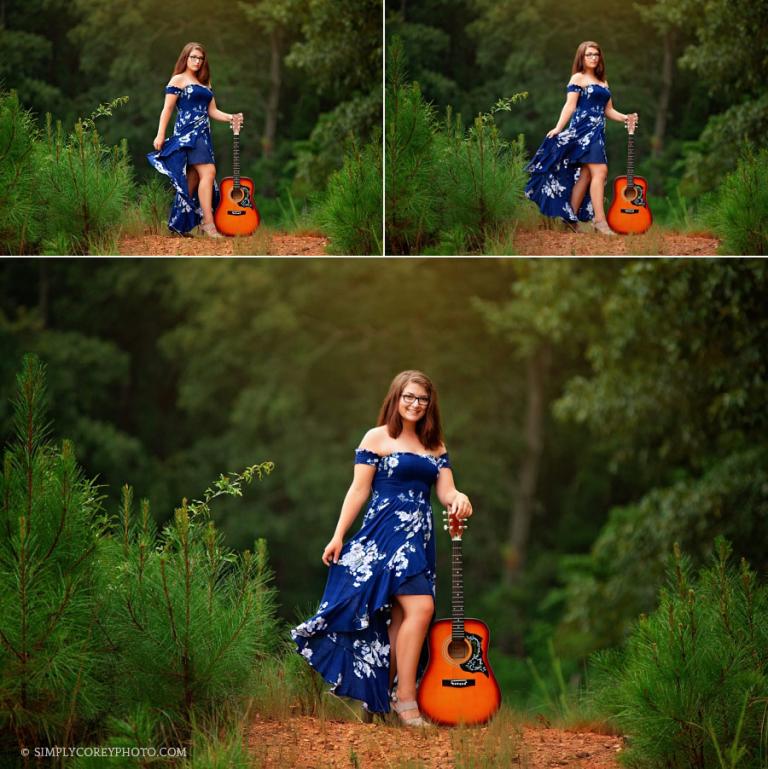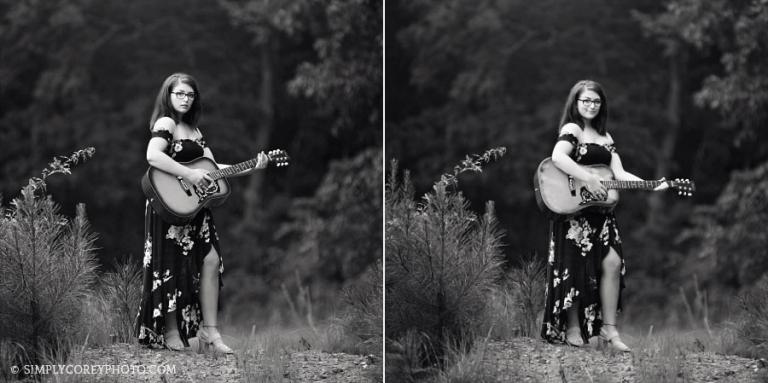 Doesn't she look stunning? ♥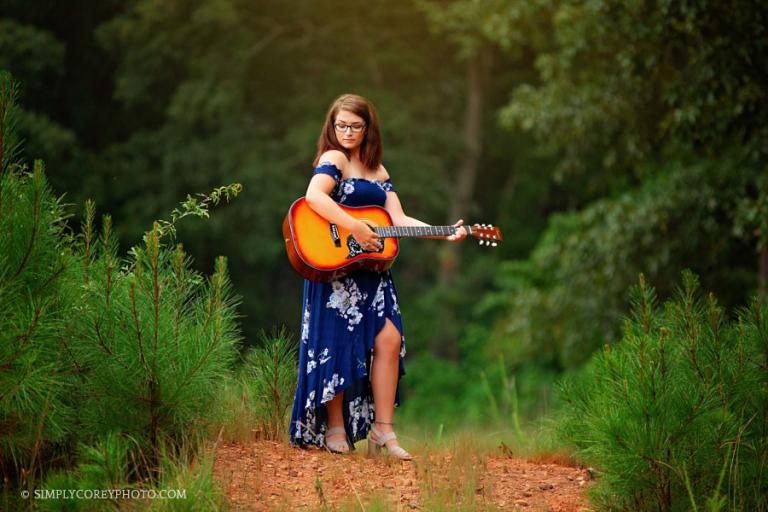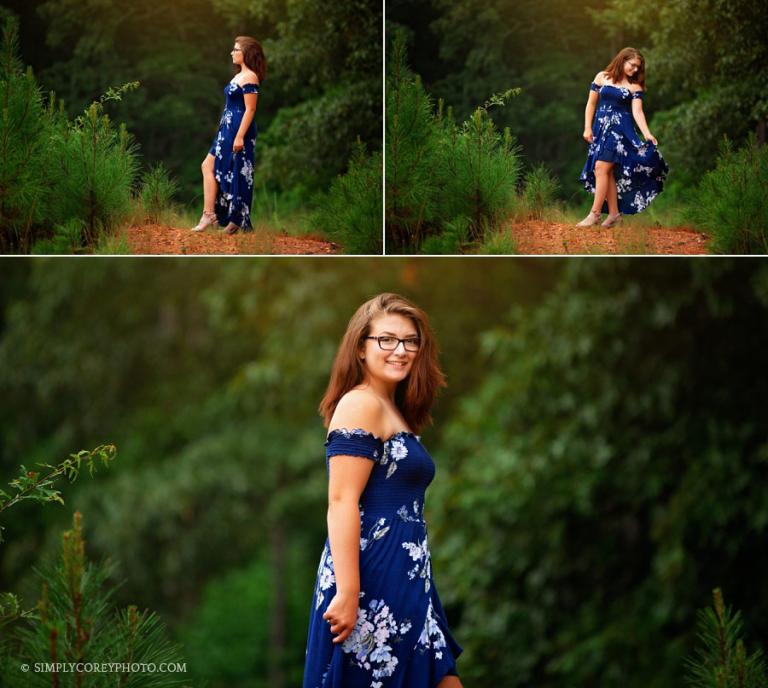 Even though she wears them all the time, we did a few without her glasses at the end of her session. She definitely looks gorgeous both ways!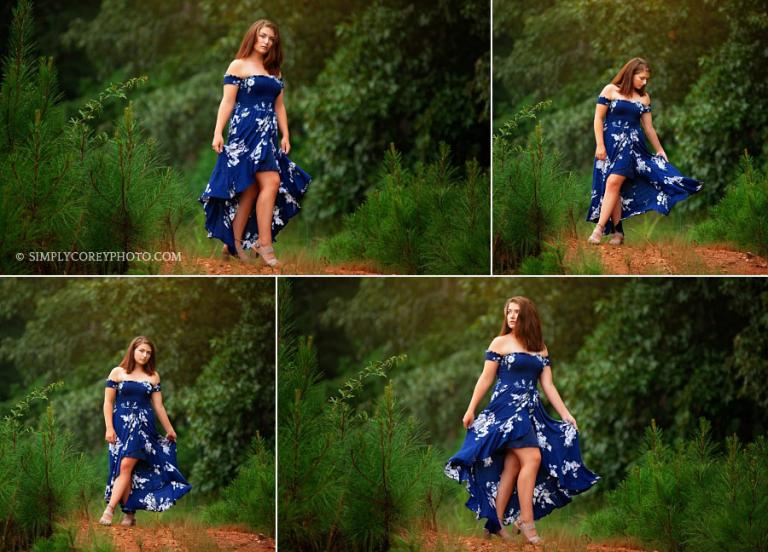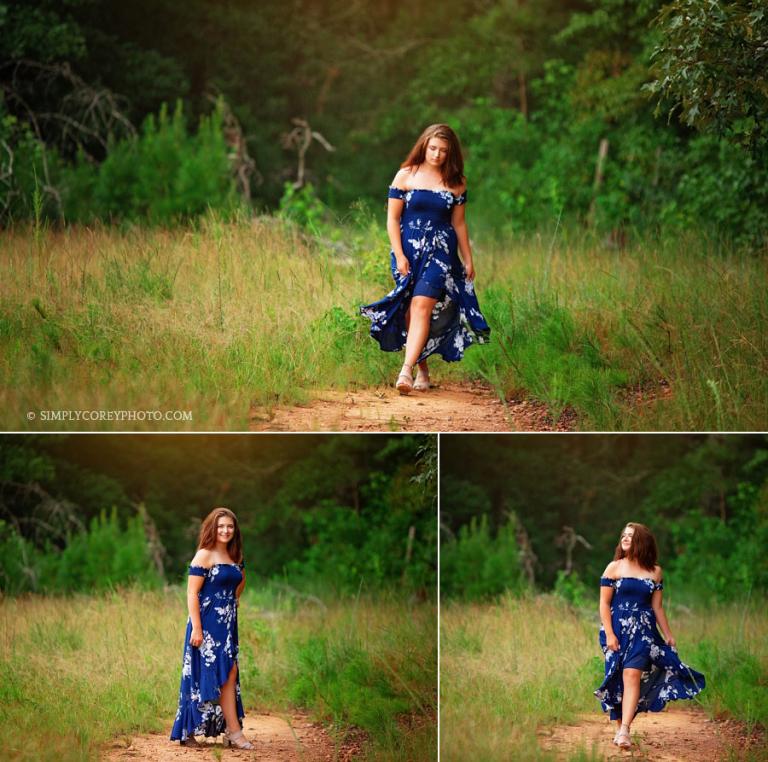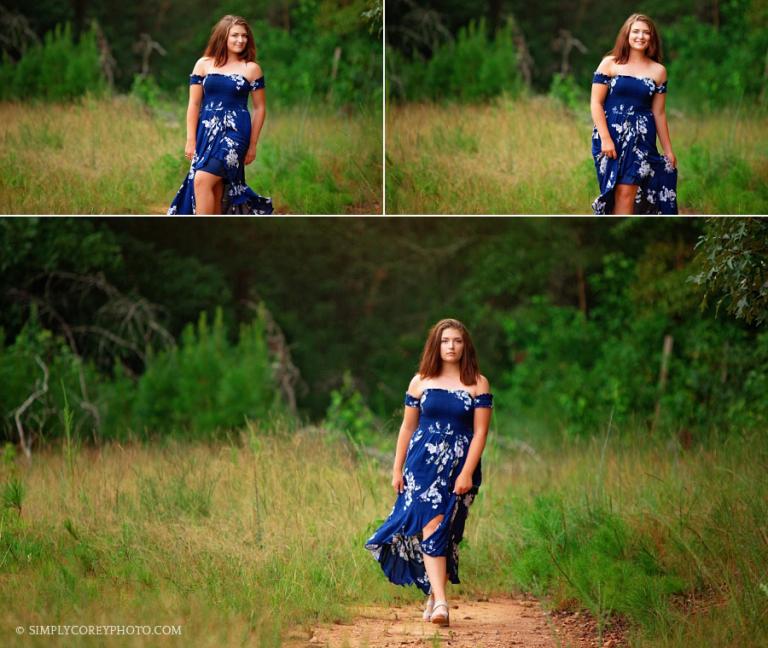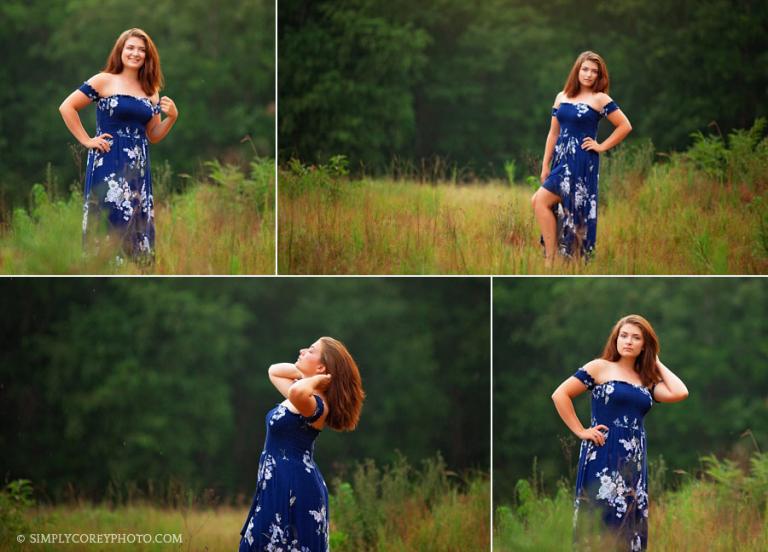 And then the rain came back just as we were wrapping up. Perfect timing!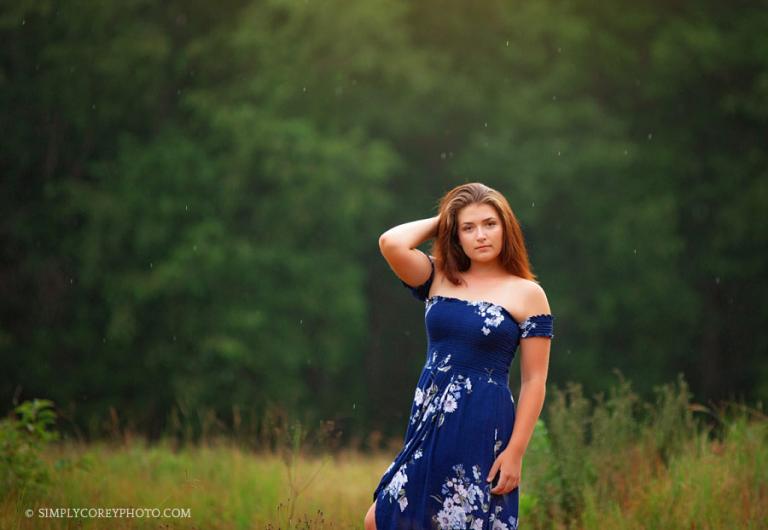 . . .
More About Douglasville Senior Portrait Photographer, Simply Corey Photography:
Simply Corey Photography is based in West Georgia, near Carrollton, Villa Rica, Newnan, Douglasville, and Bremen. I opened my photography business at the end of 2004 and have had the privilege of photographing lots of teens and high school seniors throughout greater Atlanta since then. Seniors may have their photography session at my private outdoor location (featured in this session) or have their senior portraits done at a location of their choice within metro Atlanta.
Want more information? I have put together some information together for teen and senior portrait sessions with Simply Corey Photography, as well as several other types of portrait sessions. Each link provides examples of my work, what to expect, and starting rates. You may request detailed pricing and my availability by sending me an email!
Don't miss out on my email newsletter! Simply Corey Photography sends out exclusive photography specials, mini session announcements, and other news from time to time.
I would also love for you to connect with Simply Corey Photography on Facebook and Instagram!