I have been photographing Ethan and his family for many years. This year, his mama has two major milestones for her kiddos. Her oldest daughter graduated from high school last month and now her firstborn is getting married! Ethan is the same age as my oldest, so it's even harder to believe that he is old enough to be getting married!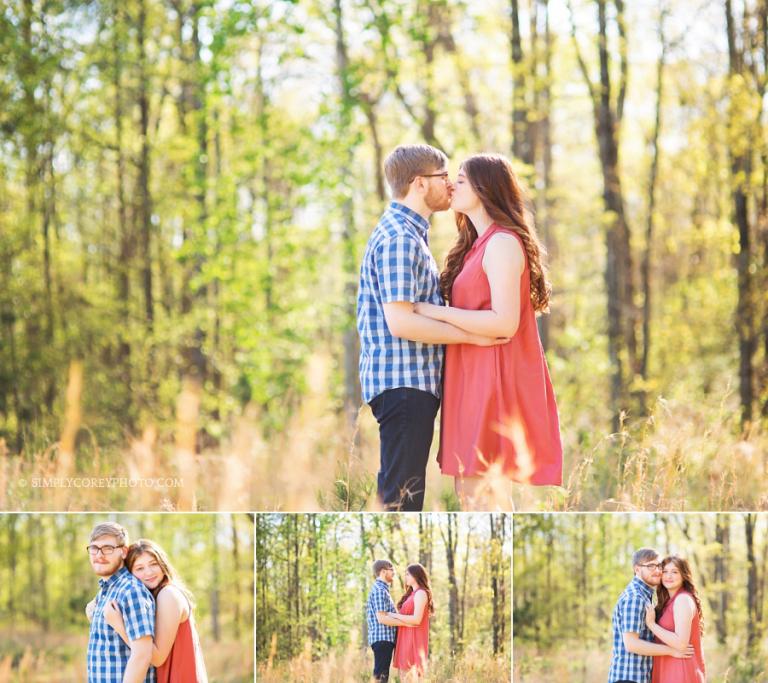 I enjoyed seeing Ethan again and meeting his fiancee, Sierra, at their engagement session. This young couple has been together for more than three years now and will be getting married at Indian Springs State Park in the fall.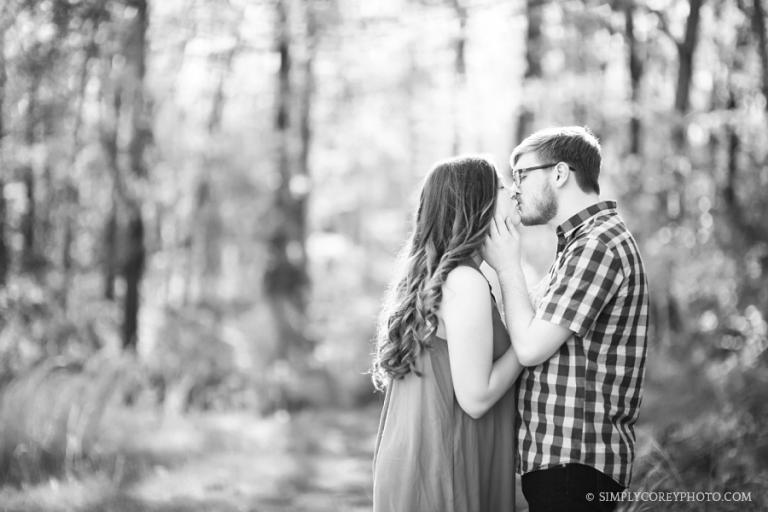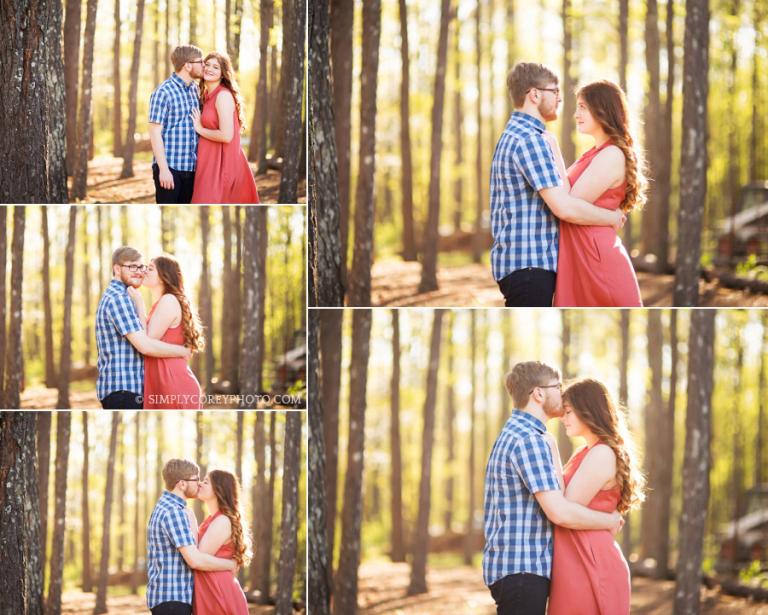 The pine trees on my private property are my favorite. I just love how the light shines through them!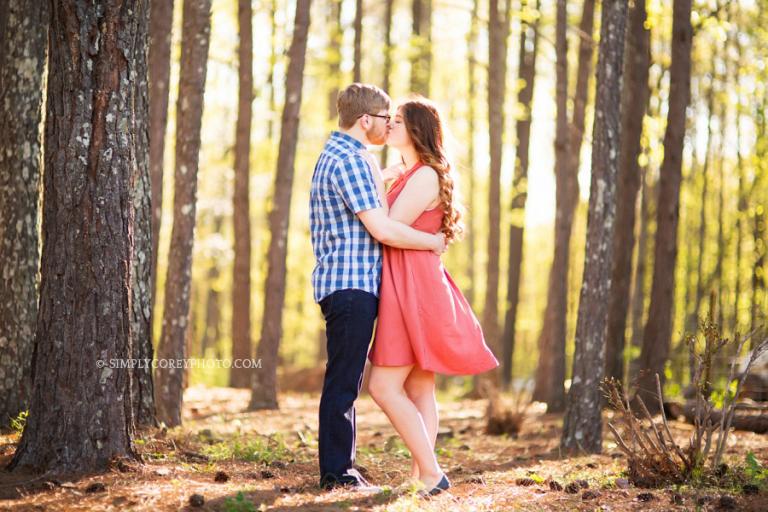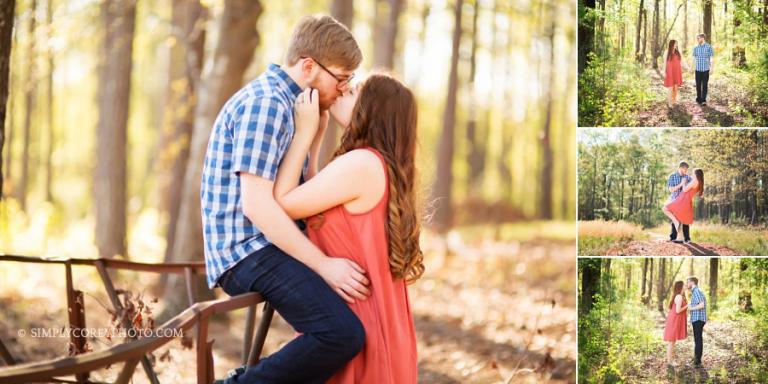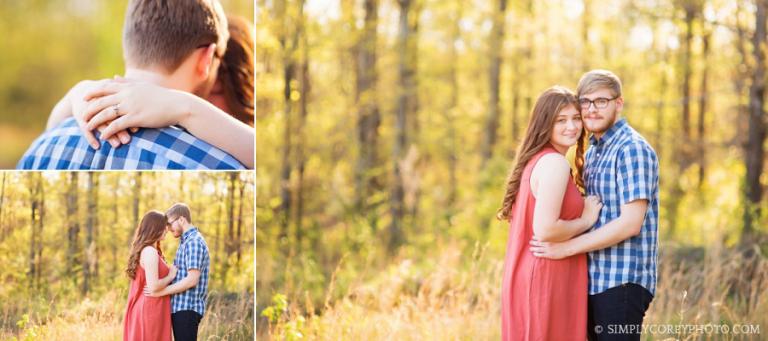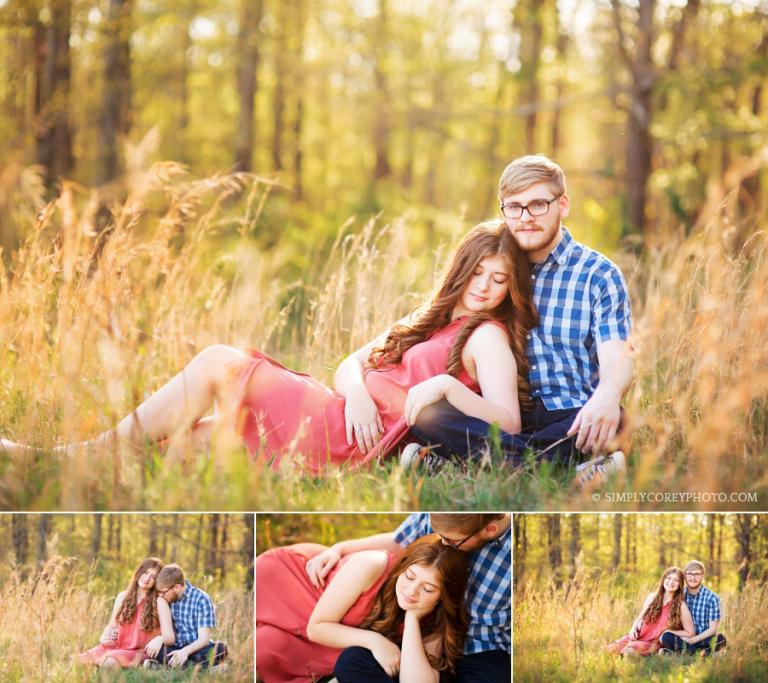 One of my favorite things about any portrait session I photograph is the emotion. That is probably why engagement sessions are one of my favorites. So much love! ♥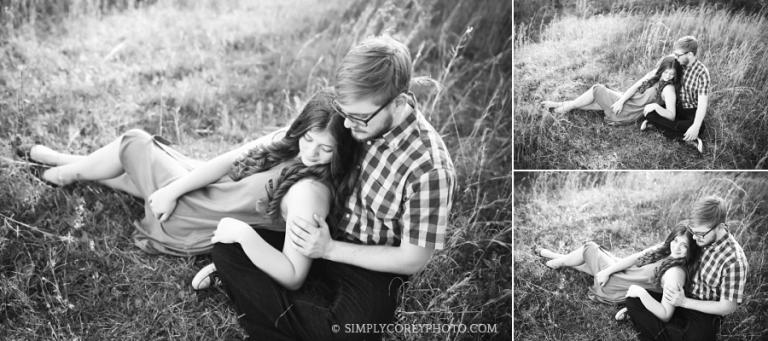 I had so much fun with Ethan and Sierra during their engagement session and I am looking forward to photographing their wedding in October!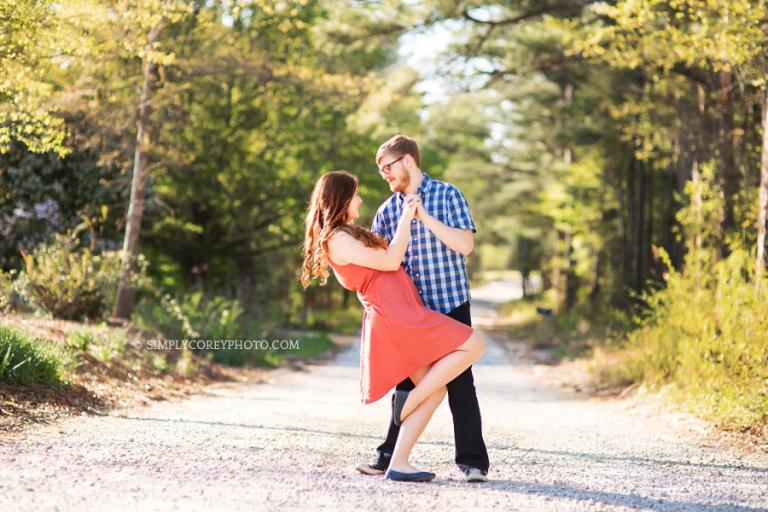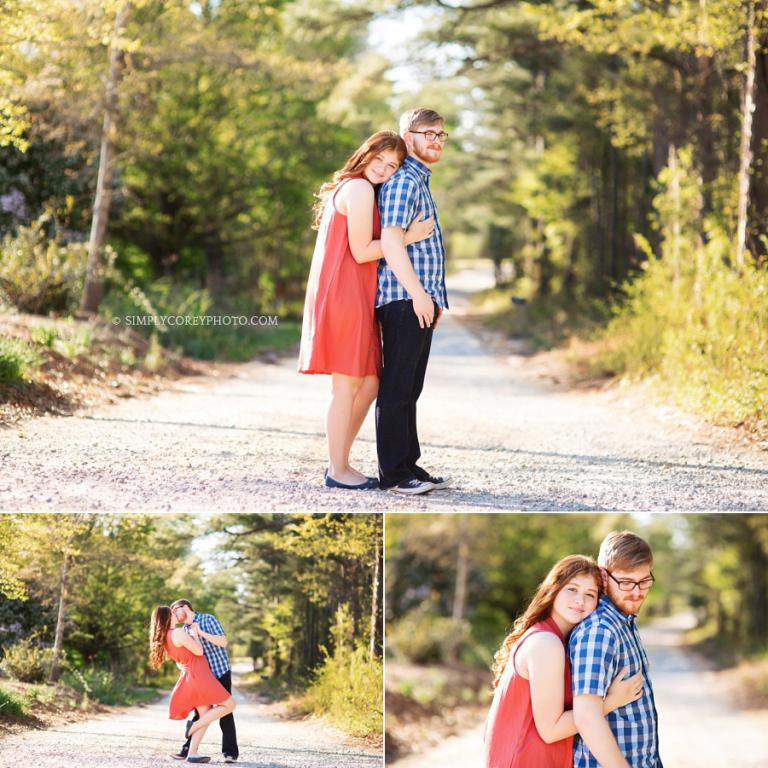 . . .
MORE ABOUT CARROLLTON ENGAGEMENT PHOTOGRAPHER, SIMPLY COREY PHOTOGRAPHY:
Simply Corey Photography is located in West Georgia, near Douglasville, Carrollton, Newnan, Villa Rica, and Bremen. I opened my photography business at the end of 2004 and have photographed many couples and weddings throughout greater Atlanta since then. Custom couples portrait and engagement sessions may take place at my private outdoor location or the location of your choice within metro Atlanta.
Would you like some more information? I have put together some information together for weddings and couples portrait sessions with Simply Corey Photography, as well as several other types of portrait sessions. Each link provides examples of my work, what to expect, and starting rates. You may request detailed pricing and my availability by sending me an email!
Be sure to subscribe to the email newsletter! Simply Corey Photography sends out exclusive photography specials, mini session announcements, and other news from time to time.
I would also love for you to connect with Simply Corey Photography on Facebook and Instagram! Plus, what to wear inspiration and a variety of wedding ideas can be found on the Simply Corey Photography Pinterest boards.