Do you remember this Doctor Who loving couple from their engagement session? They were married on the 4th of July at the Bright Star United Methodist Church in Douglasville! Why the 4th of July? Their first date was on the 4th of July and Hunter proposed (with a handmade TARDIS!) on the 4th of July a year later. I think it is so awesome they were married on their 2nd dating anniversary. ♥ And instead of an evening wedding, they had a morning brunch celebration!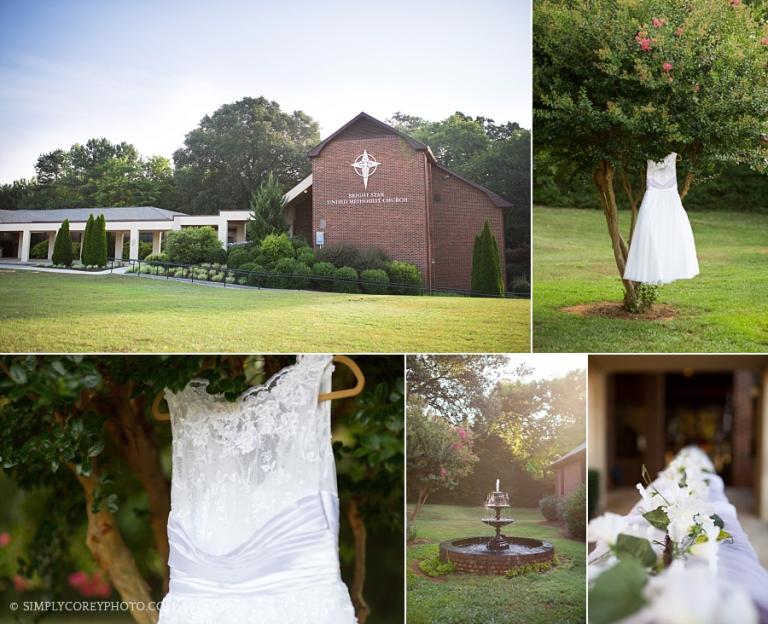 Hunter and Kelly included their love for The Doctor in their summer wedding too! Their main color was TARDIS blue and they had several Doctor Who inspired details, including a TARDIS garter!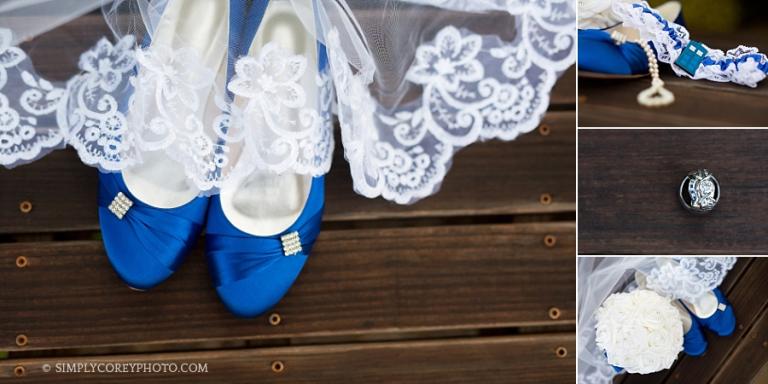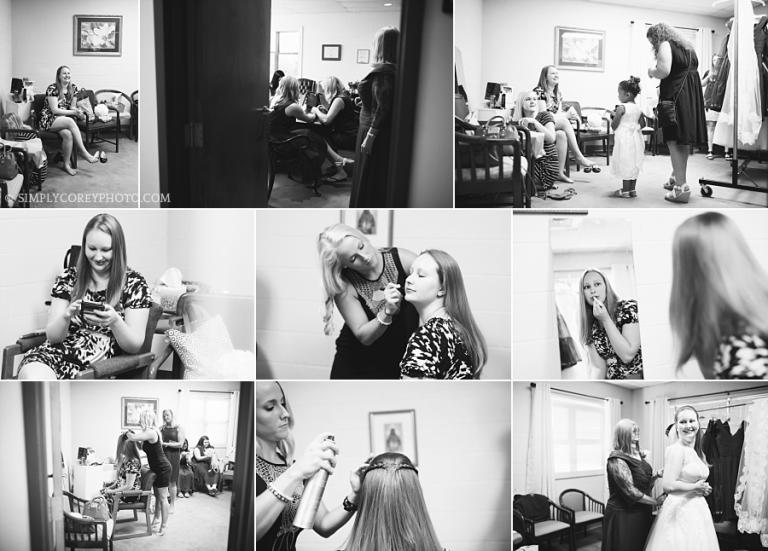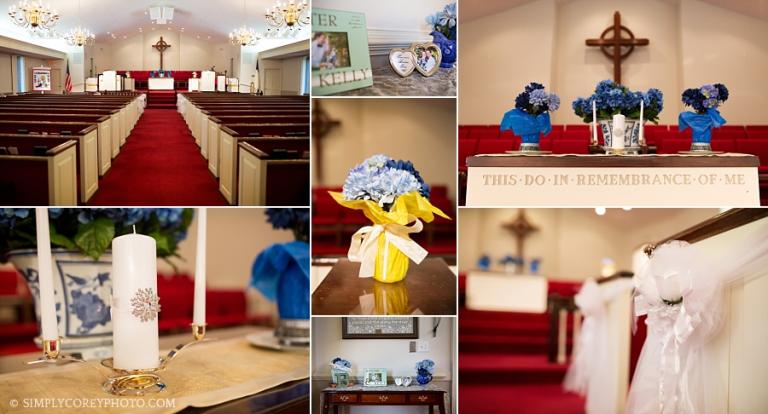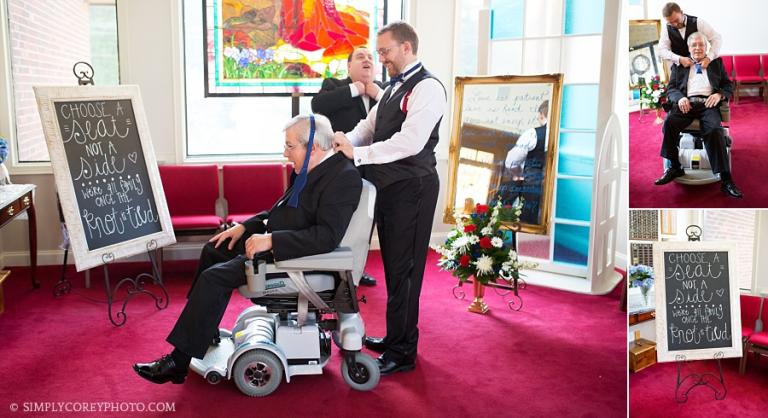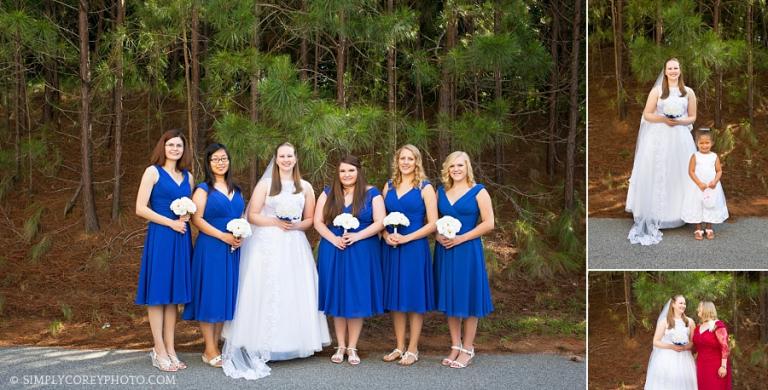 Hunter and Kelly's indoor wedding ceremony was beautiful . . .
 and I loved getting these newlyweds outside for some photos alone! ♥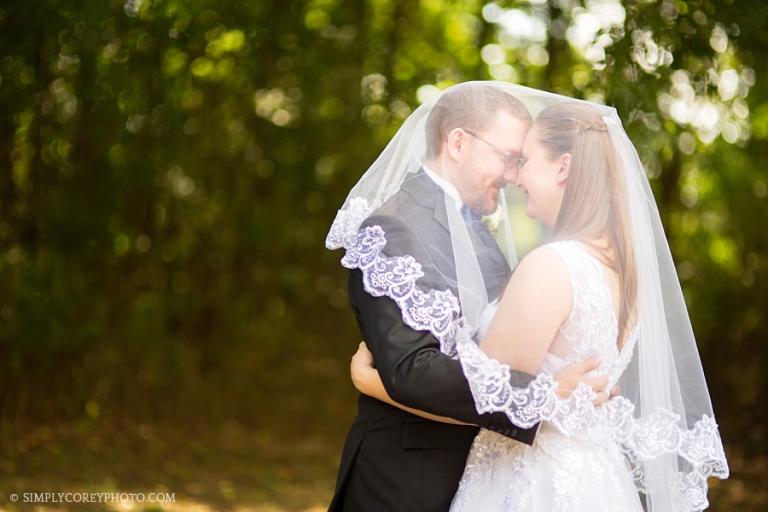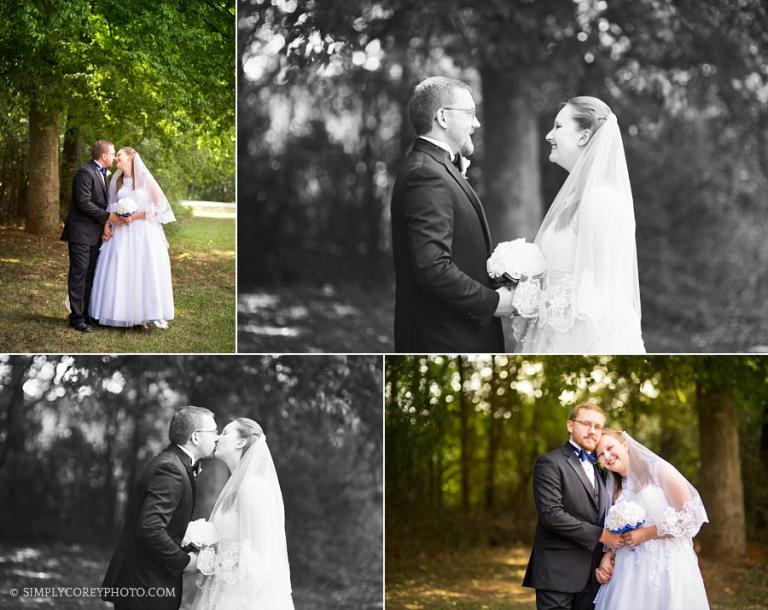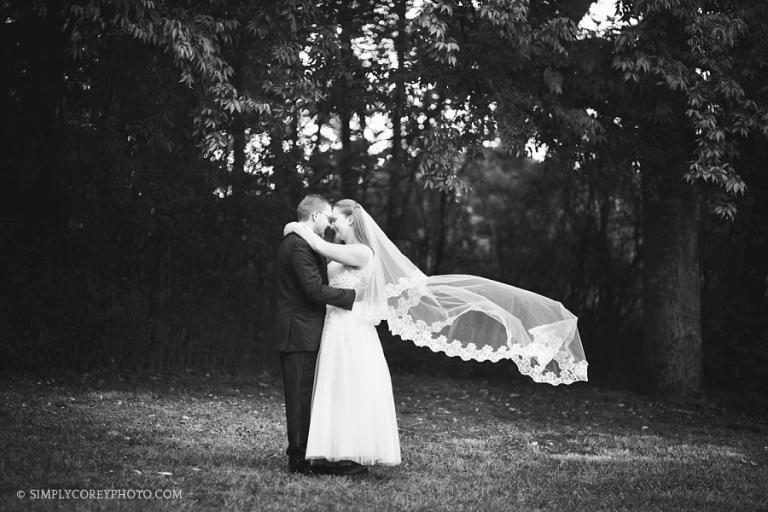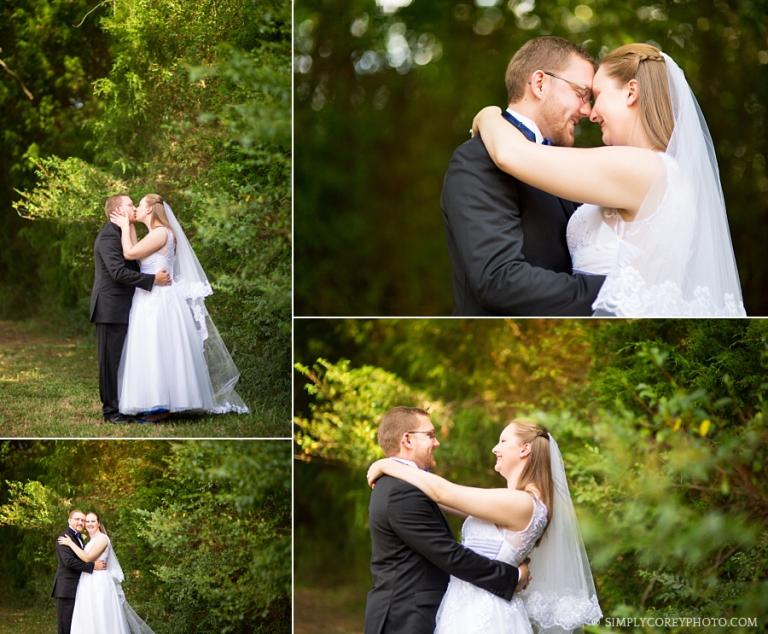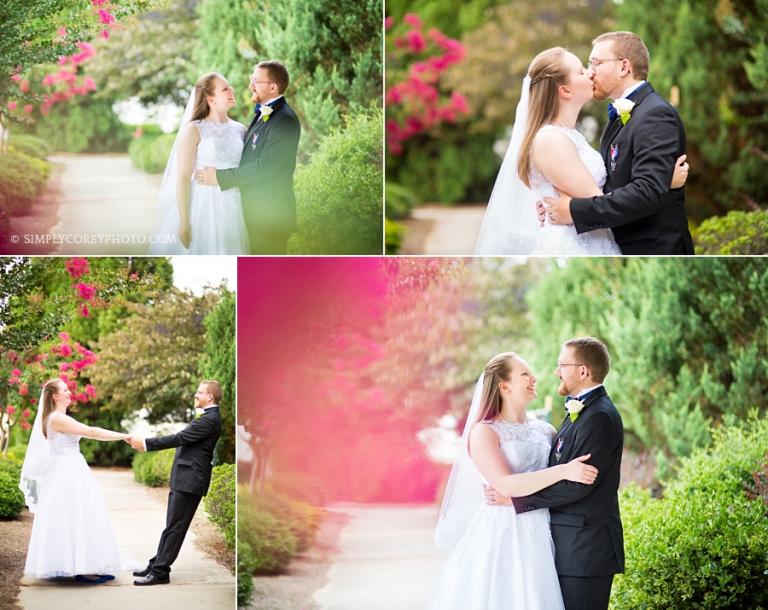 Once we finished family, wedding party, and bride and groom photos, we headed back inside for the reception! Each table was decked out in TARDIS blue and had Doctor Who coloring pages – for kids and adults alike! For a cake, they chose to have a donuts with a small cake for cutting on top. Hunter showed off his woodworking skills once again and made their Doctor Who cake topper!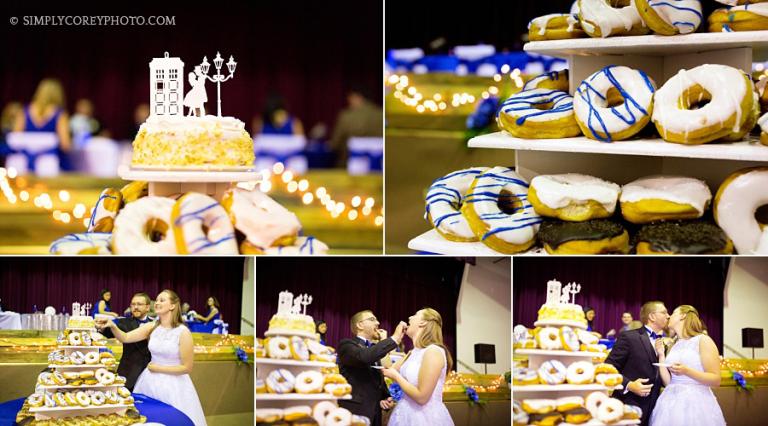 They even had a TARDIS photo booth for their guests!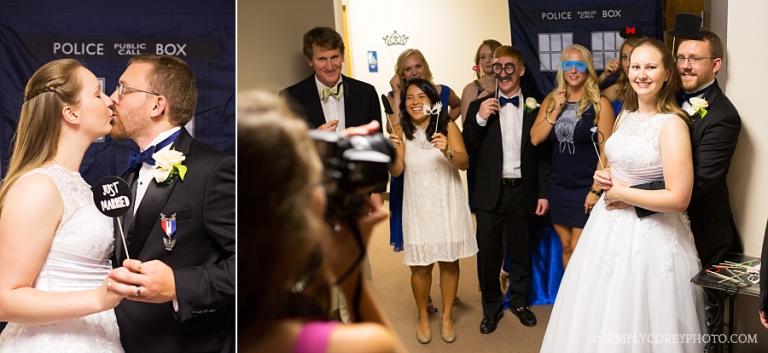 After a fun morning celebration, it was time for the bride and groom to exit as guests tossed bird seed at them!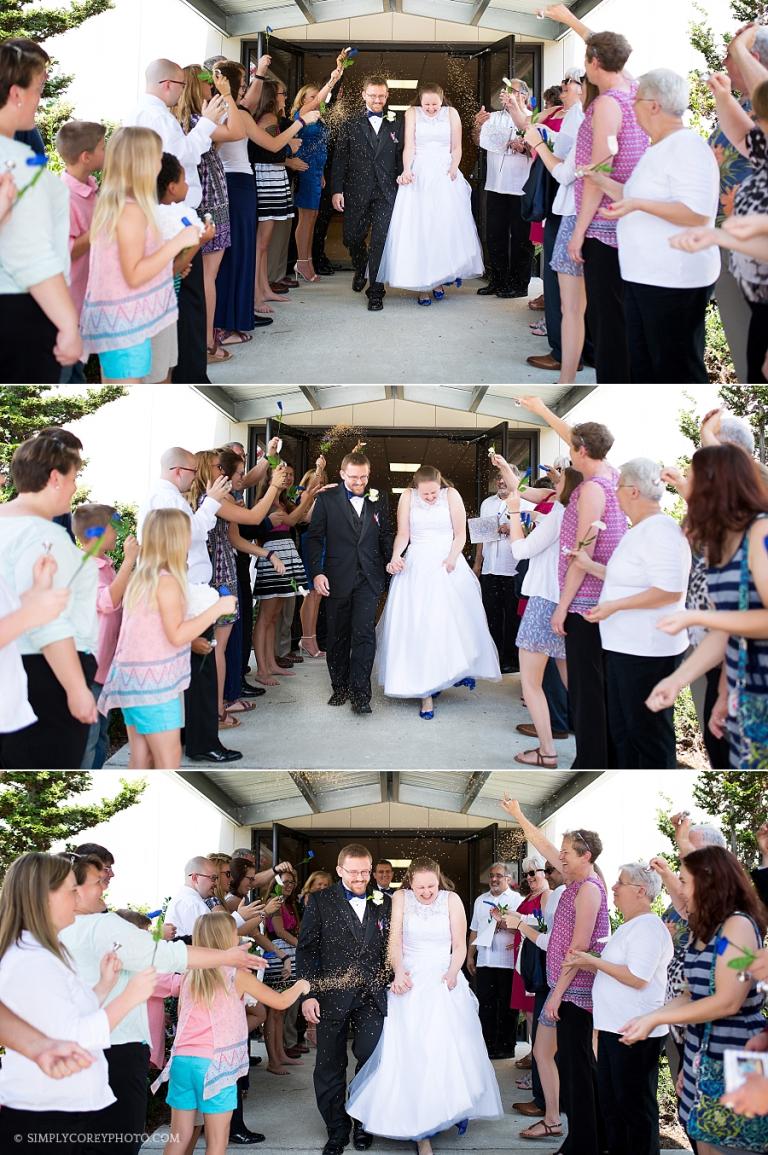 And the the new Mr. and Mrs. drove away in style in a black and red Corvette!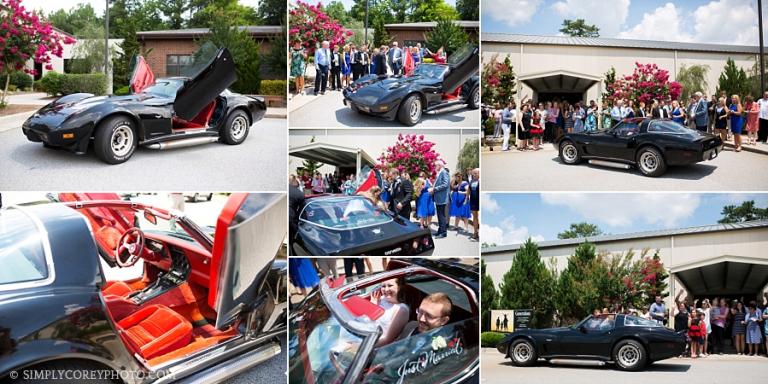 "Some people live more in 20 years than others do in 80. It's not the time that matters, it's the person." — The Doctor
Congratulations again, you two! I wish you many, many well-lived years together! ♥
. . .
MORE ABOUT DOUGLASVILLE WEDDING PHOTOGRAPHER, SIMPLY COREY PHOTOGRAPHY
Simply Corey Photography is located in West Georgia, near Newnan, Villa Rica, Carrollton, Douglasville, and Bremen. I began my photography business in late 2004 and have photographed many couples and weddings throughout greater Atlanta since.  Custom engagement sessions may take place at my private outdoor location or the location of your choice within metro Atlanta.
Would you like some more information? I have put together some information together for weddings and couples portrait sessions with Simply Corey Photography, as well as several other types of portrait sessions. Each link provides examples of my work, what to expect, and starting rates. You may request detailed pricing and my availability by sending me an email!
Be sure to subscribe to the email newsletter! Simply Corey Photography sends out exclusive photography specials, mini session announcements, and other news from time to time.
I would also love for you to connect with Simply Corey Photography on Facebook and Instagram! Plus, what to wear inspiration and a variety of wedding ideas can be found on the Simply Corey Photography Pinterest boards.