This sweet girl came to me for a fall mini session last year wearing pigtails and was easy to make giggle. This year, the pigtails are gone, she is growing her bangs out, and my jokes weren't quite as funny this time … ha! But she still has the most adorable smile and loves fuzzy sweaters!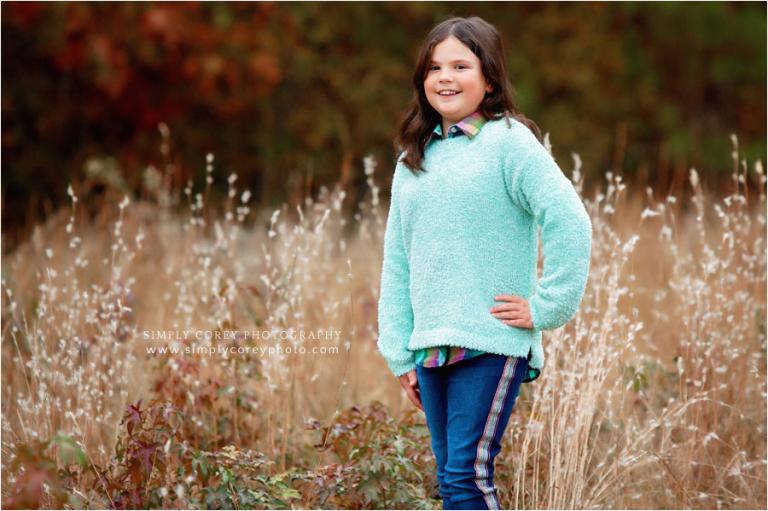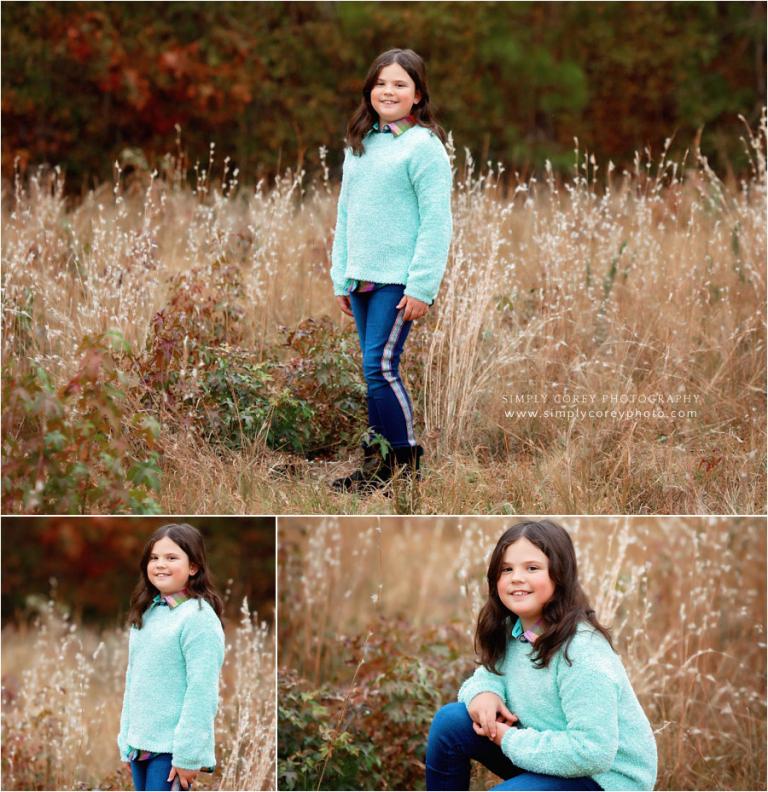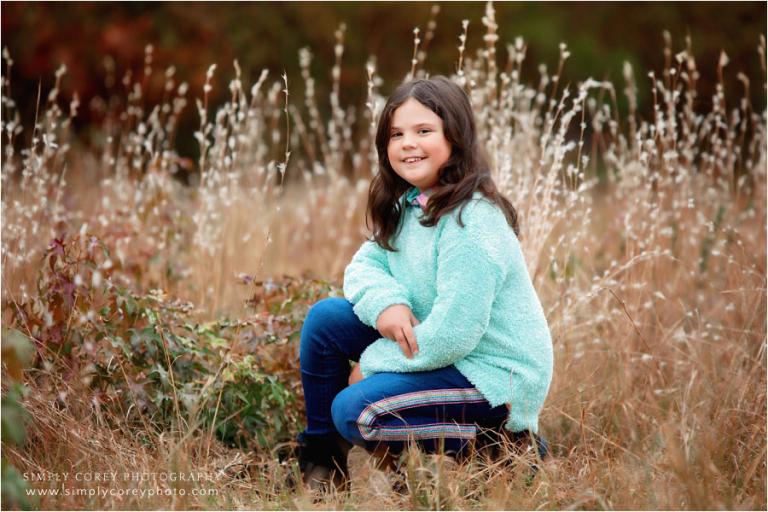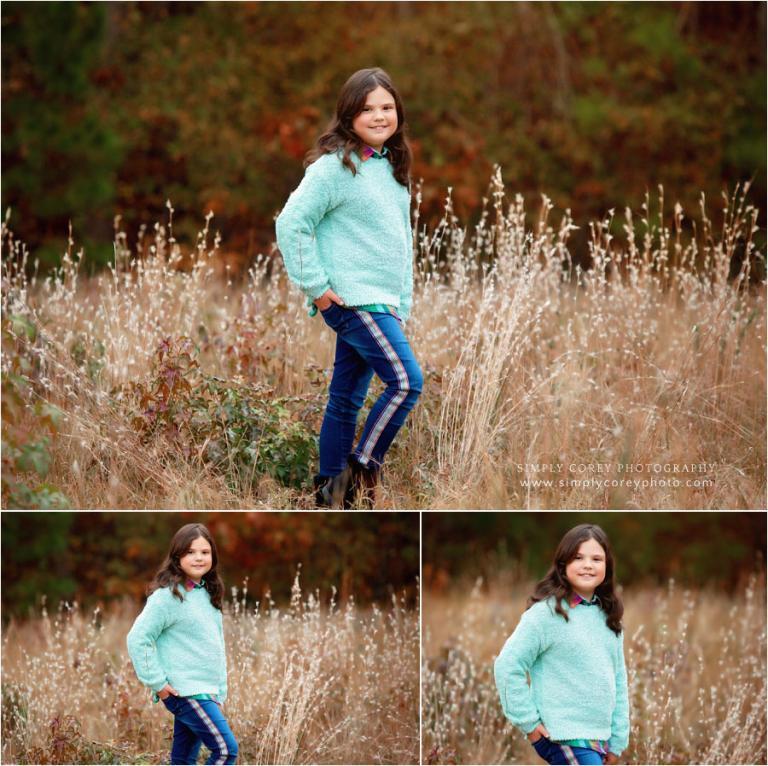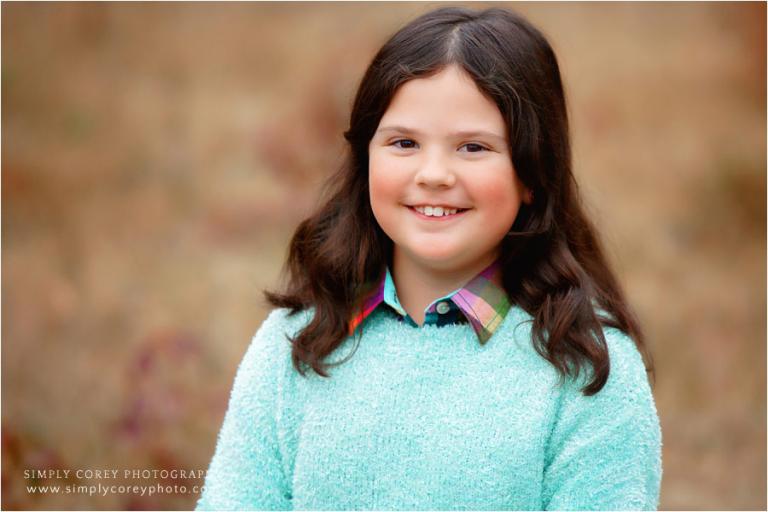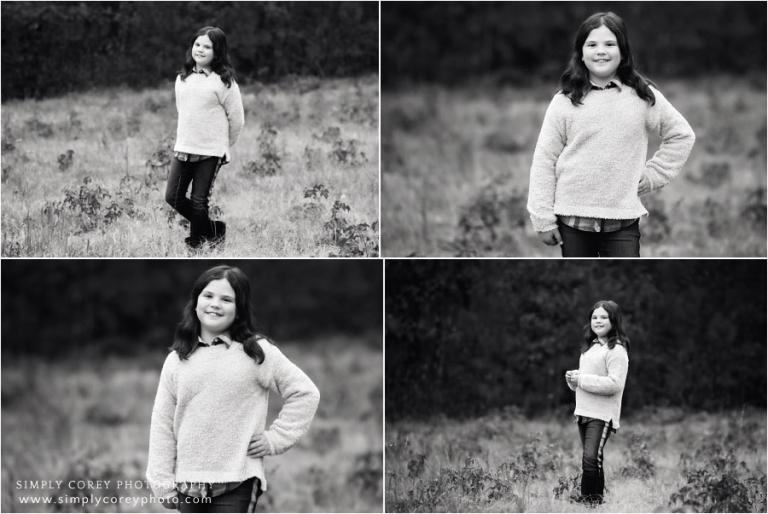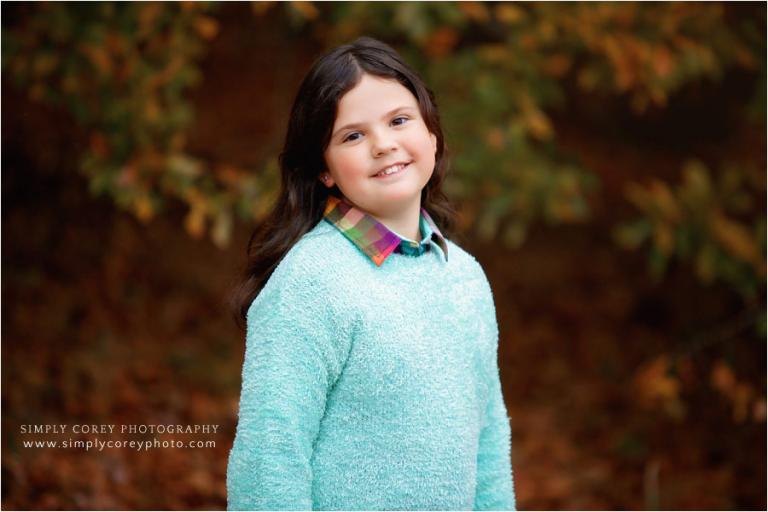 I love that her mom jumped in a few photos during her session. These are so sweet!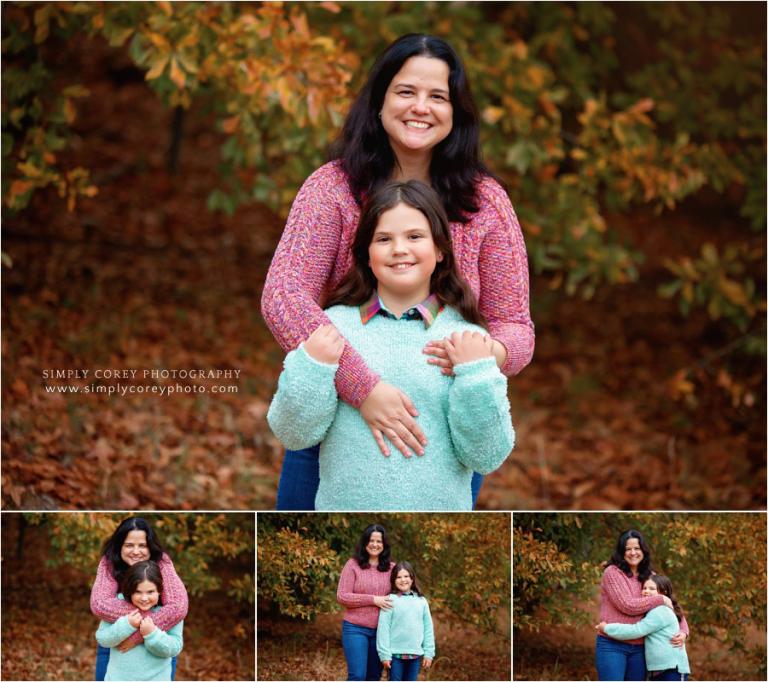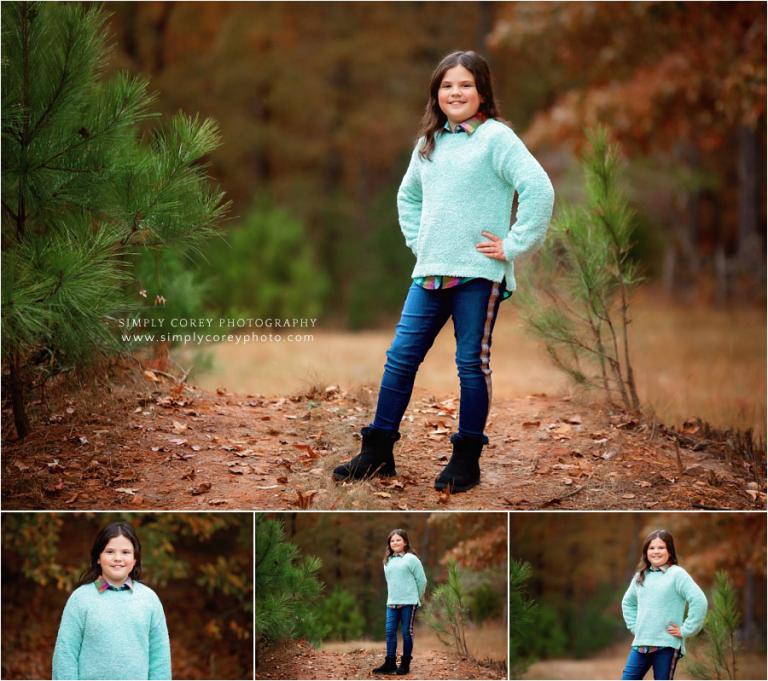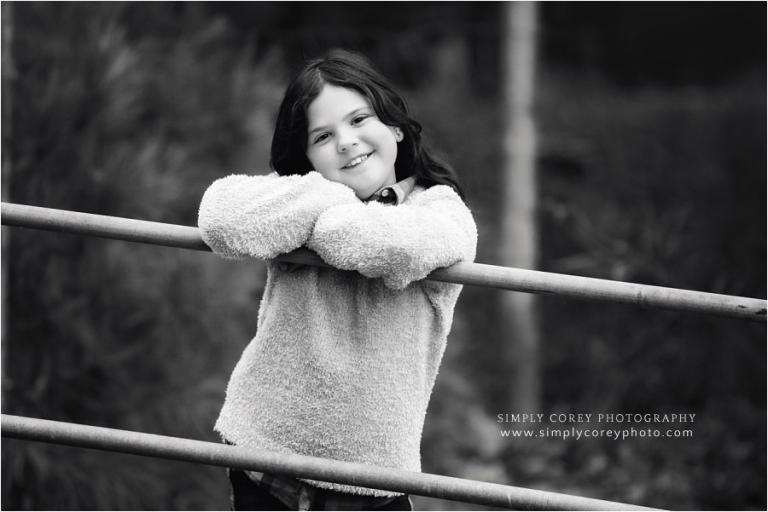 It was great to see you again, Miss Olivia! I hope to see you again this fall!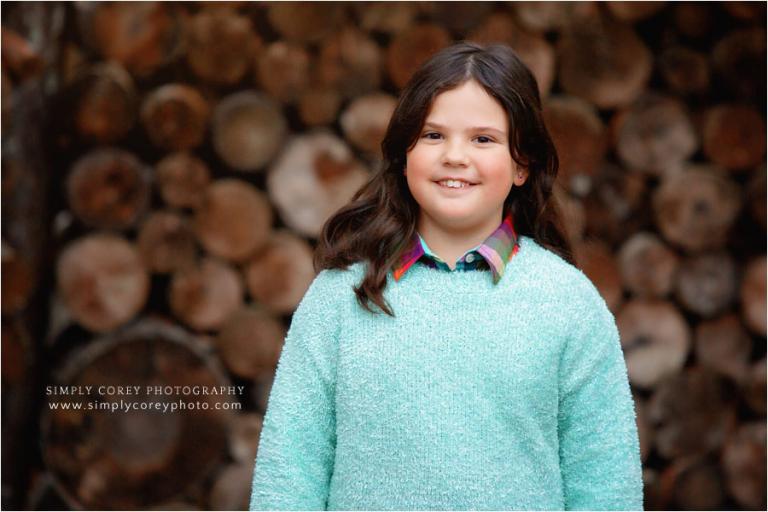 . . .
More About West Georgia Children's Photographer, Simply Corey Photography:
Simply Corey Photography is located west of Atlanta, near Carrollton, Douglasville, Winston, Bremen, Villa Rica, and Newnan. I began my photography business at the end of 2004, and I have photographed many families, children, and teens throughout metro Atlanta since then. 
Mini sessions are offered seasonally exclusively at my private outdoor location (as featured in this session). Kids milestone studio mini sessions are also available, as well as full outdoor and on-location sessions. You are welcome to request detailed pricing and my availability by sending me an email!
Be sure to subscribe to the Simply Corey Photography email newsletter to receive exclusive photography specials, mini session announcements, and other news from time to time – or join the VIP Facebook Group! I would also love for you to connect with Simply Corey Photography on Facebook and Instagram!