I have always wanted to complete a 365 project and document a whole year in pictures. My first attempt was when my youngest was a baby, and it flopped soon after I started it. I kept wanting to take more personal photos since then, even if it wasn't a 365, but still didn't bring my camera out enough.
2017 was different. My youngest was getting older and approaching the age where he doesn't want Mom documenting everything with a camera, my older two were grown and out of the house, my third child was graduating high school and going off to college soon, and my fourth wasn't far behind her. It felt like it was now or never last January but still didn't have high hopes of finishing the whole year when I started. I went into knowing that whatever I did capture would be a treasure though. All of the moments I took the time to photograph would be cherished and attempting this project would cause me to bring out my camera more than I did before, so it would still be a win.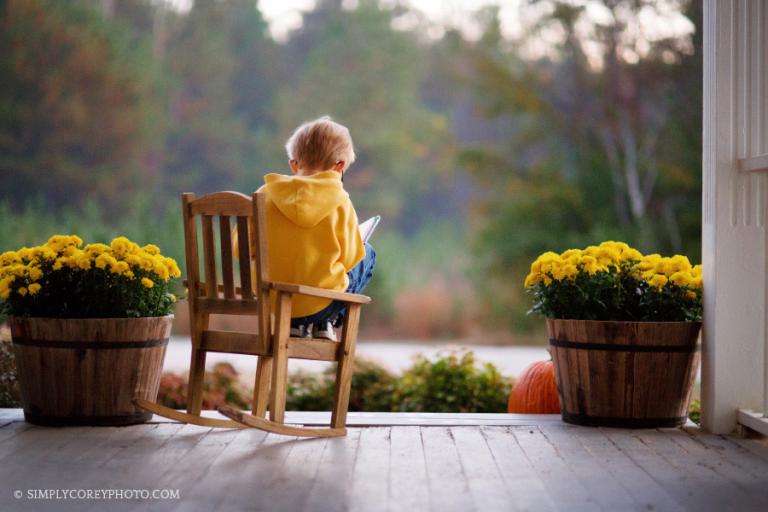 When I first started, I felt funny about sharing my 365 project. I thought people would get annoyed by my daily posts and unfollow or unfriend me on social media. I had to remind myself that I wasn't doing it for anyone except myself. And if they're tired of seeing my posts, they probably aren't my friends anyway. So I kept on sharing on my personal Facebook page and my business Instagram.
The amount of positive feedback I received truly amazed me. So many people took the time to comment on my posts and sent me messages and texts privately saying they looked forward to my posts and genuinely enjoyed my stories throughout the last 12 months. I never thought about my project having any sort of impact on others. To think I brightened someone else's day was really cool. Those comments were actually a nice push to keep going too – so a big THANK YOU to those who took the time to regularly "like" or comment on my posts and message me! ❤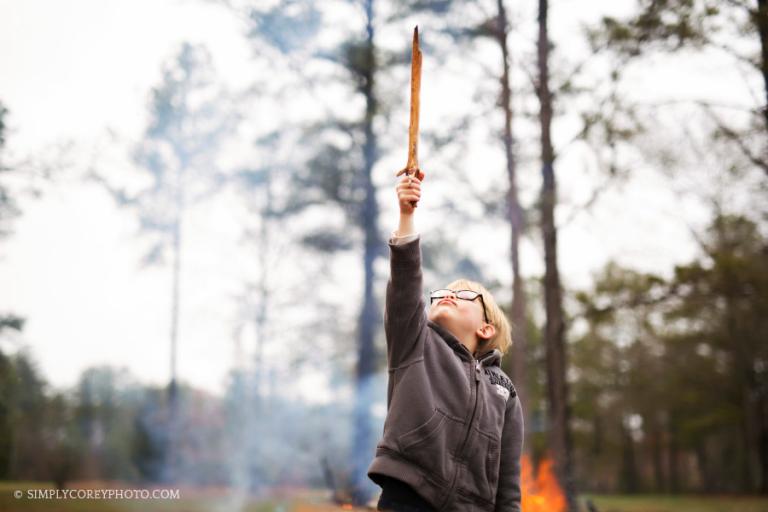 A photo-a-day project can be so many things for different people. I chose to make my 365 project more documentary, and I loved that it ended up being about the stories just as much as the photos. Sometimes I wished I had the time to be more creative with my shots – to plan outfits, outings, lighting, and more …. but then I remembered the "why".
I started my 365 because I wanted to capture more of my memories and I was able to accomplish that. In all honesty, some of my photos make me cringe. I feel I could've put more thought into a particular photo, the light is bad, or some other nitpick thing. But who cares? Those are my ACTUAL memories. Stories of my life. I'm not living my life to impress others or "keep up with the Joneses" (aka other photographers). I'm enjoying the life I have with the people I love and documenting it along the way. ❤
And let me just say that not every day was sunshine and rainbows. My intention was definitely not to display a "highlight reel" or portray my life as perfect. This photo a day project quickly became a way to help me count my blessings. It ended up being very therapeutic for me. I had to find and SEE something good in each day, even on the hard days. I think that lesson alone is worth the whole project.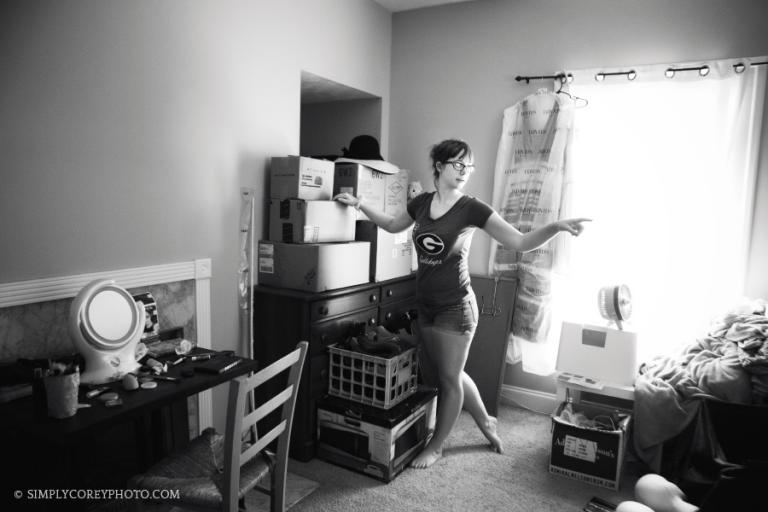 Looking at the completed project, I am so happy I did it. Seeing all of the little memories of our day to day life in these photos makes me well up with happy tears. It's funny how the days that left me wondering what the heck I was going to photograph unexpectedly became some of the most meaningful ones to me.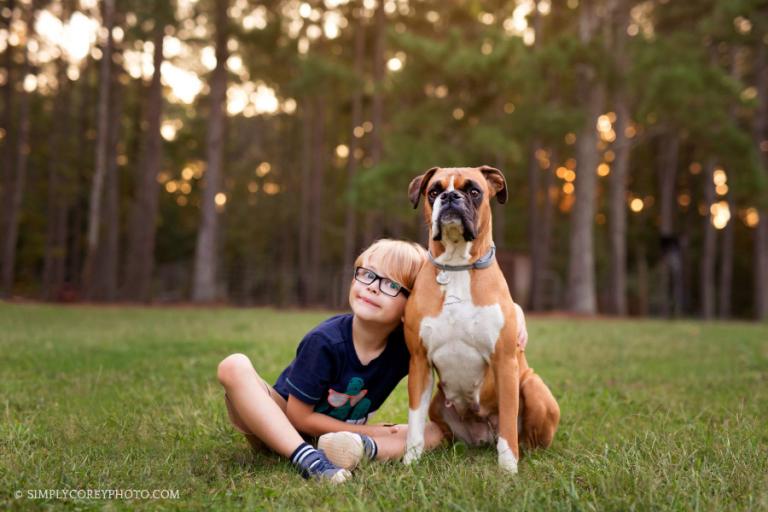 Some things that helped me (besides all of the encouragement):
• I numbered my photos that I posted on Facebook and Instagram. This seems like a small detail but it helped me stay on track and was so encouraging as the numbers grew. And I only messed up one day's number … thank you for not saying anything. Ha!
• Not limiting myself. I didn't follow a specific prompt or theme for each day and just let the days happen. I also tried not to get stressed when things didn't go as planned. I usually found myself pleasantly surprised when I thought I had nothing special for the day.
• I kept my camera with me around the house, when I ran errands, and especially if I knew we were going somewhere special. Sometimes I felt awkward taking photos in public places, but you get used to it over time.
• I made it a point to edit each day's photo the same day when possible. I knew if I put it off it would cause me to get behind. Sometimes I found myself editing and posting close to midnight when I would have rather been in bed, but it was worth it.
• It was common for me to take multiple photos throughout the day. I always shared the one that was unique to the day – something I couldn't recreate another day. Sometimes I couldn't help but show more than one though. Either the story was better with a series of photos or the day had more than one thing that I wanted to document.
• Keeping all of my 365 photos in separate files on my computer and hard drives was helpful too. Don't forget to back them up!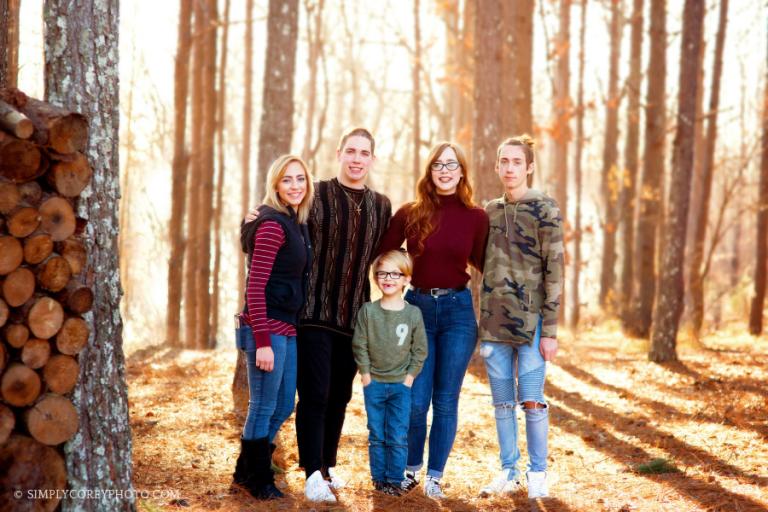 So, what am I going to do with all of the photos I've taken? The first thing I knew I was going to do was PRINT my photos! I plan on creating an album of all 365 days with My Social Book so I can have my photos, my captions, and even my friends' Facebook comments. If you use my link, you can get a savings on your own book!
The next thing I wanted was a slideshow featuring all 365+ photos for my family to enjoy. This project is done and resulted in a pretty lengthy video at just over 7 minutes. It's worth the watch though, especially if you've been following along this past year. Be sure to watch it in HD/fullscreen for best viewing – and enjoy! ❤
Thank you again to everyone who supported me along the way with encouragement and kind words. I hope you all have a wonderful and blessed 2018! Happy New Year!
. . .
More About Atlanta Lifestyle Photographer, Simply Corey Photography:
Simply Corey Photography is located in west Georgia, near Carrollton, Douglasville, and Newnan. I started my business in late 2004 and have photographed many babies, children, high school seniors, families, and more throughout the metro Atlanta since then.
Portrait sessions with Simply Corey Photography may be held at my private location or at the location of your choice within the Atlanta area, Sunday through Friday. Detailed pricing and my availability may be requested by emailing me through the contact page. Be sure to subscribe to the Simply Corey Photography email newsletter to receive the first announcements for mini session events and exclusive photography specials.
You are also welcome to connect with Simply Corey Photography on Facebook and Instagram! Recent photography sessions, past work, and even a little bit of my everyday are shared often.