My first session with this little cutie was for her three month milestone session – and I have to say the boho set we did for part of her session is still one of my favorites!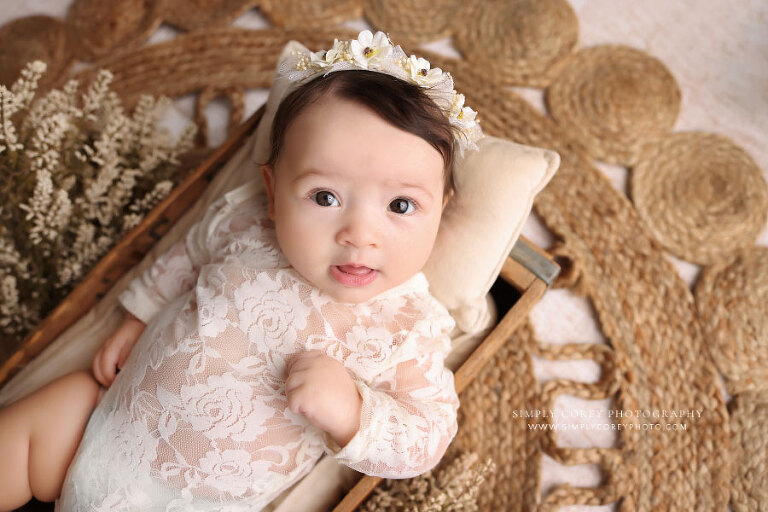 Fast forward a few months – and I had the pleasure of photographing her again for her six month milestone! I had so much fun photographing her big, gummy smiles! ♡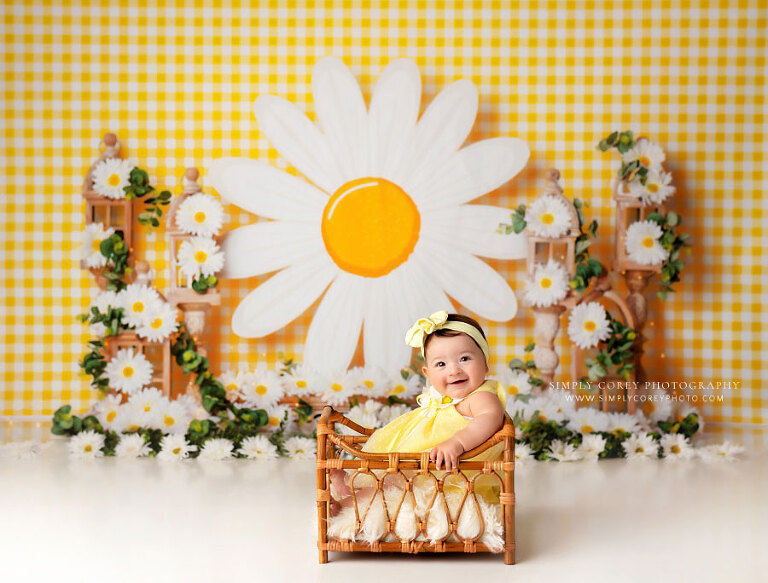 When her mom shared an outfit she had in mind, I knew this daisy set would be perfect!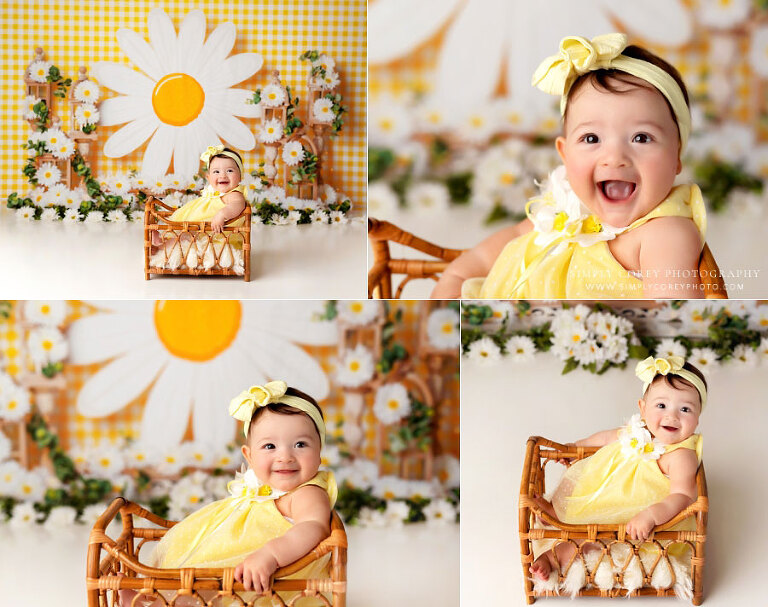 Baby girl wasn't sitting up on her own yet, but we made do with a few different props. Starting with this little rattan bed …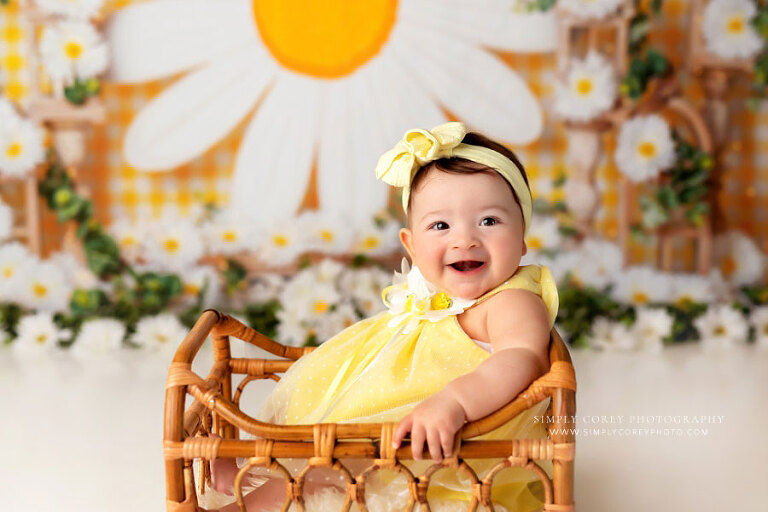 And then this adorable rattan chair. I love how they matched the set!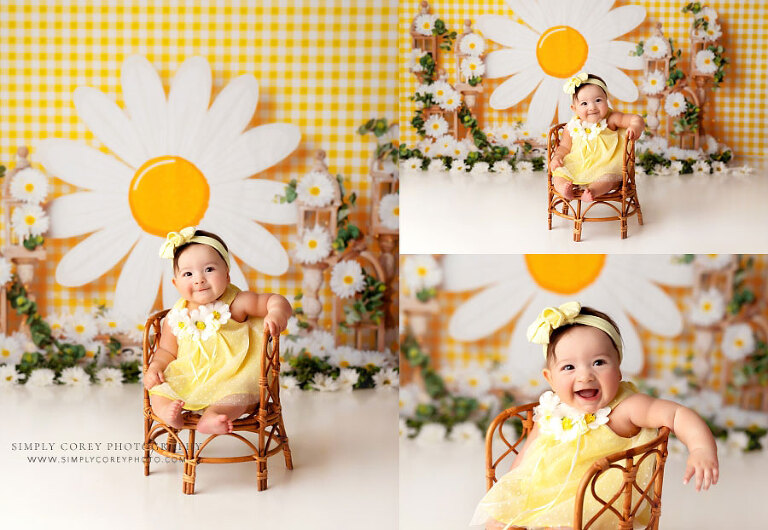 This smile! Such a happy girl! ♡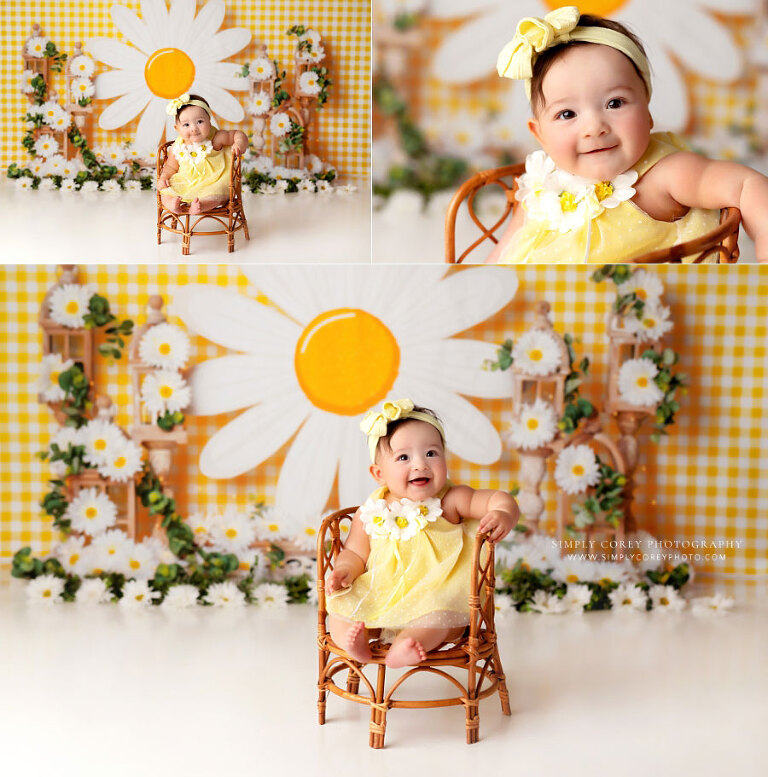 After the daisy set, we did a few photos on a floral backdrop. I love the spring feel of her whole session!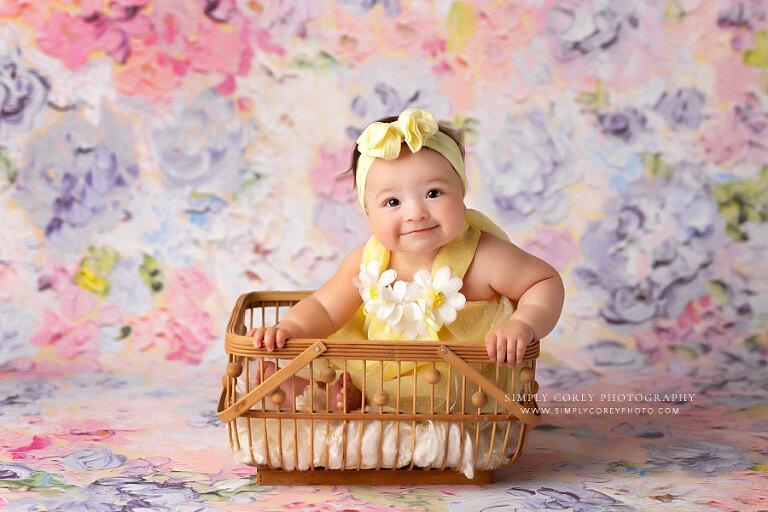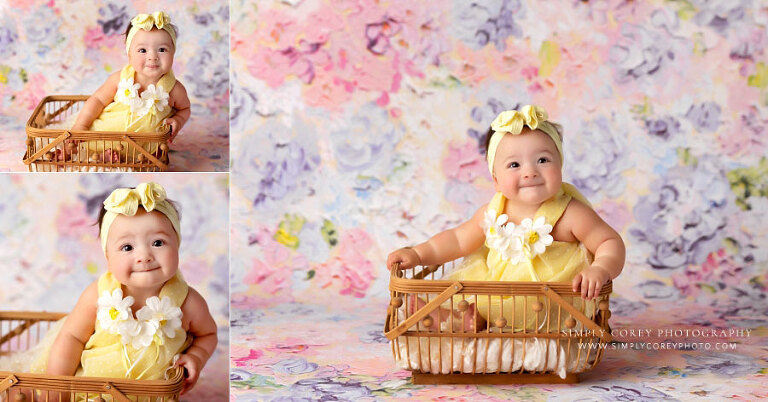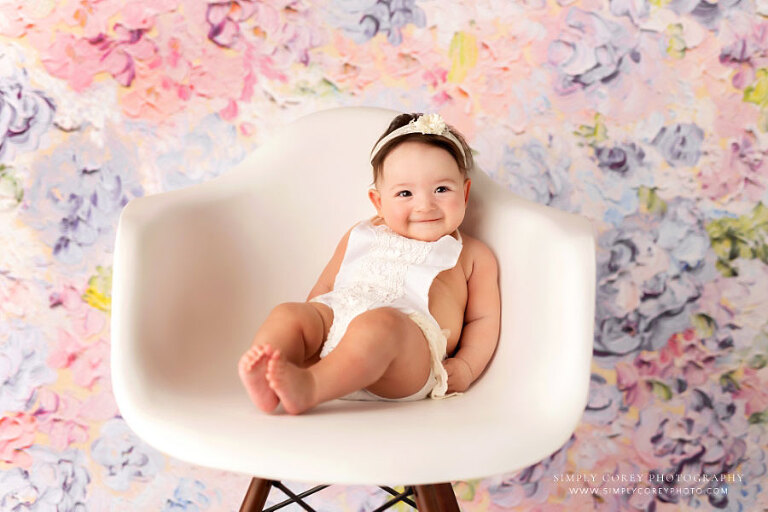 We had done some photos on a fabric backdrop when she was 3 months, so we tried again at 6 months. She was a tad more wiggly this time … and I expected to see her crawl right over the prop pillow! Ha!
Her sweet expressions and big smiles made me smile – while photographing …editing … and even while creating this blog post. I dare you not to smile after seeing these! ♡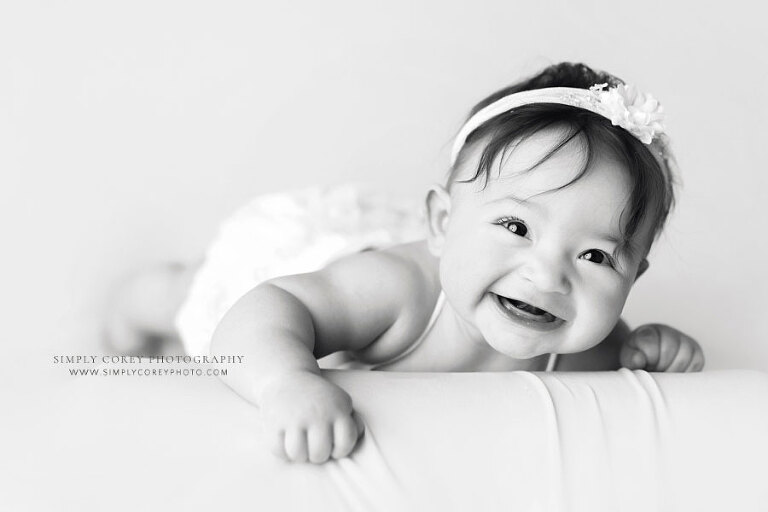 . . .
MORE ABOUT BREMEN BABY PHOTOGRAPHER, SIMPLY COREY PHOTOGRAPHY:
Simply Corey Photography is located west of Atlanta, near Villa Rica, Newnan, Douglasville, Bremen, and Carrollton, Georgia. I have been a professional photographer since 2004, and have had the privilege of photographing many newborns, babies, and cake smashes throughout the metro Atlanta area for more than eighteen years.
Babies change and grow so fast during their first year, and I would love to capture some memories and milestones for you! You can request my pricing and availability for cake smashes, baby milestone sessions, and family portraits by using the form on my contact page.
Custom themed baby milestone sessions and cake smash sessions are held exclusively at the studio. Family portrait sessions with your baby are available in the studio, at my private outdoor location, or on-location.
Members of my VIP Facebook Group and subscribers to my email newsletter receive the first announcements for exclusive photography specials, mini session announcements, and other news from time to time. Be sure to subscribe! You are also welcome to connect with Simply Corey Photography on my Facebook page and Instagram!