Cake smash sessions are typically done for babies turning one year old … and lately, for women turning 30 or 40! Ha! But I am now offering cake smash sessions for toddlers turning two as a regular thing! This would be great for those babies that missed out on a cake smash for their first birthday or for those who want to do it again! This adorable little miss just turned two right before our session. ♥
We went with a rustic blueberry theme for her cake smash! Her mom's cousin made the amazing naked cake for the cake smash session, and I added some blueberries to the top when they got here. However, Nikki Mae, was not too thrilled about the blueberries. She loved the cake though … but dug in around the blueberries on top! Be sure to watch how long the blueberries stay put as the cake smash progresses! Ha!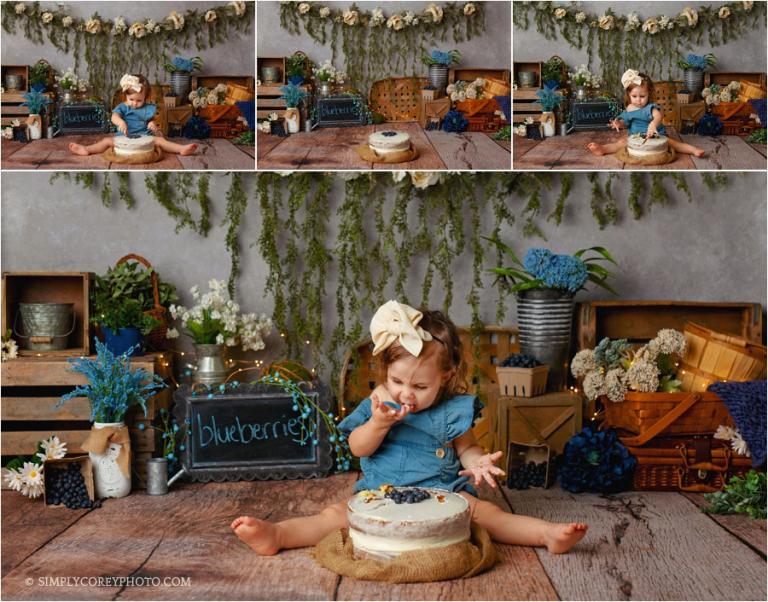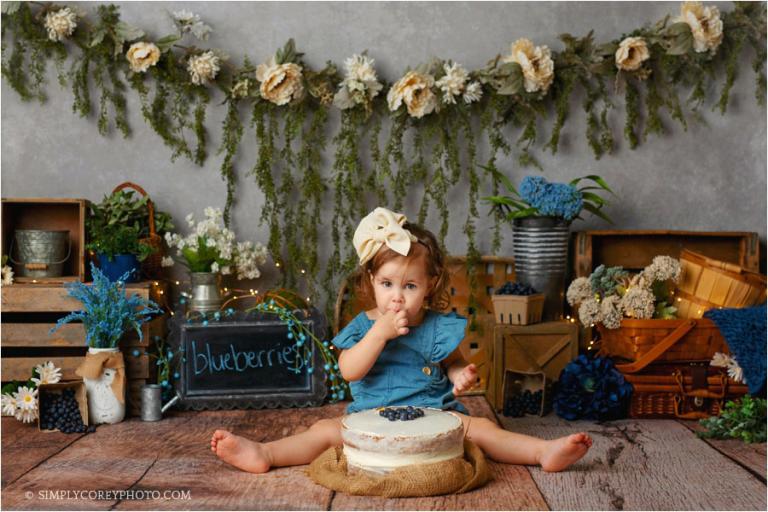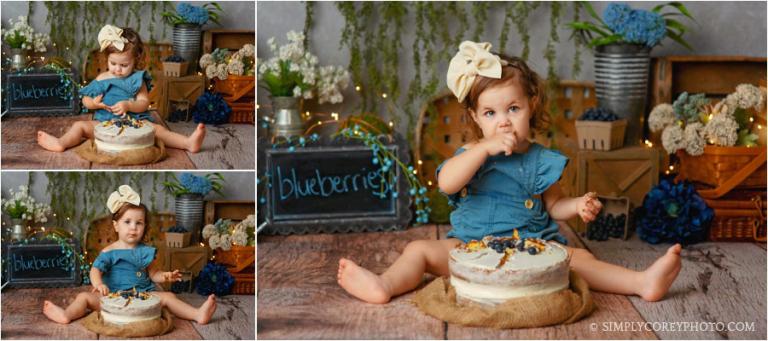 This little one was too busy eating her delicious cake to worry about smiling. She was probably wondering why I kept interrupting her! She was super cute even without the smiles.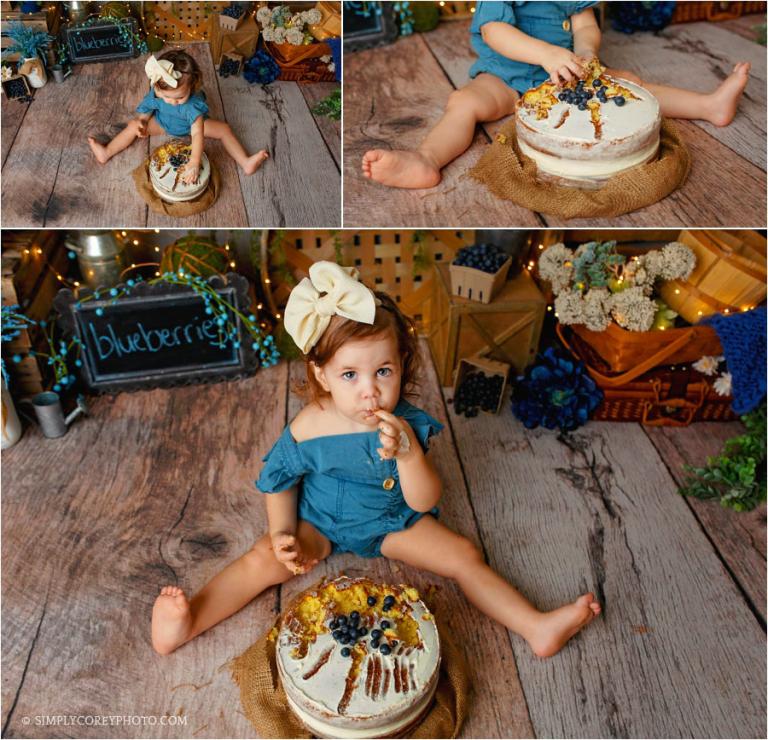 And check out those finger marks on the top of her cake from her scraping off the frosting!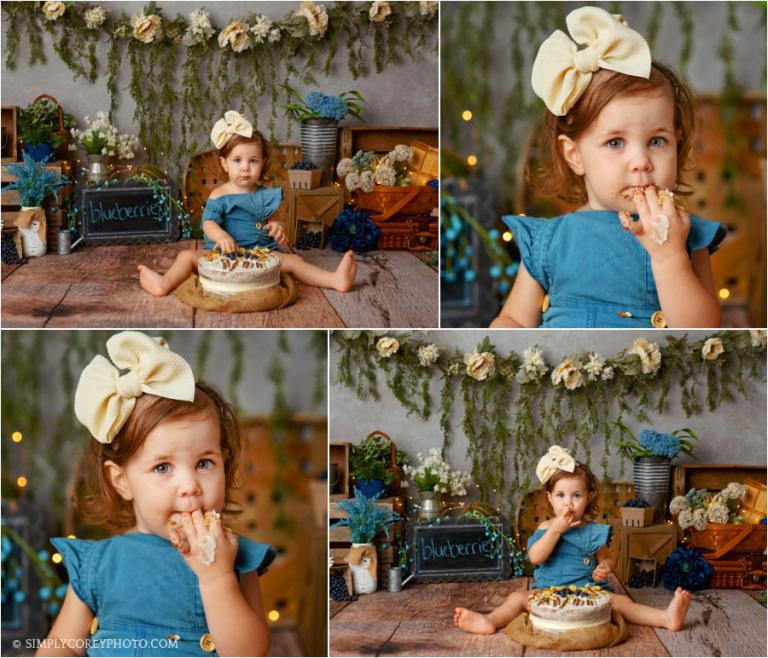 I just love that sweet face of hers! ♥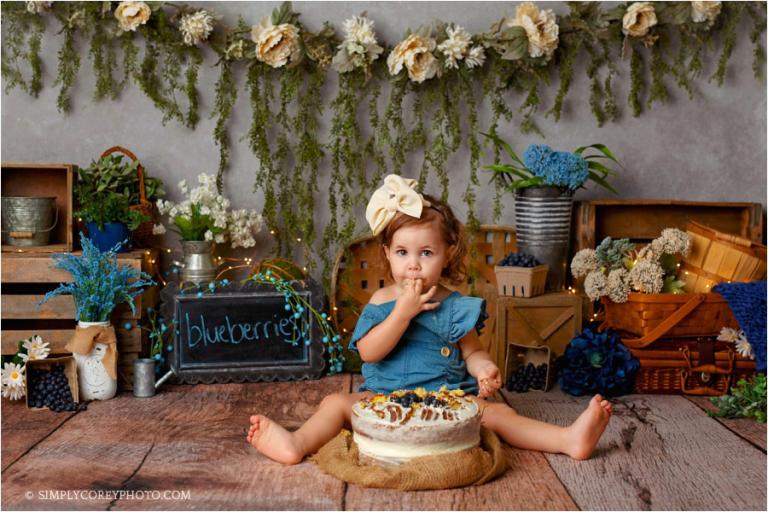 And her many expressions …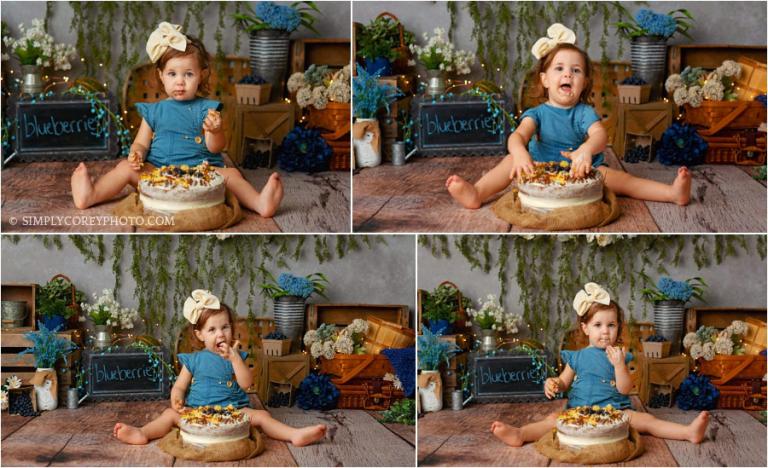 We did get a couple smiles toward the end. Maybe it was the sugar? Ha!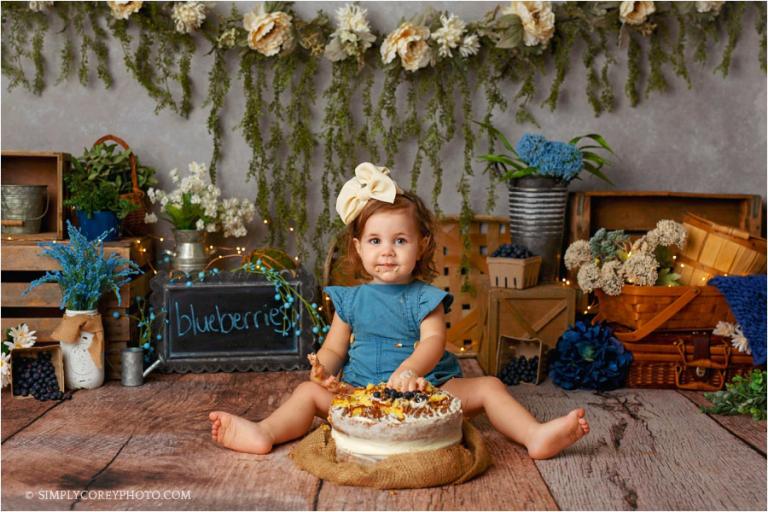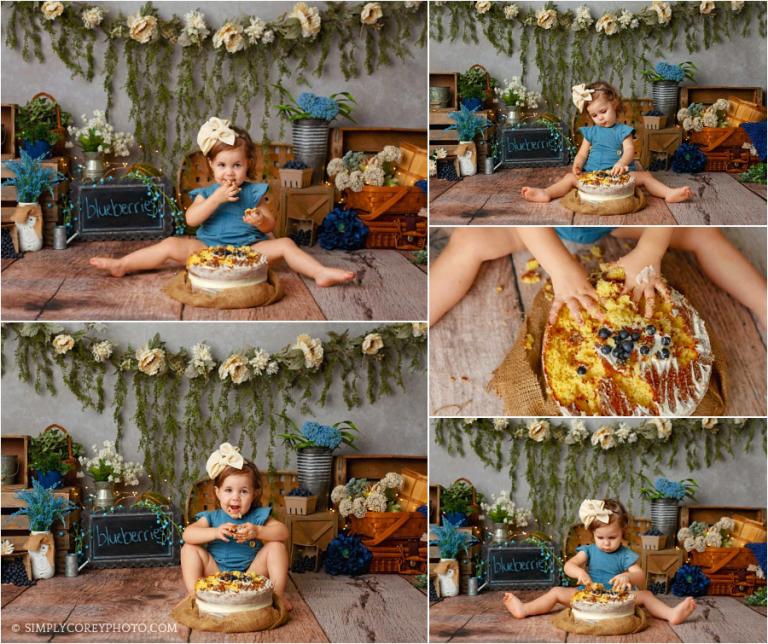 Nikki Mae definitely loved her cake (especially once she got rid of those pesky blueberries). It was demolished by the end of the session – and she even stuck her toes in!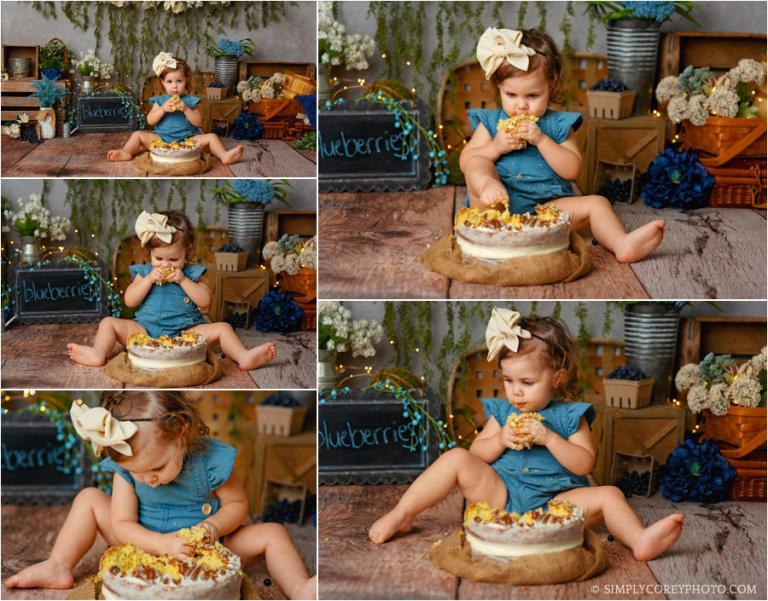 It was definitely a successful cake smash! ♥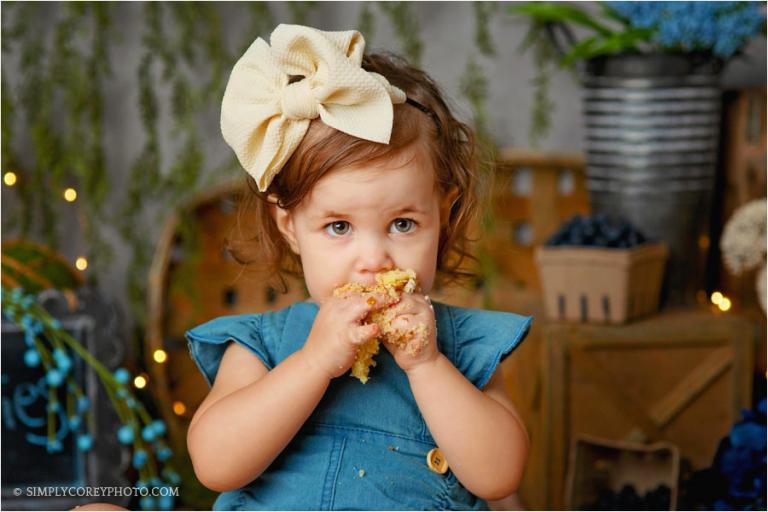 . . .
More About Carrollton Cake Smash Photographer, Simply Corey Photography:
Simply Corey Photography is located west of Atlanta, near Carrollton, Villa Rica, Newnan, Douglasville, and Bremen. I started my photography business at the end of 2004, and I have had the privilege of photographing many babies, children, and families throughout the Atlanta area since.
Cake smash sessions may be held inside or outside my studio. Please request detailed pricing and my availability by sending me an email!
Members of my VIP Facebook Group and subscribers to my email newsletter receive the first announcements for exclusive photography specials, mini session announcements, and other news from time to time. You are also welcome to connect with Simply Corey Photography on Facebook and Instagram!