This little guy rocked his cake smash session! His dad works for an airline, so Mom decided on an airplane theme! She brought the wooden airplane (handmade by Jack's grandfather!), the globe, and banner with his name on it and I provided the rest. I love when everything comes together so perfectly!
We started the session with Jackson in this adorable monogrammed jon jon …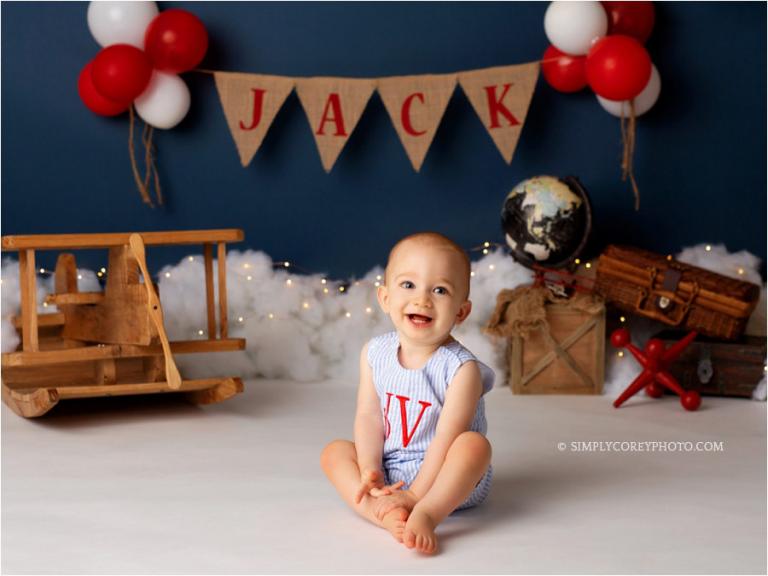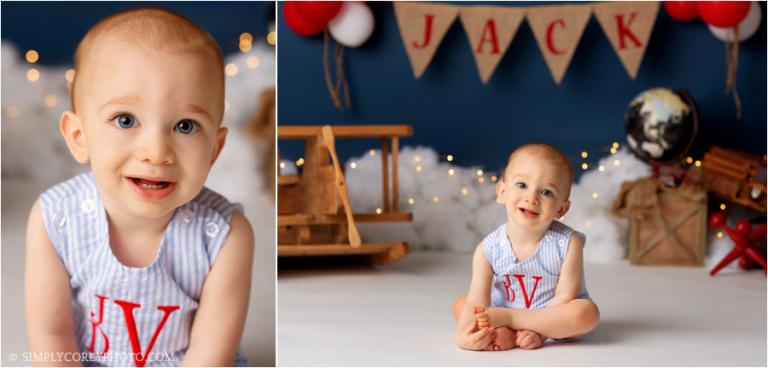 And then in just his tie – since Mom has similar photos of her older children like that! ♥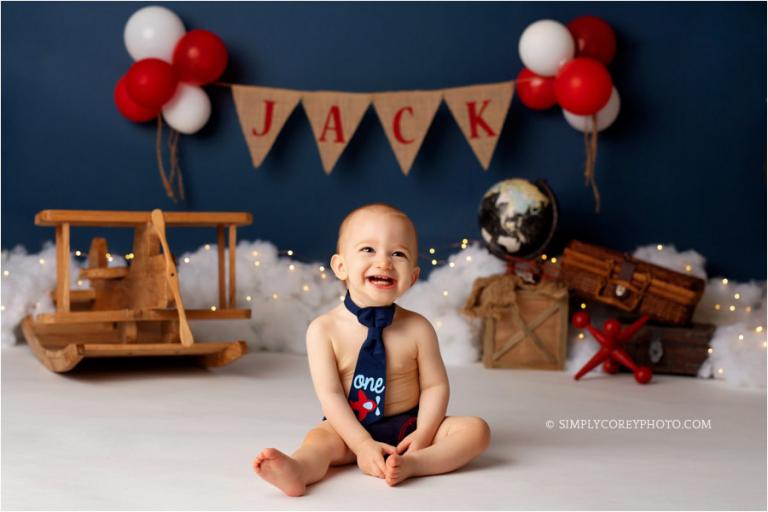 We also put him on the airplane right before we started the cake smash. Just look at that grin!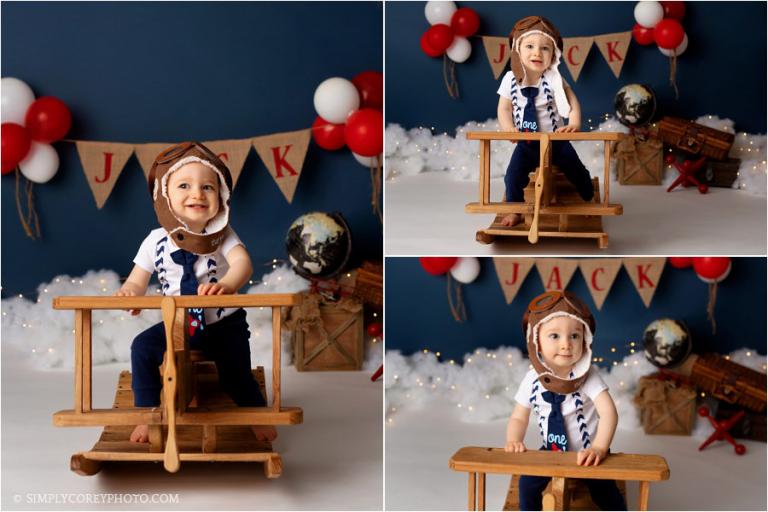 Then it was time for the cake! Jack started off with a little taste …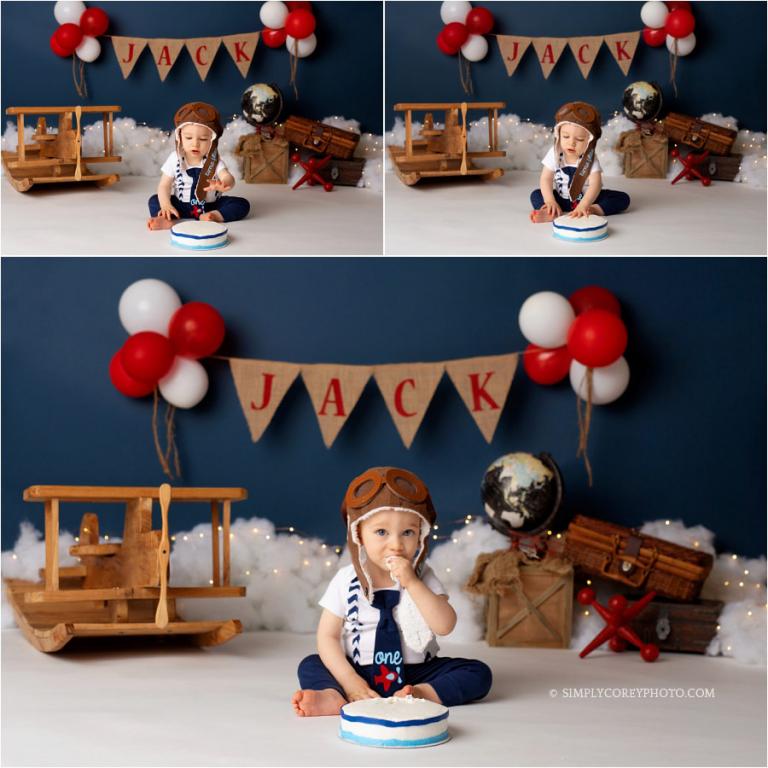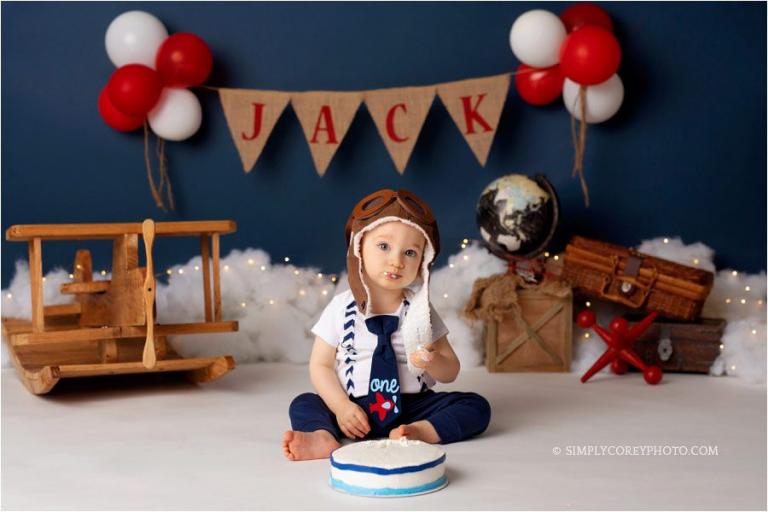 And he decided he liked it … a lot!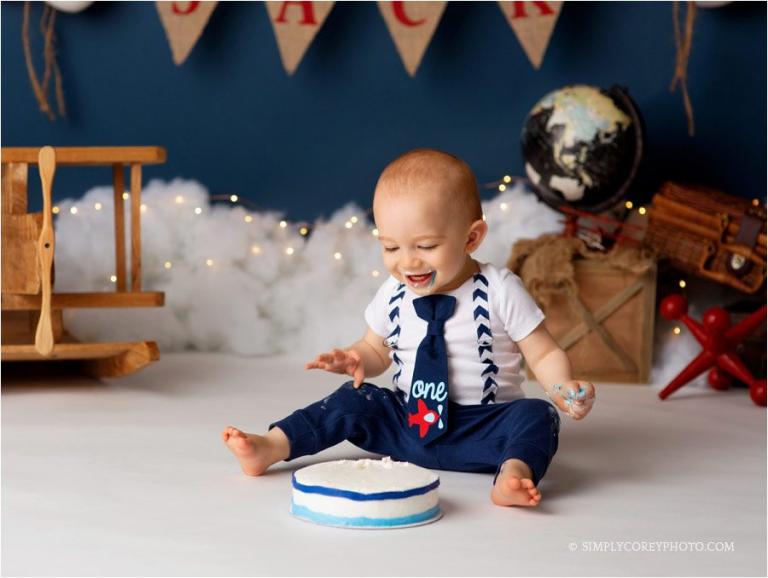 Just look at these smiles! ♥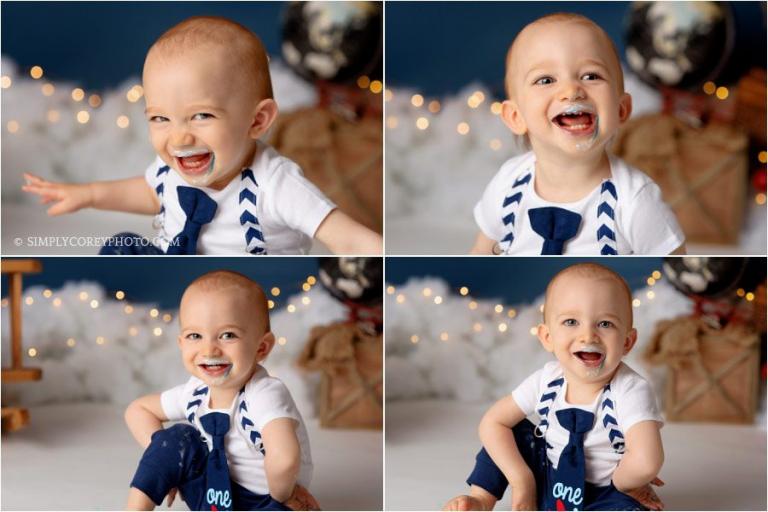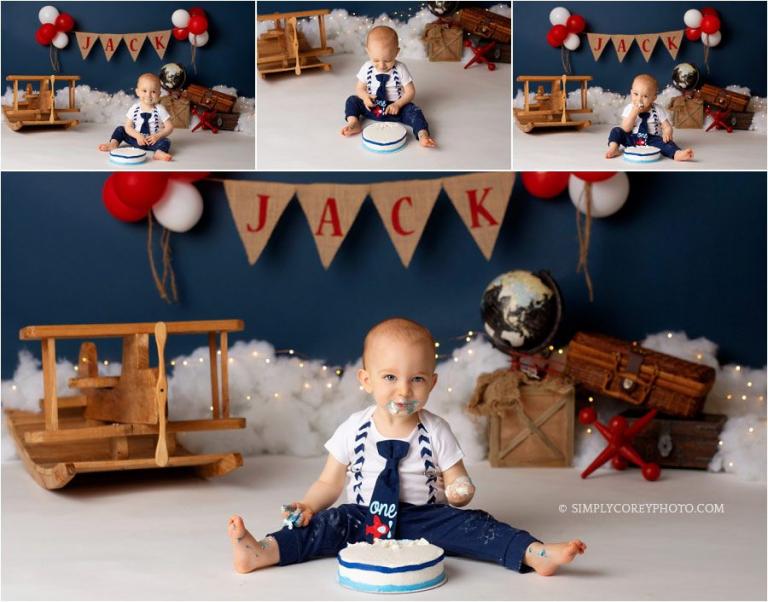 It didn't take him long to really dig in …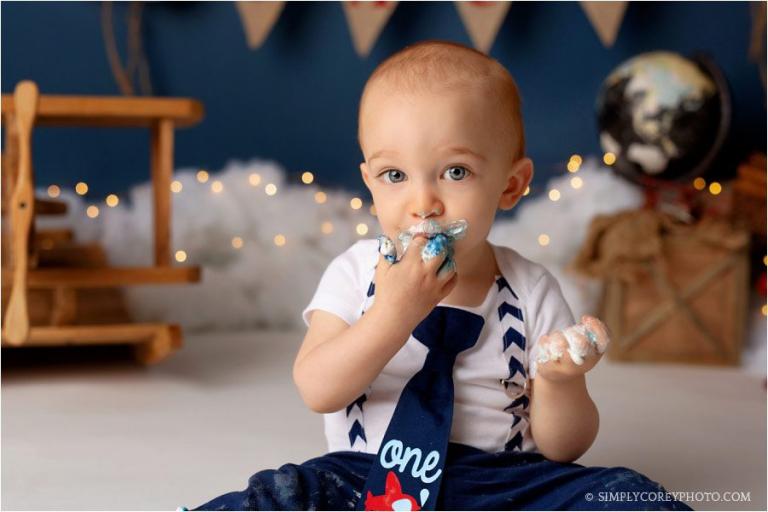 and have frosting on his face, in both hands, and on both feet! Ha!
I think Jack wins for the baby who was most into their cake at their cake smash!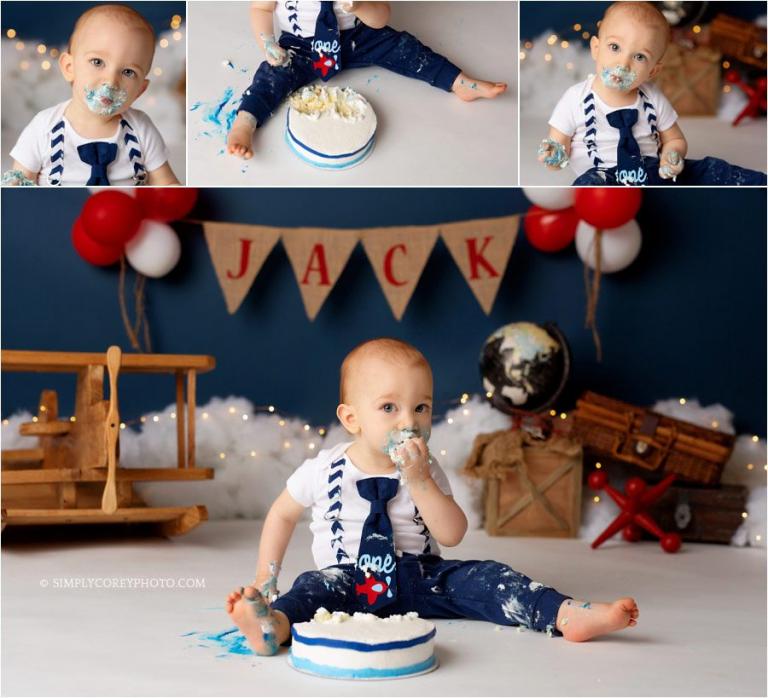 He took his session very seriously …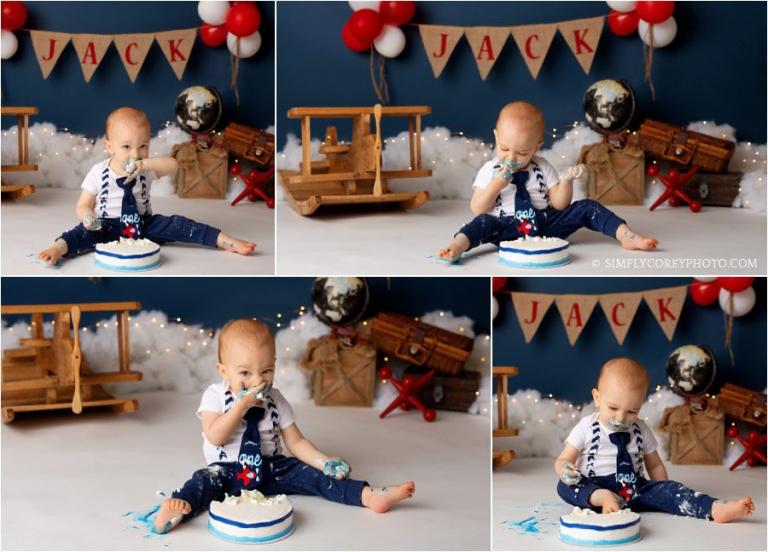 but still had plenty of smiles for us!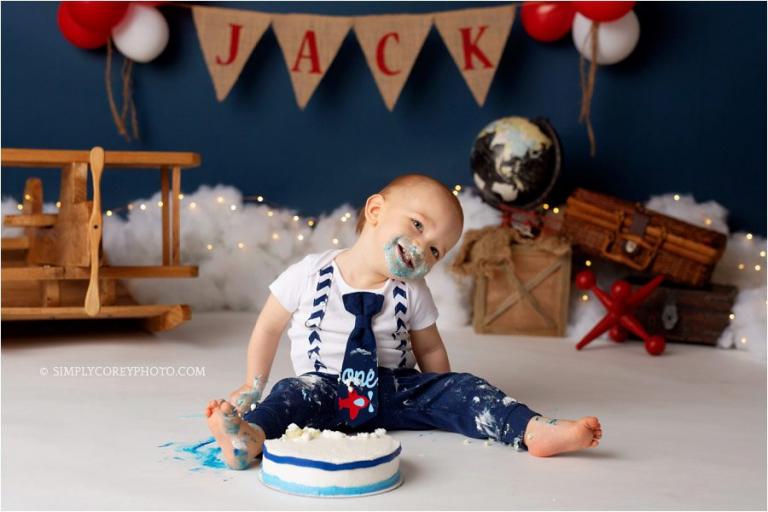 And when he was done, he made the perfect exit. Happy First Birthday, Jack! I am so glad I could celebrate with you! ♥
. . .
More About Atlanta Cake Smash Photographer, Simply Corey Photography:
Simply Corey Photography is located west of Atlanta, near Villa Rica, Carrollton, Douglasville, Newnan, and Bremen. I began my business at the end of 2004, and I have had the privilege of photographing many babies, children, and families throughout the Atlanta area since.
Cake smash sessions may be held inside or outside my studio. Please request detailed pricing and my availability by sending me an email!
Members of my VIP Facebook Group and subscribers to my email newsletter receive the first announcements for exclusive photography specials, mini session announcements, and other news from time to time. You are also welcome to connect with Simply Corey Photography on Facebook and Instagram!