I have photographed this little beauty's newborn portraits, her 6 month portraits – and even her mama's maternity portraits while she was pregnant with her! ♥ Her one year session was held – a few months after her first birthday, which ended up being the perfect time for this fun summery beach theme! And check out the adorable Louis Vuitton bathing suit! This is just the beginning of her perfectly styled wardrobe …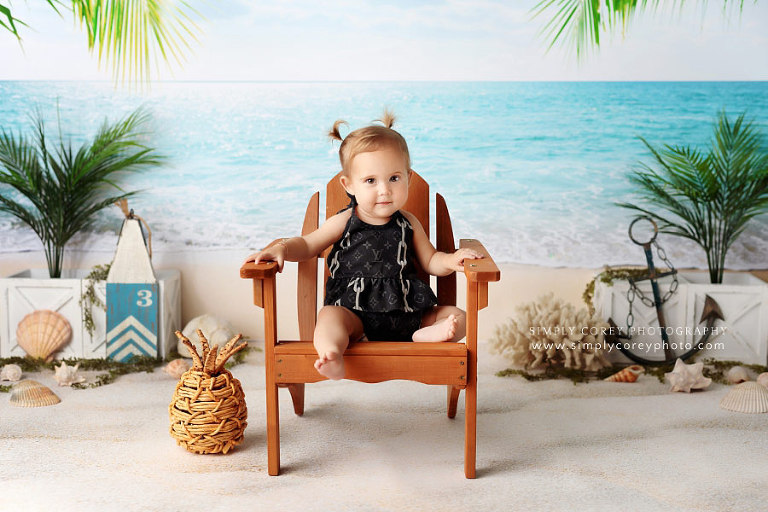 She had fun with the beach ball …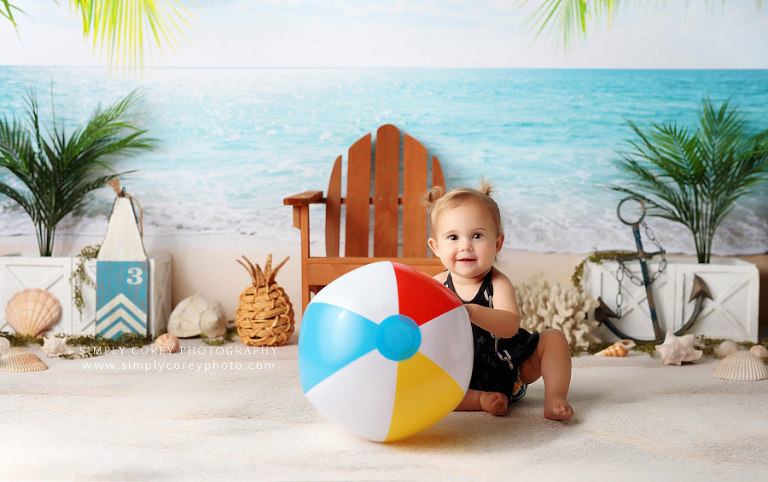 But not a fan of the flamingo float. Her expressions and her mom's hands to the rescue say it all. Ha!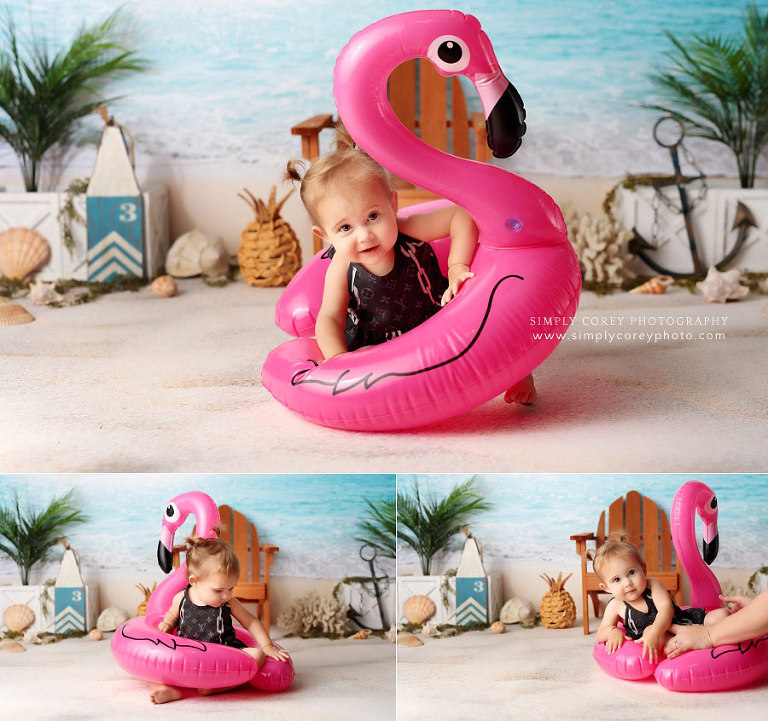 Miss Gia was all smiles after the rescue though!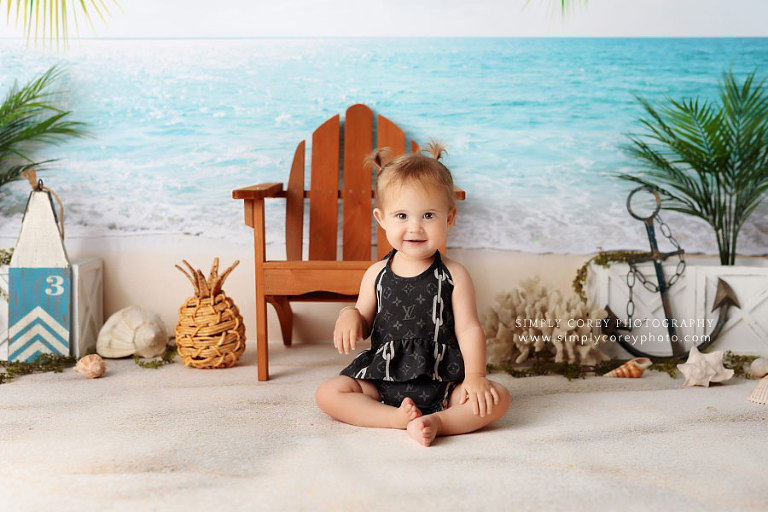 This little fashionista had the best little outfits – and poses! ♥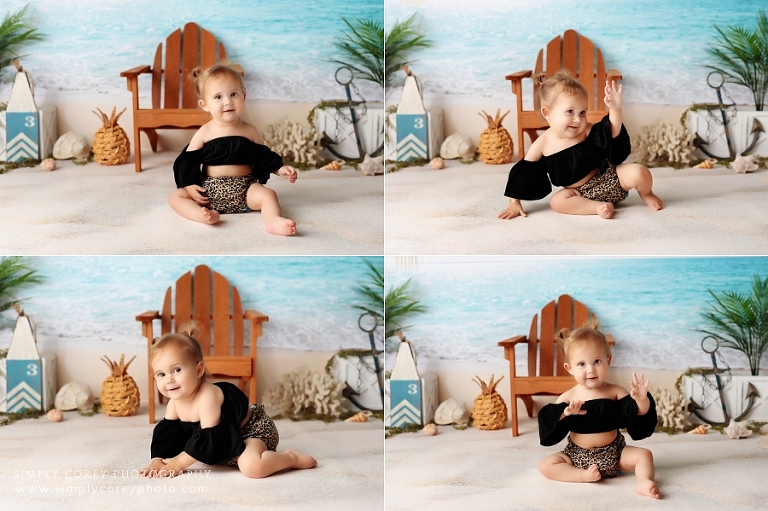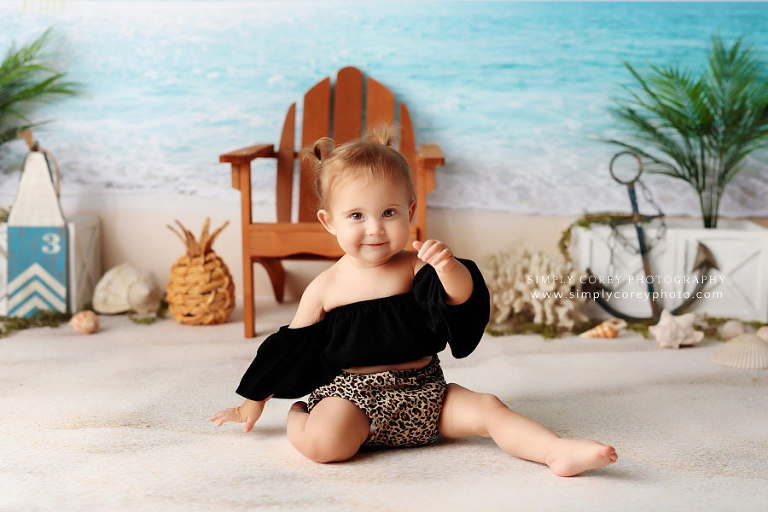 She thought it was hilarious to kick her leg up at us while standing next to the little Adirondack chair!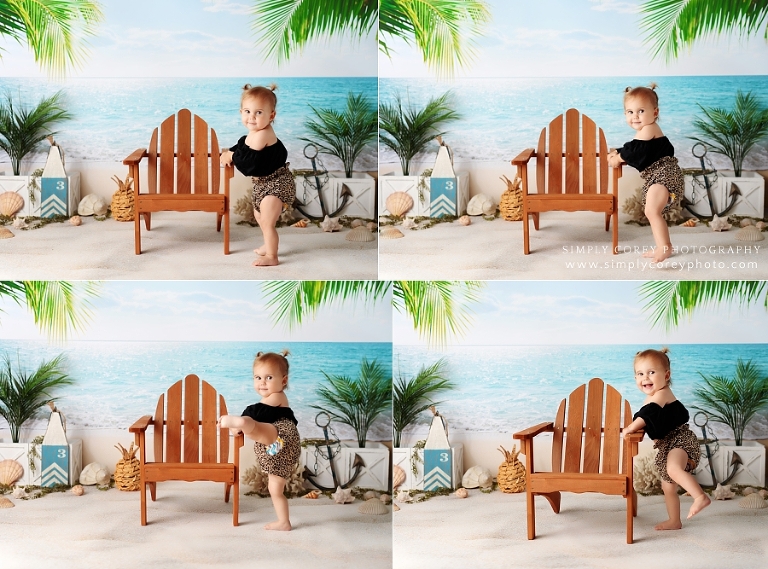 She also thought it was pretty funny to stick her tongue out at me … this wasn't the only time! Ha!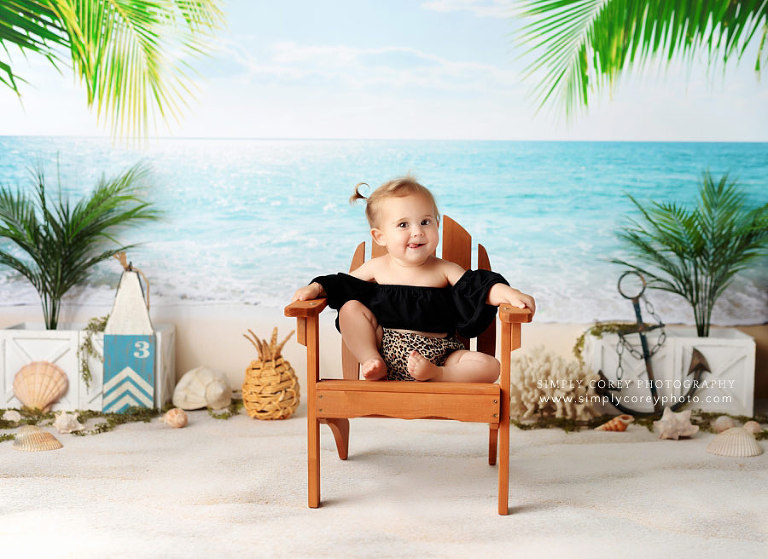 She looked so cute in this Dior cape/poncho set too!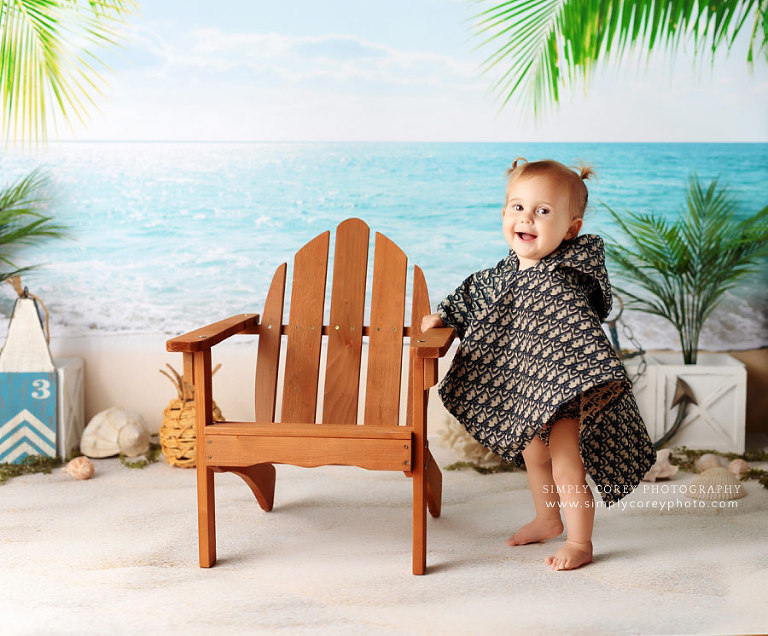 More amazing smiles – and poses!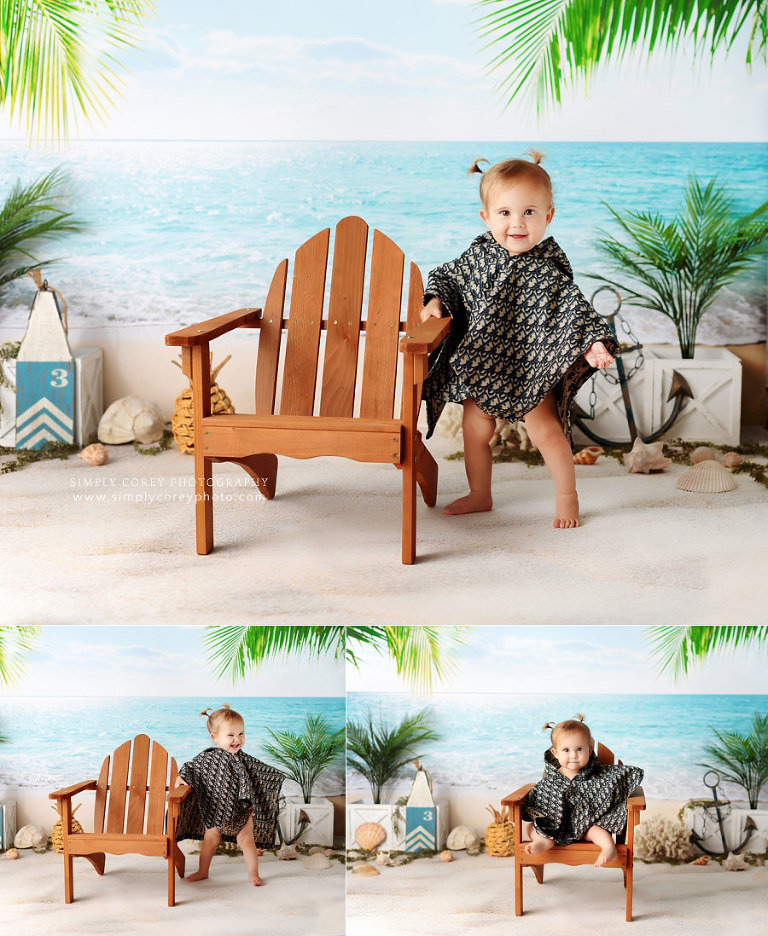 I don't think I've ever seen a toddler do so well with clothing changes, but this baby girl was here for it. She was having so much fun! ♥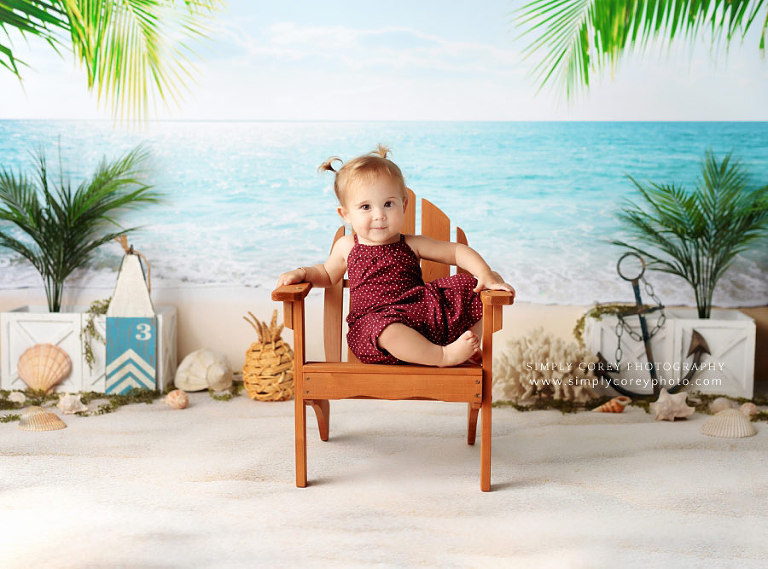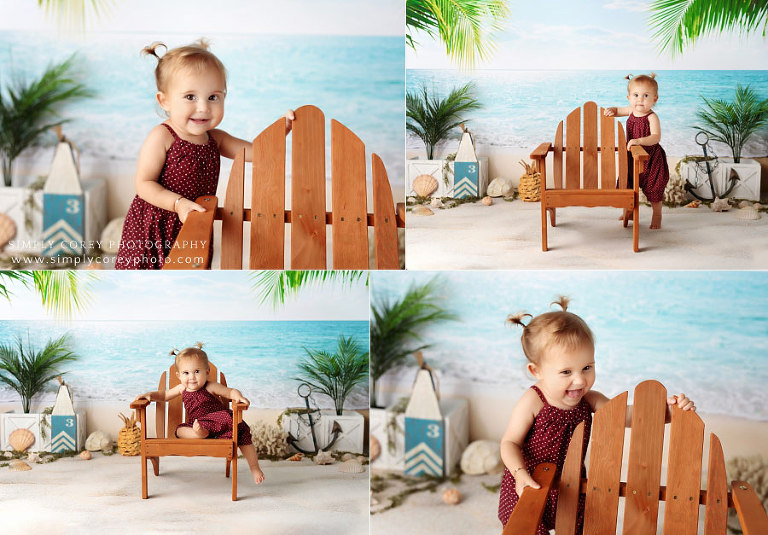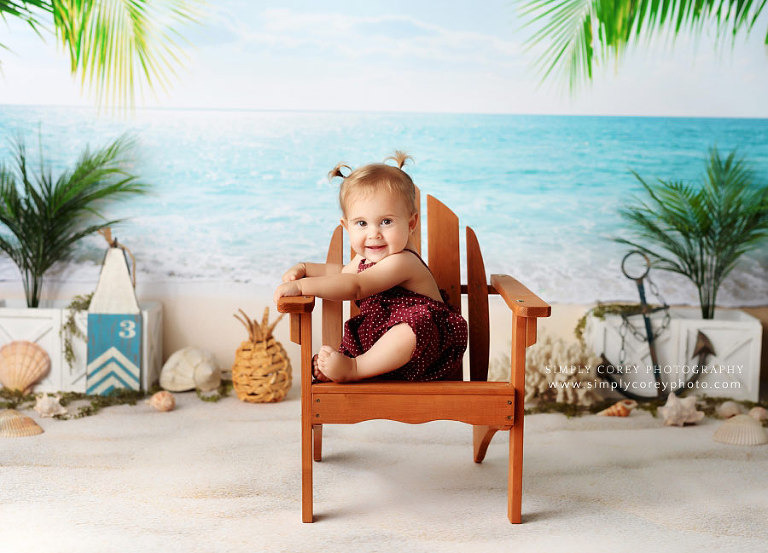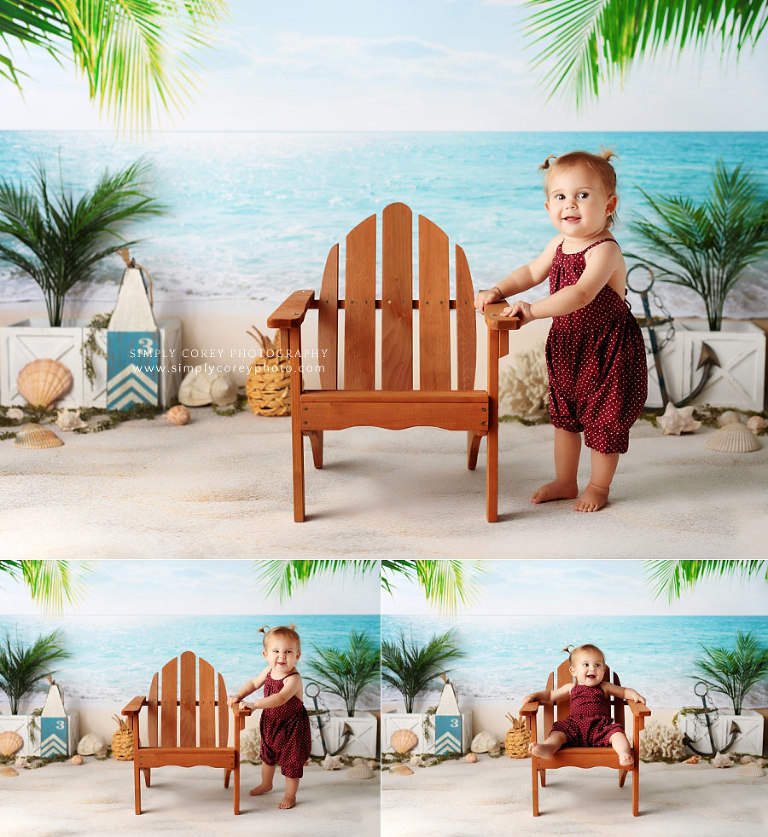 Miss Gia was full of smiles, laughter, and funny expressions … including sticking that tongue out! Ha!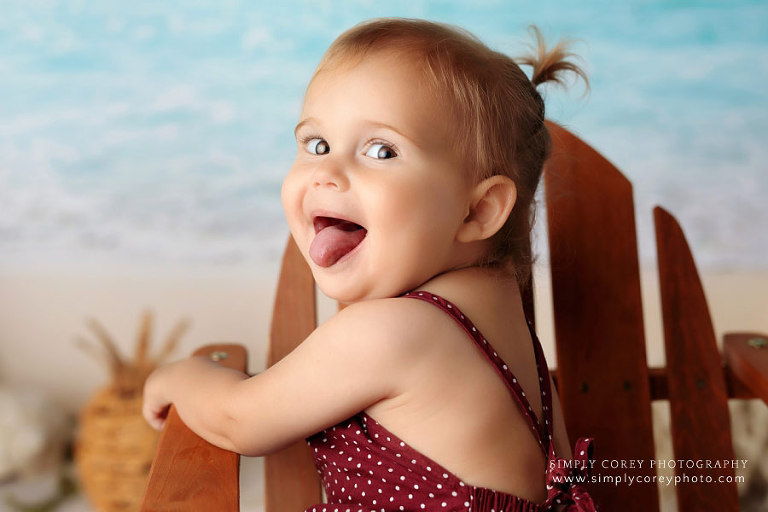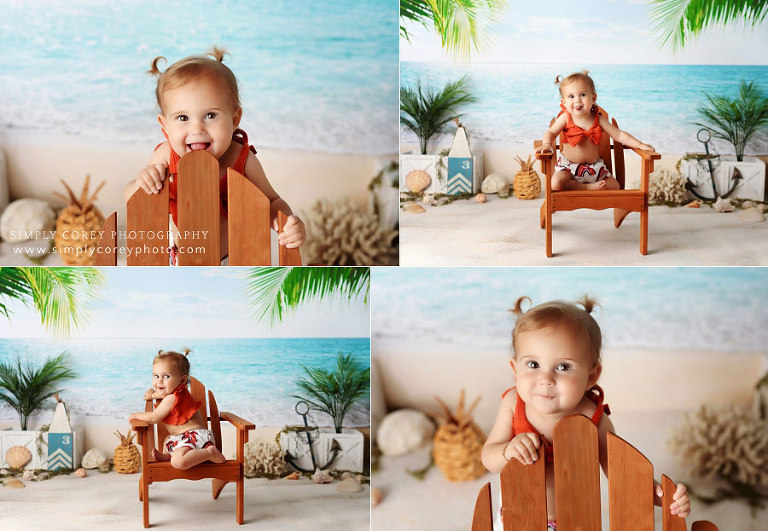 Last clothing change – an adorable 2-piece boho rainbow set …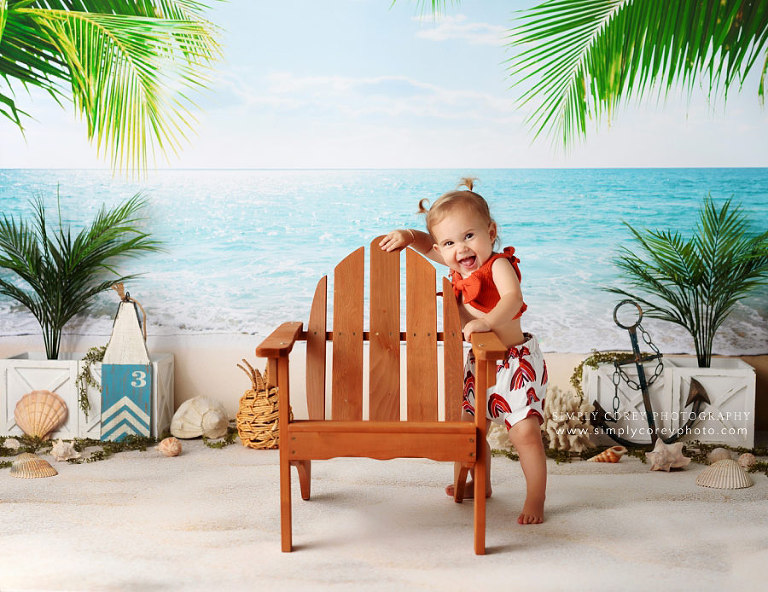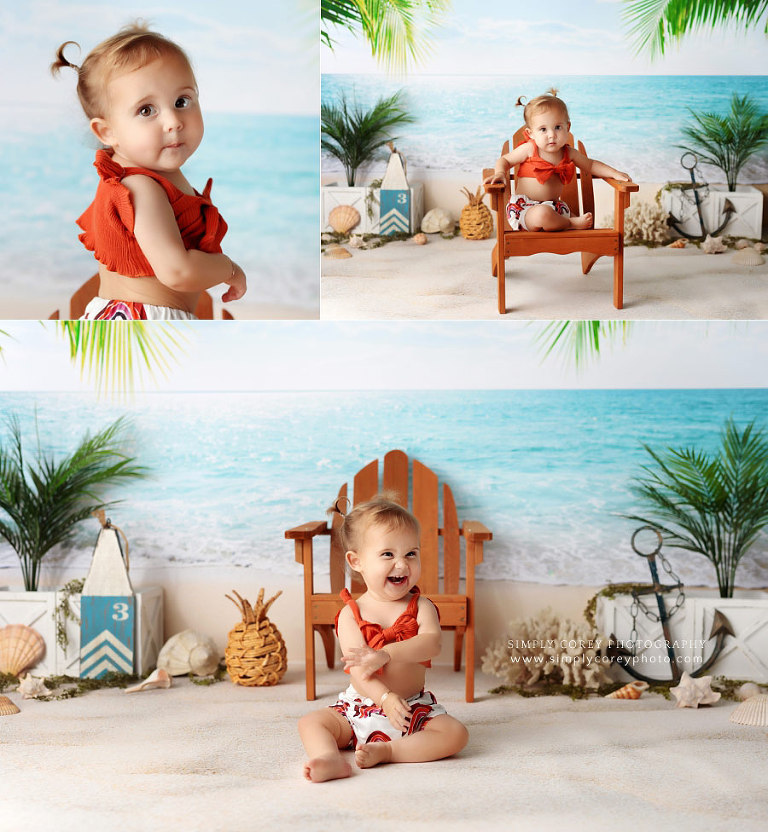 Her mama picked out the best outfits for her summer milestone session – and Miss Gia gave us some of the best smiles! The perfect session to wrap up a year's worth of portraits! ♥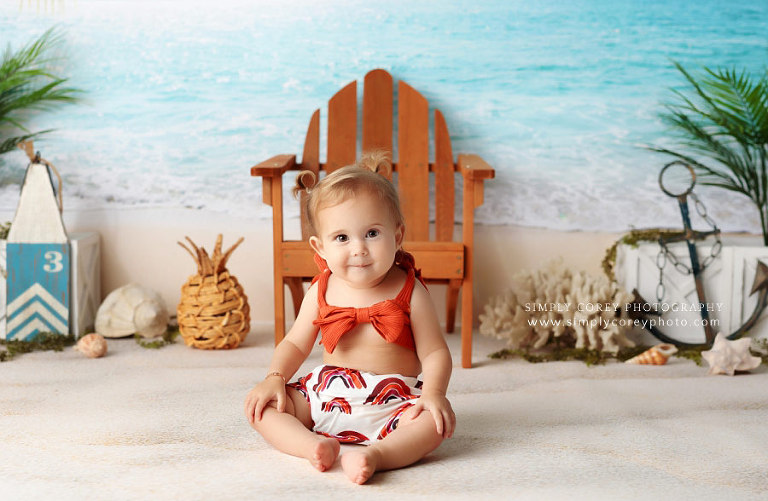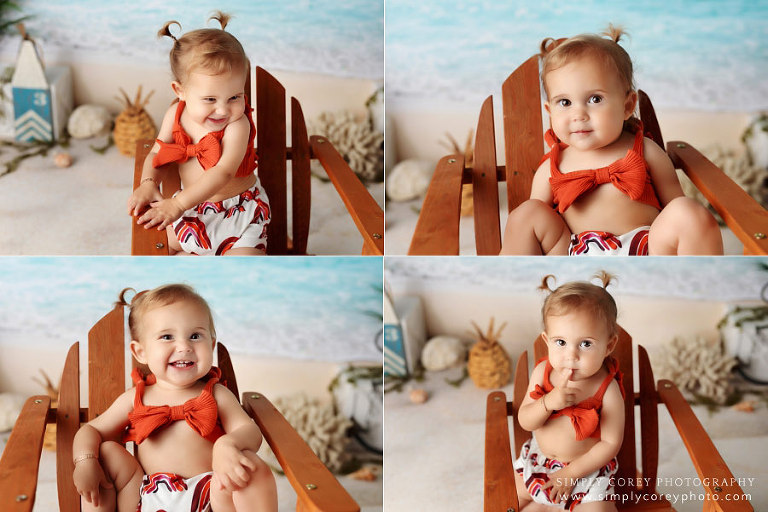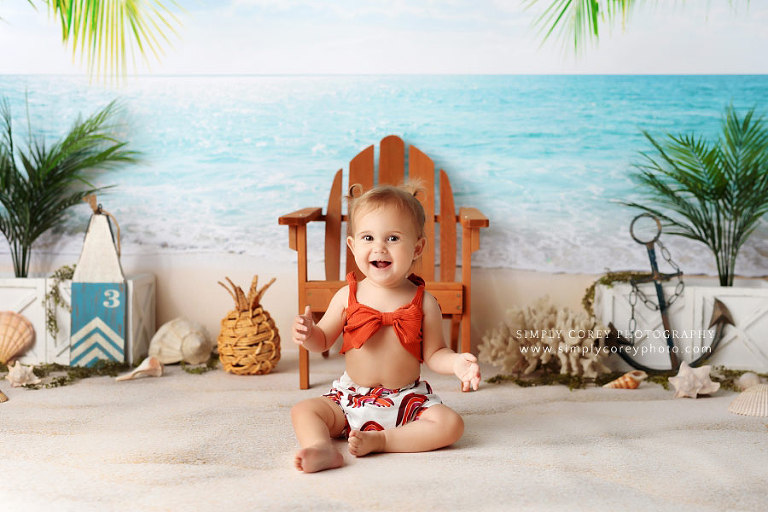 . . .
MORE ABOUT ATLANTA BABY PHOTOGRAPHER, SIMPLY COREY PHOTOGRAPHY:
Simply Corey Photography is located west of Atlanta, near Carrollton, Villa Rica, Douglasville, Newnan, and Dallas, Georgia. I have been a professional photographer since 2004, and have had the privilege of photographing many newborns, babies, and families throughout the metro Atlanta area for more than seventeen years.
Babies change and grow so fast during their first year, and I would love to capture some of these fleeting memories and milestones for you! You may request my pricing and availability for baby milestone sessions, cake smash sessions, and family portrait sessions by using the form on my contact page.
Custom themed baby milestone sessions and cake smash sessions are held exclusively at the studio. Family portrait sessions with your baby are available in the studio, at my private outdoor location, or on-location within the greater Atlanta area. Lifestyle sessions in your home or another metro Atlanta location are available too.
Members of my VIP Facebook Group and subscribers to my email newsletter receive the first announcements for exclusive photography specials, mini session announcements, and other news from time to time. Be sure to subscribe! You are also welcome to connect with Simply Corey Photography and view current work on my Facebook page and Instagram!