I shared a fall maternity session on the blog recently, and now I am sharing their beautiful baby girl's newborn session! They brought her to the studio for her photos when she was just 15 days new.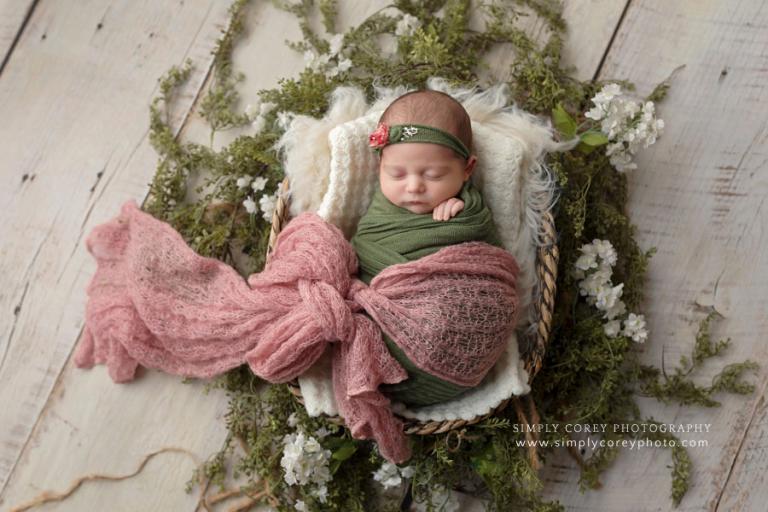 Miss Giavana ended up sleeping so well during her session that we were able to use several different sets. I love them all, but since I am a big fan of using greenery and flowers in my newborn sessions, I think this pink and green combination is my favorite. ♥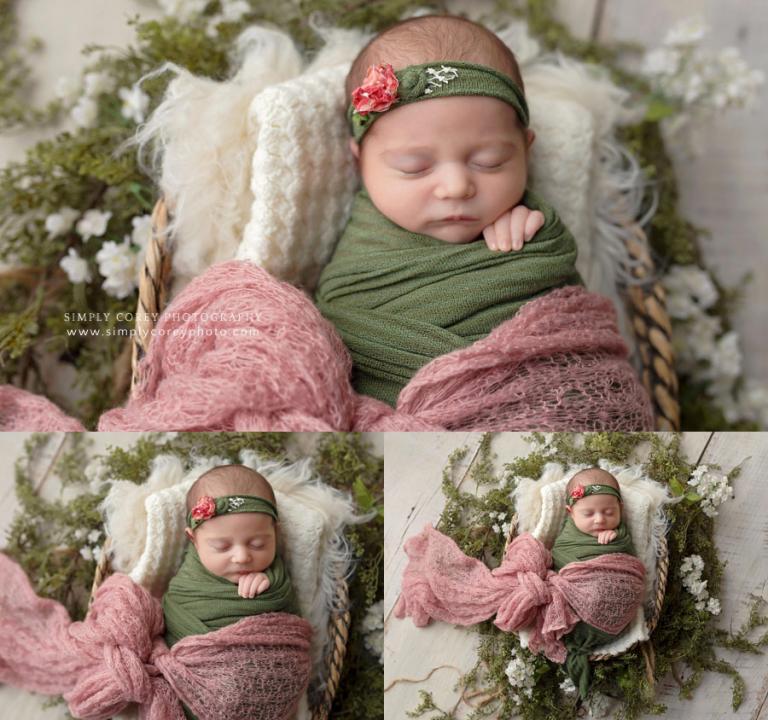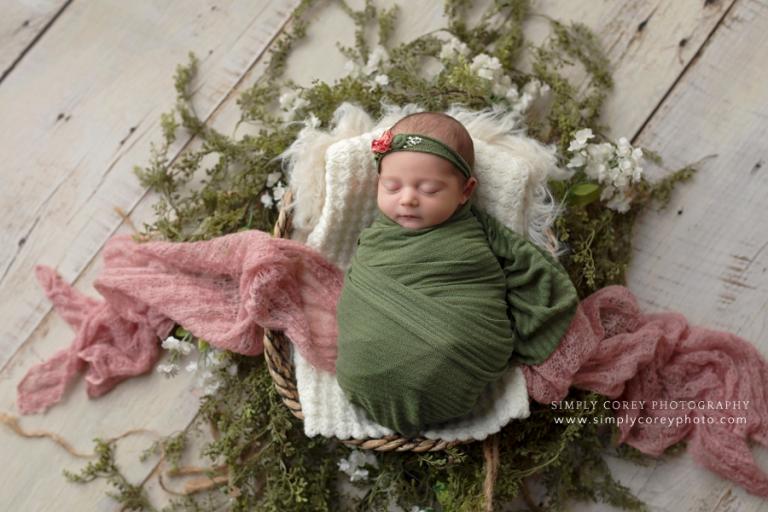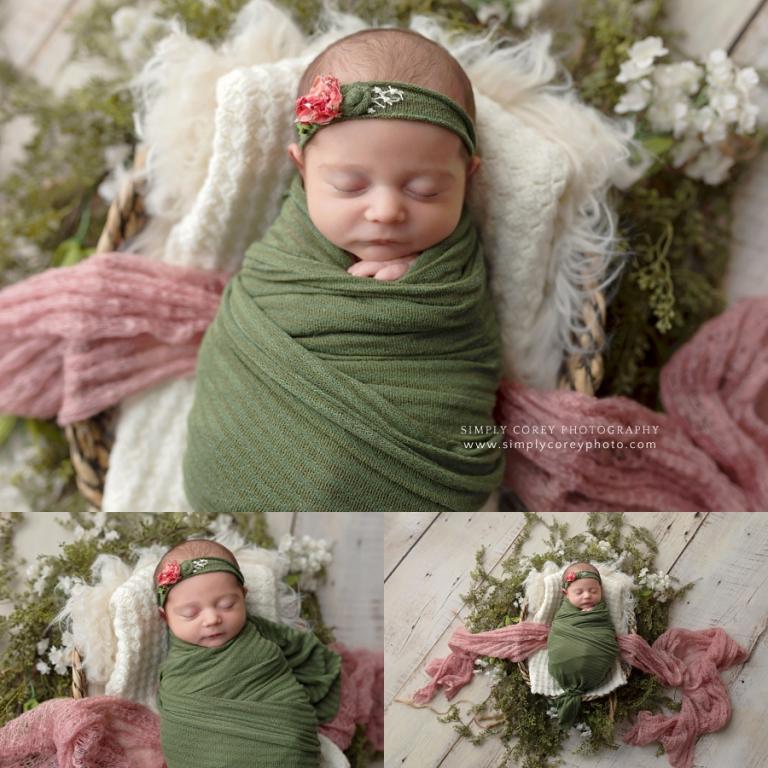 Another popular prop for my newborn sessions is this little bed, and the little quilts are a favorite of mine too! I love that I was able to continue the pink and green theme for Gia's photos with this little quilt set.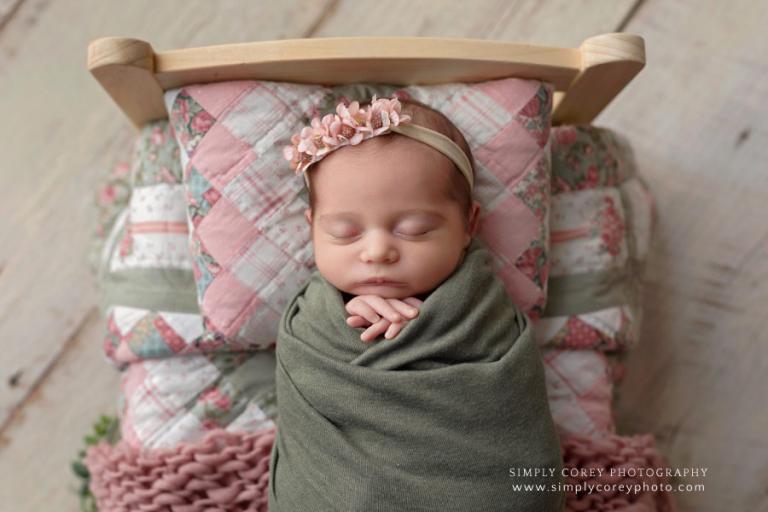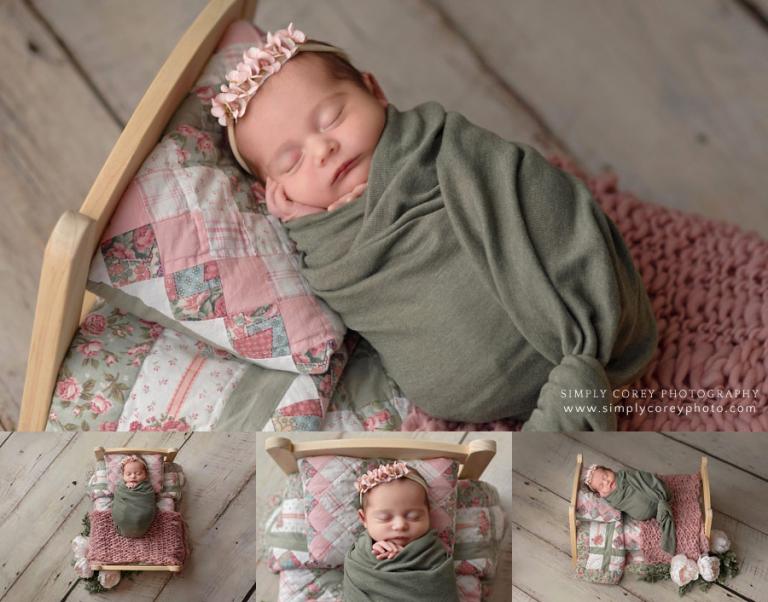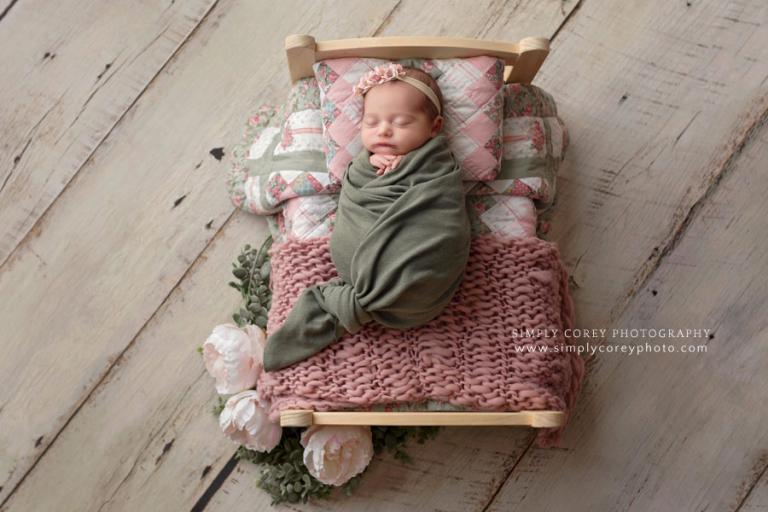 Then we changed it up a bit and put Miss Gia in grey. Since she was born just a few weeks before Valentine's Day, we used these little felt hearts in a few photos. ♥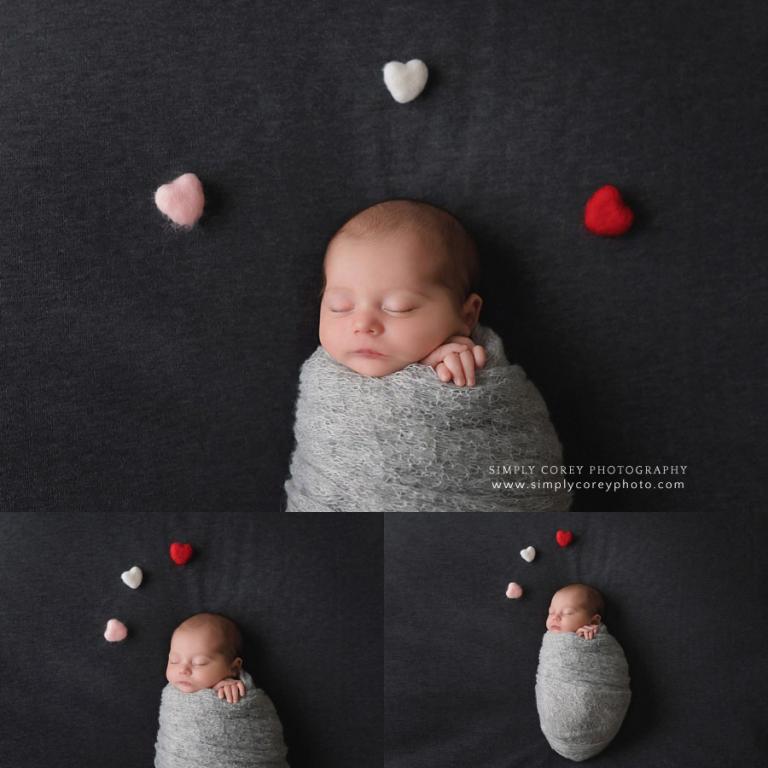 Her mom requested the classic "wedding rings on the toes" photo, but Miss Gia was getting wiggly. We had to improvise a little, but I love how it turned out. Who can resist teeny tiny baby toes?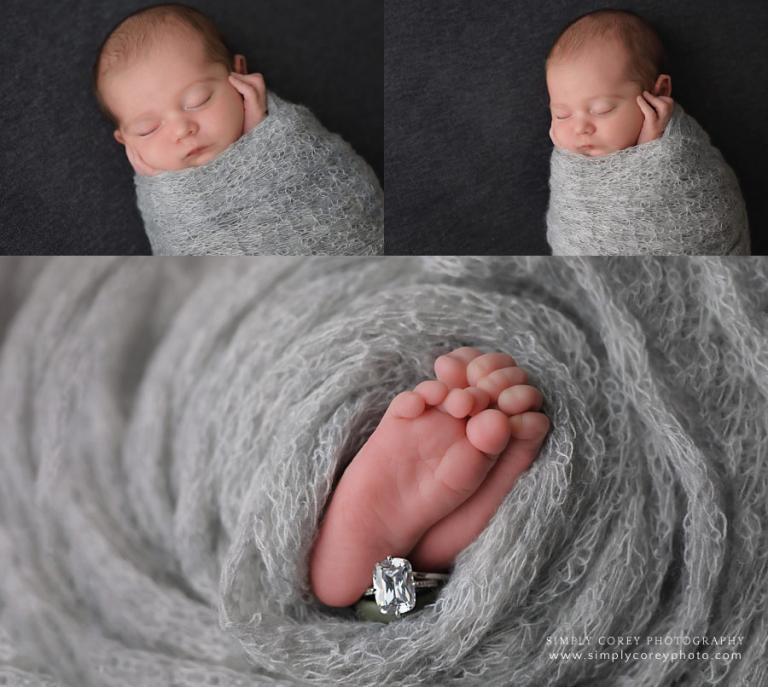 Princess Gia woke up for a few shots and I love that she smiled with her eyes open. So cute with the little gold and silver crown on!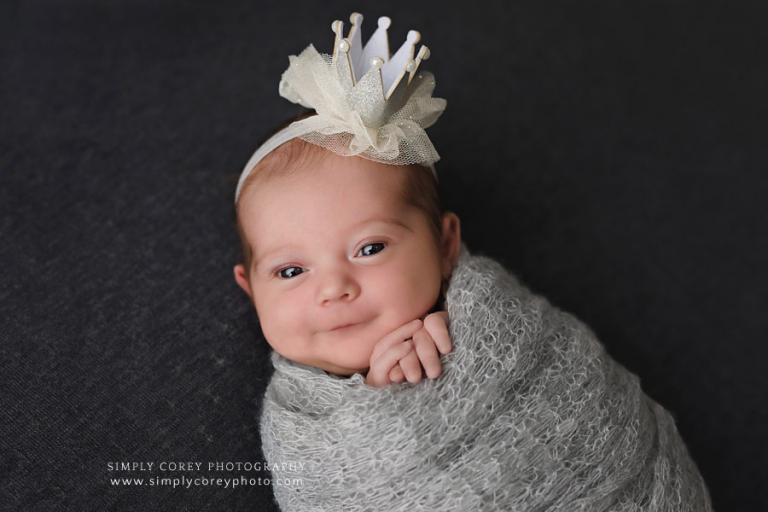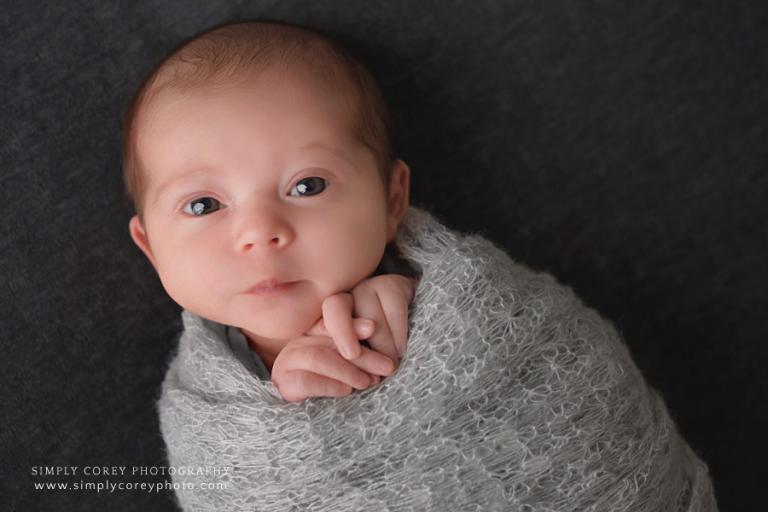 She went back to sleep for a few more in the magenta wrap …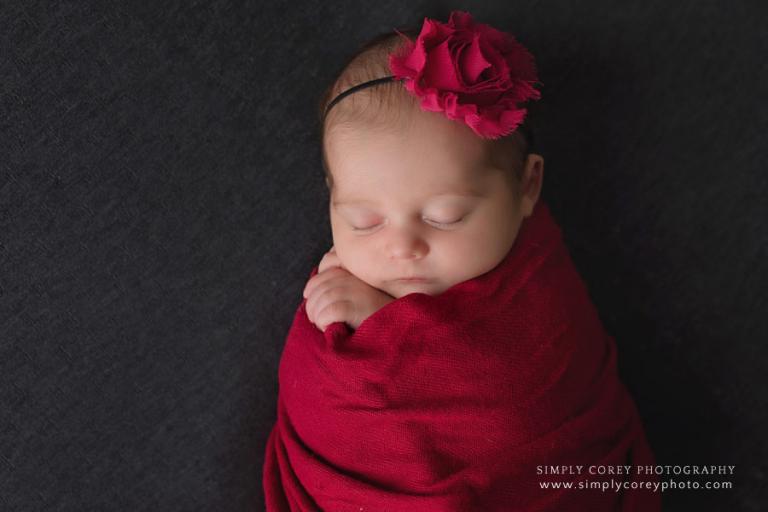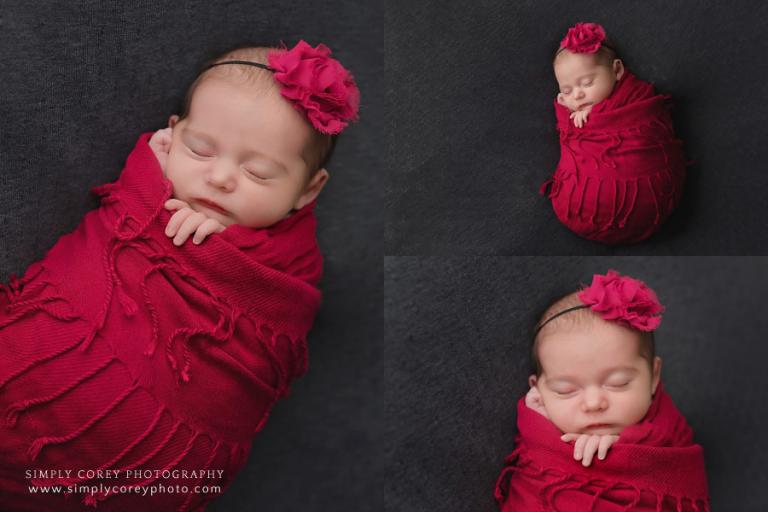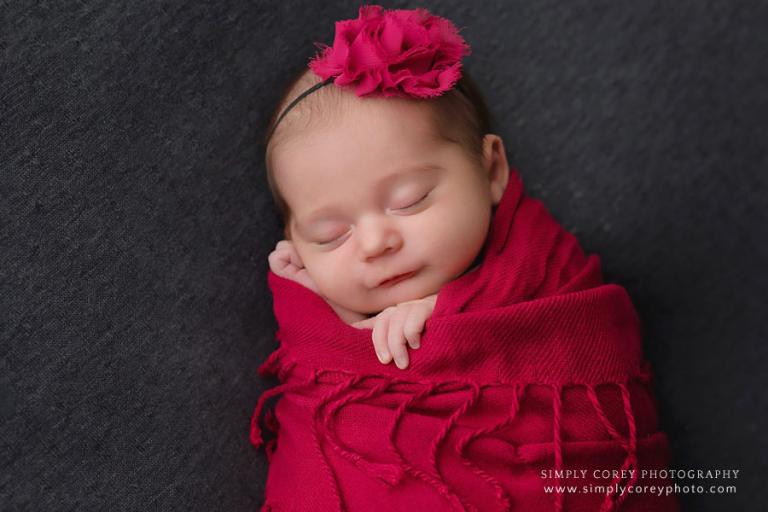 But woke back up soon after … and gave us yet another big smile while she was awake!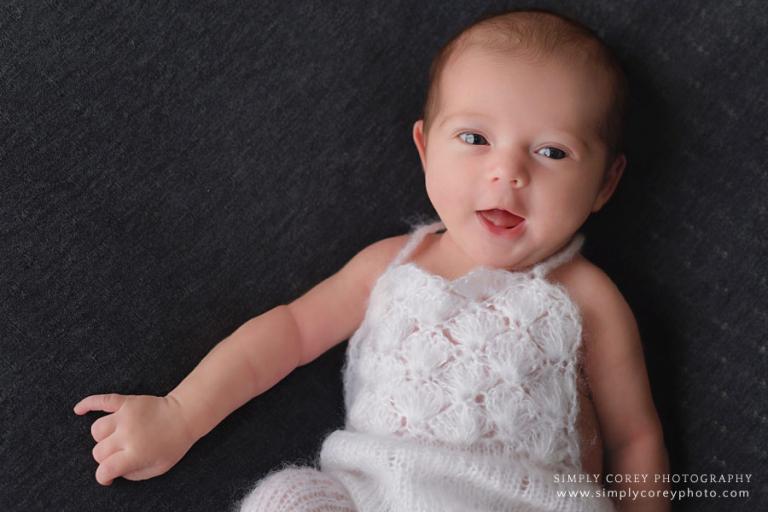 Even when she wasn't smiling, those big round eyes were just beautiful! ♥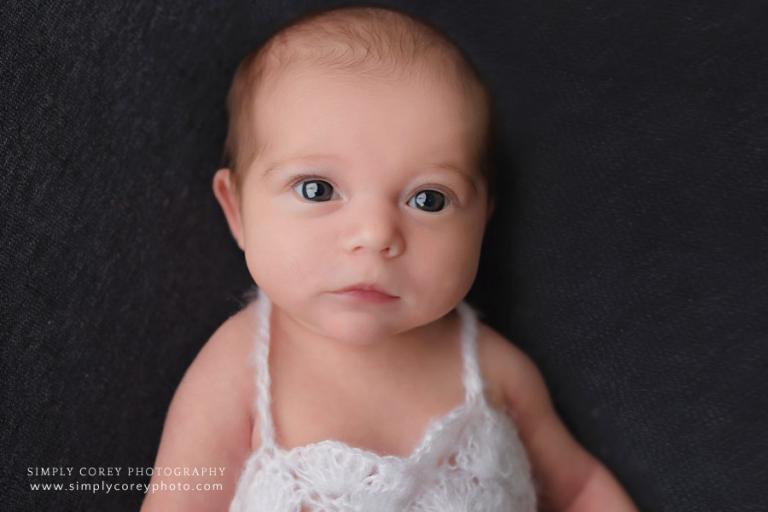 Gia's big brother and sisters didn't join us for the newborn session, but we got these sweet photos of her with Mom and Dad.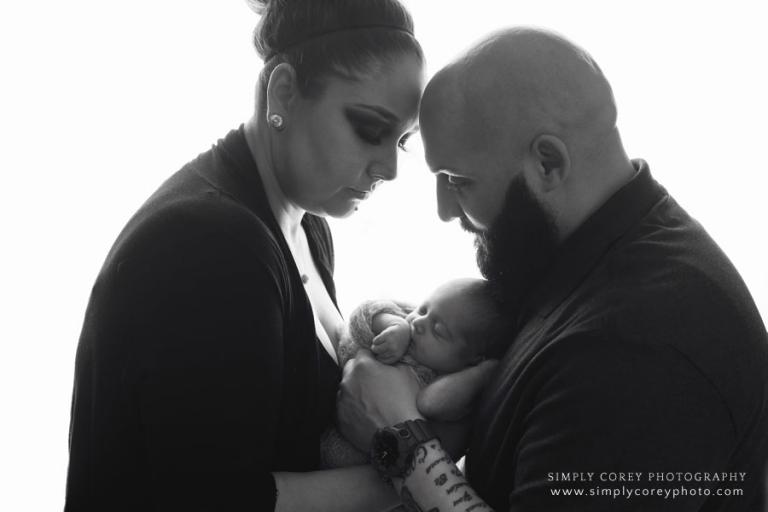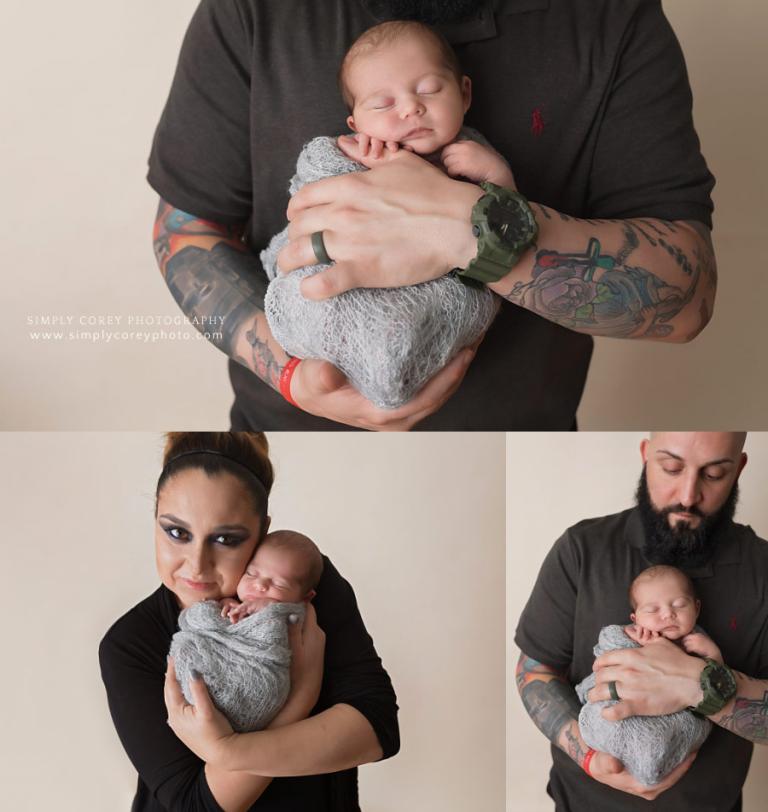 Congrats again to all of you! I am looking forward to seeing you all again when Gia is a little older! ♥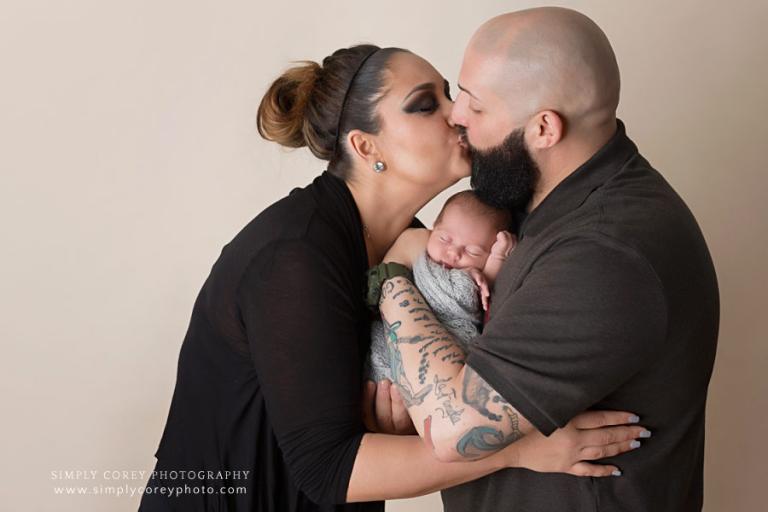 . . .
More About Villa Rica Newborn Photographer, Simply Corey Photography:
Simply Corey Photography is located west of Atlanta, near Villa Rica, Carrollton, Douglasville, Newnan, and Bremen. I began my photography business more than 15 years ago, and have photographed many maternity, newborn, and baby milestone sessions throughout greater Atlanta since.
Newborn sessions may be held in the studio or in your metro Atlanta home. Newborn sessions are best held within the first two to three weeks. Maternity sessions are also available and are best held between 32 and 37 weeks. You're welcome to request detailed pricing and my availability by using the form on my contact page.
Members of my VIP Facebook Group and subscribers to my email newsletter are first to receive announcements for exclusive photography specials, mini session announcements, and other news from time to time. You are also welcome to connect with Simply Corey Photography on Facebook and Instagram!