It is such an honor to have families choose me year after year to capture their memories for them. Some families have even been with me since I opened my photography business … like this one. I have had the pleasure of photographing this beautiful family since their oldest was 3 months old, and now he is 15 years old! It has been so amazing to watch these awesome kiddos grow up! ♥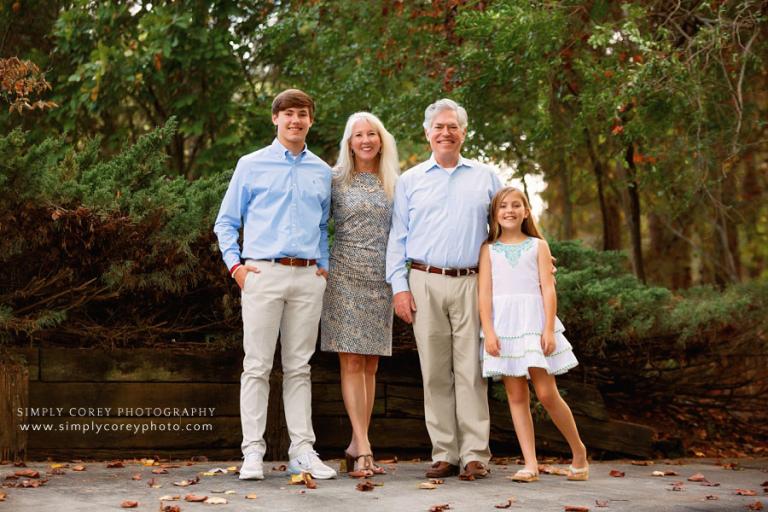 We have done their last several portrait sessions at the their home, which has been awesome. It was neat to see how much the kids had changed each year in their own surroundings, as well as their interests, hobbies, and so on. This year, they requested something different. They wanted a photography session at their family's home on Lake Lanier – a place they visited often and already had a lot of memories at. I'm so glad I was able to document some for them during our session!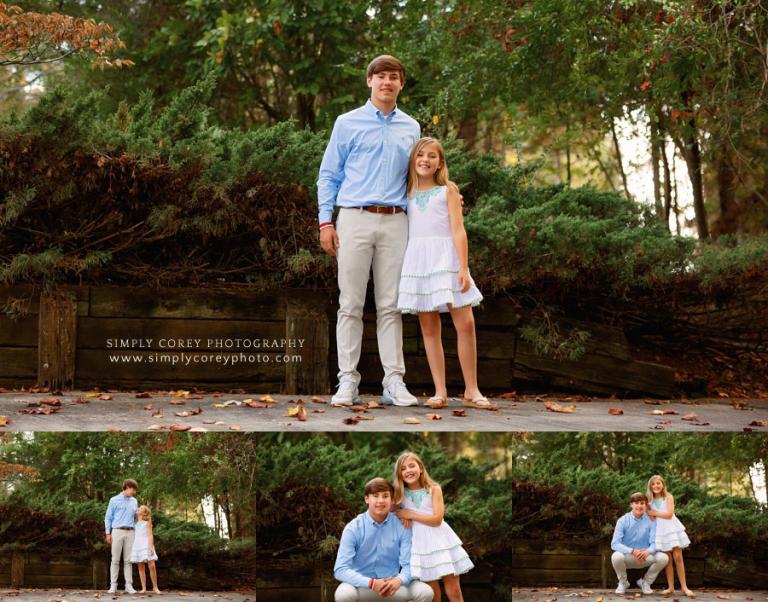 This blog feature may be my longest yet! Not only did we take photos around the outside of the lake house, we went out on a boat in Lake Lanier! Be sure to keep scrolling to see those …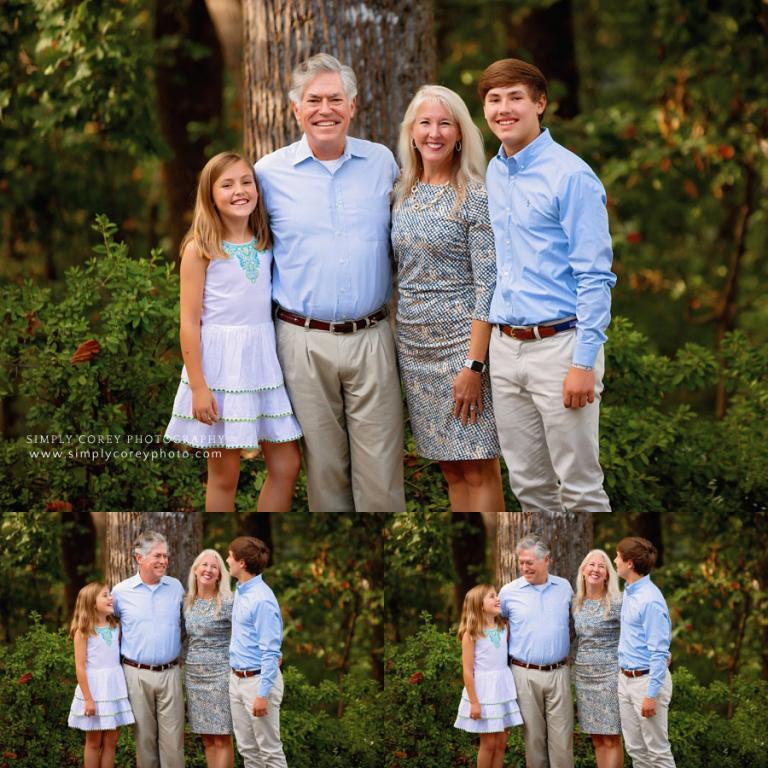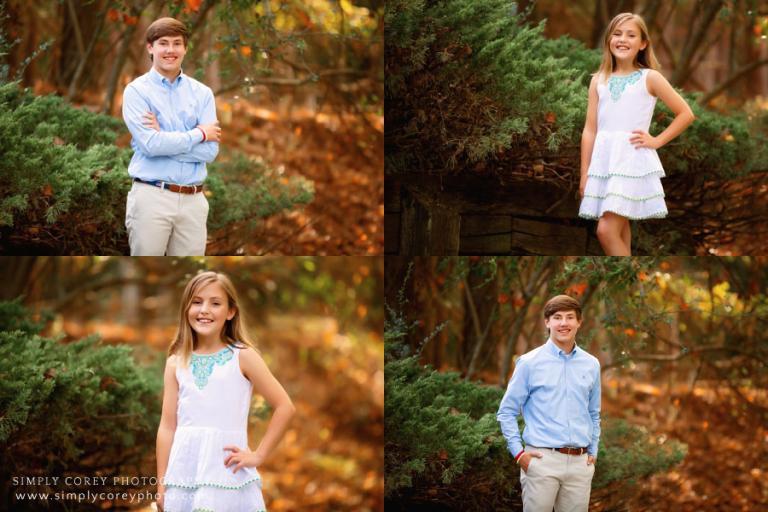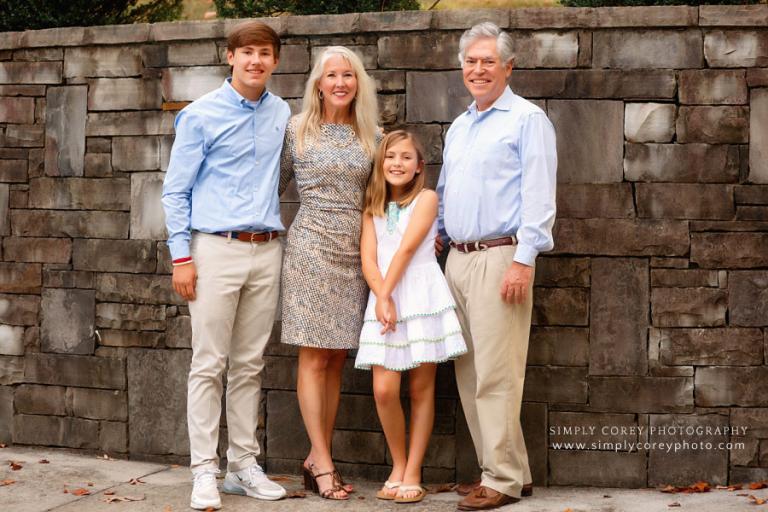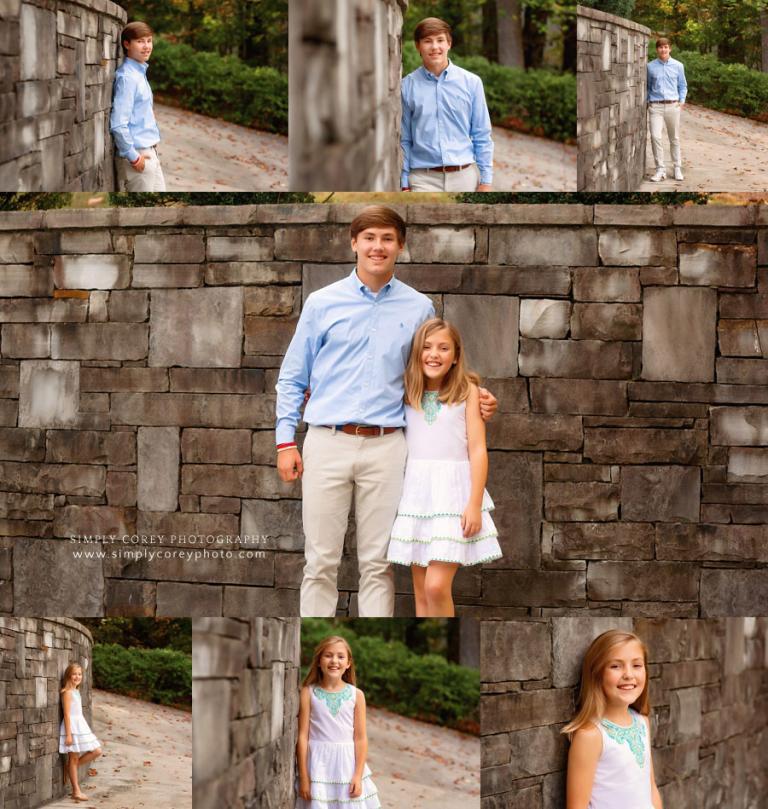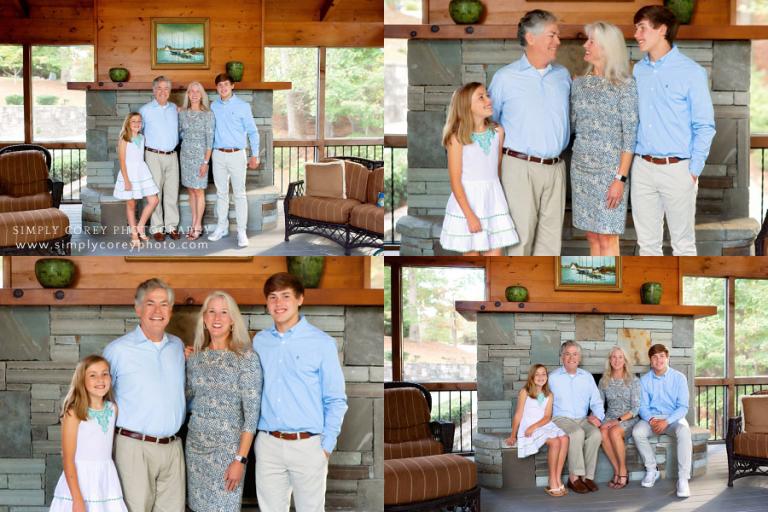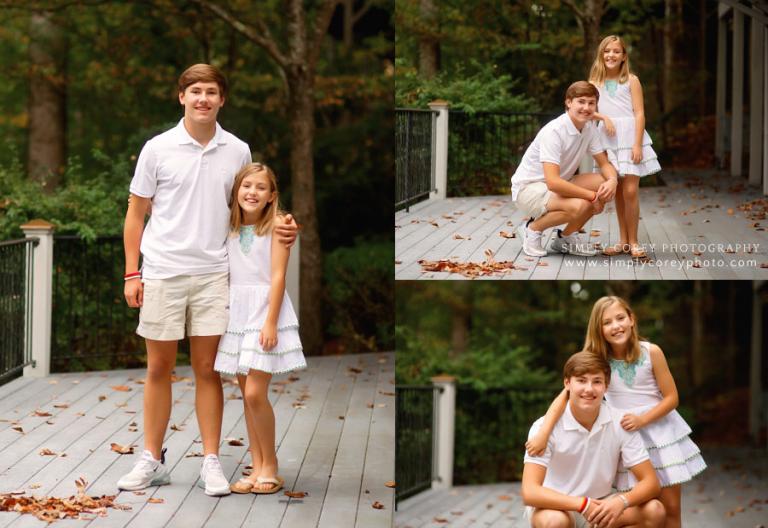 Behind the home was a 2-story dock, and it was perfect for family photos by the lake!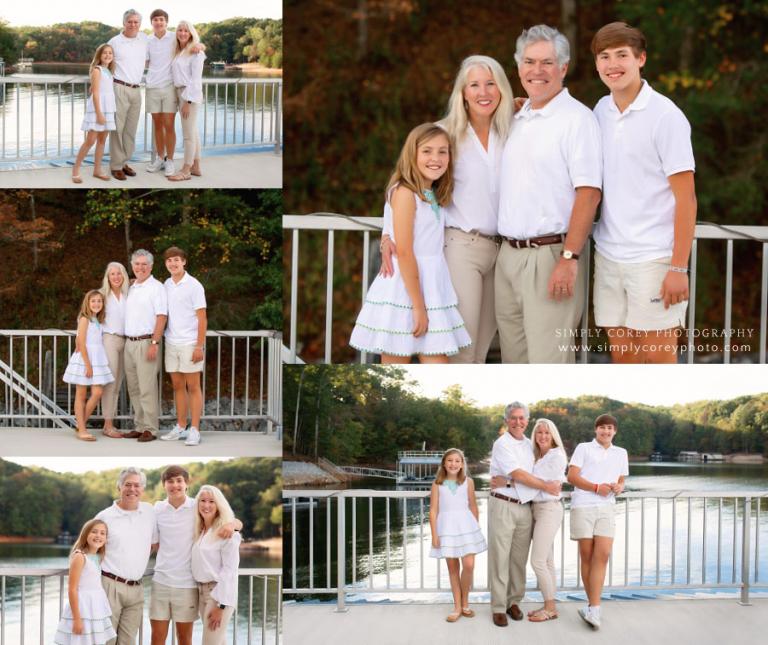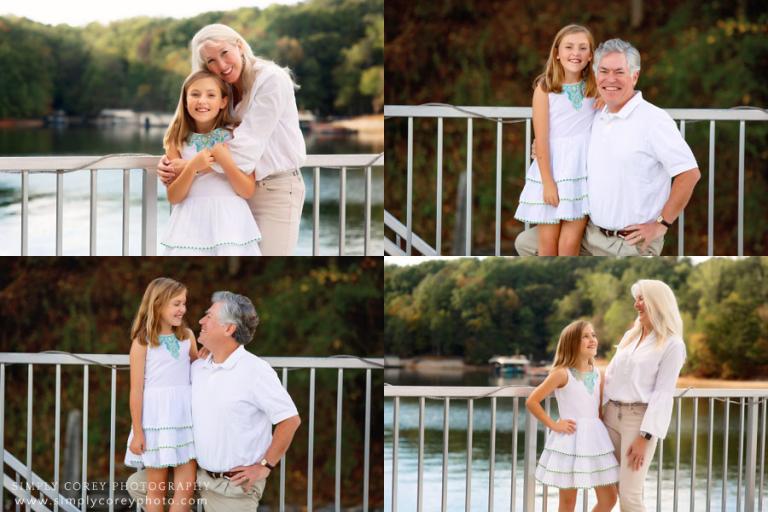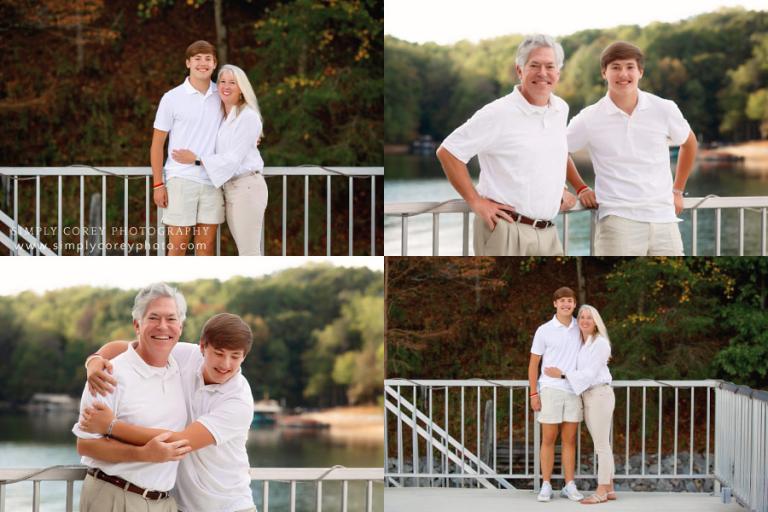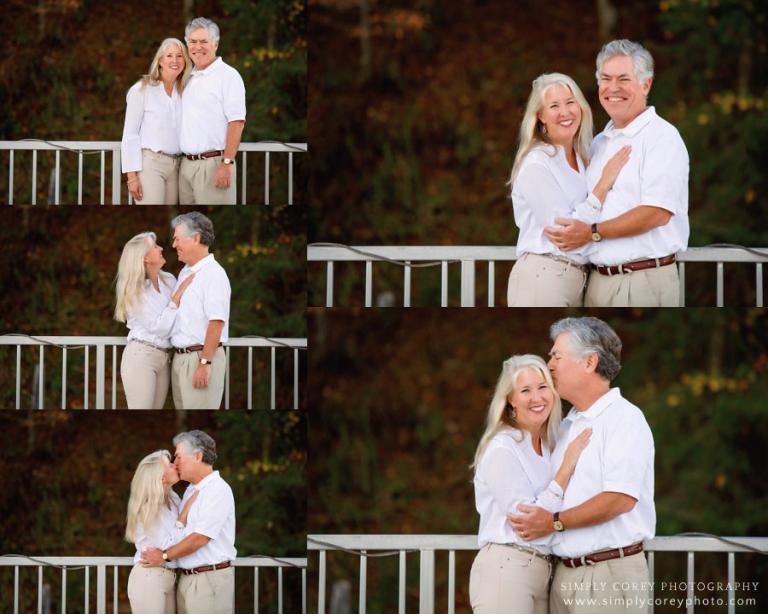 Then we all went on the boat! I love the fall colors behind them in this next one.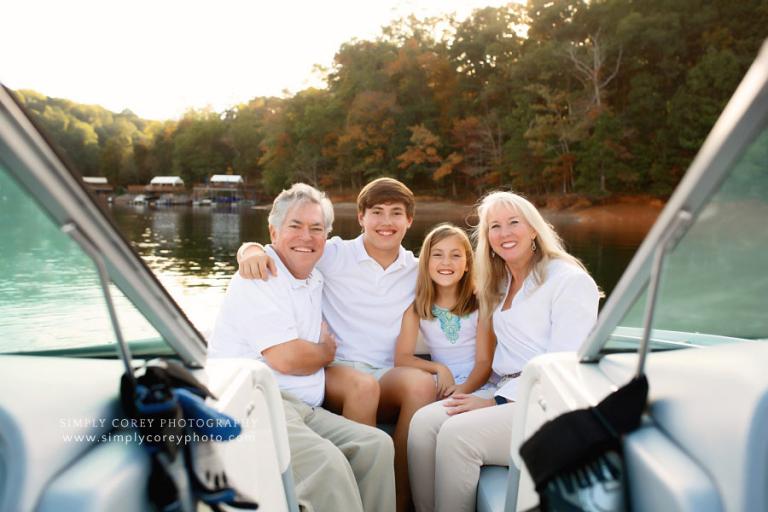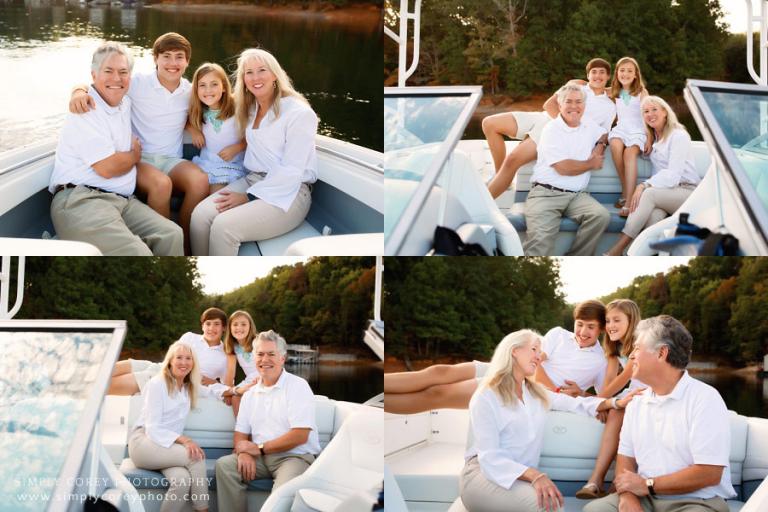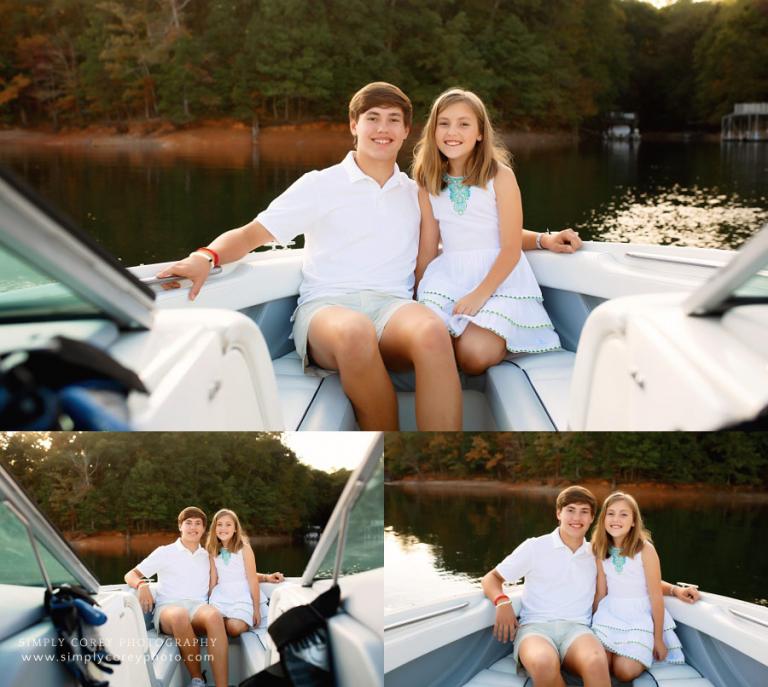 After some posed family portraits, the kids had a little fun goofing around. Their laughter is the best!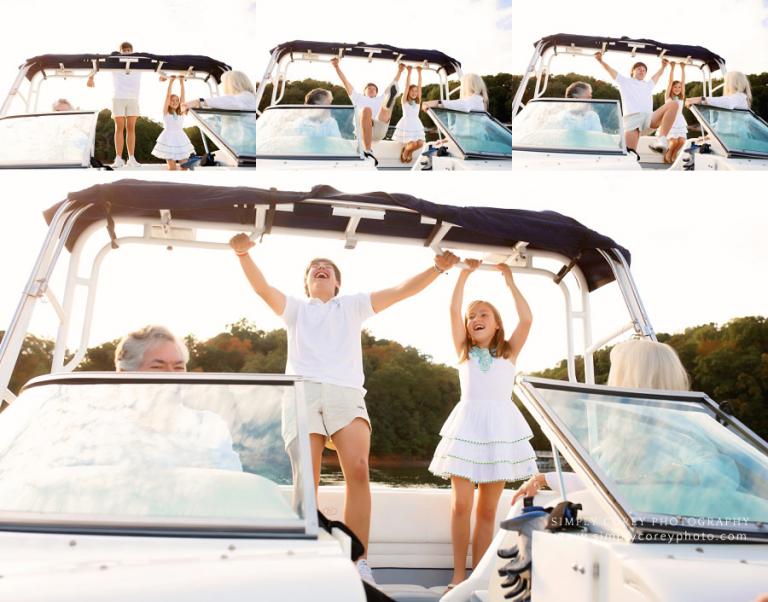 We came back to the dock to drop me off and to let their son grab some wakeboarding gear. While we were waiting, I took a few photos of their daughter on the bridge leading to the dock.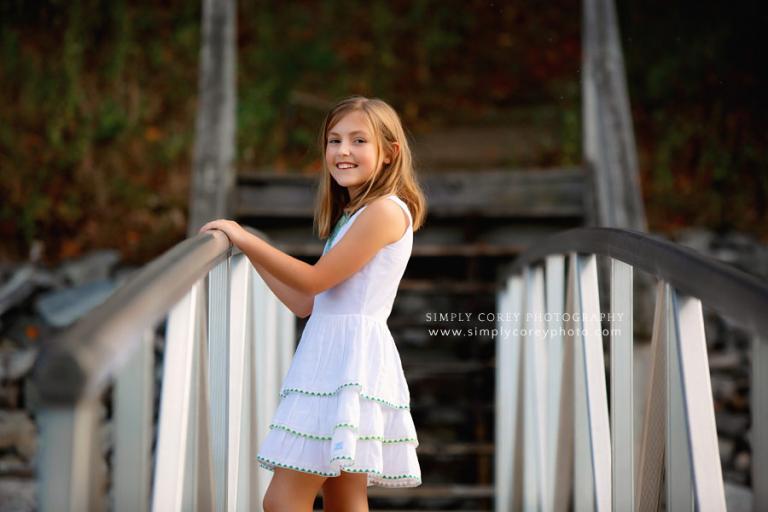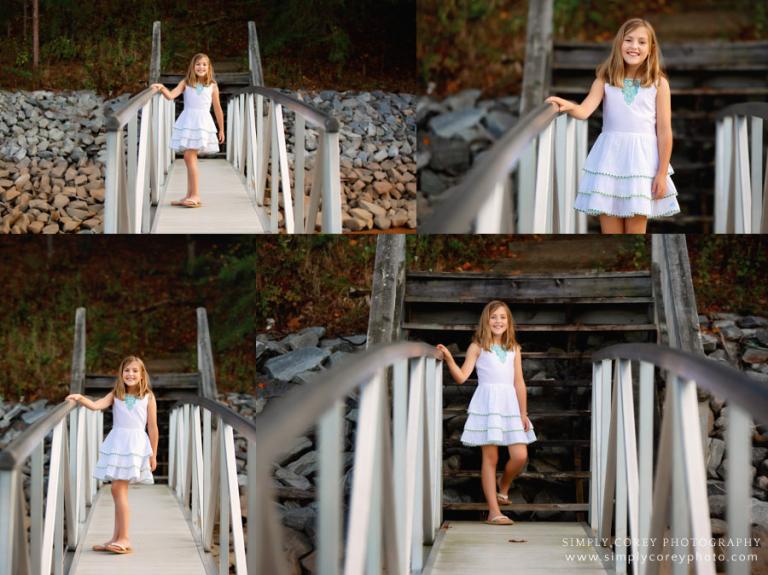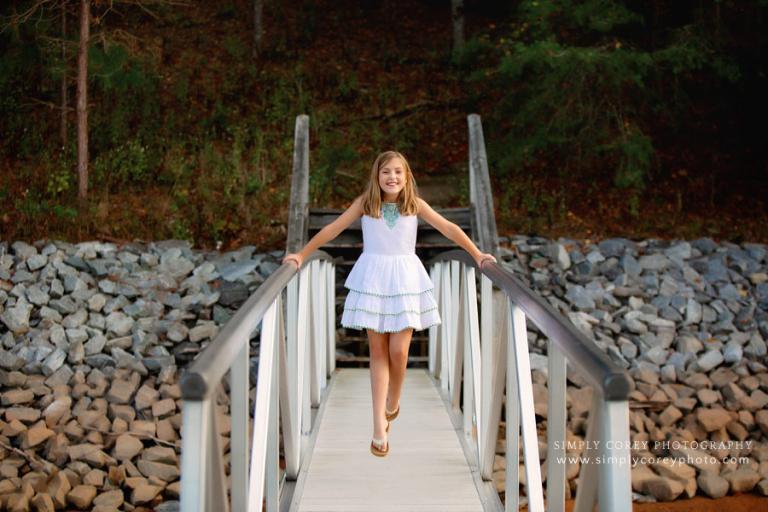 Then they were out on the boat again for some fun family photos on Lake Lanier! ♥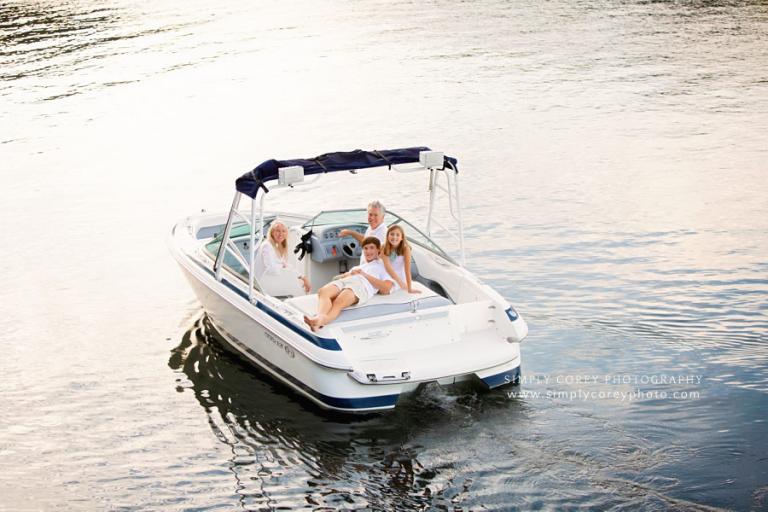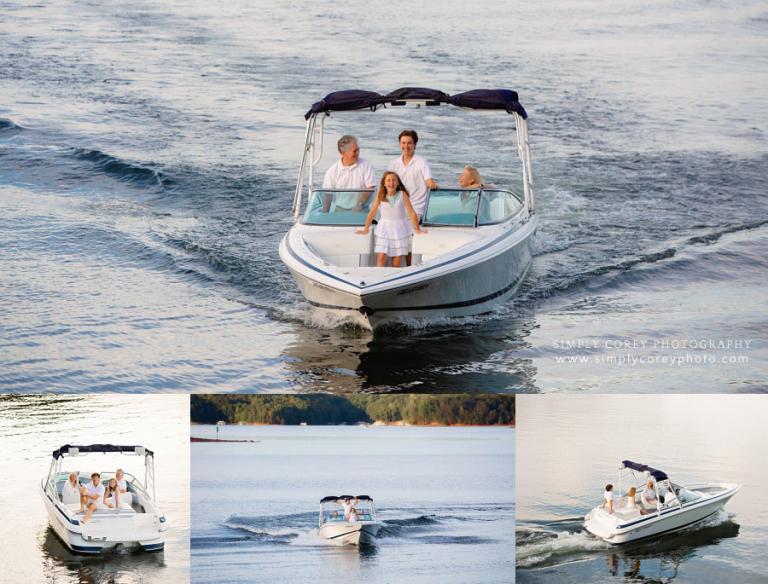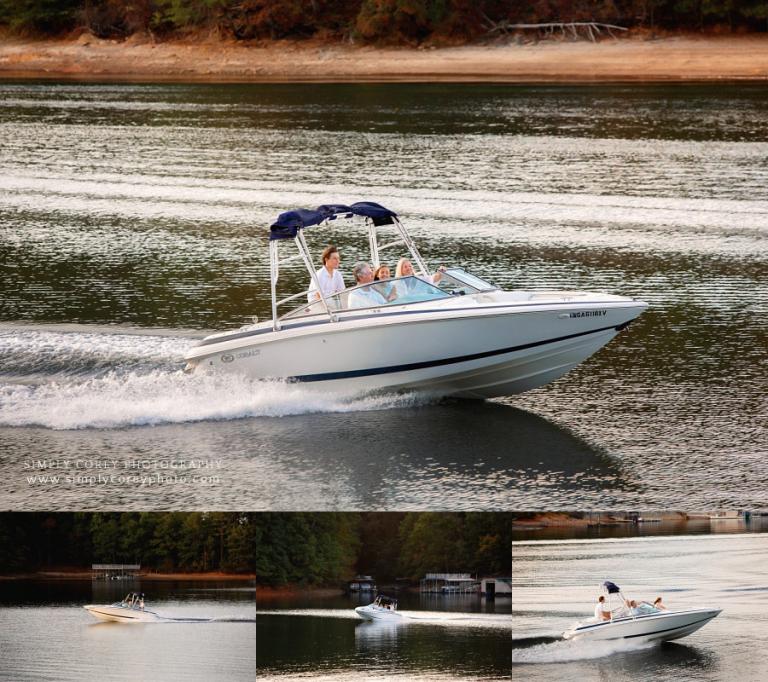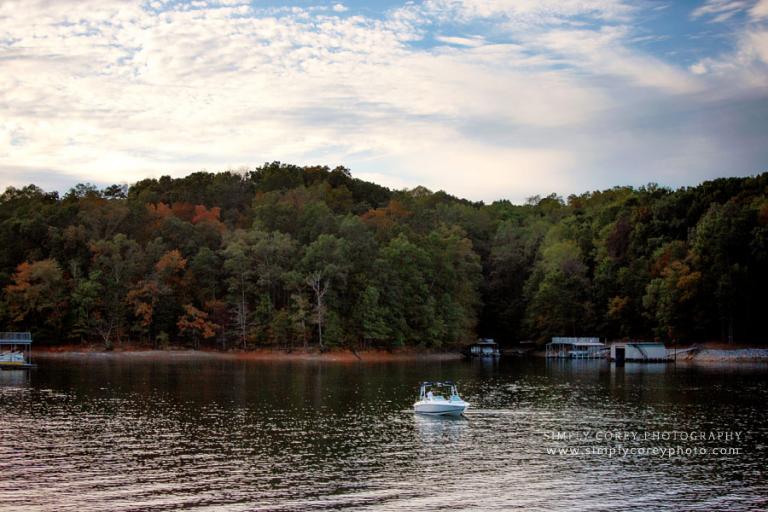 It was a warm October evening, so we ended the session with their teenage son wakeboarding. He did amazing, and I absolutely love these action shots out on the water! This was definitely the most fun I've had photographing a family!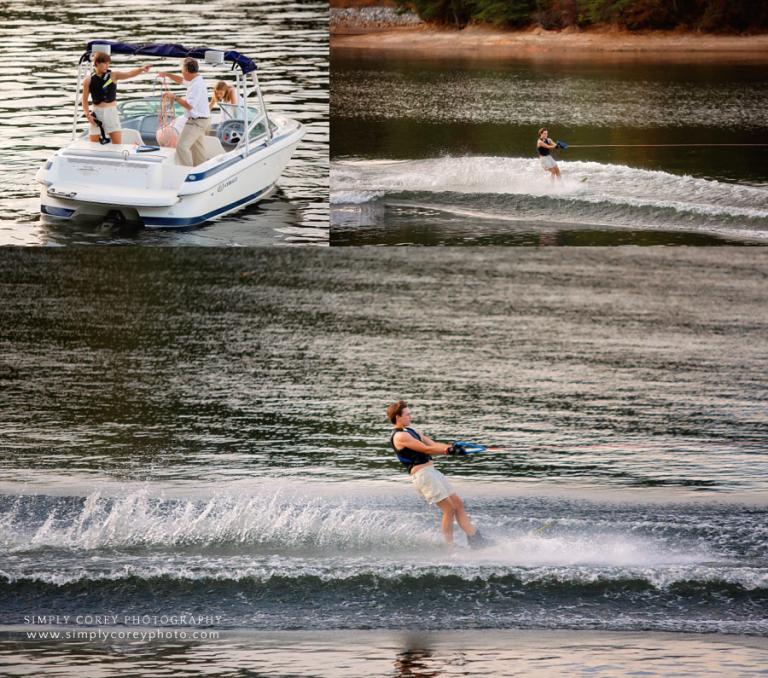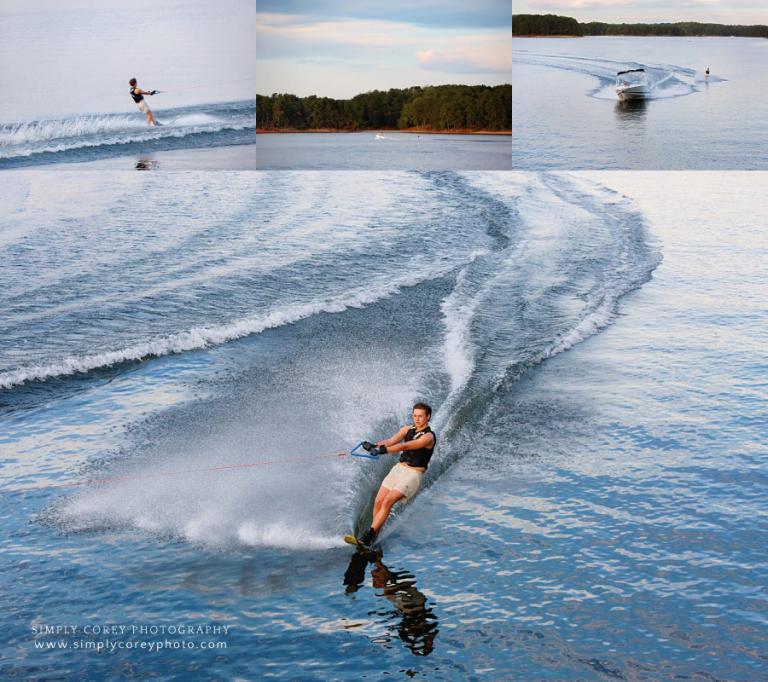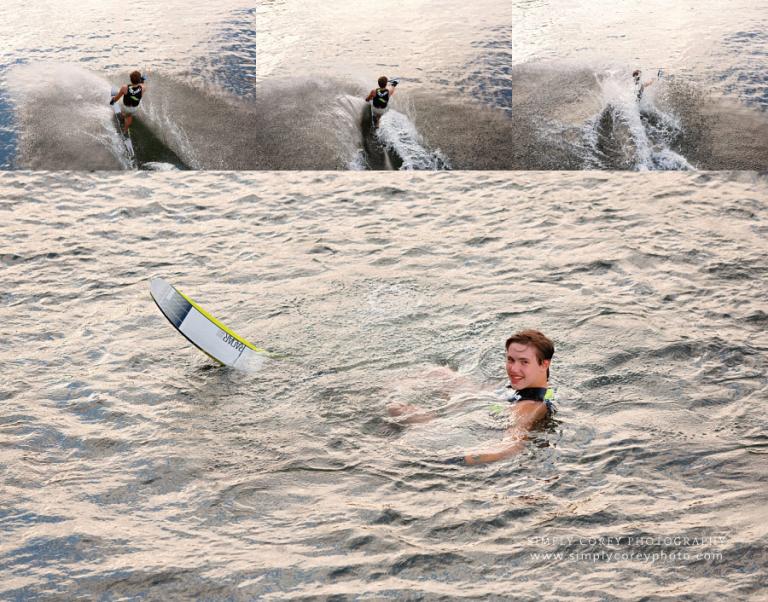 Dad walked me out while everyone else stayed by the dock. Before I left, he had me take a few photos of him with their dog since she didn't make it into any of the other family photos. Furbabies are such a big part of a family, and I'm so glad she ended up being included. The perfect ending to a perfect session!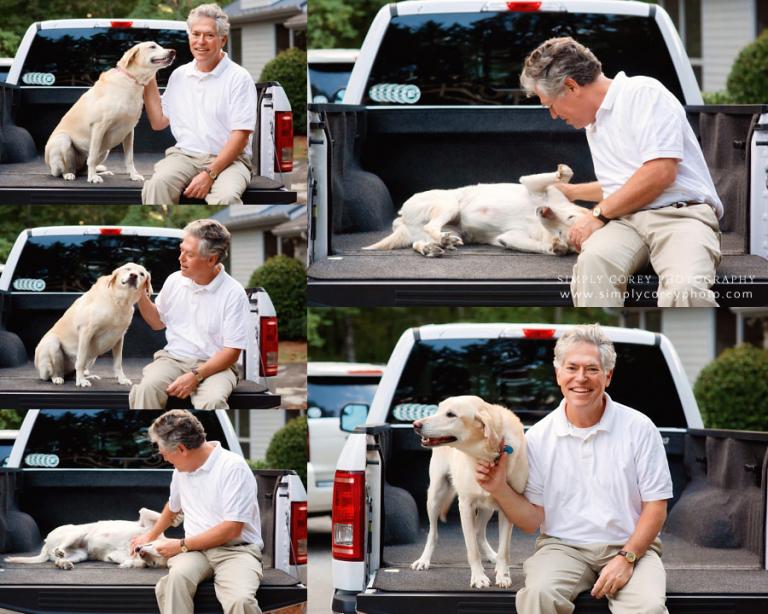 . . .
More About Atlanta Lifestyle Photographer, Simply Corey Photography:
Simply Corey Photography is located in West Georgia, near Carrollton, Villa Rica, Douglasville, Newnan, and Bremen. I have been a professional photographer since 2004, and I have photographed many families, kids, and pets throughout the metro Atlanta area since then. Mini sessions are available exclusively at my location seasonally. Full custom portrait sessions are also available at my private outdoor location or the location of your choice within greater Atlanta. You are welcome to send me an email using my contact form to request detailed pricing and my availability.
Simply Corey Photography sends out an email newsletter with exclusive photography specials, mini session announcements, and other news from time to time. Be sure to subscribe! You are also welcome to join my VIP Facebook Group on Facebook or follow Simply Corey Photography on Facebook and Instagram.