My daughter … my third child … turns 21 today. She has worked her butt off to graduate a year early at UGA, and even though her graduation ceremony has been canceled due to current events, I am super proud of her hard work and dedication. ♥
Out of all five of my children, Micayla is probably my second most photographed child … lately anyway. We all know firstborns have more photos when the kids are little! Ha! But Micyala has always loved being in front of my camera and has always been up for trying something new. You can check out a few of our past sessions together here: in a tulle skirt, with a vintage bicycle, with college friends, a Halloween photoshoot, and camping.
This time we did something a little different. She has always been into makeup and style, so we headed out to a small downtown area to do more of a fashion photoshoot. She didn't plan it this way, but her red makeup reminds me of one of our favorite bands: Twenty One Pilots. And how fitting for her 21st birthday. ♥ We did this session back in January before she left to go back to college after her winter break, so it was quite windy and cold, but she was adamant to get photos before she left. I'm glad too because we had a lot of fun and I love these!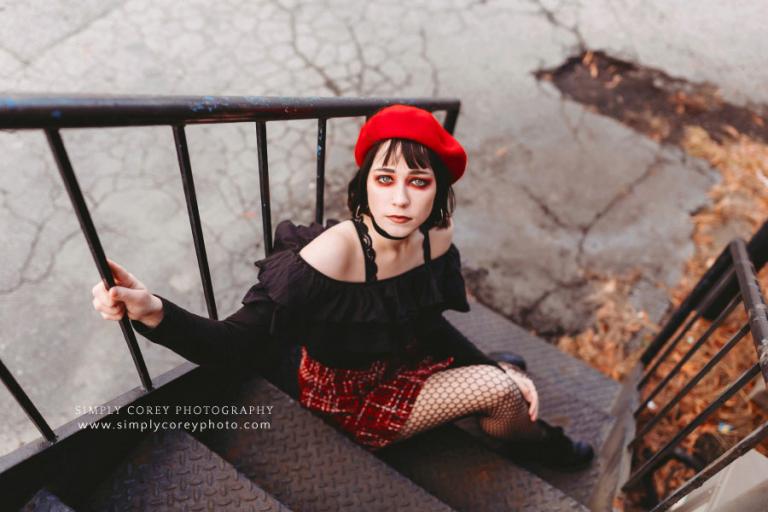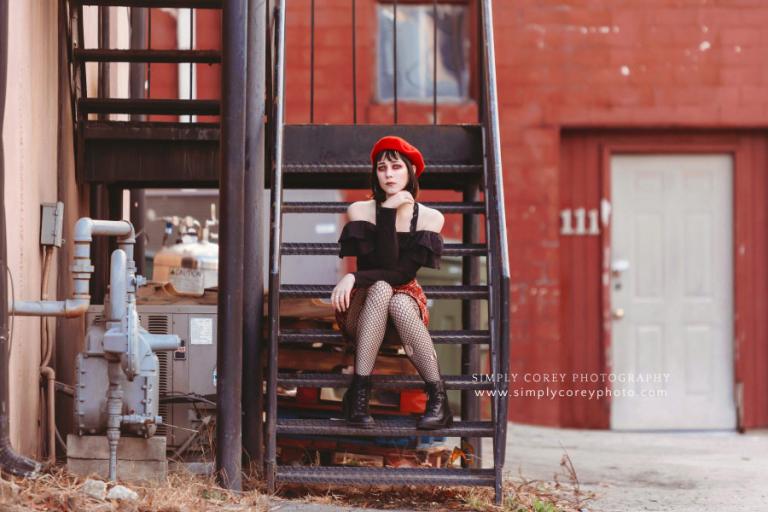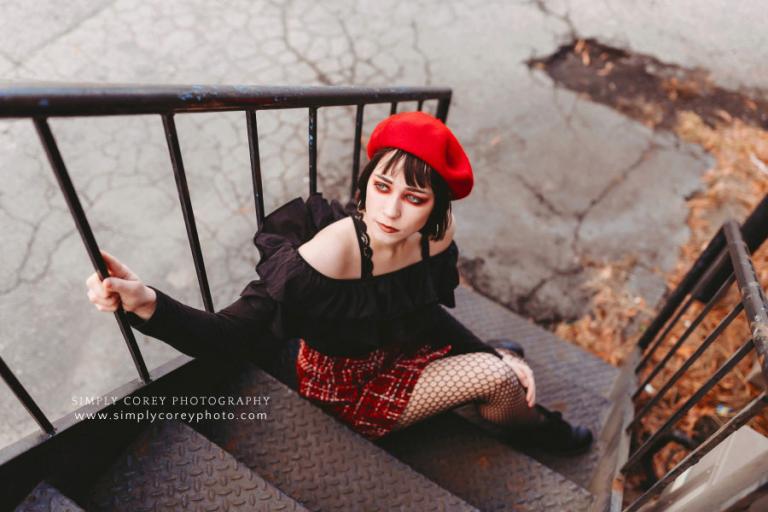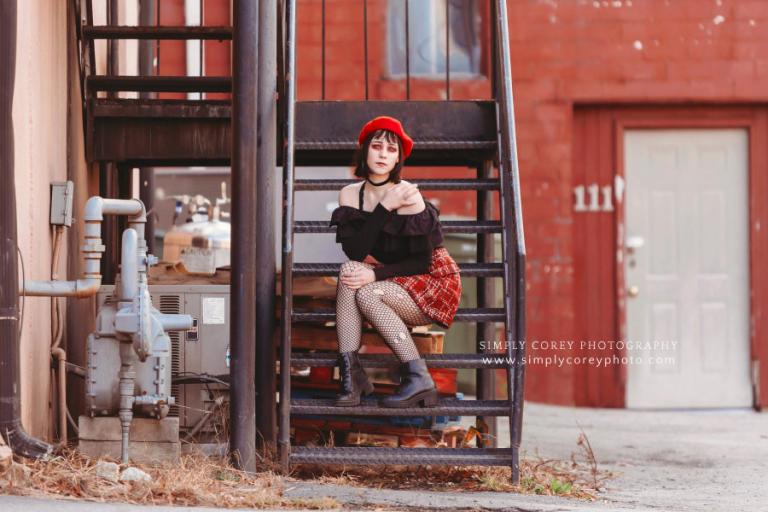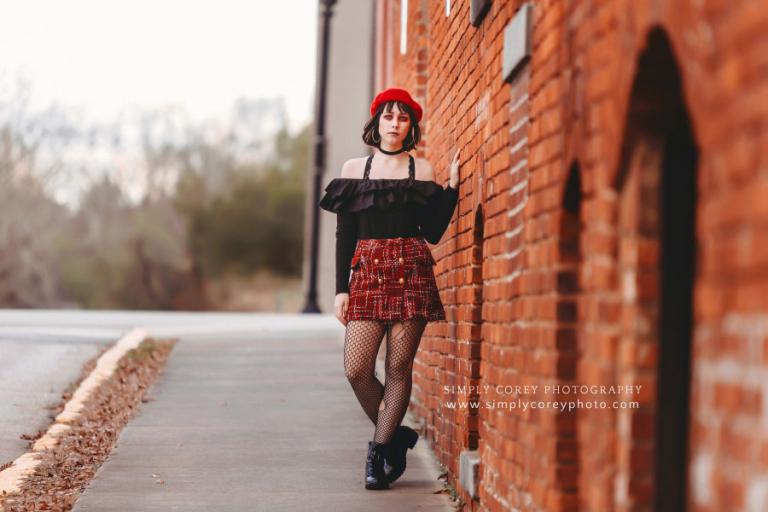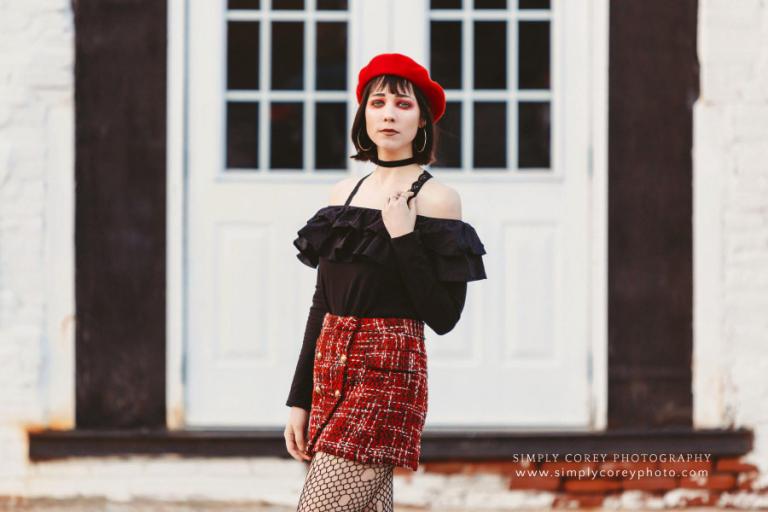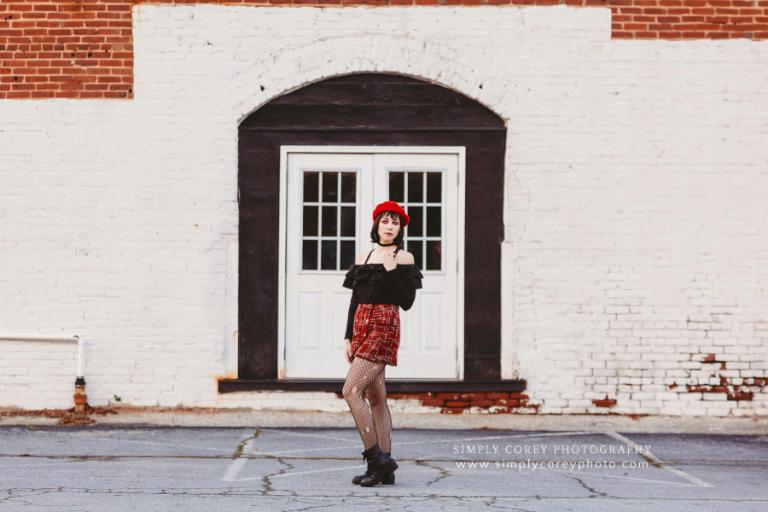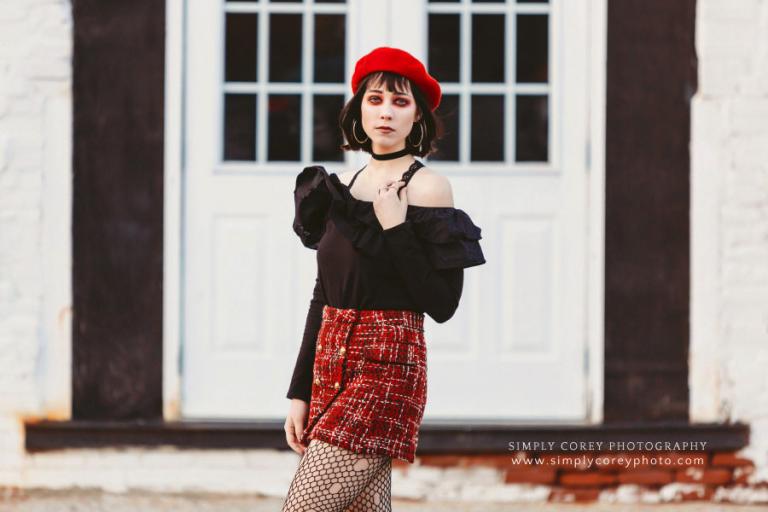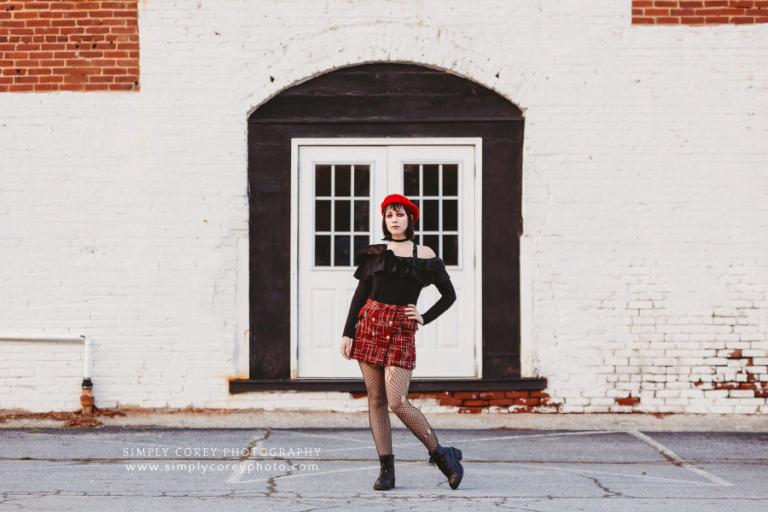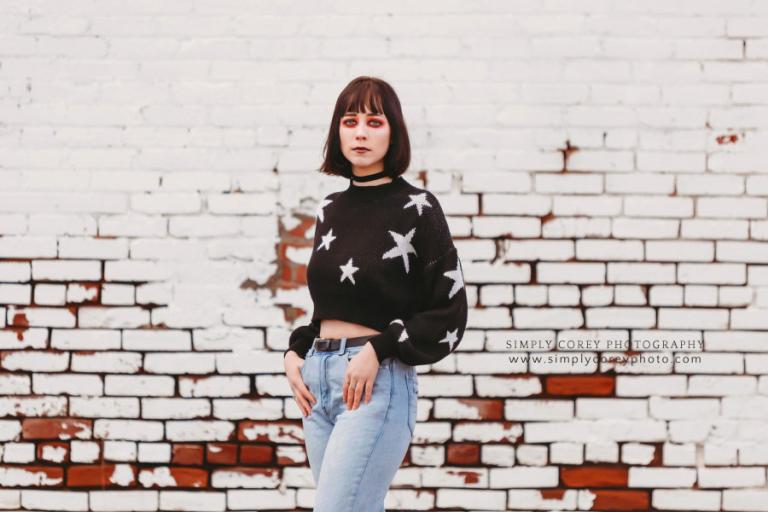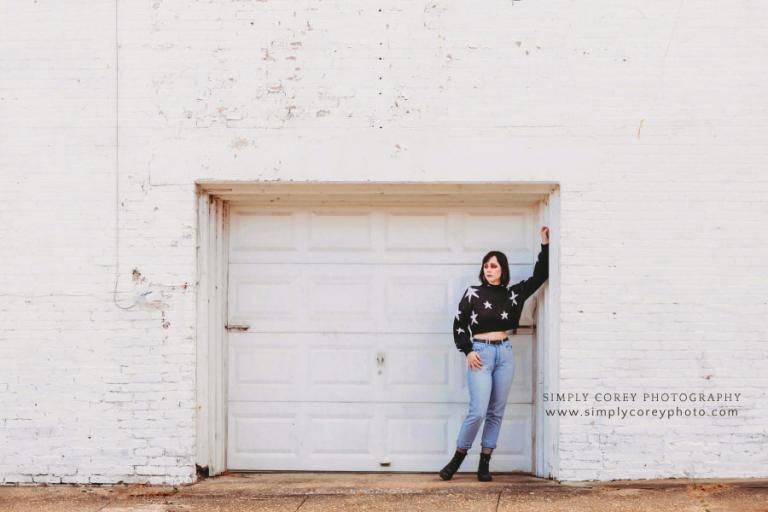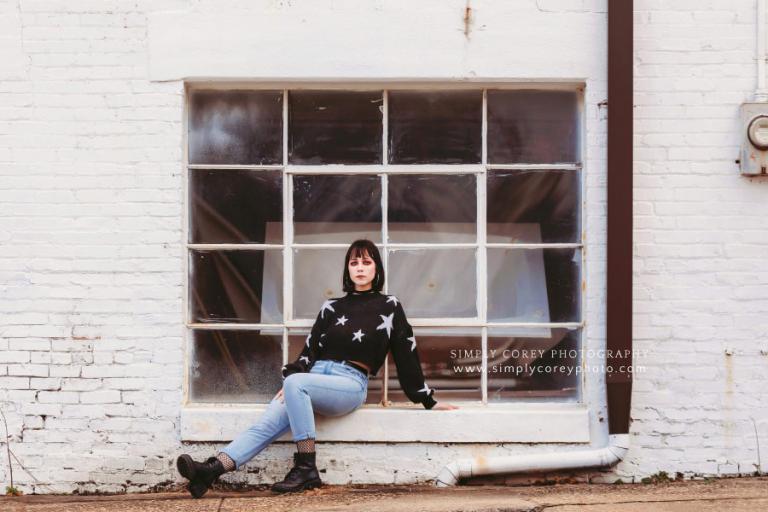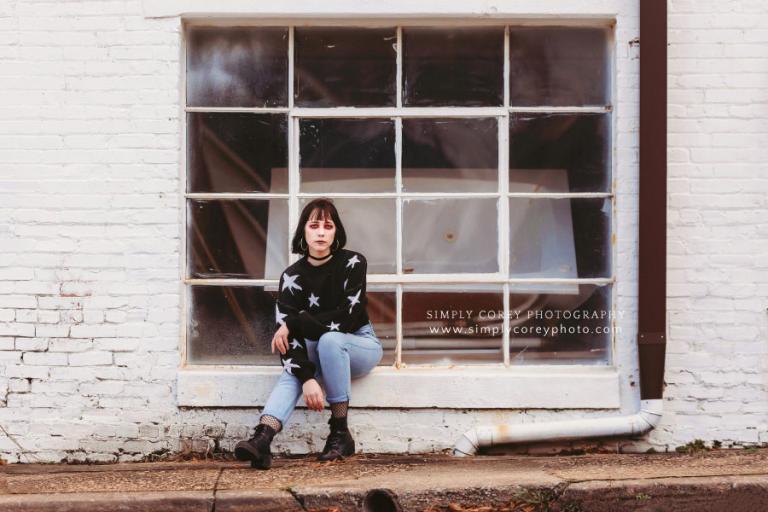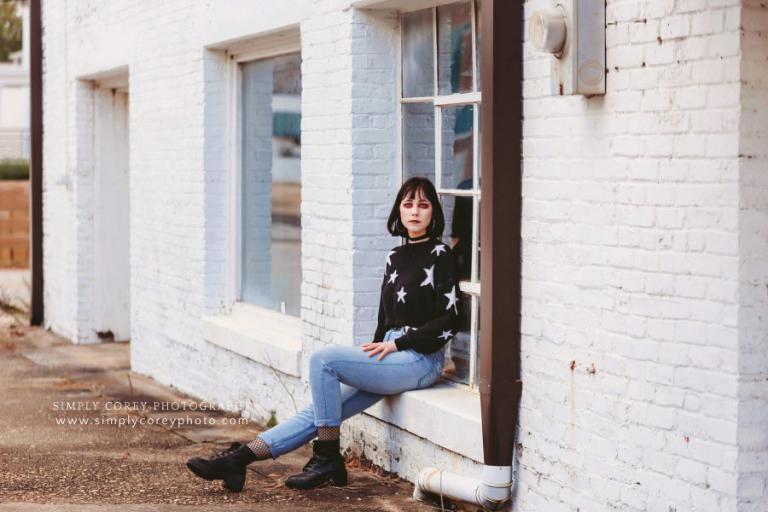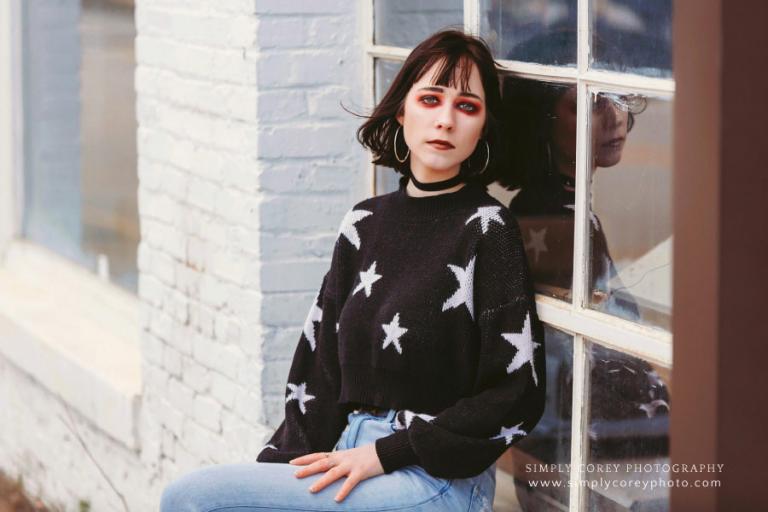 . . .
More About West Georgia Photographer, Simply Corey Photography:
Simply Corey Photography is located west of Atlanta, near Carrollton, Douglasville, Villa Rica, Newnan, and Bremen. I have been a professional photographer for more than 15 years, and have photographed many families, kids, and high school seniors throughout greater Atlanta. Portrait sessions may be held at my private outdoor location or at the location of your choice within metro Atlanta. This can be your home, a downtown area, or anywhere else that fits your style and personality!
Simply Corey Photography is available for a wide variety of portrait sessions. You are welcome to request detailed pricing and my availability by using the form on my contact page.
Also, members of my VIP Facebook Group and subscribers to my email newsletter receive the first announcements for exclusive photography specials, mini session announcements, and other news from time to time. Be sure to subscribe! You are also welcome to connect with Simply Corey Photography on my Facebook page and Instagram!