"Playing dress up begins at age five and never truly ends." – Kate Spade
You may recognize this beauty from the 365 project I did last year or possibly a post or two on the blog. This amazing young lady is my daughter, my third child out of five, and a freshman at the University of Georgia. We attempted to do a senior portrait session every month of her senior year last year, but I don't think we succeeded. I definitely didn't edit as many as I wanted to and barely ever blogged the sessions we did, but a few did end up on Instagram.
I miss our sessions together (among other things) now that she's away at college, so I was happy that she spent spring break at home. And thankful we were able to take some photos together before she left! We knew we wanted to take pictures, but we didn't have much of a plan and threw something together at the last minute. We literally spent the very last hour she was here taking photos! She ended up wearing her shirt and choker and my tulle skirt with one of my flower crowns – and it was the perfect combination.
These photos are some of my favorites that we've ever done together – and I was able to finish editing them just in time for her birthday! This girl of mine is NINETEEN today, her last teen year … and I'm still not sure how that is possible. Just yesterday she was this sweet little 6-year-old with light blonde hair and the cutest freckles. She looked just like a little Precious Moments doll. ♥
Now she is a stunning young woman who can be loud (it's so quiet when she's not home) and a little eccentric (what my grandmother would call her if she were still alive). She loves to read, sing in the car, and has a heart of compassion. I am so proud of her for pursuing her dreams at UGA and look forward to seeing where life takes her!
Happy Birthday, Micayla! I hope you have an incredible day filled with lots of delicious sushi. ♥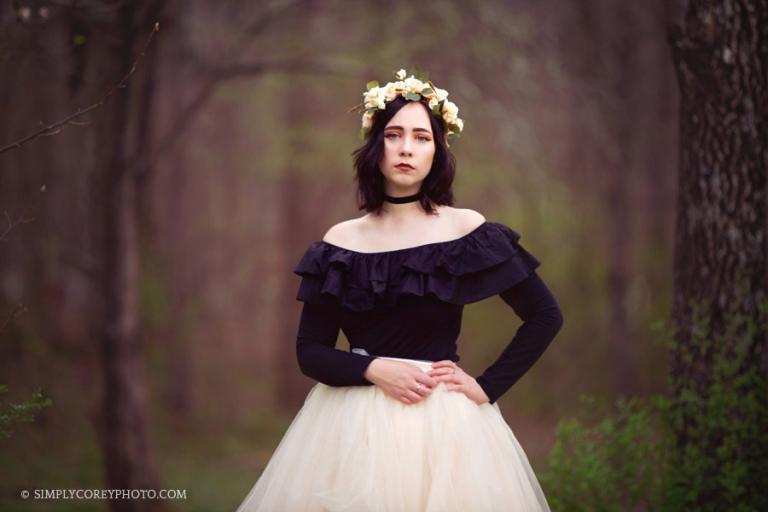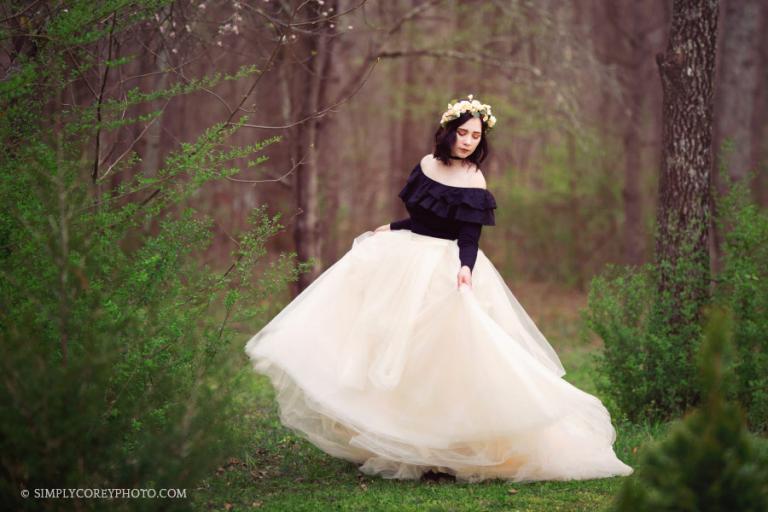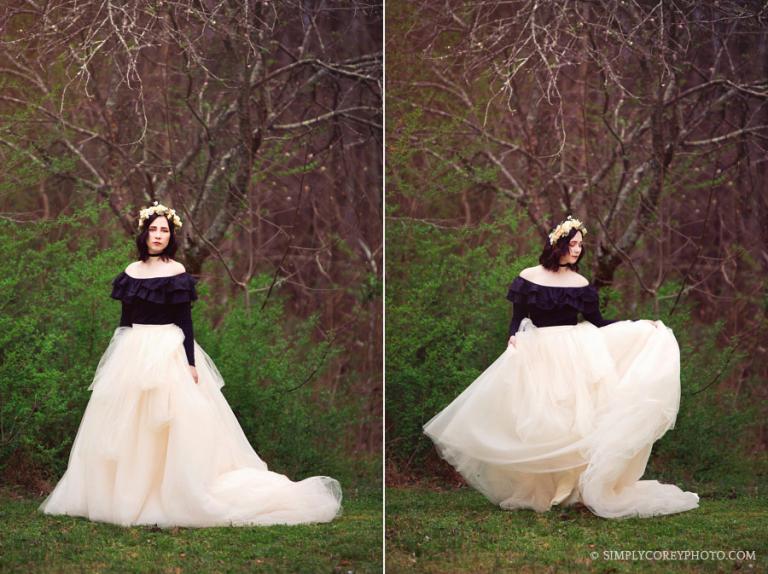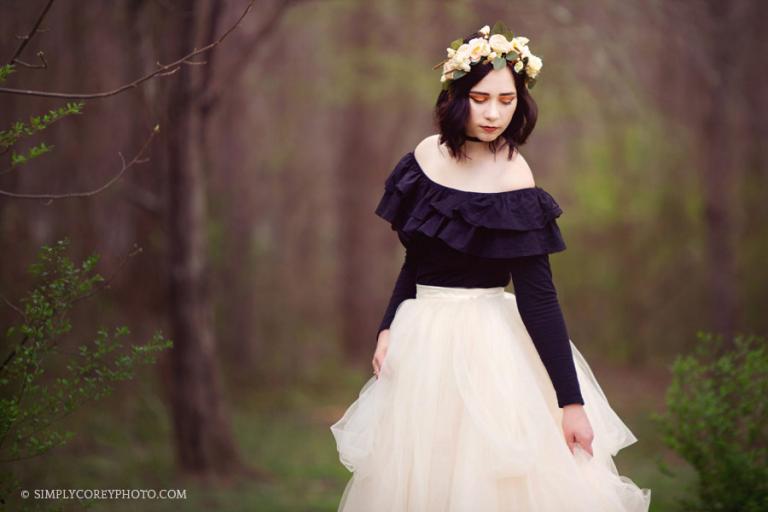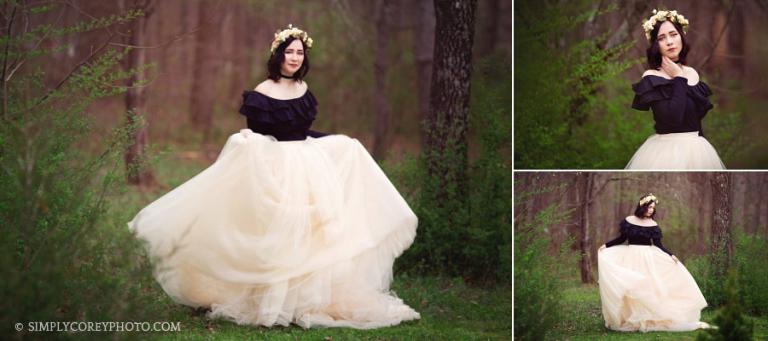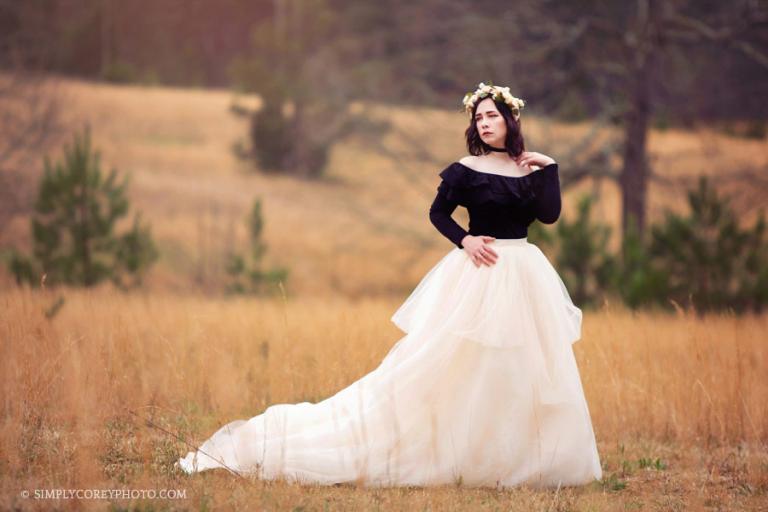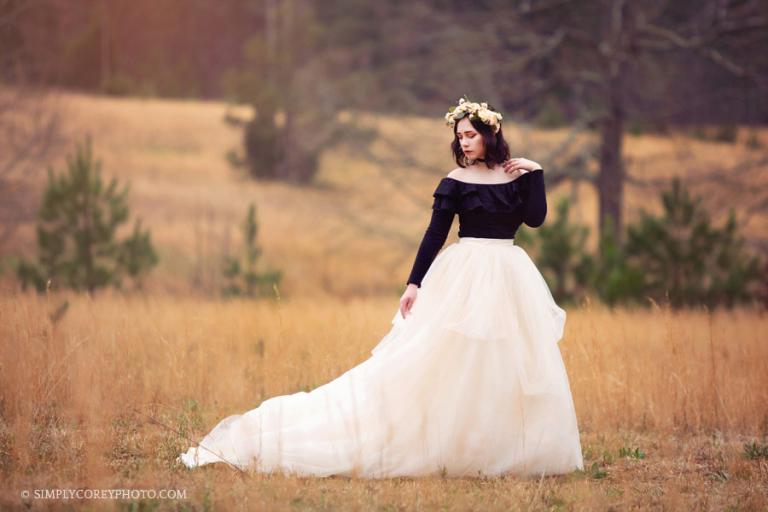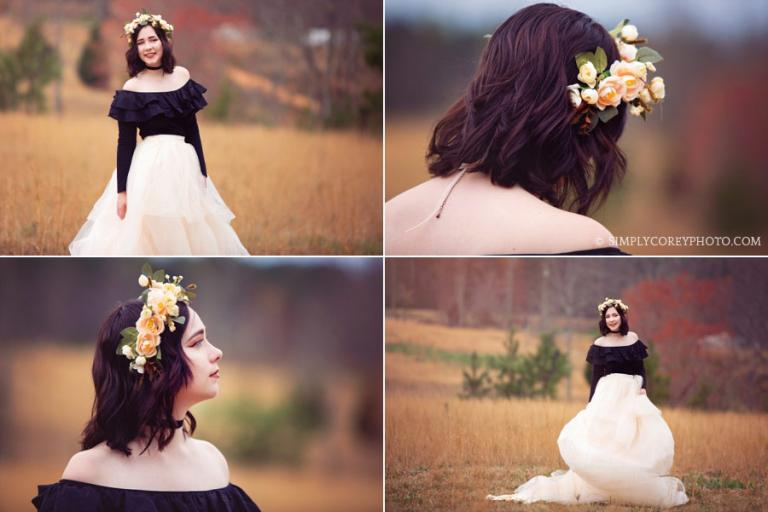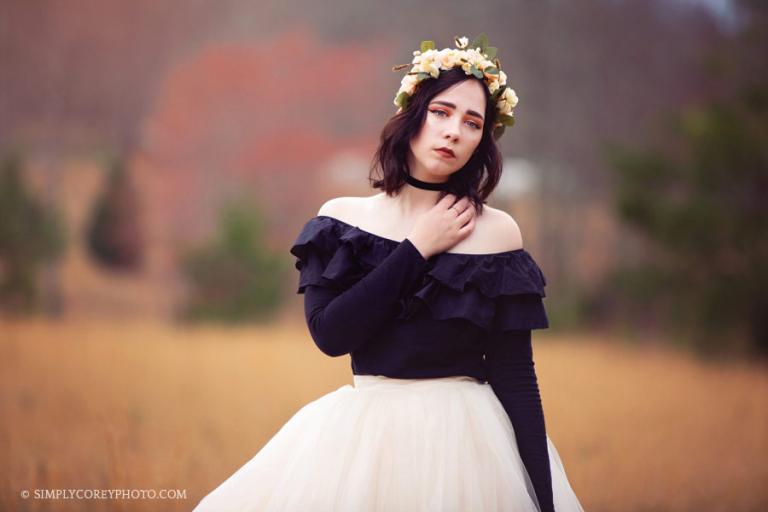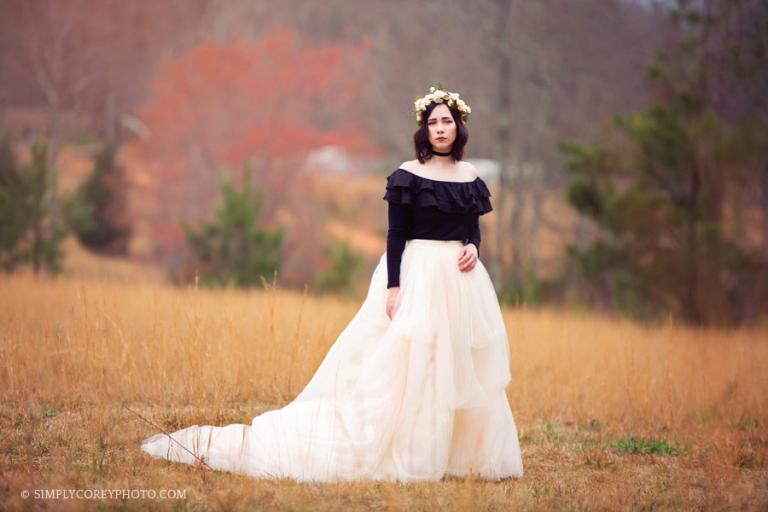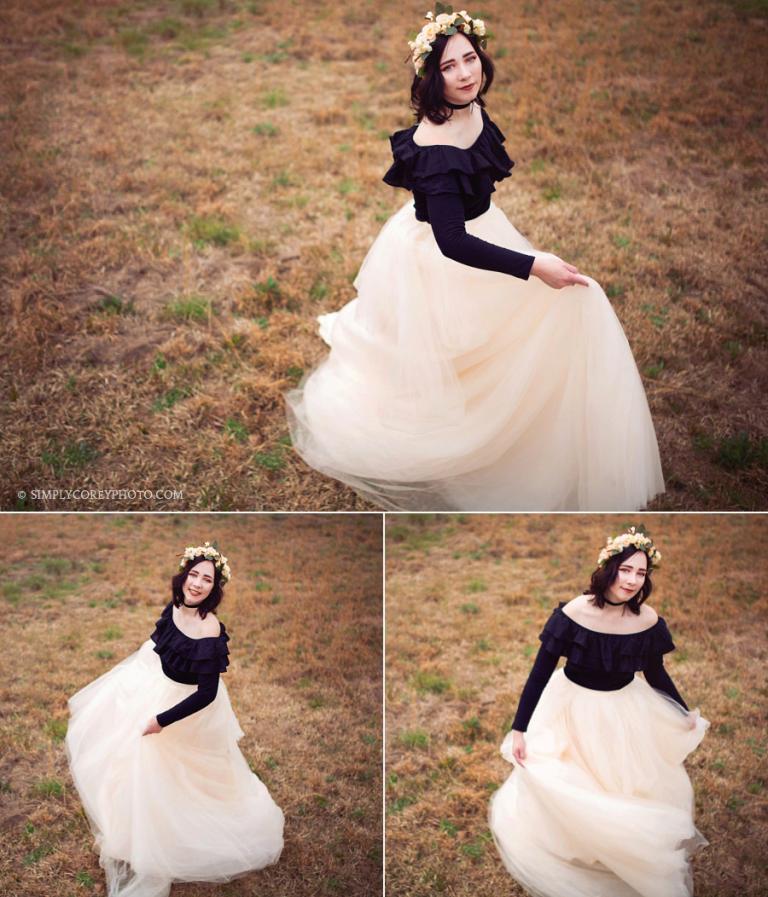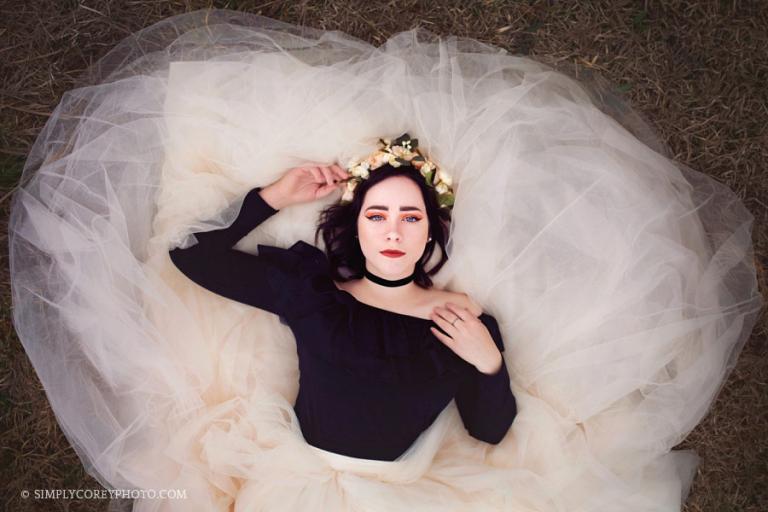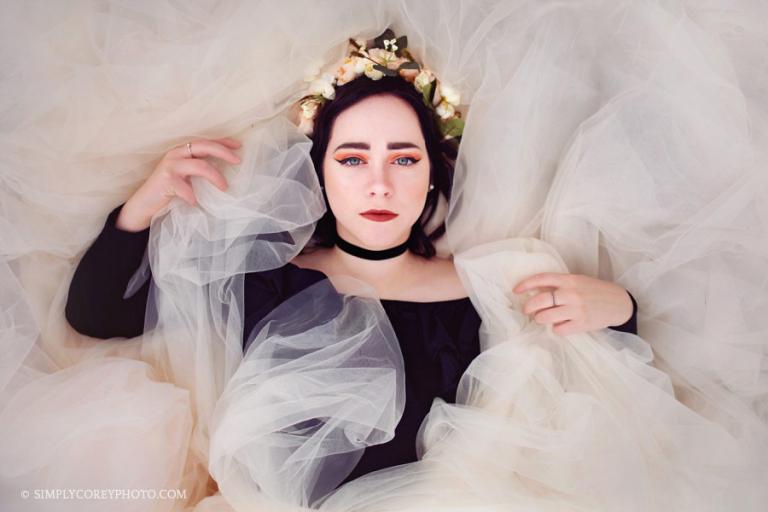 . . .
More About Newnan Senior Portrait Photographer, Simply Corey Photography:
Simply Corey Photography is located in West Georgia, near Newnan, Carrollton, Douglasville, and Villa Rica. I began my photography business at the end of 2004 and have had the privilege of photographing many teens and high school seniors throughout metro Atlanta since then. Seniors have the option of coming to my private outdoor location (featured in this session)  portrait session or have their senior portraits done at a location of their choice within greater Atlanta. Locations beyond 40 miles from me will require a small drive fee.
Would you like more information? I have put together some information on teen and senior portrait sessions, but you are welcome to request detailed pricing and my availability by using the form on my contact page.
Don't miss out on the email newsletter! Simply Corey Photography sends out exclusive photography specials, mini session announcements, and other news from time to time.
I would also love for you to connect with Simply Corey Photography on Facebook and Instagram!