I've known this girl since she was a little one in the church nursery. Her family has since moved to New York, but they made it a point to schedule her senior portraits with me while they were visiting this summer! It was a hot day, but so worth it. We had so much fun!
Payton started her session off in a UGA shirt – because she's still a Georgia girl at heart!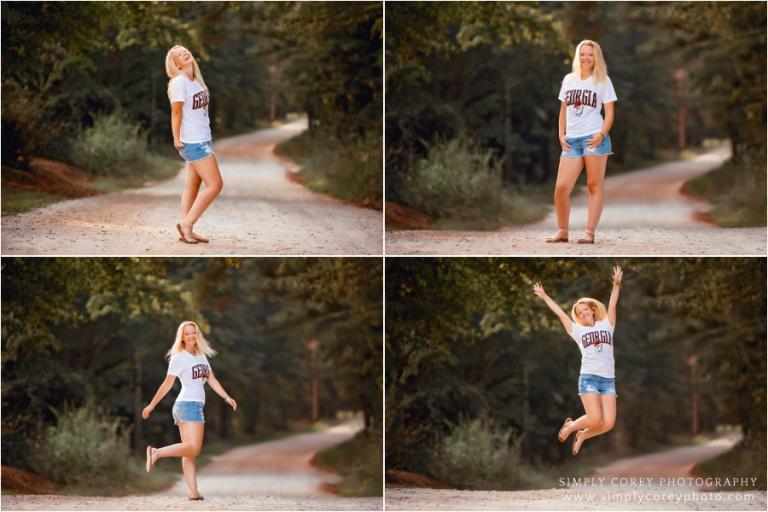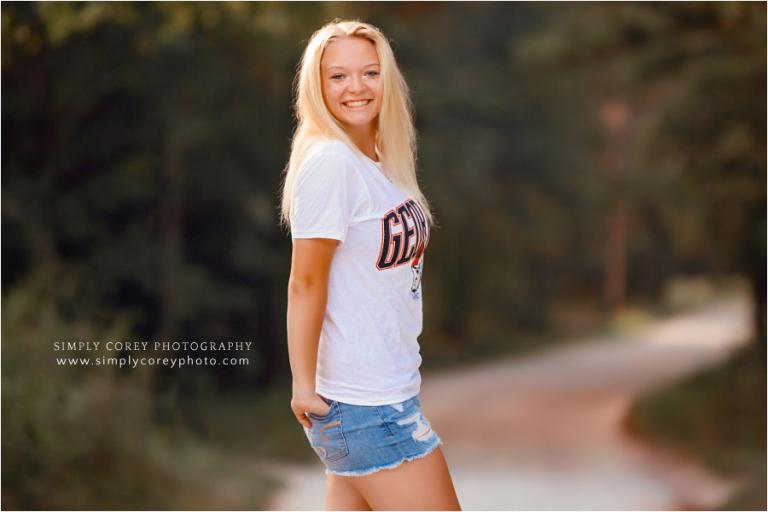 And then we photographed her in several of her own beloved sports jerseys. I love when teens bring things that are special to them – and these are definitely some of Payton's favorite things!
Once we made sure we had those covered, we moved on to her awesome striped jumpsuit!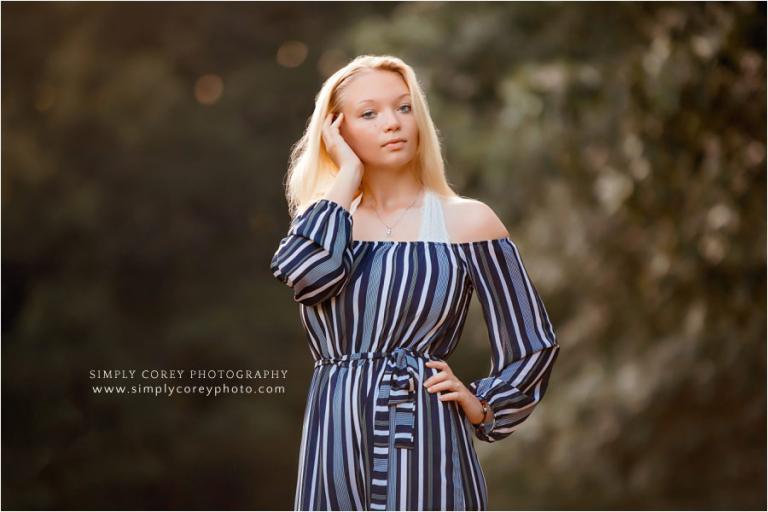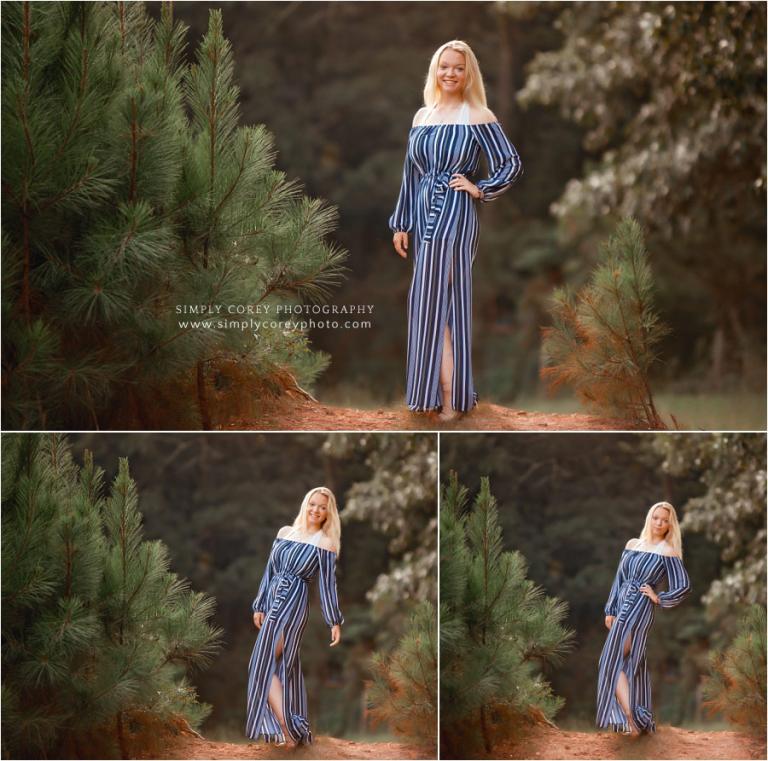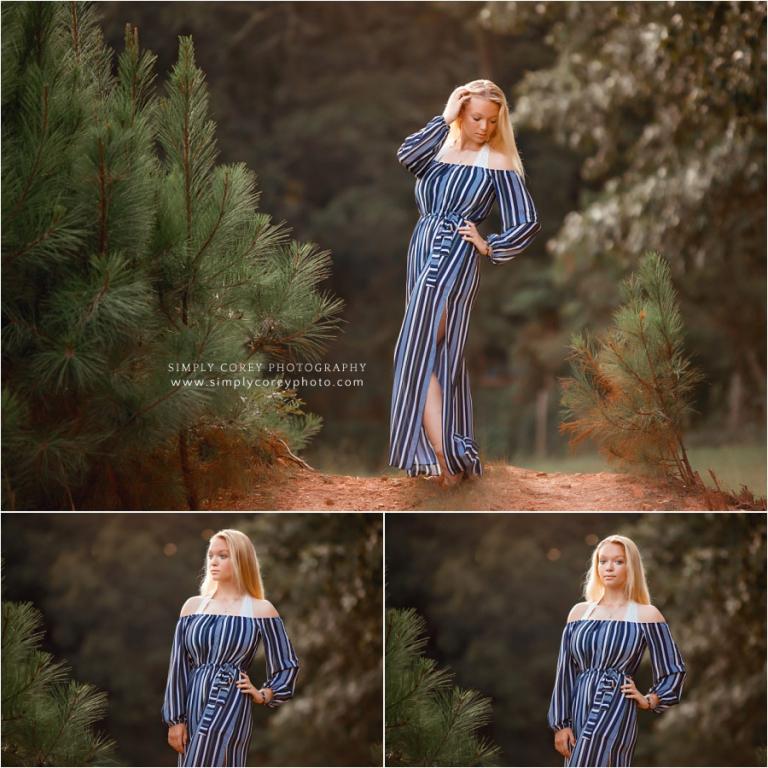 I grabbed these awesome sunglasses from Payton's mom as soon as I saw them. I love fun accessories, and those glasses were perfect!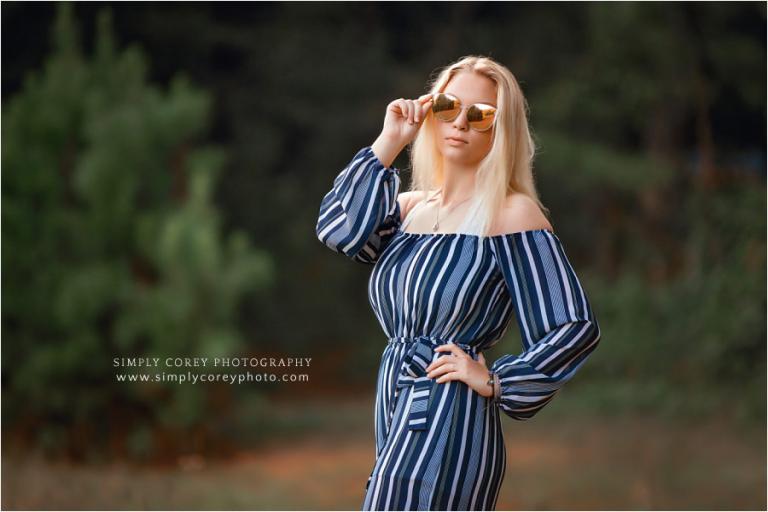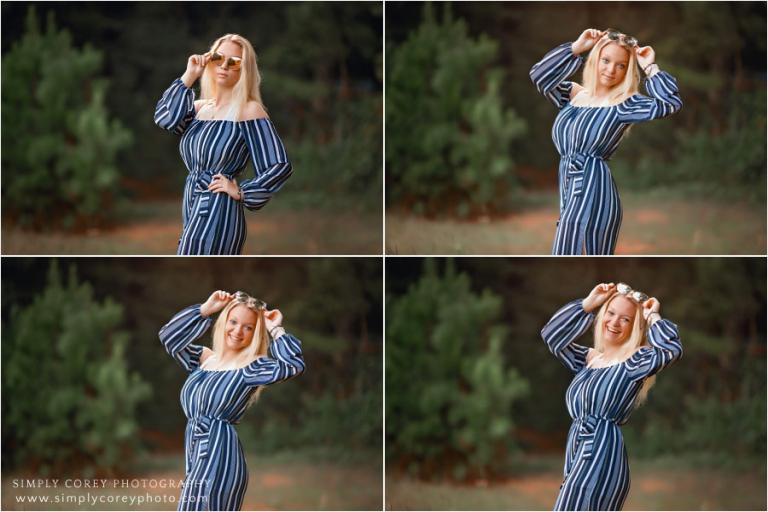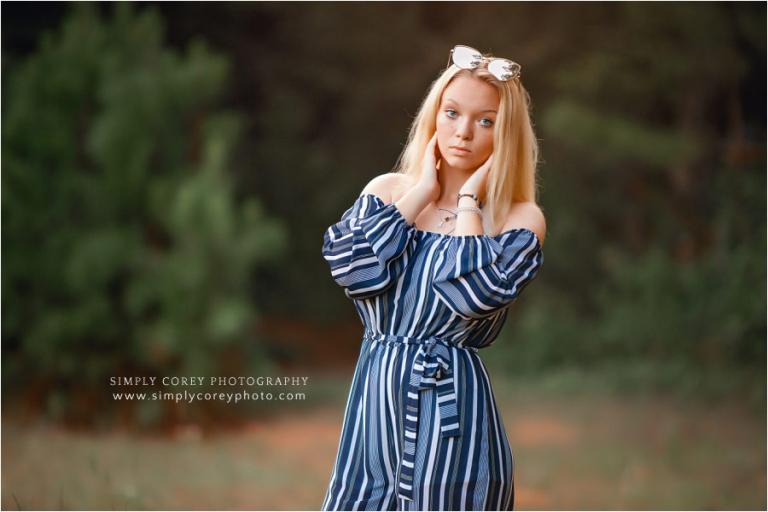 Besides her mom, Payton also brought along one of her best friends for her senior session! Bringing a friend can help with "moral support", but they're always welcome to jump into a few photos too!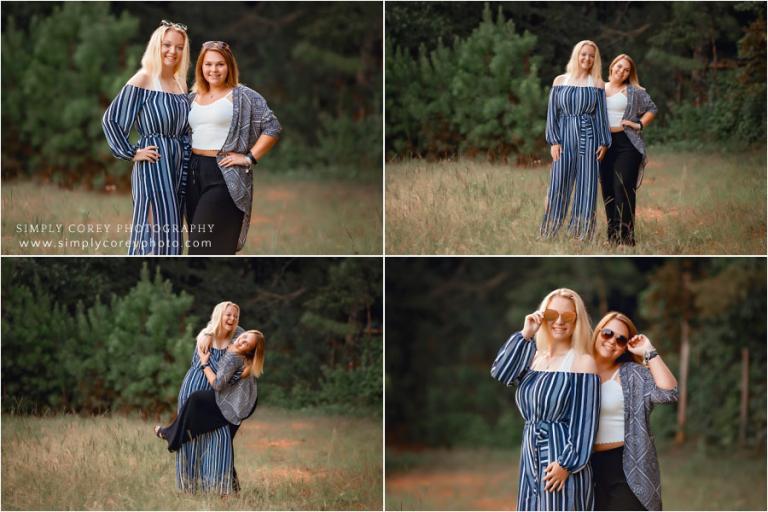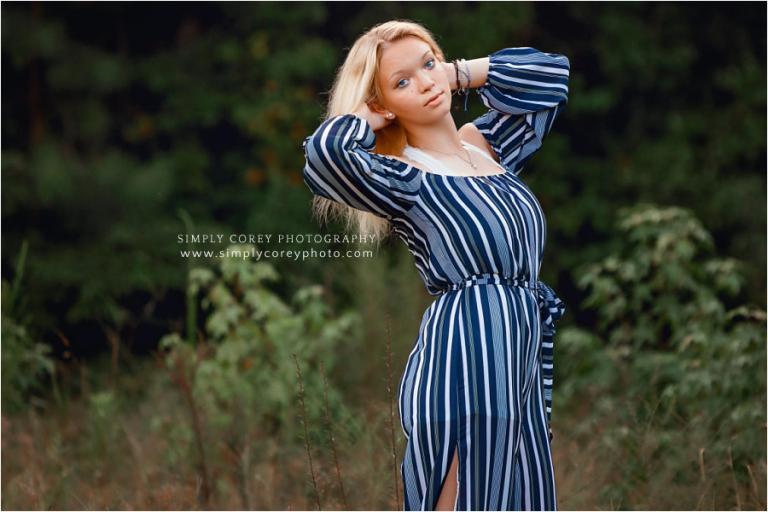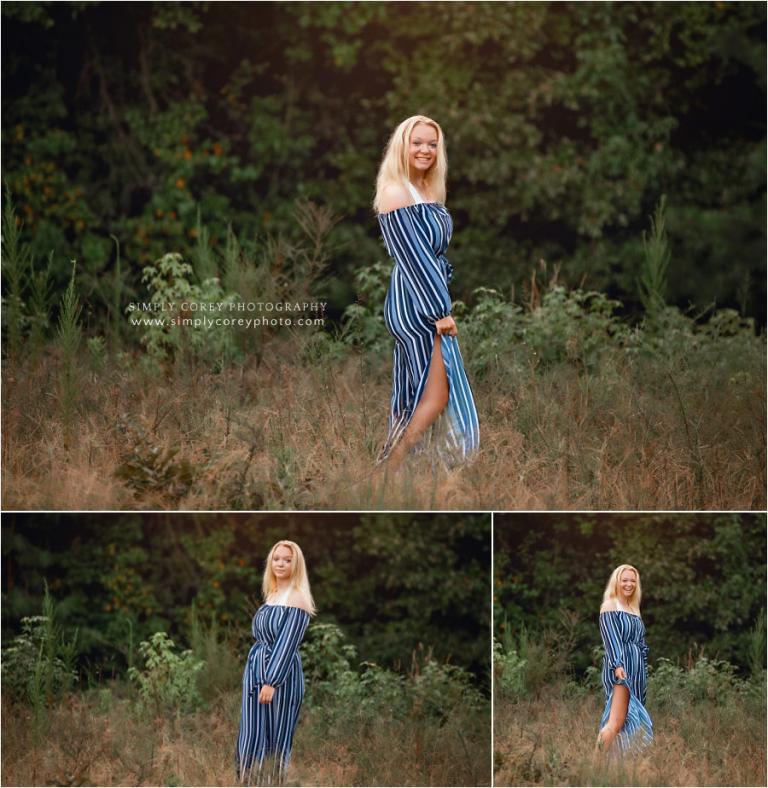 Payton was such a natural in front of the camera, and I love the variety we were able to get during her session held at my location!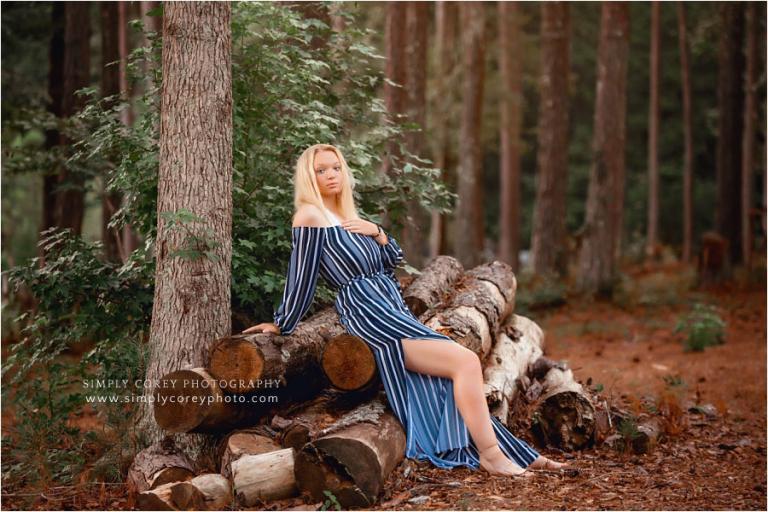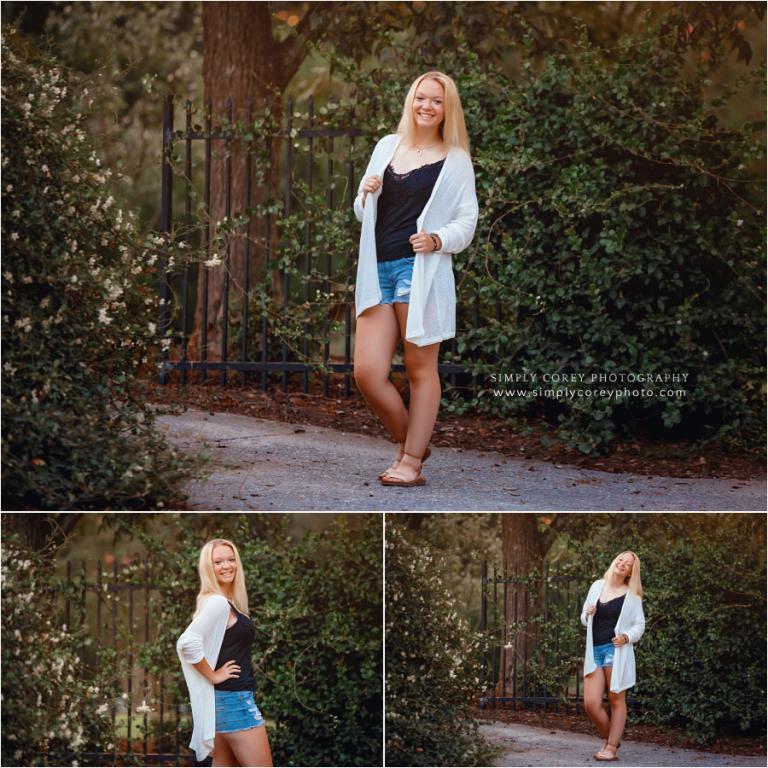 I love how something so simple as a cardigan can turn into a fun prop. Love these!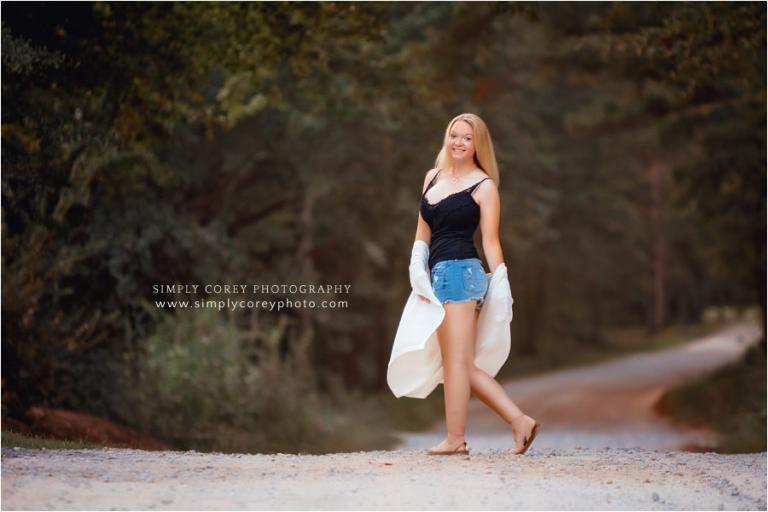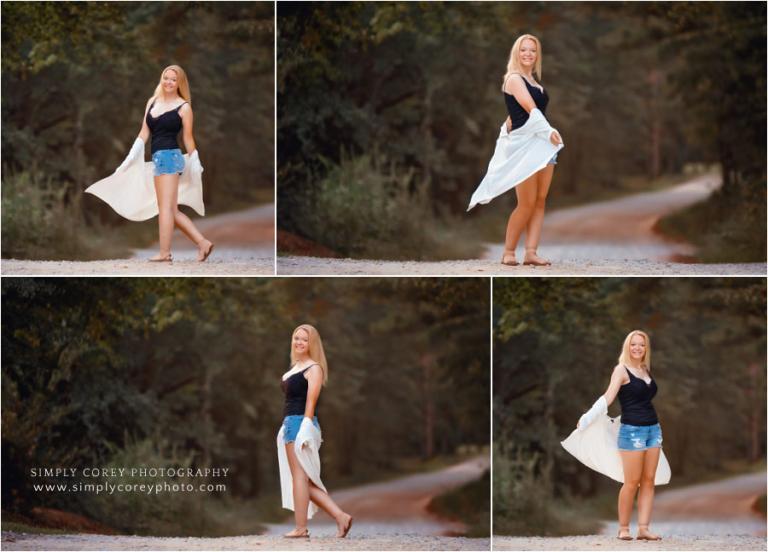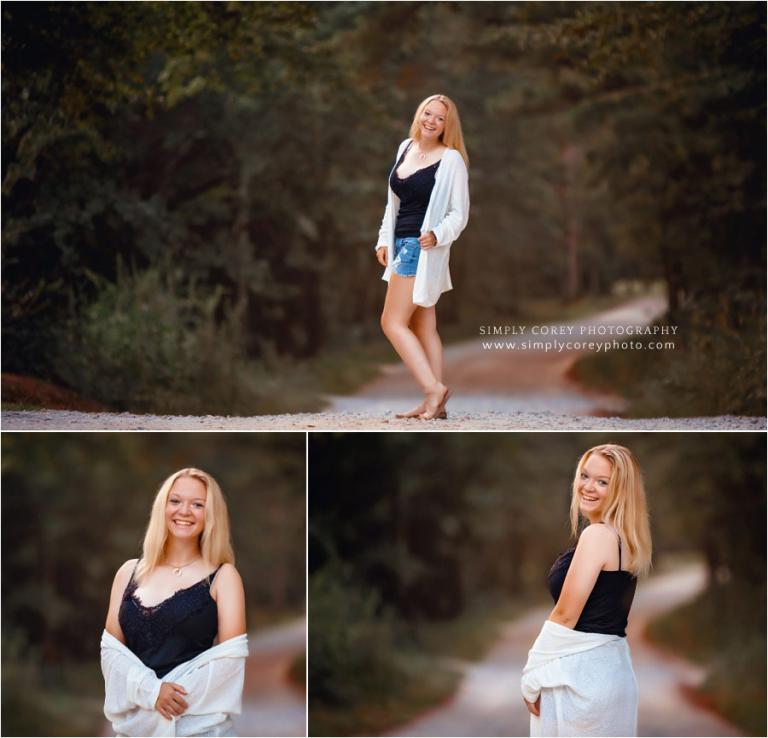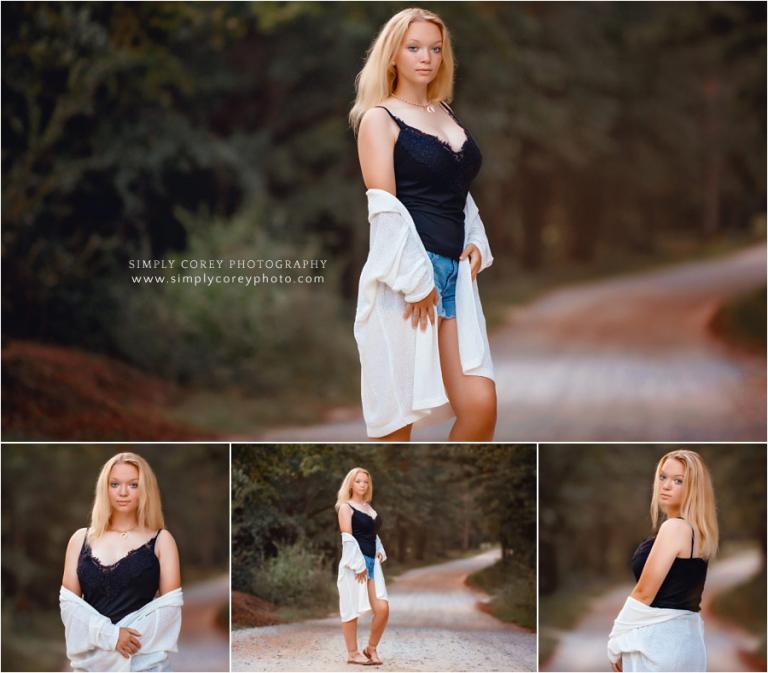 Payton, you rocked your senior session and I hope the rest of your senior year is amazing!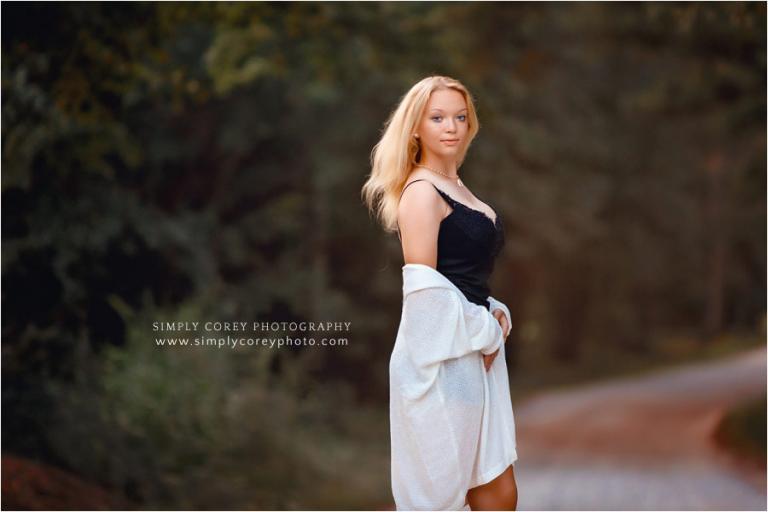 . . .
More About Villa Rica Senior Portrait Photographer, Simply Corey Photography:
Simply Corey Photography is located west of Atlanta, near Villa Rica, Newnan, Carrollton, Douglasville, and Bremen. I have been a professional photographer for 15 years, and have photographed many teens and high school seniors throughout metro Atlanta since. Teens and seniors may have their portrait sessions at my private outdoor location or at a location of their choice around greater Atlanta. This can be a downtown area, stables, or somewhere else that is meaningful!
Want more information? You are welcome to request detailed pricing and my availability by using the form on my contact page.
Members of my VIP Facebook Group and subscribers to my email newsletter receive the first announcements for exclusive photography specials, mini session announcements, and other news from time to time. You are also welcome to connect with Simply Corey Photography on my Facebook page and Instagram!