This graduating senior happens to be my very own. He is my fourth of five, and it is a bit surreal that he is graduating high school this weekend. It doesn't seem that long ago that I had four little ones to look after, and now they're all grown up. I am pretty sure that is the worst thing about having four children under five years. It's not the craziness of juggling a couple of preschoolers, a toddler, and a newborn (even though it feels like it at the time). It's when they all grow up on you all at once. One right after the other.
Zechariah's graduation is definitely bittersweet for me. I wish I had more time when he was little, but I so enjoy who he is now. My rowdy little boy has grown up to be such a great young man. I love our talks, the sense of humor we share, and his big heart. He makes me super proud to be his mama and I look forward to see where this next chapter in life takes him.
Of my five children, Zechariah is the one that doesn't like having pictures taken the most and I've never done a whole session of just him. This year was his senior year of high school though, and I made him promise me last summer that he'd let me take his senior portraits. We finally made his session happen with less than 2 weeks before graduation – but better late than never!
For someone who eludes the camera, I was amazed at the amount of photo we took! I am known to work quickly, but he definitely gave me more time that evening than I expected. ♥ Probably because I let him choose his own clothes and didn't insist he smiled in every photo! Ha!
The first set of photos were taken around our property, mainly because I wanted some of him at home.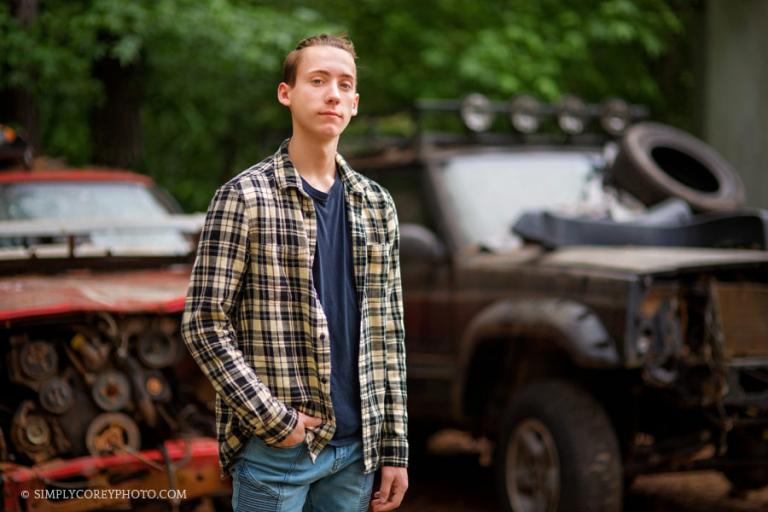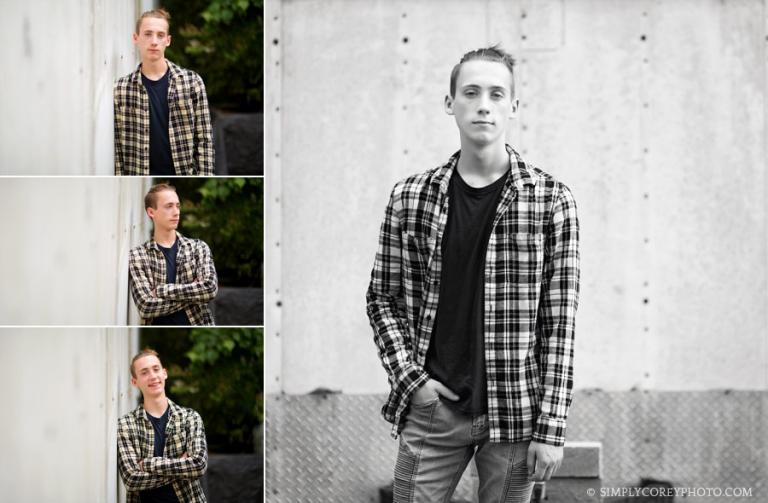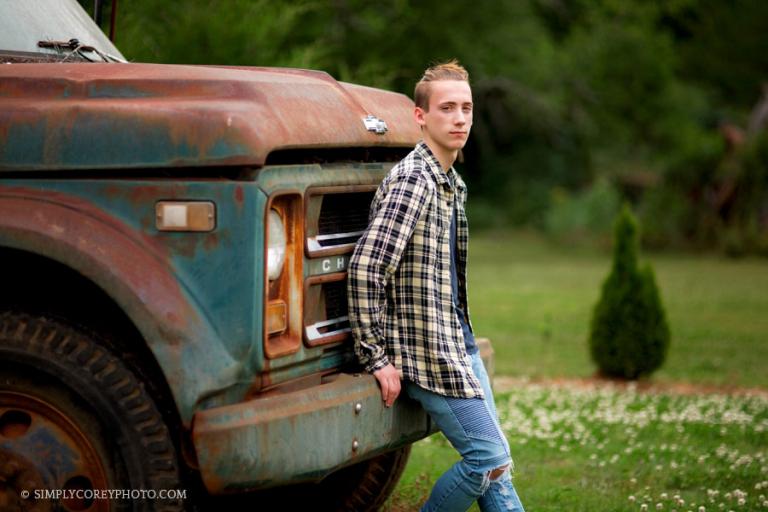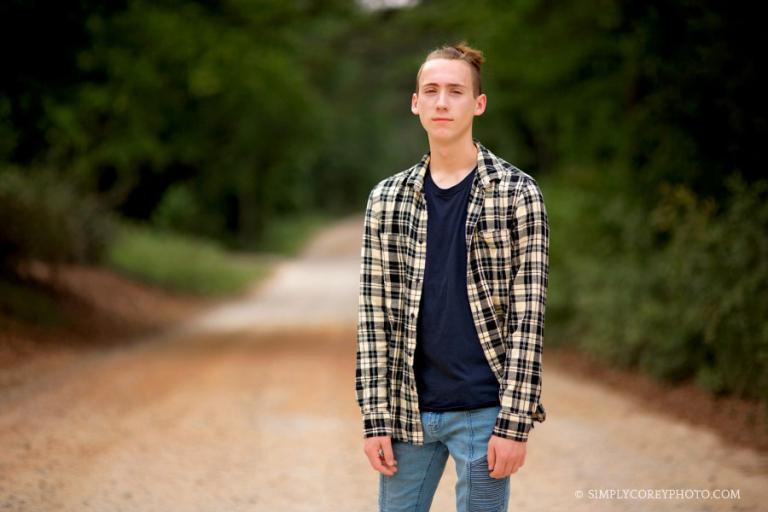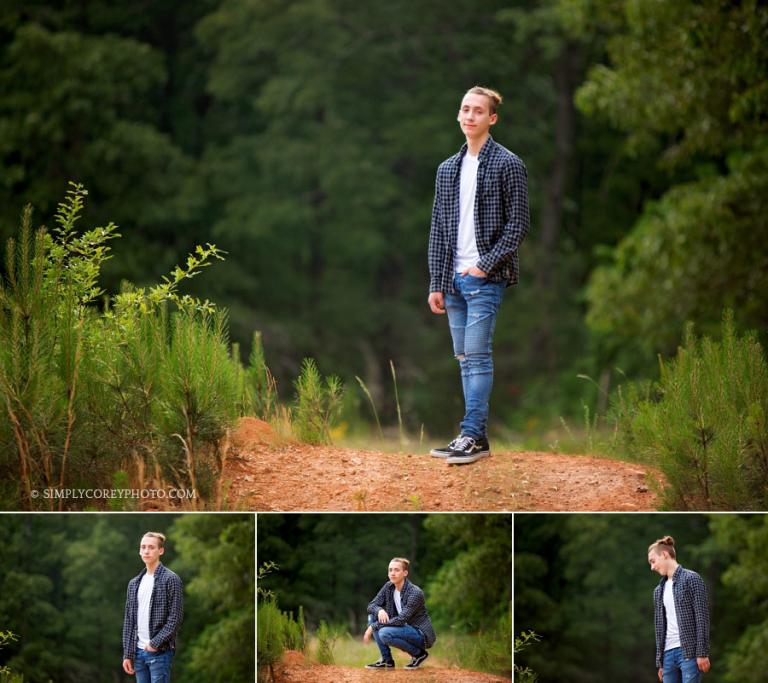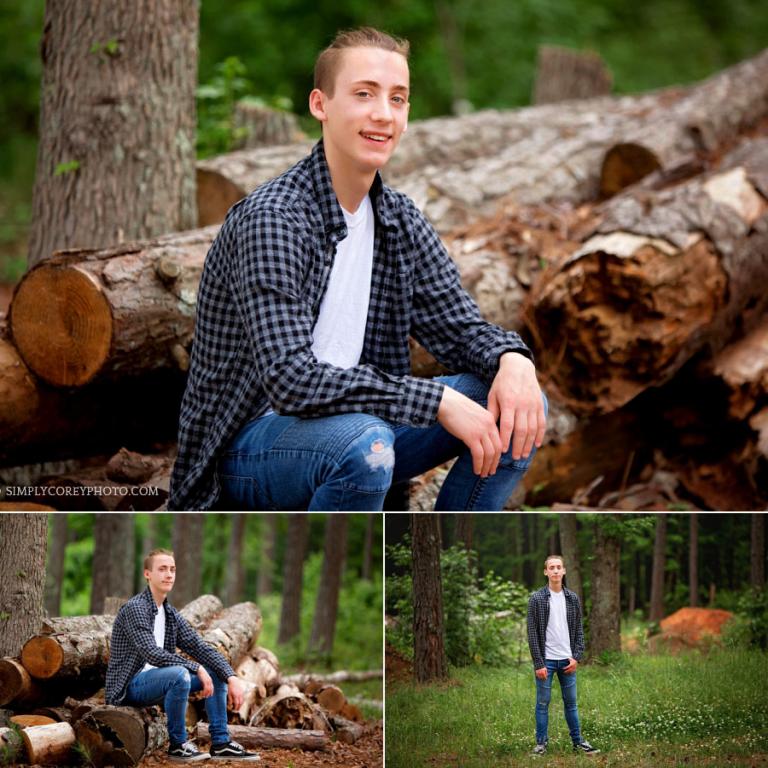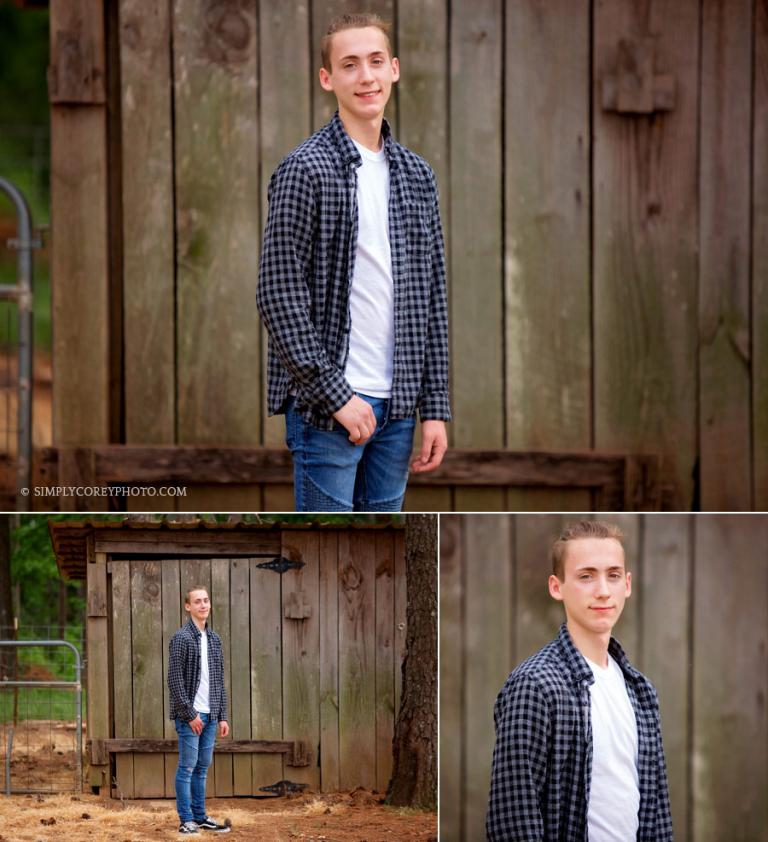 Then we went to a local downtown location for a different look. I think this setting fit his style and personality a little more …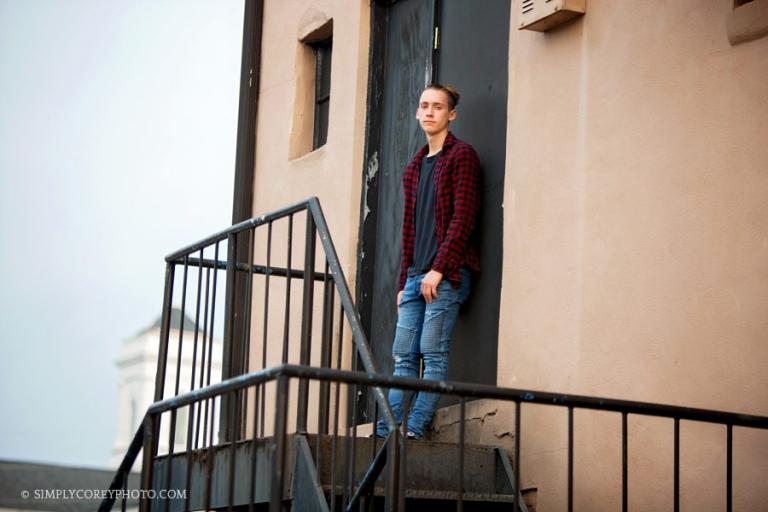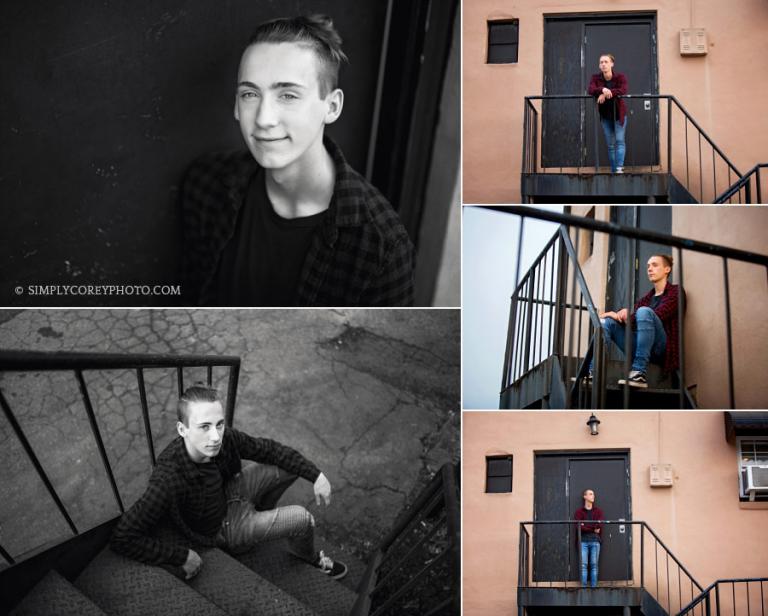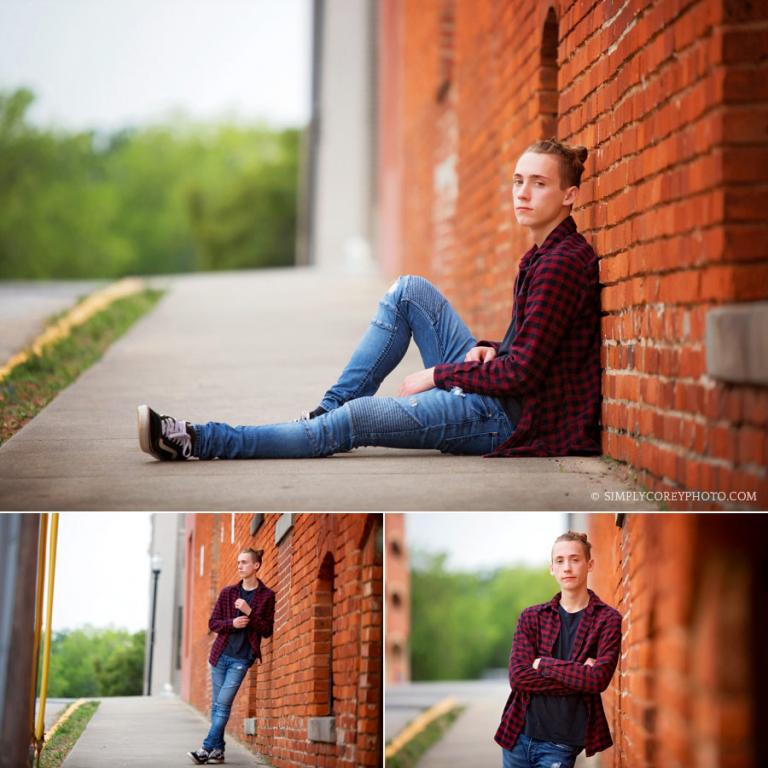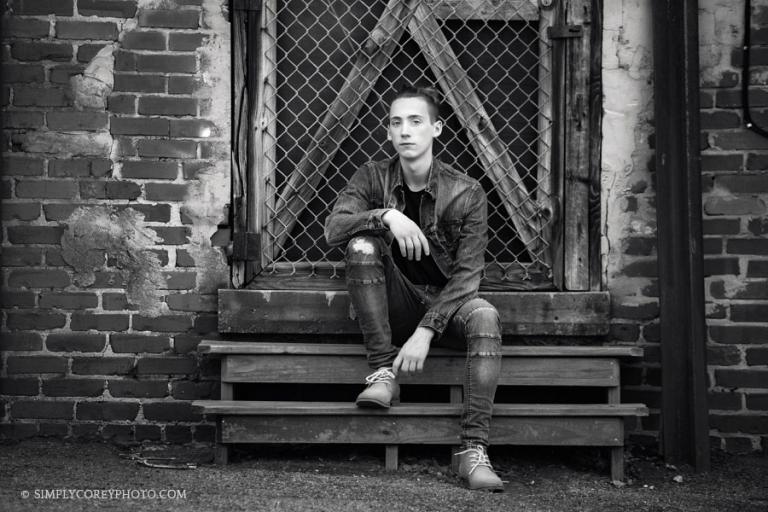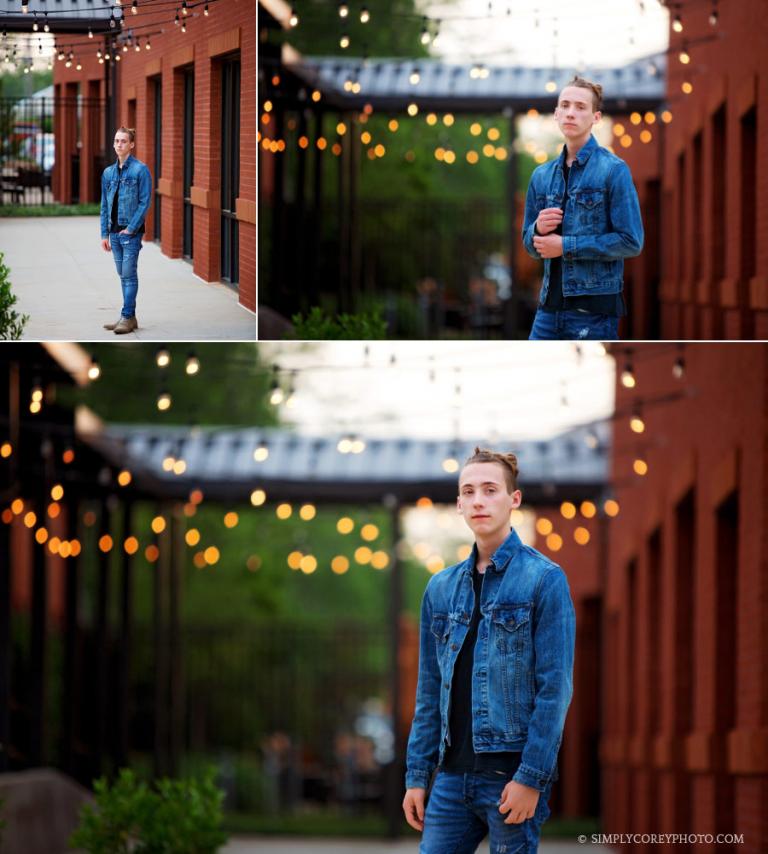 Congratulations, Zechariah! I love you! ♥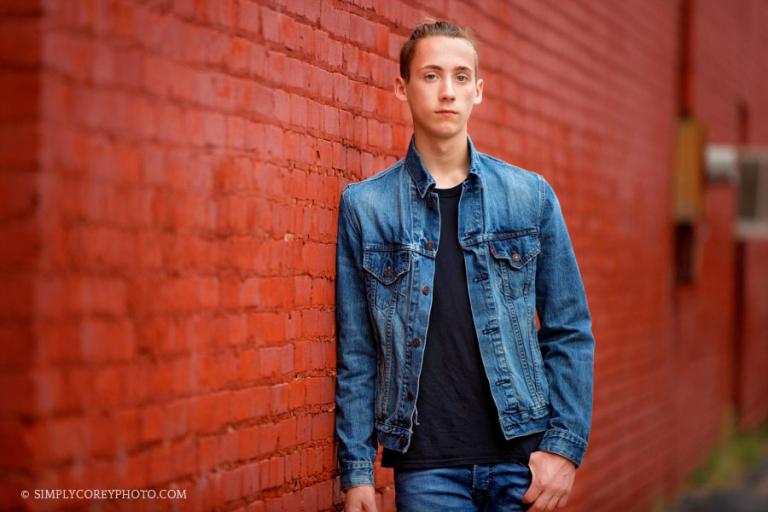 . . .
More About Douglasville Senior Portrait Photographer, Simply Corey Photography:
Simply Corey Photography is located in West Georgia, near Douglasville, Carrollton, Villa Rica, Newnan, and Bremen. I started my photography business at the end of 2004 and have had the privilege of photographing many teens and high school seniors throughout metro Atlanta since then. Seniors have the option of coming to my private outdoor location for their portrait session or have their senior portraits done at a location of their choice within greater Atlanta.
Would you like more information? I have put together some general information for teens and senior portrait sessions, but you are welcome to request detailed pricing and my availability by using the form on my contact page.
Don't miss out on the email newsletter! Simply Corey Photography sends out exclusive photography specials, mini session announcements, and other news from time to time.
I would also love for you to connect with Simply Corey Photography on Facebook and Instagram!