You may remember this sweet boy's newborn session on the blog. He was curious and awake quite a bit during his newborn session, and he was just as inquisitive during his sitter session at 7 months old! ♥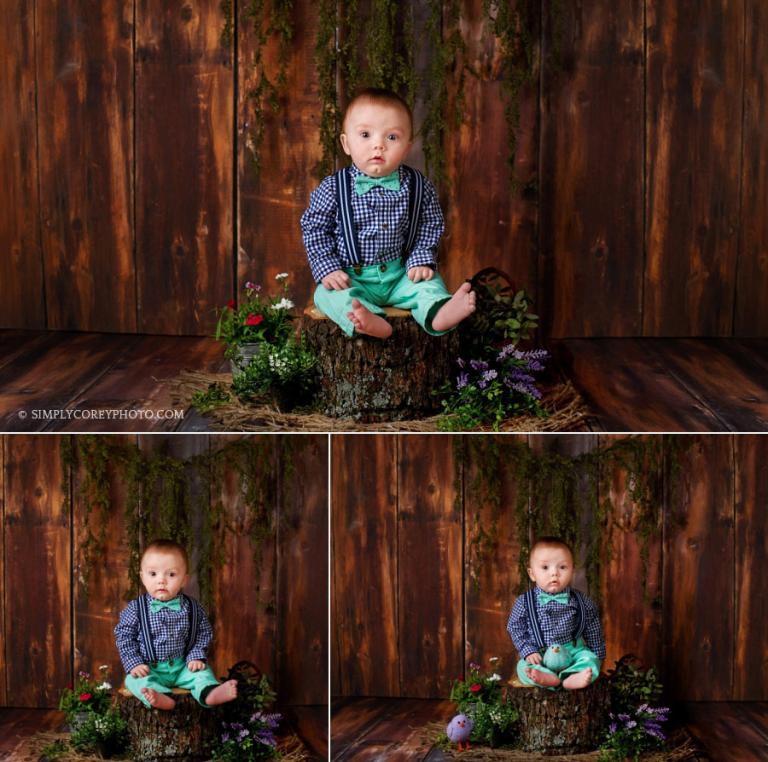 His mom really wanted outside spring photos, but we had a lot of rain in the forecast around the time for his session. So, I did what I could to bring a little springtime into the studio! Mom also brought his special bunny from his newborn session. I love when families include items with sentimental value. ♥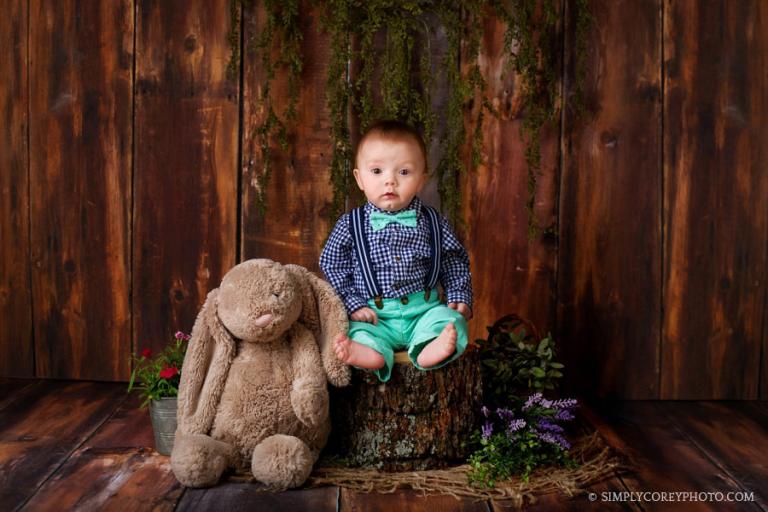 And isn't Markham's Easter outfit too cute? I love his little bow tie … but I am a little partial since my youngest wears bow ties quite often!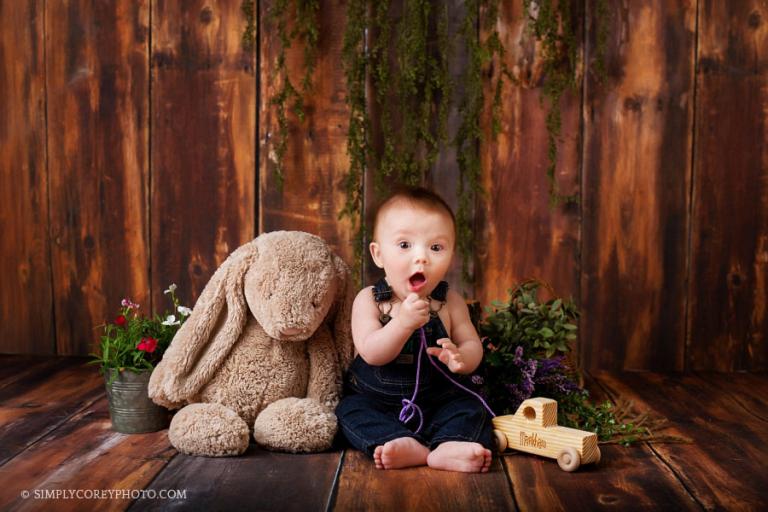 This bucket was also used in his newborn session! Baby's first year goes by so fast, and it is amazing to watch how fast they grow, change, and learn in such a short time!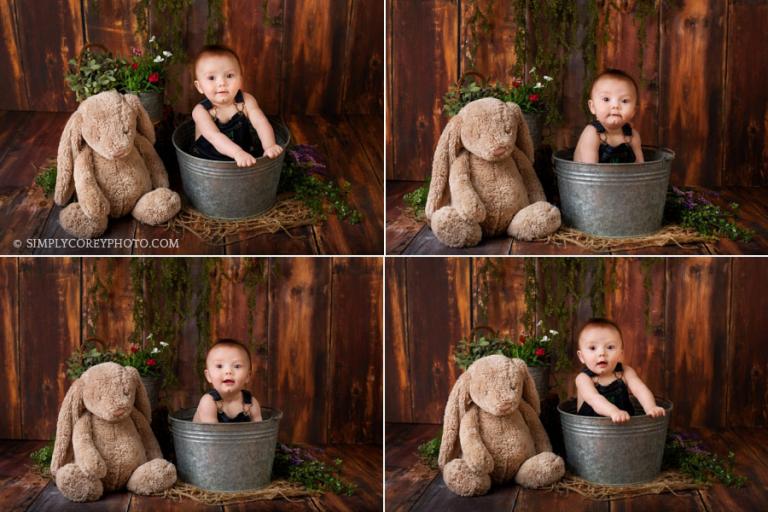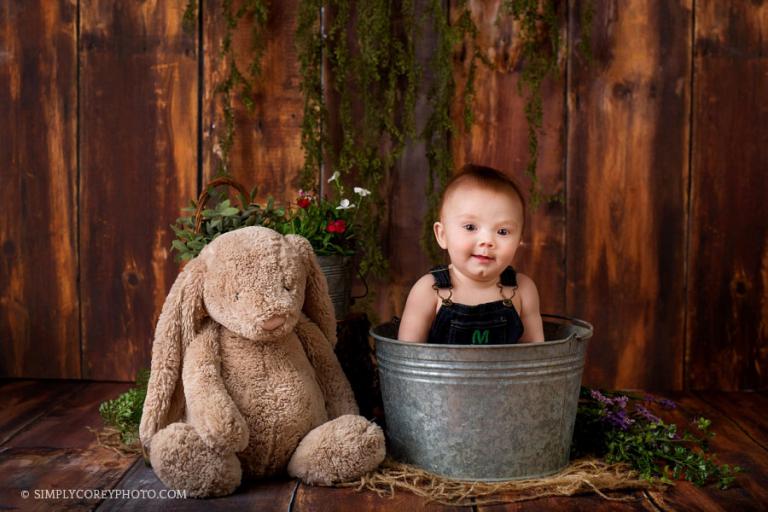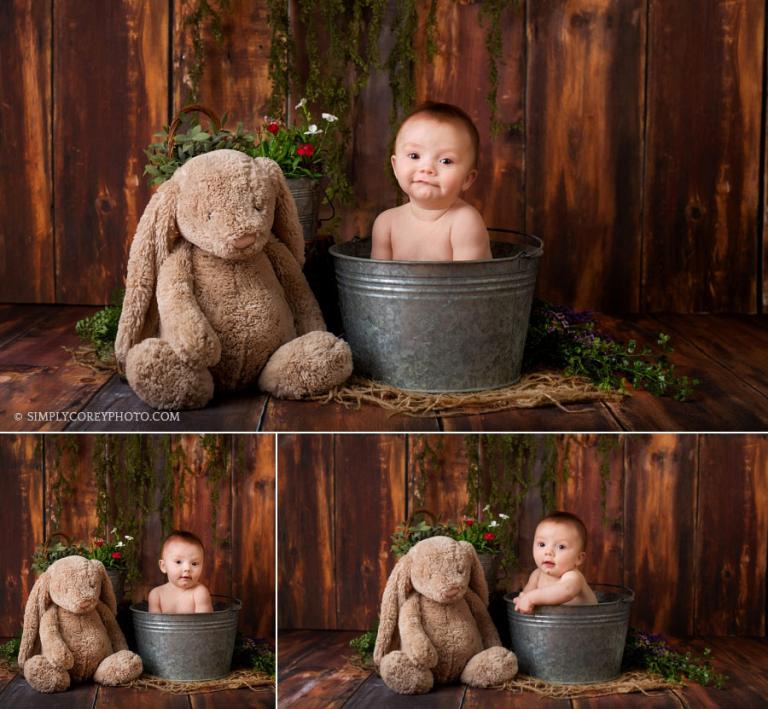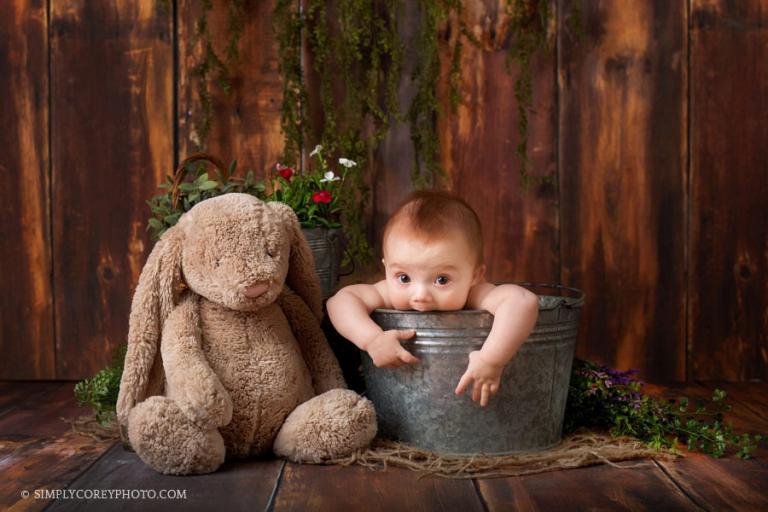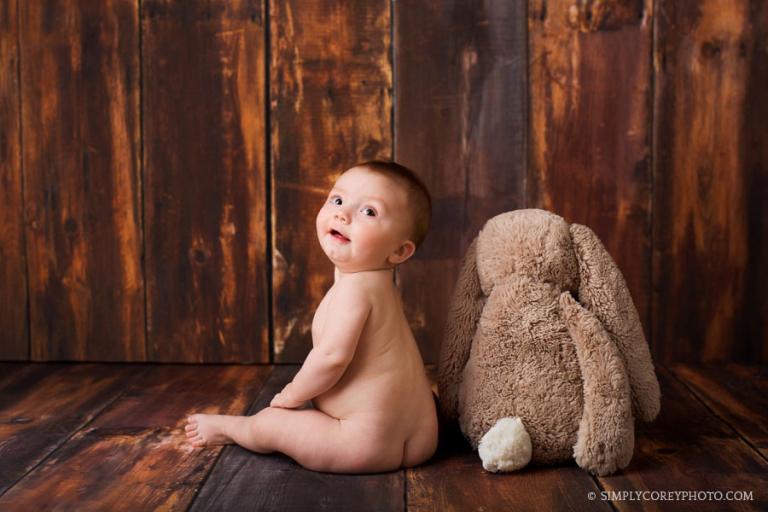 In the next few photos, he is wearing one of the hats I keep here in the studio. Doesn't he look absolutely adorable? ♥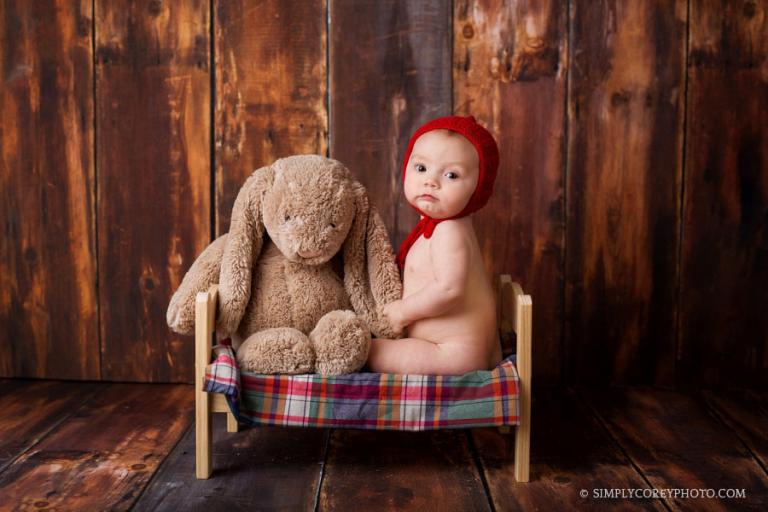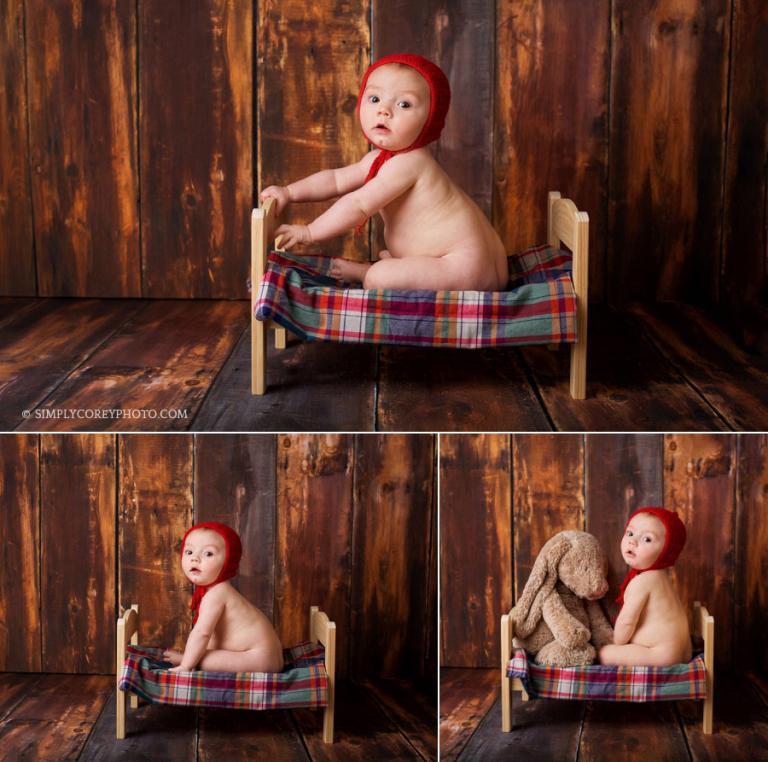 Baby boy was done by the end of our session, but I am so glad I got some of him grabbing his toes. It is one of my favorite shots for this age!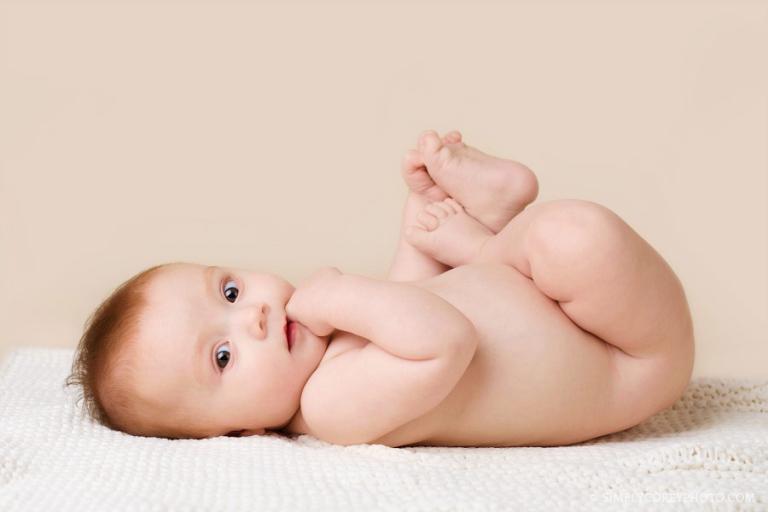 Such a fun sitter session! I can't wait to see how much he's grown when Mom brings him in for his one-year cake smash session!
. . .
More About Carrollton Baby Photographer, Simply Corey Photography:
Simply Corey Photography is located in West Georgia, near Newnan, Carrollton, Douglasville, Villa Rica, and Bremen. I started my photography business at the end of 2004 and have had the privilege of photographing many babies and children with their families throughout metro Atlanta since then.
Families have the option of coming to my home studio or private outdoor location for a custom portrait session or have me come to their home for a lifestyle family session within greater Atlanta. Locations beyond 30 miles from me will require a small drive fee.
Would you like more information? I have put together some information together for baby milestone sessions with Simply Corey Photography, as well as several other types of portrait sessions. Each link provides examples of my work, what to expect, and starting rates. Baby milestone sessions, baby's first year collections, and custom family portrait sessions are all available with Simply Corey Photography. You may request detailed pricing and my availability by sending me an email!
Subscribers to my email newsletter receive the first announcements for exclusive photography specials, mini session announcements, and other news from time to time. Be sure to sign up!
You are also welcome to connect with Simply Corey Photography on Facebook and Instagram! I share recent photography sessions, past work, and even a little bit of my everyday often.