My daughter graduated from Alexander High School in 2017. For her senior year, our goal was to take photos at least once a month. We came close but didn't quite reach our goal. Sometimes the photos were taken but didn't get edited or shared because I was busy with other things.
I was going through a hard drive recently and came across this session we did one afternoon. Over two years ago! Sigh. I had to make time to edit these. This session of ours on a country dirt road with a vintage bicycle was actually one of my favorites! I still have the vintage bicycle, basket, and floppy hat if you're interested in a similar session this spring or summer!
Now that my daughter is off at college, I miss my muse being available to take photos on a whim. I am definitely thankful for the photos I have though! ♥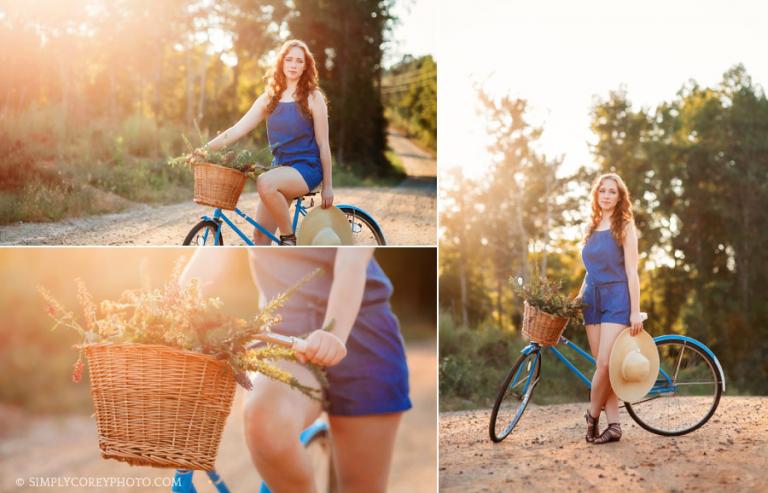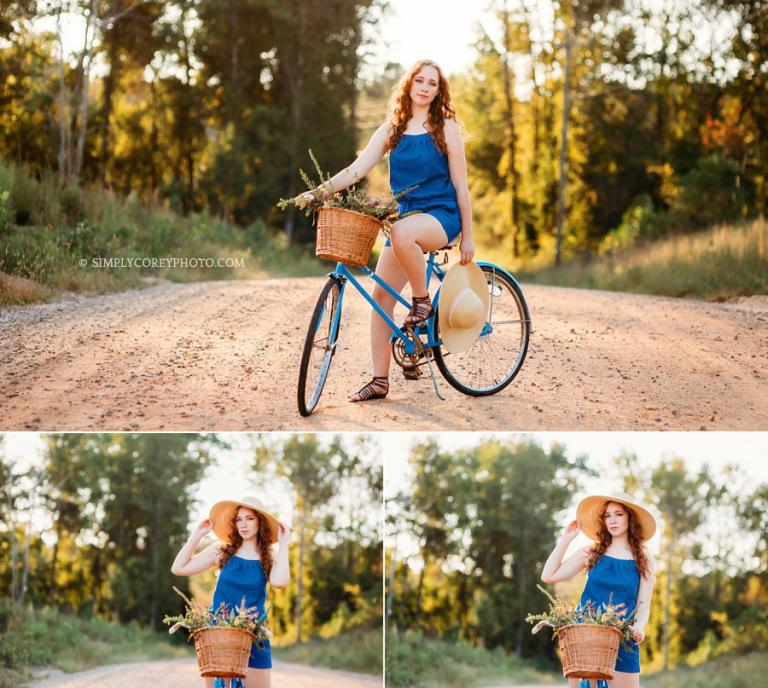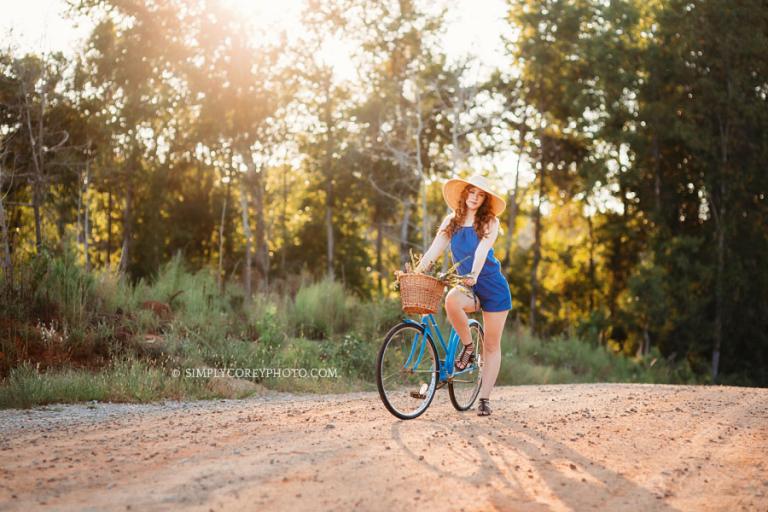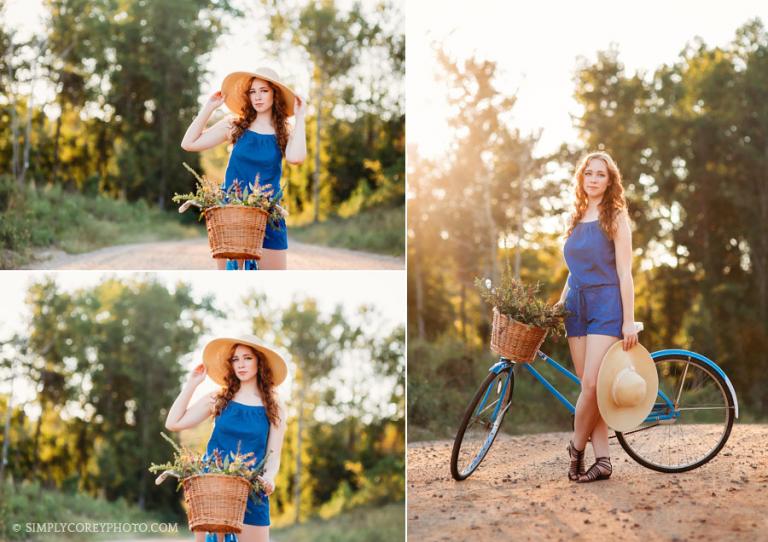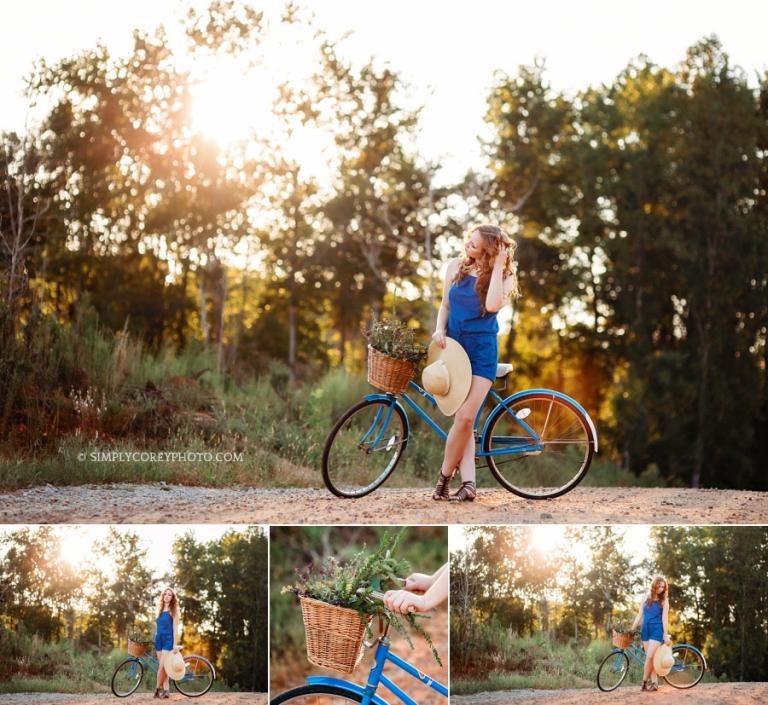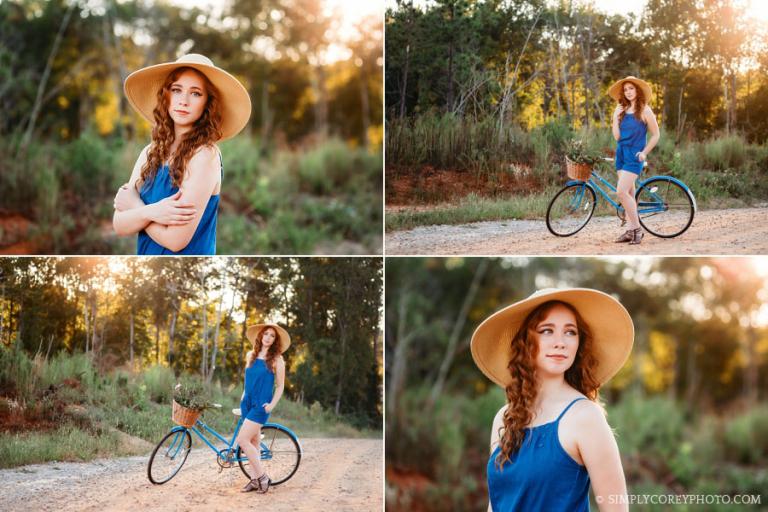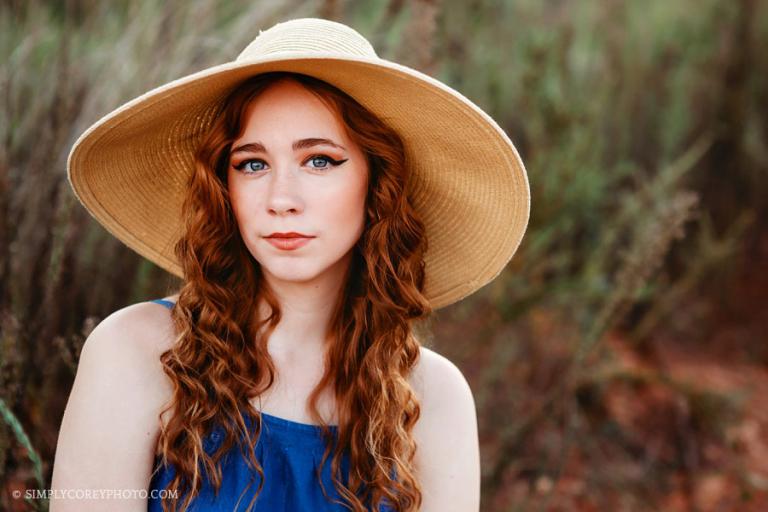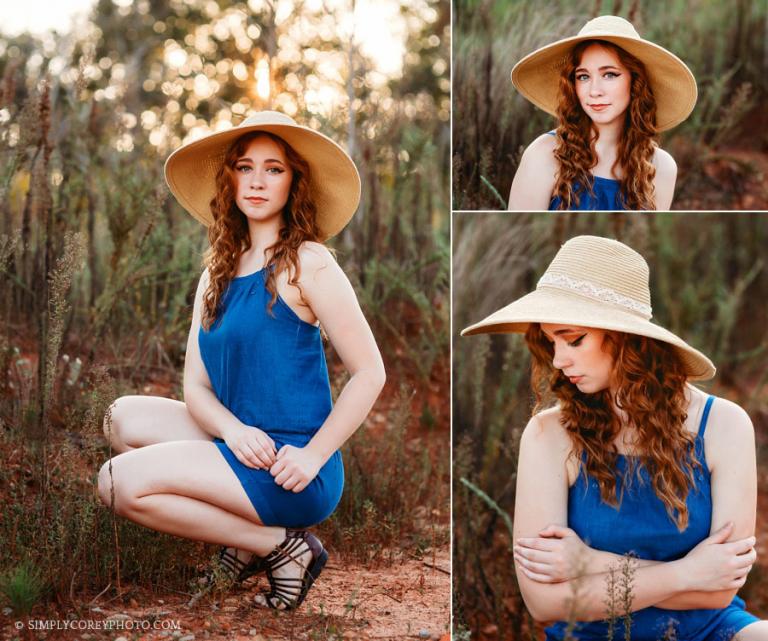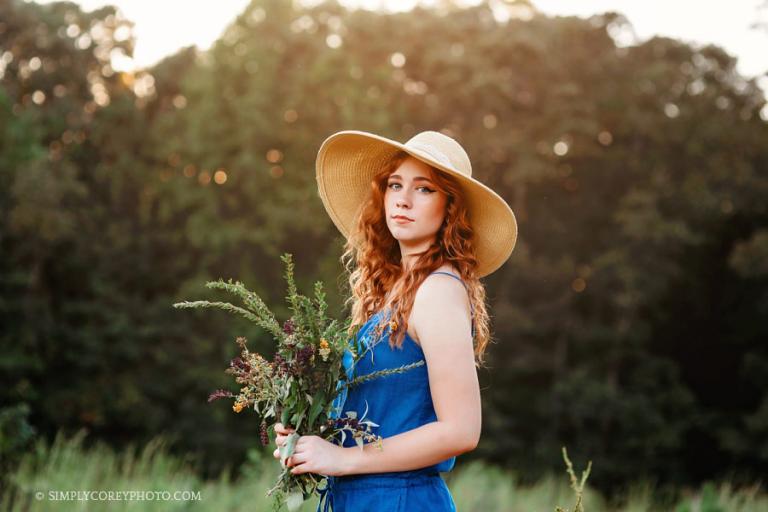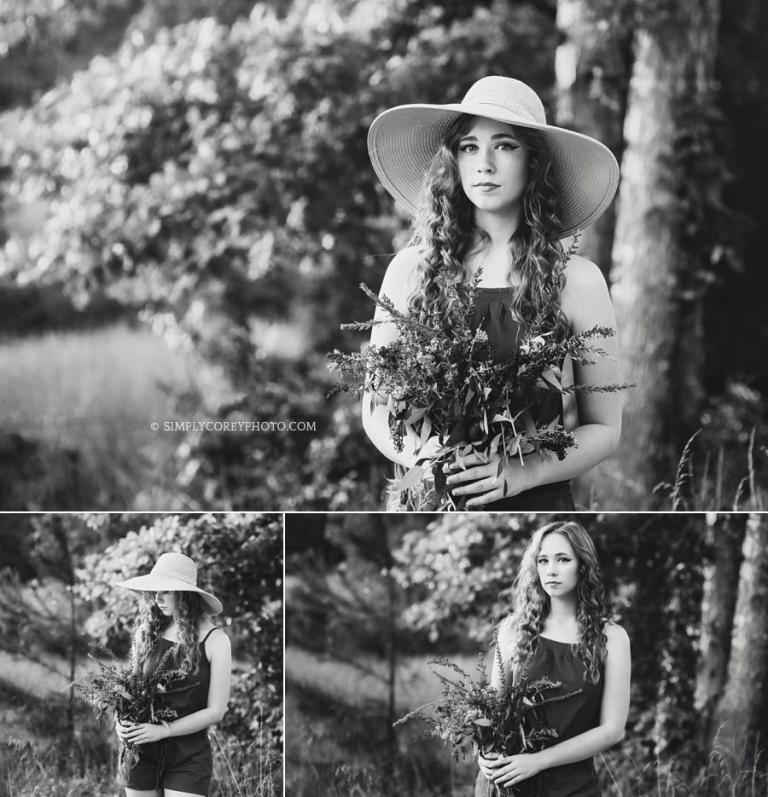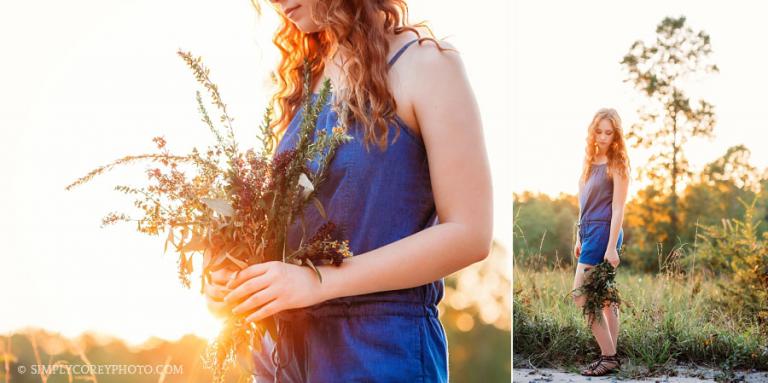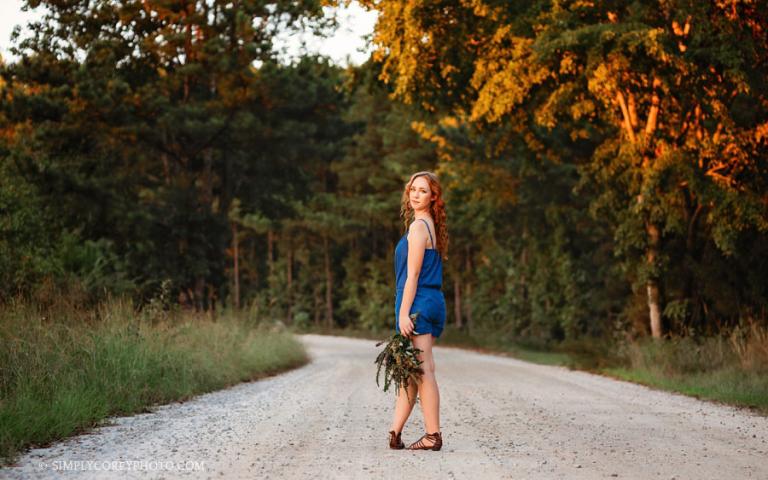 . . .
More About Atlanta Senior Portrait Photographer, Simply Corey Photography:
Simply Corey Photography is located west of Atlanta, near Douglasville, Villa Rica, Newnan, Carrollton, and Bremen. I have been a professional photographer since the end of 2004, and have photographed many teens and high school seniors throughout metro Atlanta since. Teens and seniors may have their portrait sessions at my private outdoor location or at a location of their choice around greater Atlanta. This can be a downtown area, a park, stables, or somewhere else that is meaningful!
Want more information? You are welcome to request detailed pricing and my availability by using the form on my contact page.
Simply Corey Photography also provides an email newsletter every now and then with exclusive photography specials, mini session announcements, and other news. Be sure to sign up!
I would also love for you to connect with Simply Corey Photography on Facebook and Instagram! I regularly share current sessions, past work, and some of my everyday.