I recently did a fun shoot for American Bear Cub Clothing Co. using a couple of their tee shirts. From their website: "We are a family owned company making a conscious effort to encourage our children to get back to the art of play. Letting go of technology, even if only for a little while, to explore once again the magic of imagination and curiosity.  This is #childhoodunplugged."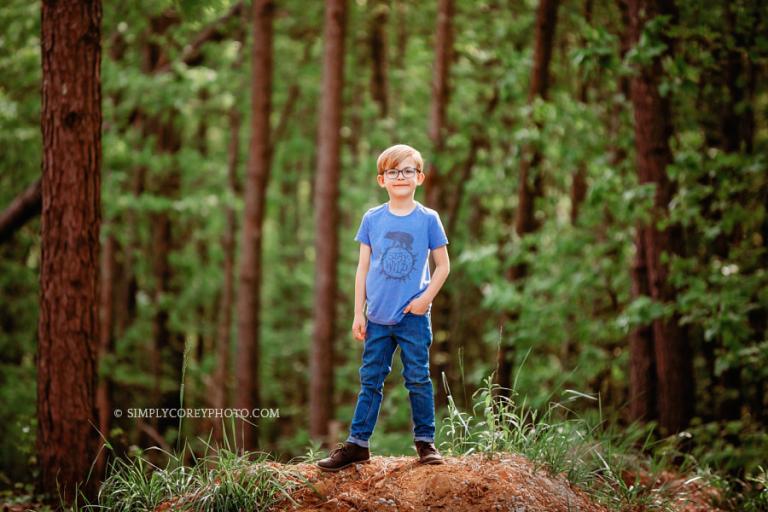 This clothing company was a perfect fit for me and my photography style since their mission is to explore the outdoors! Our country property (also available for portrait sessions) was perfect for the shoot too!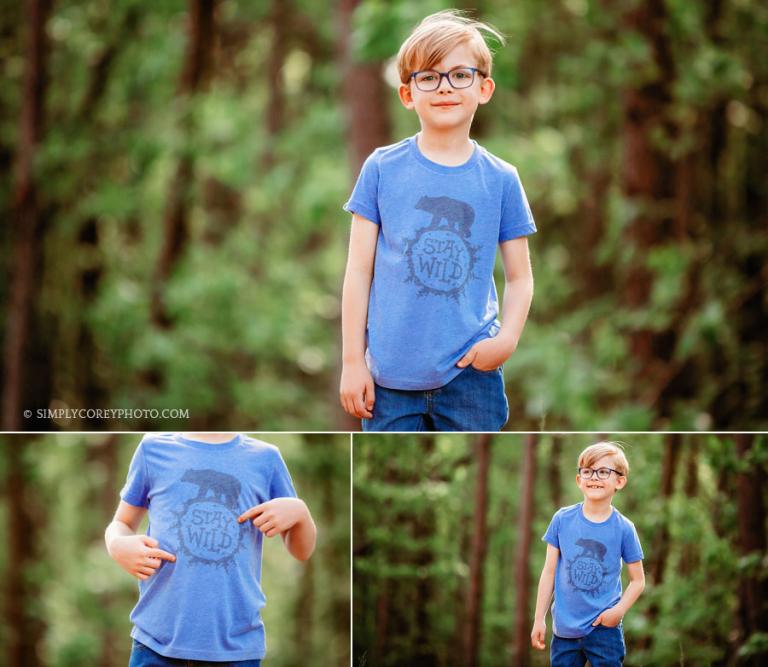 My son modeled the American Bear Cub shirts and both of us love them! Not only were the outdoorsy designs perfect, but the fit and feel are great too! They are so soft!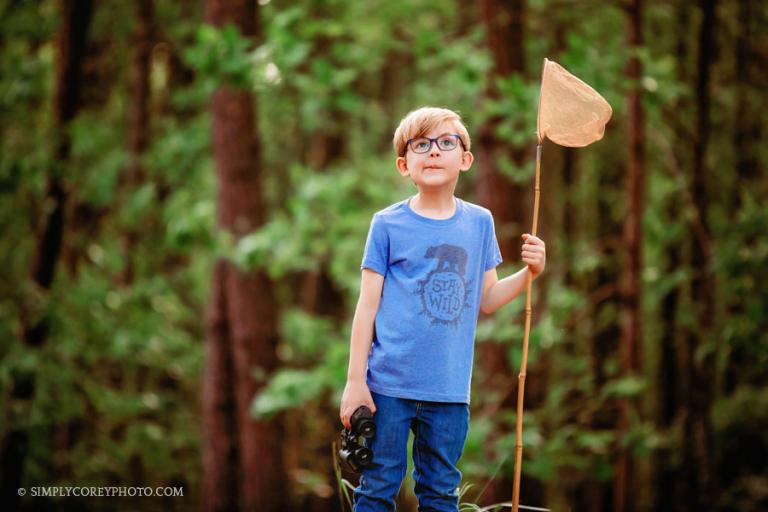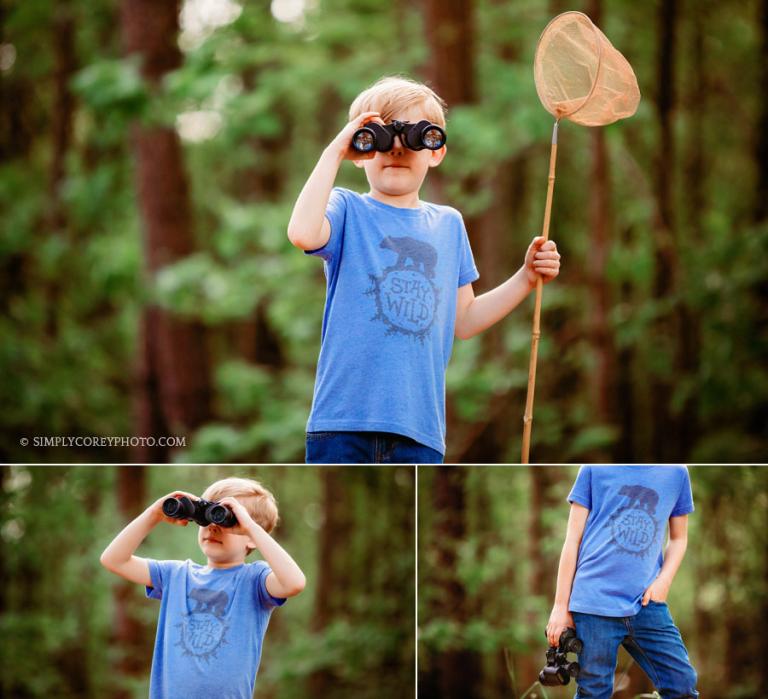 As you can see, we had a lot of fun with this shoot!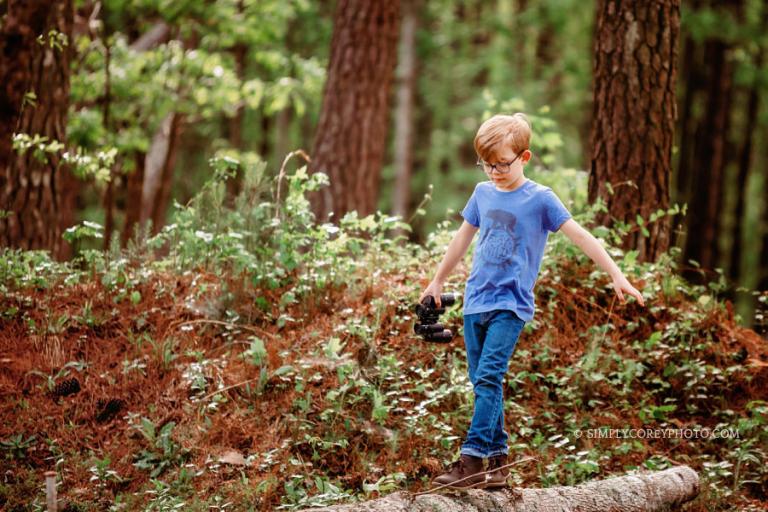 Even one of our goats got in on the action! Ha!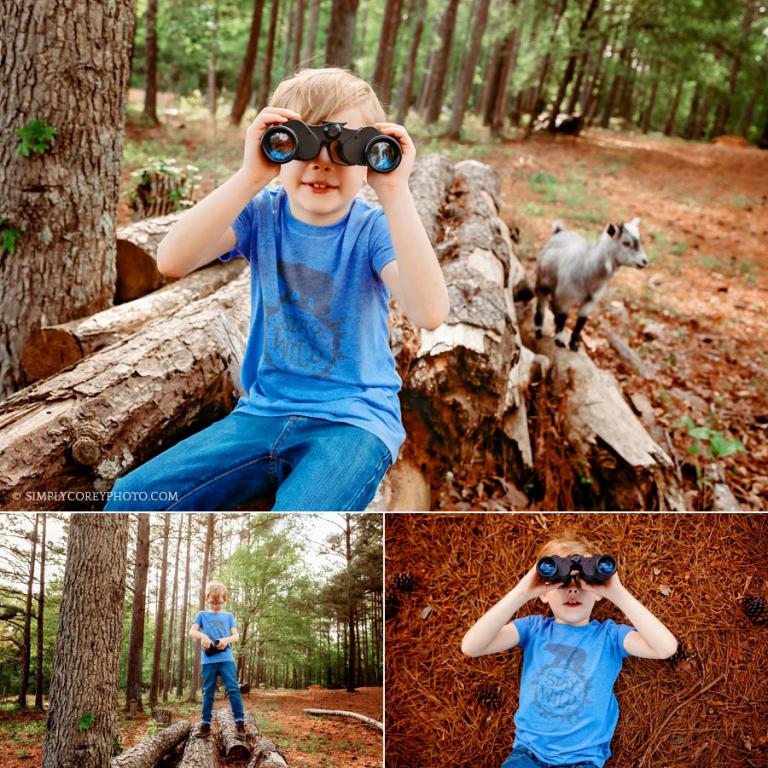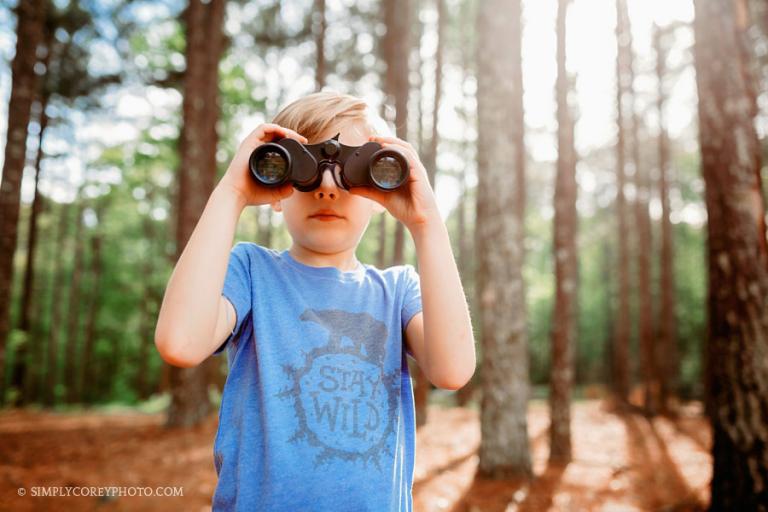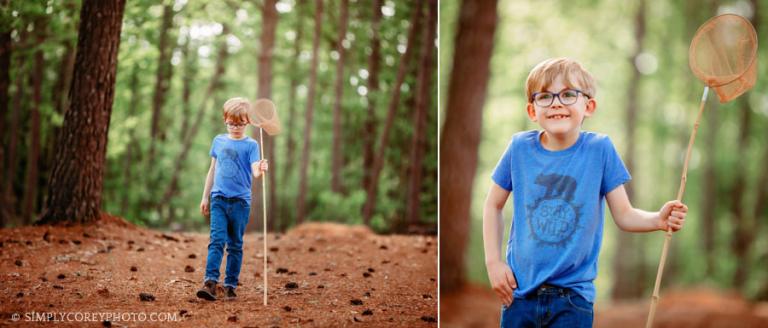 We got a little carried away with the "Stay Wild" shirt, but I love the "From Little Seeds Grow Mighty Trees" shirt just as much! ♥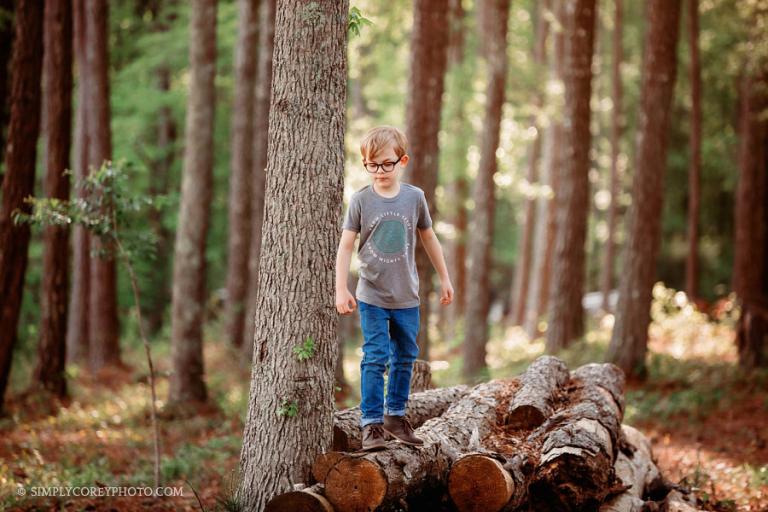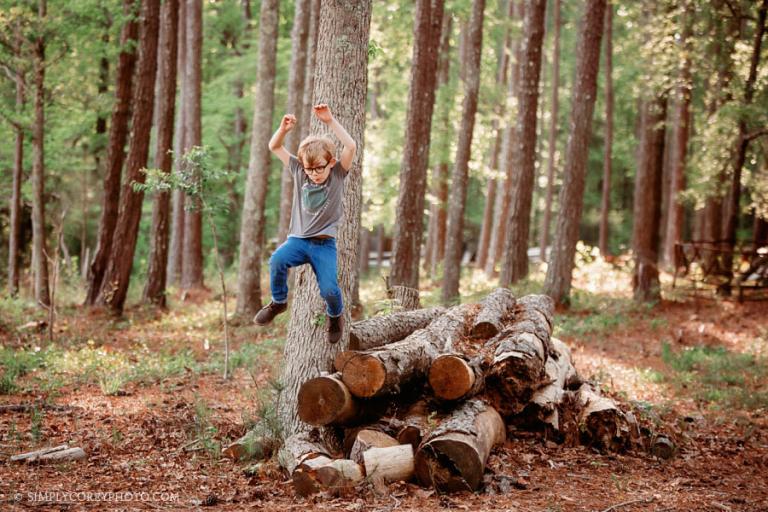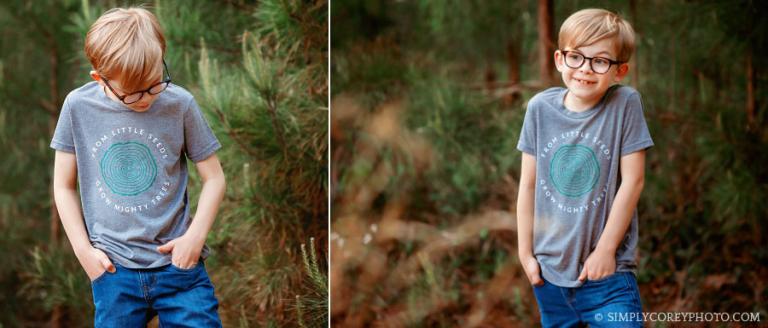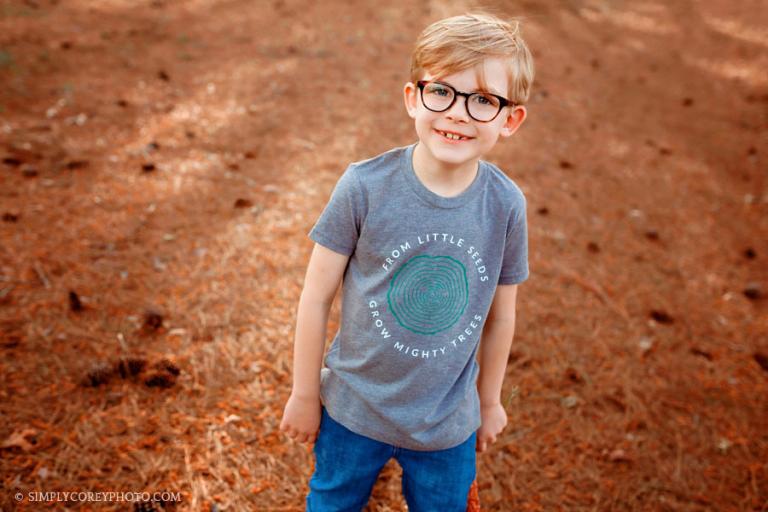 I had to include our newest little seedlings with this shirt!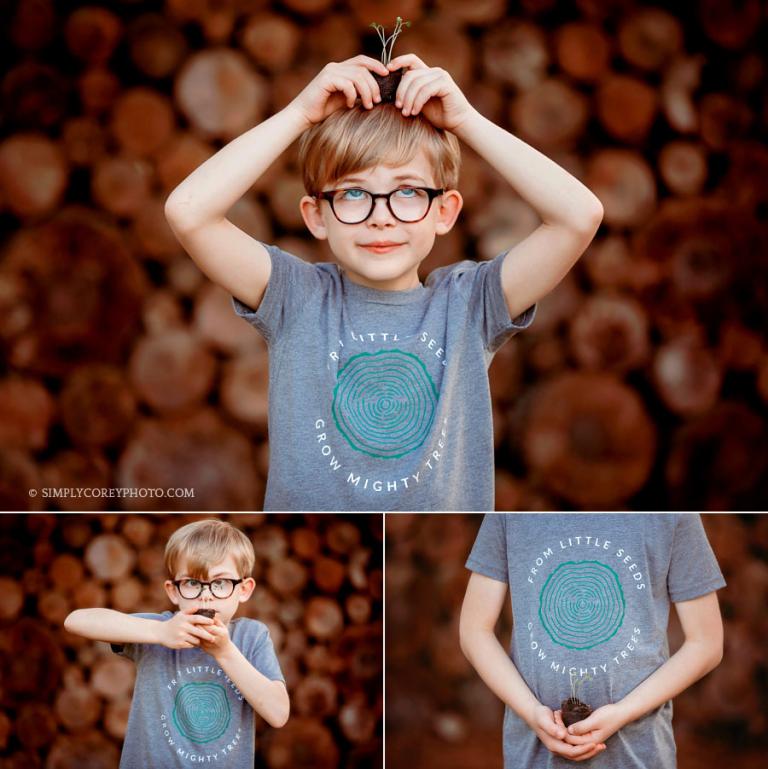 American Bear Cub Clothing Co. has great eco-clothing for the adventurers in your lives – kids, babies, adults, and more! Be sure to check them out!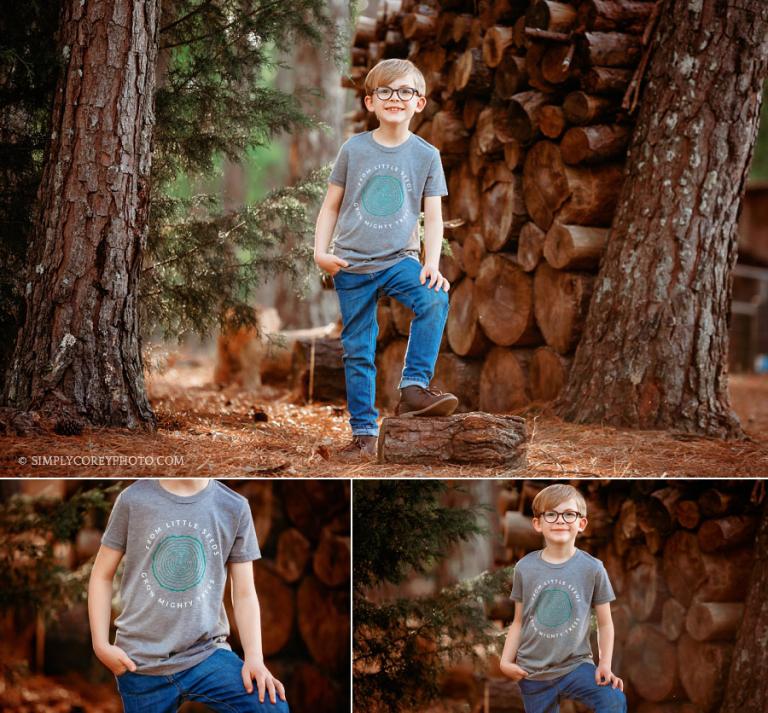 . . .
More About Atlanta Commercial Photographer, Simply Corey Photography:
Simply Corey Photography is located west of Atlanta, near Douglasville, Winston, Carrollton, Newnan, Douglasville, Bremen, and Villa Rica. I have been a professional photographer since the end of 2004 and have photographed many babies, children, high school seniors, and families throughout metro Atlanta since then. Commercial and product photography is also available. Please send me an email for a custom quote or session pricing and my availability.
You are welcome to connect with Simply Corey Photography on Facebook and Instagram. There is also a Simply Corey Photography VIP Facebook group you can join to receive exclusive photography specials, mini session announcements, and other news from time to time. Simply Corey Photography also provides an email newsletter that you can subscribe to!