It's hard to believe it's been months since I took this beautiful family's fall session … and that fall is right around the corner again! It's been a busy year already, but I have so many sessions from the last several months I'd love to share on the blog. Including this one! I photographed this family a couple of years before when they had just one child, and I love that they came back for another session with their baby girl. ♥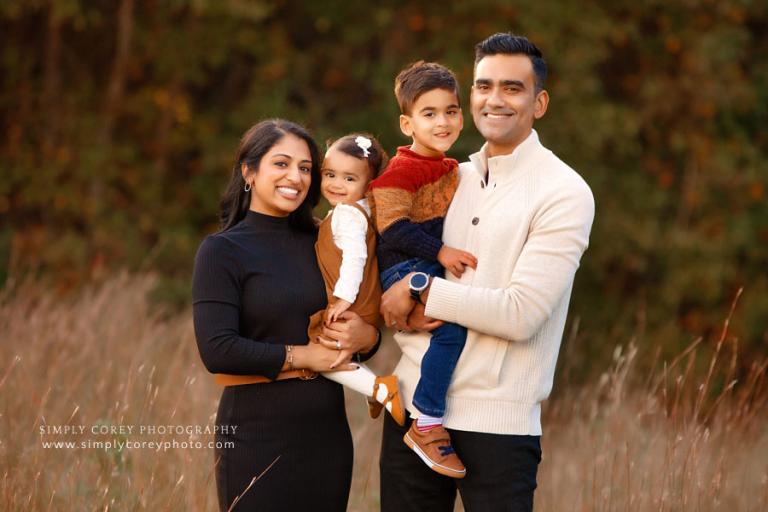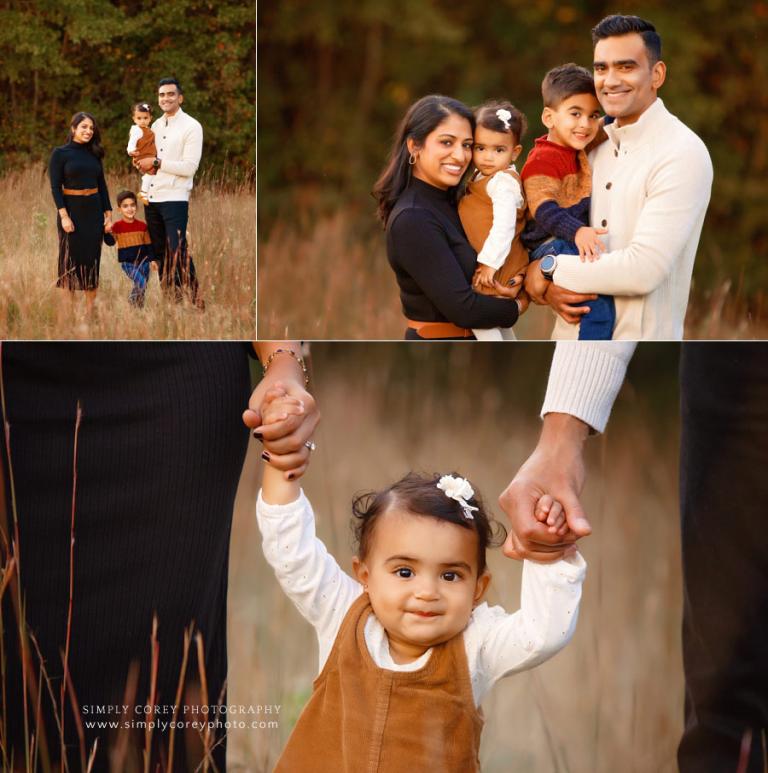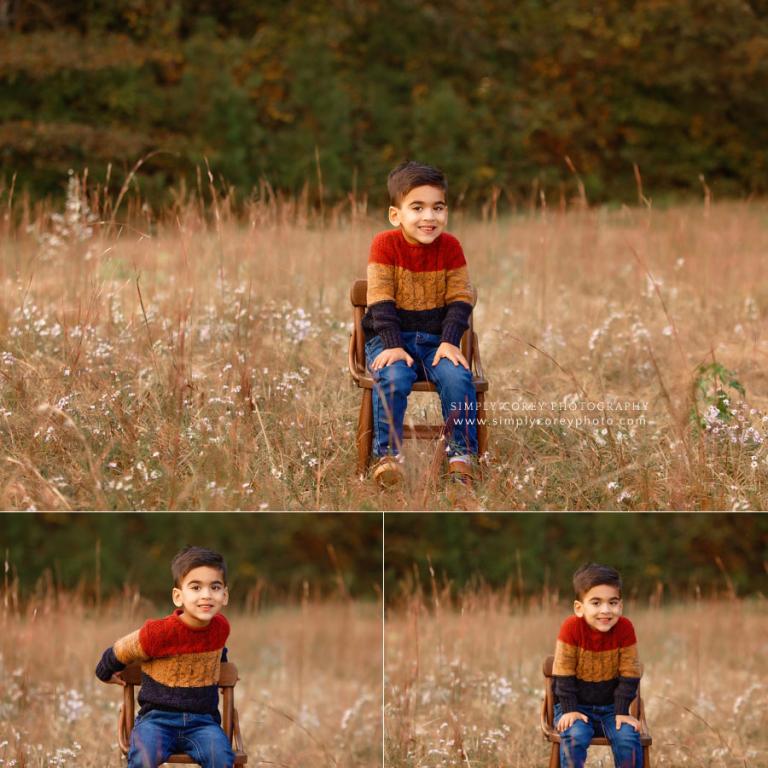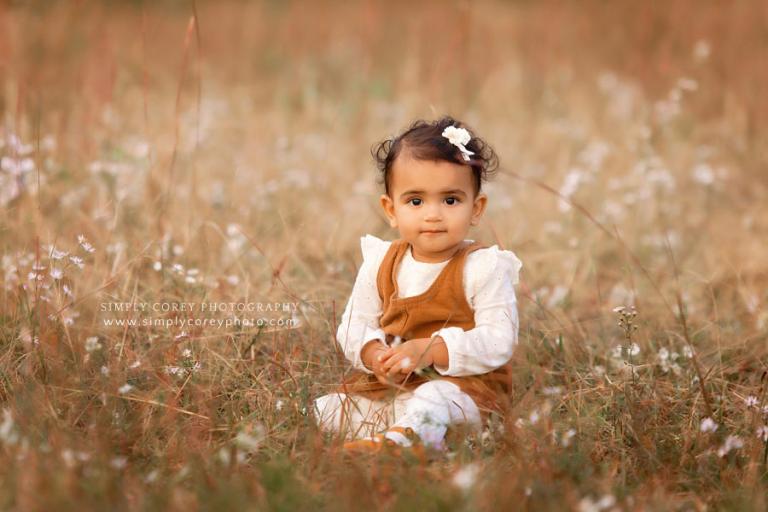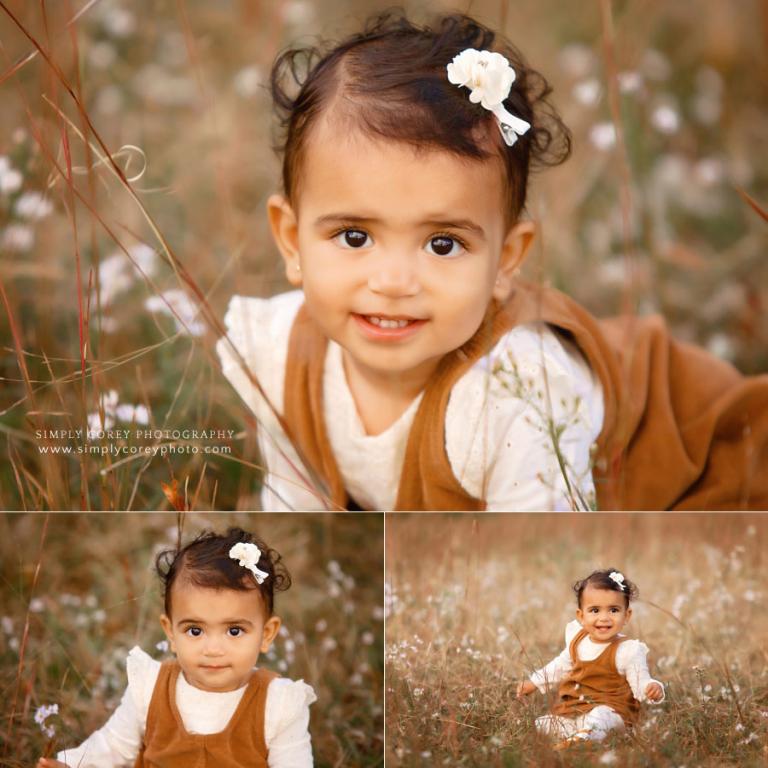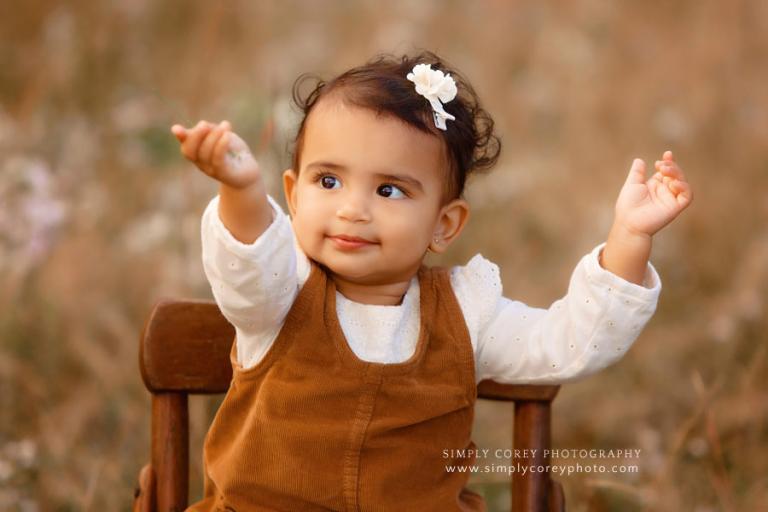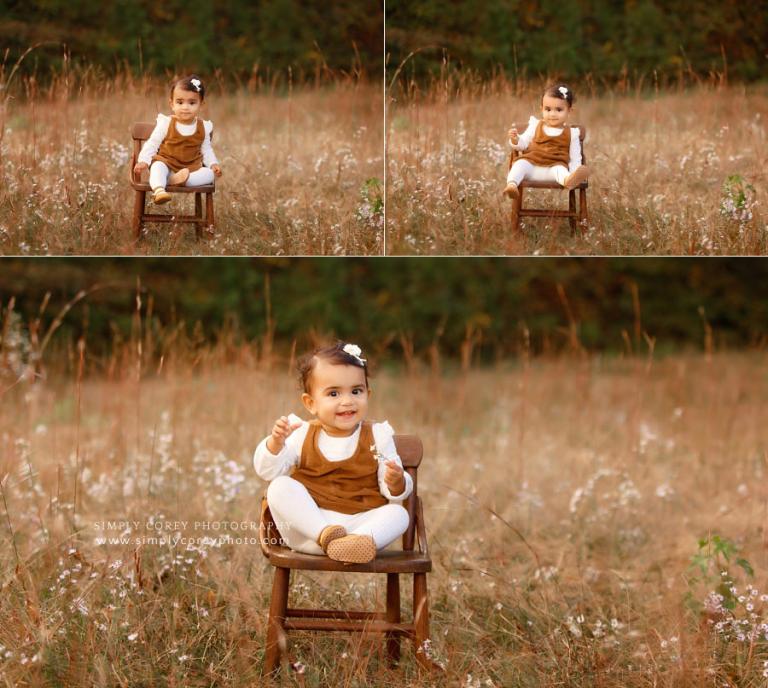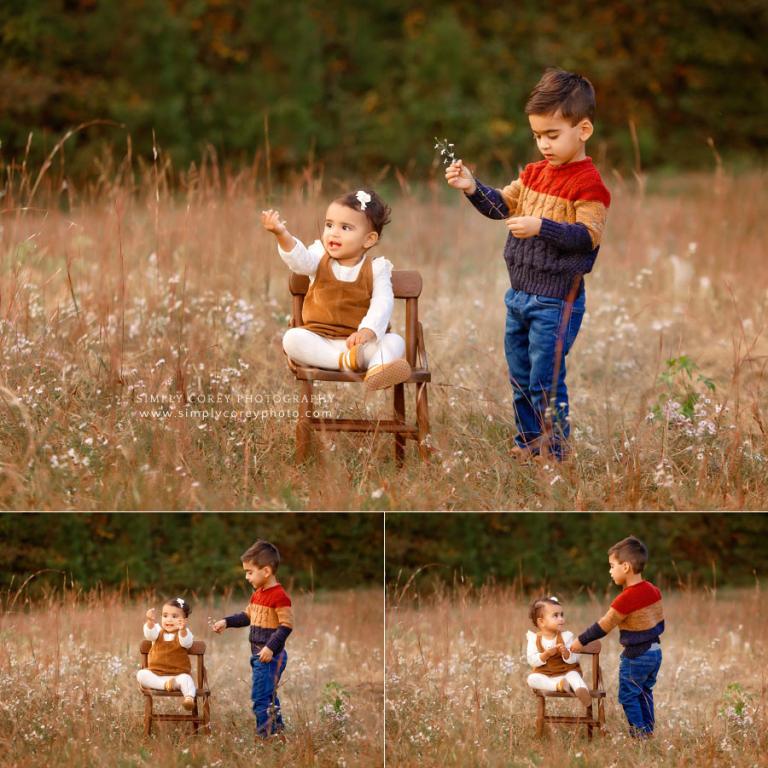 This big brother was so sweet with his baby sister. He gave her flowers and let her sit on his lap – and I just love the smile on his face as he looks at her in the next photo! ♥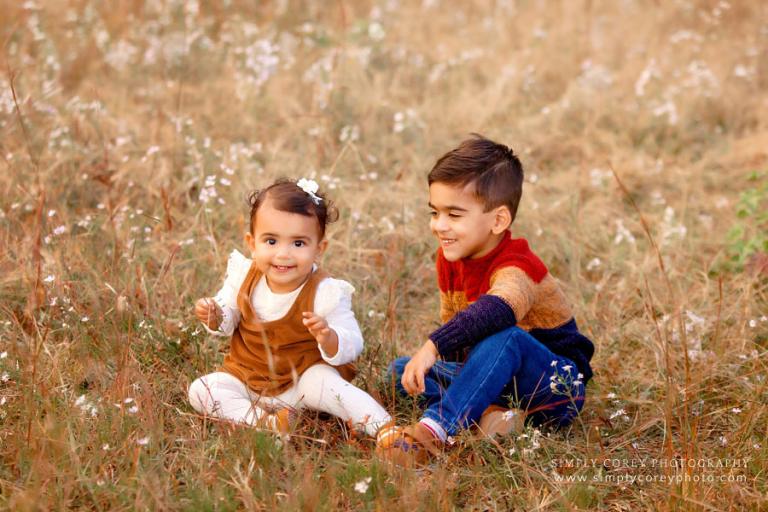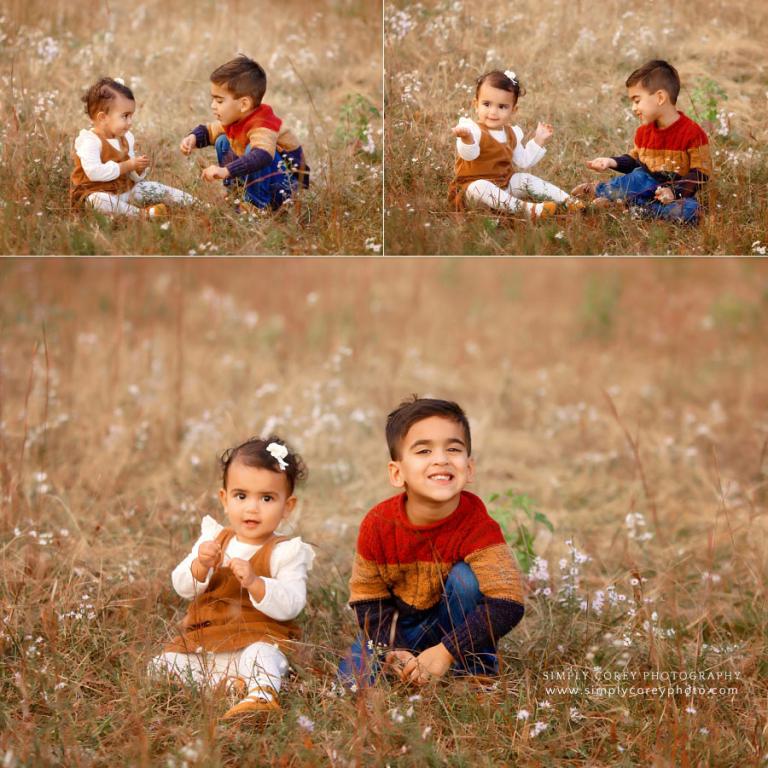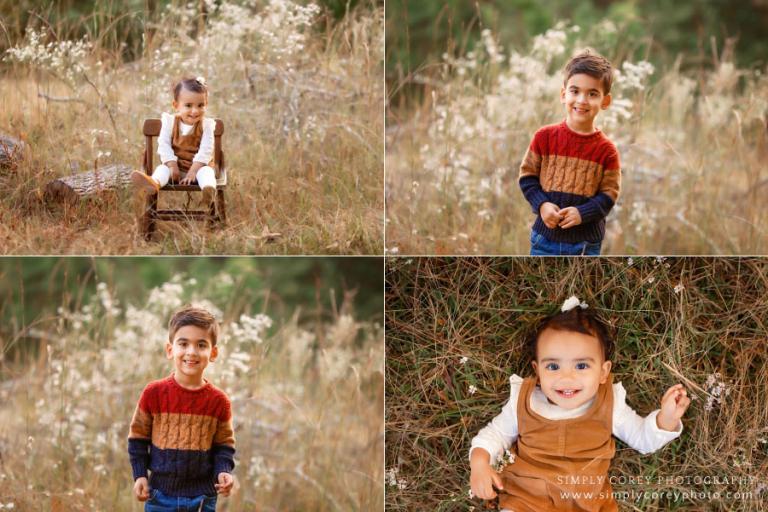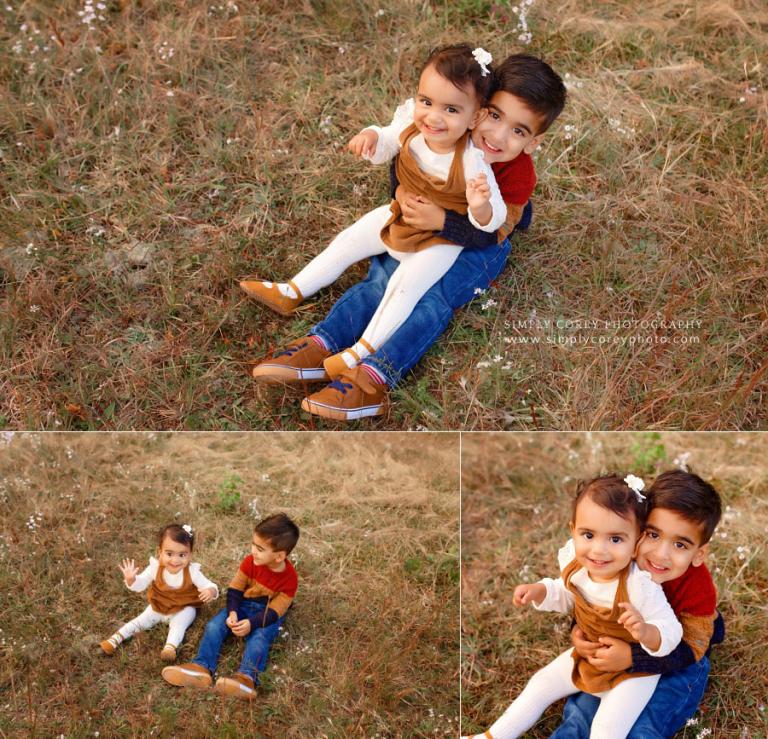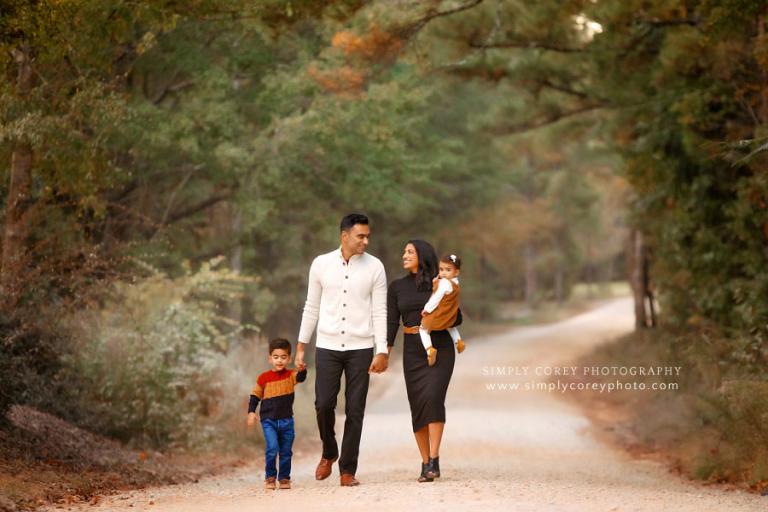 And this last set of photos shows just one of the ways I get kids interested in taking photos with me – getting to see our big, red tractor! Ha!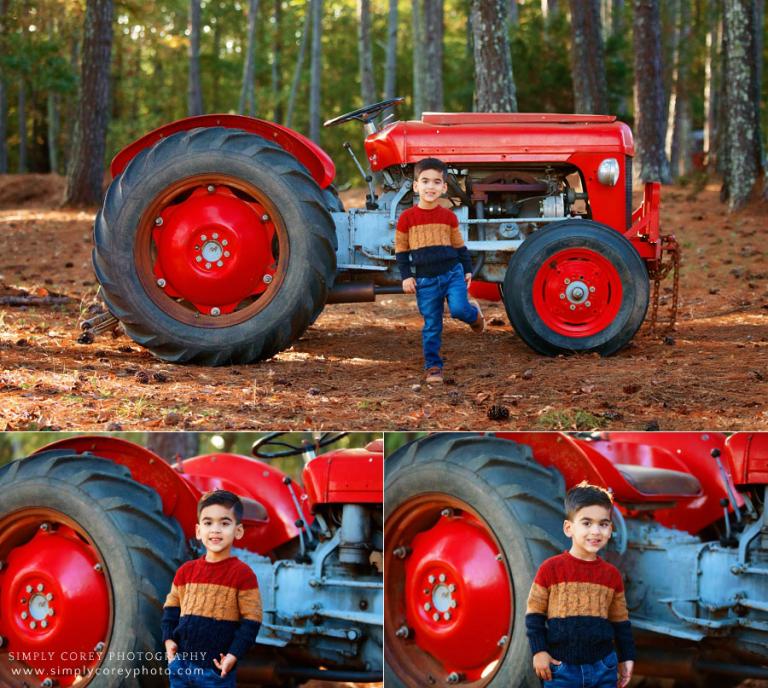 . . .
More About Villa Rica Family Photographer, Simply Corey Photography:
Simply Corey Photography is located in West Georgia, near Villa Rica, Newnan, Douglasville, Bremen, Dallas, and Carrollton, Georgia. I have been a professional photographer since 2004, and I have photographed many families, babies, and kids throughout the metro Atlanta area since then. Fall and holiday mini sessions are available exclusively at my location throughout the year. Full custom portrait sessions are also available at my private outdoor location or the location of your choice within greater Atlanta. You are welcome to send me an email using my contact form to request detailed pricing and my availability.
Simply Corey Photography sends out an email newsletter with exclusive photography specials, mini session announcements, and other news from time to time. Be sure to subscribe! You are also welcome to join my VIP Facebook Group on Facebook or follow Simply Corey Photography on Facebook and Instagram.