I have photographed this awesome family for several years now and I always look forward to seeing them! This afternoon was great for their fall mini session and their colorful outfits were perfect in that bright autumn light!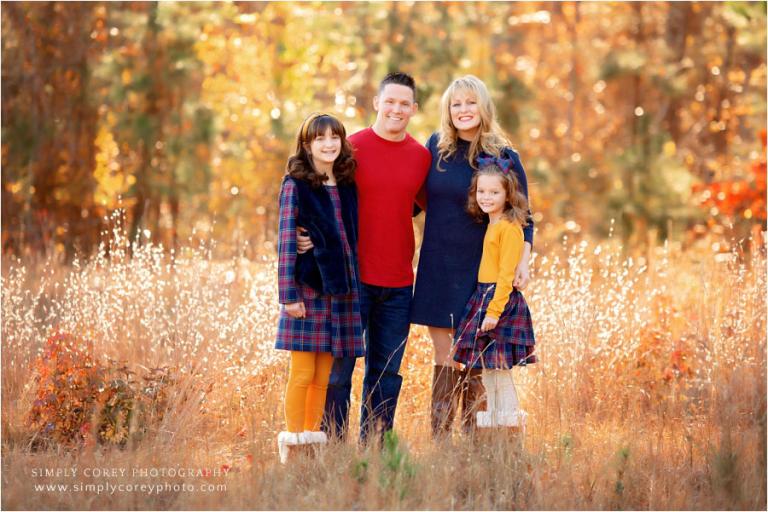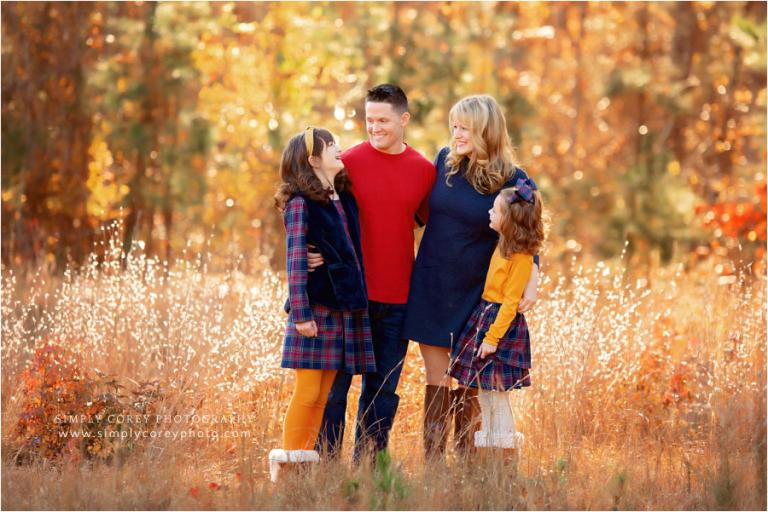 These sisters have always been the sweetest together and I hope that never changes! I love the sweet moments we capture during our portrait sessions!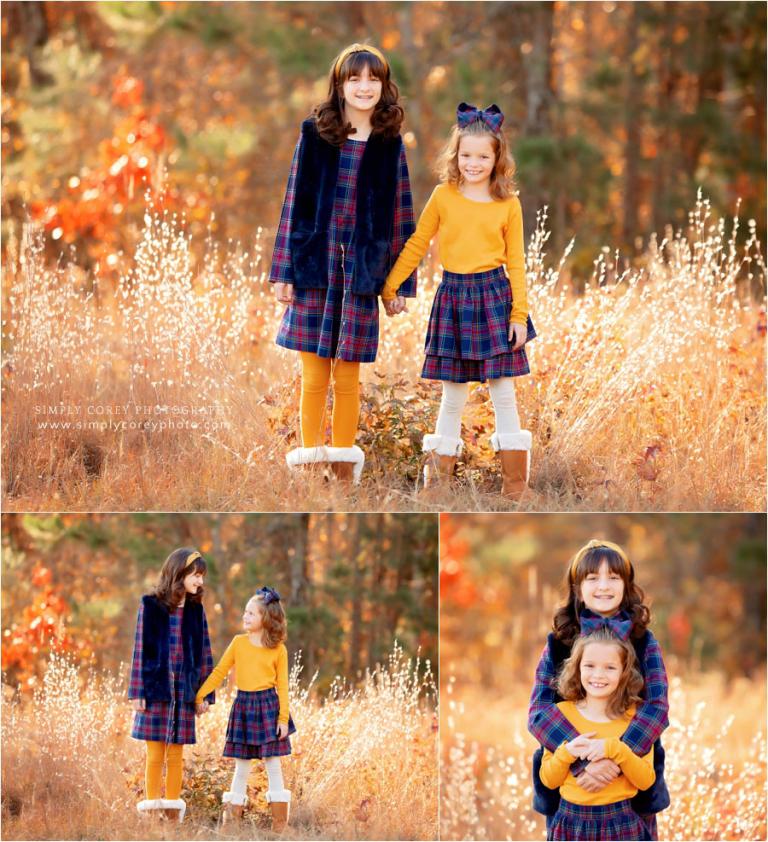 Of course, they're super adorable too and make my job very easy too!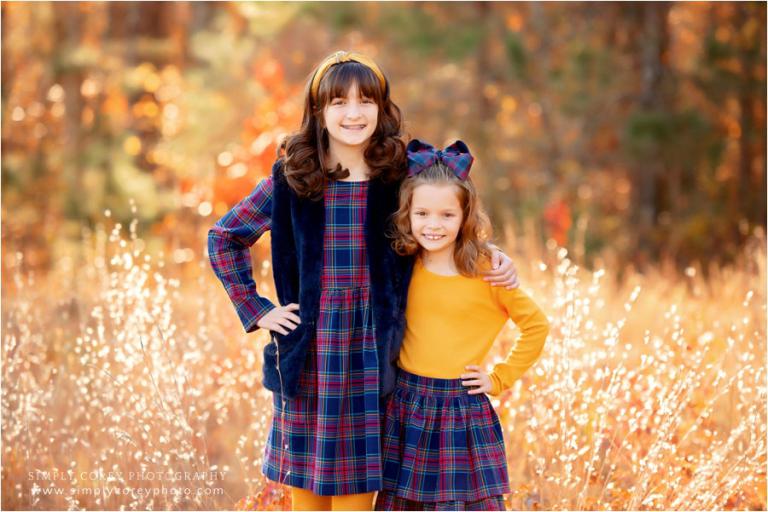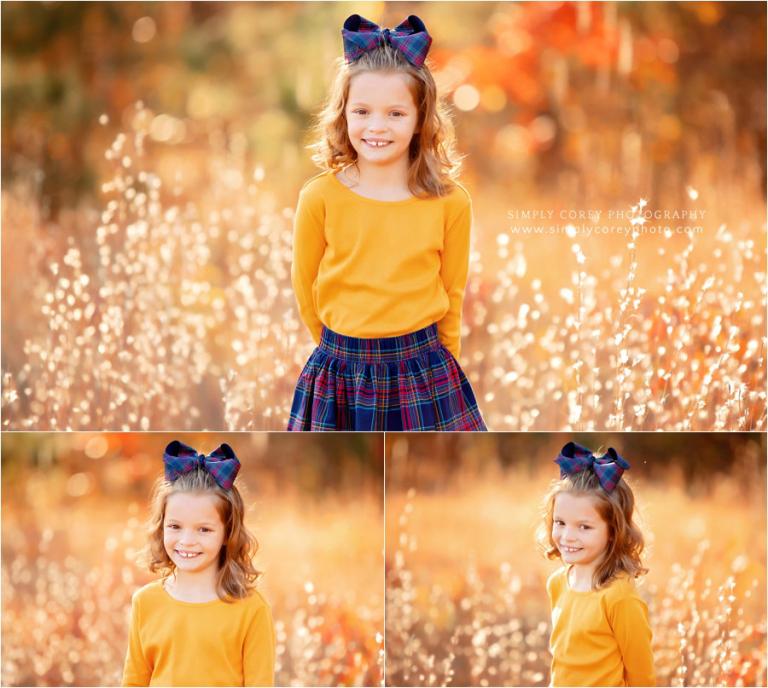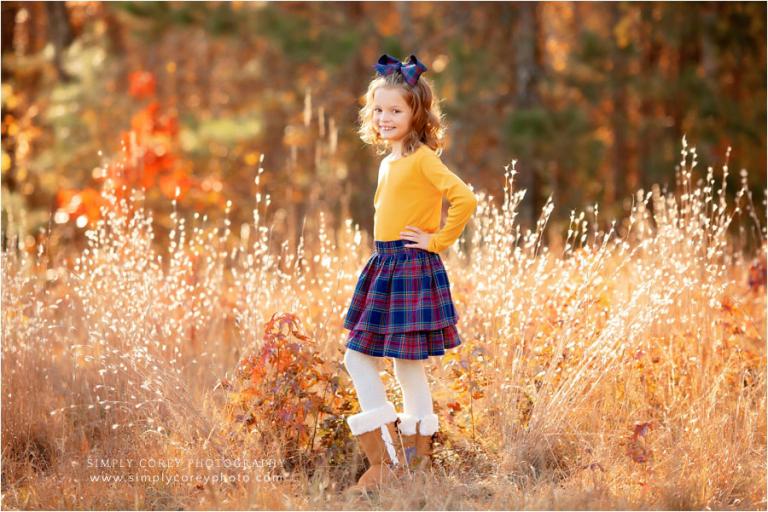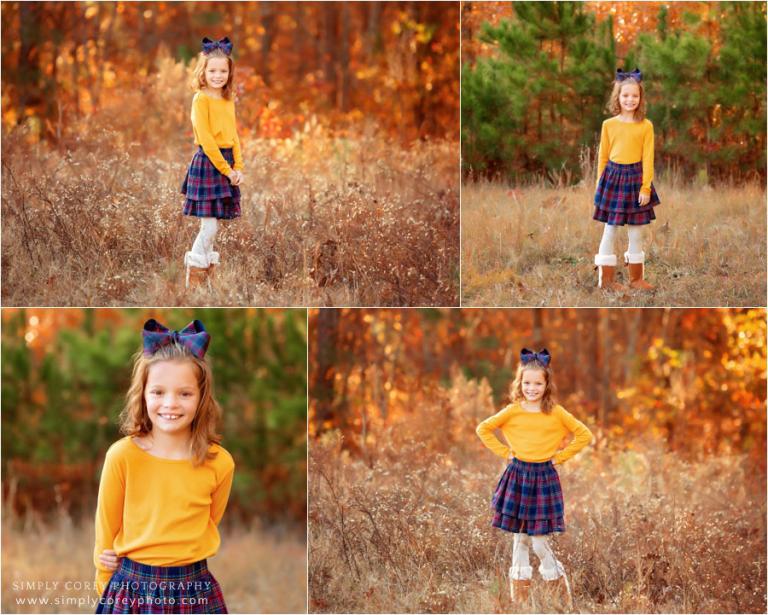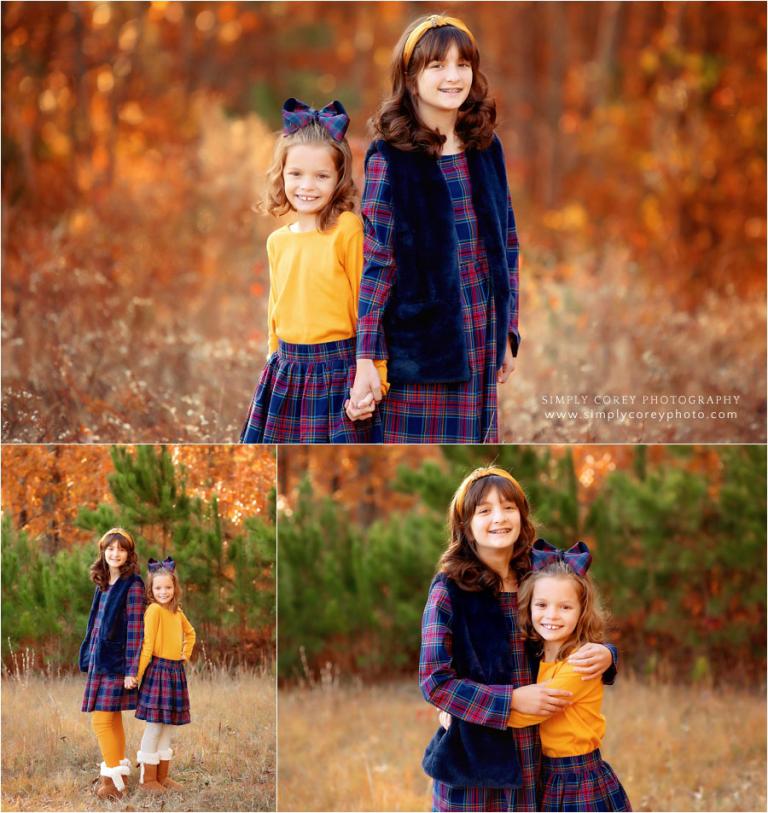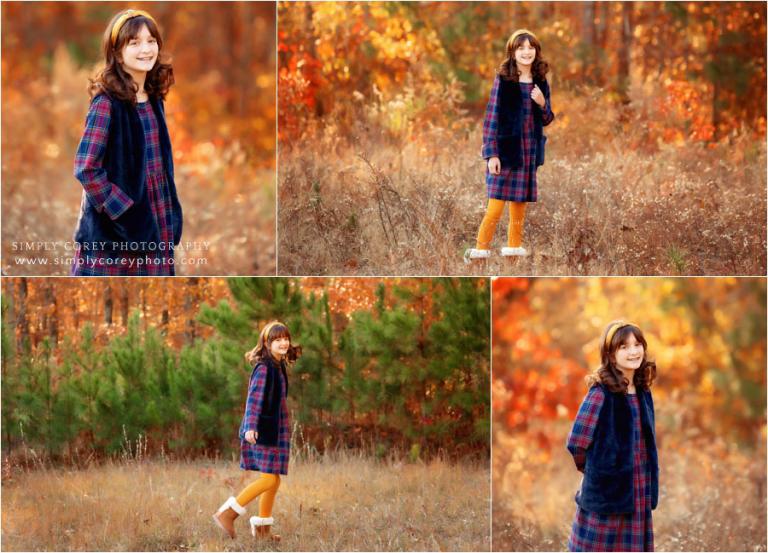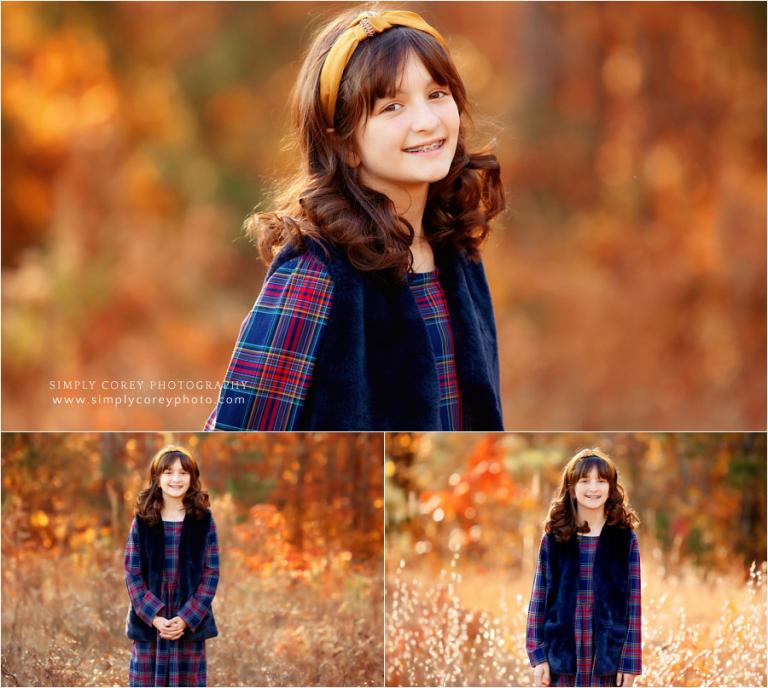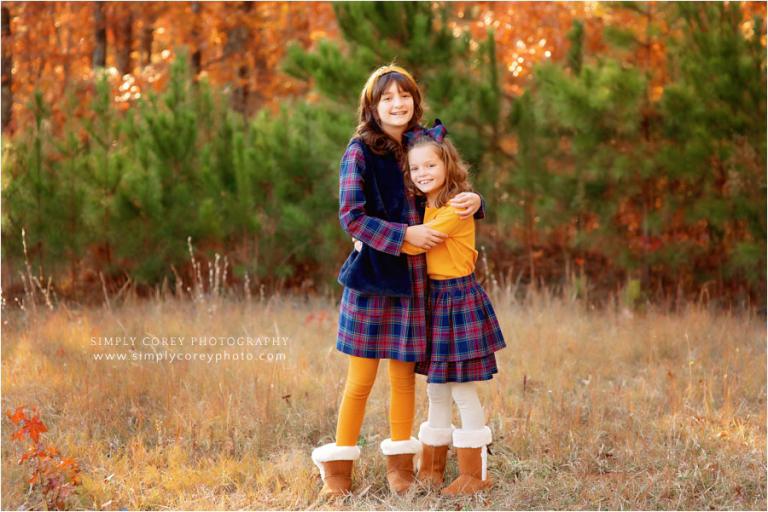 These photos of Mom and Dad are pretty great too though …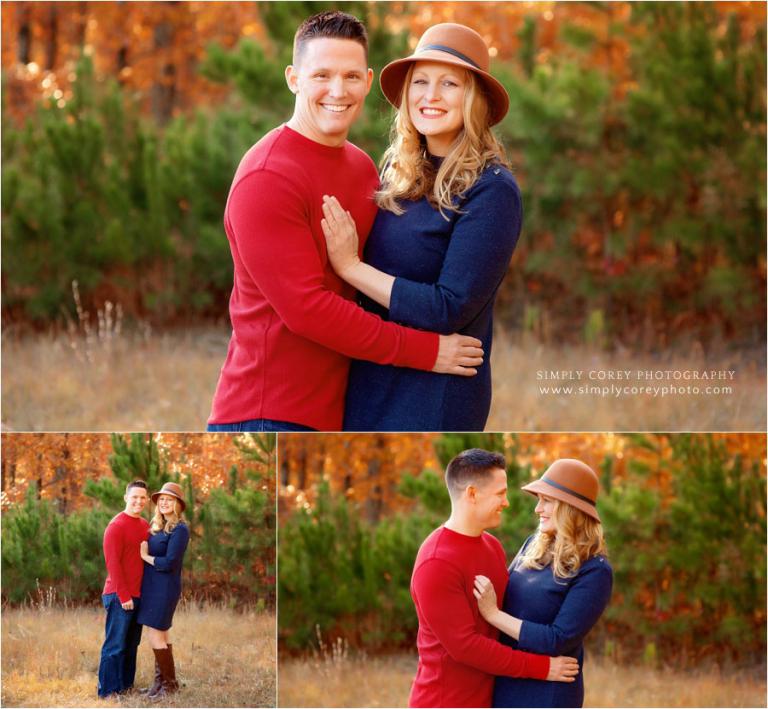 Thank you for choosing me to capture these memories for your family! Until next time!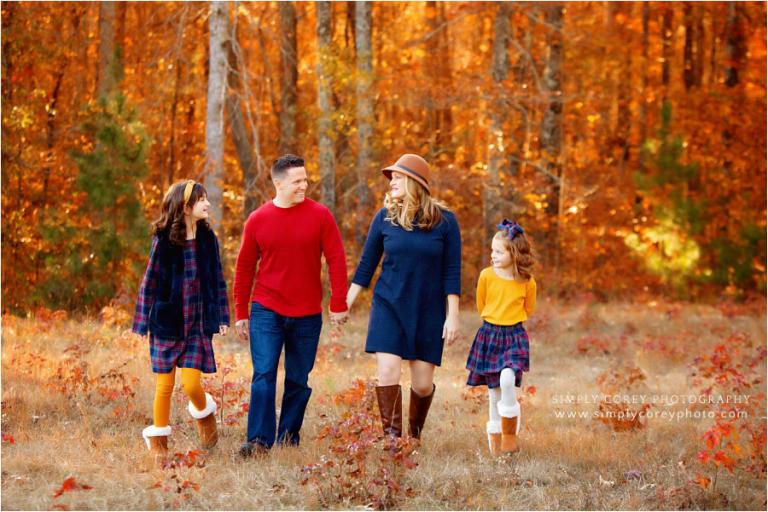 . . .
More About West Georgia Family Photographer, Simply Corey Photography:
Simply Corey Photography is located in West Georgia, near Carrollton, Douglasville, Newnan, Villa Rica, Peachtree City, and Bremen. I have been a professional photographer since 2004, and I have photographed many families, kids, and teens throughout the metro Atlanta area since then. Mini sessions are available exclusively at my location seasonally. Full custom portrait sessions are also available at my private outdoor location or the location of your choice within greater Atlanta. You are welcome to send me an email using my contact form to request detailed pricing and my availability.
Simply Corey Photography sends out an email newsletter with exclusive photography specials, mini session announcements, and other news from time to time. Be sure to subscribe! You are also welcome to join my VIP Facebook Group on Facebook or follow Simply Corey Photography on Facebook and Instagram.