This beautiful family came to me bright and early for their outdoor spring session last April!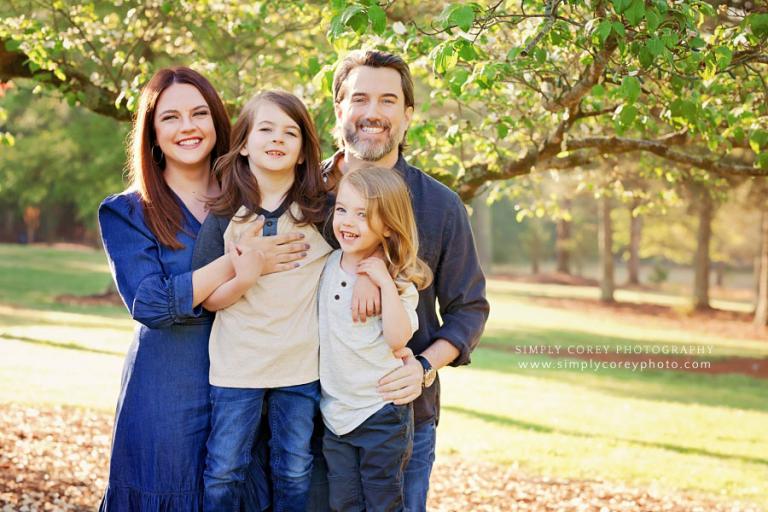 Our dogwood tree was done blooming, but it was still so nice to see green after the bare winter months. I can't wait for everything to come alive again this spring!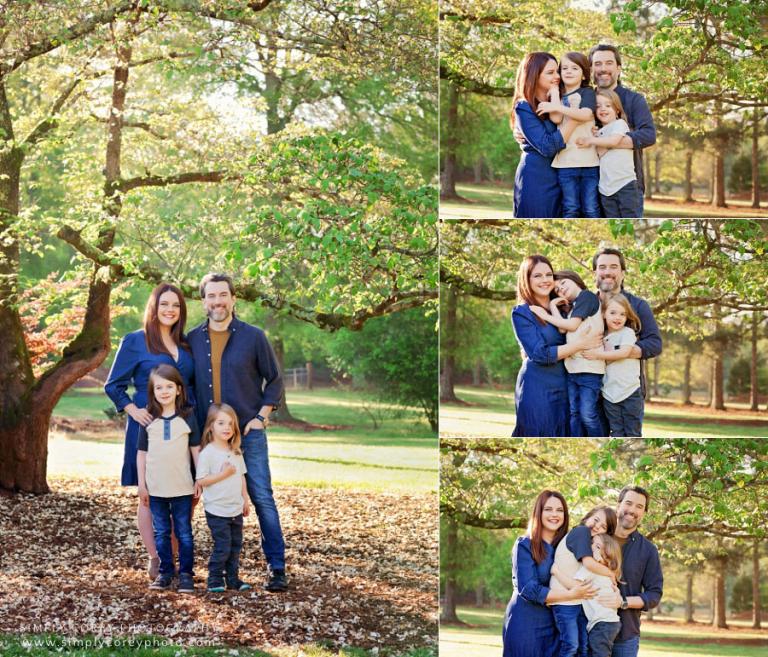 Their boys were just the sweetest to each other and I adored their long hair!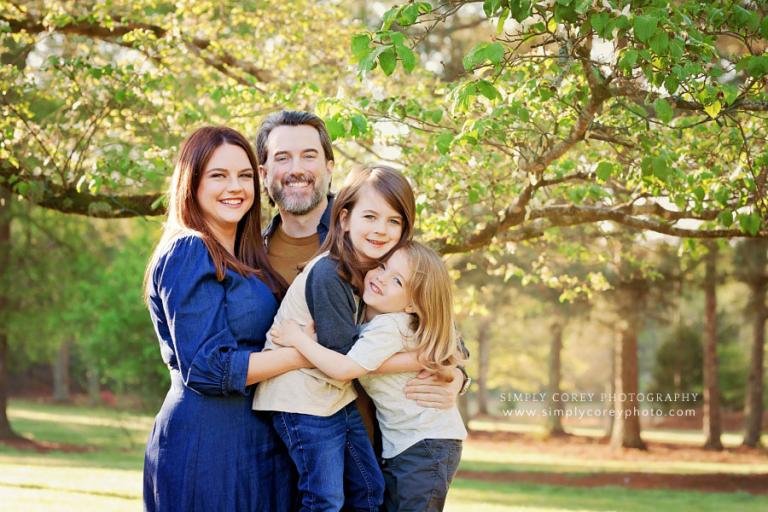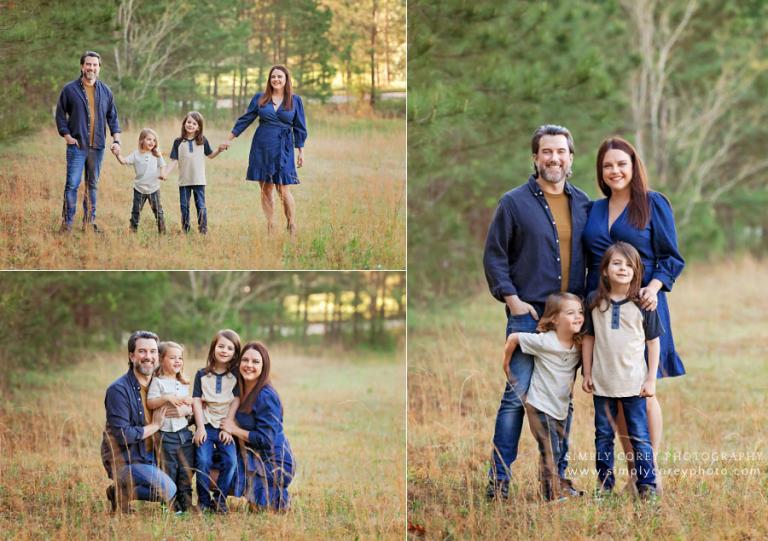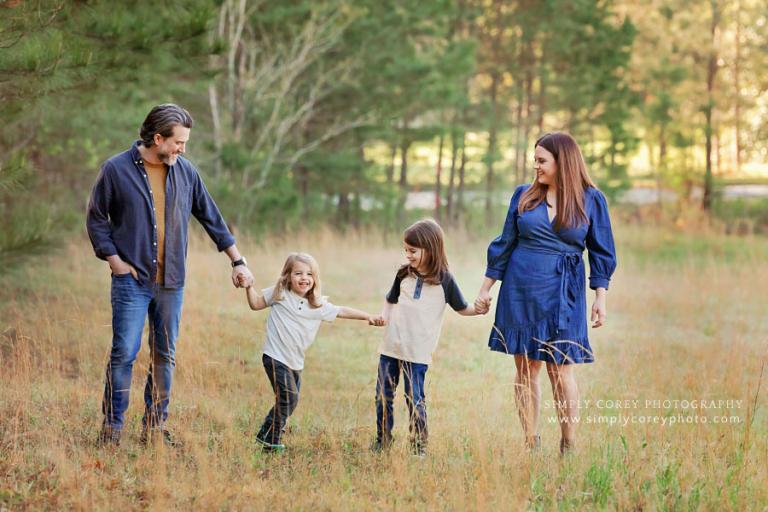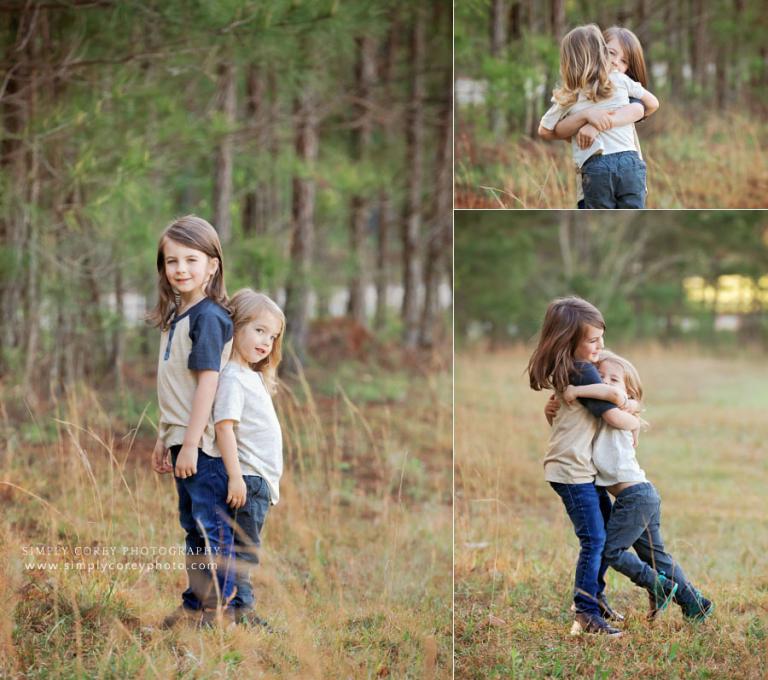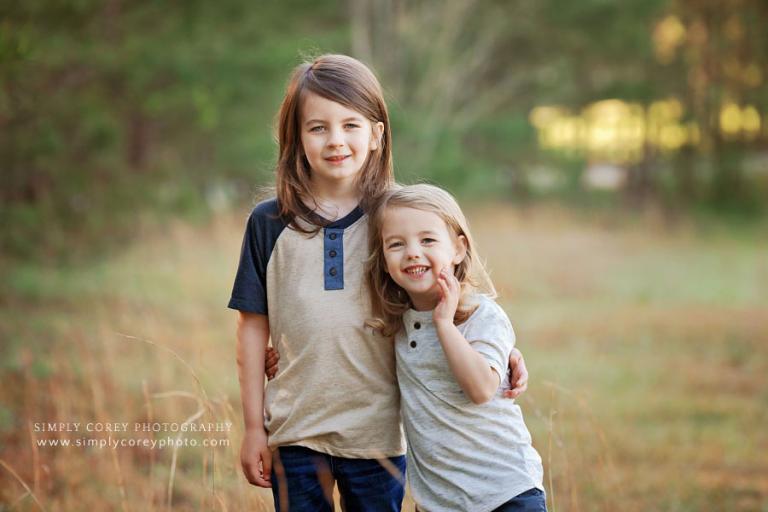 I love letting kids be kids at my portrait sessions. That's when the big smiles happen and their personalities shine through … and sometimes they have lots of personality! Ha!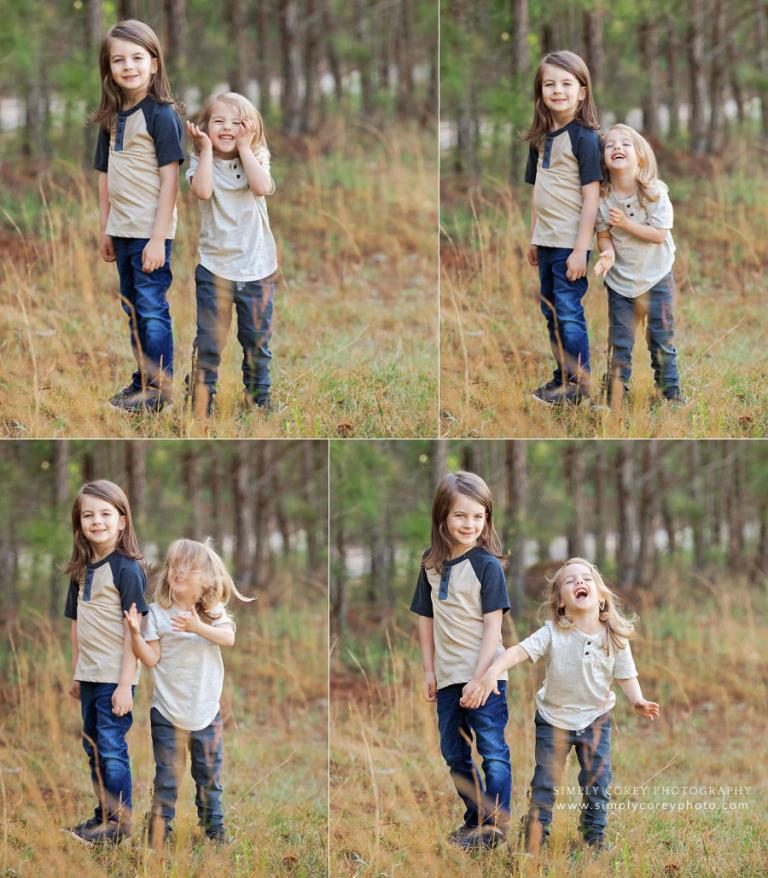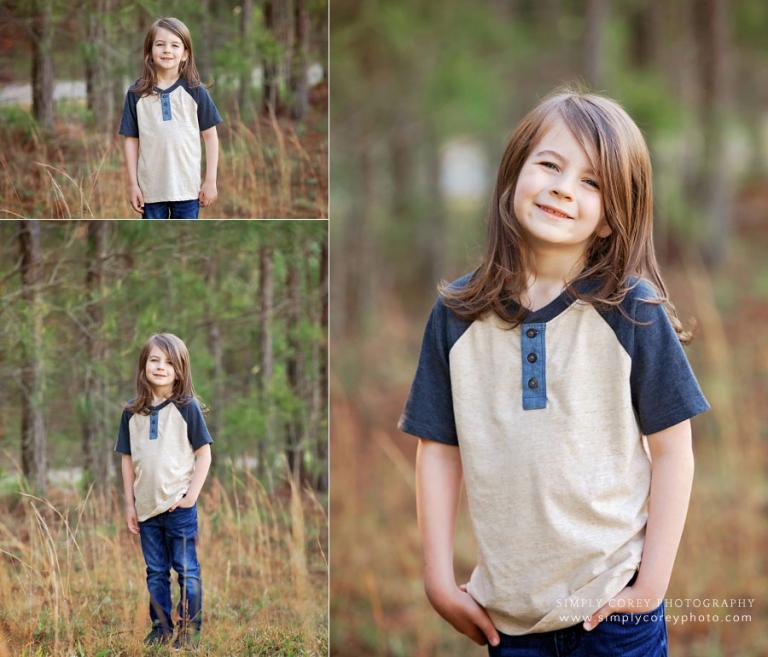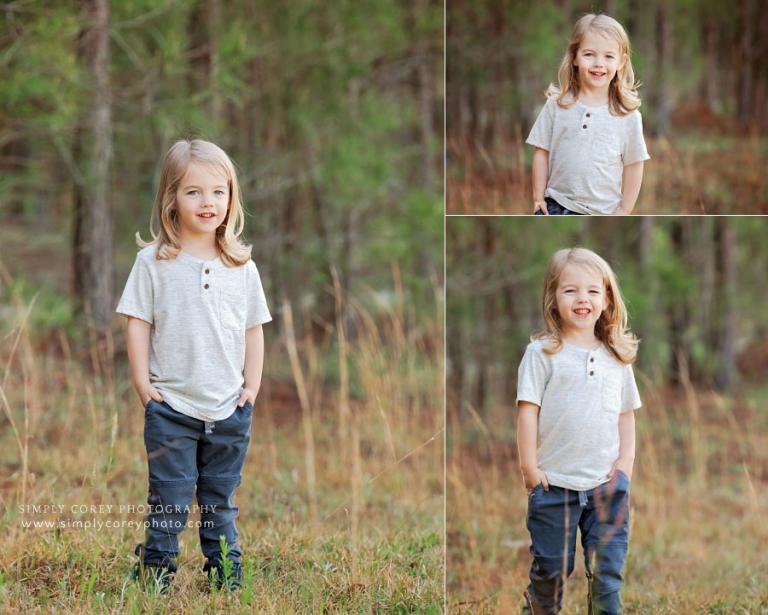 I also love getting mom and dad in front of the camera by themselves during family portrait sessions. ♡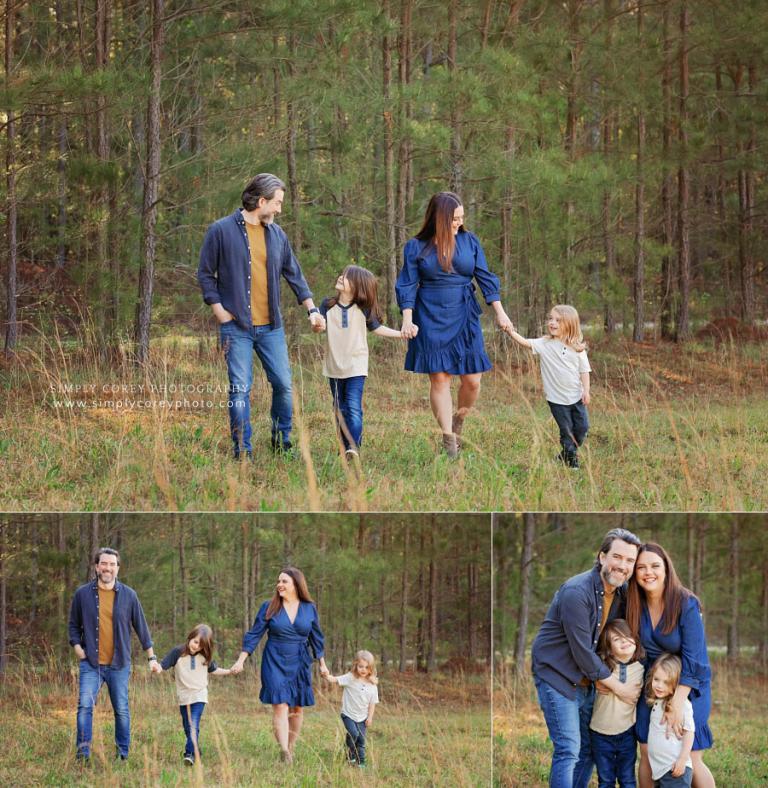 I love the morning sunshine in our last photos. I am definitely looking forward to warmer weather!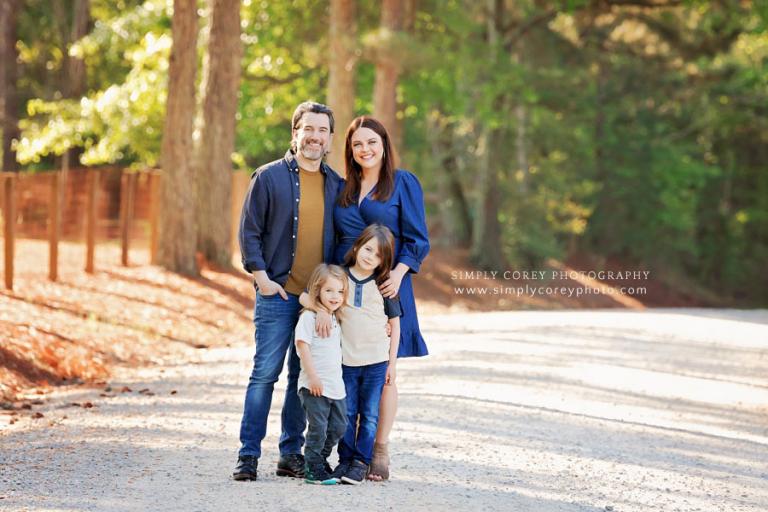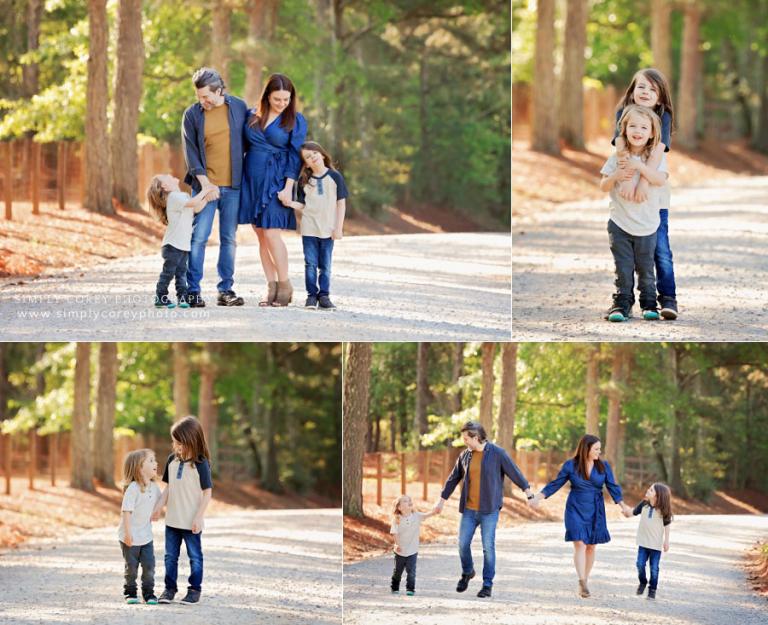 So many great smiles and lots of love. I had so much fun with this awesome family. ♡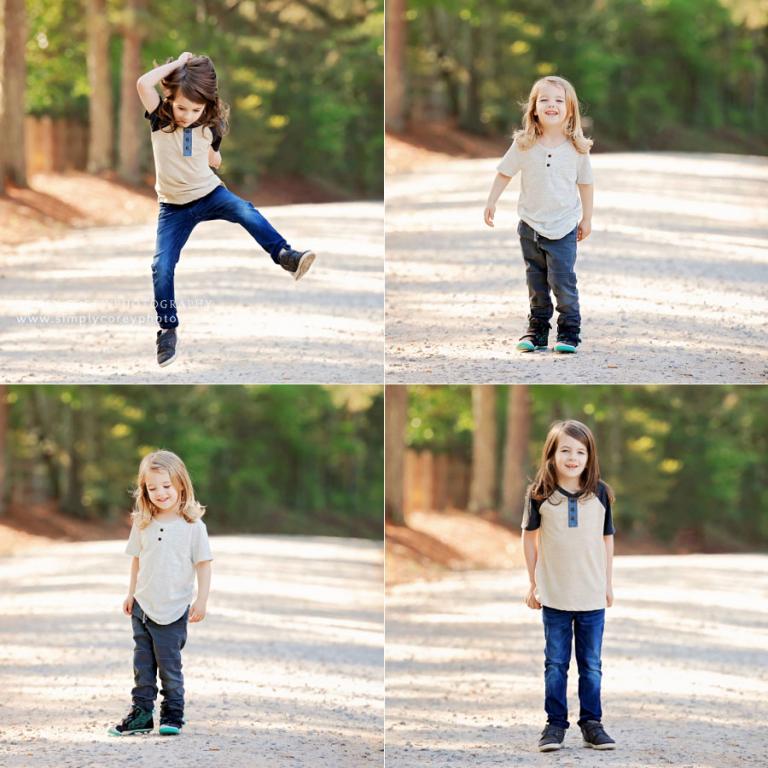 . . .
More About Newnan Family Photographer, Simply Corey Photography:
Simply Corey Photography is located west of Atlanta, near Newnan, Bremen, Villa Rica, Fairburn, Douglasville, Dallas, and Carrollton, GA. I have been a professional photographer since 2004, and I have photographed a large variety of families, babies, children, and teens throughout the metro Atlanta area since then.
Seasonal and holiday mini sessions are available exclusively at my location throughout the year. Full custom portrait sessions are also available and may be held at my private outdoor location or the location of your choice within greater Atlanta. You are welcome to send me an email using my contact form to request session options, pricing, and my availability.
Simply Corey Photography sends out an email newsletter with exclusive photography specials, mini session announcements, and other news from time to time. Be sure to subscribe! You are also welcome to join my VIP Facebook Group on Facebook or follow Simply Corey Photography on Facebook and Instagram.