I had so much fun with Leah's senior portrait session! This blog post features a lot of photos because it was hard to narrow my favorites down from her two sessions – one in a local downtown area and one at my country location!
She chose to start her photos at a really cool place – Underground Books! The store is an amazing little place in downtown Carrollton with a unique selection of books. A perfect place to capture a bookworm in their element!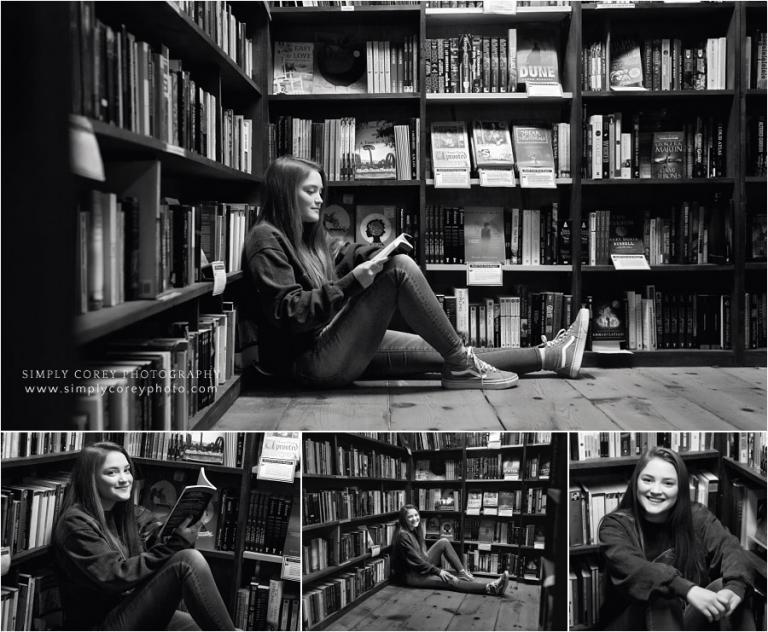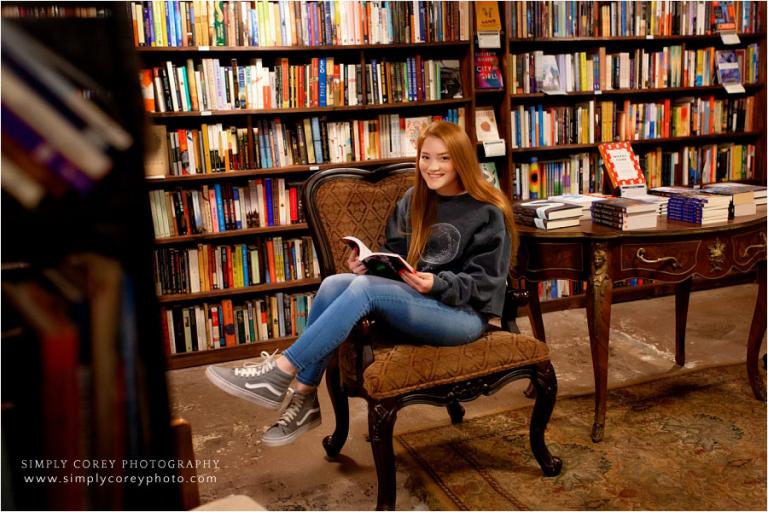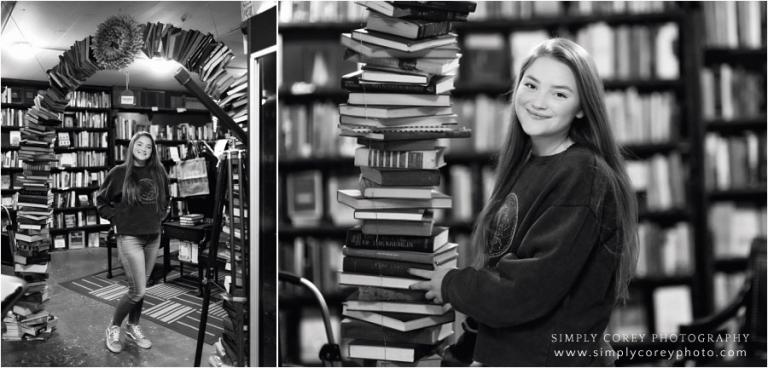 Next, we walked around and photographed in a few different spots downtown. Some Leah had in mind, and others we just captured as we went. I love how they turned out!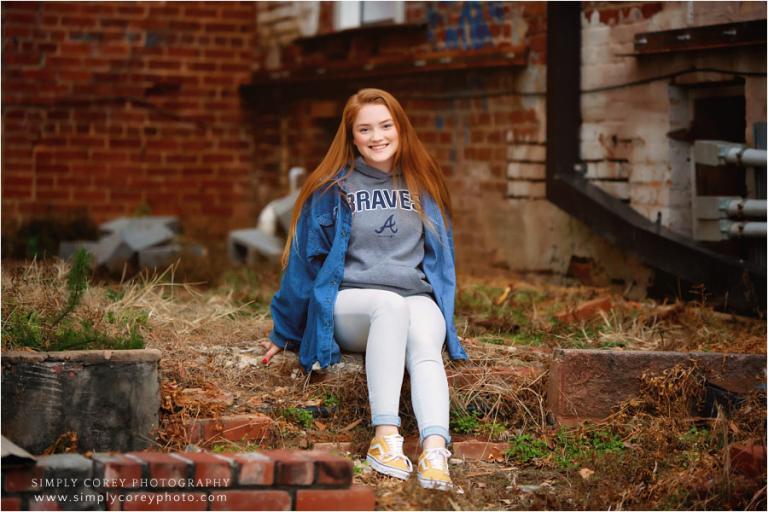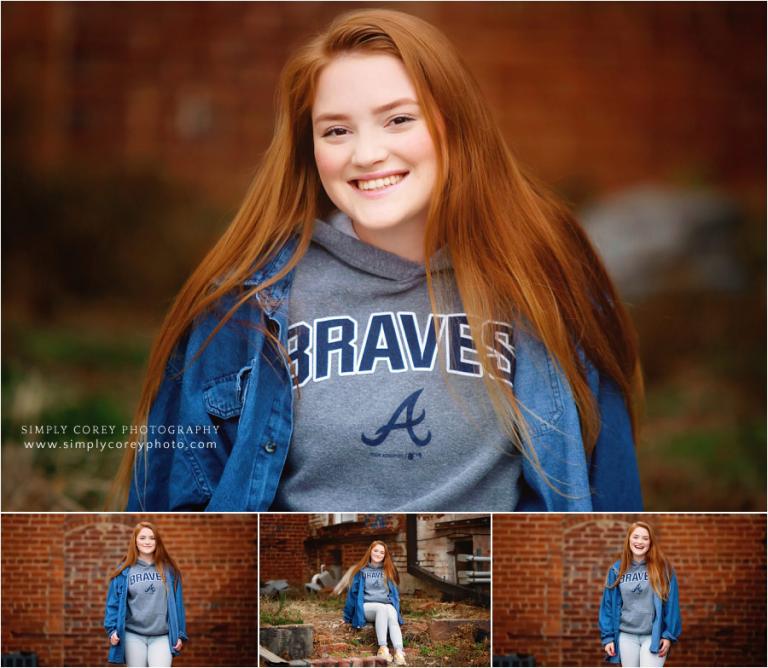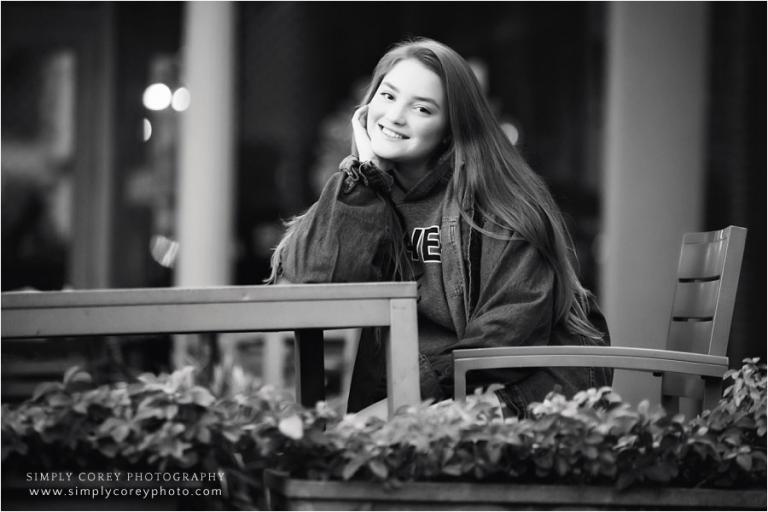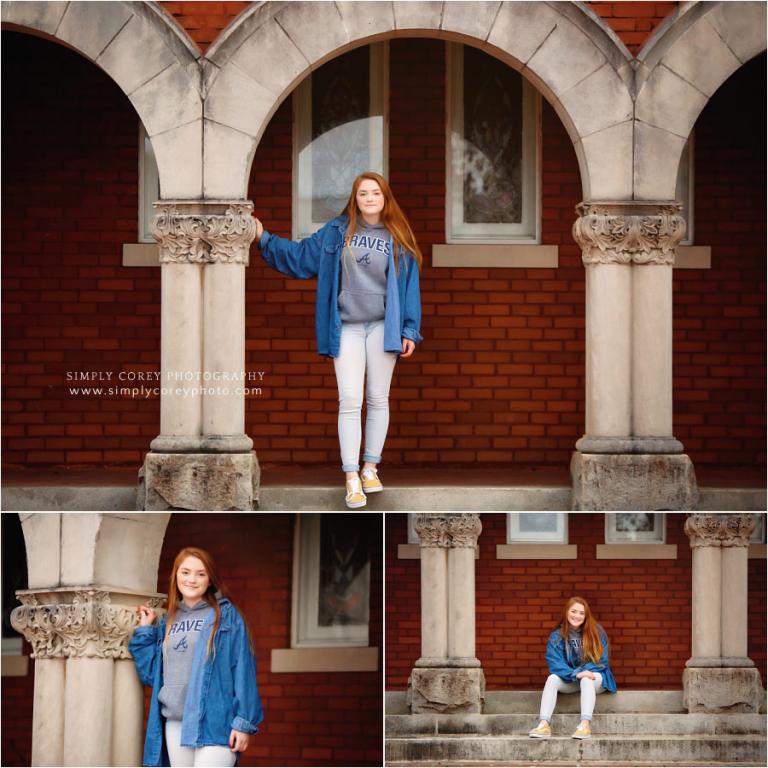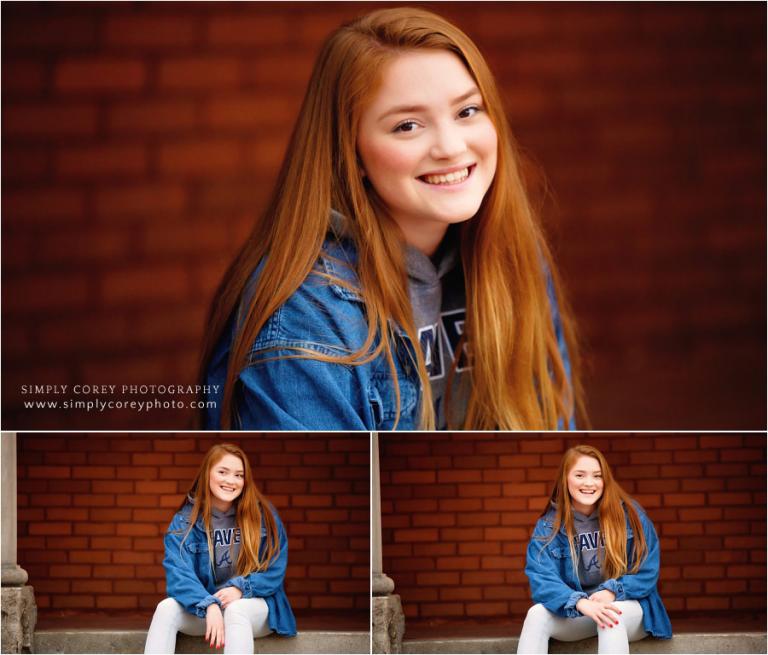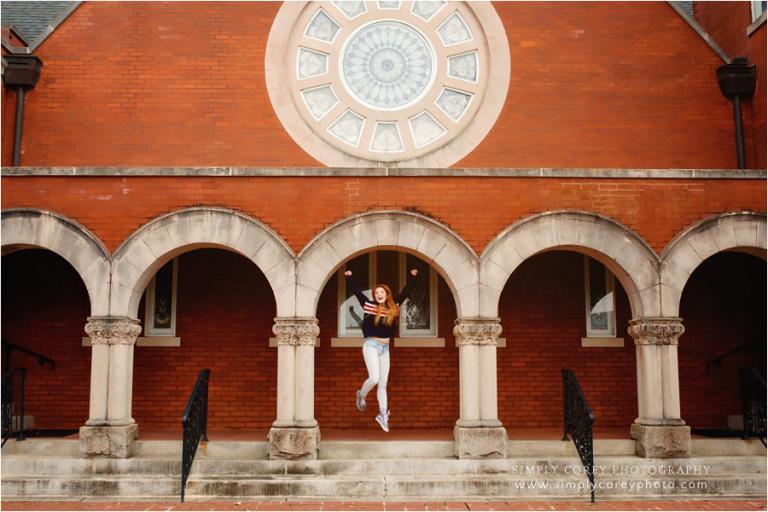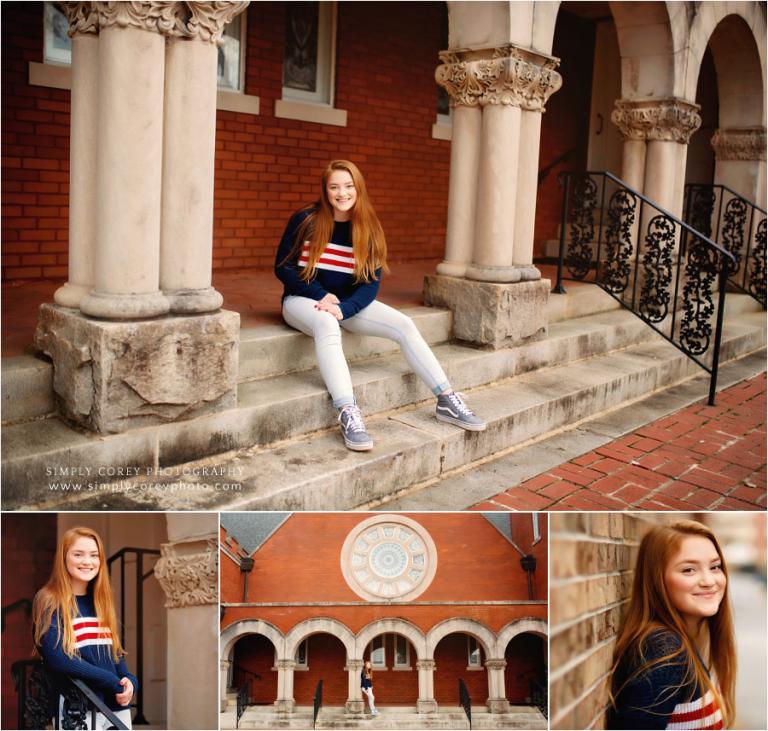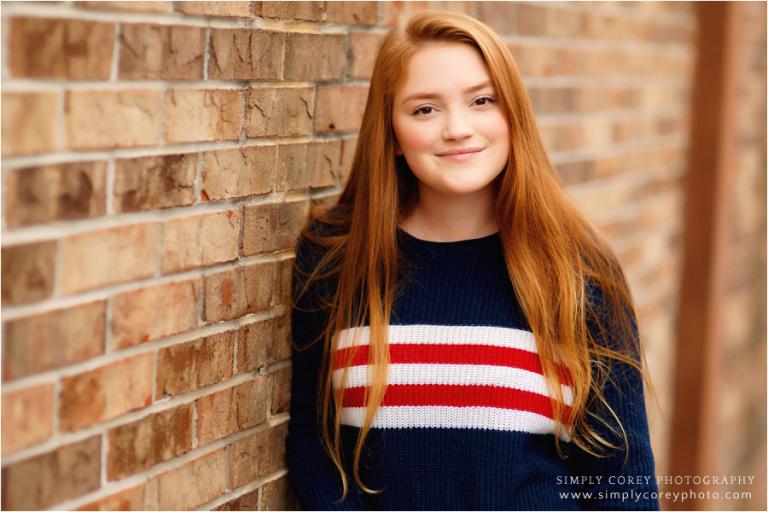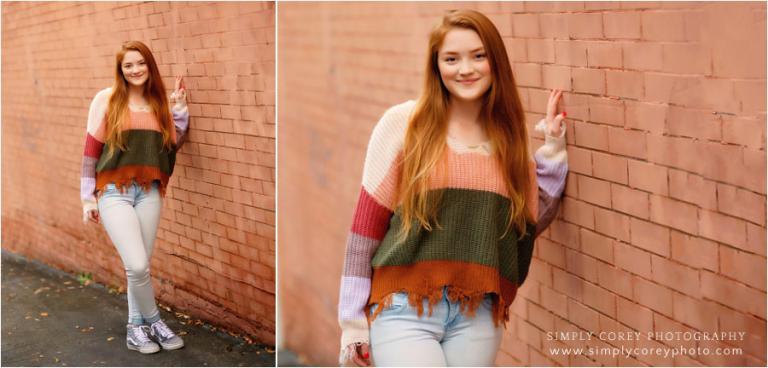 Unfortunately, we got rained out the day we went downtown. But really, it worked in our favor because I had Leah come to my outdoor location another day and that day happened to be amazing. So much better than the overcast day we started on! Just look at that gorgeous fall light! ♥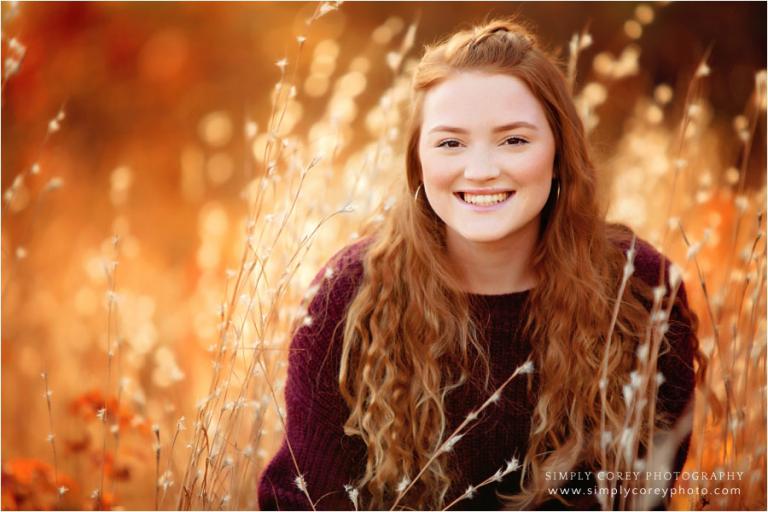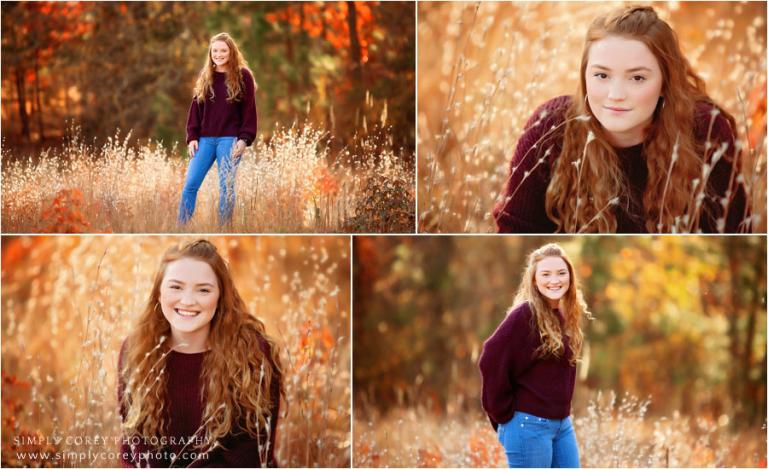 Leah wanted her senior portrait session in the fall and this autumn day did not disappoint. The weather and the colors were perfect!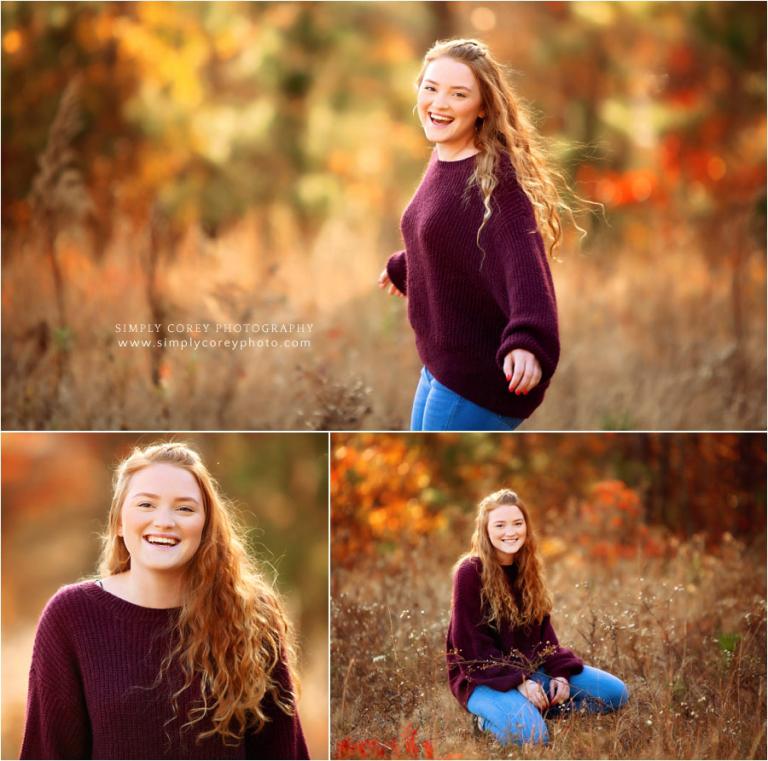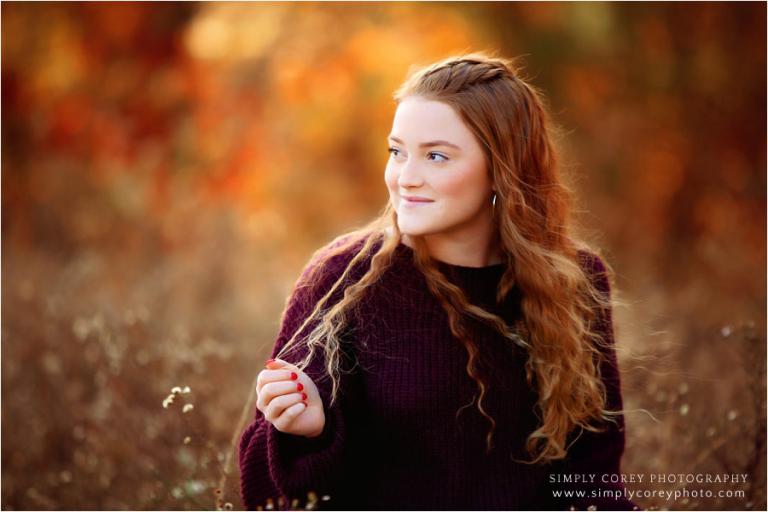 Leah did amazing too. Just look at that smile!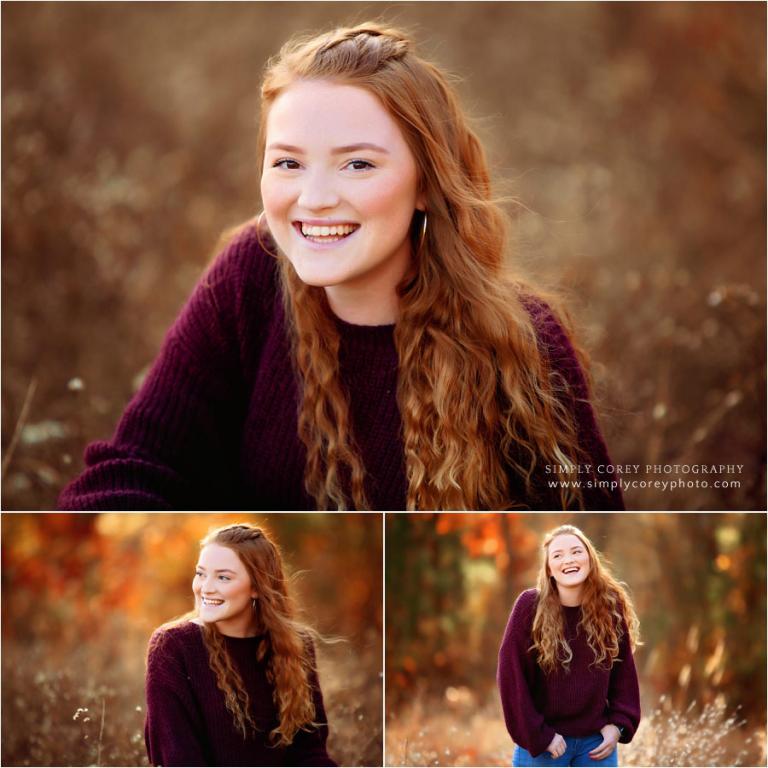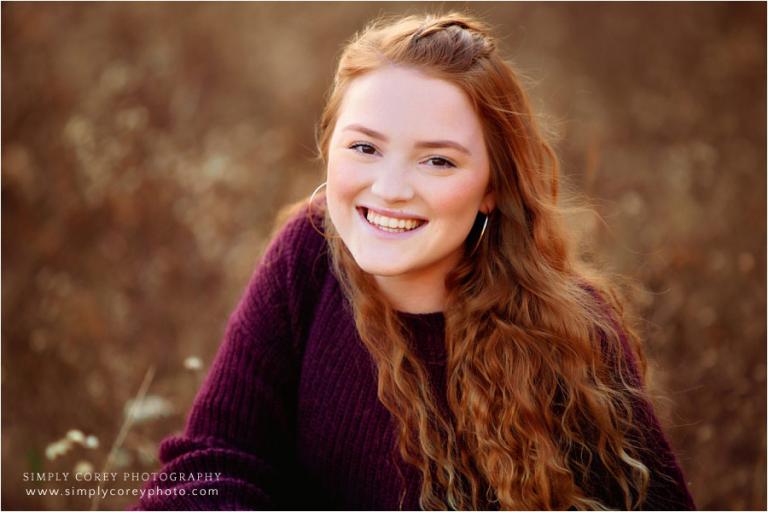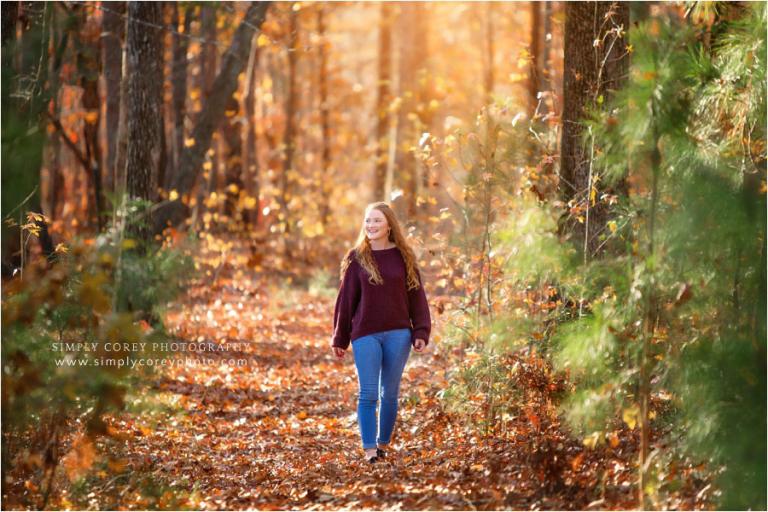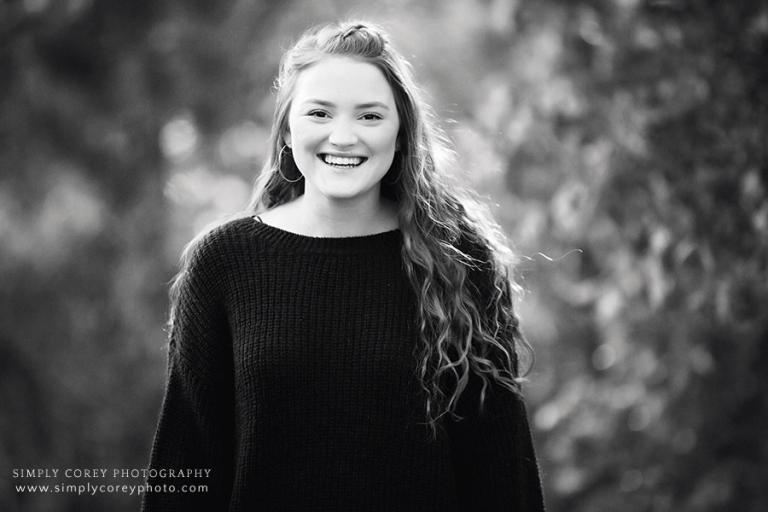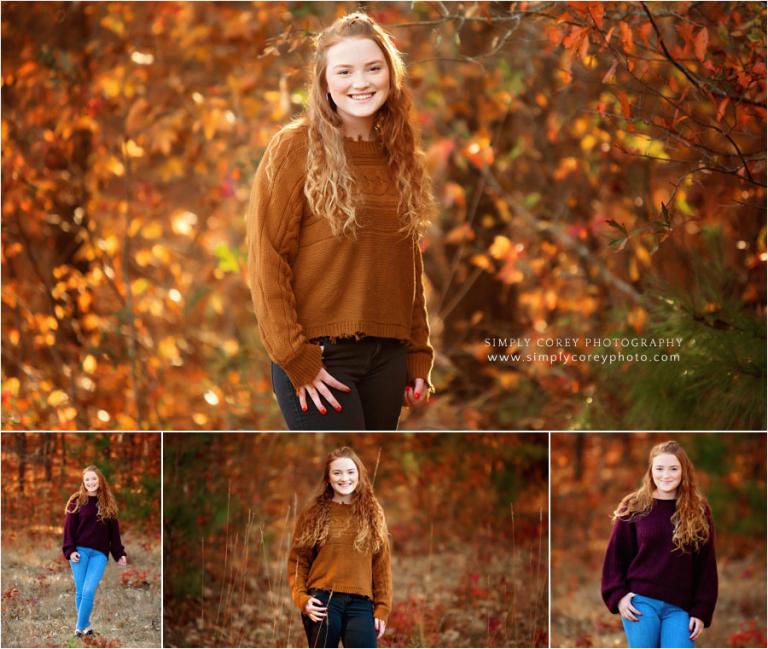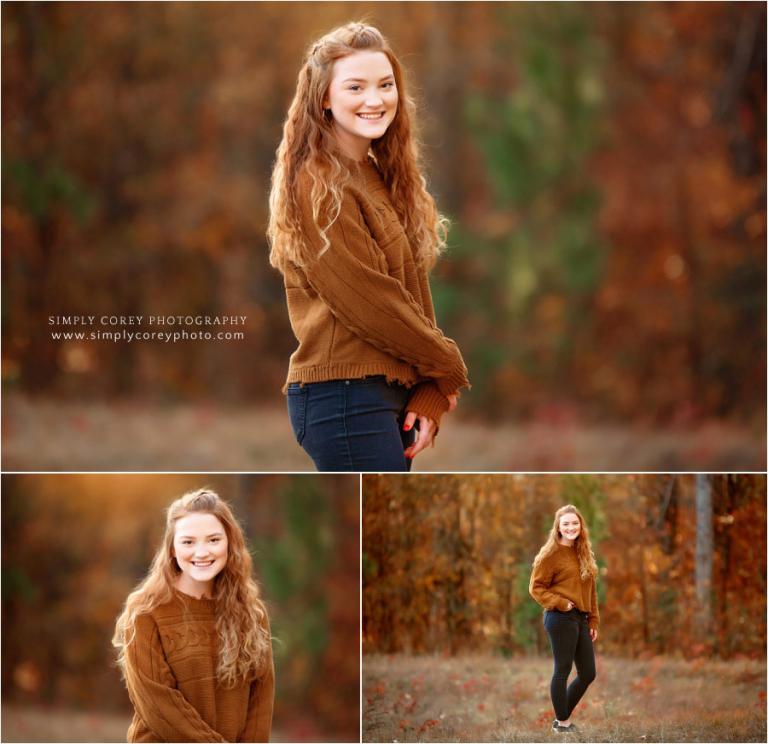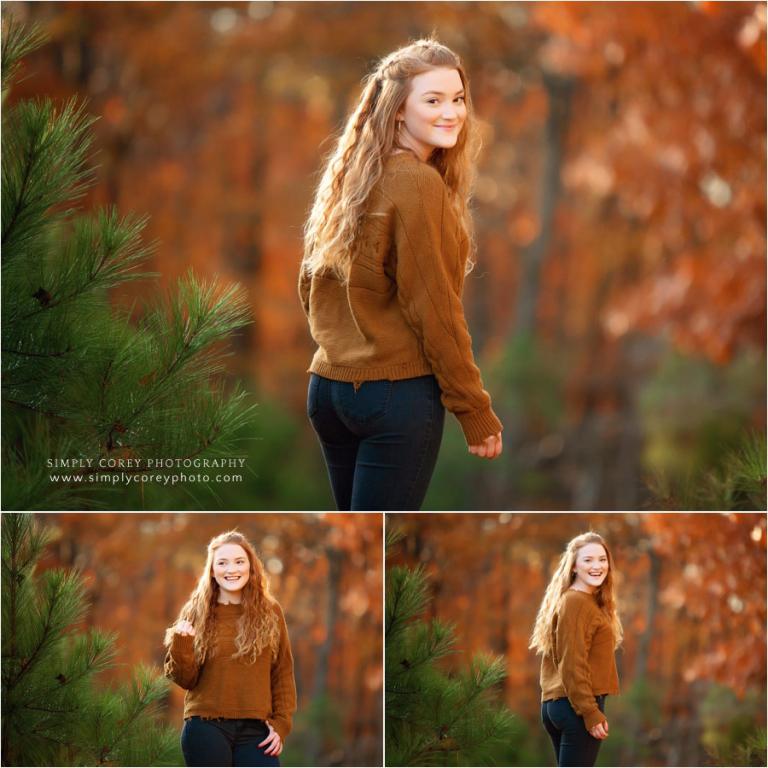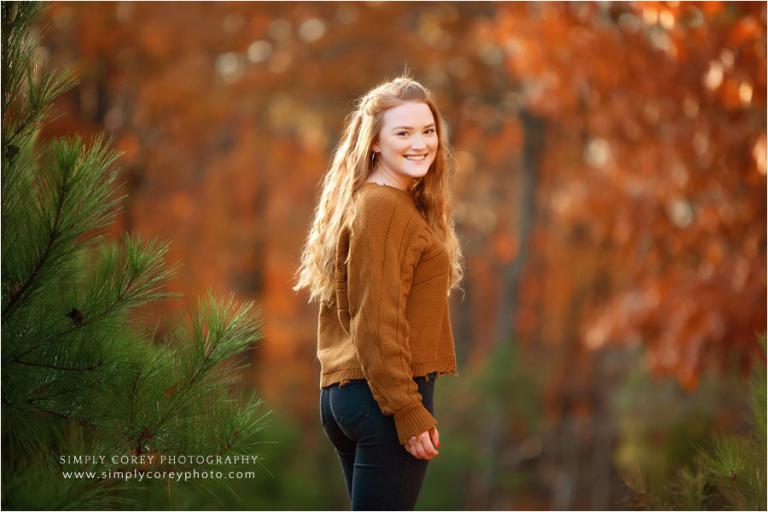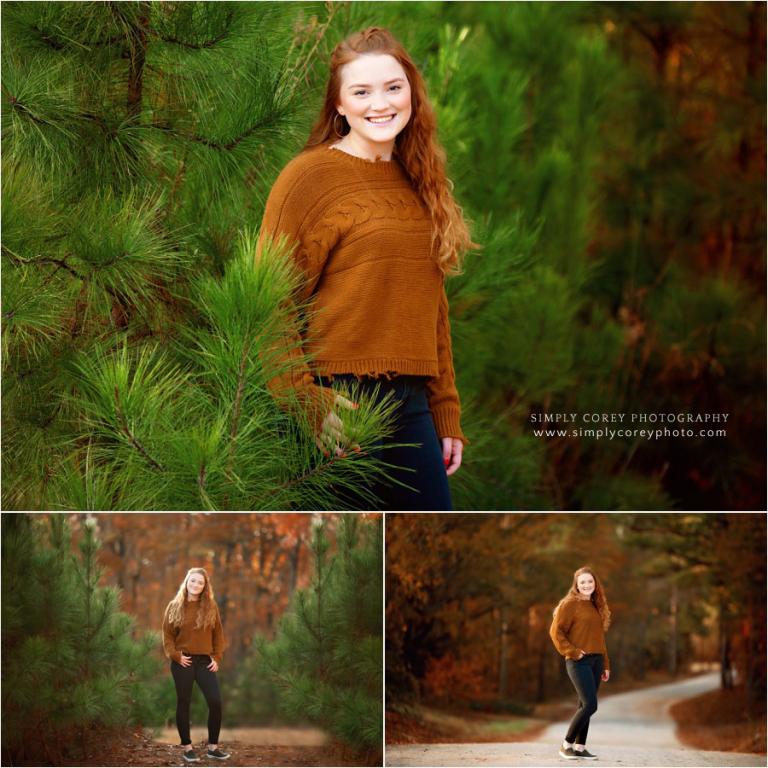 She was the only one this past fall to be photographed with our yellow trees at their peak. After this session we had some rain come through and made them disappear. I'm so glad she came when she did!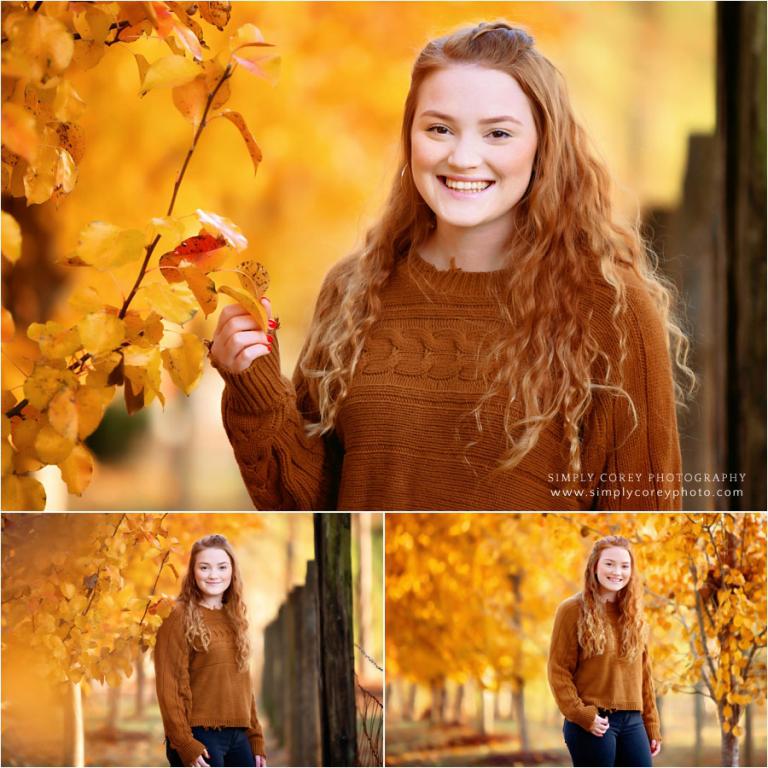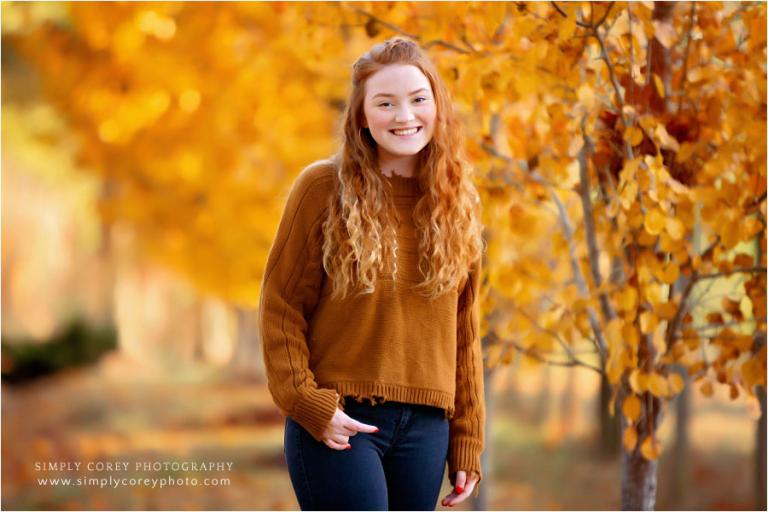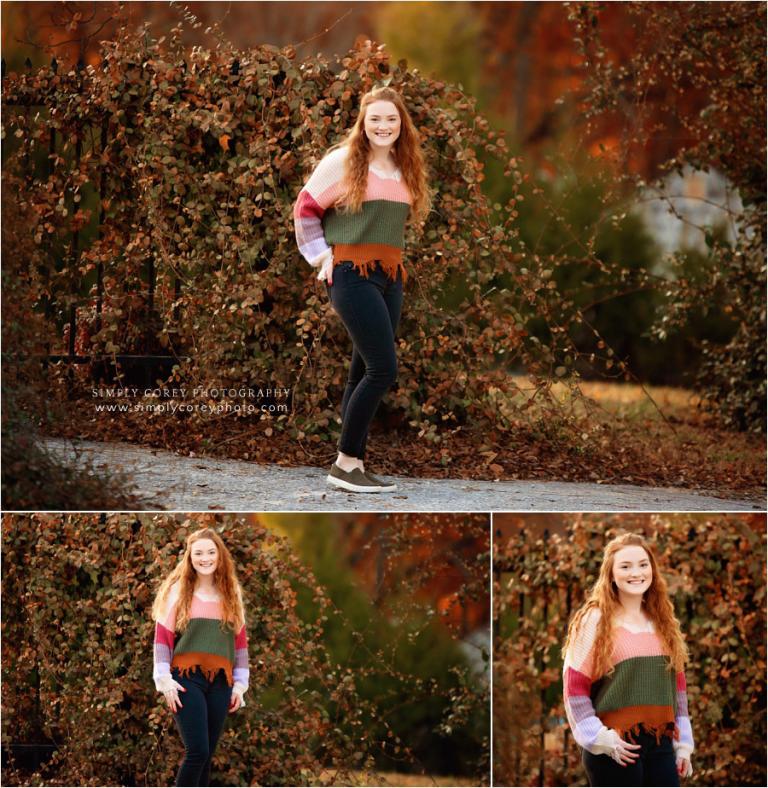 Leah – I had so much fun taking your senior portraits and I wish you the best as you finish your senior year and beyond! ♥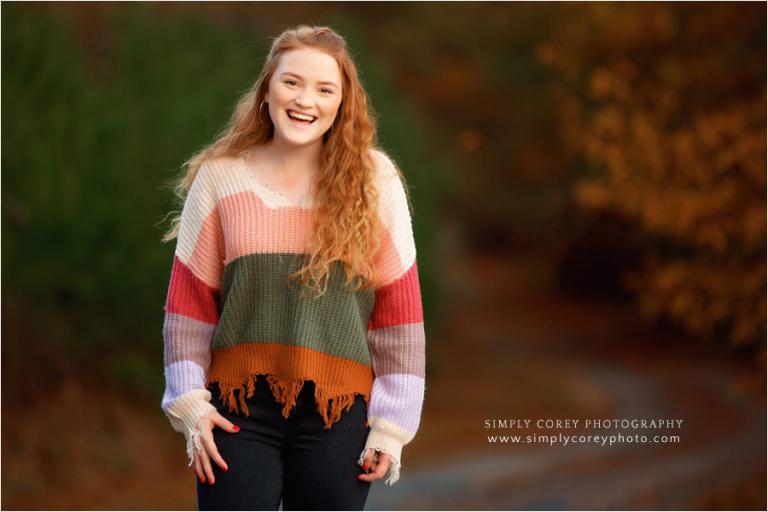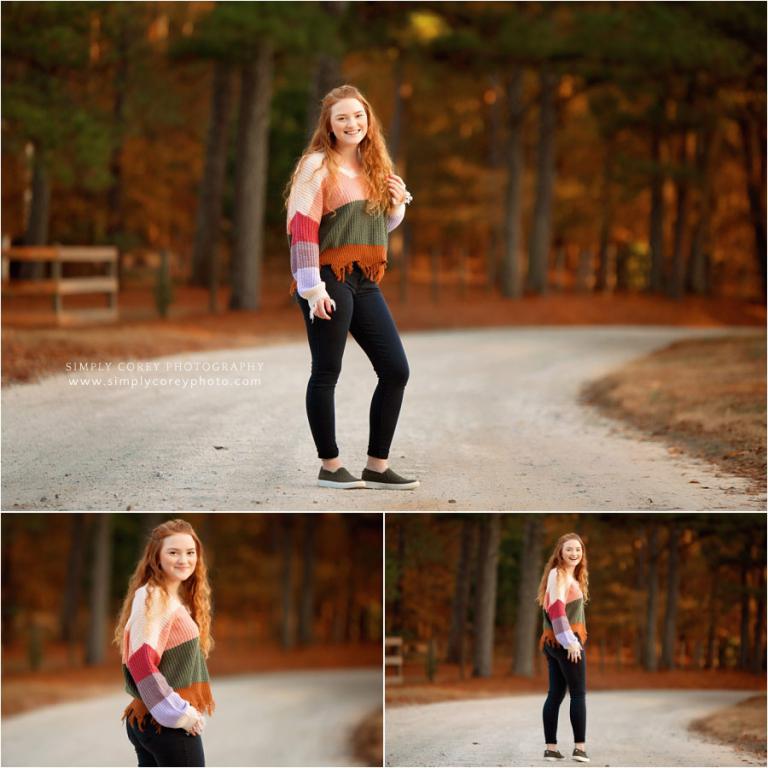 . . .
More About Carrollton Senior Portraits by Atlanta Photographer, Simply Corey Photography:
Simply Corey Photography is located west of Atlanta, near Carrollton, Douglasville, Villa Rica, Newnan, and Bremen. I have been a professional photographer for 15 years, and have photographed many teens and high school seniors throughout greater Atlanta since. Teens and seniors may have their portrait sessions at my private outdoor location (featured in the second half of this session) or at a location of their choice around metro Atlanta. This can be a fun downtown area or somewhere that is meaningful to you – like a library, stables, etc!
Would you like more information on portrait sessions? You are welcome to request detailed pricing and my availability by using the form on my contact page.
Members of my VIP Facebook Group and subscribers to my email newsletter receive the first announcements for exclusive photography specials, mini session announcements, and other news from time to time. Be sure to sign up! You are also welcome to connect with Simply Corey Photography on my Facebook page and Instagram!