It's almost spring (yay!) but I still have a few more family sessions from last fall that I want to feature on the blog! This family wanted somewhere indoors for their portrait session, so they got permission to be photographed inside The Hotel at Avalon. The variety of spots inside was perfect for their session. They even had a Christmas tree they could pose in front of!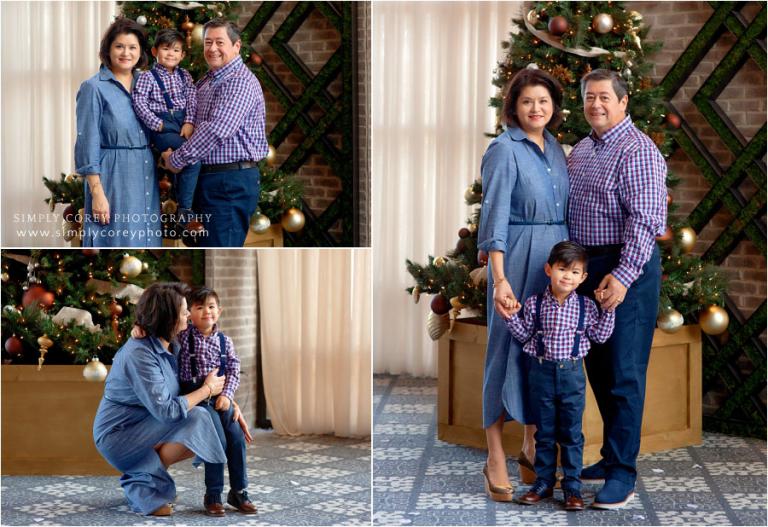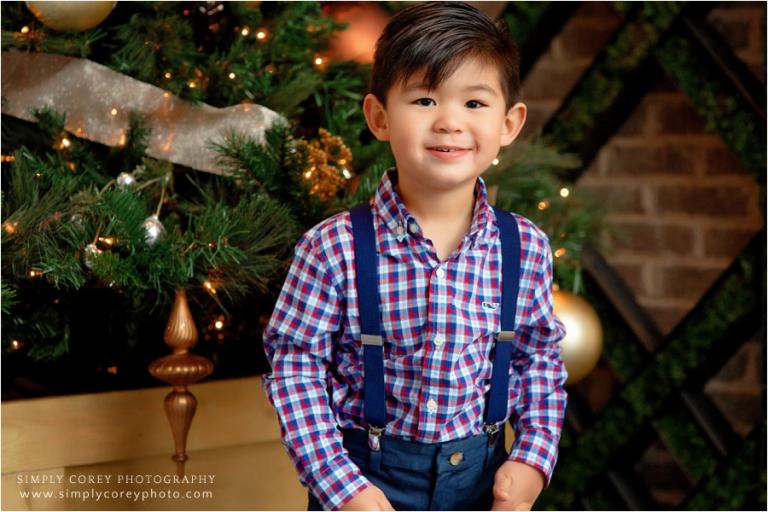 This handsome little guy loved to stick out his tongue. You would never know it by the photos I got, but he made me work to photograph him without his tongue out. I love Mom and Dad's reaction to his antics in the series of photos below! Ha!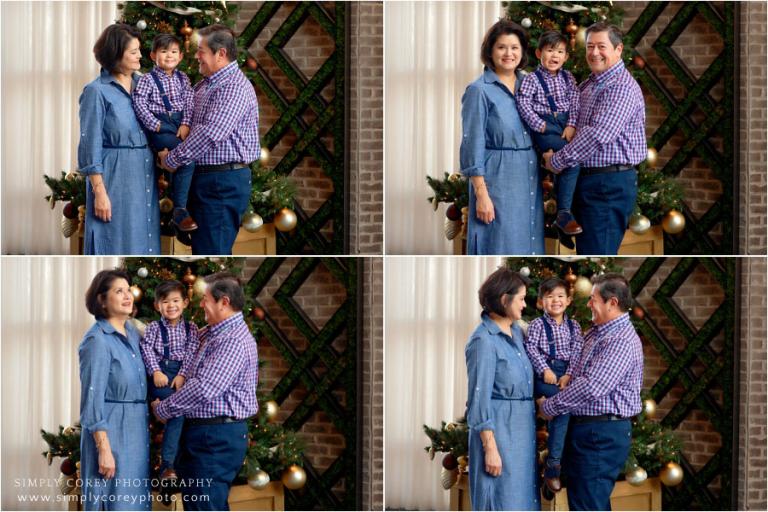 Doesn't he have the best smile? ♥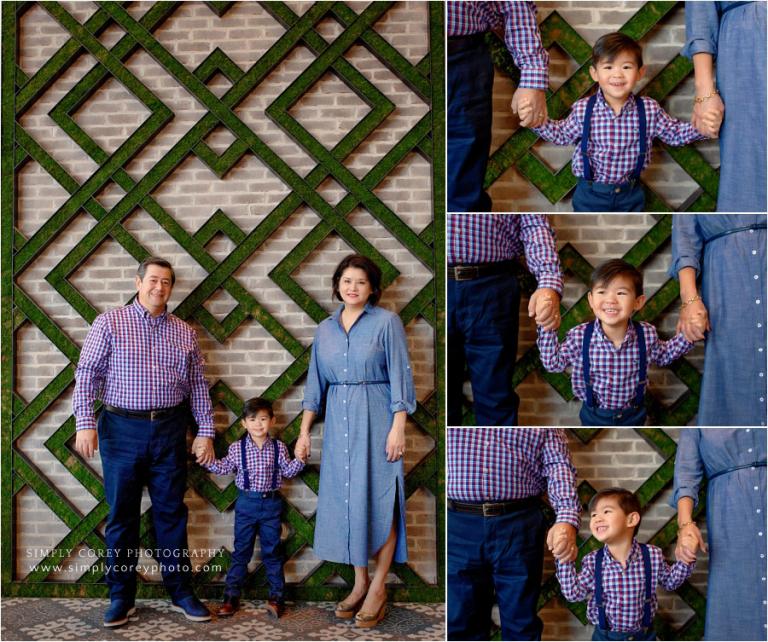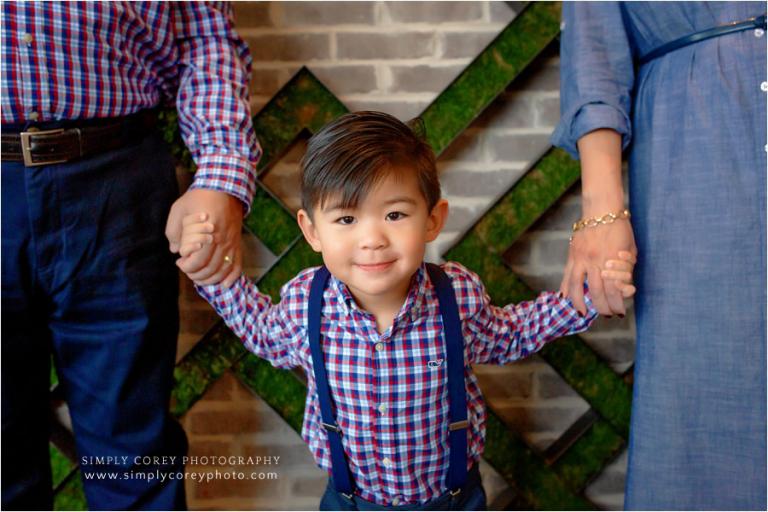 The Hotel at Avalon had several of these moss walls, and I loved using them as a backdrop to their family photos!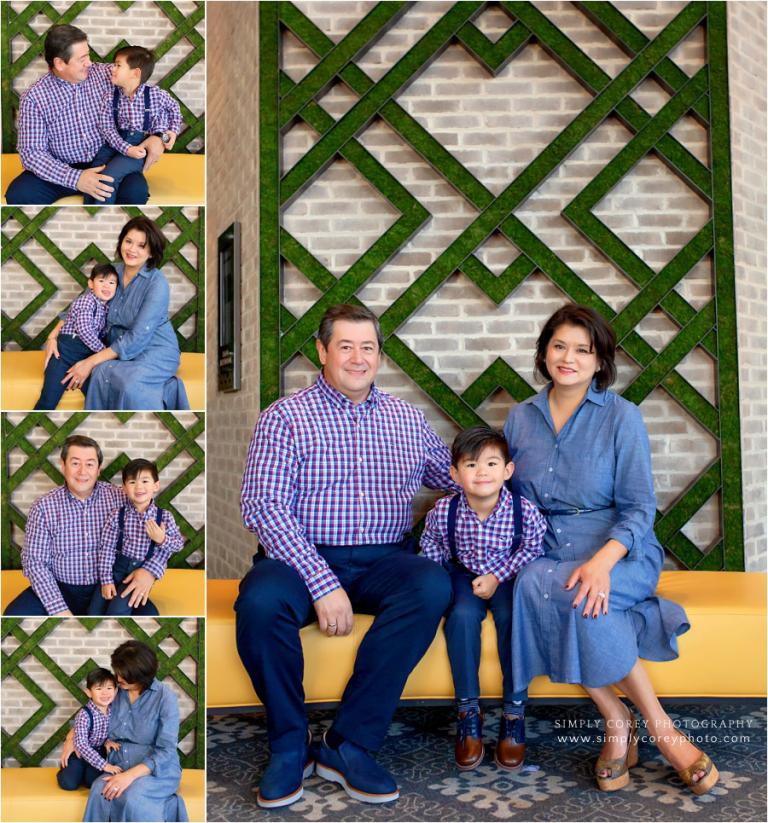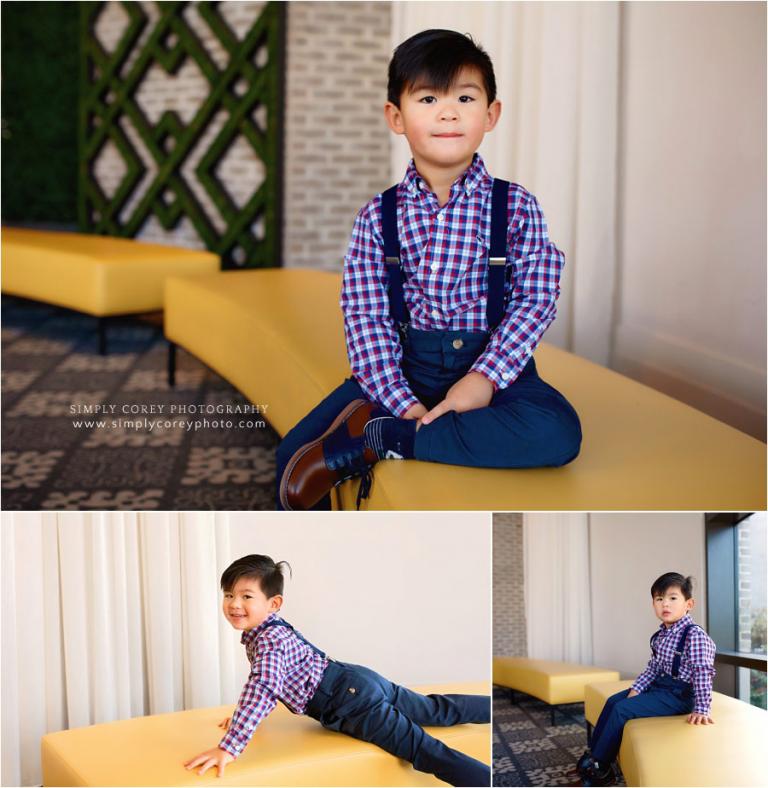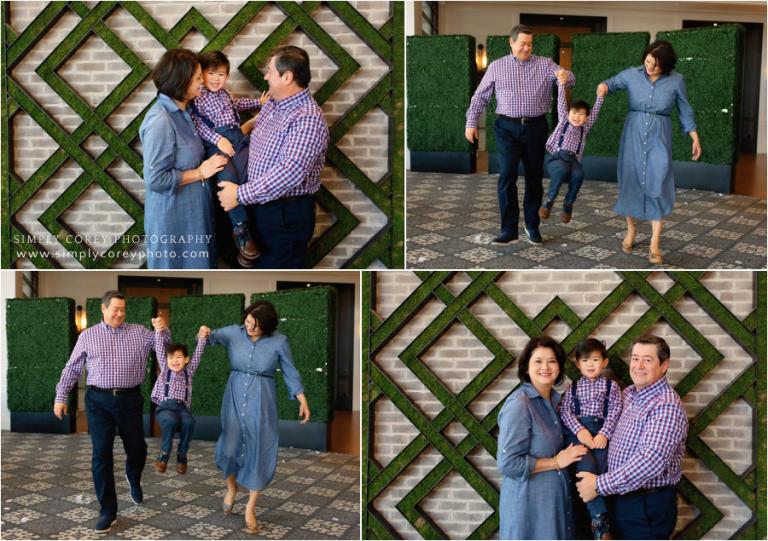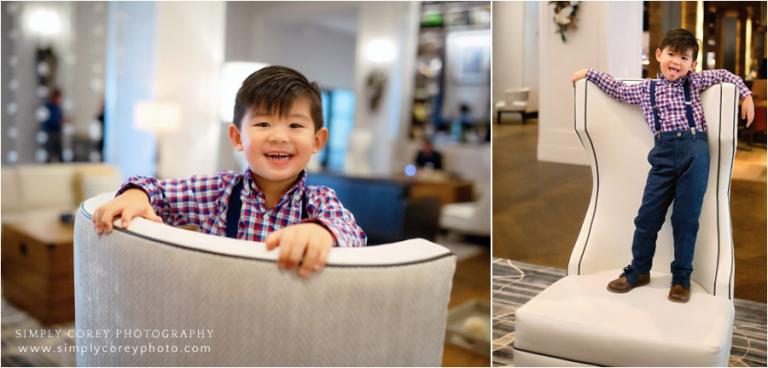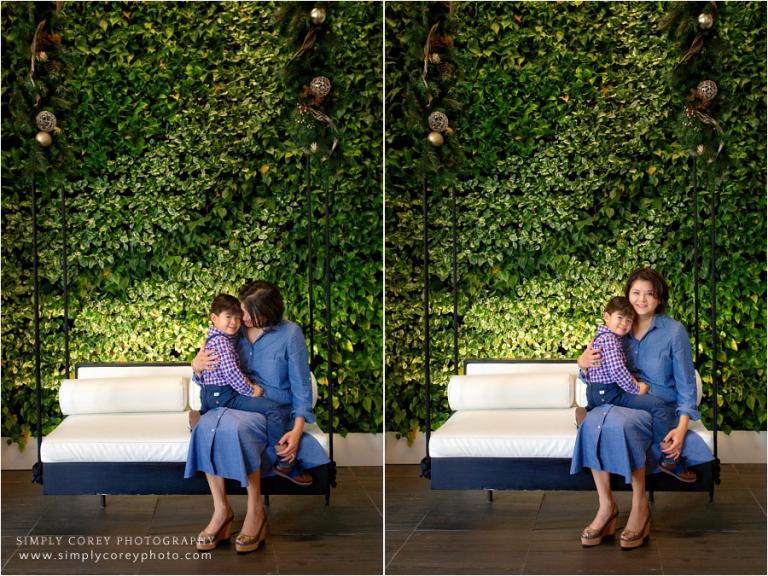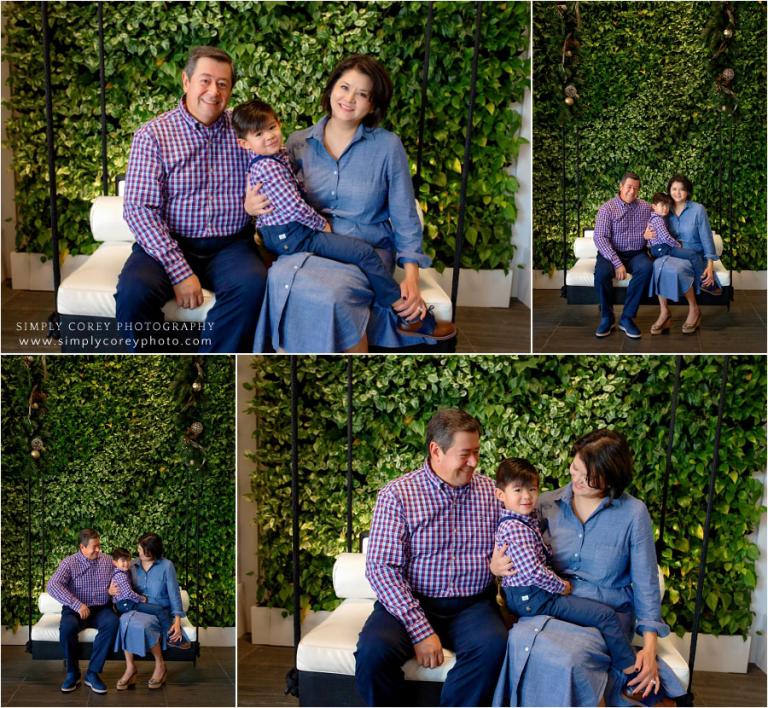 Thankfully, the weather cooperated for us on the day of their session so we could take some photos outside! After we spent time inside The Hotel at Avalon, we headed out near the shops to take a few photos.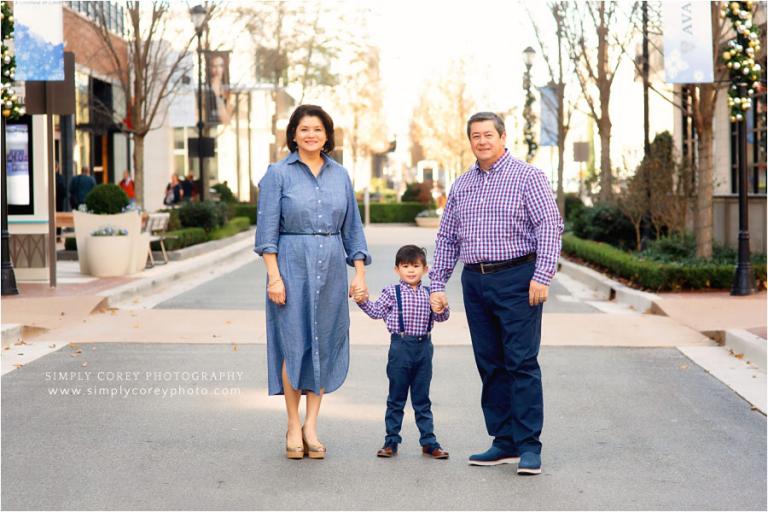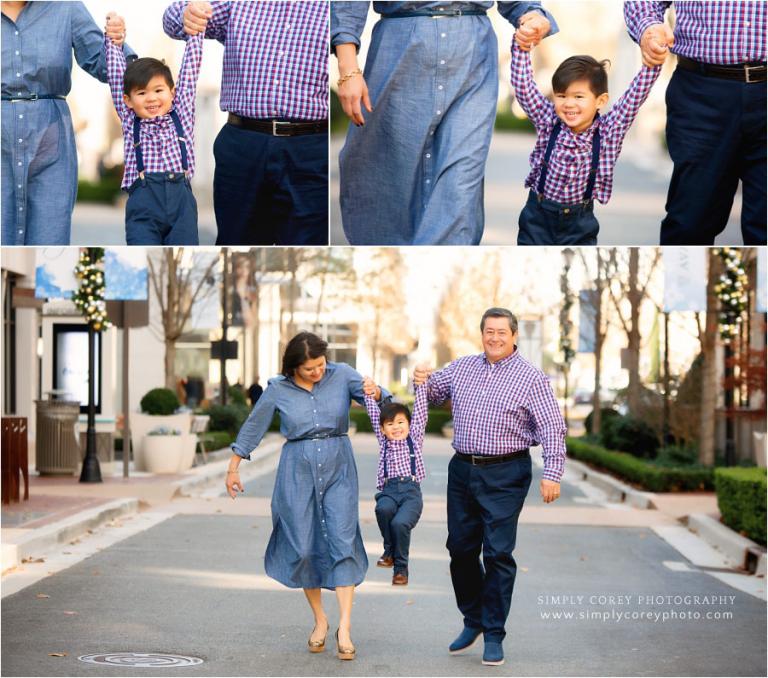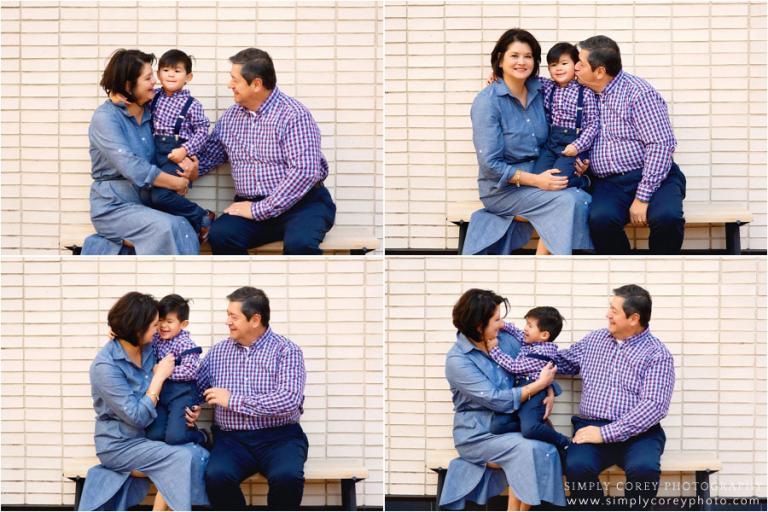 And we even visited Jeni's Ice Creams for a treat afterward! Lifestyle photography is my favorite because I love capturing genuine moments and memories for families. And what better moments than with ice cream!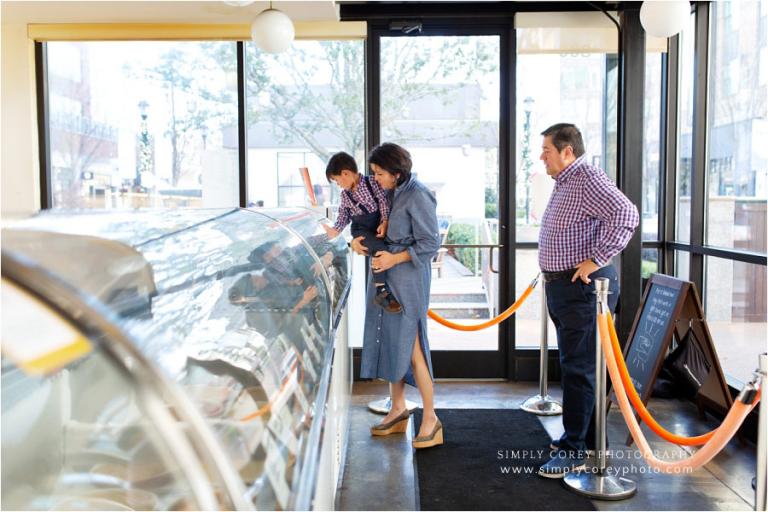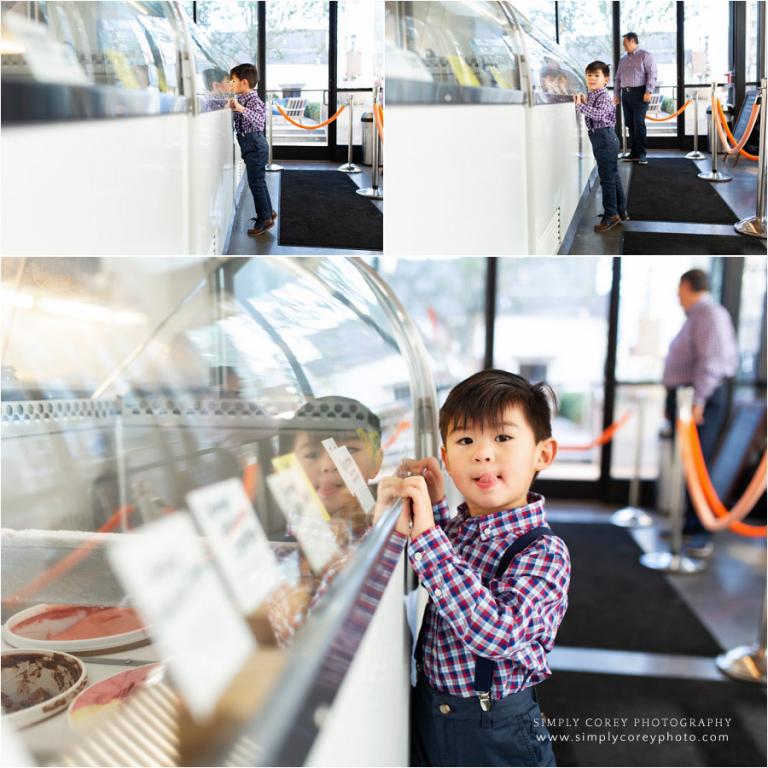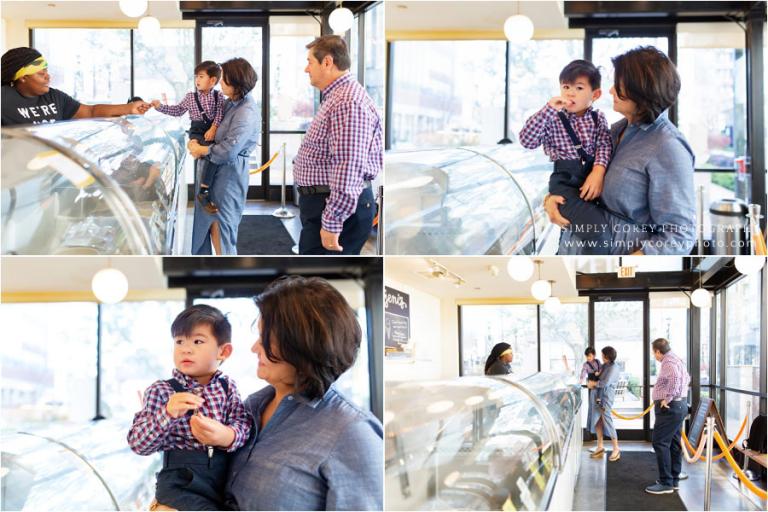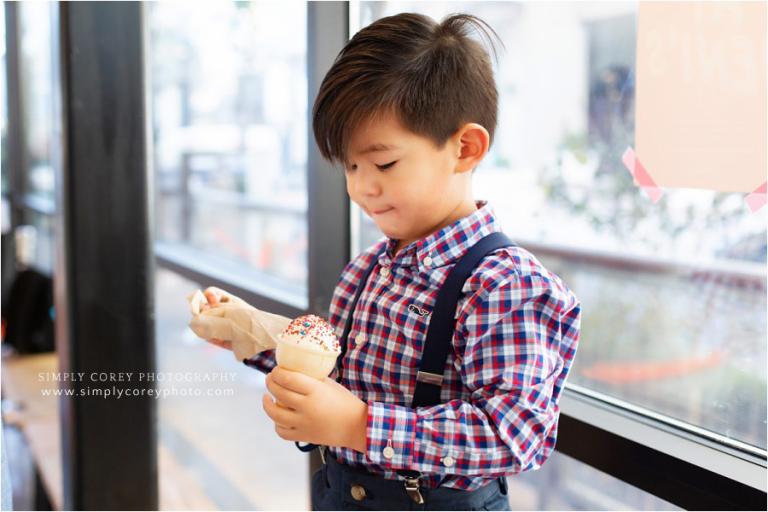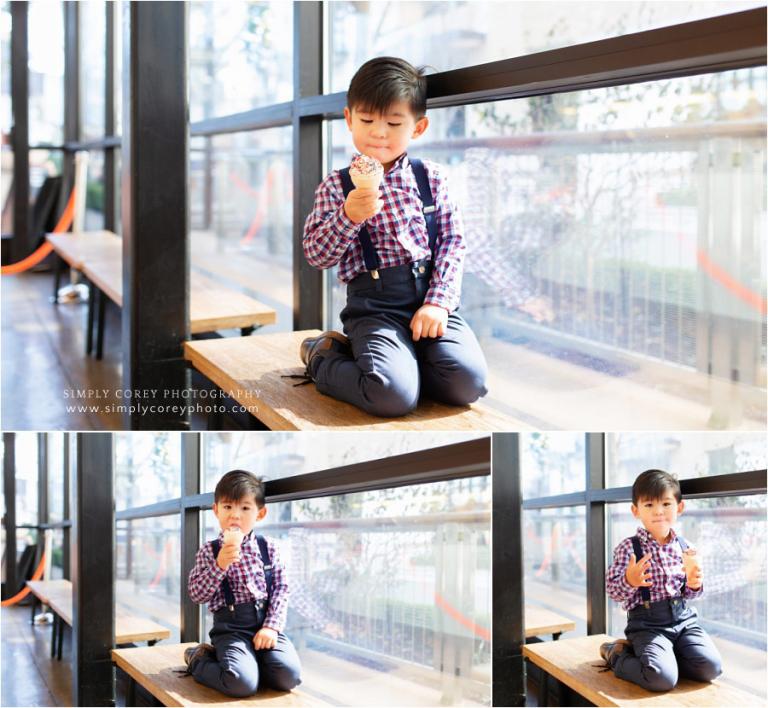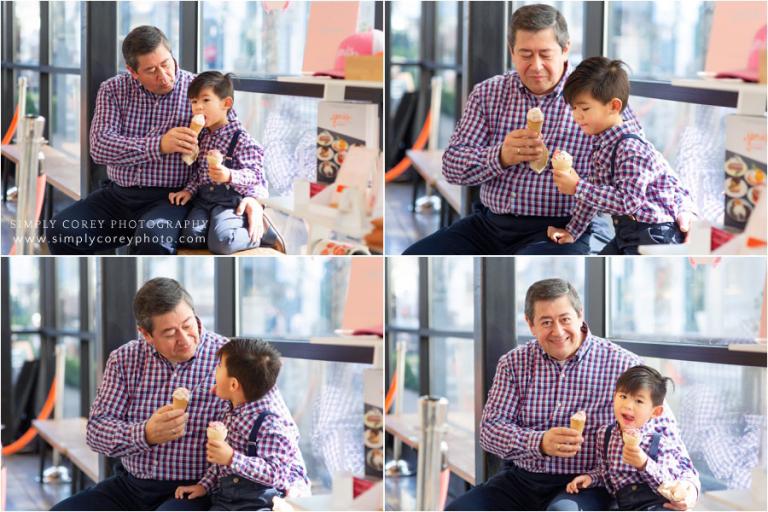 . . .
More About Atlanta Family Lifestyle Photographer, Simply Corey Photography:
Simply Corey Photography is located in West Georgia, near Newnan, Villa Rica, Carrollton, Douglasville, and Bremen. I have been a professional photographer since 2004, and I have photographed many families, kids, and babies throughout the metro Atlanta area since then. You are welcome to have your custom portrait session at my private outdoor location or the location of your choice within greater Atlanta. Mini sessions are also available at my location seasonally. For detailed pricing and my availability please send me an email using my contact form.
Simply Corey Photography sends out an email newsletter with exclusive photography specials, mini session announcements, and other news from time to time. Be sure to subscribe! You are also welcome to join my VIP Facebook Group on Facebook or follow Simply Corey Photography on Facebook and Instagram.