This extended family session was a gift for Grandma's birthday from her grown daughter! I think the gift of portraits is perfect – and not just because I am a photographer!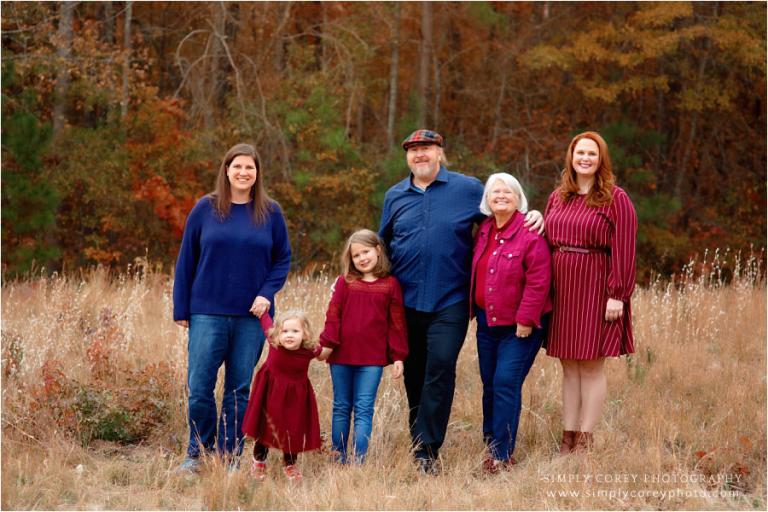 I love extended family sessions because that means I am capturing even more memories for families, with so many groupings and interactions.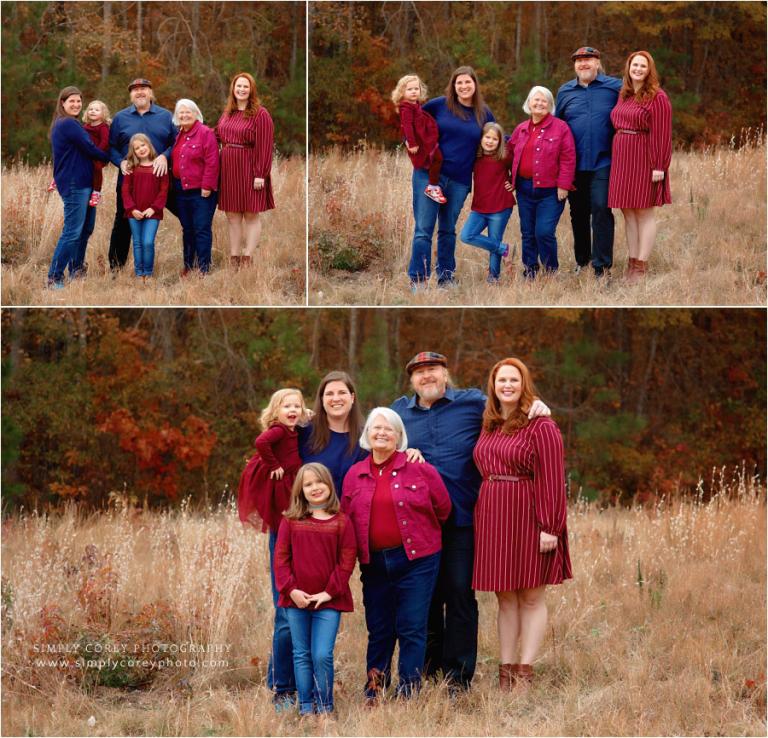 Your kids are never too old for a family portrait. Whether they're teens or grown, photos are so important. I love these photos of Chelsea with her parents!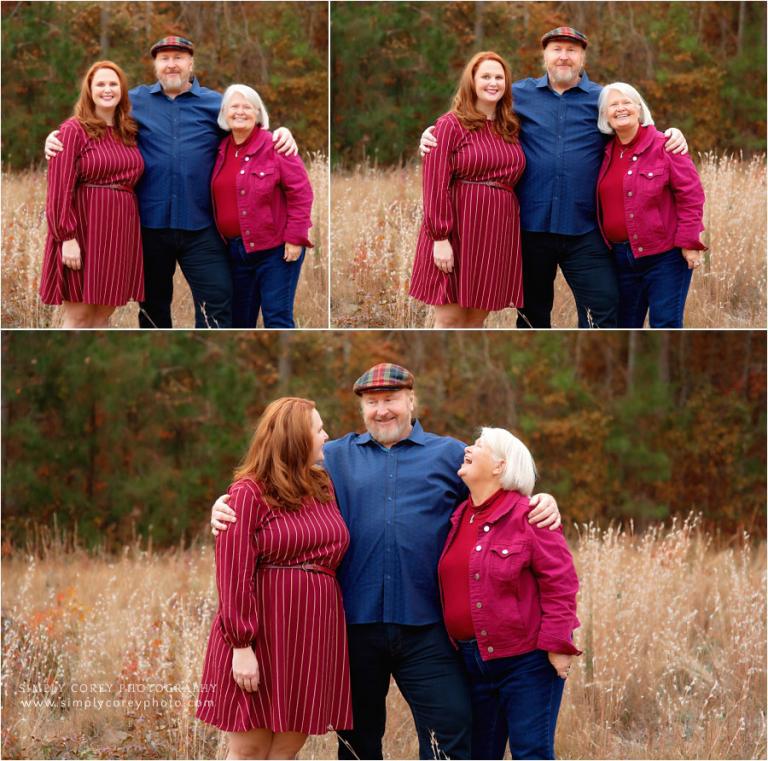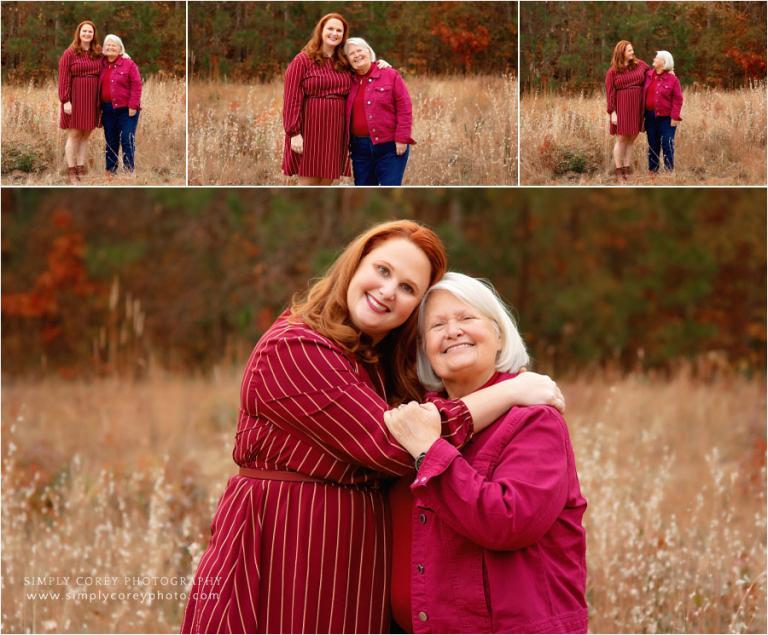 And these photos of her parents together. Grandma's laugh is the best!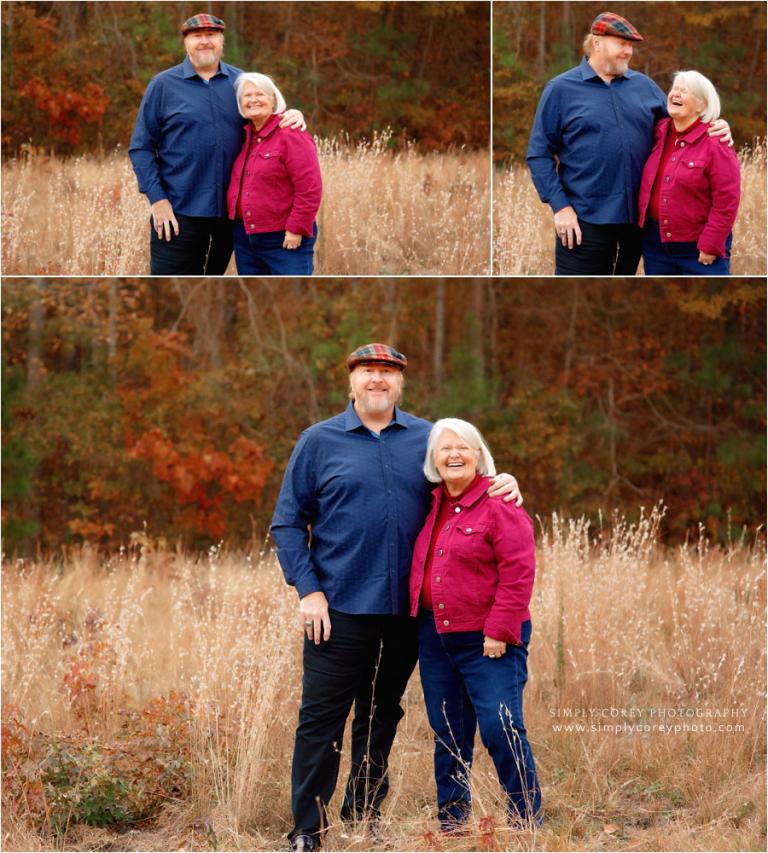 Proud aunt with her nieces. Her sister-in-law said her oldest is her aunt's "mini-me"! I love it!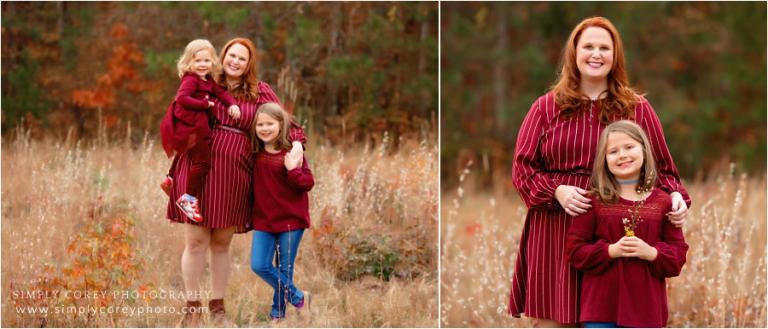 Then some fun photos of the girls with their mom. I love all those giggles!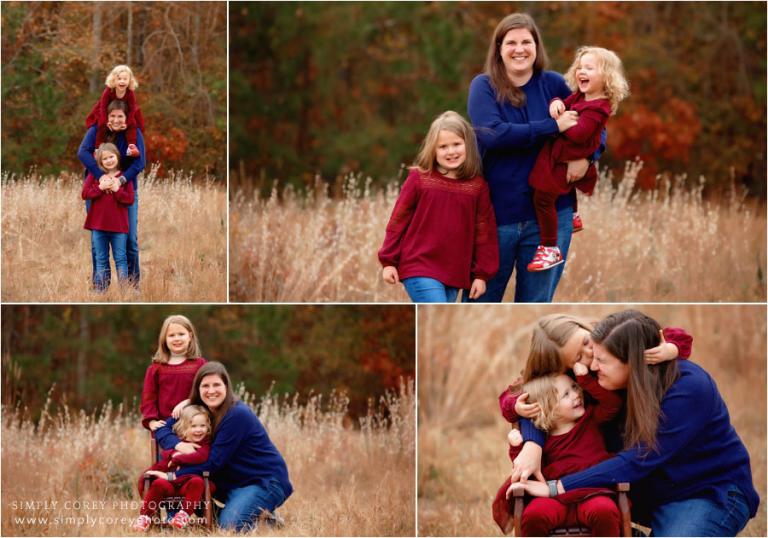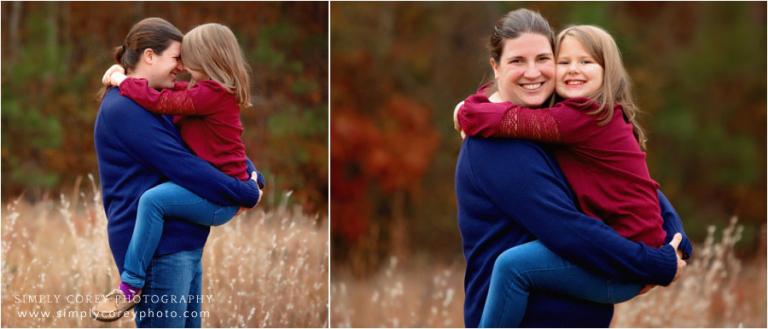 These photos of the kids playing with their grandparents make me smile so big. The girls had so much fun, and I love that they have these photos to cherish for a lifetime!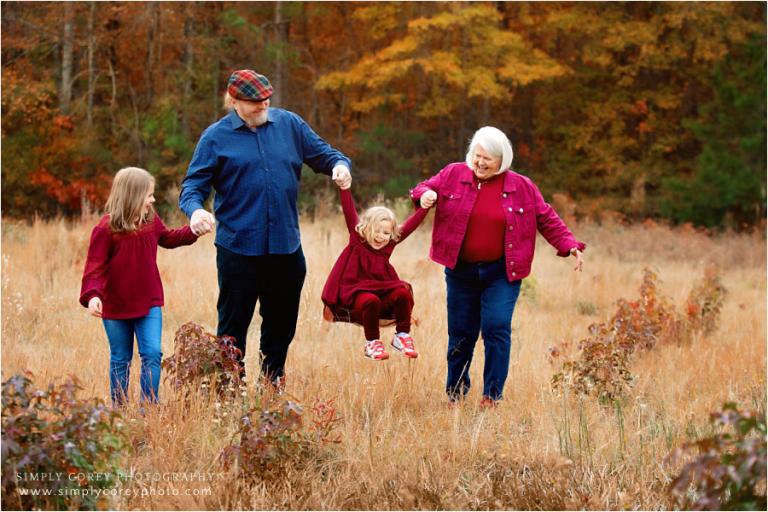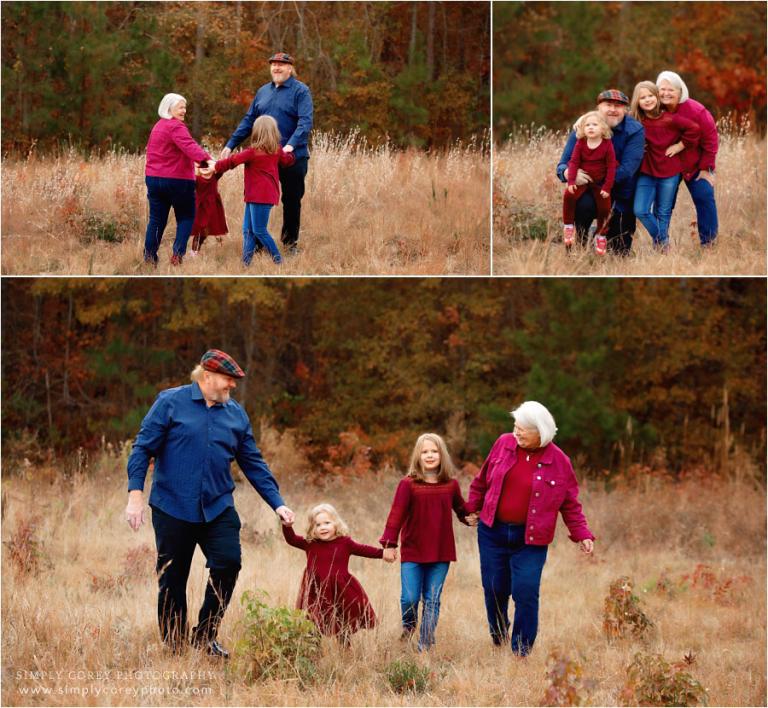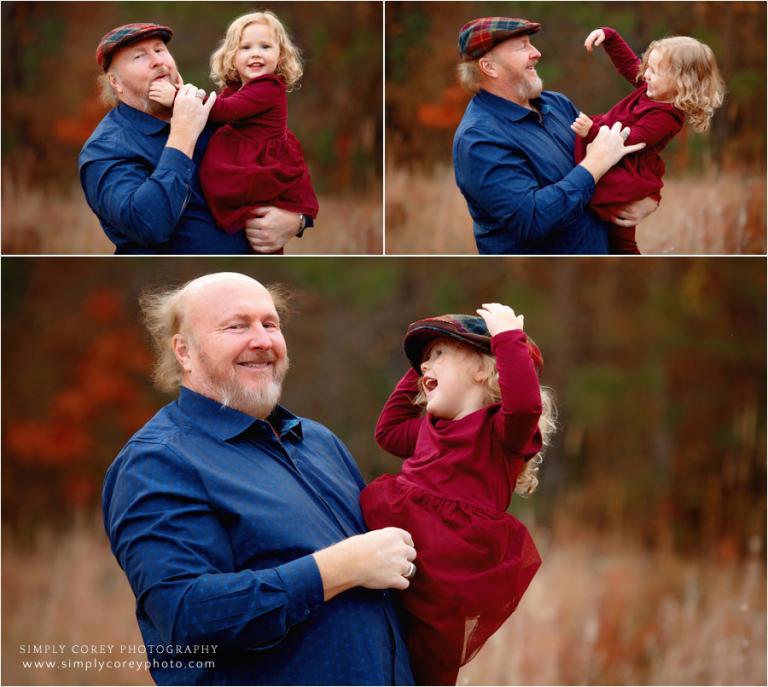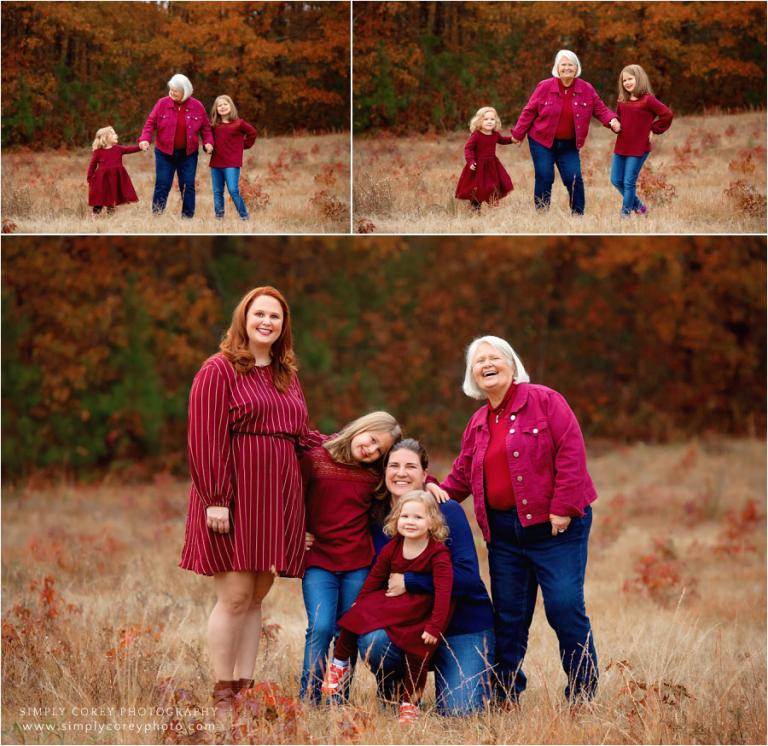 The girls are adorable and were so sweet with each other. Just look at those kissy faces! ♥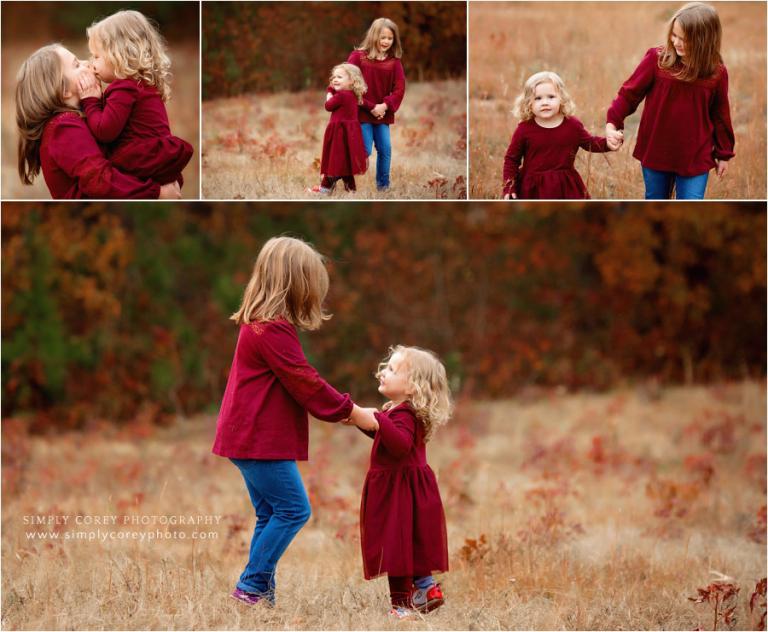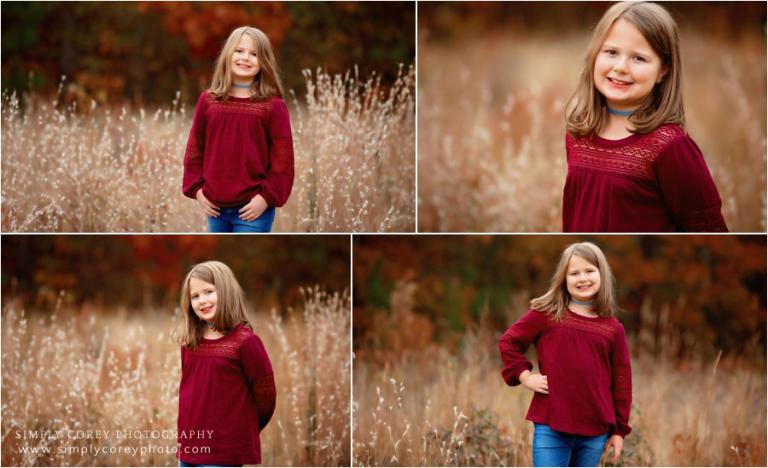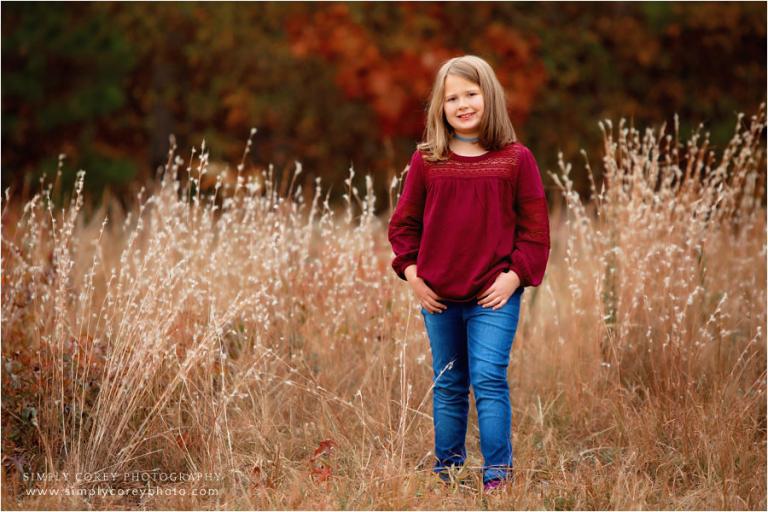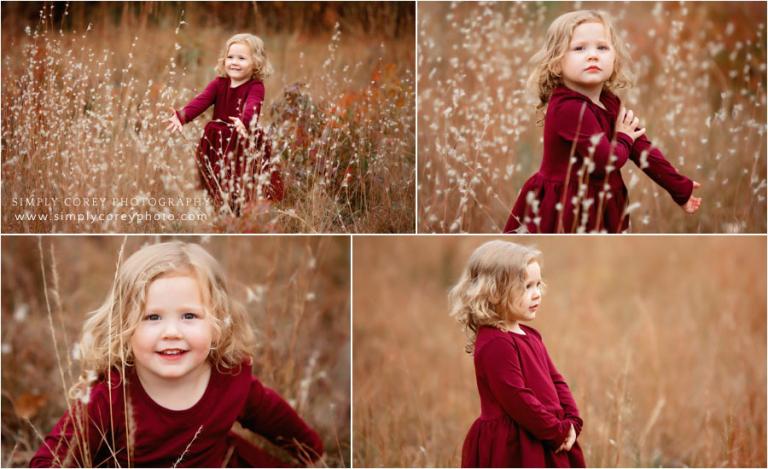 This little one made me work for her photos – but it was so worth it! She had a blast playing in the tall golden grass!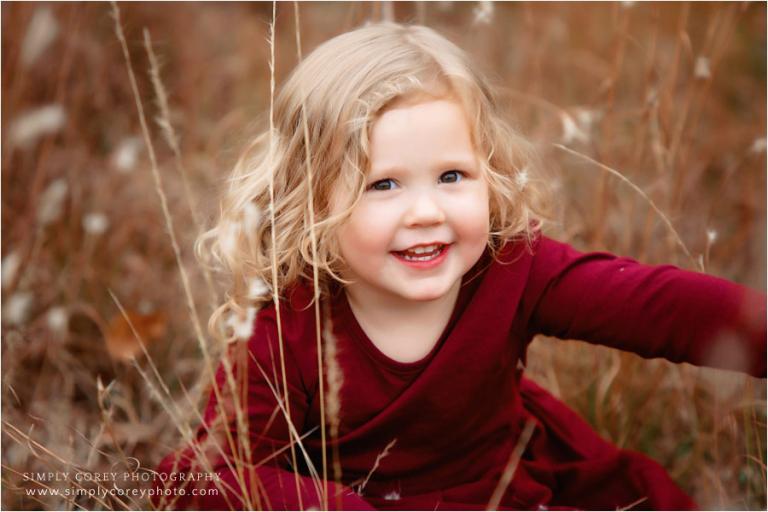 I'm so glad I was able to be a part of making Grandma's birthday even that more special! ♥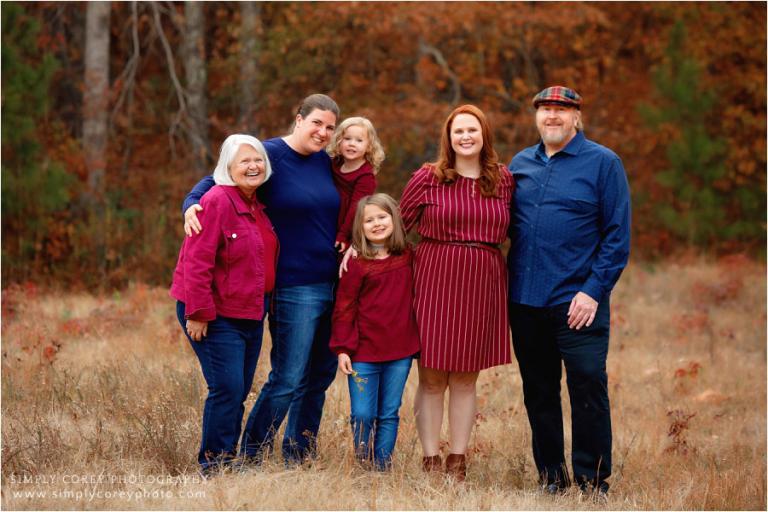 . . .
More About Newnan Family Photographer, Simply Corey Photography:
Simply Corey Photography is located in West Georgia, near Newnan, Douglasville, Villa Rica, Carrollton, and Bremen. I opened my photography business at the end of 2004, and I have photographed many families, kids, and babies throughout the greater Atlanta area since then. You are welcome to have your custom portrait session at my private outdoor location (featured in this session) or the location of your choice within metro Atlanta. Mini sessions are also available at my location seasonally. For detailed pricing and my availability please send me an email using my contact form.
Simply Corey Photography sends out an email newsletter periodically with exclusive photography specials, mini session announcements, and other news from time to time – so be sure to subscribe! You are also welcome to join my VIP Facebook Group on Facebook or follow Simply Corey Photography on Facebook and Instagram.