I originally had the pleasure of meeting this mom at a local homeschool group event earlier last year. Once she found out I was a photographer, she checked out my work and booked a family session! I'm so glad she did too. Her family was so laid back and loved to be silly – which made them so fun to photograph!
I normally blog my sessions in chronological order, but wanted to post some that had some Christmas themes thrown in before too much time passed! Mom had seen the Christmas Tractor Mini Sessions I was offering earlier and asked if we could include the same holiday set up in her family session in December.
So we did some of the family and the kids together …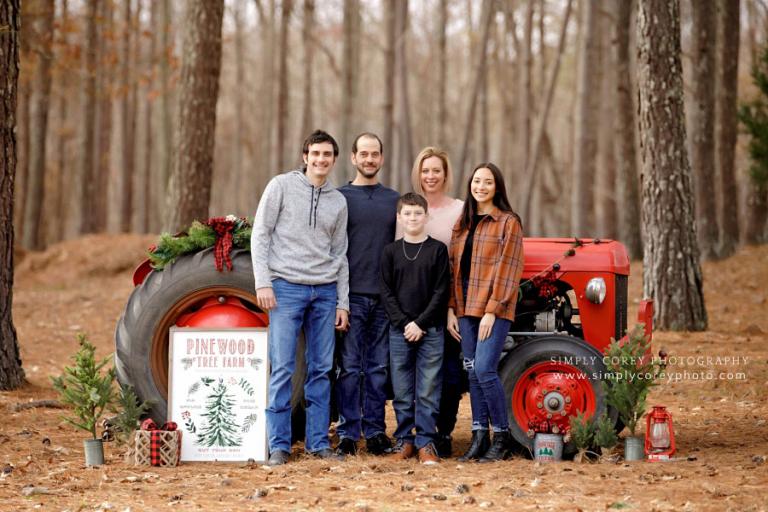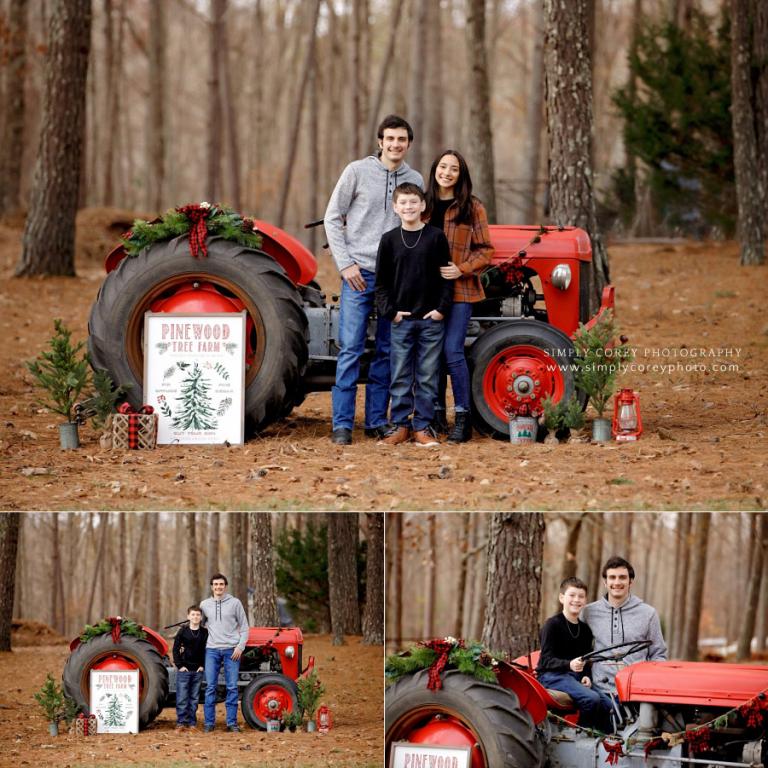 Some of the two couples …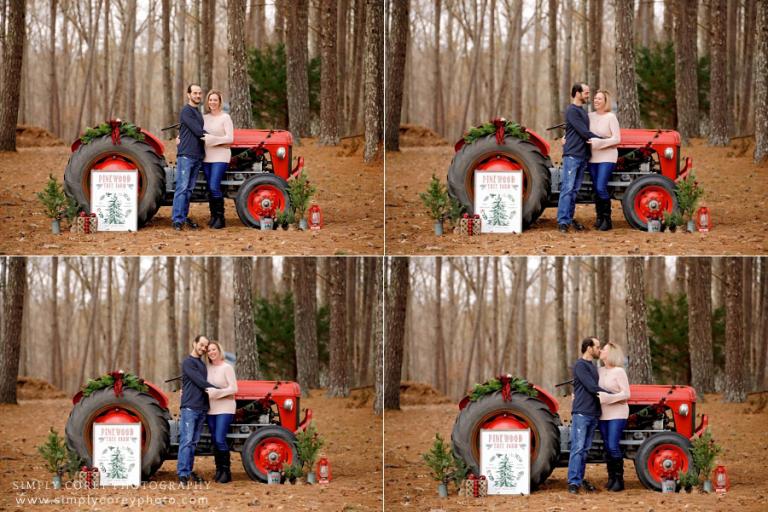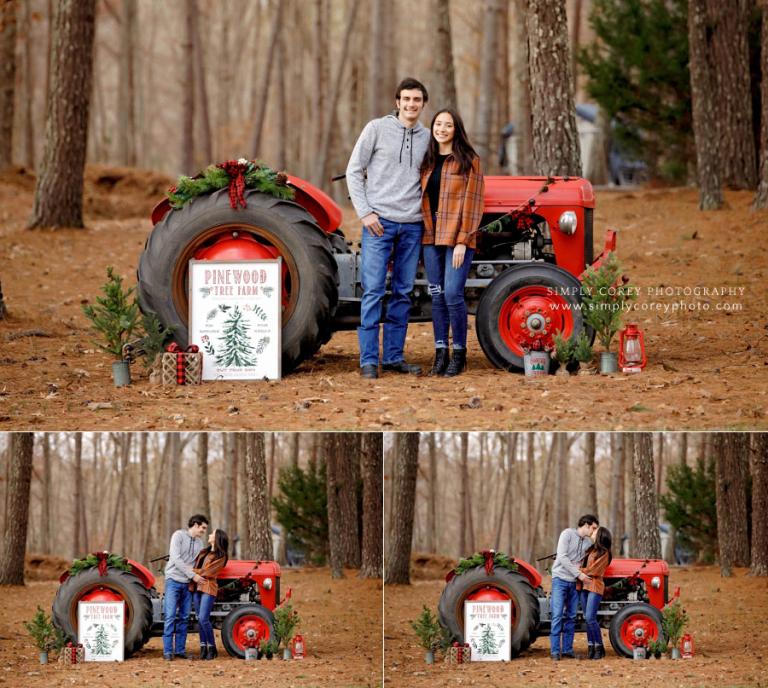 And some of her younger son by himself! Be sure to keep up with the mini session section of the website to find out when I'll be scheduling more tractor mini sessions!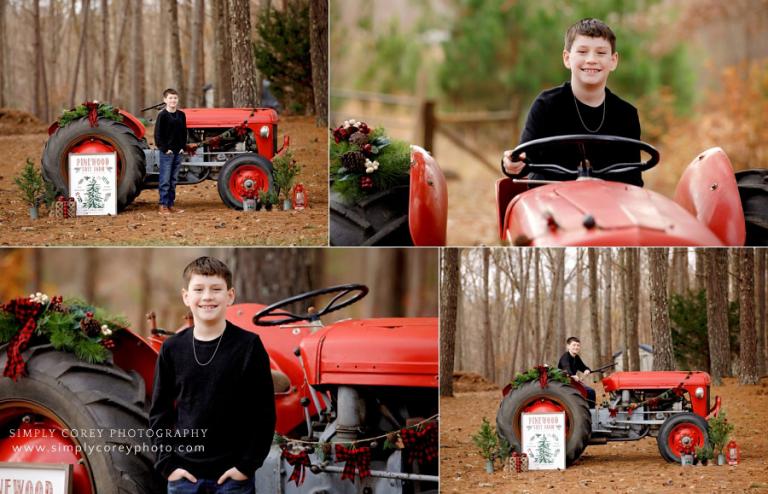 Then we moved on into the pasture. It was an overcast day that threatened rain, but it made for some beautiful soft light!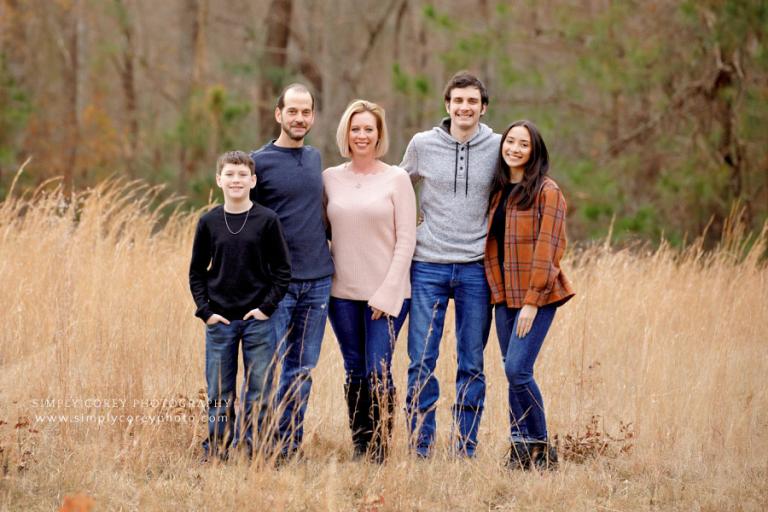 This is the face of a happy kid when I let him run like crazy through the tall grass! Ha!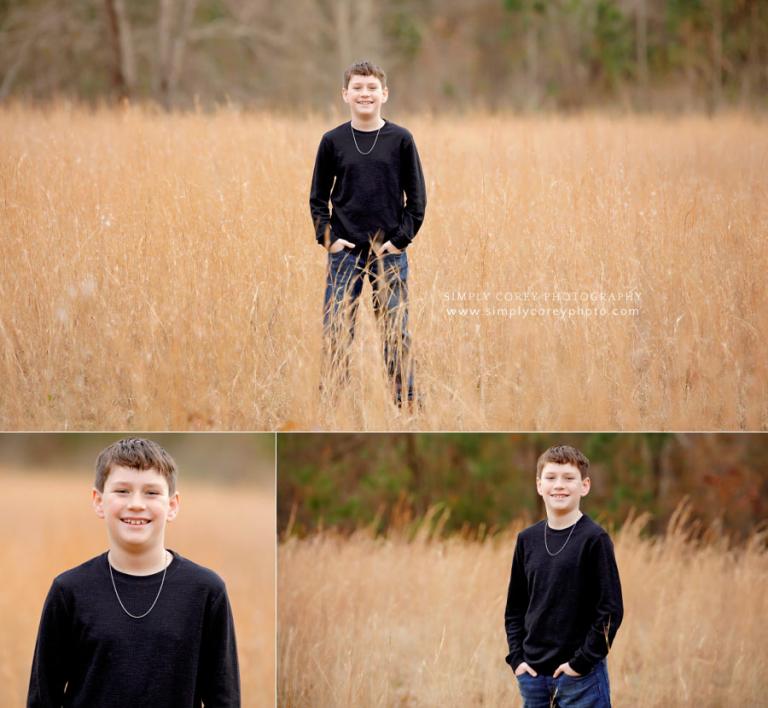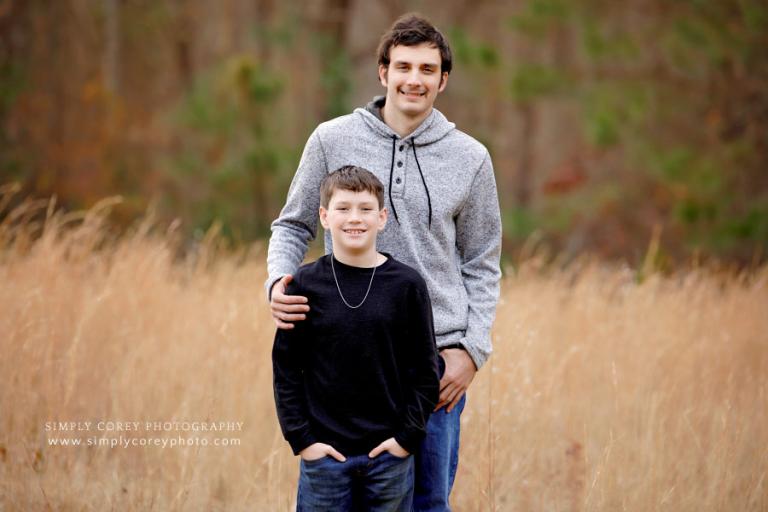 I love these photos of his brother with his girlfriend. They were so sweet together!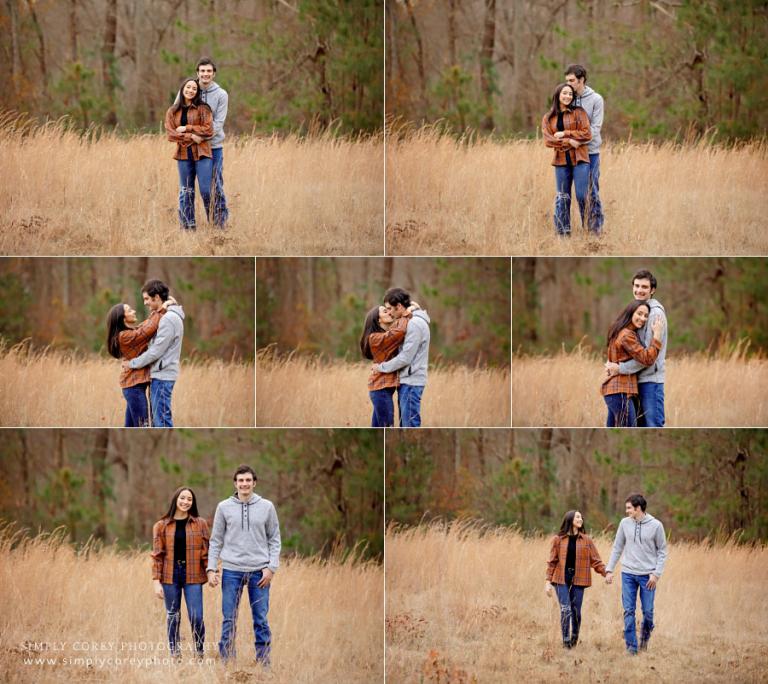 And Mom and Dad were pretty sweet too! ♥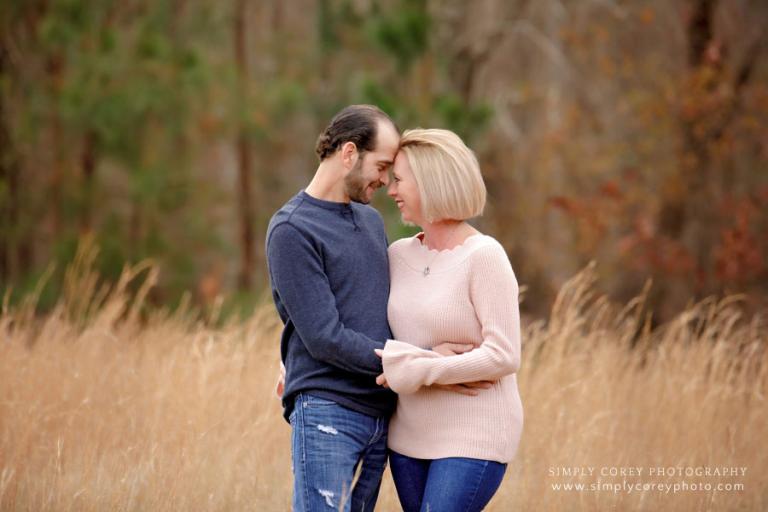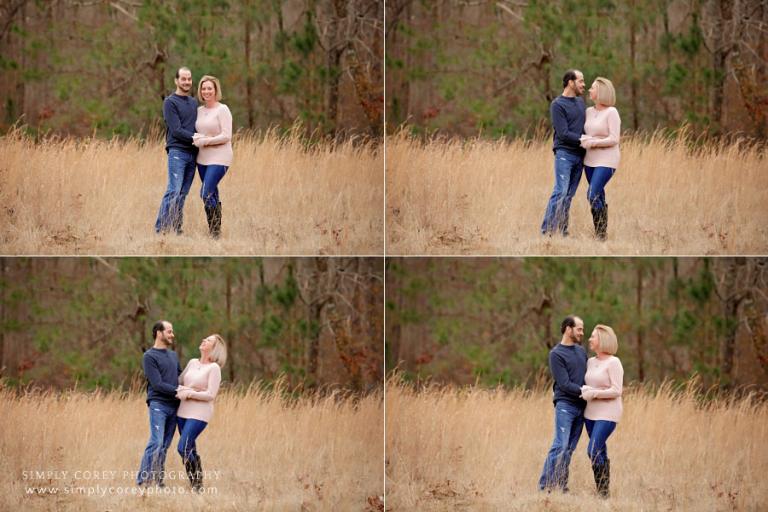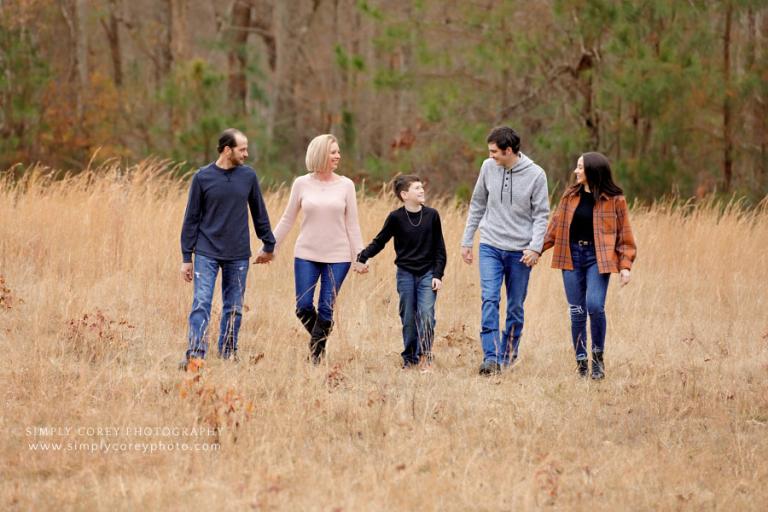 And then we ended the session with photo on the dirt road. One of my favorites at my country location!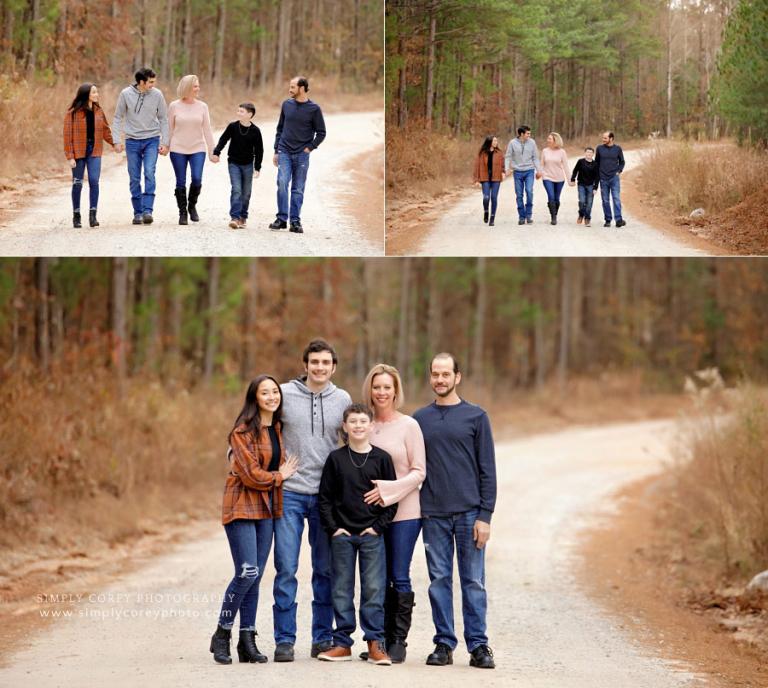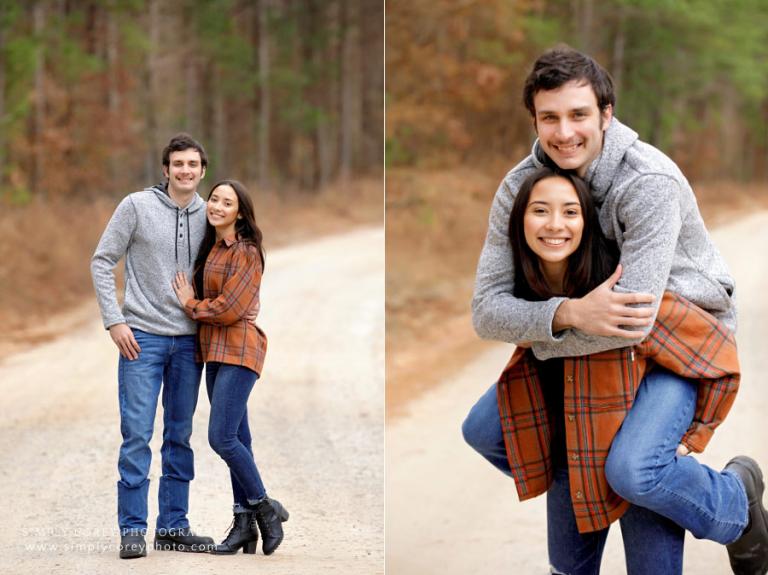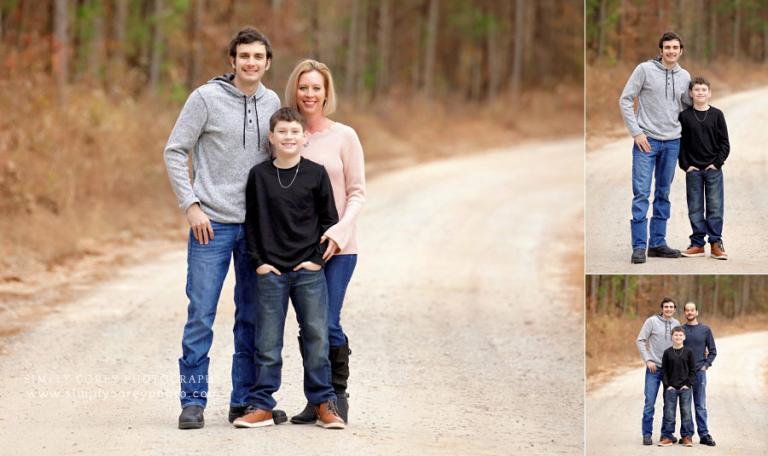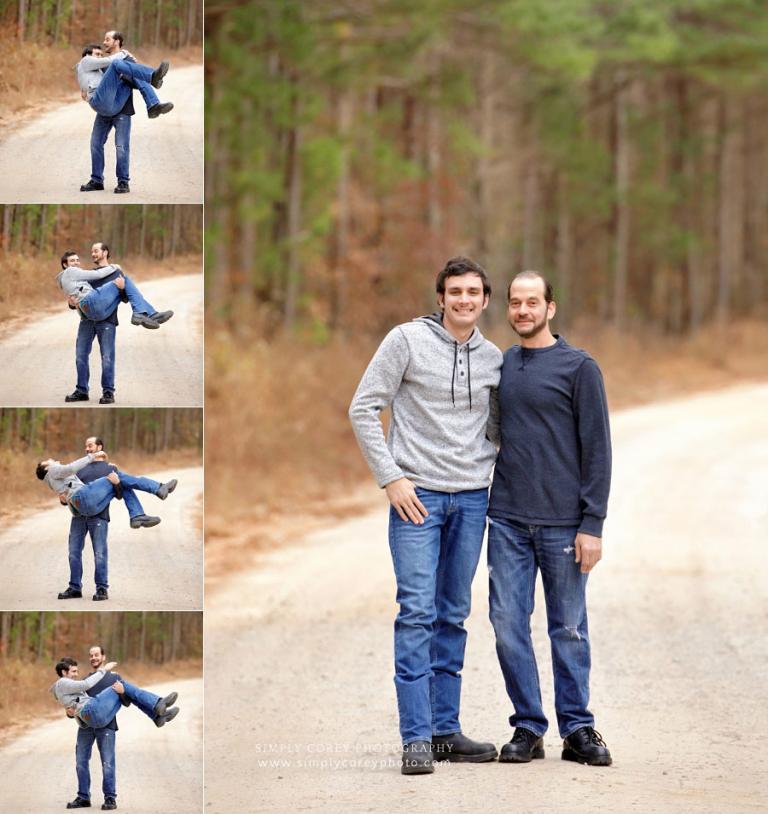 I'm pretty sure this next photo is my favorite from the whole session. And I love that this was one of the main family photos they purchased too! Family portraits for the wall do not need to be boring by any means. ♥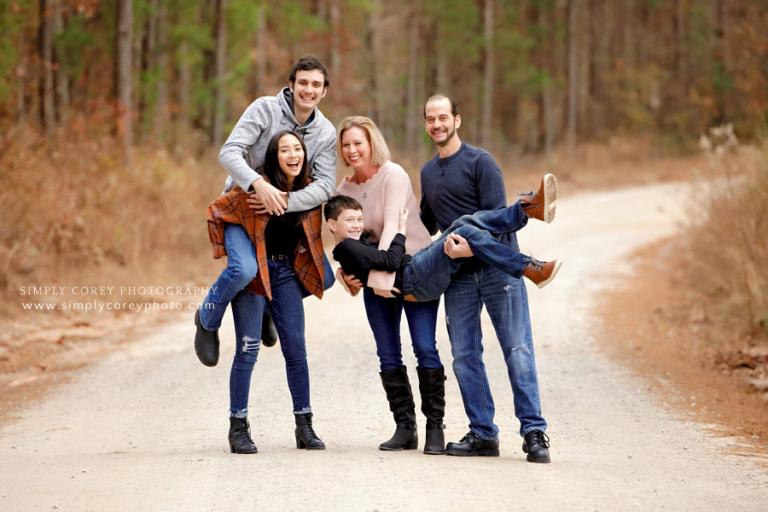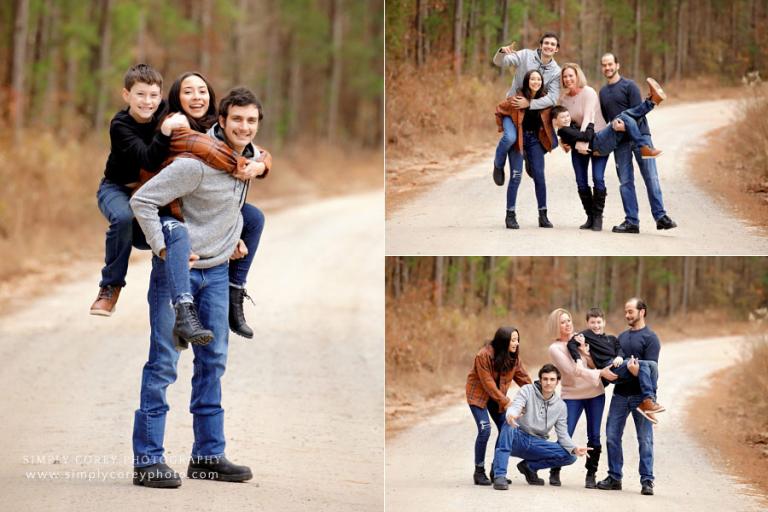 . . .
More About Douglasville Family Photographer, Simply Corey Photography:
Simply Corey Photography is located in West Georgia, near Douglasville, Villa Rica, Newnan, Carrollton, and Dallas, Georgia. I have been a professional photographer since 2004, and I have photographed many families, kids, and couples throughout the metro Atlanta area since then. Mini sessions are available exclusively at my location throughout the year on specific days. Full custom portrait sessions are also available at my private outdoor location or the location of your choice within greater Atlanta. You are welcome to send me an email using my contact form to request detailed pricing and my availability.
Simply Corey Photography sends out an email newsletter with exclusive photography specials, mini session announcements, and other news from time to time. Be sure to subscribe! You are also welcome to join my VIP Facebook Group on Facebook or follow Simply Corey Photography on Facebook and Instagram.