These grandparents are some of my favorite people I've known for many years now. The song "You are My Sunshine" is their favorite song when it comes to their grandchildren. They held a chalkboard sign saying it for their last session, and this time they had a custom sign and everyone dressed in yellow!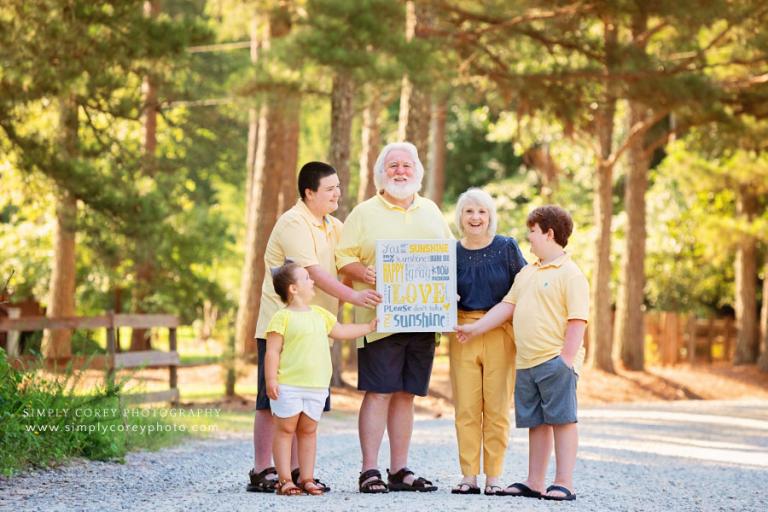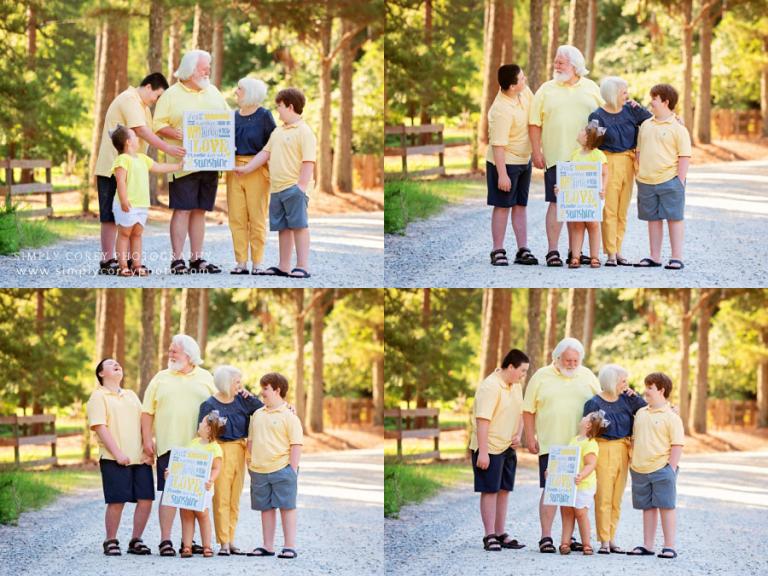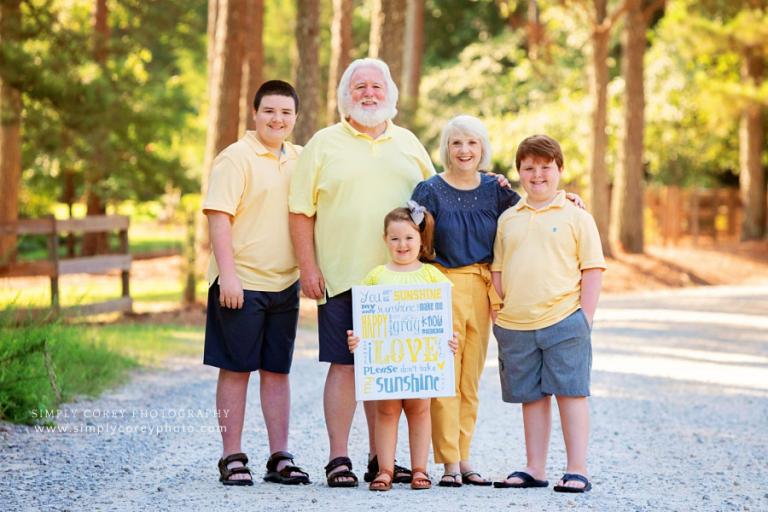 I have photographed all three of these kids since they were itty bitty, so it's crazy to see how tall they're getting next to their grandparents!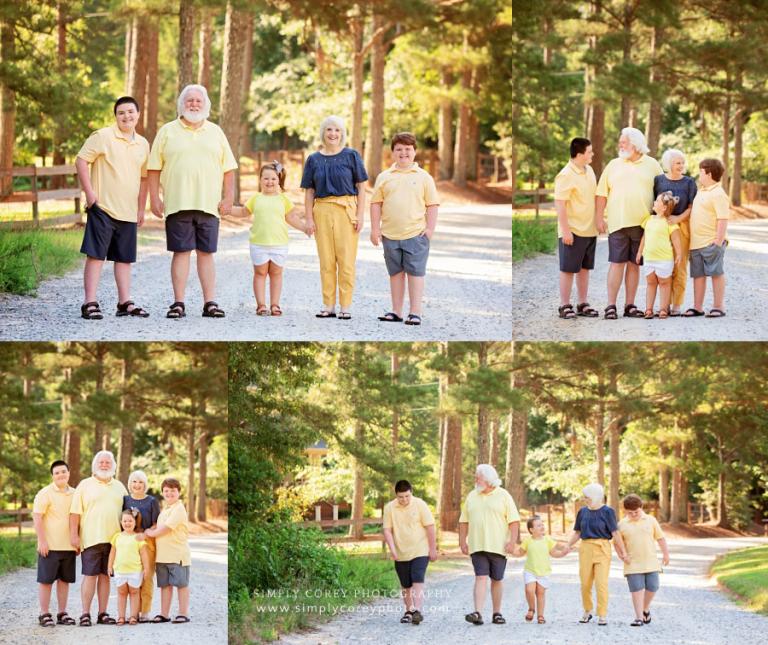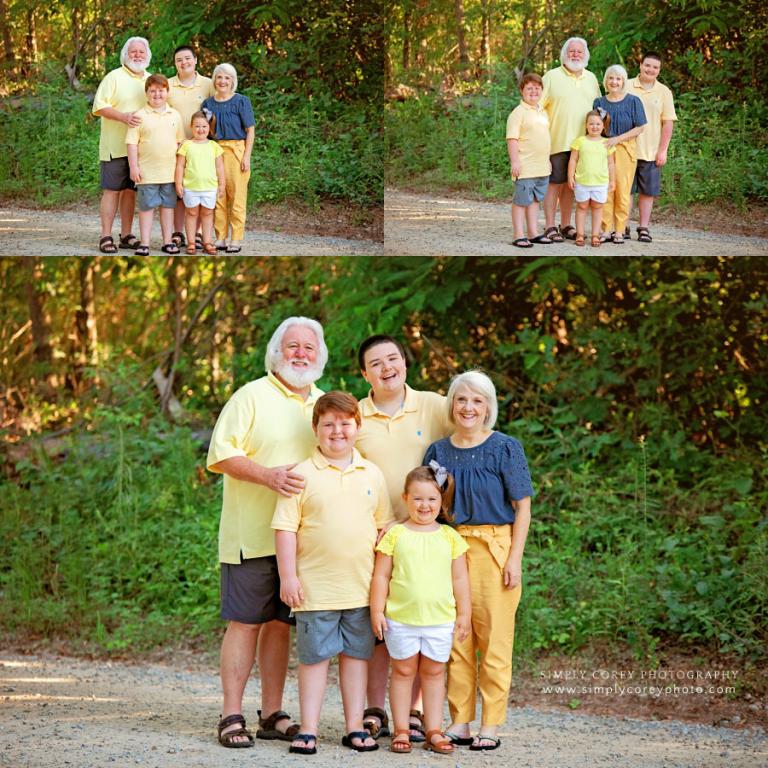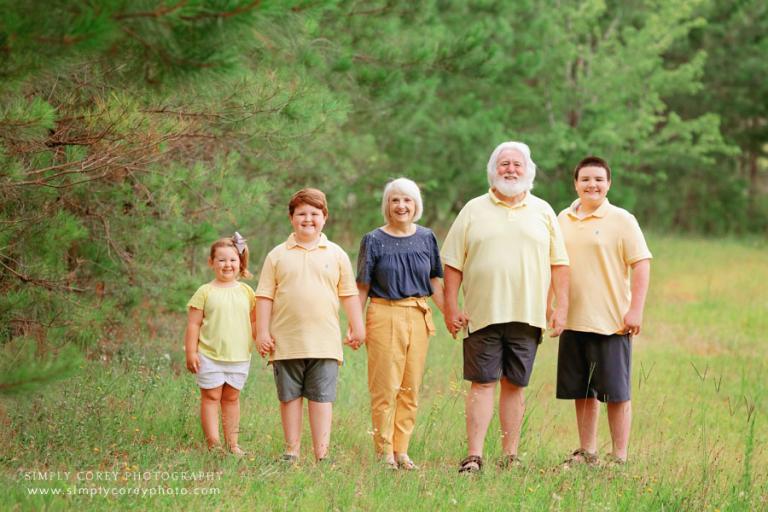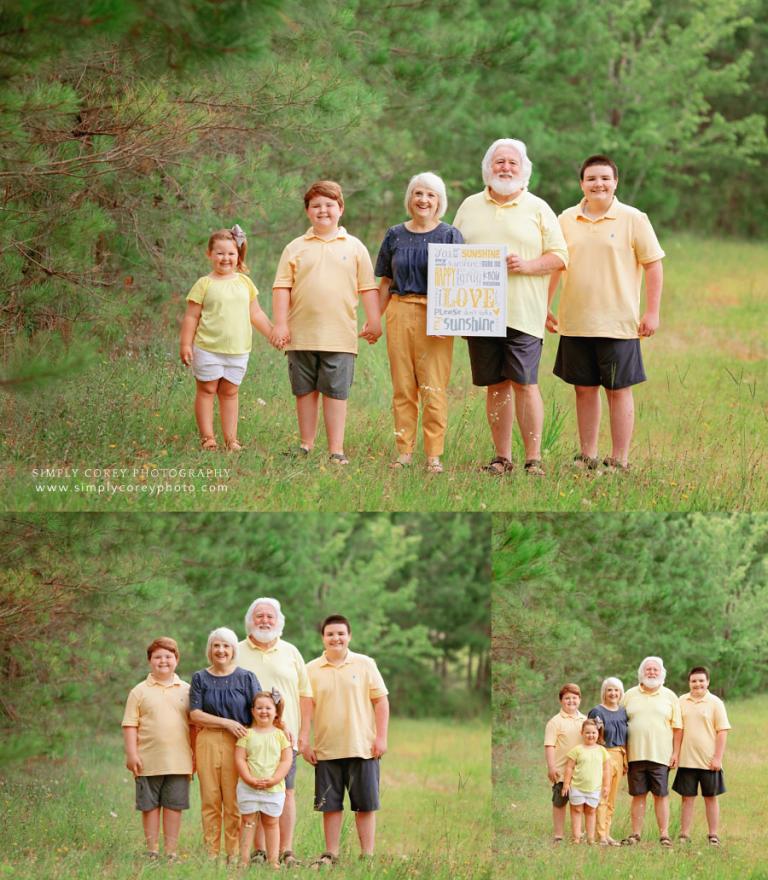 I got one serious photo of Grandpa with his grandsons … before the goofiness took over! But I love that they'll have these to laugh at in the years to come! Ha!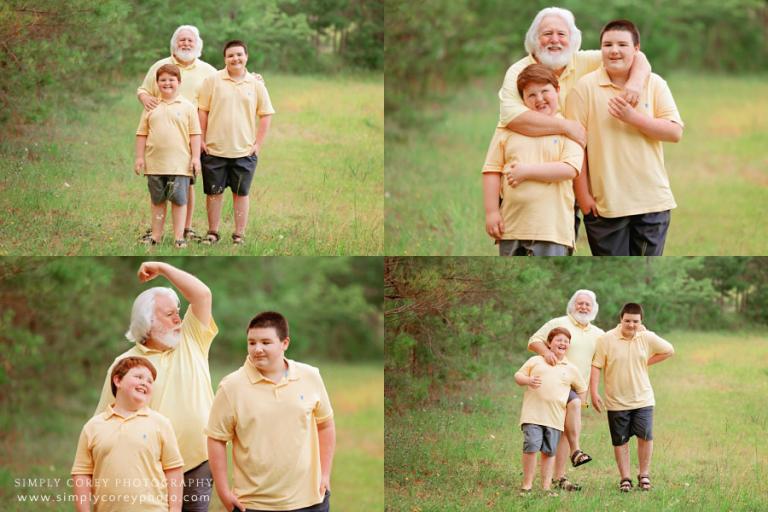 The photos of Grandma with her granddaughter were much sweeter. Just look at those smiles! ♥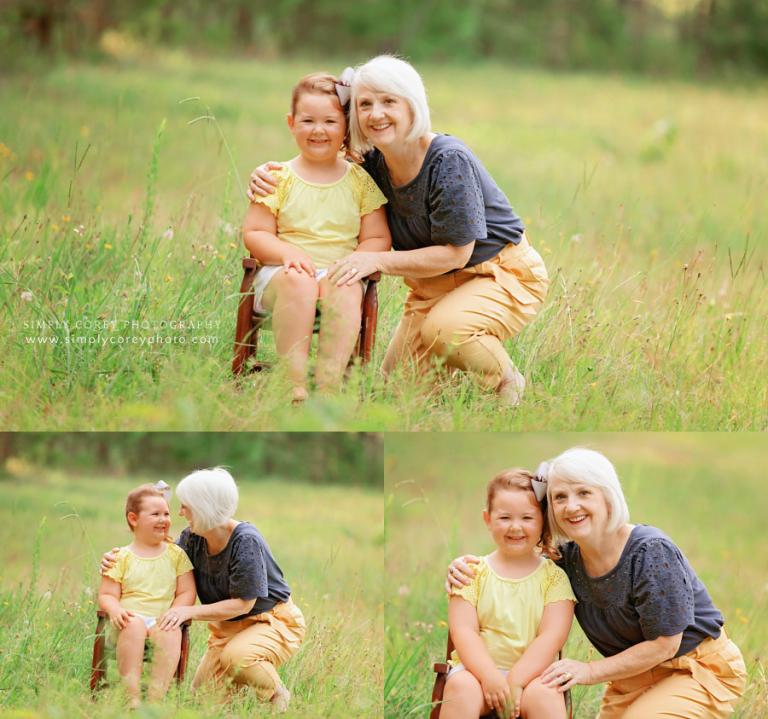 After the big group photos of the grandparents with their grandchildren, we did some of Grandma and Grandpa together …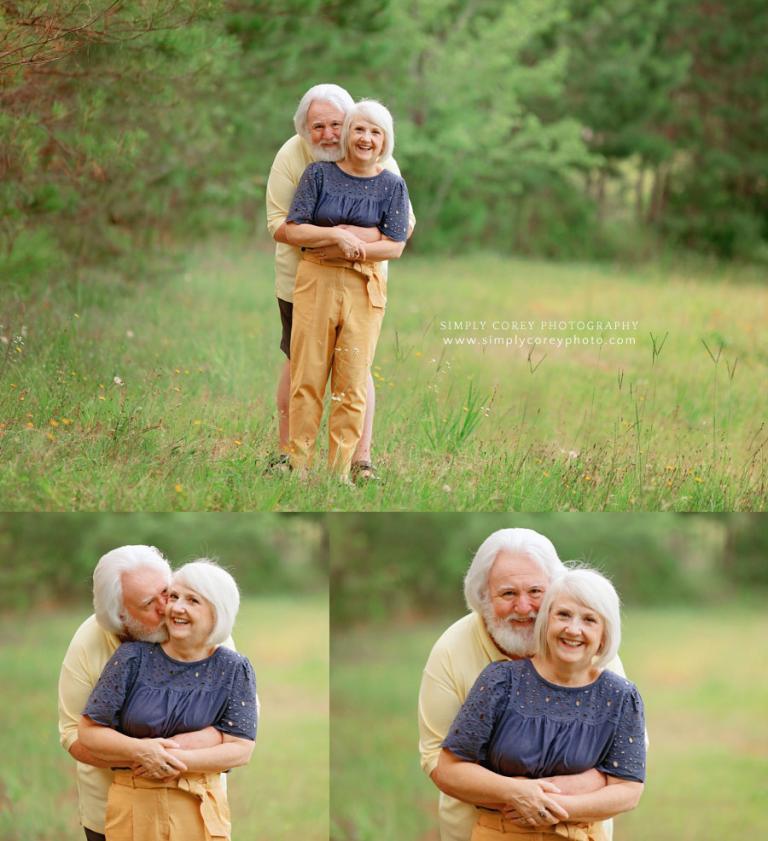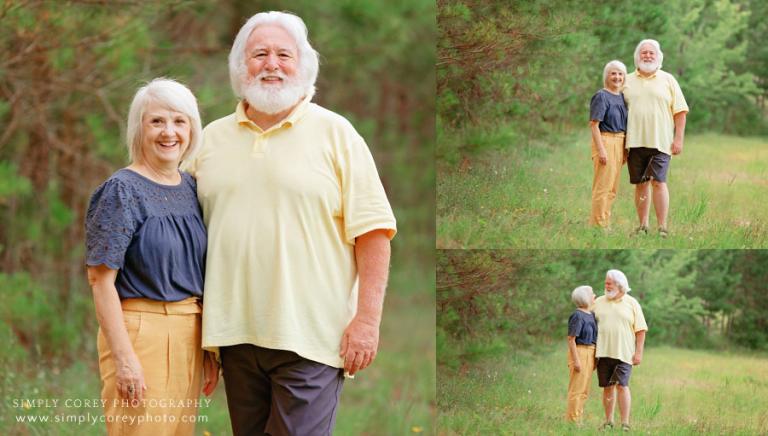 A few of the cousins together …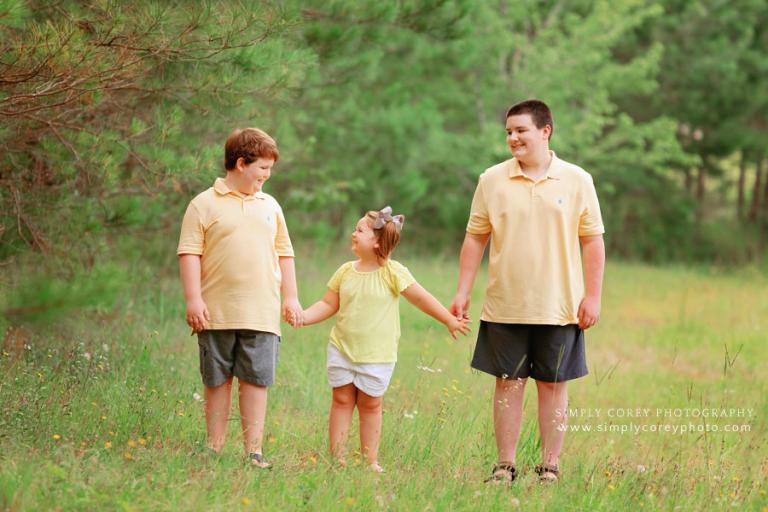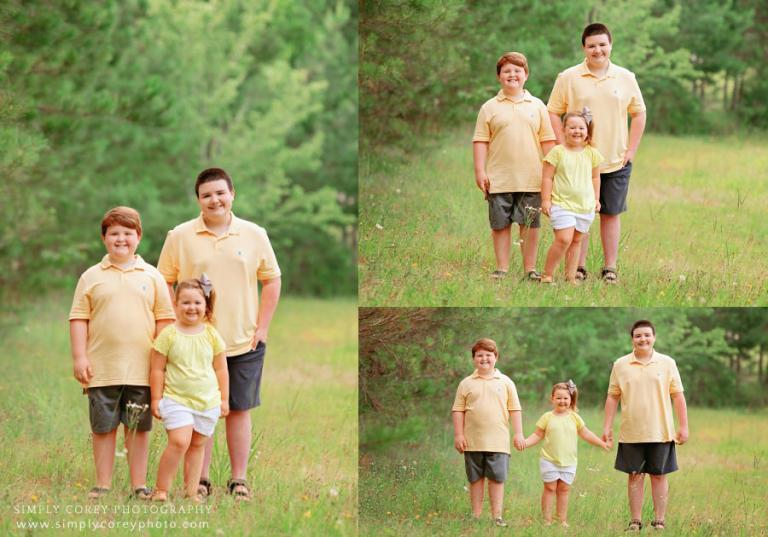 And then captured some sweet photos of brother and sister. ♥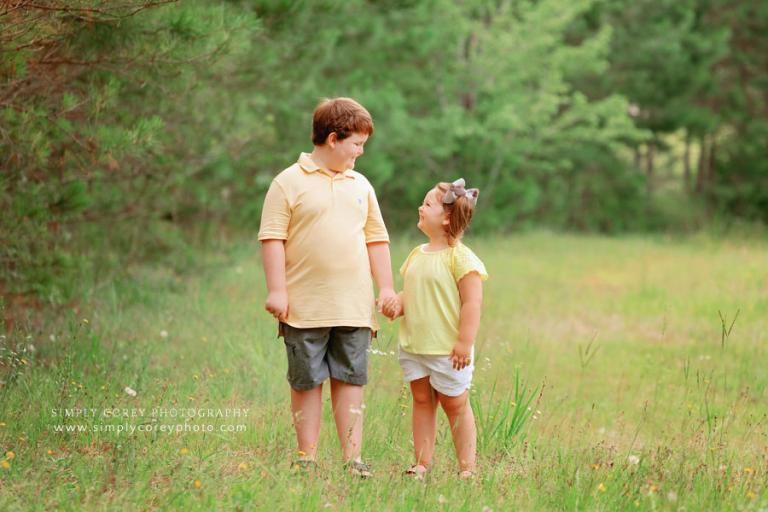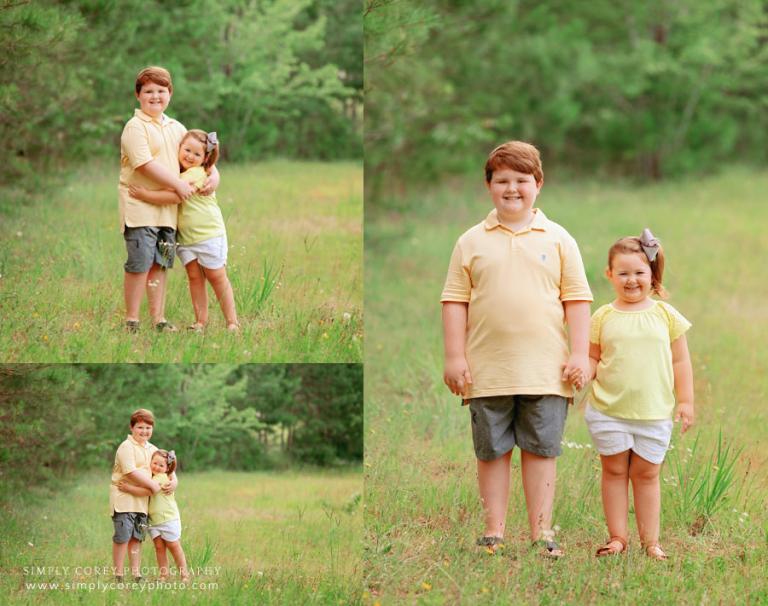 Then I "tortured" the kids even more by making them stick around for individual photos … Ha!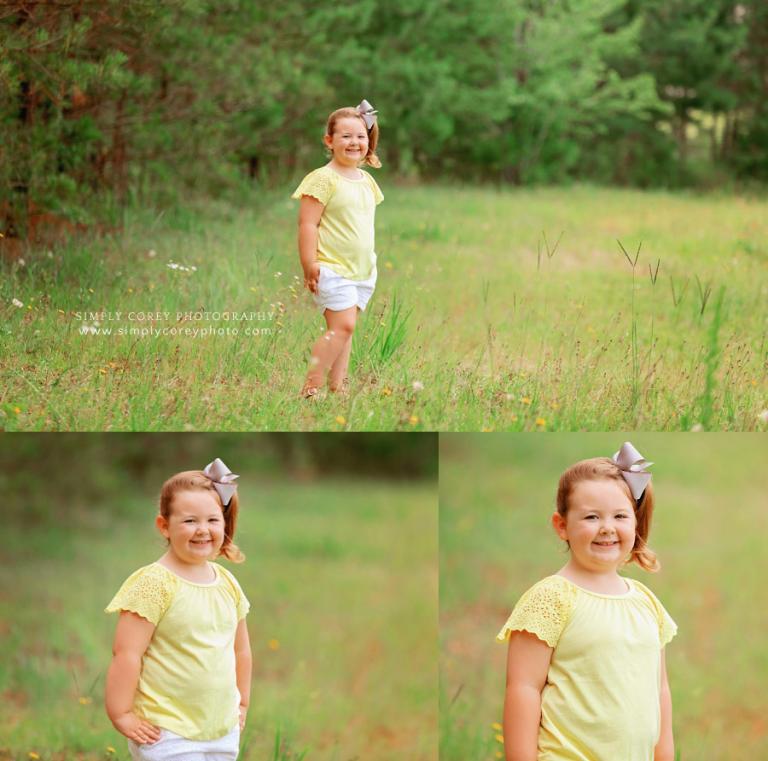 This one snuck off while we were finishing up, so his were done on the country road instead of in the field! Ha!
. . .
More About Douglasville Family Photographer, Simply Corey Photography:
Simply Corey Photography is located in West Georgia, near Douglasville, Carrollton, Villa Rica, Newnan, and Peachtree City. I have been a professional photographer since 2004, and have photographed many families, kids, and pets throughout the metro Atlanta area since then. Mini sessions are available exclusively at my location seasonally. Full custom portrait sessions are also available at my private outdoor location (as seen in this session) or the location of your choice within greater Atlanta. You are welcome to send me an email using my contact form to request detailed pricing and my availability.
Simply Corey Photography sends out an email newsletter with exclusive photography specials, mini session announcements, and other news from time to time. Be sure to subscribe! You are also welcome to join my VIP Facebook Group on Facebook or follow Simply Corey Photography on Facebook and Instagram.