This senior session was scheduled after Mom was disappointed with the senior portraits her daughter's high school provided. I am so glad I was able to give them a fun and memorable experience during our time together. Plus, we ended up with quite a variety of beautiful senior portraits for Isabel to choose from!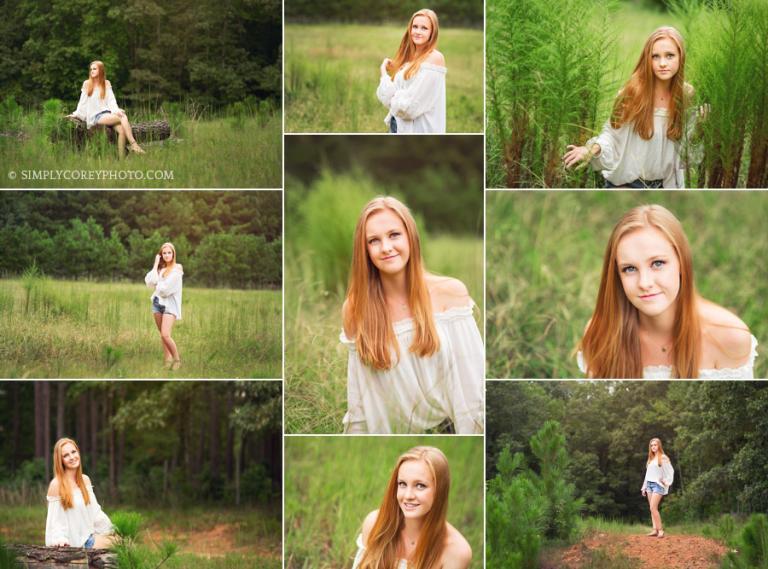 Isabel chose to come to my private outdoor location for her senior portrait session. We were hoping for some sun during the golden hour but the sun decided to hide behind some clouds! Overcast days are wonderful too though. The cloudy day gave us more options as far as what spots we could photograph in since lighting wasn't a concern! We definitely took advantage of it!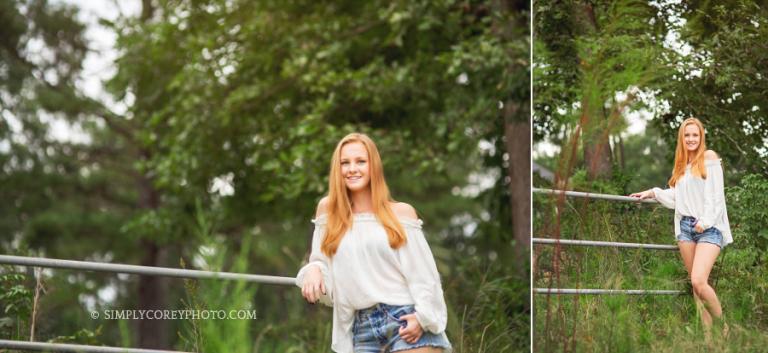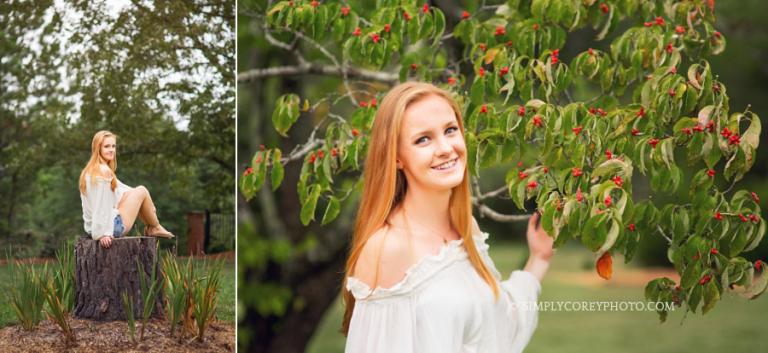 Isabel was such a pleasure to photograph. A beautiful girl inside and out who was a natural in front of the camera! She decided to keep it simple with just one outfit and I thought it was absolutely perfect.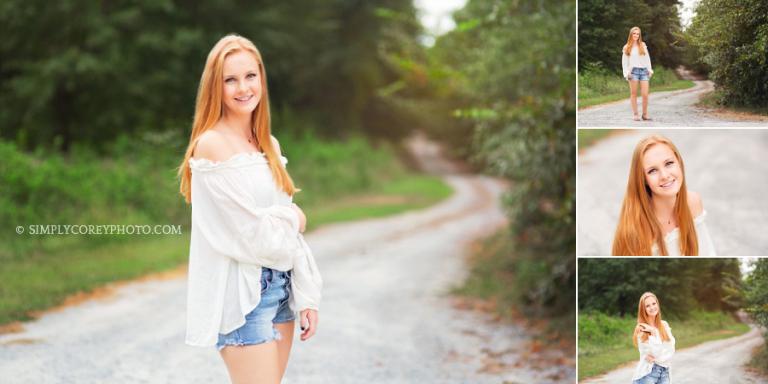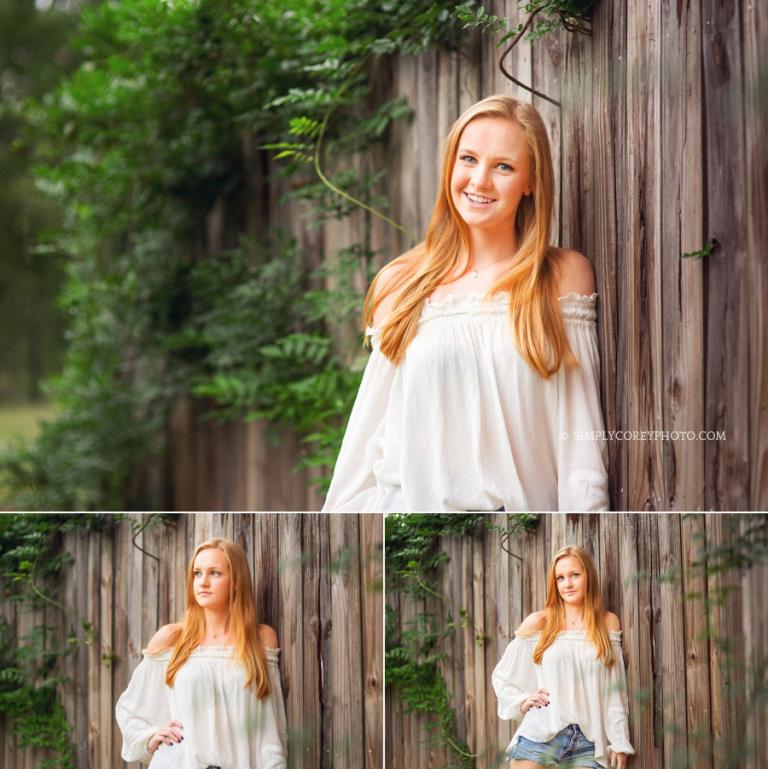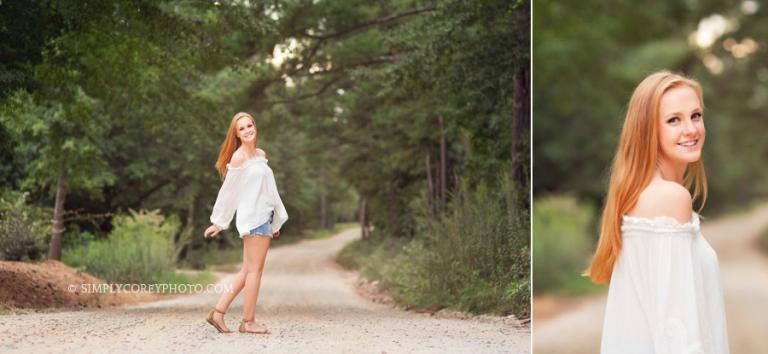 Living in the country means having lots of random flowers, weeds, and greenery around. On a whim, I put together Isabel's flower crown at the end of her senior portrait session. I think it turned out to be the perfect touch!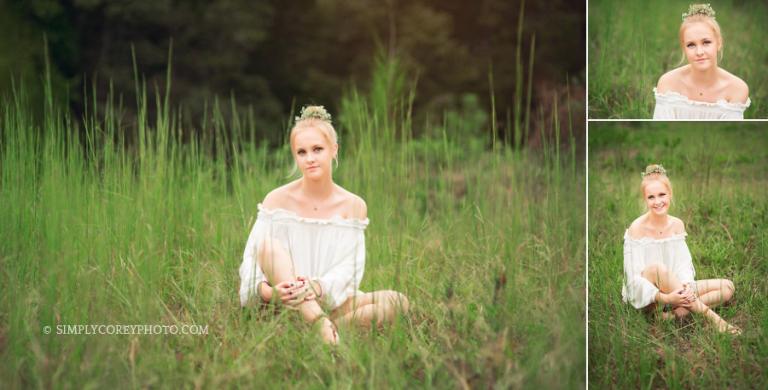 It was a pleasure meeting you, Isabel, and I wish you the best in your senior year and beyond!
.  .  .
More About Atlanta Senior Portrait Photographer, Simply Corey Photography:
Simply Corey Photography is located in West Georgia, near Carrollton, Newnan, Douglasville, Villa Rica, and Bremen. I began my photography business in late 2004 and have photographed many teens, high school seniors, and families throughout metro Atlanta since then.  Custom portrait sessions may take place at my private outdoor location or the location of your choice within greater Atlanta.
Would you like some more information? I have put together some information together for high school senior sessions with Simply Corey Photography, as well as several other types of portrait sessions. Each link provides examples of my work, what to expect, and starting rates. You may request detailed pricing and my availability by sending me an email!
Be sure to subscribe to the email newsletter! Simply Corey Photography sends out exclusive photography specials, mini session announcements, and other news from time to time.
I would also love for you to connect with Simply Corey Photography on Facebook and Instagram! And "What to Wear" inspiration for your upcoming portrait sessions can be found on the Simply Corey Photography Pinterest boards.