We started this maternity session with some classic black and white portraits of Mom, Dad, and the kids in the studio …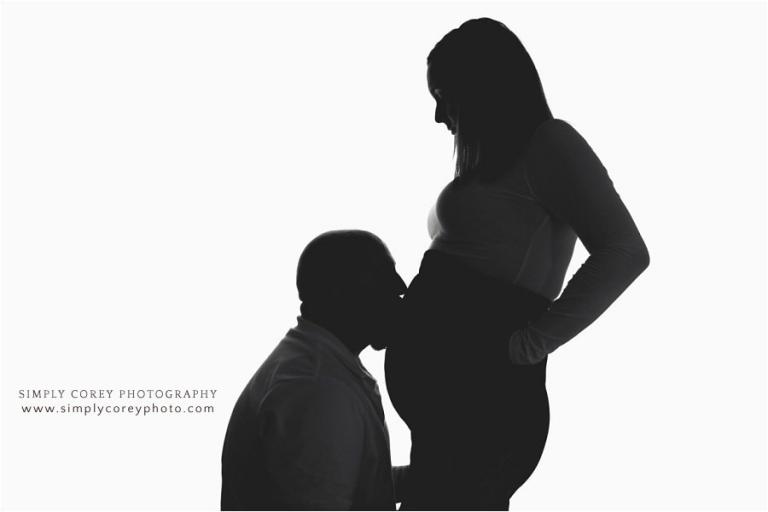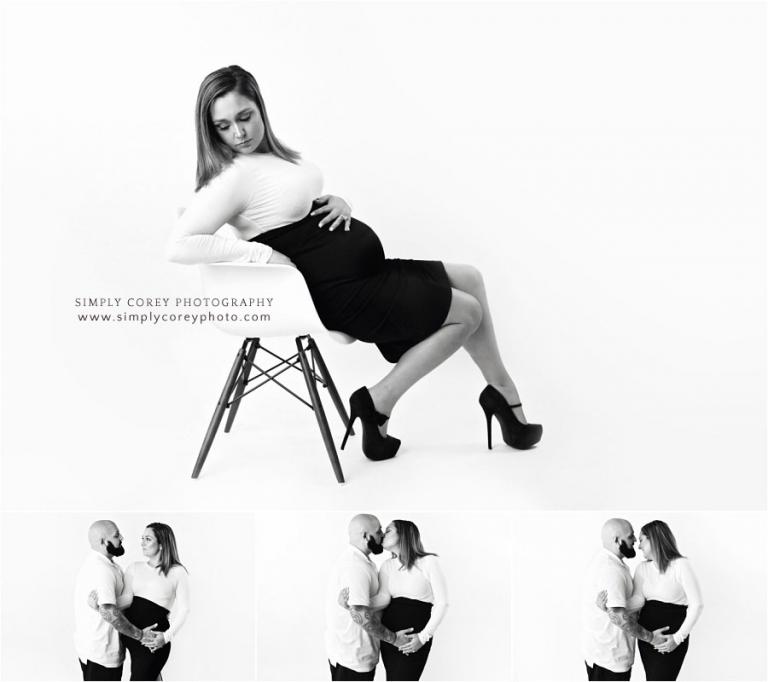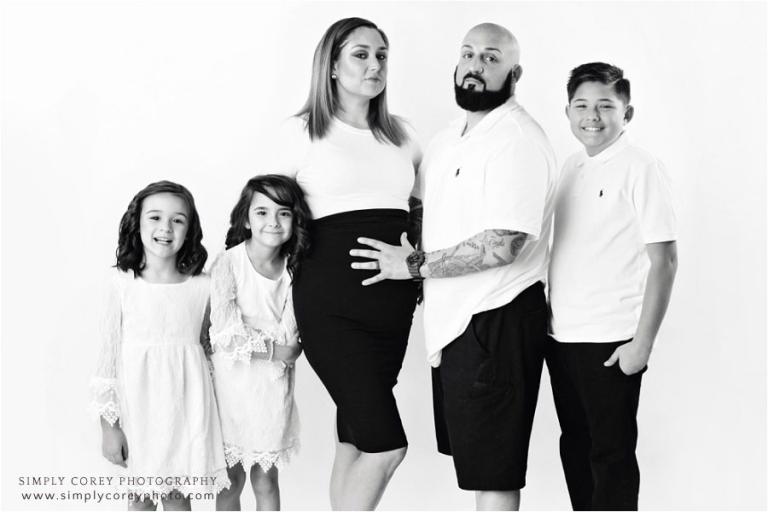 And then we headed outside to enjoy the beautiful autumn afternoon!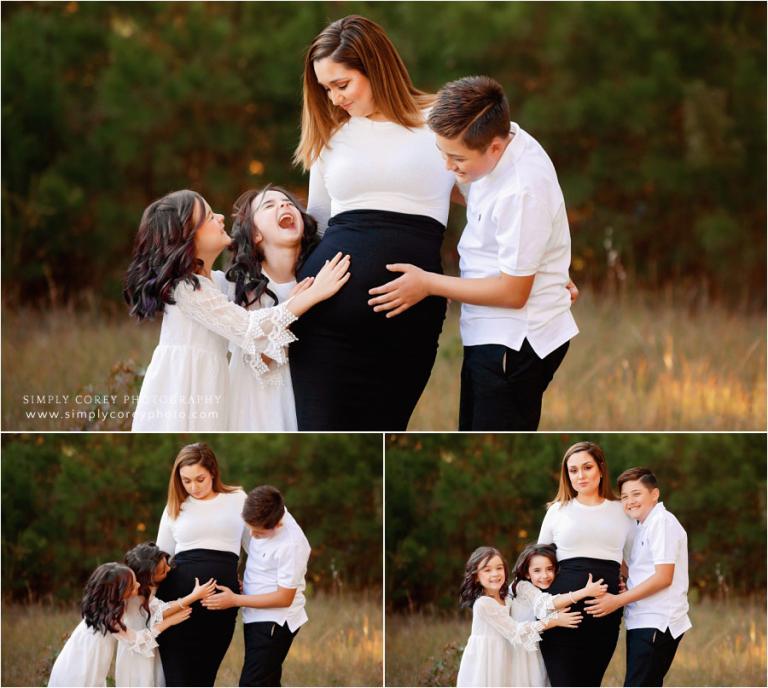 The fall colors were at their peak, and the red maternity dress Mom chose from my selection was absolutely perfect amidst the red and orange leaves!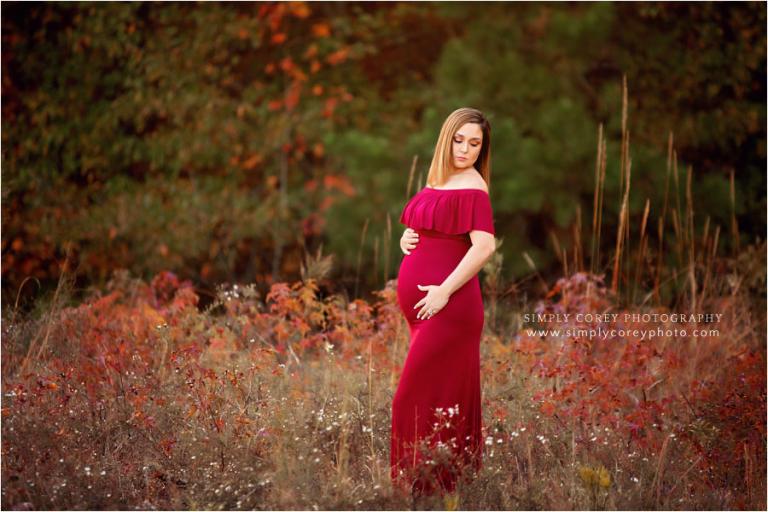 I was so happy to get these because the temperatures dropped soon after, and all of my red leaves were gone for my sessions a week later!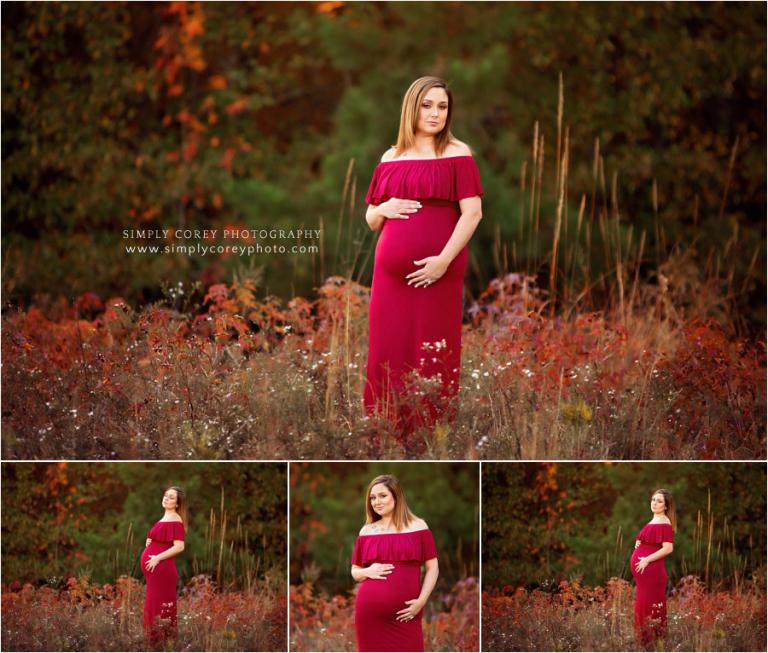 Even with all the gorgeous fall colors, I still love a good black and white photo! And just look at all of her beautiful babies! ♥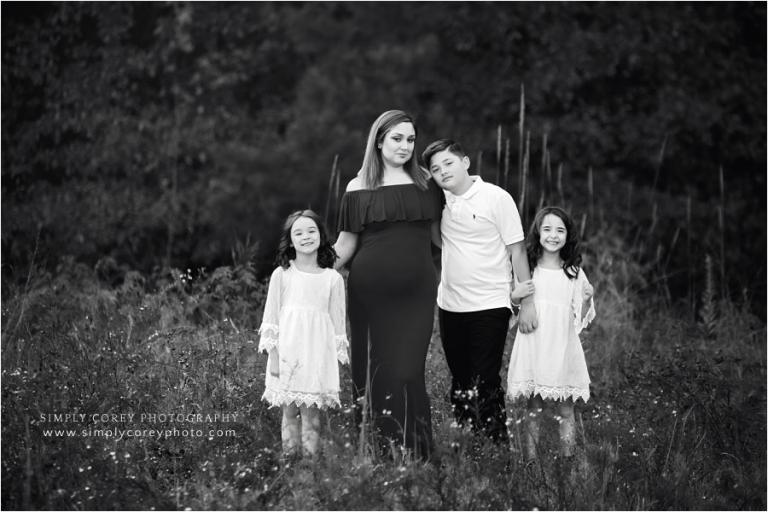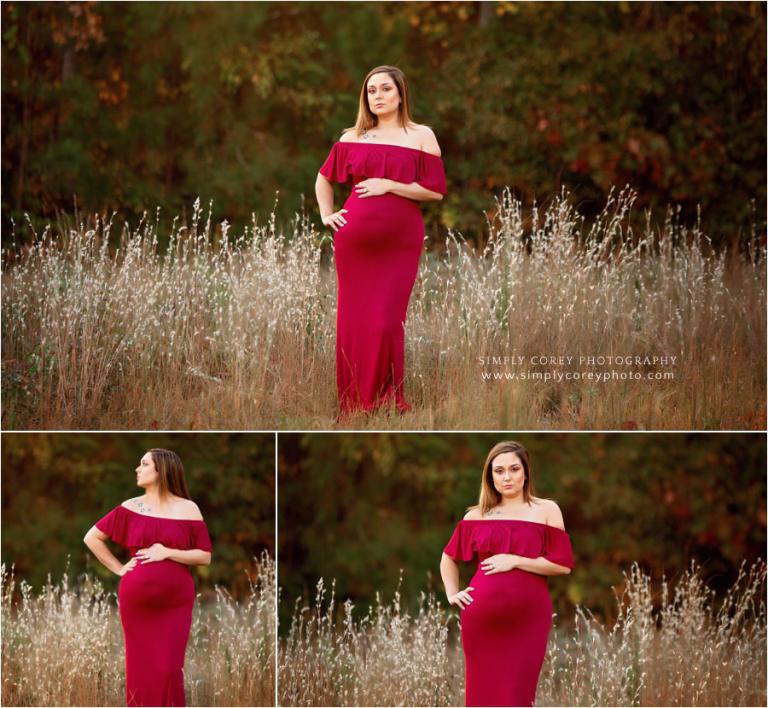 This mom looked absolutely stunning – especially for expecting baby number four! She totally rocked her maternity session and I can't wait to meet her baby girl!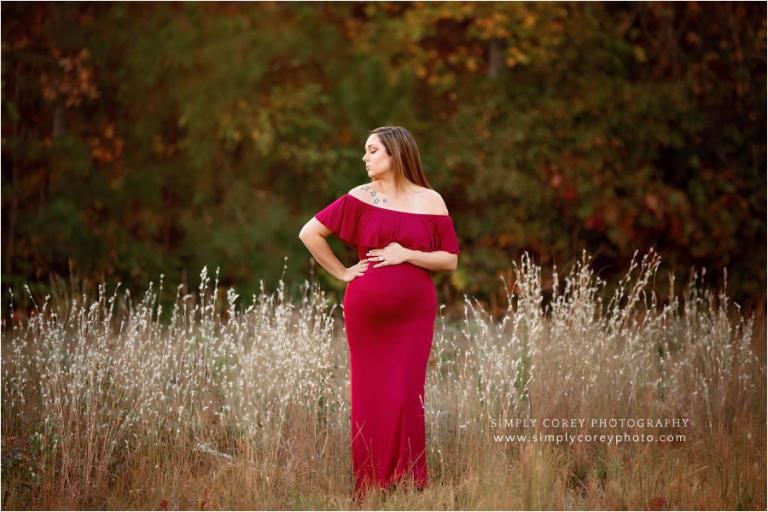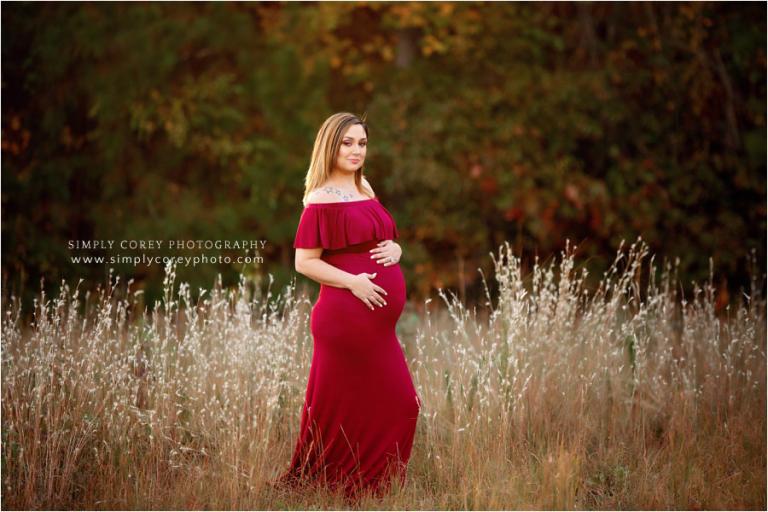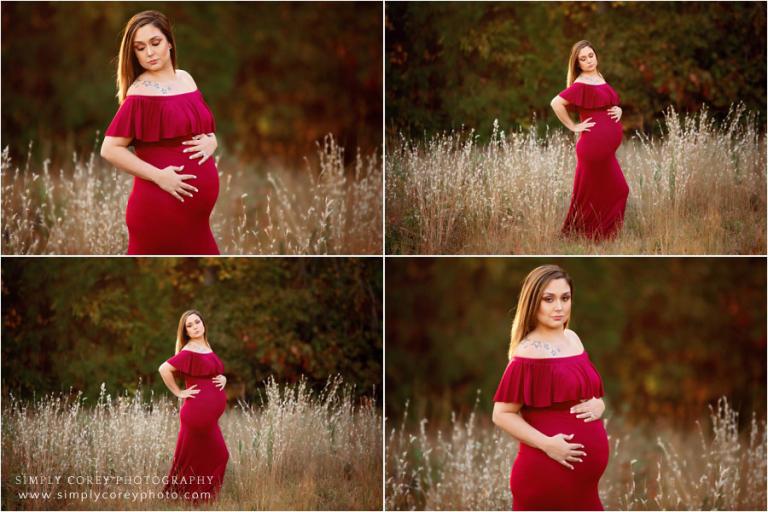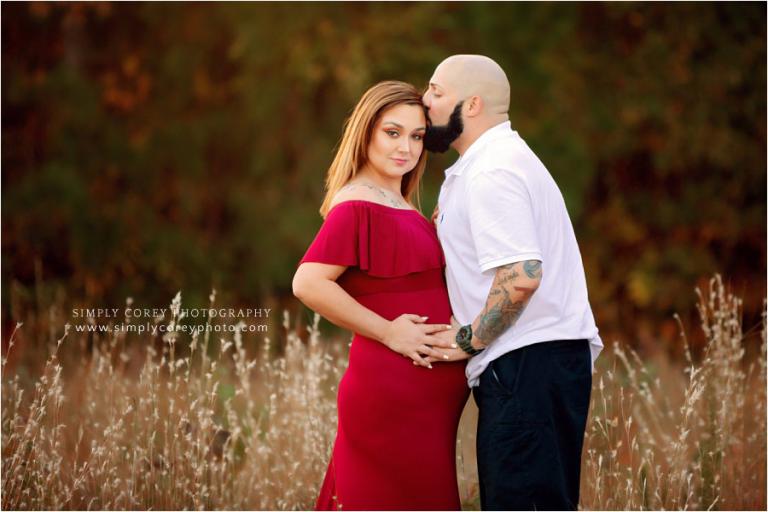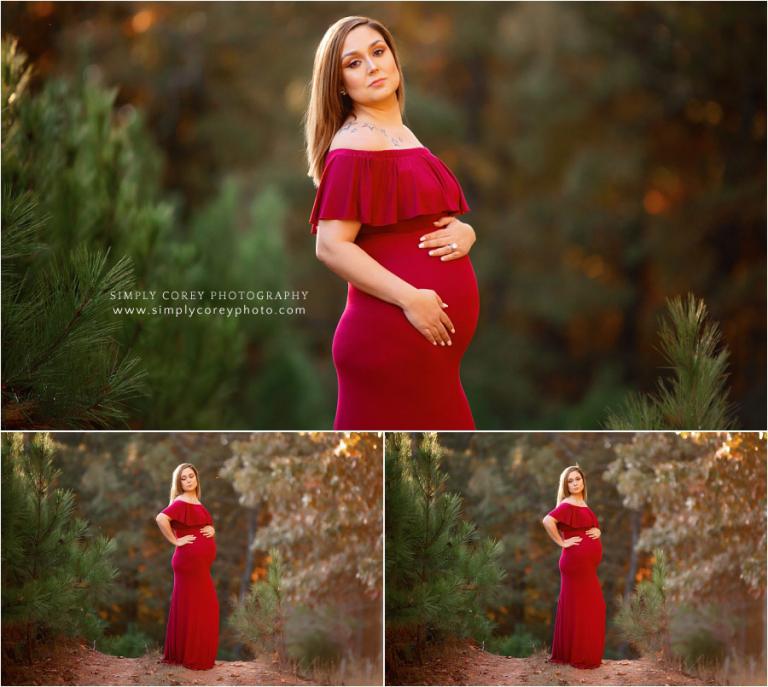 We ended the session back in the studio with more black and white photos. I loved the cute maternity pants she brought too!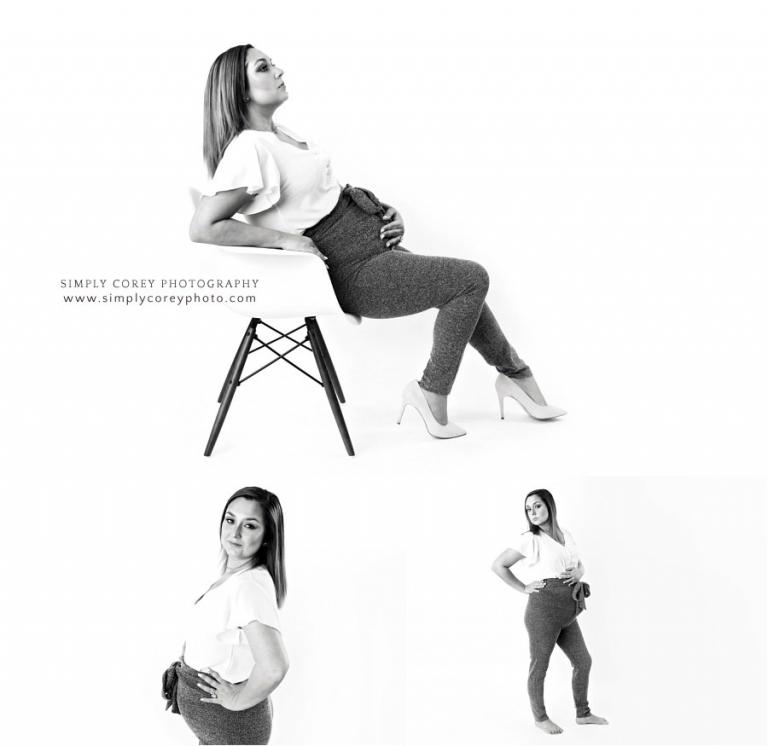 . . .
More About Douglasville Maternity Photographer, Simply Corey Photography:
Simply Corey Photography is located west of Atlanta, near Douglasville, Villa Rica, Newnan, Carrollton, and Bremen. I have been a professional photographer for 15 years, and have photographed many pregnant mothers and newborn babies throughout greater Atlanta. Maternity sessions may be held at my private outdoor location (featured in this session) or at the location of your choice within metro Atlanta. This can be your home, a downtown area, or anywhere else that tells your story!
Are you expecting a new baby soon? You are welcome to request detailed pricing and my availability for maternity and newborn sessions by using the form on my contact page.
Also, members of my VIP Facebook Group and subscribers to my email newsletter receive the first announcements for exclusive photography specials, mini session announcements, and other news from time to time. Be sure to subscribe! You are also welcome to connect with Simply Corey Photography on my Facebook page and Instagram!