This beautiful couple is expecting a baby boy in a couple of days! I love that we were able to still have her maternity session to celebrate!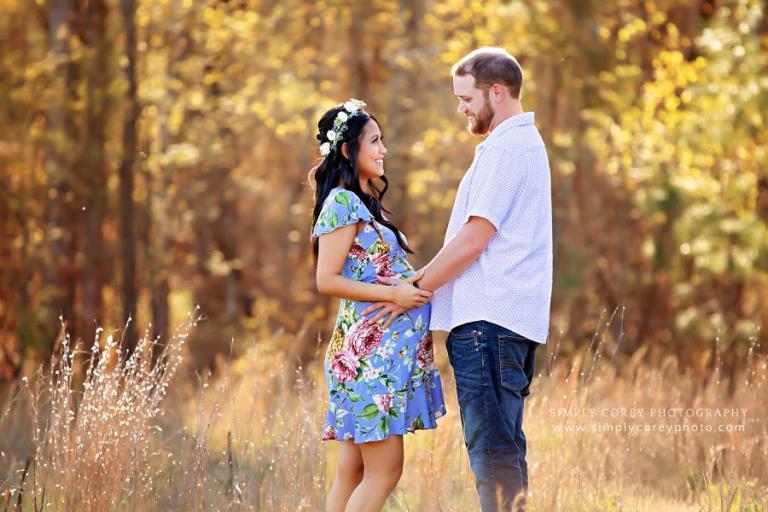 We started their session in the dress Kaila wore to the session to give more variety. She wasn't planning on it, but I thought it was too cute and perfect for spring time!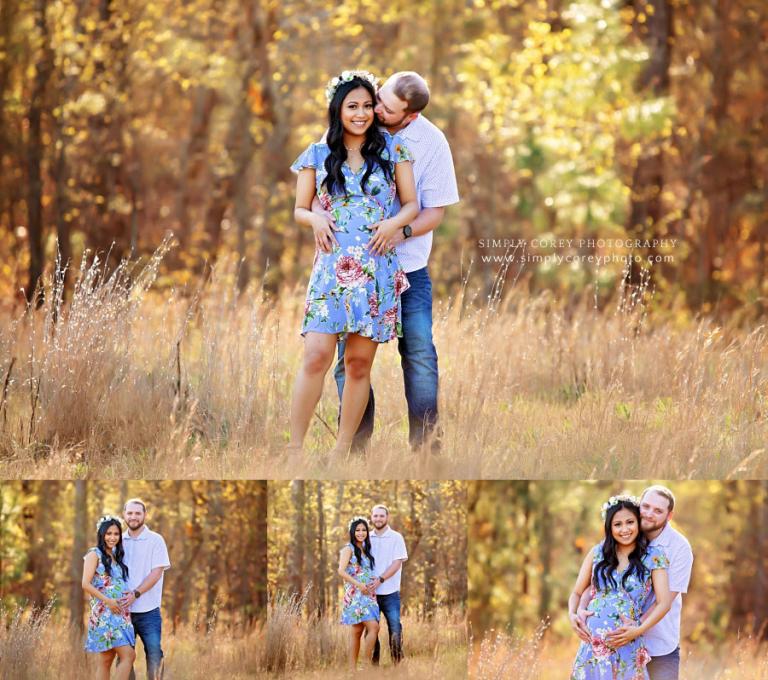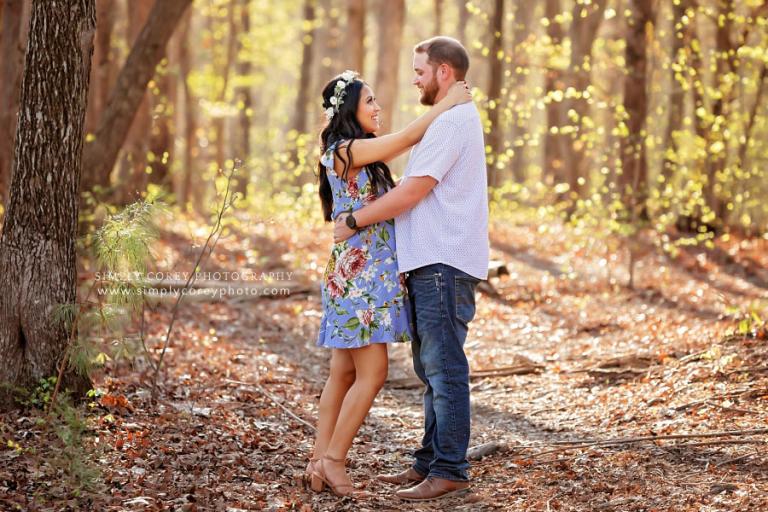 For the second part of the session, Kaila wore a long, blue dress that she brought along for her session. I love how the color popped against all of the scenery at my location!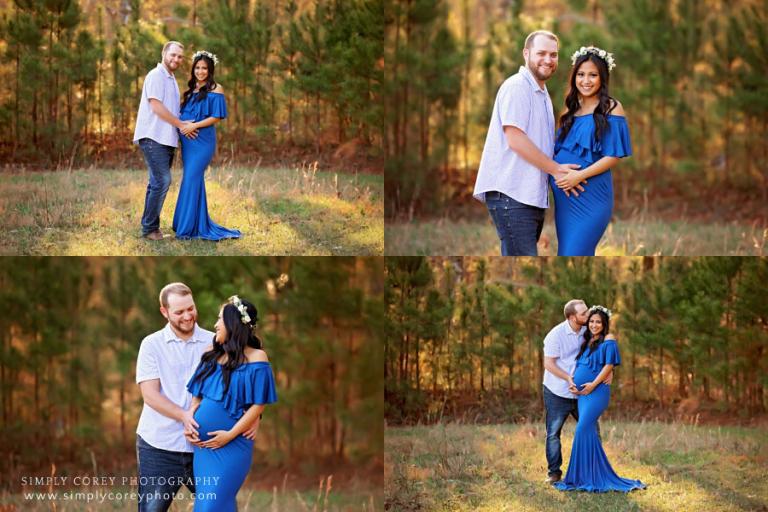 I love when the wind works in my favor. The breeze made her hair and dress look awesome in this next shot!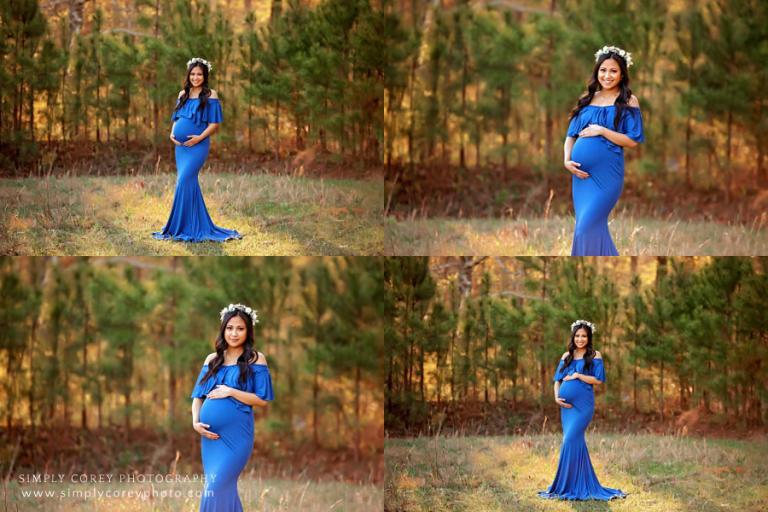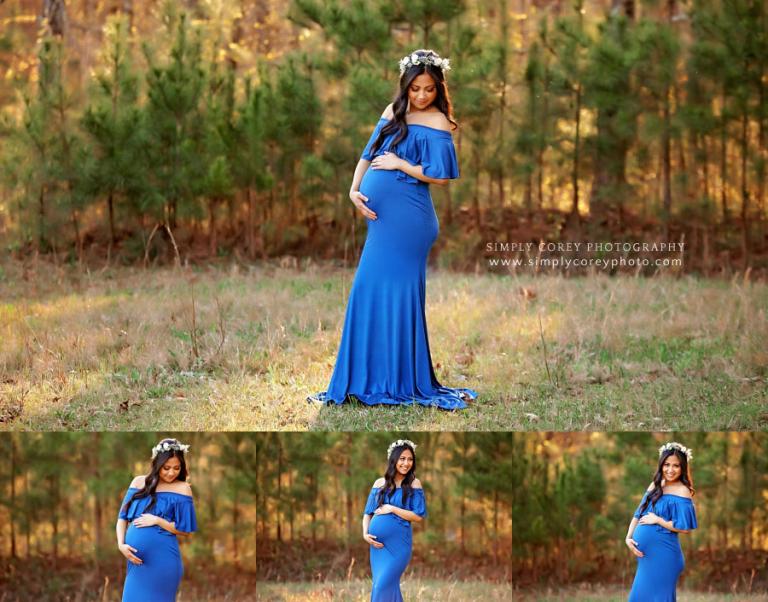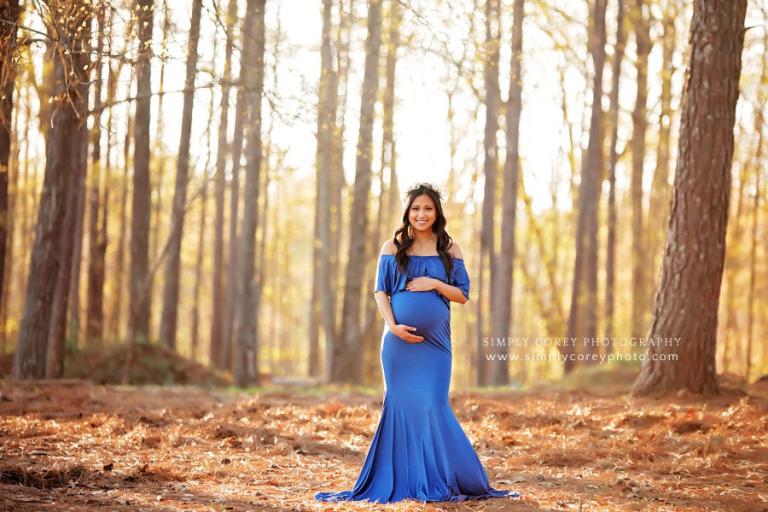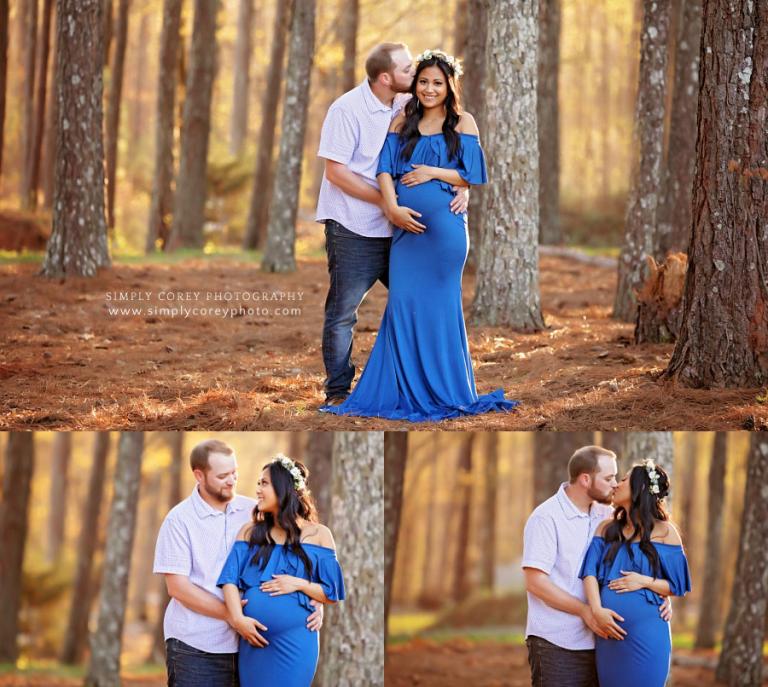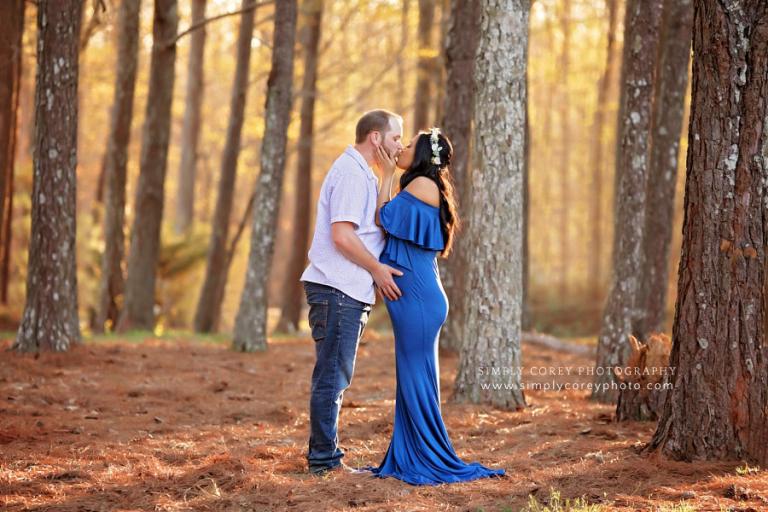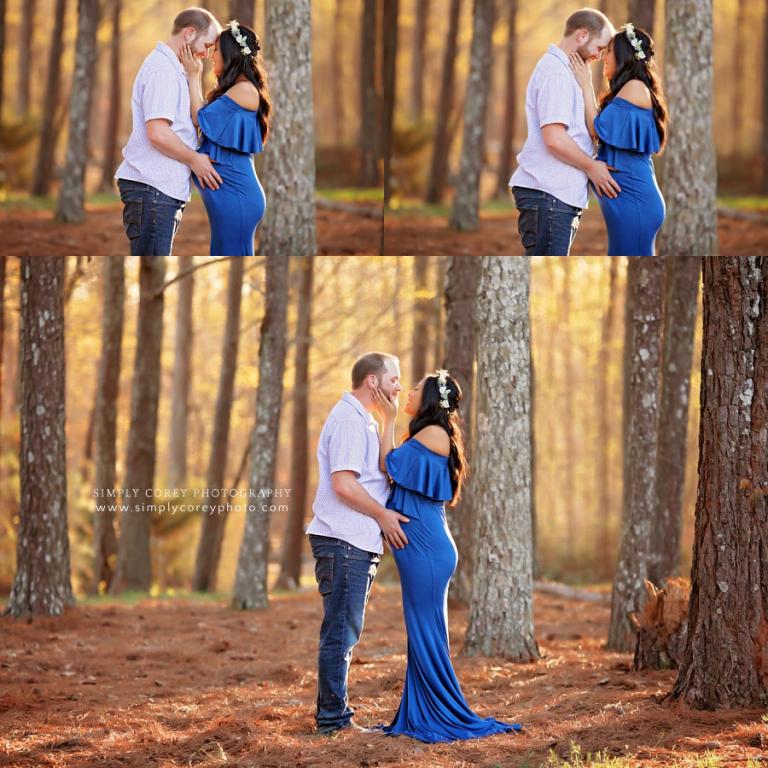 Jordan wanted to hold a chicken as soon as he saw the chickens on our property and thought it would be great if he was holding a chicken while Kaila held her pregnant belly. I told him I could make happen … and I did! Ha!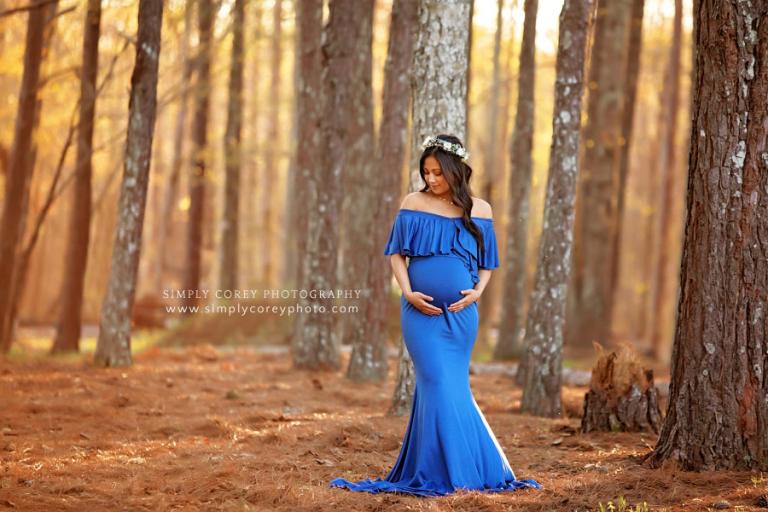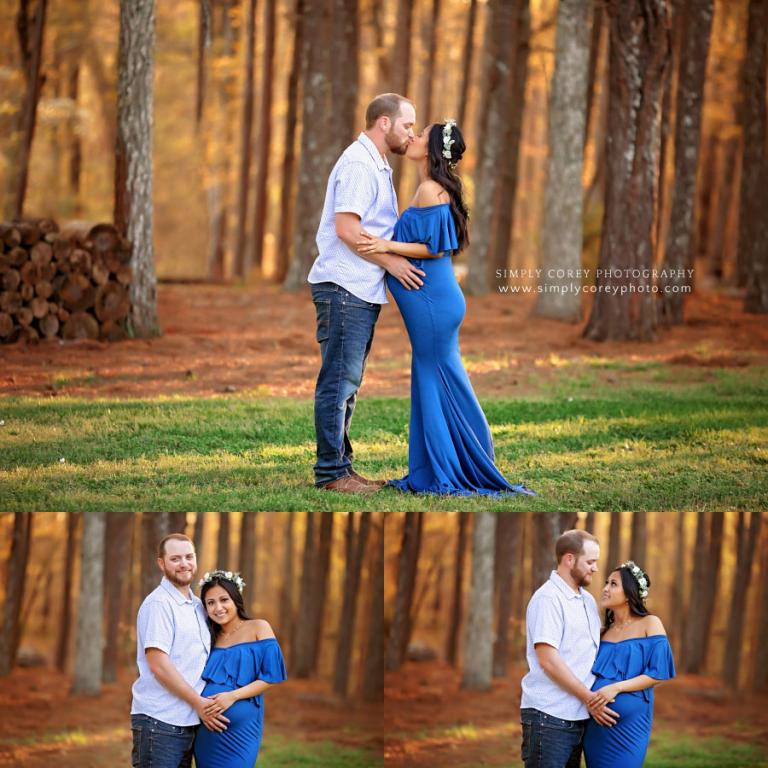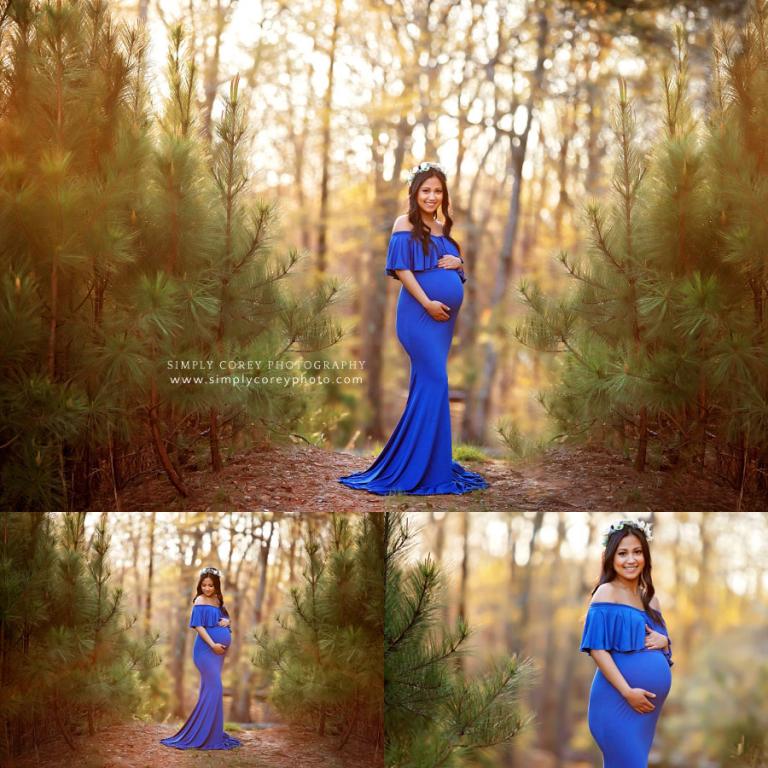 I don't think I share enough black and white photos from my sessions. I absolutely love these next few photos of Kaila and Jordan. The laughter and smiles are just perfection!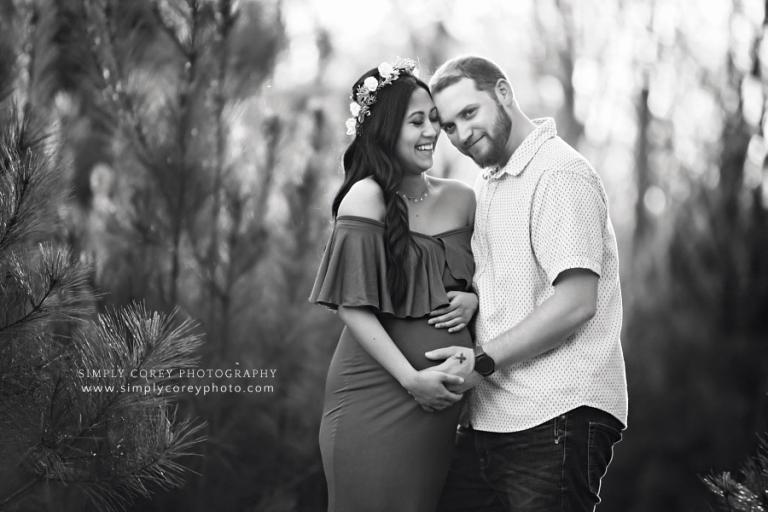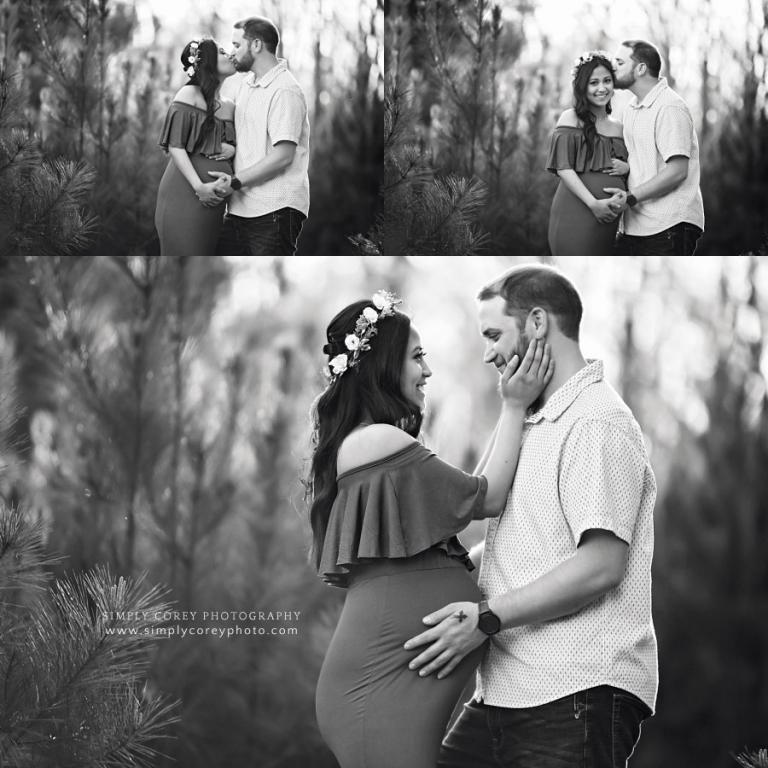 Spring flowers were just starting to loom here when Kaila had her session. I'm glad we could include some in her maternity photos!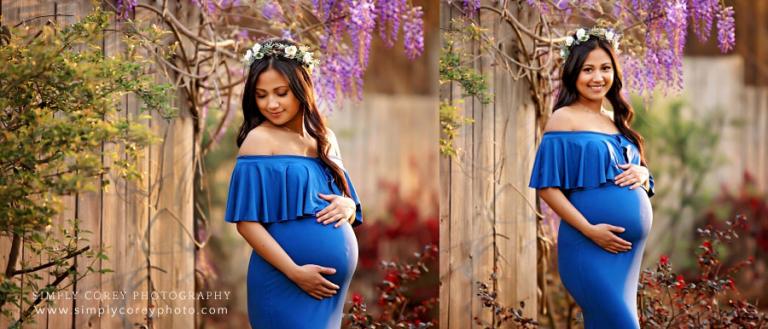 We ended their maternity session on our country dirt road. I love how the trees lining the road change the background from season to season. The trees were just starting to get their green back here.
The sun was setting and made the trees almost look like fall in these next few!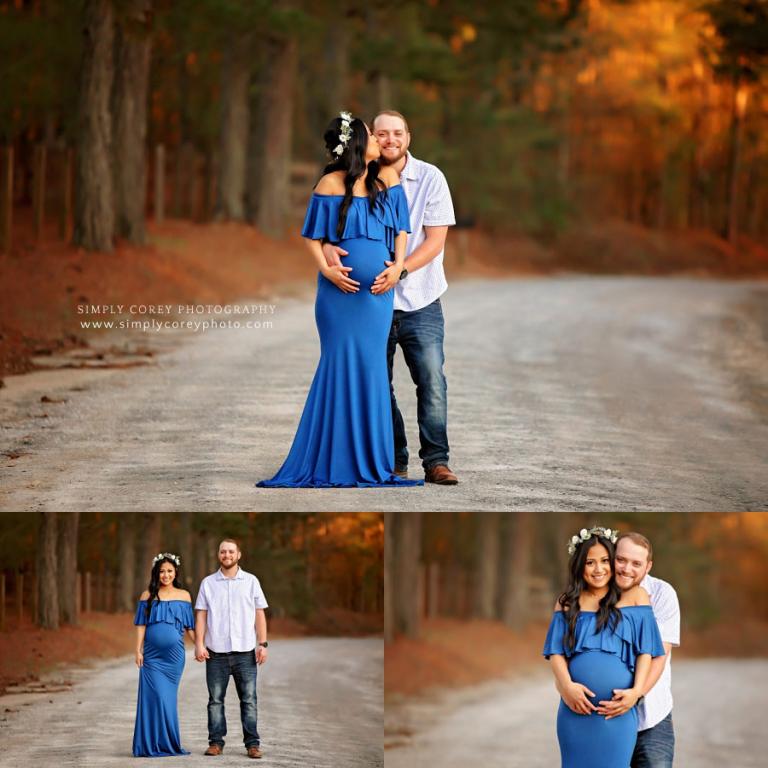 I love having couples and families walk down our country road. I always get the sweetest results – and Kaila and Jordan's photos are no exception. I love these!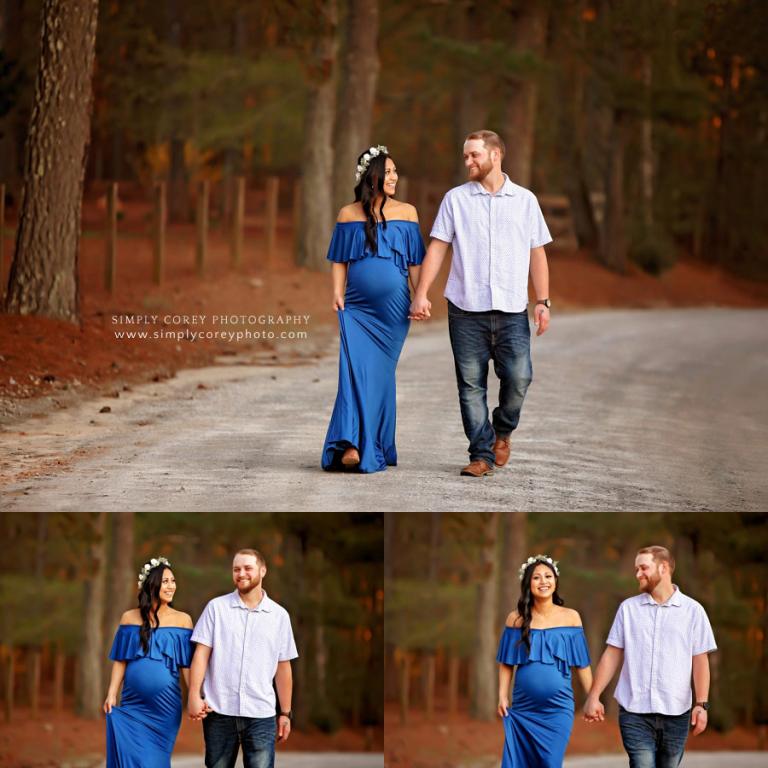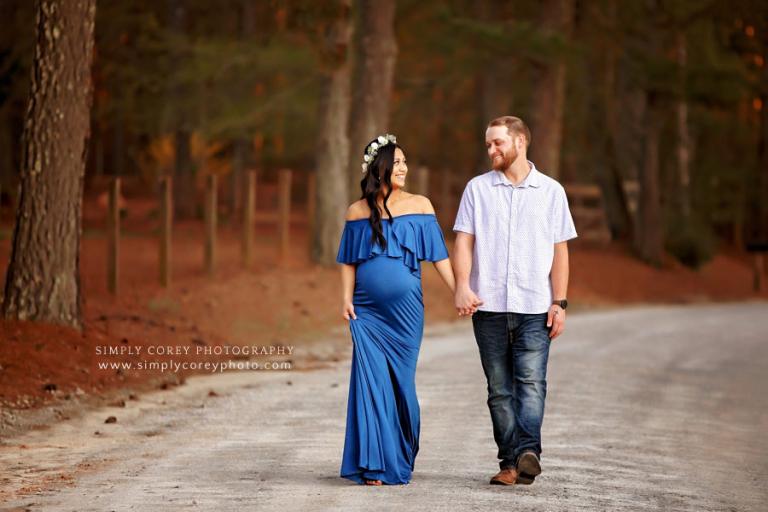 Congratulations again, you two! I hope your delivery goes perfectly!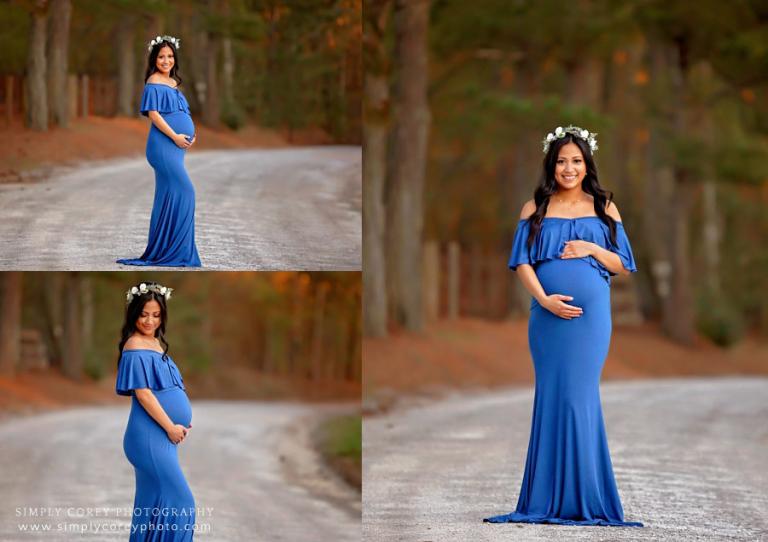 . . .
More About Villa Rica Maternity Photographer, Simply Corey Photography:
Simply Corey Photography is located west of Atlanta, near Villa Rica, Carrollton, Douglasville, Newnan, and Bremen. I started my photography business more than 15 years, and have photographed many pregnant mothers, newborns, and babies throughout greater Atlanta. Maternity sessions may be held at my private outdoor location (featured in this session) or at the location of your choice within metro Atlanta. This can be your home, a downtown area, or anywhere else that fits your personality and style!
Are you expecting a new baby soon? You are welcome to request detailed pricing and my availability for maternity and newborn sessions by using the form on my contact page.
Also, members of my VIP Facebook Group and subscribers to my email newsletter receive the first announcements for exclusive photography specials, mini session announcements, and other news from time to time. Be sure to subscribe! You are also welcome to connect with Simply Corey Photography on my Facebook page and Instagram!