This awesome family first came to me for their daughter's cake smash session and then they came back for their maternity session. I am always honored when clients come back to me for multiple sessions, but this family made me feel even more special because they drove from Mississippi twice just for their portrait sessions with me! ♥ I'm so glad they did too because I love both of their sessions! Just look at this gorgeous mama!
She had requested this red tulle robe and she looked absolutely amazing in it! I also love how it coordinated with one of my favorite floral backdrops.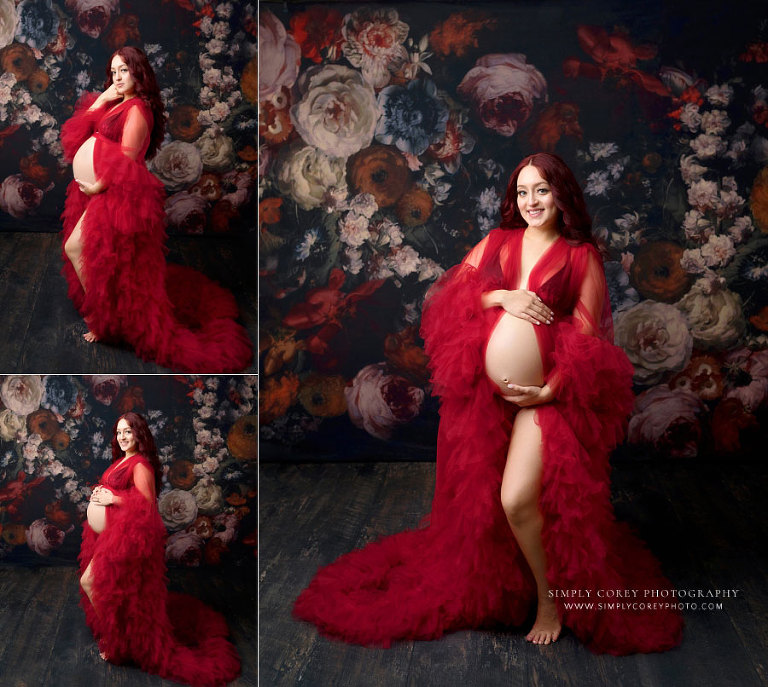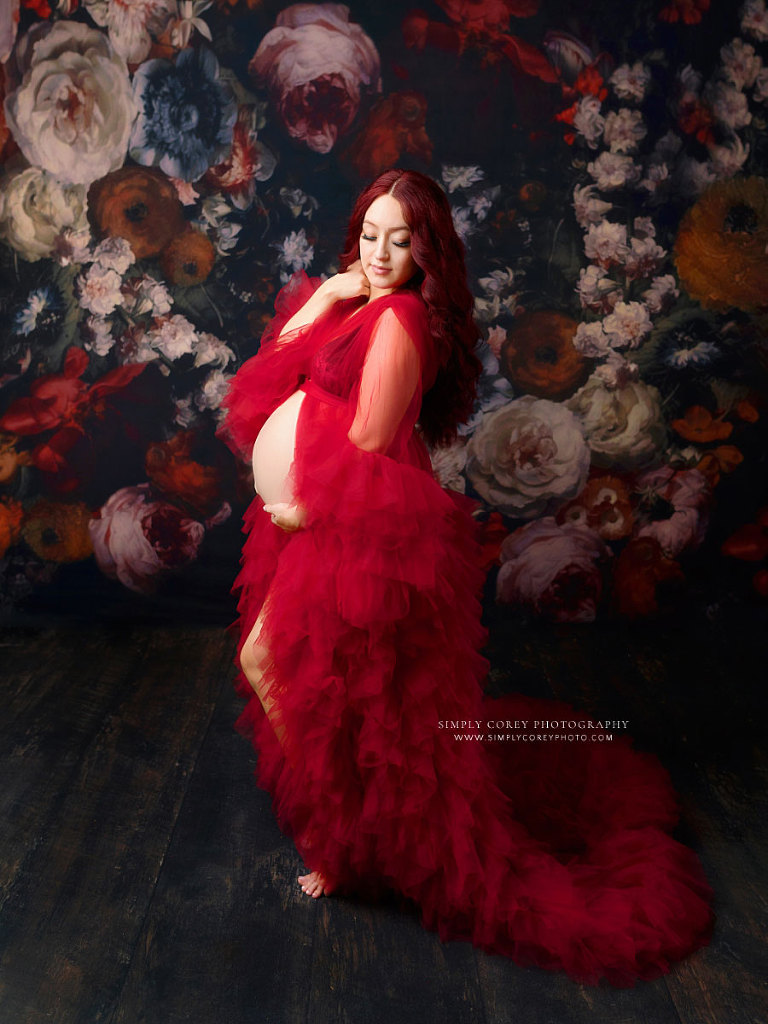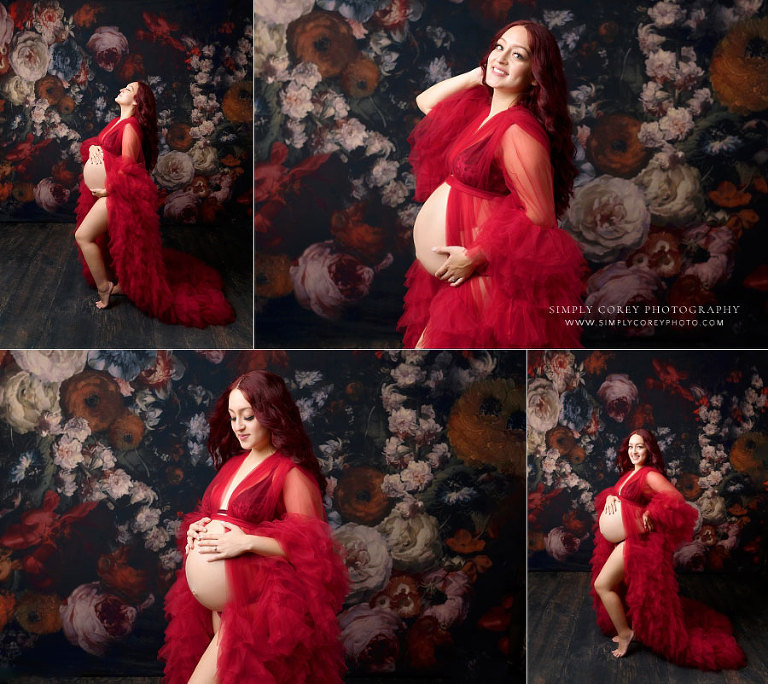 These next two are definitely some of my favorites. I love maternity photos with the tulle as the "backdrop".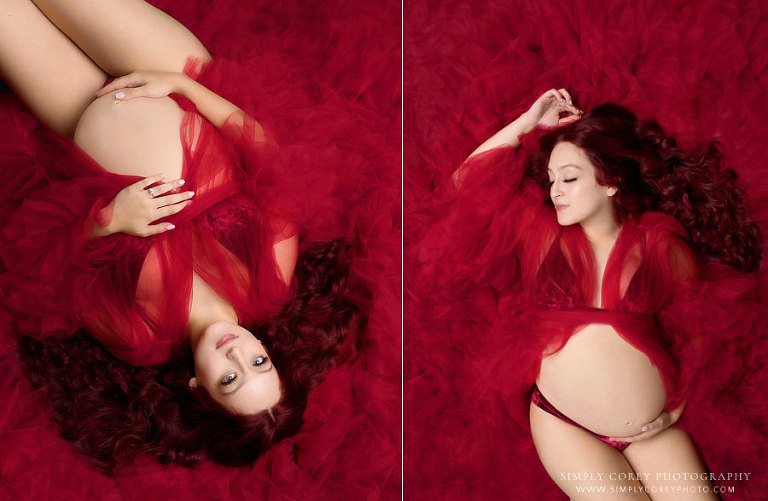 I also love that her husband joined her for a couple in this pose …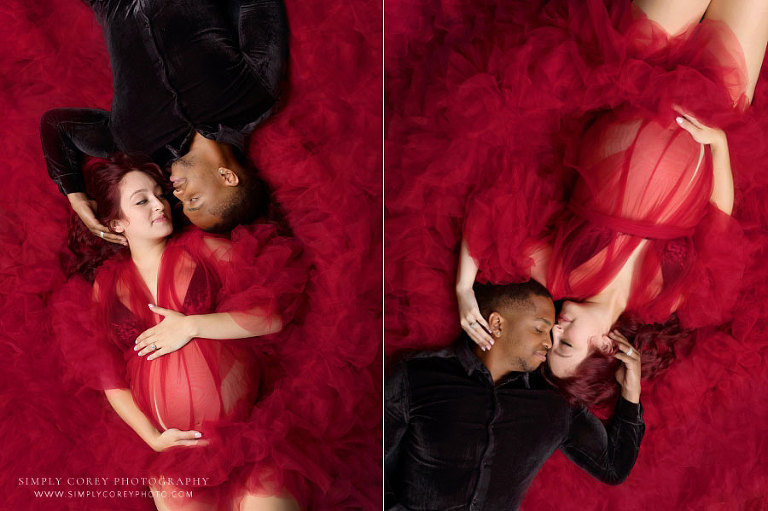 But we also did some traditional couple and family photos during their maternity session too …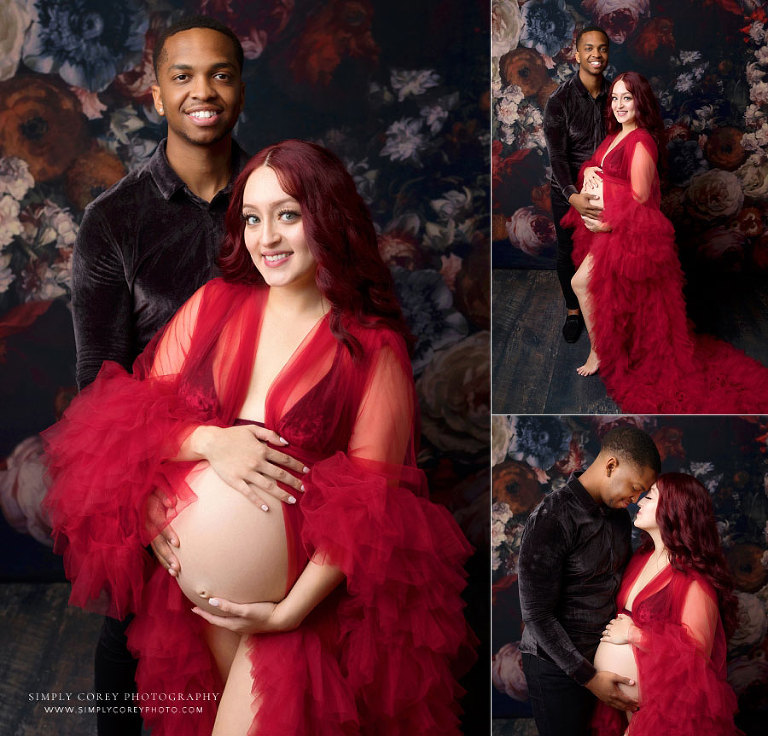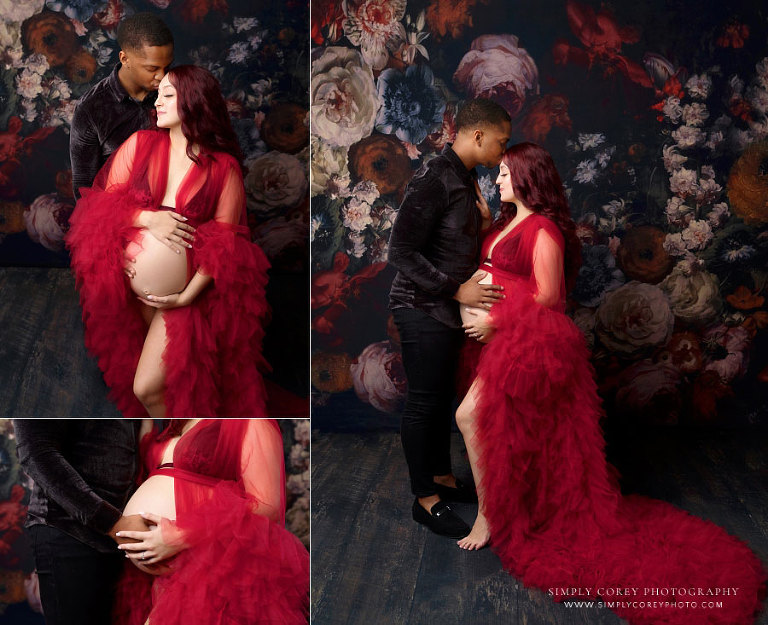 I love how she had her baby girl match her for the session! ♥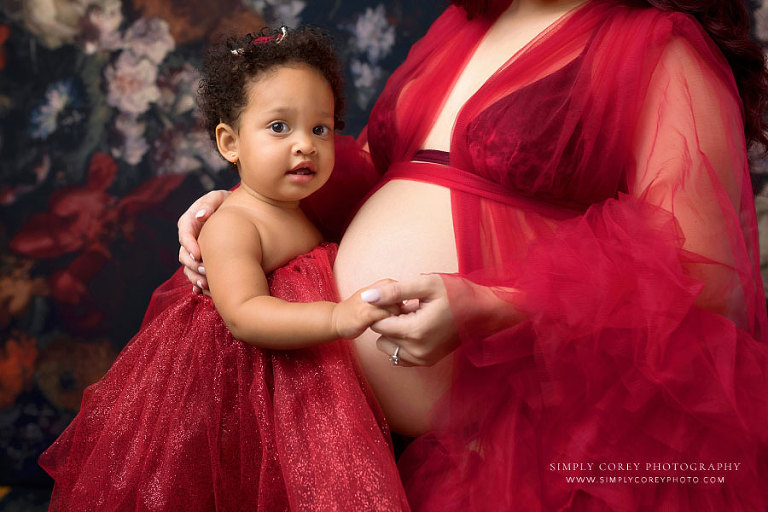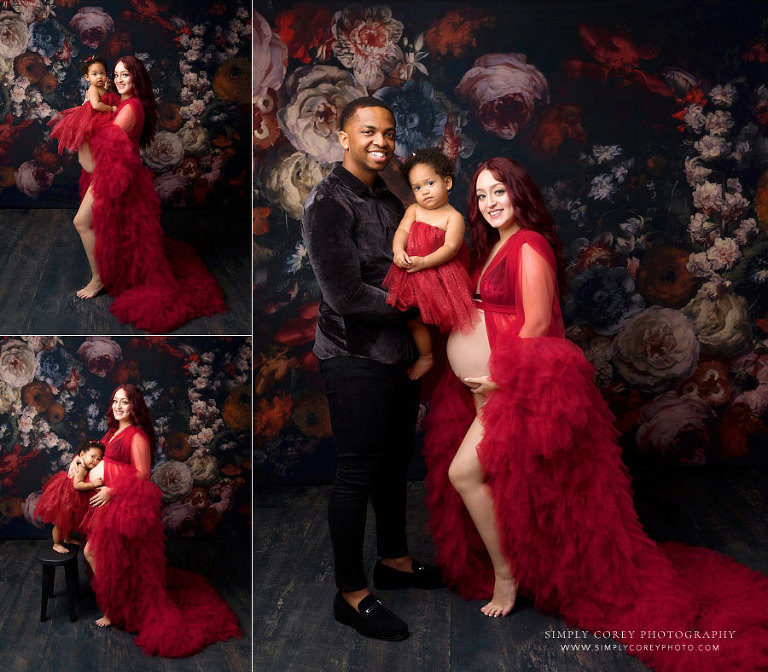 After lots of photos with the red, she changed into this pretty beige dress she brought with her!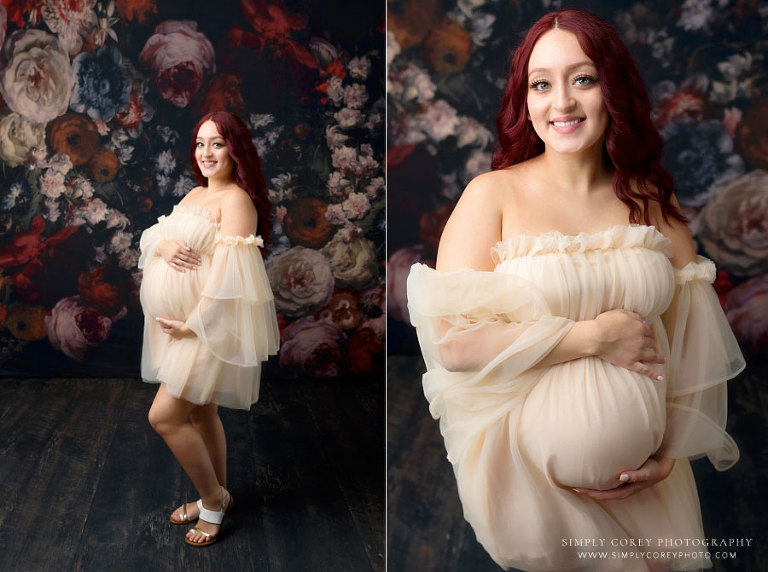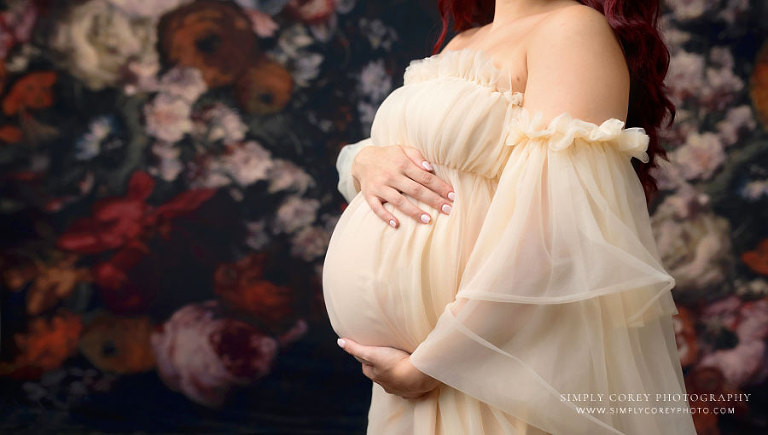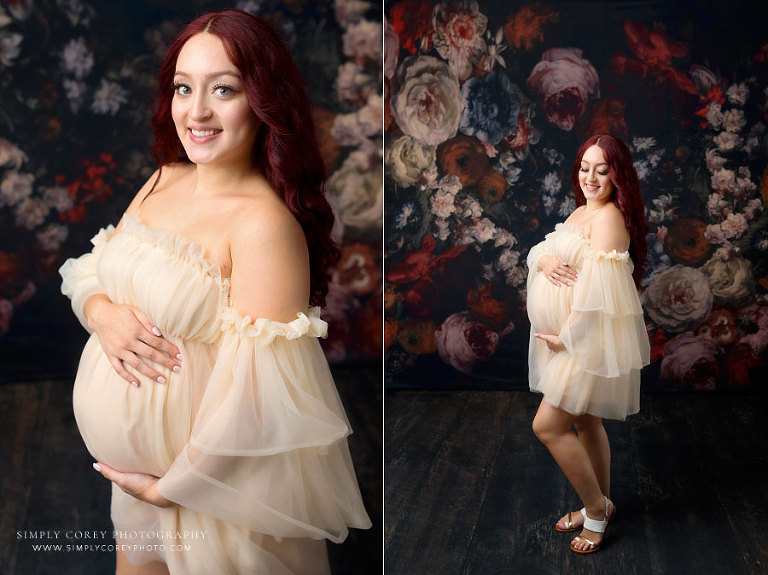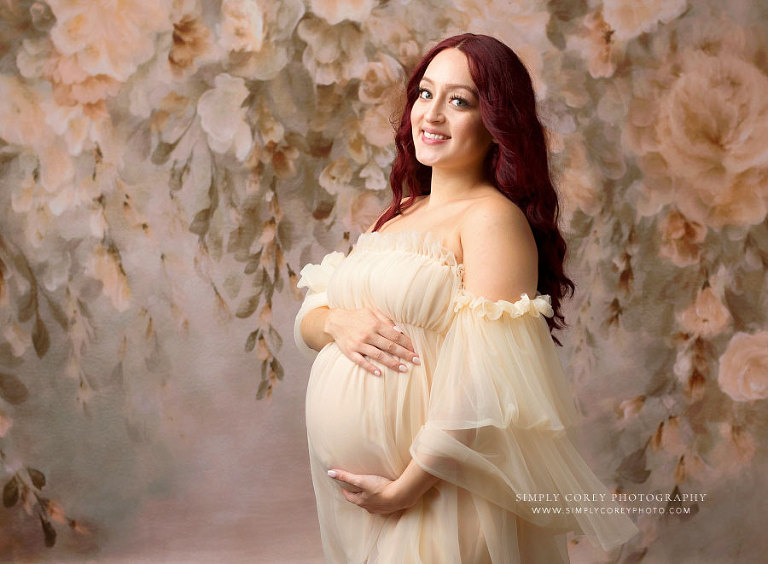 And another floral backdrop and outfit changes for her family!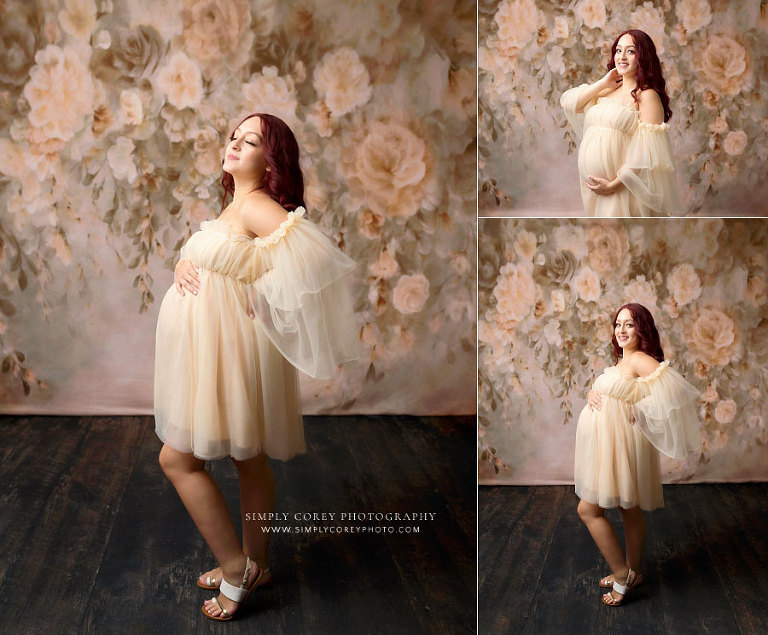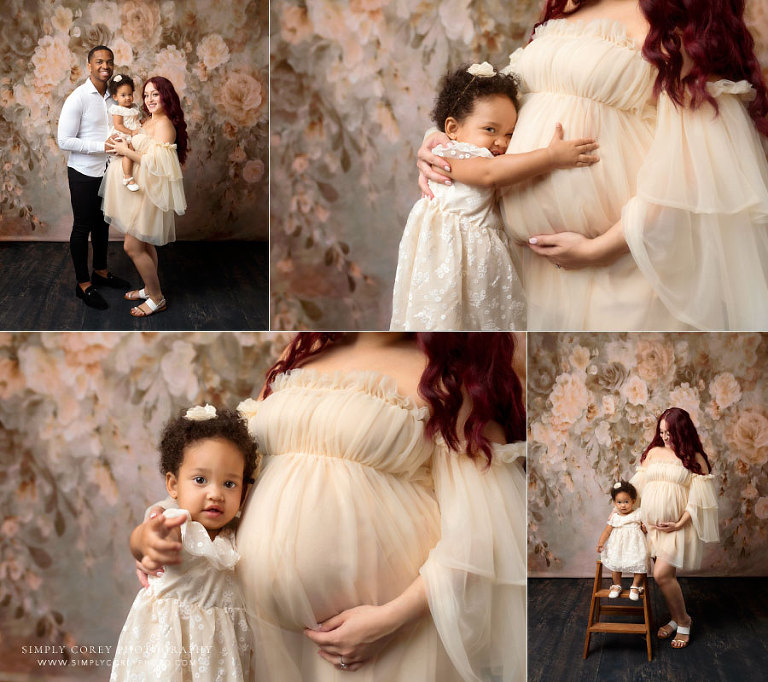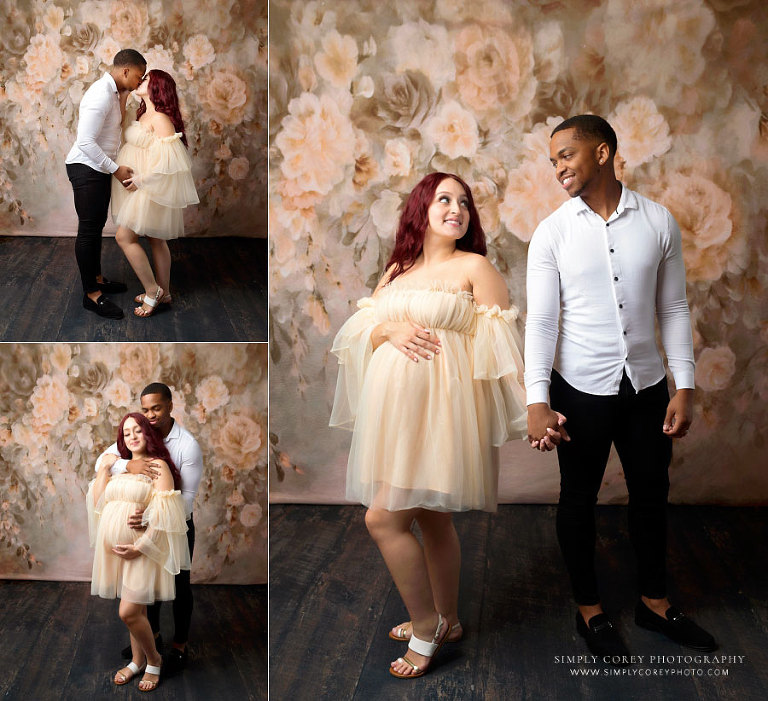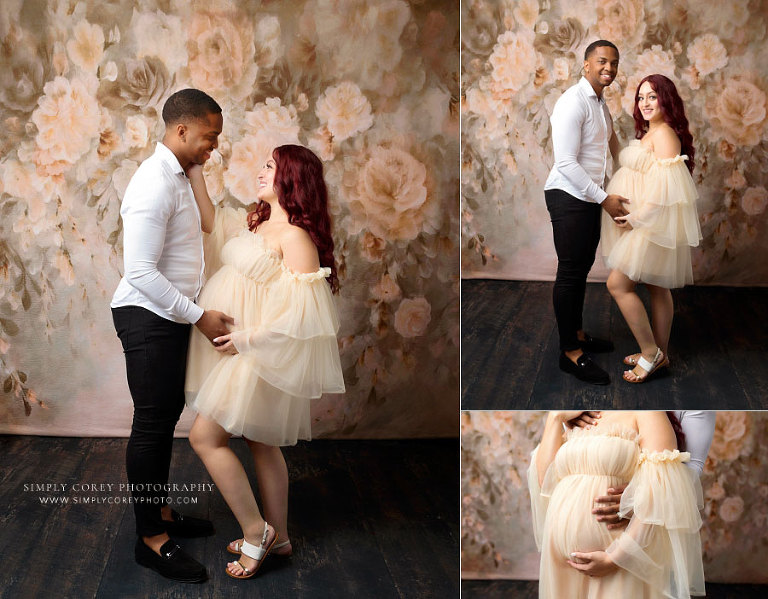 We ended her maternity session with her in this black bodysuit from my client closet – and she rocked it! ♥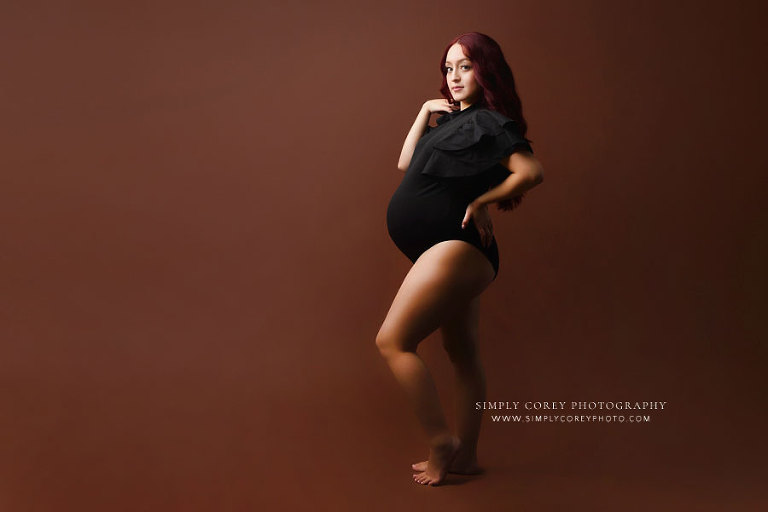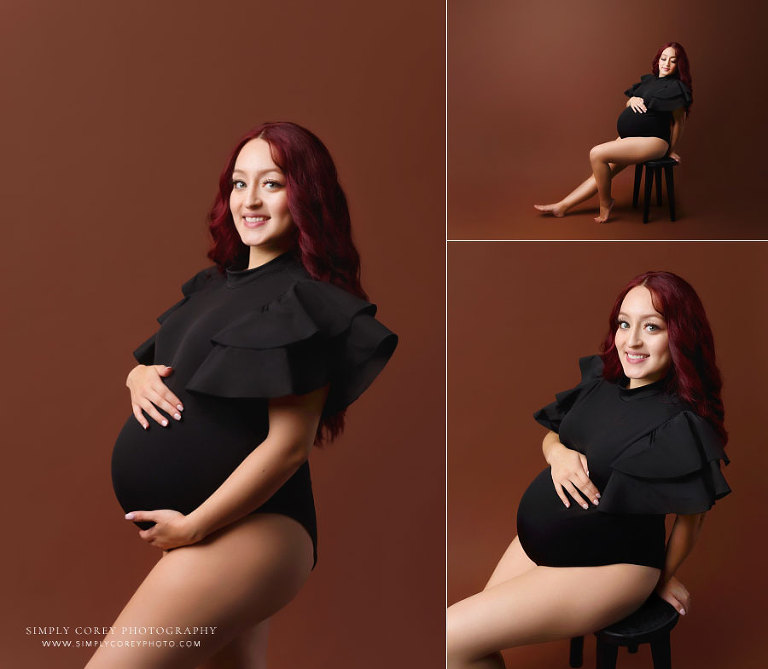 . . .
MORE ABOUT ATLANTA MATERNITY PHOTOGRAPHER, SIMPLY COREY PHOTOGRAPHY:
Simply Corey Photography is located west of Atlanta – near Villa Rica, Newnan, Douglasville, Bremen, Dallas, and Carrollton, Georgia. I have been a professional photographer for more than 17 years, and have photographed a large variety of maternity, newborn, and baby milestone sessions for families throughout the greater Atlanta area.
Maternity sessions are available in the studio, at my private outdoor location, and on-location. I recommend you have your maternity session between the 30th and 36th week of your pregnancy.
Newborn photography sessions are available in the studio or in your metro Atlanta home. These sessions are best held when your new baby is between six days and three weeks old.
A variety of studio milestone sessions are available for baby's first year. Discounts are offered when you have multiple sessions through age two!
Interested in booking a photography session? You're welcome to request detailed pricing and my availability for portrait sessions by using the form on my contact page.
Members of my VIP Facebook Group and subscribers to my email newsletter are the first to receive announcements for exclusive photography specials, mini session announcements, and other news from time to time. I'd also love for you to follow Simply Corey Photography on Facebook and Instagram to see recent work.