You may remember this beautiful mama from the Atlanta Braves maternity session I did for her first baby boy. She decided to do something different and had a studio session for her second baby boy!
I'm not sure I'll ever catch up on blogging, but I love looking back at favorites from past portrait sessions! It's crazy to think it has been a year since we did this maternity session – and now we are in the process of planning another one year milestone session!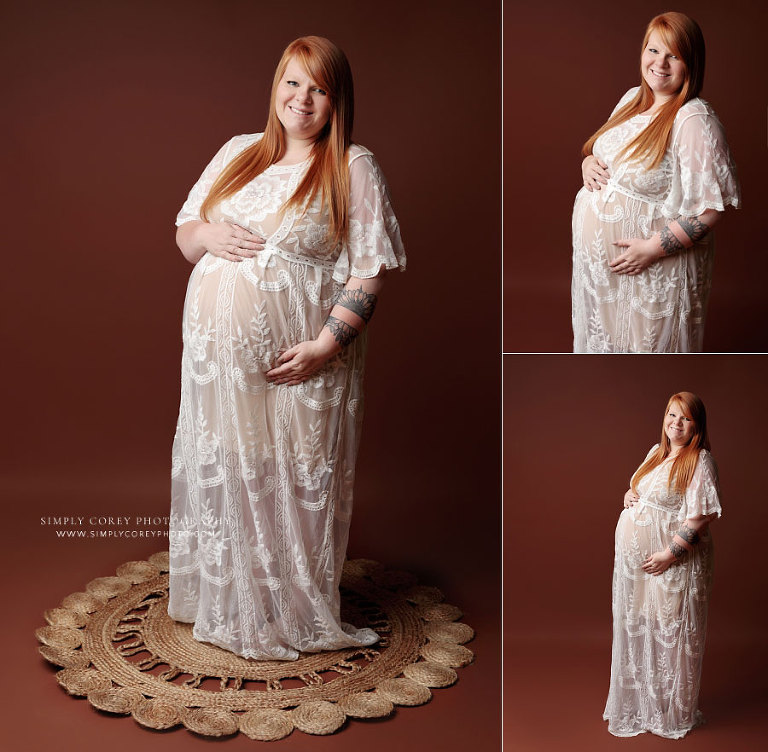 Big brother was super busy – as most toddlers are – and he wasn't exactly interested in having his photos done. But we made it work, and I captured so many sweet moments between him and his mama! His face in the photo on the right cracks me up. I call it "When Your Mama Tells You You're Going to Be a Big Brother". Ha!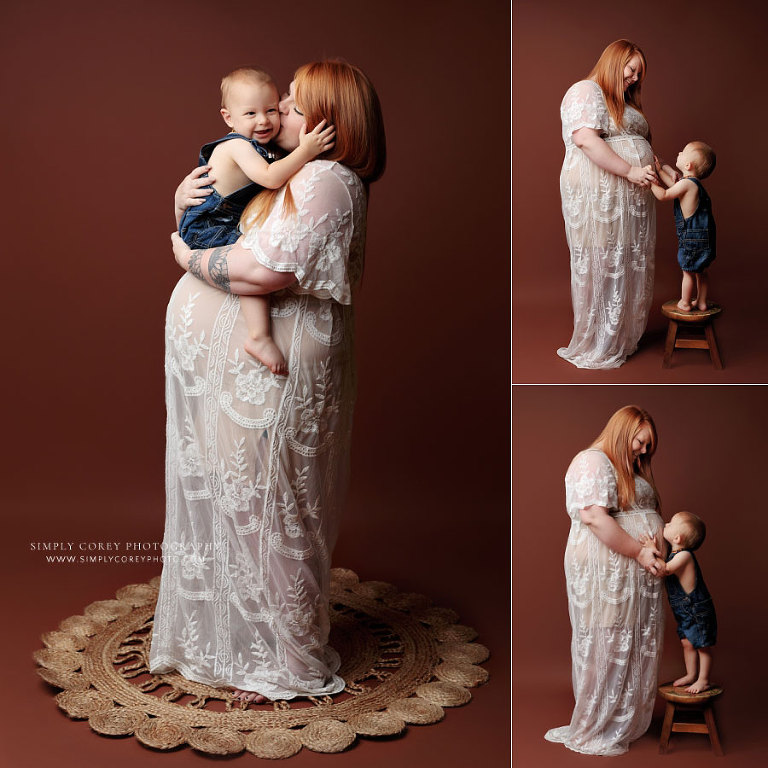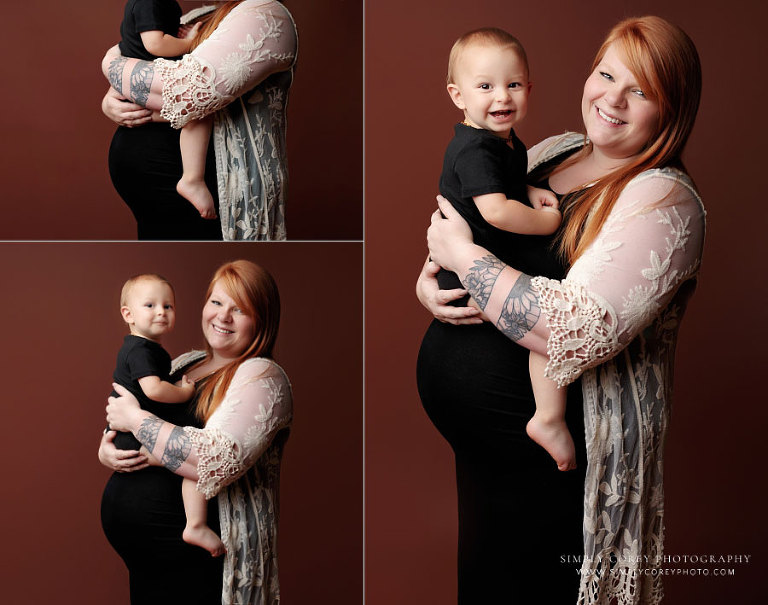 That smooch! ♥
Once big brother's attention span had been completely used up, we focused on some solo portraits of this gorgeous mama. I love the simple but classy look to her maternity session!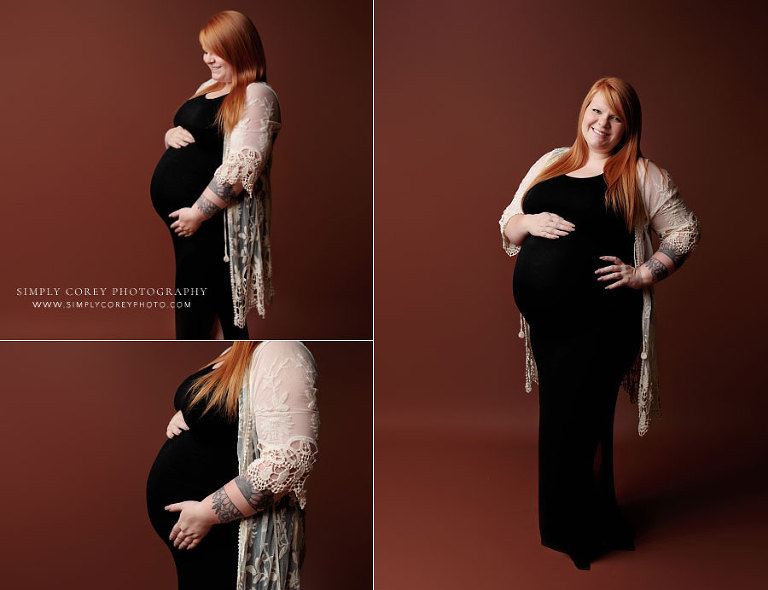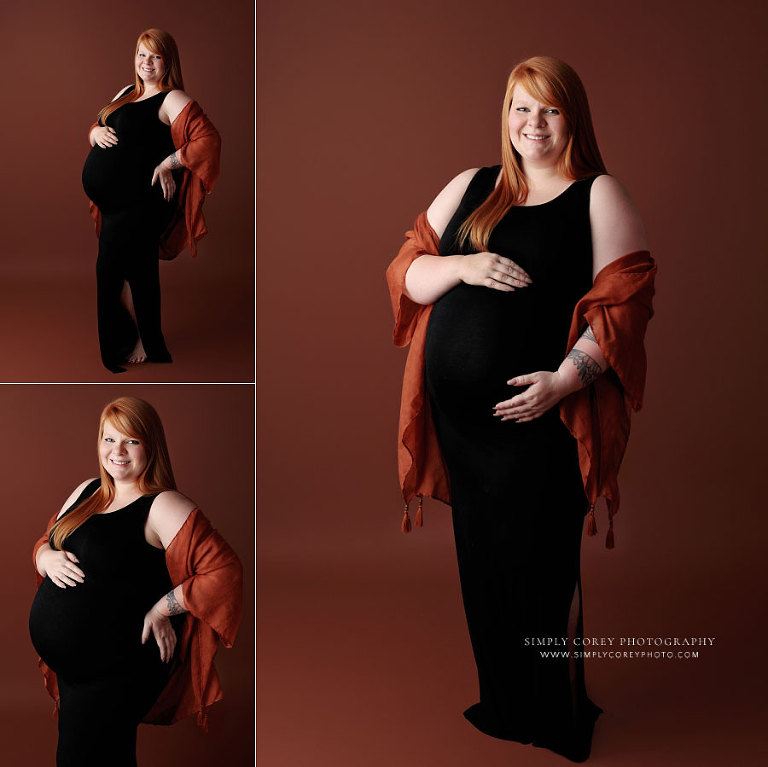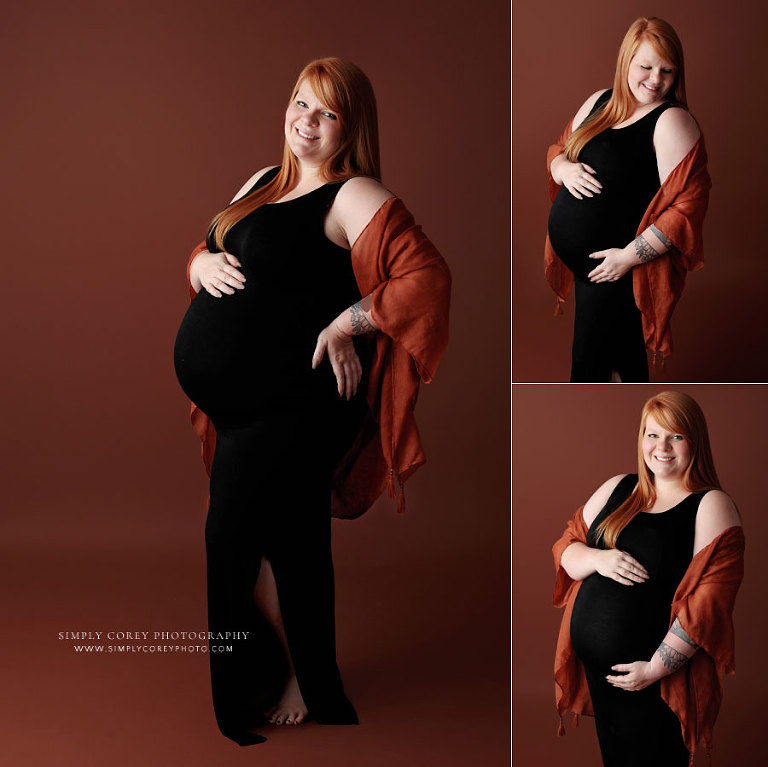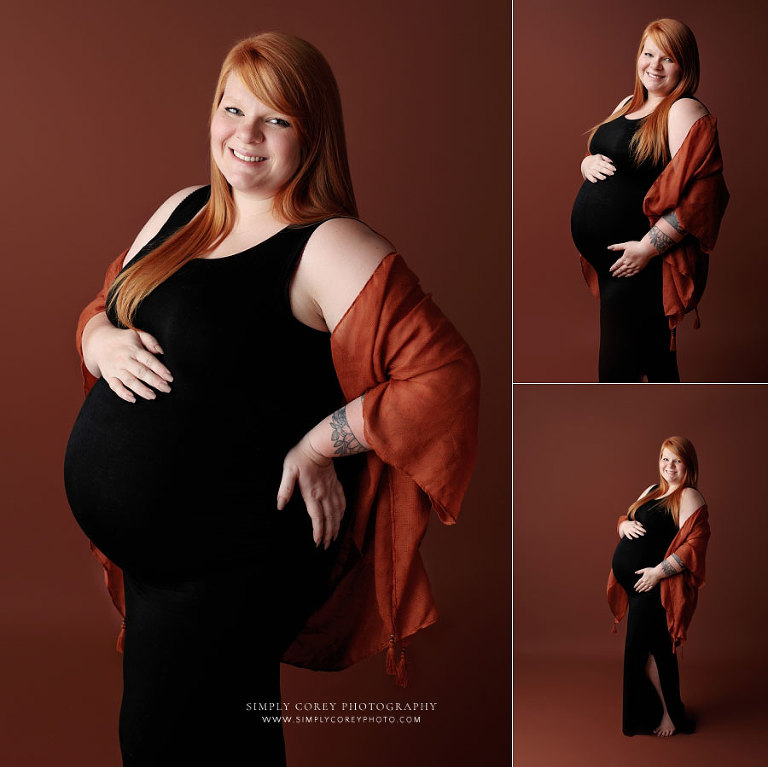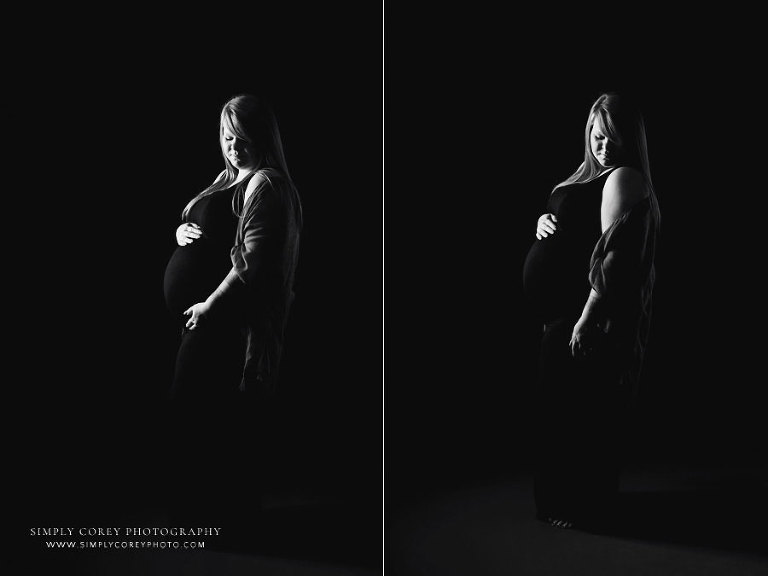 More About Douglasville Maternity Photographer, Simply Corey Photography:
Simply Corey Photography is located west of Atlanta, close to Douglasville, Villa Rica, Fairburn, Newnan, Dallas, and Carrollton, Georgia. I have been a professional photographer for more than 17 years, and have photographed a large variety of maternity, newborn, and baby milestone sessions for families throughout the greater Atlanta area.
Maternity sessions are available in the studio, at my private outdoor location, and on-location. I recommend you have your maternity session between the 30th and 36th week of your pregnancy.
Newborn sessions are available as studio studio sessions or in your metro Atlanta home. These sessions are best held when your new baby is between six days and three weeks old.
A variety of studio and outdoor portrait sessions for baby's first year milestones are offered through age two. Discounts for multiple sessions throughout the year make it affordable!
You're welcome to request detailed pricing and my availability for all portrait sessions by using the form on my contact page.
Members of my VIP Facebook Group and subscribers to my email newsletter are the first to receive announcements for exclusive photography specials, mini session announcements, and other news from time to time. I'd also love for you to follow Simply Corey Photography on Facebook and Instagram!