This is another session from last year I just had to share on the blog. I have photographed this baby girl several times this past year, and I always look forward to seeing this family because we laugh so much during our sessions. ♡ You can see a sneak peek of their baby girl's cake smash session I photographed recently!
This little beauty was a preemie who was born a whopping 10 weeks early at just a little over 3 pounds. She was almost twelve weeks old on the day of our session … but would have only been around two weeks old had she come on her due date!
Baby girl was born a fighter … and she kept that fighting spirit during her session when we wanted her to fall asleep! Ha! Awake newborns are often harder to pose, but she apparently understood the assignment when it came to this pose her mama was hoping for the most. ♡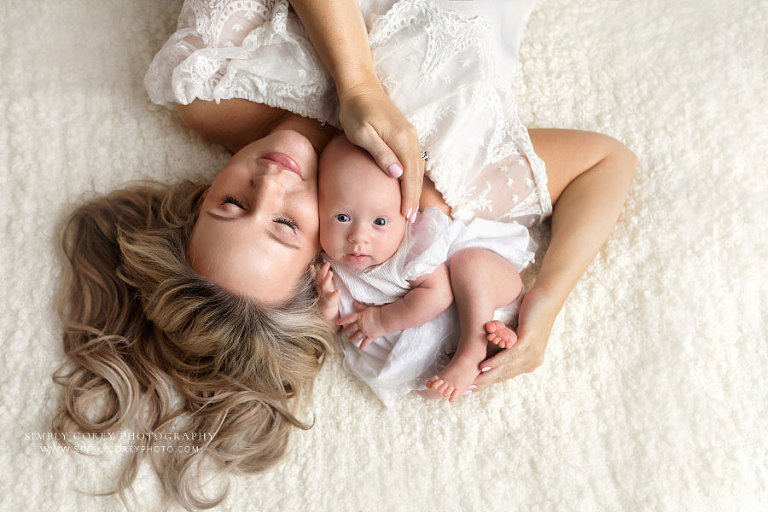 Once we had succeeded in getting the portrait with Mom, we had Dad join in for some family portraits.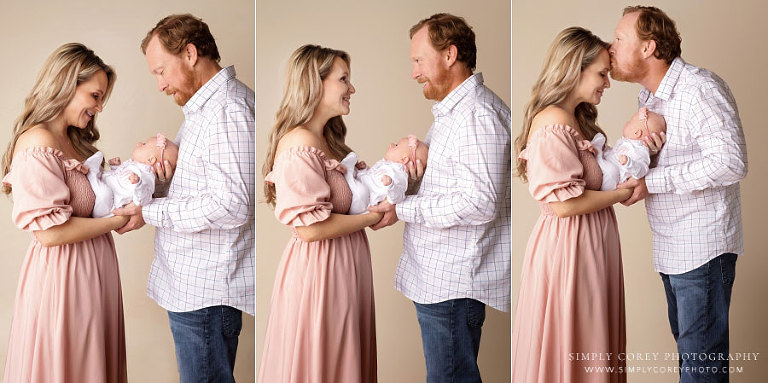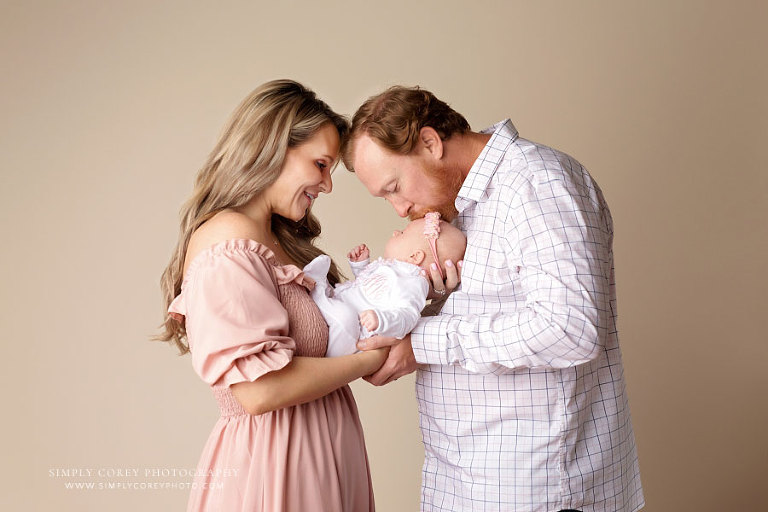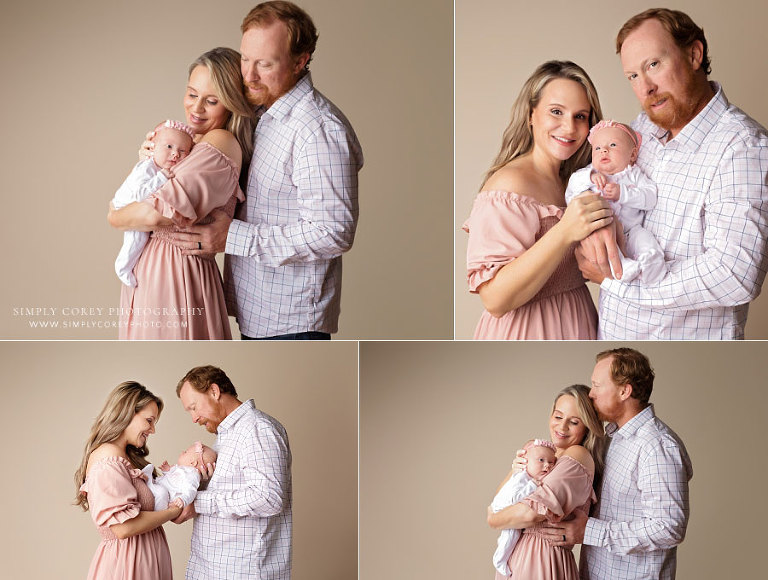 We started her solo portraits in this adorable embroidered nightgown that her mama brought. Still wide awake. Ha!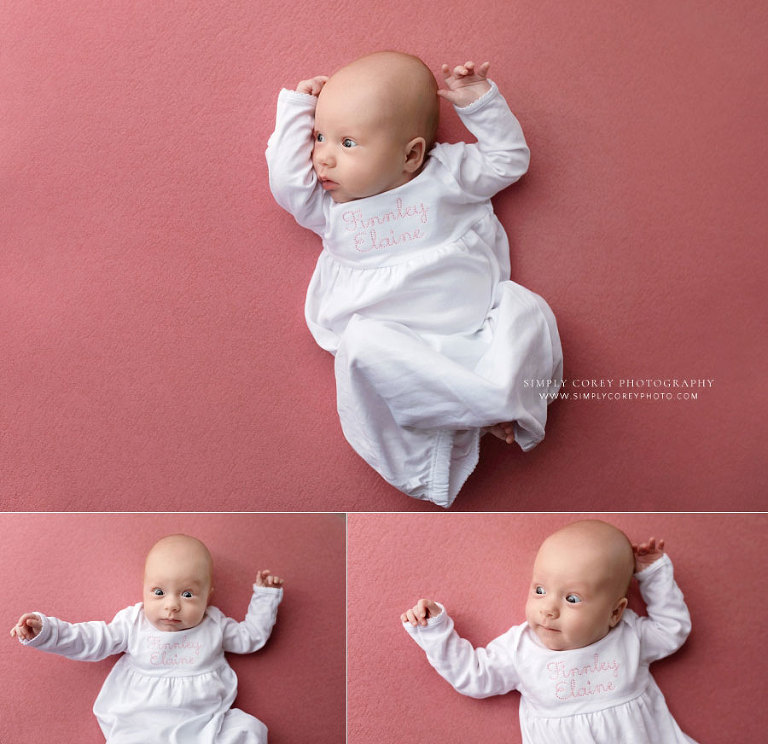 And she even gave us her signature pouty lip! ♡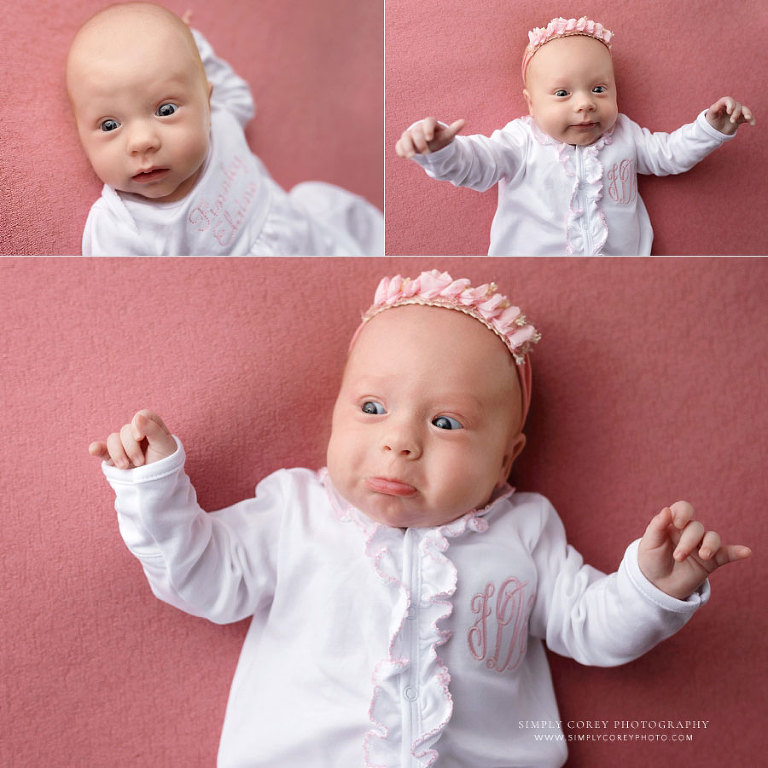 You can see the progression in these next photos. The attempt to get her to sleep initiated, her thinking about it, and then success! Ha!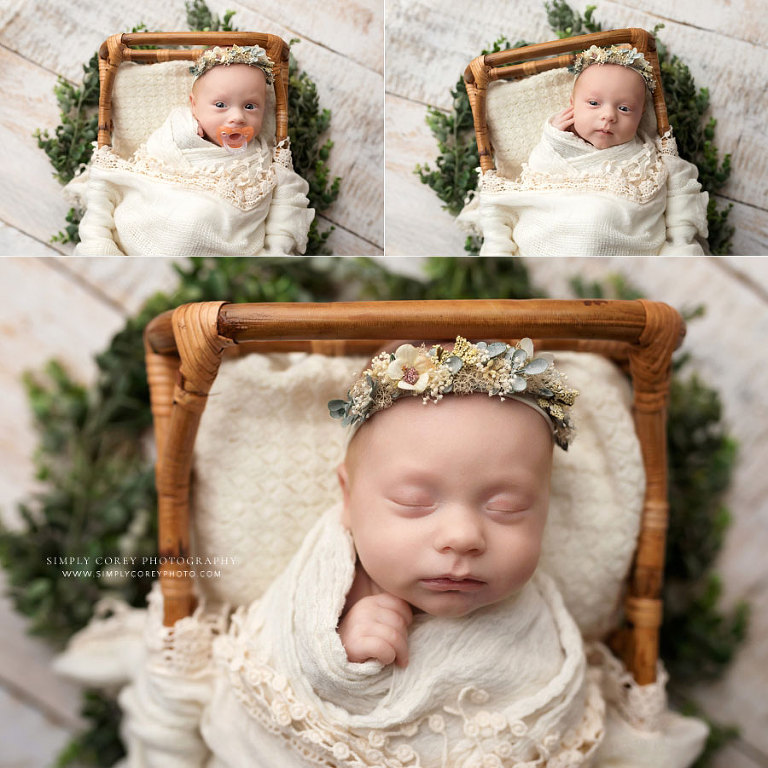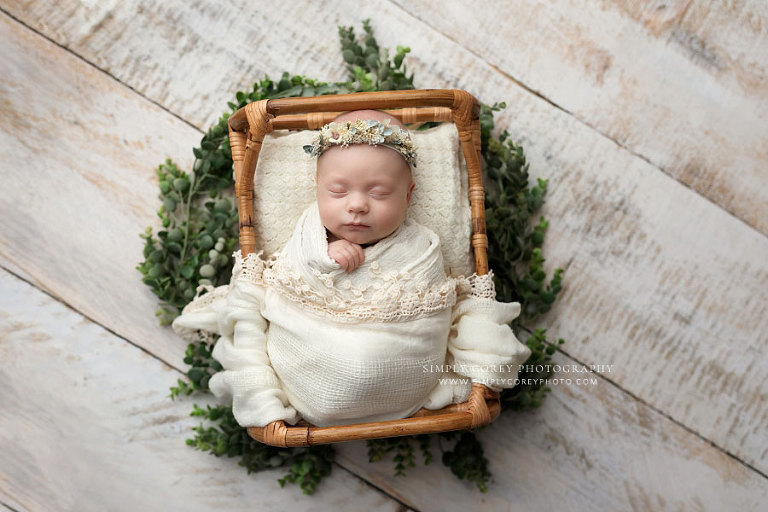 I loved that she cooperated for my favorite studio set. The little bed with the off-white layers and the little flower crown were so sweet! ♡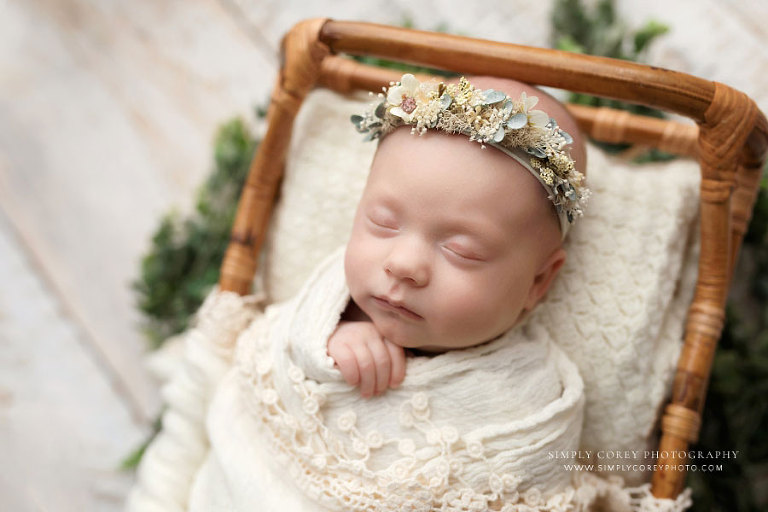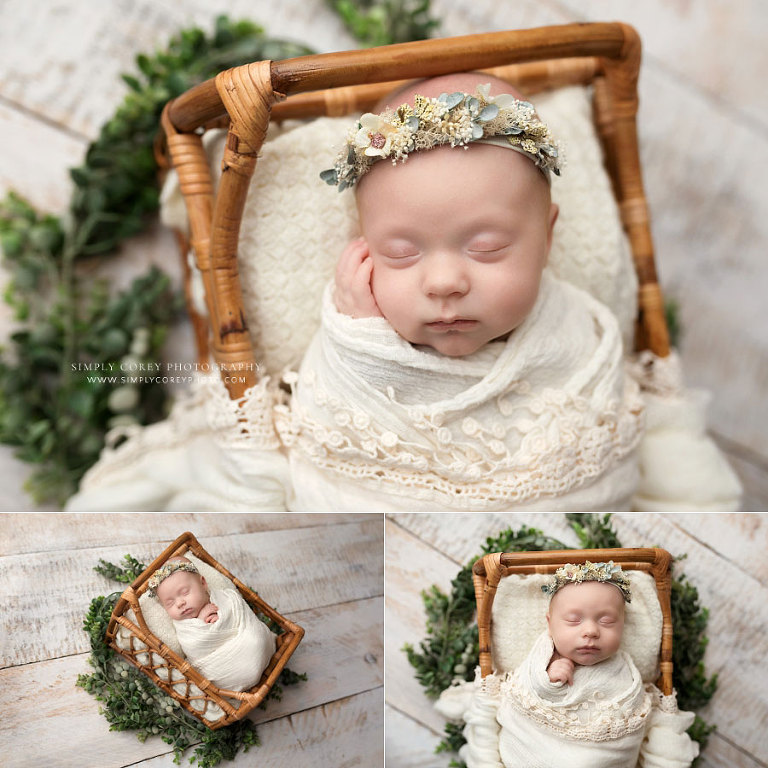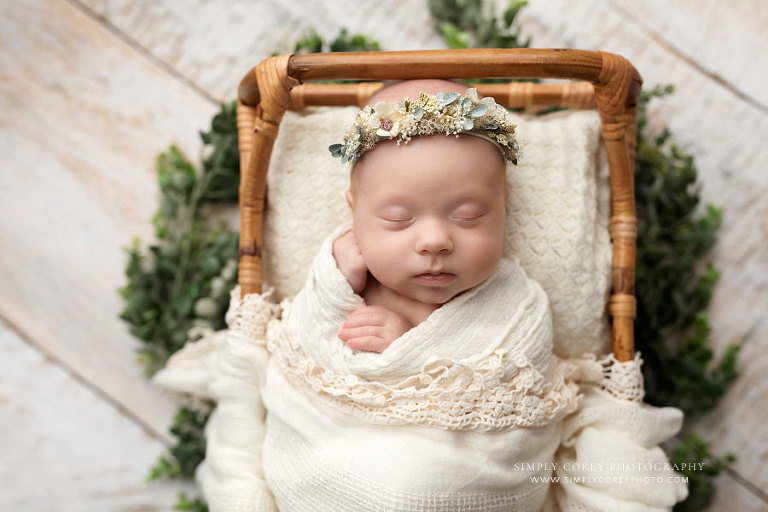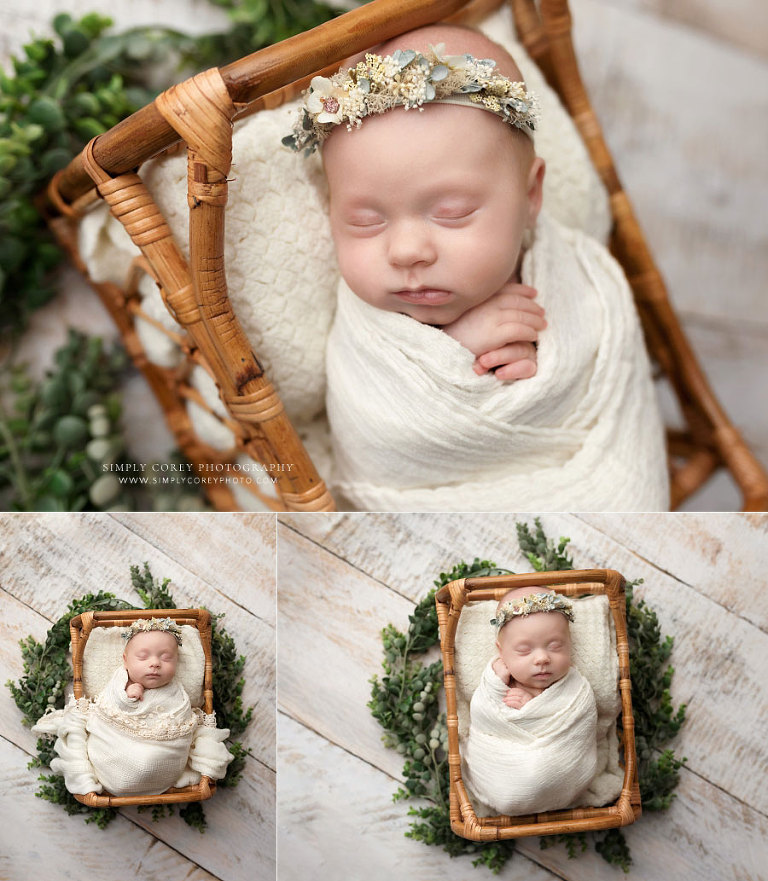 She even let me switch her to a bucket …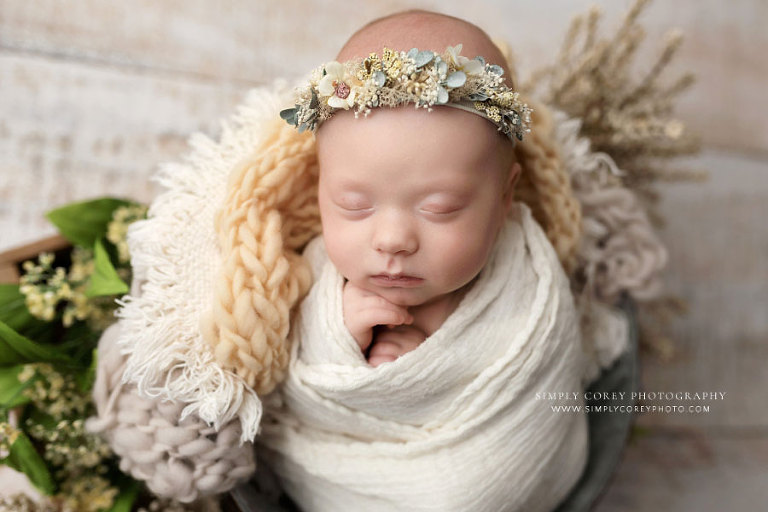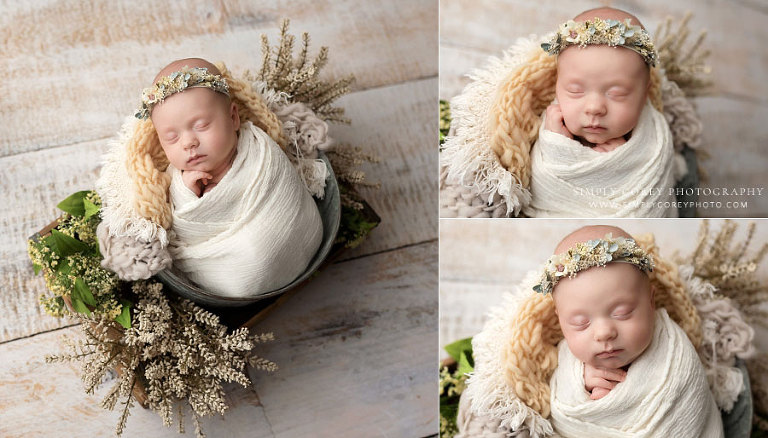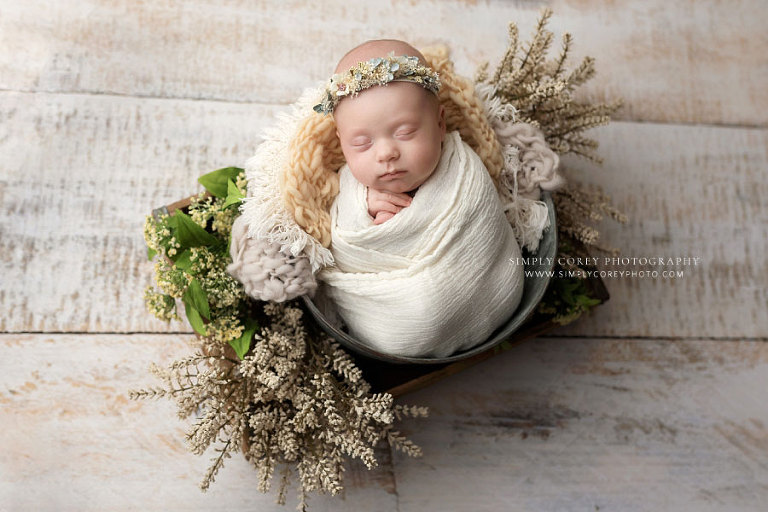 But those beautiful little peepers came open for the basket …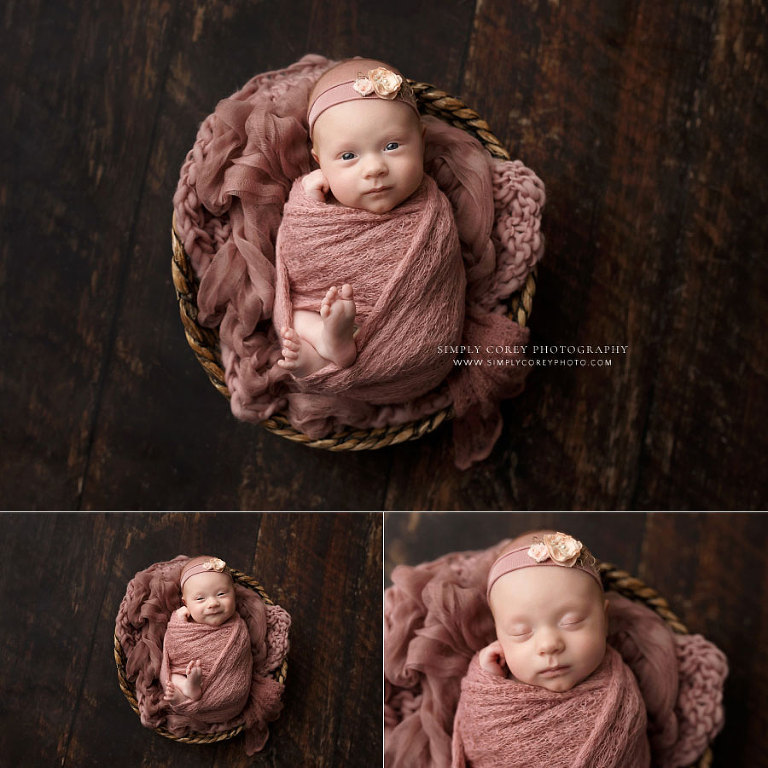 And she even gave me a little smile before pretending to go back to sleep. Because next, she gave me a whole variety of expressions … including a little side eye. Ha!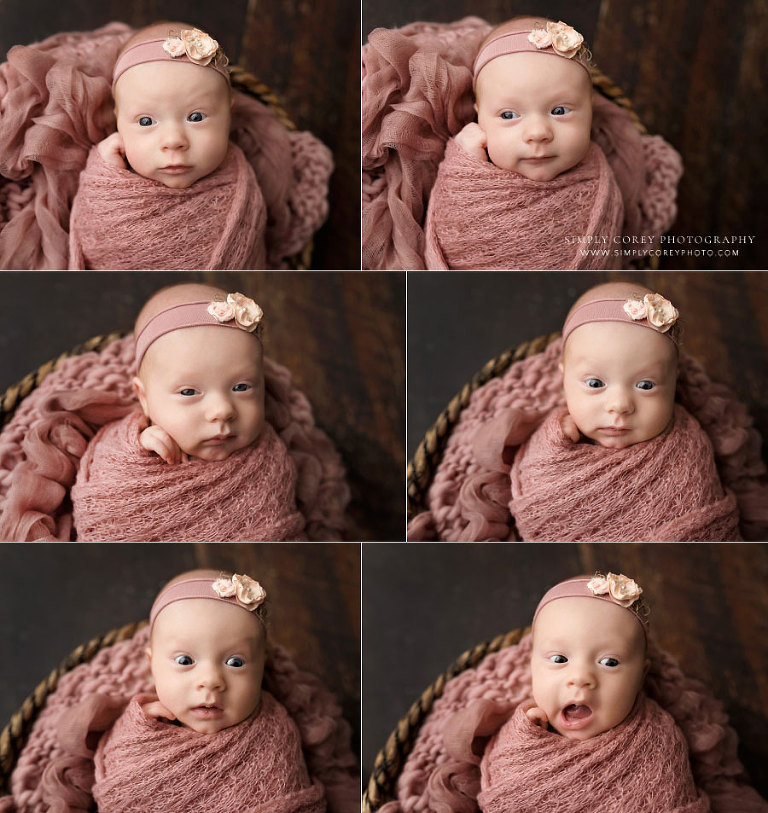 Somehow, some way, we were able to get her to sleep for one last set. The mustard wrap and backdrop with little pumpkins were perfect for fall! ♡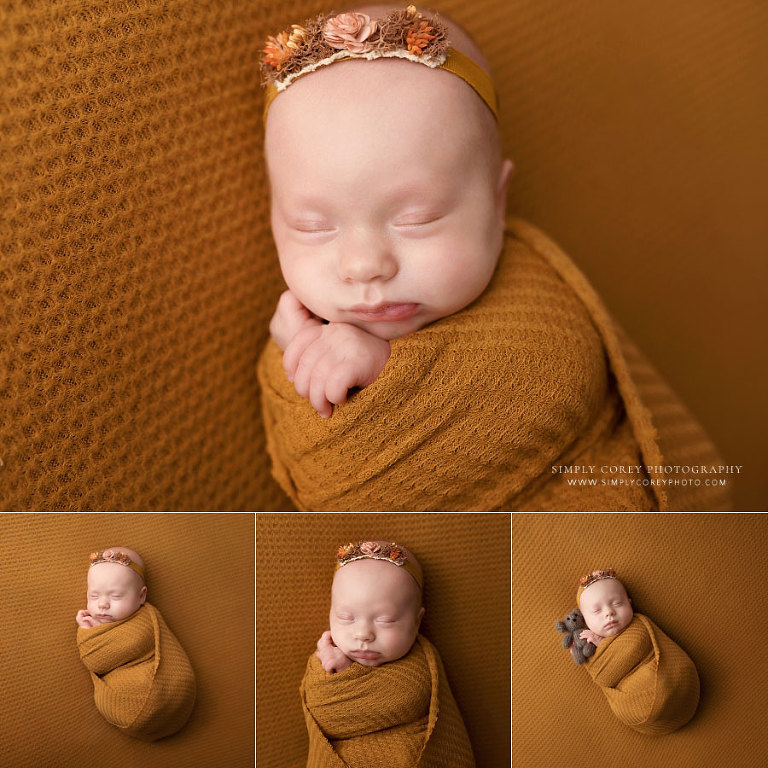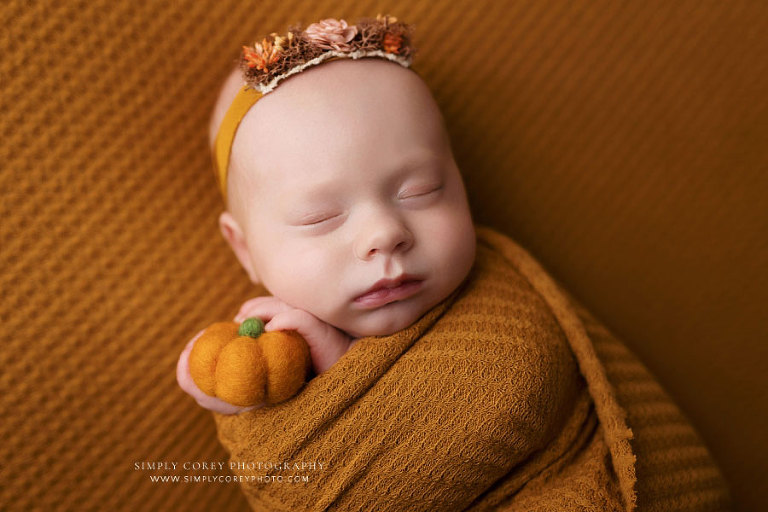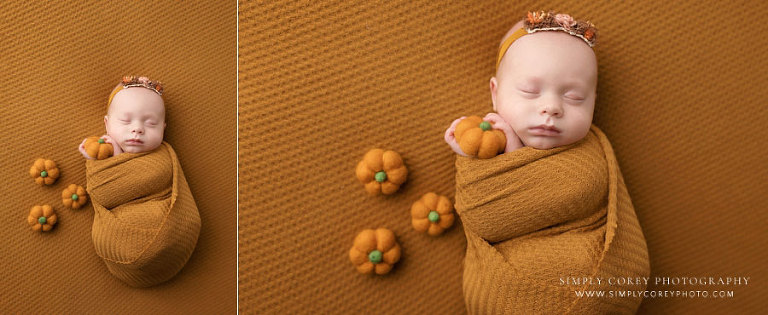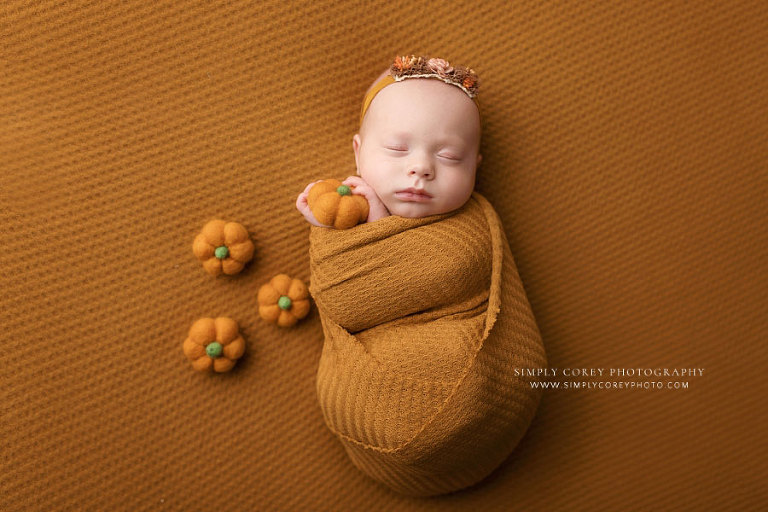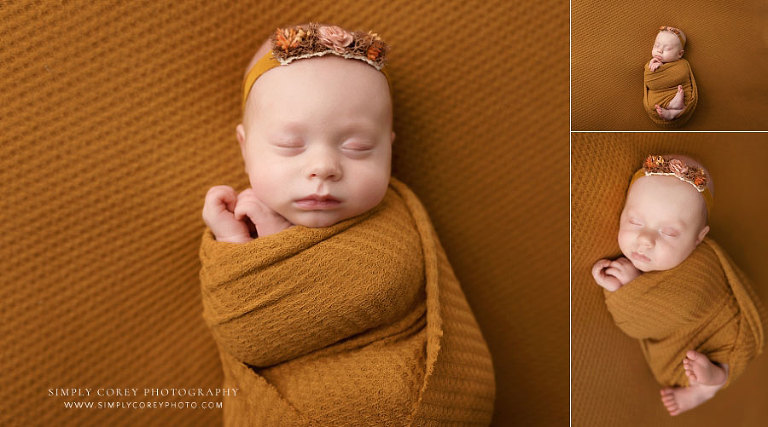 . . .
MORE ABOUT CARROLLTON NEWBORN PHOTOGRAPHER, SIMPLY COREY PHOTOGRAPHY:
Simply Corey Photography is located west of Atlanta, not far from Villa Rica, Newnan, Douglasville, Dallas, and Carrollton, Georgia. I have been a professional photographer since the end of 2004, and I have had the privilege of photographing a variety of maternity, newborn, and baby milestone sessions for greater Atlanta families for almost 18 years.
Newborn photography sessions are available in the studio or in your metro Atlanta home. These sessions are best held when your new baby is between one to two weeks old, but portrait sessions are available for older newborns too.
Maternity portrait sessions are available in the studio, at my private outdoor location, and on-location. I recommend you have your maternity session between the 30th and 36th week of your pregnancy.
A variety of baby milestone sessions are available in the studio for baby's first year. Discounts are offered when you have multiple sessions through age two!
Interested in booking a photography session? You're welcome to request detailed pricing and my availability for portrait sessions by using the form on my contact page.
Members of my VIP Facebook Group and subscribers to my email newsletter are the first to receive announcements for exclusive photography specials, mini session announcements, and other news from time to time. Follow Simply Corey Photography on Facebook and Instagram.