I photographed this little beauty's newborn session in her Marietta home when she was just 11 days new. It's hard to believe she will be a year old soon!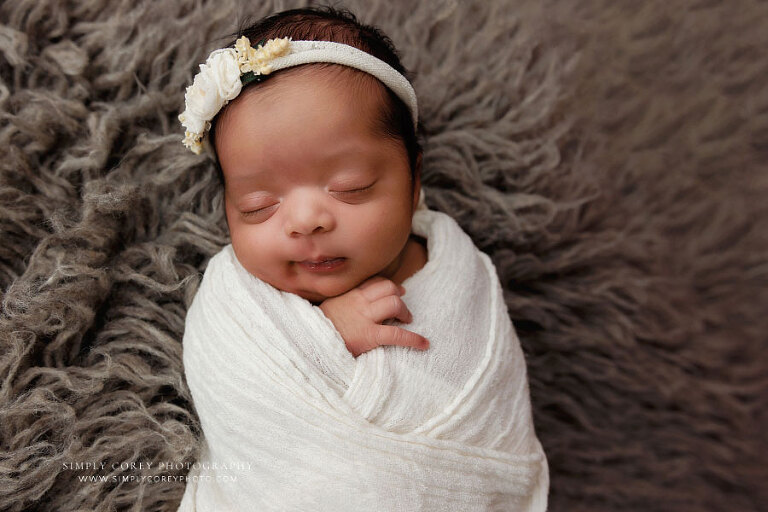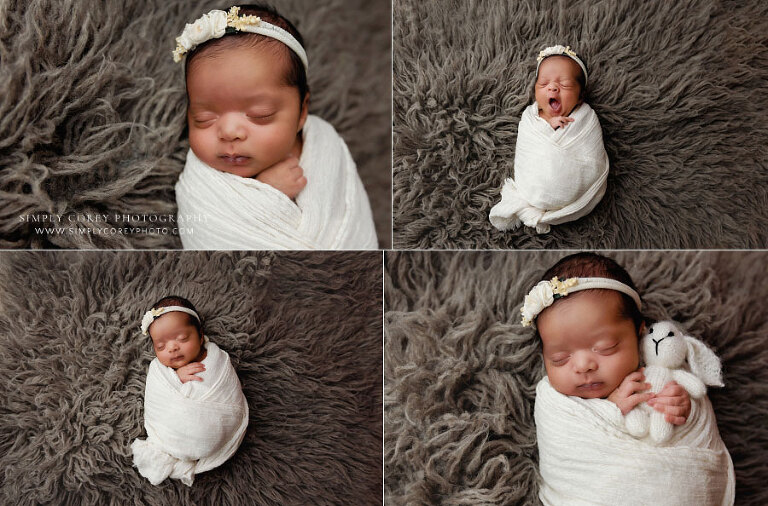 A lot of people ask why photographers prefer newborns to be sleeping for their sessions. It's mainly because babies this young can't control their eye movements perfectly yet. This can result in some pretty funny (and adorable) expressions, but it also makes those photos with eye contact that much better. I loved that Miss Aadya was awake for a few photos. Just look at her big brown eyes!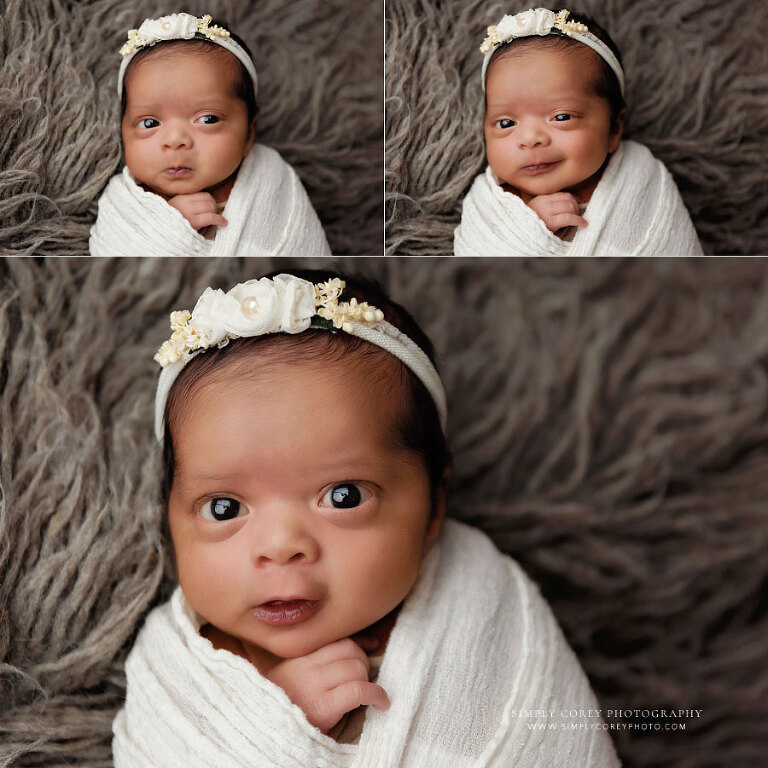 It wasn't long before she was sleeping again! Her mama loves purple, so we used that in a couple of sets. In-home newborn sessions are limited as far as how many props can be brought, but I always get a good variety!
Holding little bears and stuffed animals is always a favorite for me when photographing a newborn. I think it's adorable!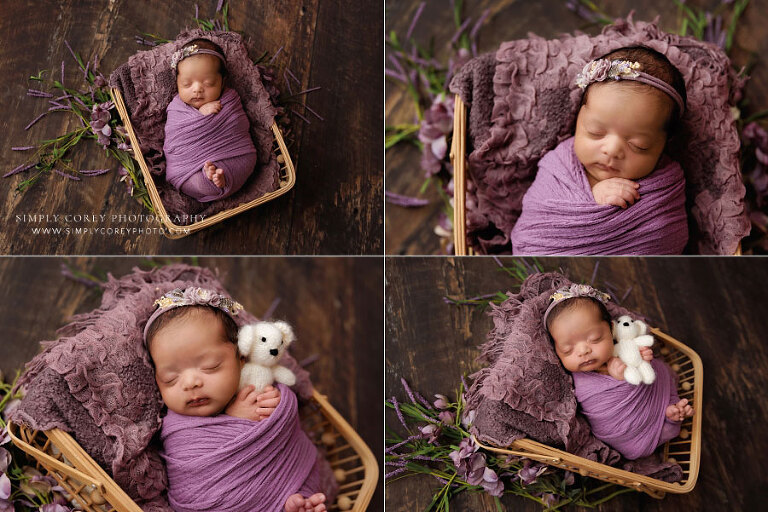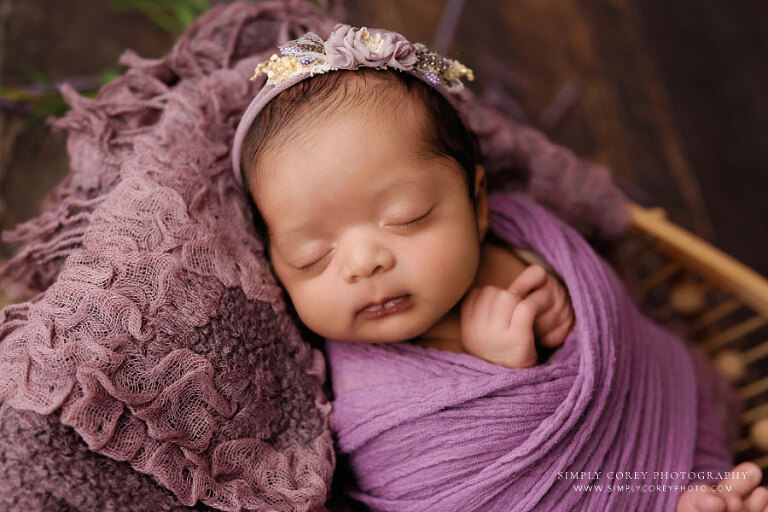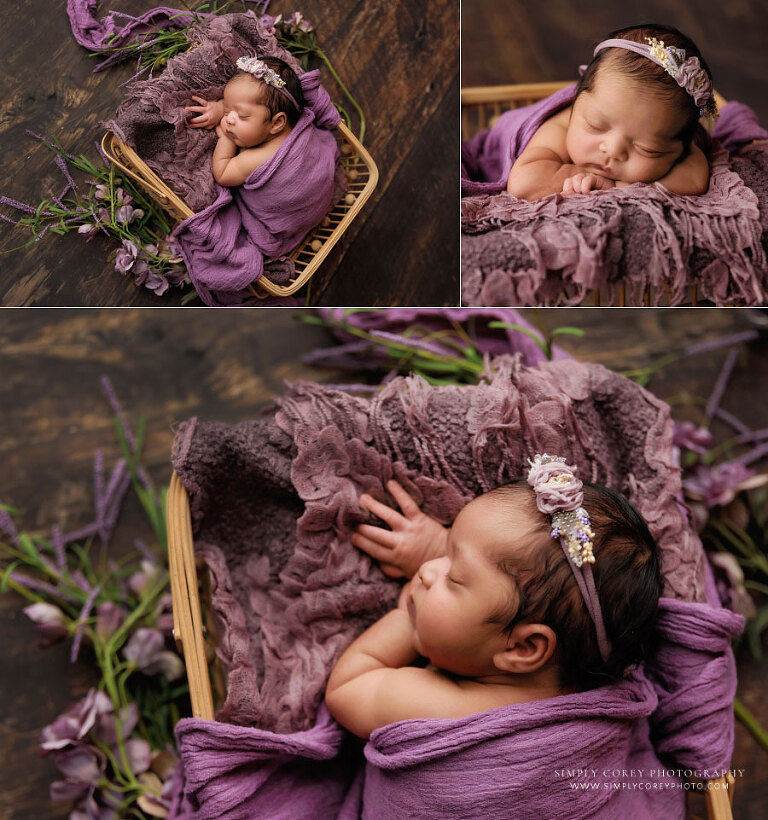 Another favorite is the little pajama sleepers I use for newborn photos. My collection keeps growing because I love them so much! The purple was perfect for this little cutie's session – and the bear hat was such a fun touch!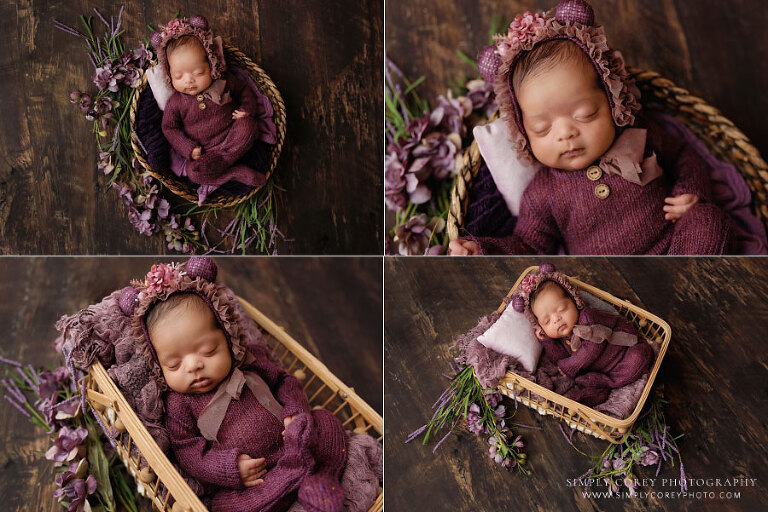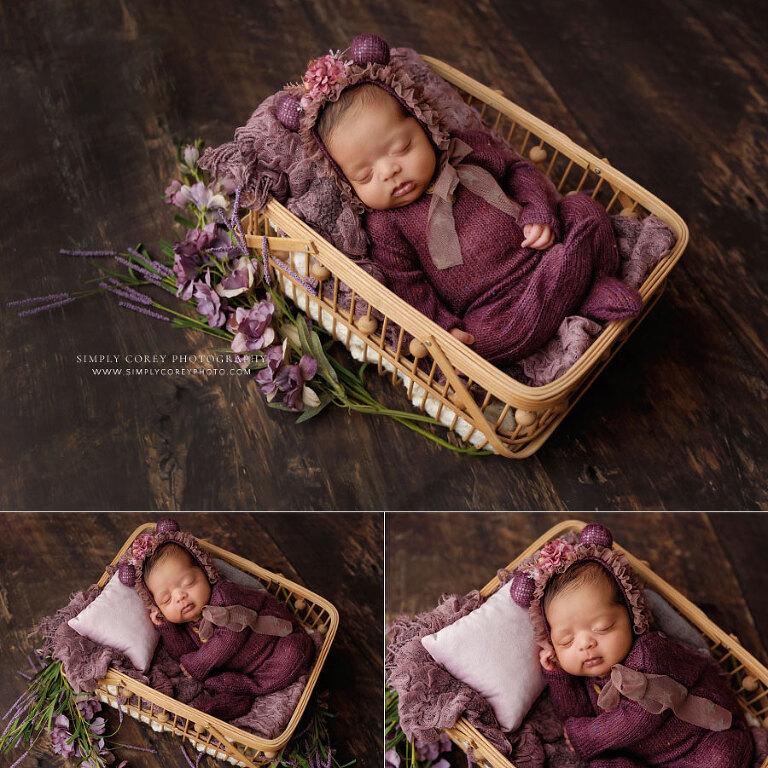 A few more in some other colors …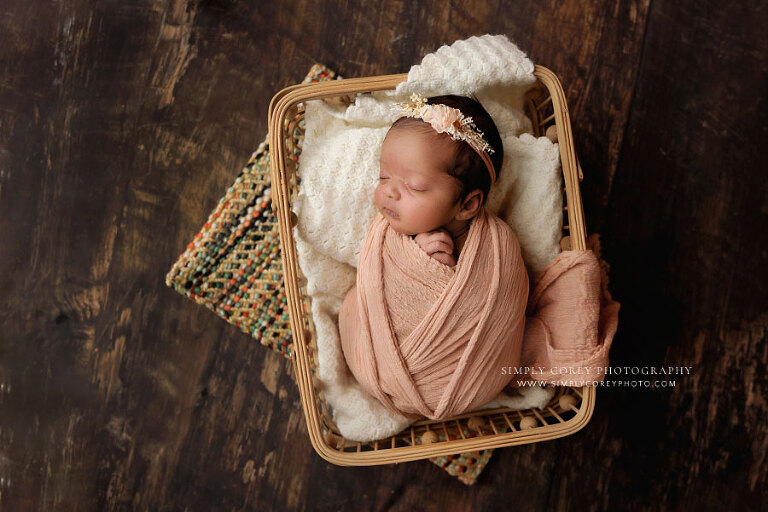 Her mama had this tutu set ready and I'm glad we could make it work!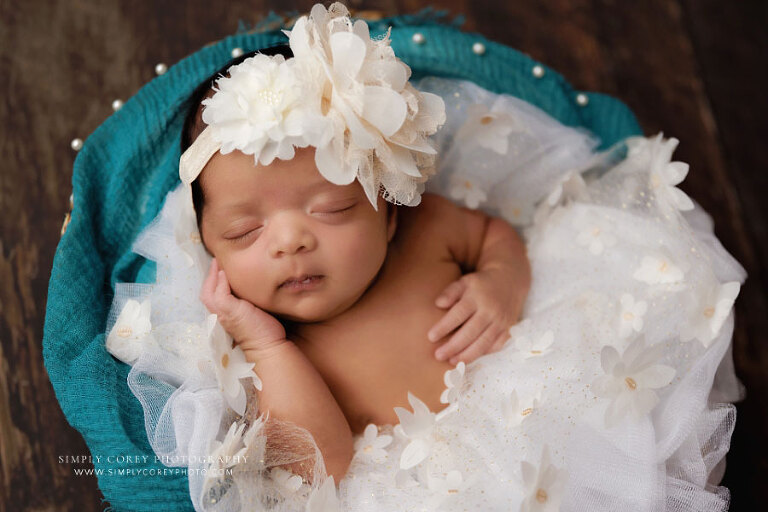 I bring a small studio set for baby when I do in-home newborn sessions, but family photos are always taken around the home – inside and outside! I love how colorful they made their family portraits and the "Big Brother" shirt was too cute!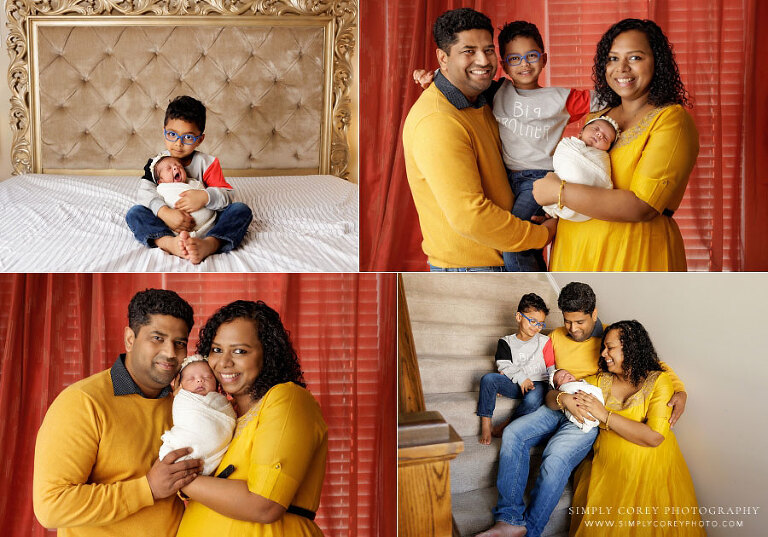 . . .
MORE ABOUT WEST GEORGIA NEWBORN PHOTOGRAPHER, SIMPLY COREY PHOTOGRAPHY:
Simply Corey Photography is located west of Atlanta, not far from Douglasville, Villa Rica, Newnan, Dallas, and Carrollton, Georgia. I have been a professional photographer since the end of 2004, and I have had the privilege of photographing a variety of maternity, newborn, and baby milestone sessions for greater Atlanta families for almost 18 years.
Newborn photography sessions are available in the studio or in your metro Atlanta home. These sessions are best held when your new baby is between one to two weeks old, but portrait sessions are available for older newborns too.
Maternity portrait sessions are available in the studio, at my private outdoor location, and on-location. I recommend you have your maternity session between the 30th and 36th week of your pregnancy.
A variety of baby milestone sessions are available in the studio for baby's first year. Discounts are offered when you have multiple sessions through age two!
Interested in booking a photography session? You're welcome to request detailed pricing and my availability for portrait sessions by using the form on my contact page.
Members of my VIP Facebook Group and subscribers to my email newsletter are the first to receive announcements for exclusive photography specials, mini session announcements, and