This little beauty was six weeks old for her newborn session – about a month older than typical newborn session age. I told her mom we could try – and we succeeded! Baby girl stayed awake for the entire portrait session, but we got to see those beautiful big brown eyes. Plus, she gave us the best expressions! And even though she tried to wiggle out of the wraps several times, we were still able to get those typical wrapped newborn poses. Overall, it was a successful newborn session! ♡
You may have seen this one already on my social media or on the home page to my website. This little smile she gave me is my favorite! ♡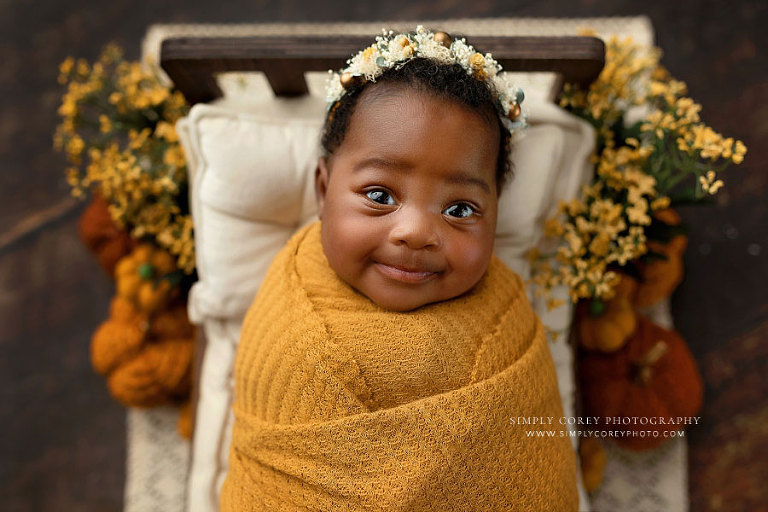 And here are some of those expressions I mentioned … ha!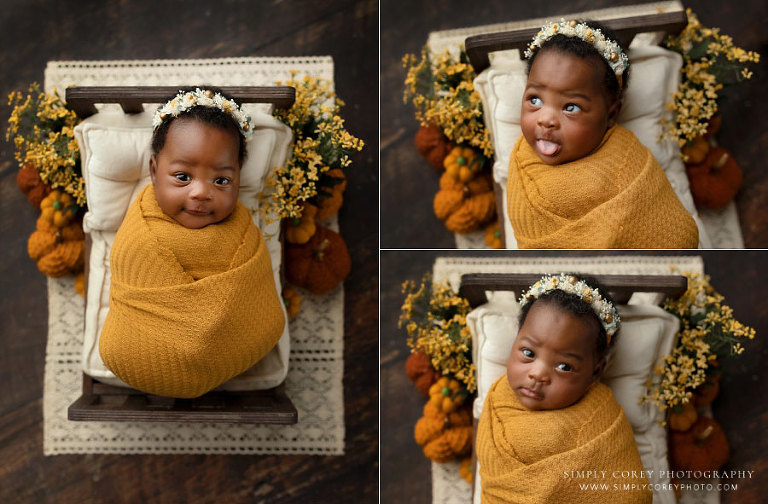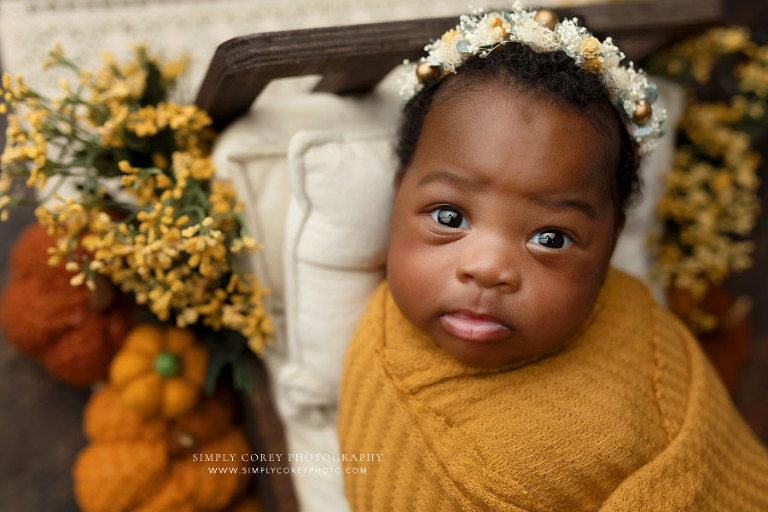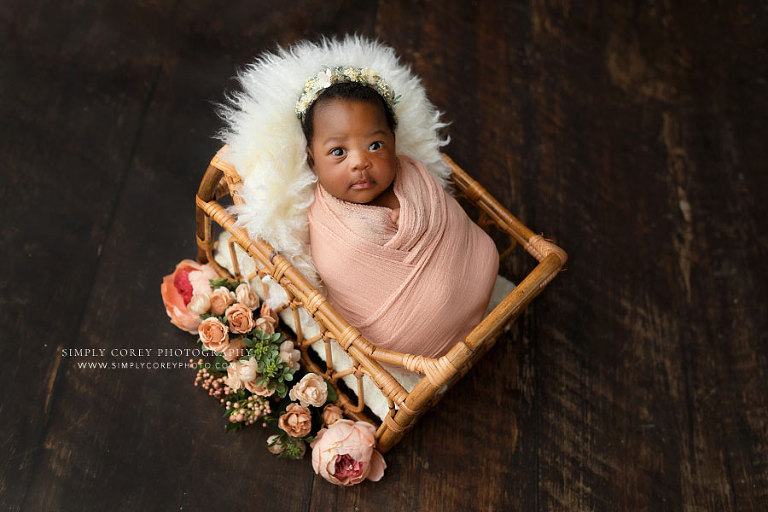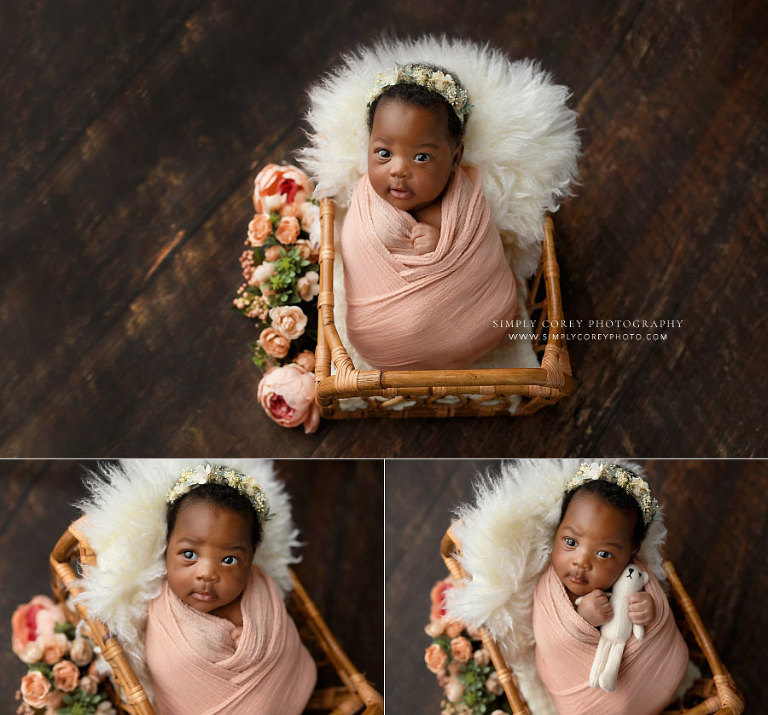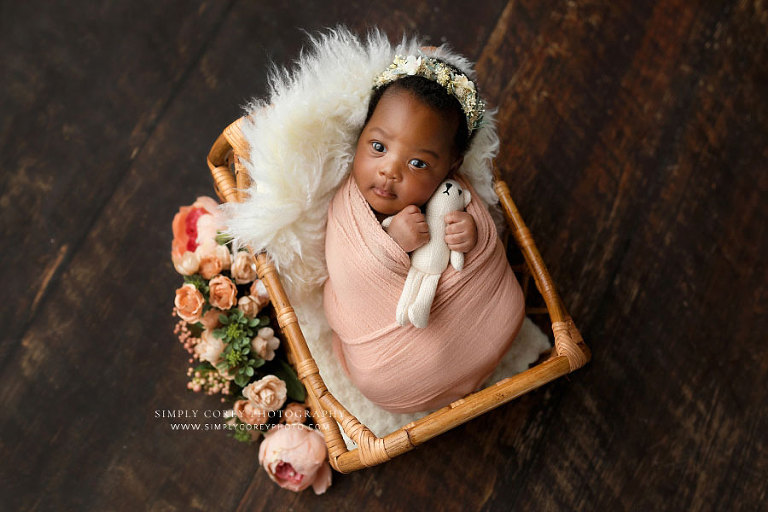 The bottom photo in this next set cracks me up! Like "Seriously, lady? You want more pictures?" She made it through a few more sets though. Ha!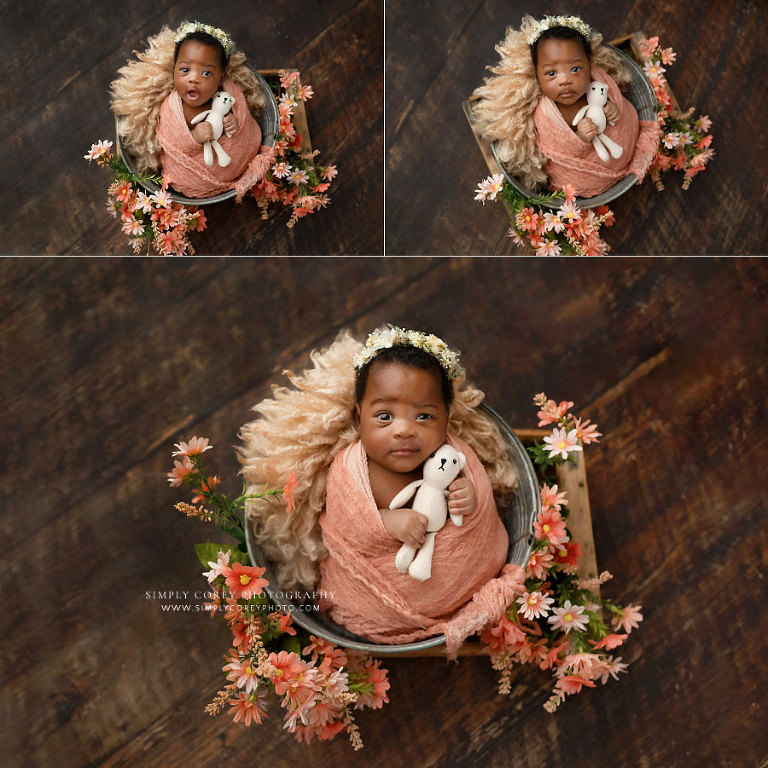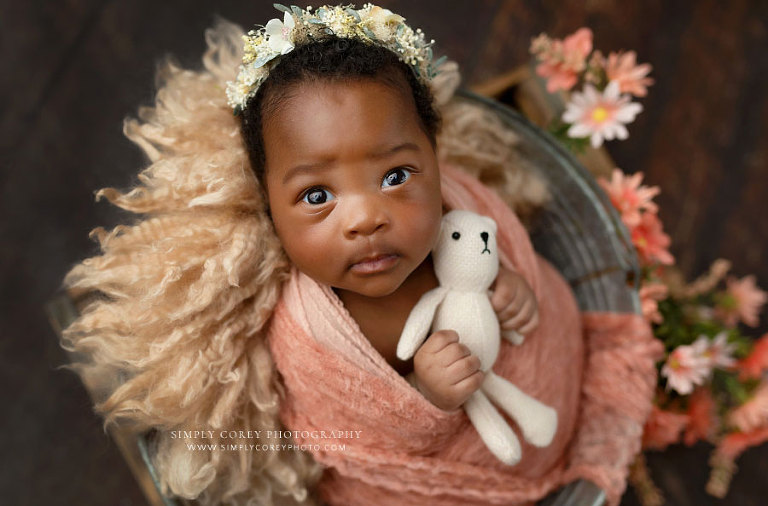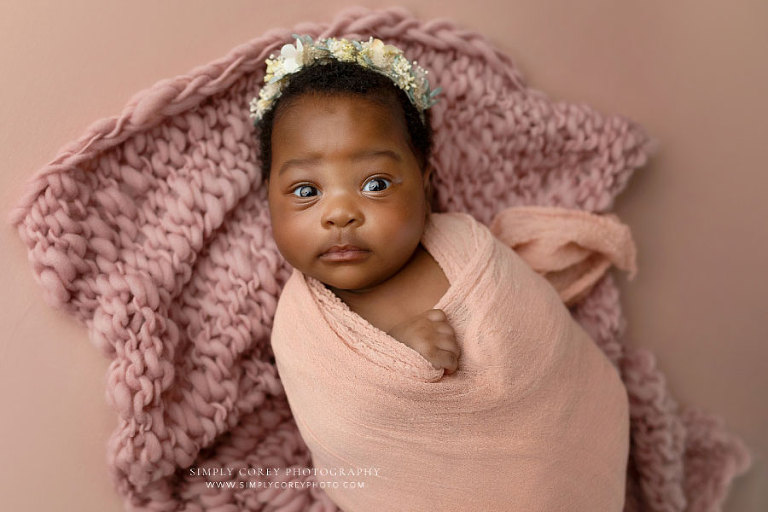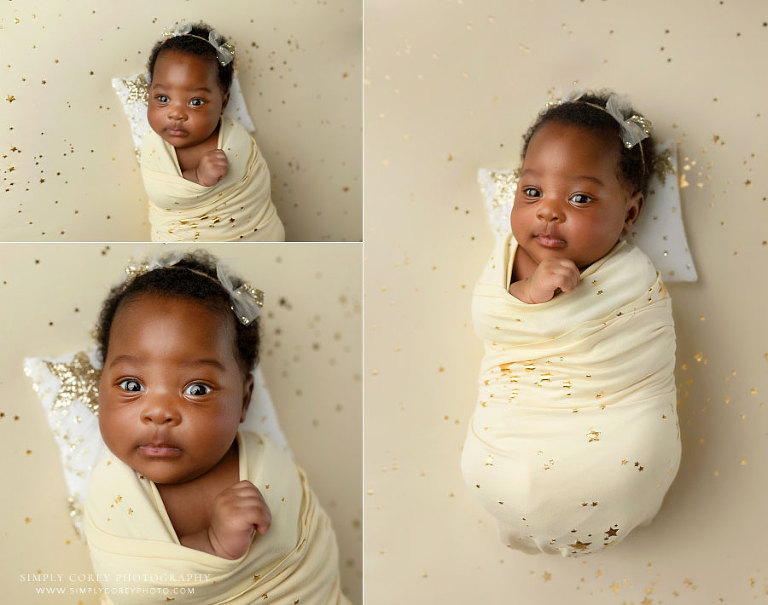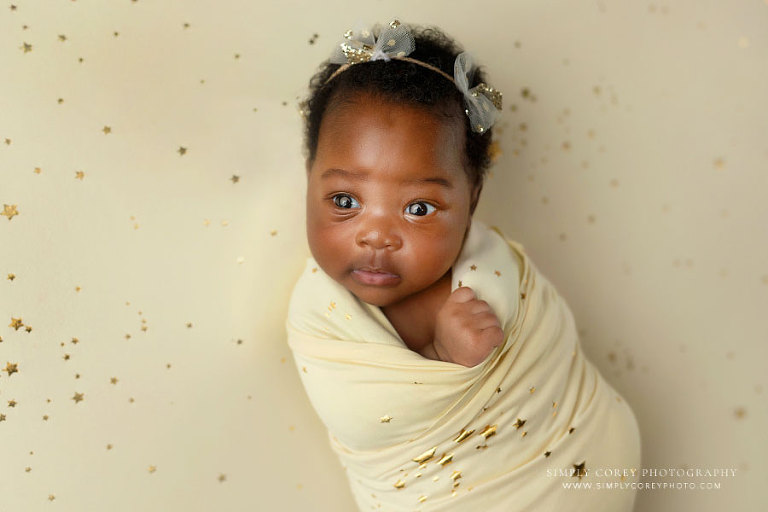 . . .
MORE ABOUT DOUGLASVILLE NEWBORN PHOTOGRAPHER, SIMPLY COREY PHOTOGRAPHY:
Simply Corey Photography is located west of Atlanta, not far from Douglasville, Villa Rica, Newnan, Dallas, and Carrollton, Georgia. I have been a professional photographer since the end of 2004, and I have had the privilege of photographing a variety of maternity, newborn, and baby milestone sessions for greater Atlanta families for almost 18 years.
Newborn photography sessions are available in the studio or in your metro Atlanta home. These sessions are best held when your new baby is between one to two weeks old, but portrait sessions are available for older newborns too.
Maternity portrait sessions are available in the studio, at my private outdoor location, and on-location. I recommend you have your maternity session between the 30th and 36th week of your pregnancy.
A variety of baby milestone sessions are available in the studio for baby's first year. Discounts are offered when you have multiple sessions through age two!
Interested in booking a photography session? You're welcome to request detailed pricing and my availability for portrait sessions by using the form on my contact page.
Members of my VIP Facebook Group and subscribers to my email newsletter are the first to receive announcements for exclusive photography specials, mini session announcements, and