I shared this beautiful mama's maternity session on the blog a few months ago, and now I'm finally blogging her baby boy's newborn session! One day I'll catch up on blogging – maybe – but for now, I am enjoying going back through past sessions. It's hard to believe that this handsome baby boy just turned one year old yesterday!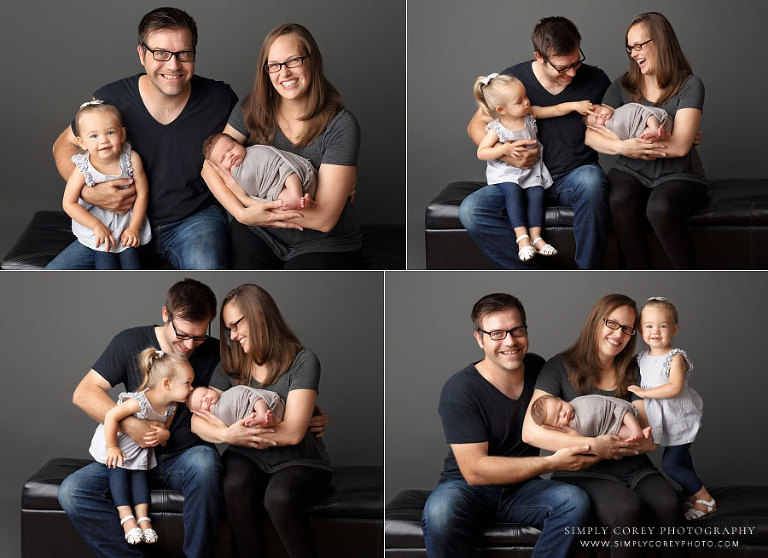 We started off with some family photos, and big sister – who wasn't even two yet – did so great with her baby brother!
Then a couple of just Mom and Dad with baby … while big sister helped me make them smile!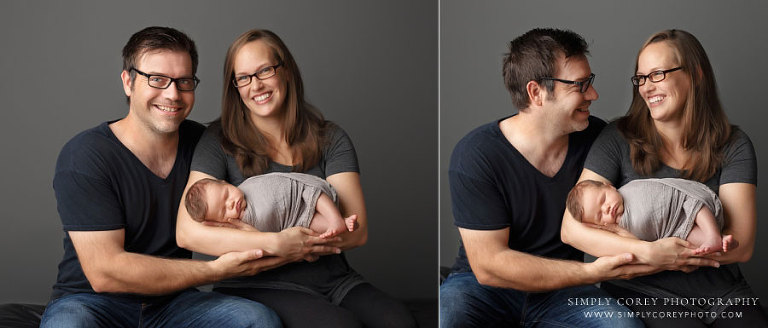 And then we did a few of each parent with each child. ♥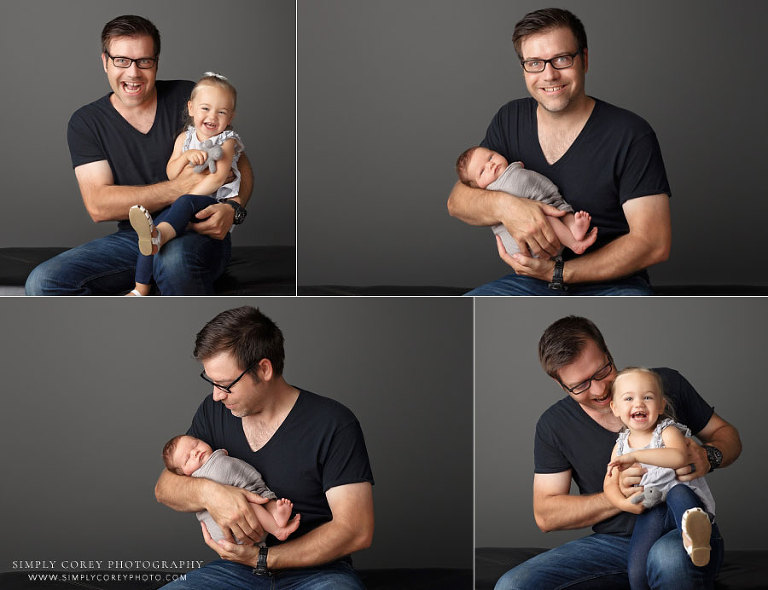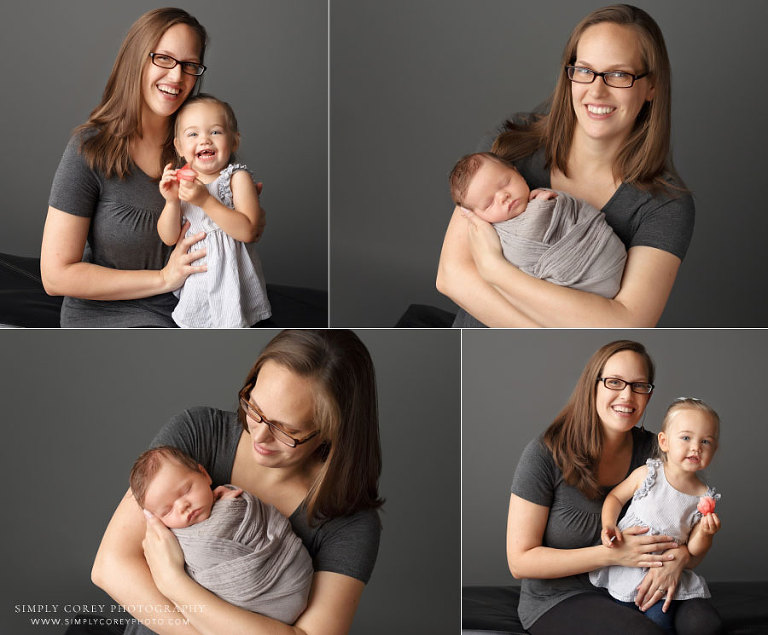 I love these last two of Mom and Baby Daniel – especially since she said she's always the one taking the pictures. Us moms need to get in front of the camera more often!
After the variety of family portraits, we focused on this big guy. He was 9lbs at birth and two and a half weeks old at our session. I'm glad we could still squeeze him into my props and outfits still! Ha!

I loved this little bear outfit on him …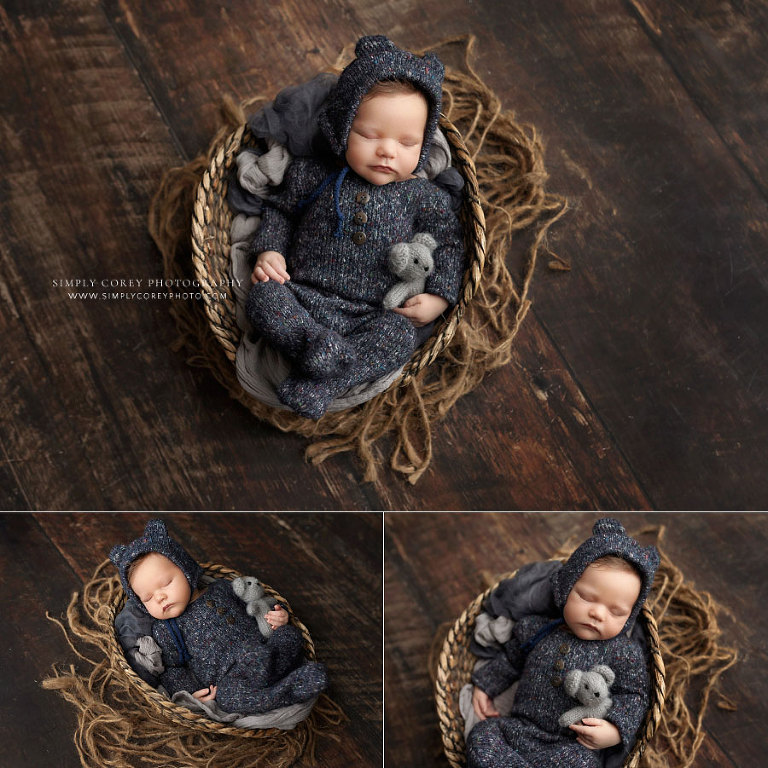 And all that hair! ♥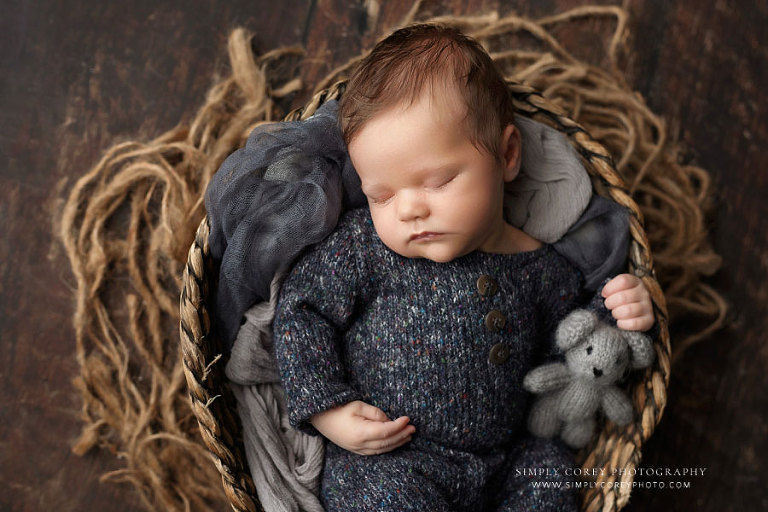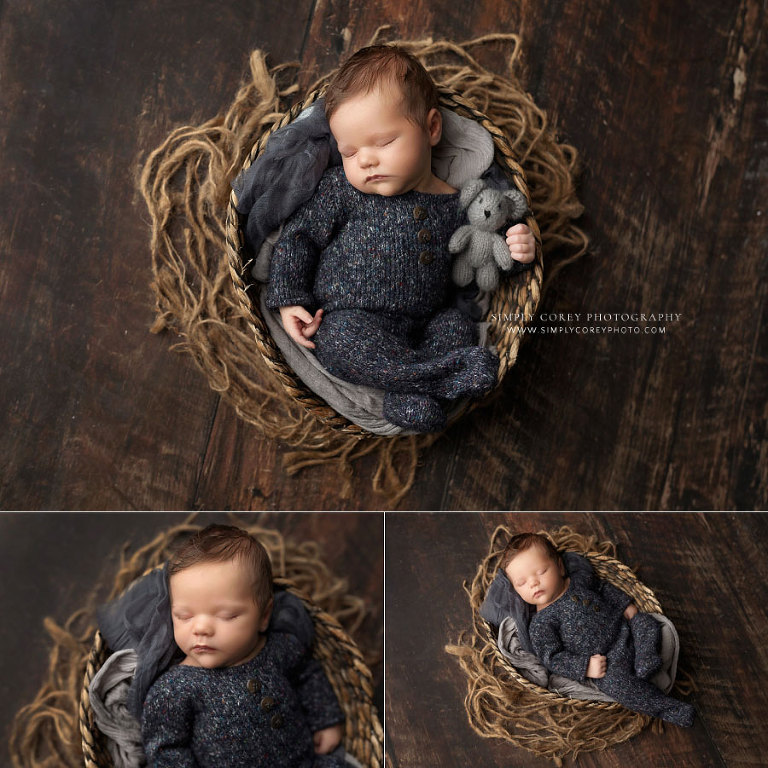 He fit into another little outfit of mine and I am so glad. That little hood with his hair sticking out is just the best!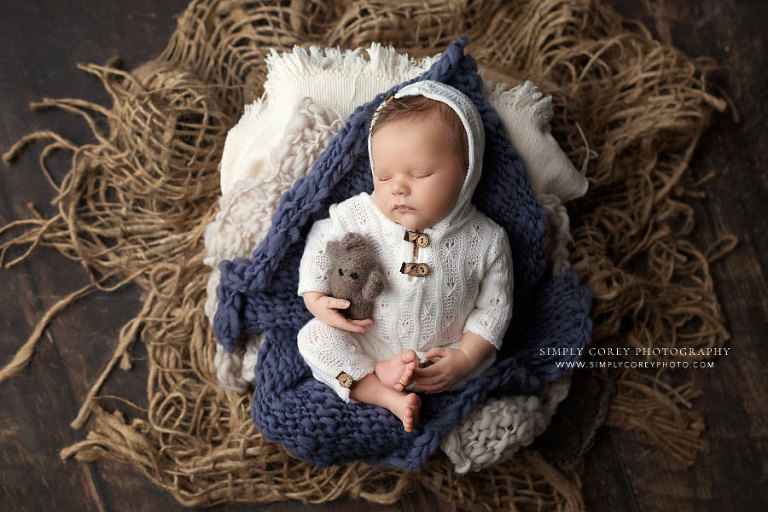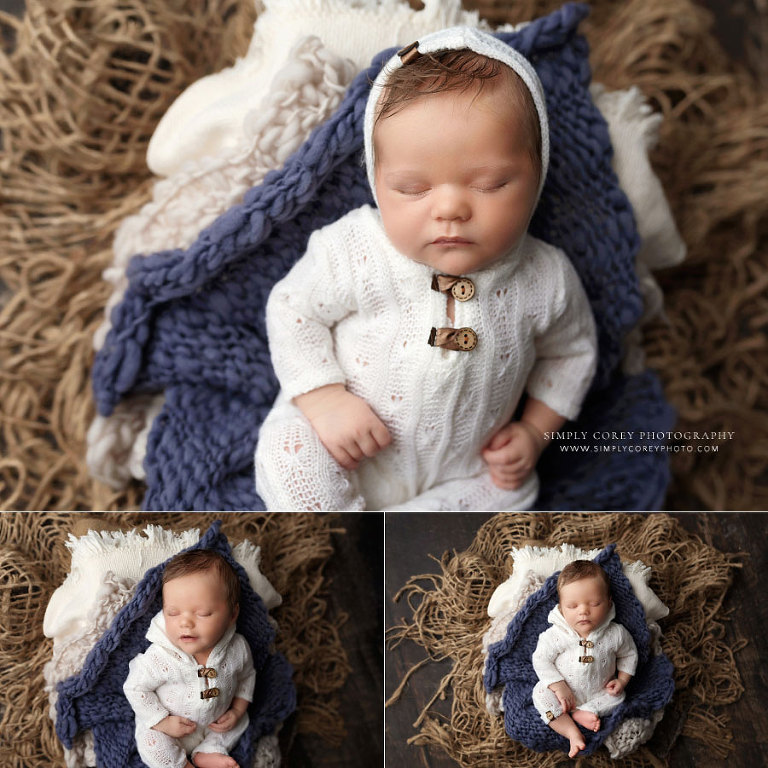 Then we ended his session with a monochrome set and more navy blue!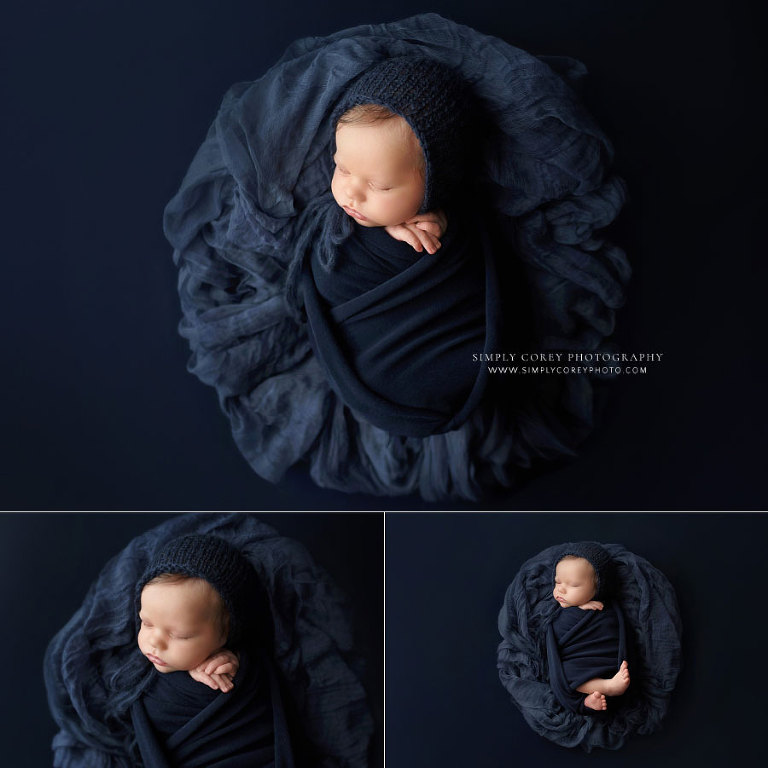 He had the best little features. Such a handsome boy! ♥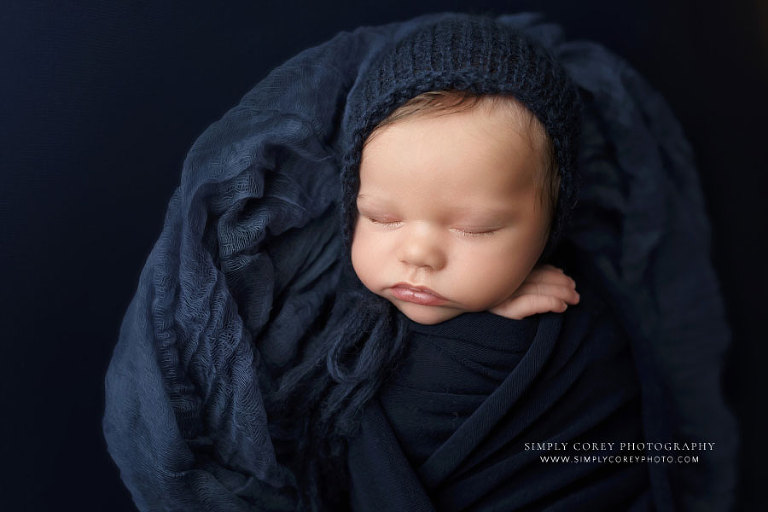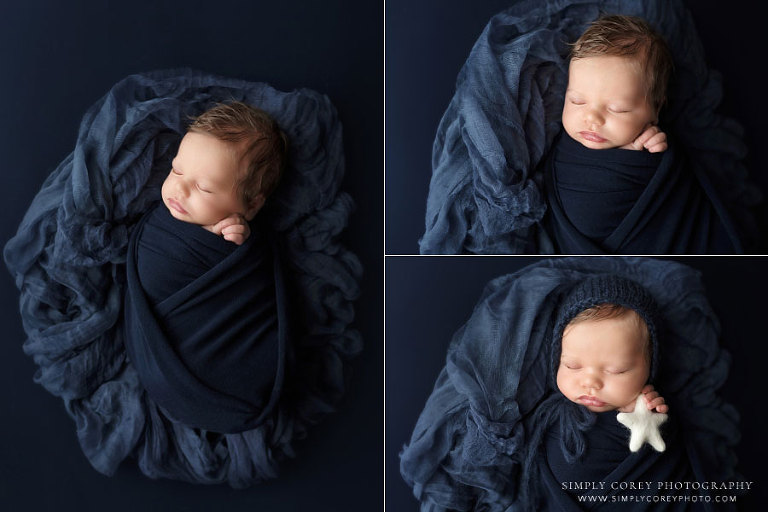 I added some stars and a moon for the last photos and they ended up being some of my favorites!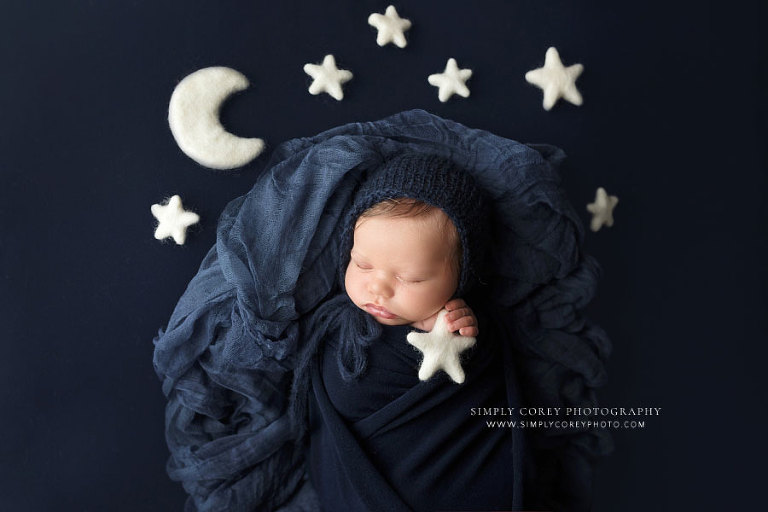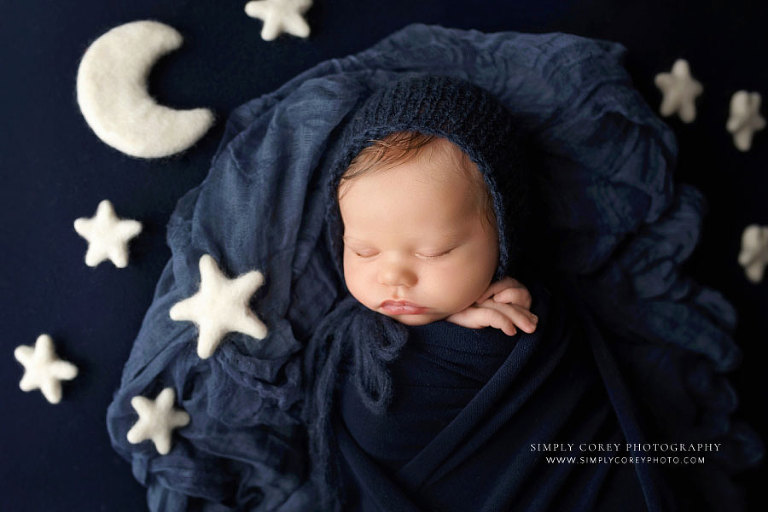 . . .
MORE ABOUT VILLA RICA NEWBORN PHOTOGRAPHER, SIMPLY COREY PHOTOGRAPHY:
Simply Corey Photography is located west of Atlanta, in the middle of Villa Rica, Douglasville, Dallas, Newnan, and Carrollton, Georgia. I have been a professional photographer for more than 17 years, and have photographed a large number of maternity, newborn, and baby milestone sessions for families throughout greater Atlanta.
Newborn sessions may be held in the studio or in your metro Atlanta home. These sessions are best held when your new baby is between five days and three weeks old. Props, outfits, hats, headbands, and wraps are all provided!
Maternity sessions are also available between 30 and 36 weeks, and baby milestone sessions are offered throughout your baby's first year.
You're welcome to request detailed pricing and my availability for all portrait sessions by using the form on my contact page.
Members of my VIP Facebook Group and subscribers to my email newsletter are the first to receive announcements for exclusive photography specials, mini session announcements, and other news from time to time. I'd also love for you to follow Simply Corey Photography on Facebook and Instagram to view current work!