I shared Miss Phoebe's Fresh 48 session on the blog earlier this week, and now here is her newborn session! She came to see me for her newborn session when she was 11 days new, and she already looked so different from just ten days before!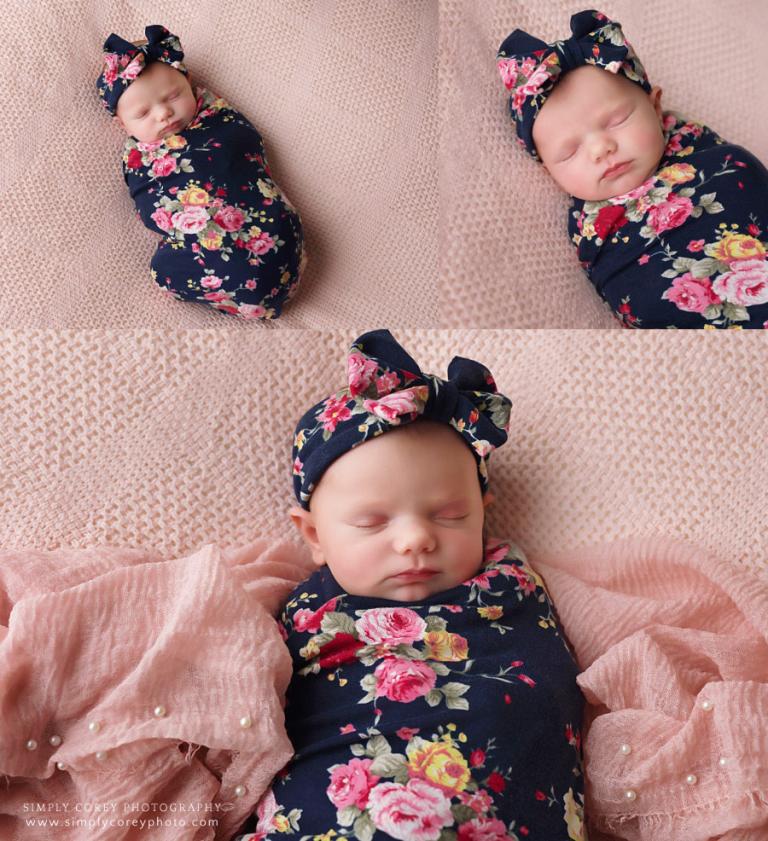 We started the session of in the same navy and rose swaddle wrap her parents brought for her Fresh 48 session.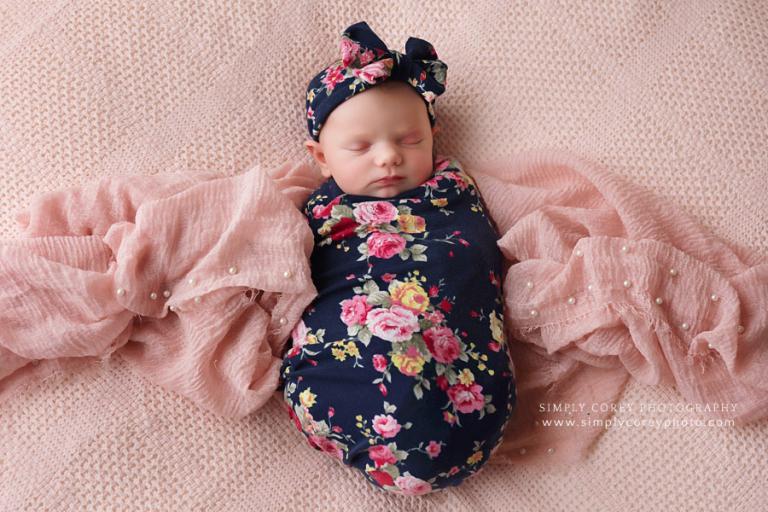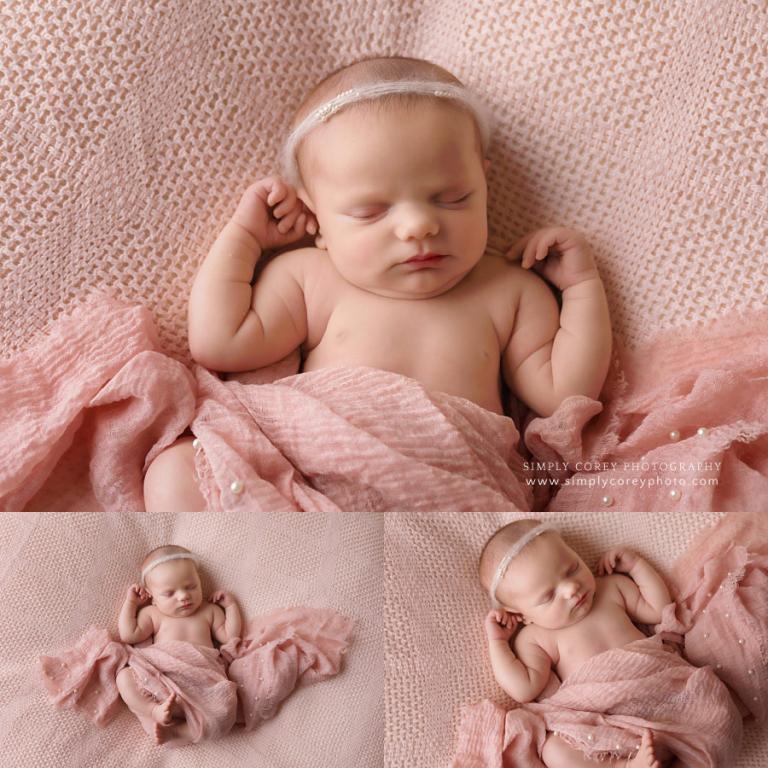 Miss Phoebe wasn't a fan of my little bonnet at first, but with a little help from Daddy and her pacifier, we were able to get a really sweet awake shot!
Baby girl settled down just long enough for us to try the angel wings her mom brought for her. They paired perfectly with the little pearl headband I had on hand!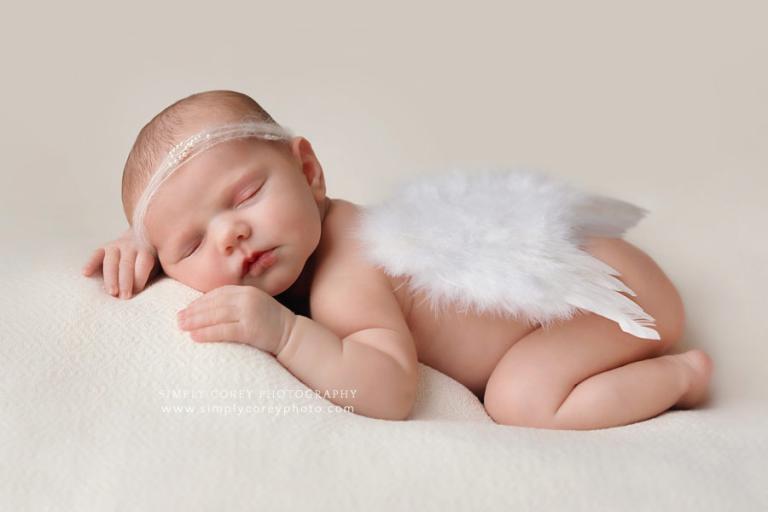 Little Phoebe preferred to be swaddled though, so we went back to a wrap. I love this teal wrap with the little country quilt and bed.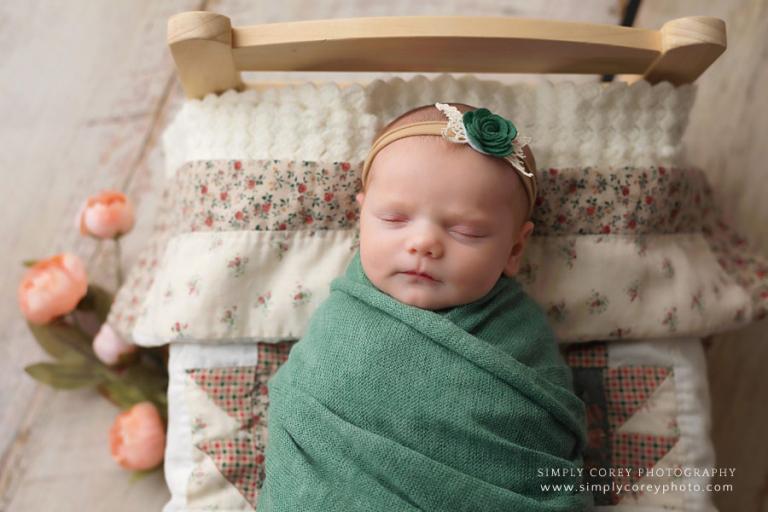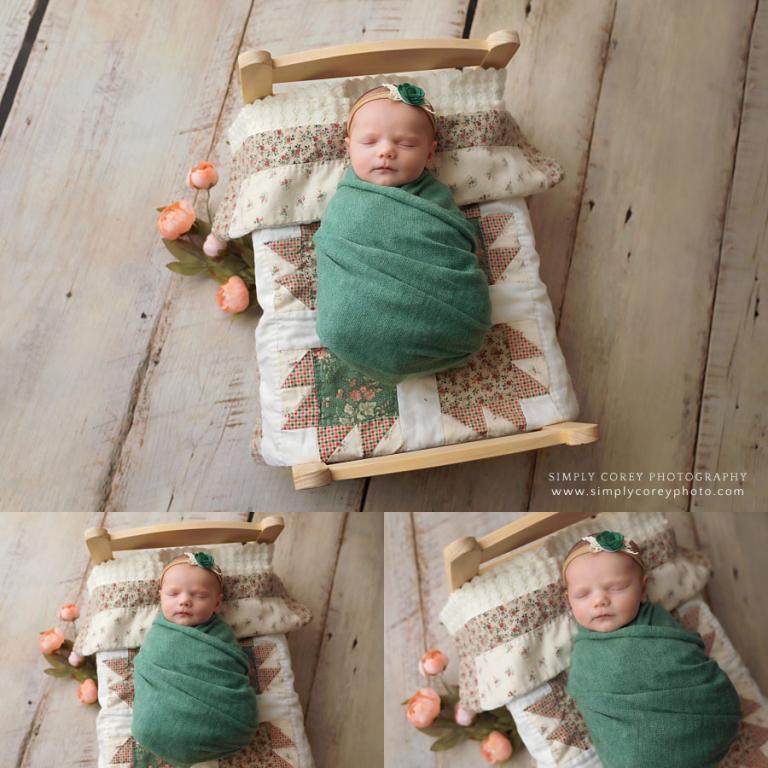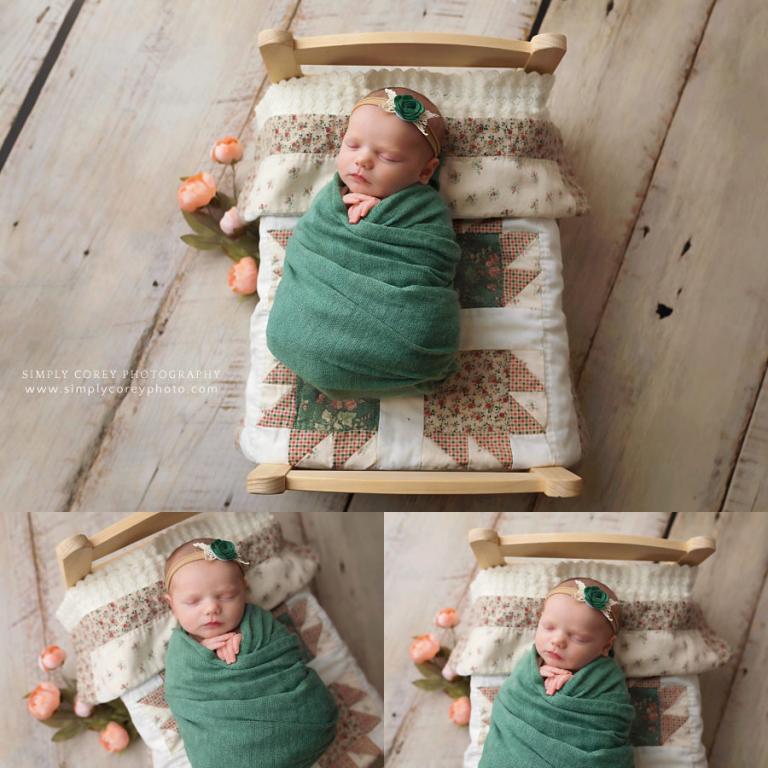 Doesn't she look so sweet?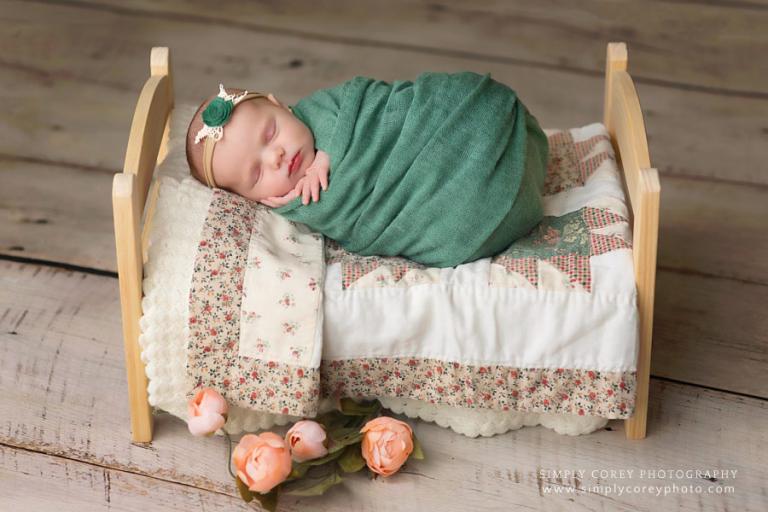 She was definitely happy about our next set. Just look at that grin! ♥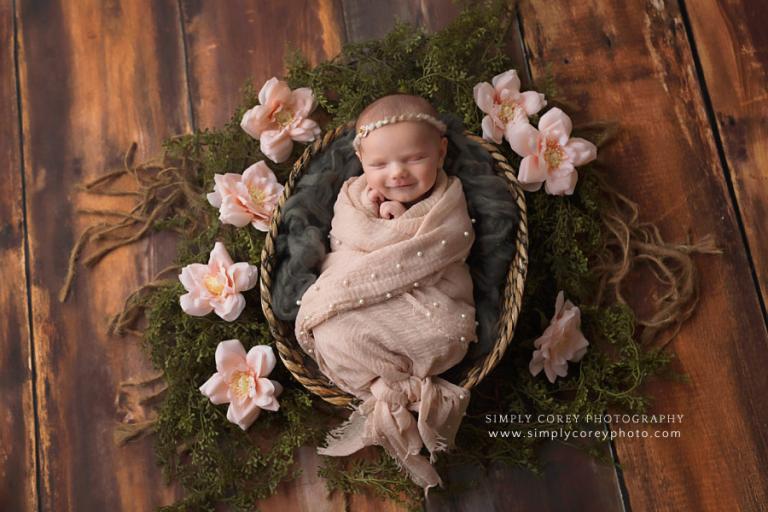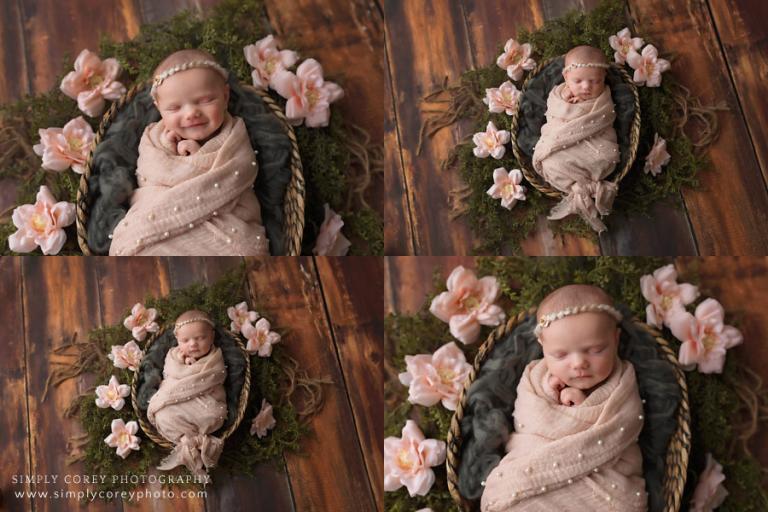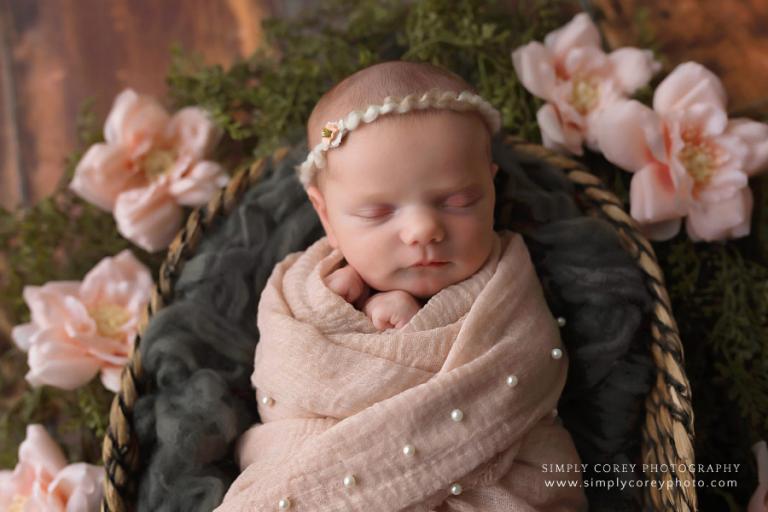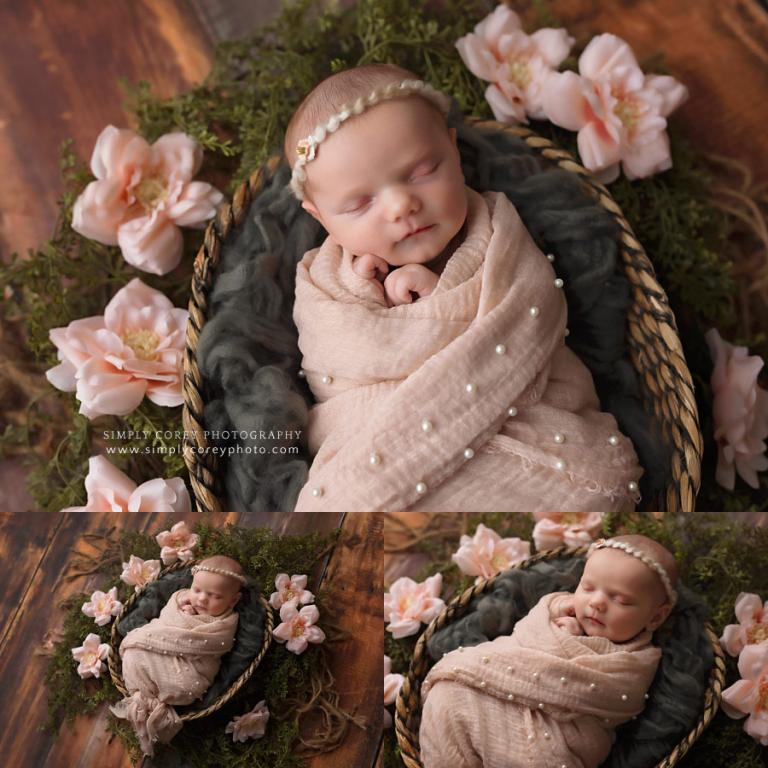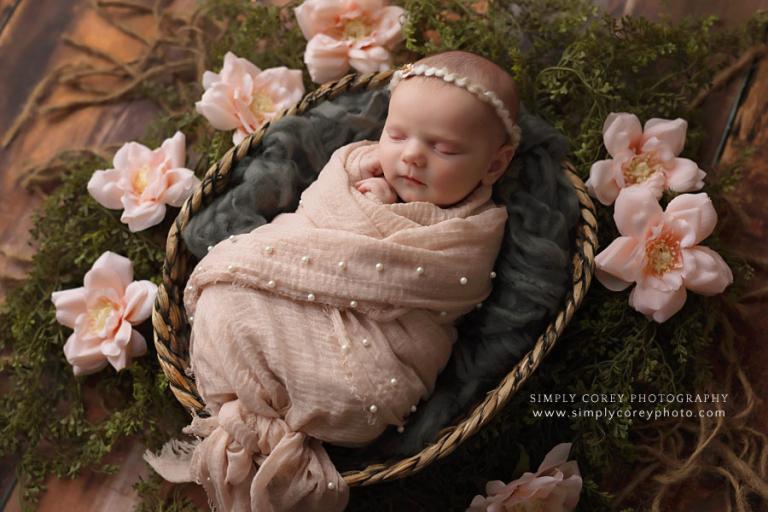 Phoebe ended up doing amazing during her newborn session, and we were able to squeeze one last set in. I absolutely love this blue set for baby girls – and I think she was happy about it too!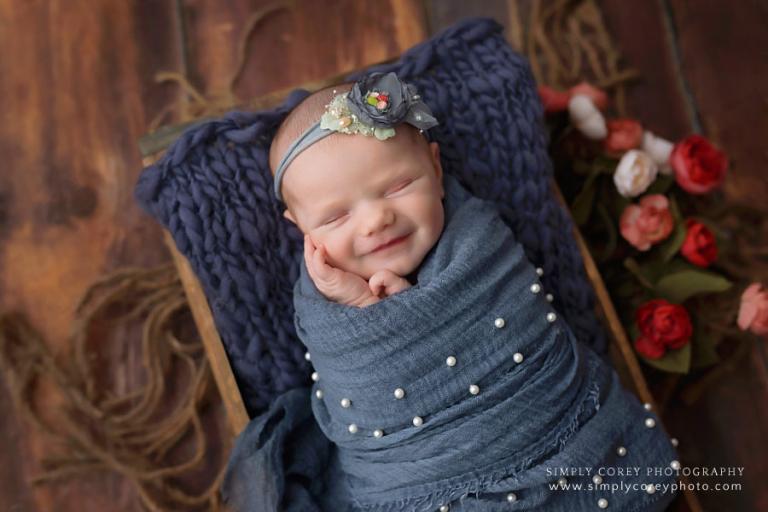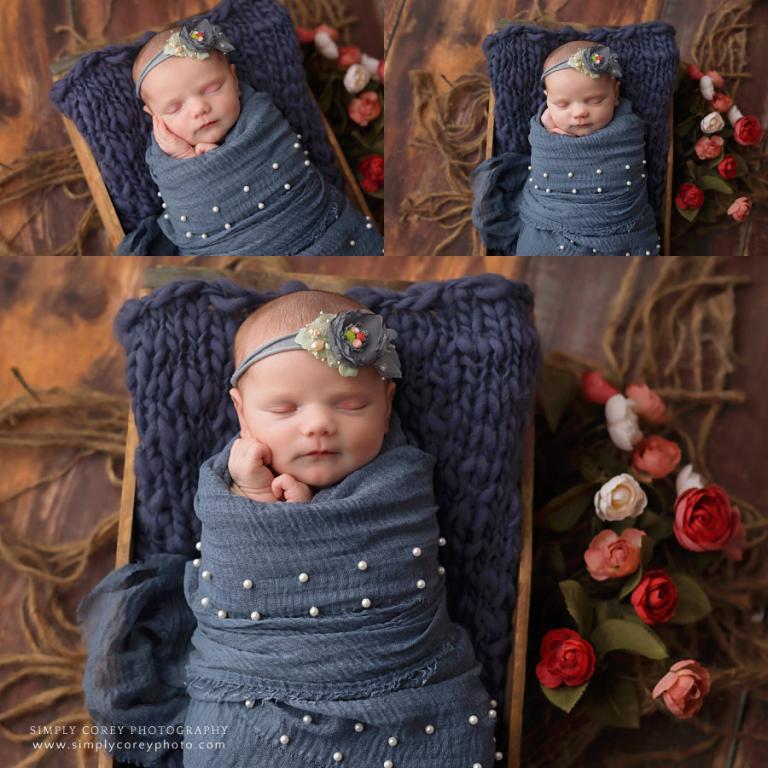 She woke up briefly and gave us this variety of expressions. Love them!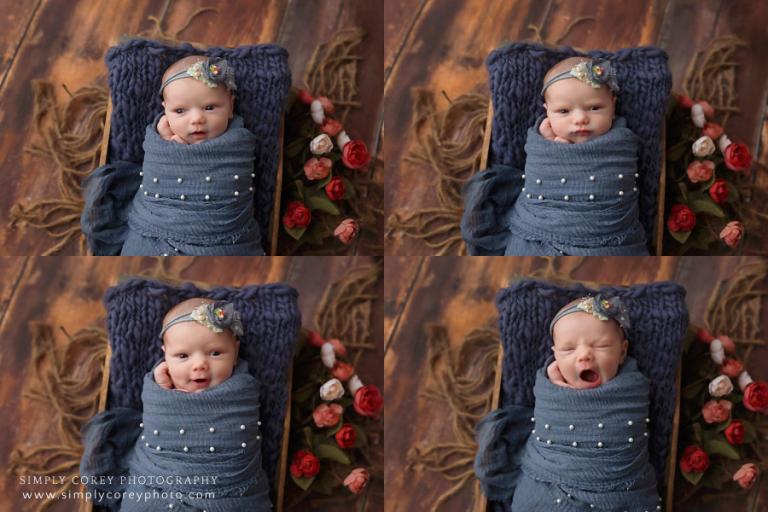 Then it was back to sleep …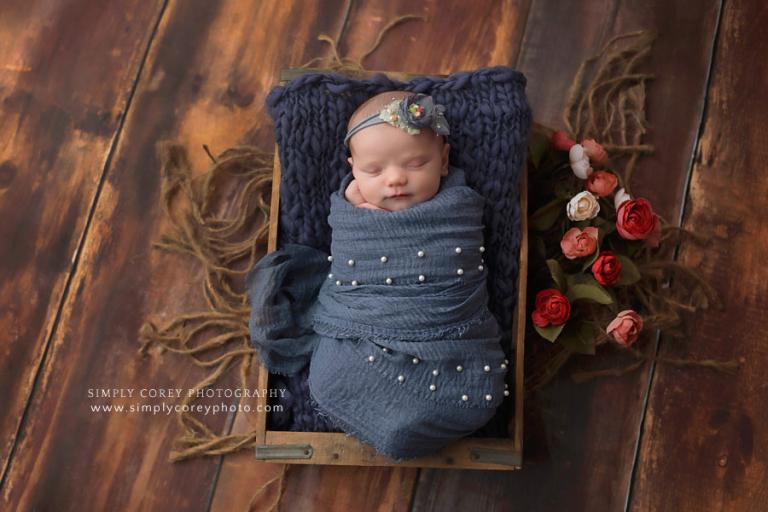 Here are a few family photos we took at the beginning of the session. I love that Mom and daughter match! ♥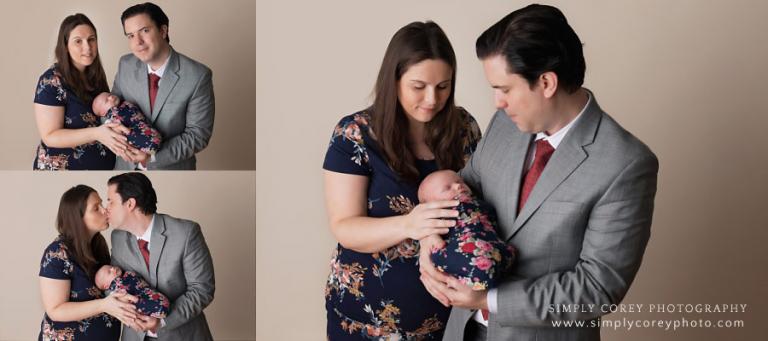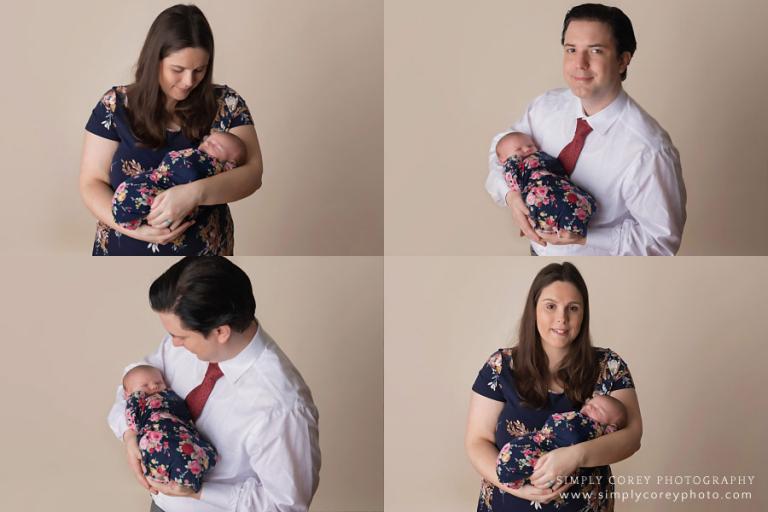 And that one of Phoebe's grandmas were able to make it to her newborn session! So sweet!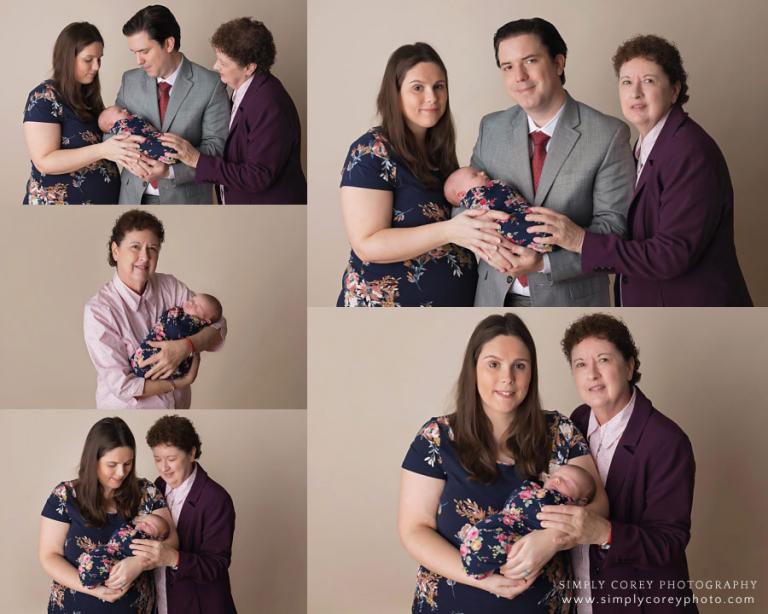 Congratulations again, W family! I look forward to watching Phoebe grow up! ♥
. . .
More About Carrollton Newborn Photographer, Simply Corey Photography:
Simply Corey Photography is located in West Georgia, near Carrollton, Villa Rica, Douglasville, Newnan, and Bremen. I began my photography business more than 15 years ago, and have photographed many maternity, newborn, and baby milestone sessions throughout metro Atlanta since then.
Newborn sessions may be held in the studio or in your greater Atlanta home. Newborn sessions are best held when baby is between one and three weeks old. Maternity sessions are also available and are best held between 32 and 37 weeks. You're welcome to request detailed pricing and my availability by using the form on my contact page.
Members of my VIP Facebook Group and subscribers to my email newsletter are first to receive announcements for exclusive photography specials, mini session announcements, and other news from time to time. You are also welcome to connect with Simply Corey Photography on Facebook and Instagram!