I love dogs – and I love it when families include their furbabies in their sessions. So I was excited when this couple wanted to include their three large dogs in their fall mini session!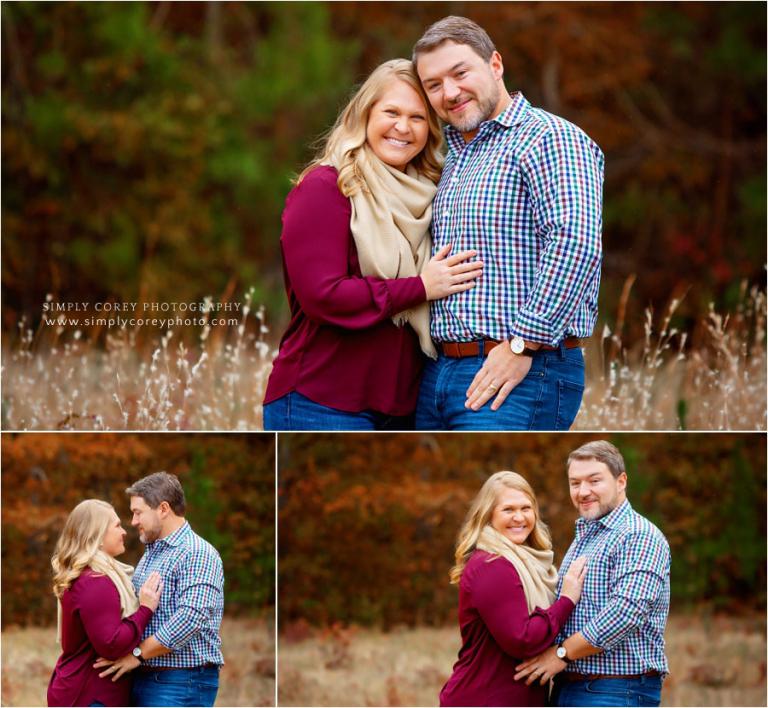 Of course, I knew getting three big dogs to cooperate wasn't going to be an easy feat, but sometimes a challenge can be fun . . .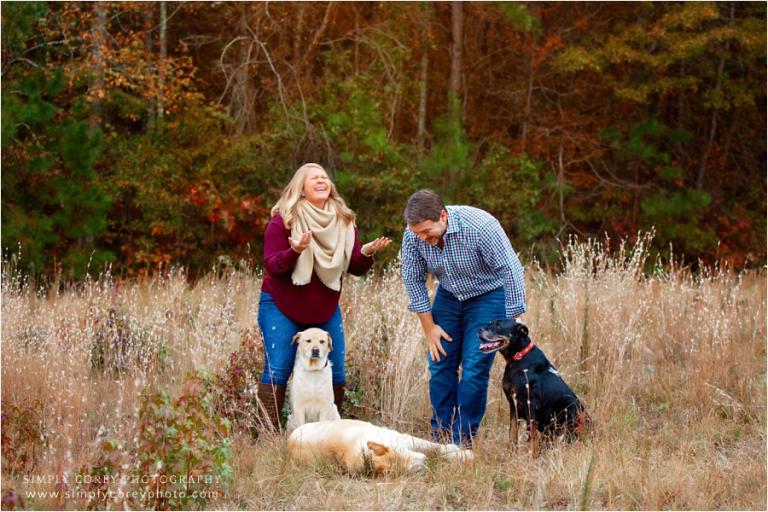 and we made it happen! These pups ended up doing so great during their portrait session!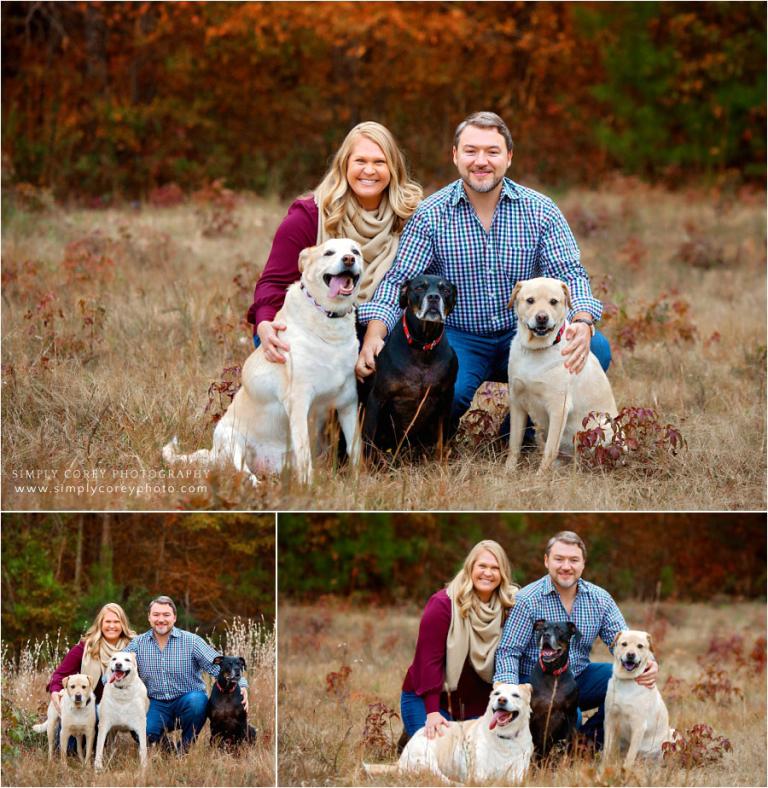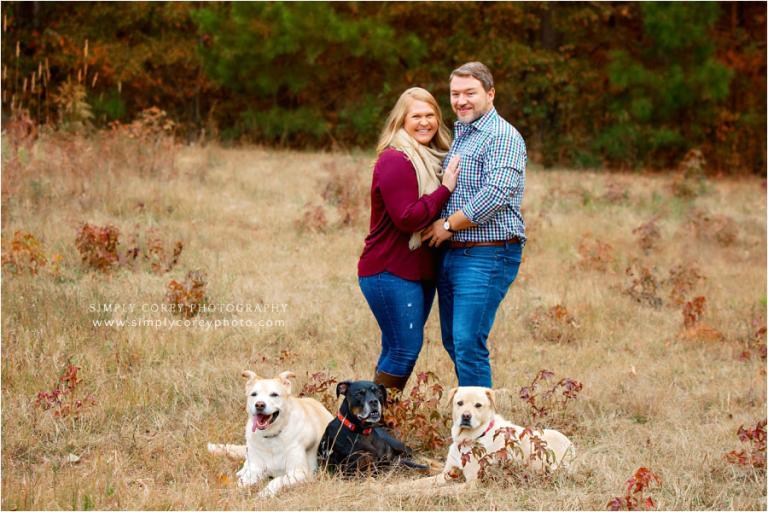 And so did their humans. ♥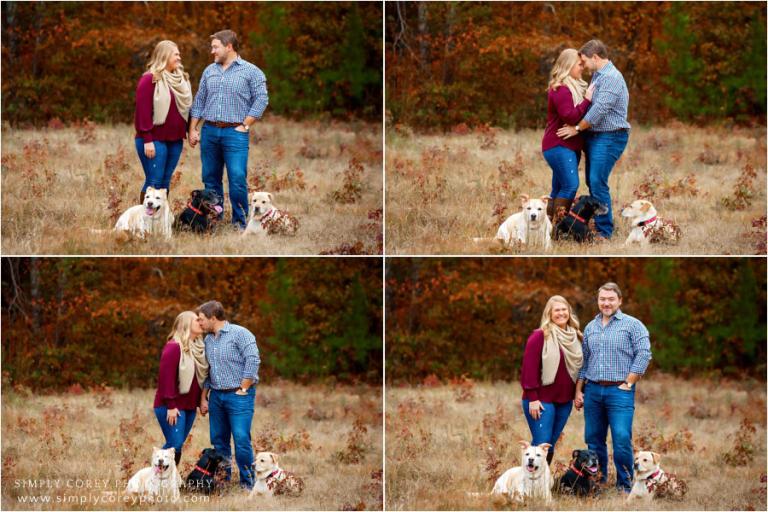 This next photo is one of my favorites. Beautiful couple + happy pups + awesome fall color = perfection.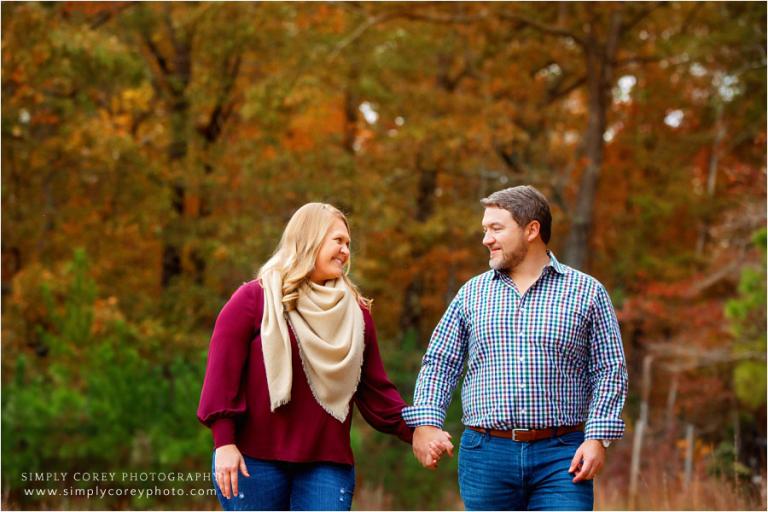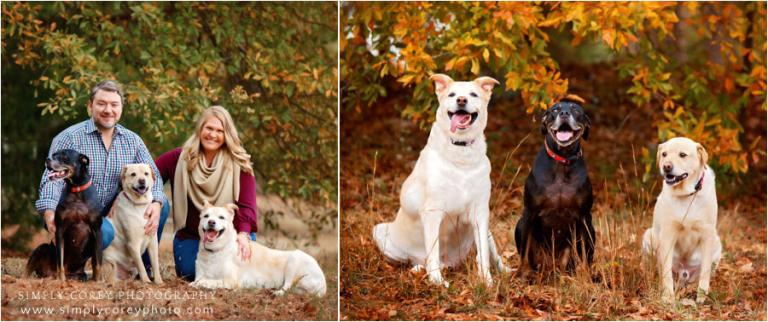 We were able to capture a cute photo of the dogs by themselves . . .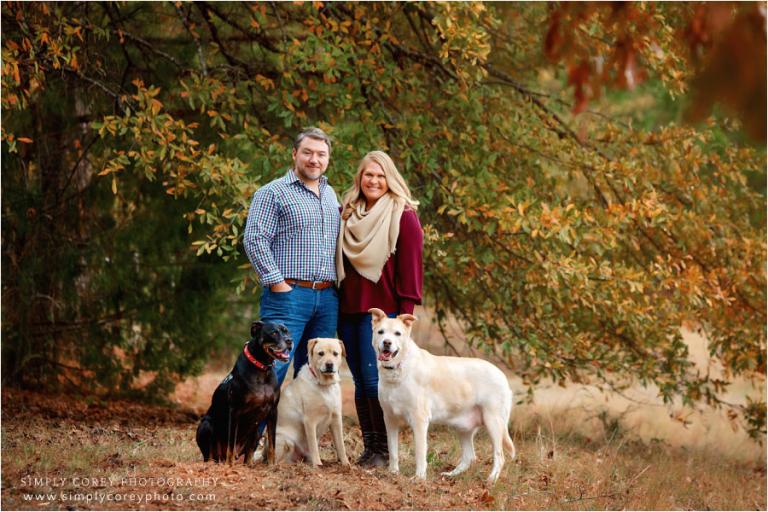 and mom and dad were able to take some couples portraits while the pups hung out beside me!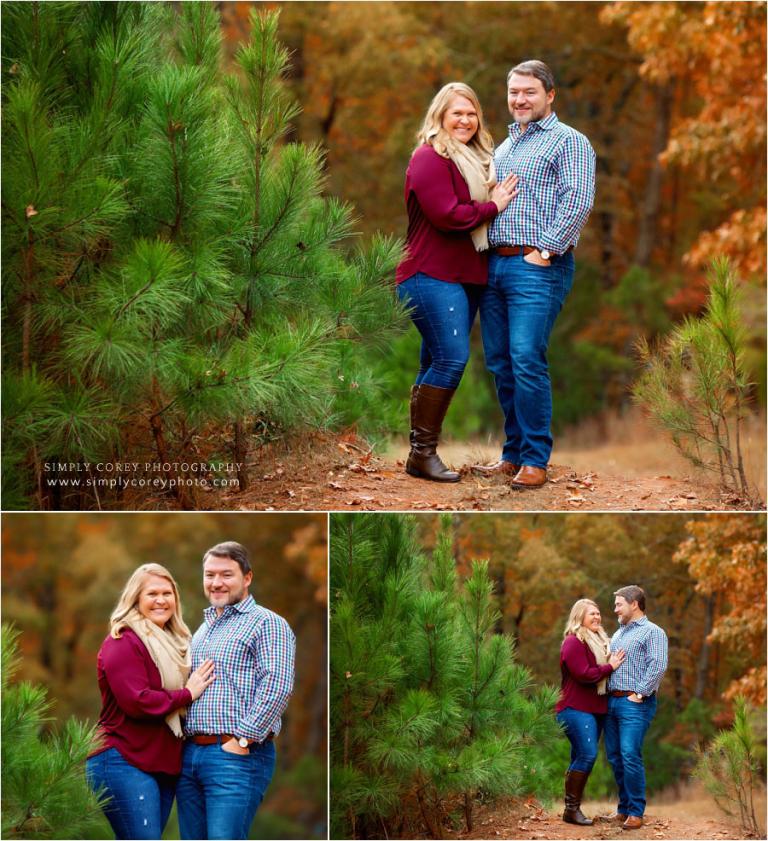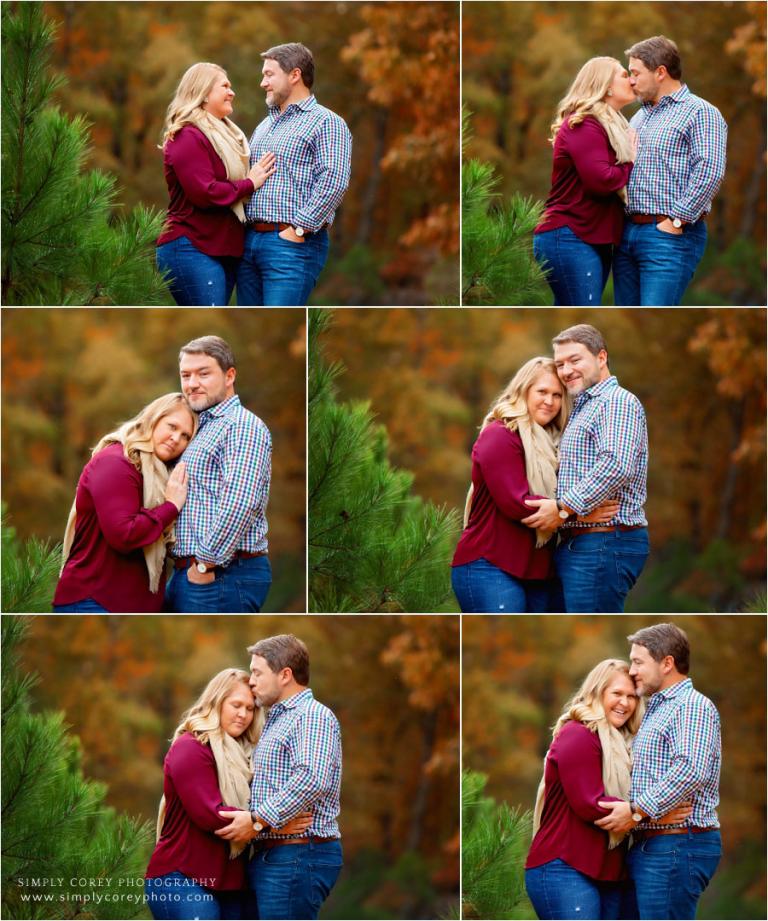 They got lots of lovin' when we were done! ♥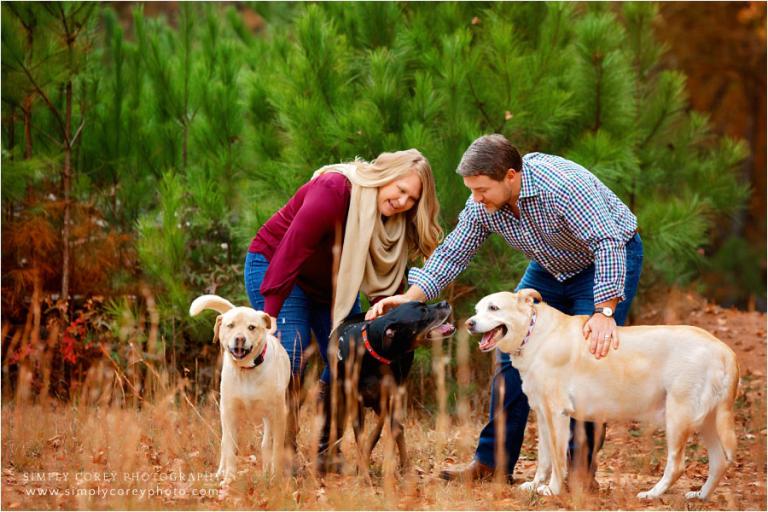 . . .
More About West Georgia Pet Photographer, Simply Corey Photography:
Simply Corey Photography is located in West Georgia, near Douglasville, Newnan, Villa Rica, Carrollton, and Bremen. I have been a professional photographer since the end of 2004, and I have photographed many couples, families, kids, and their furbabies throughout the greater Atlanta area since then. Mini sessions are held exclusively at my private outdoor location (featured in this session). Custom portrait sessions may take place here too – or at the location of your choice within metro Atlanta. You are welcome to request detailed pricing and my availability by sending me an email.
Simply Corey Photography offers an email newsletter offering exclusive photography specials, mini session announcements, and other news from time to time – so be sure to subscribe! You are also welcome to join my VIP Facebook Group on Facebook or follow Simply Corey Photography on Facebook and Instagram!