My first session with this family was in their home when their twins were one year old. Weren't they adorable? ♥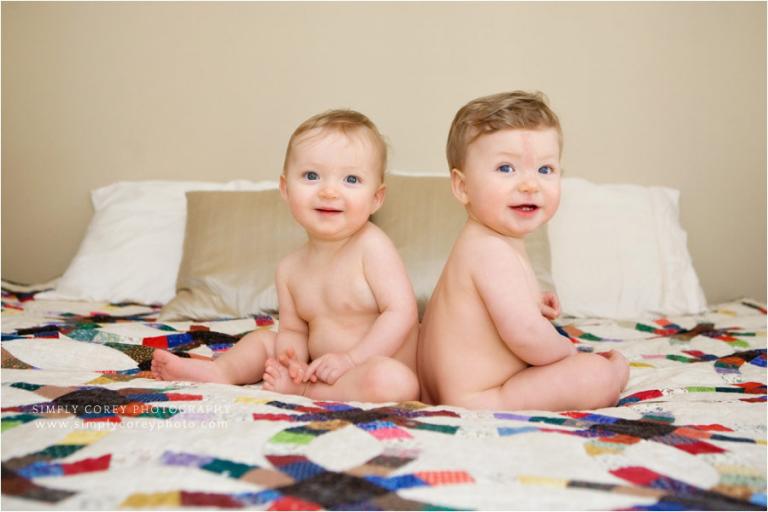 It's crazy to me that those sweet babies have grown into these awesome kiddos . . . who are in 5th grade now!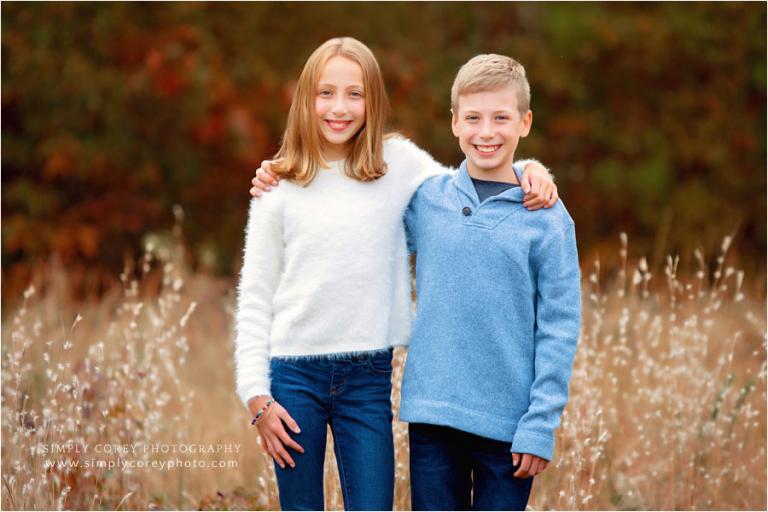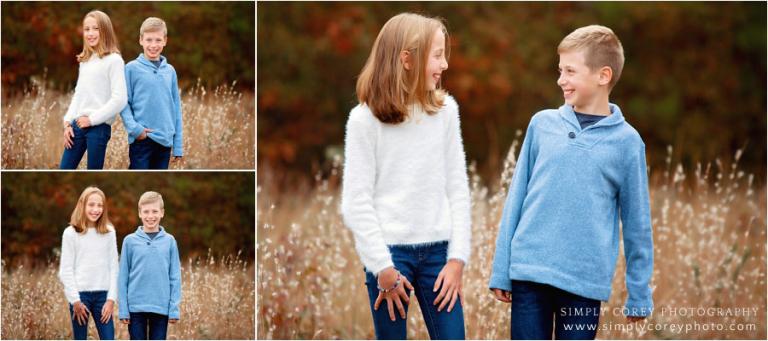 I've said it before, but seeing the same families over the years is one of my favorite parts of being a family photographer!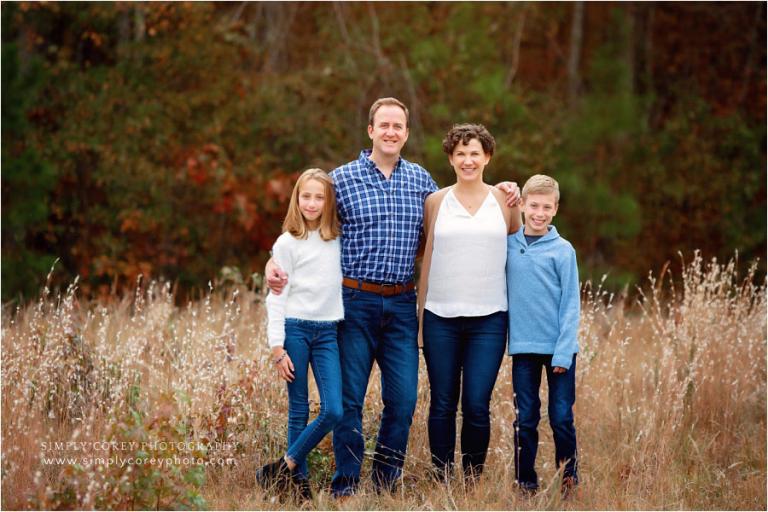 It was so nice catching up with this family and seeing how their kiddos are doing! The tween age can be a little awkward sometimes, but these two were naturals in front of the camera and rocked their portraits!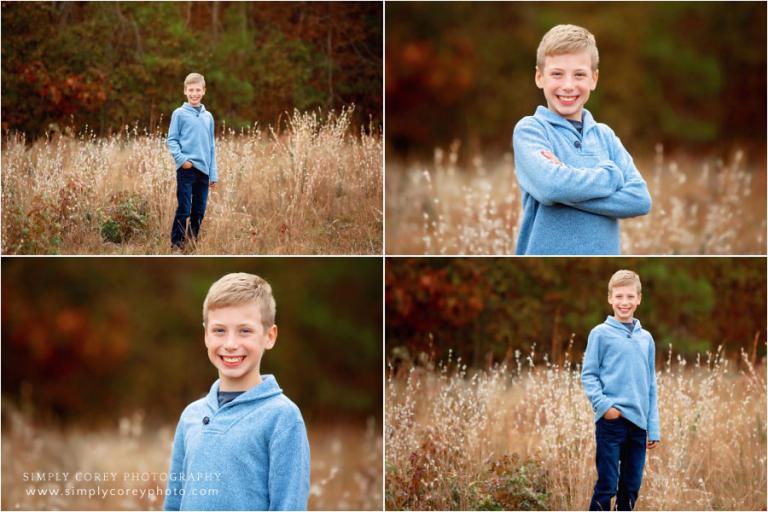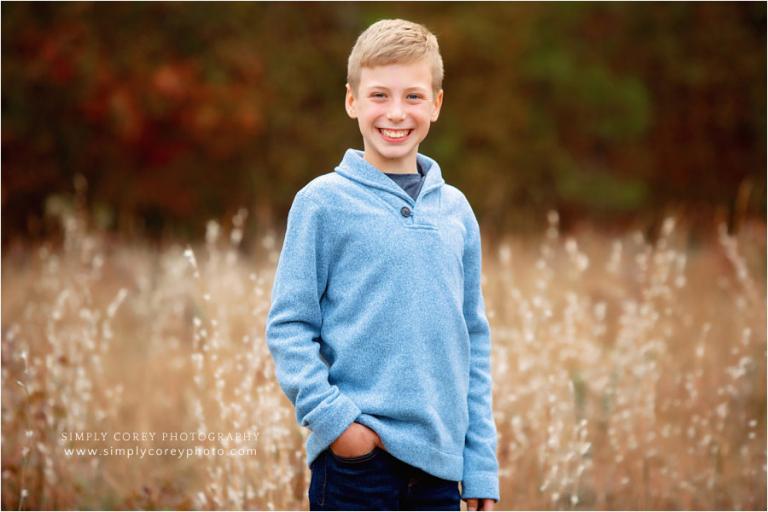 And I'm so glad Mom and Dad posed for a few portraits as a couple too!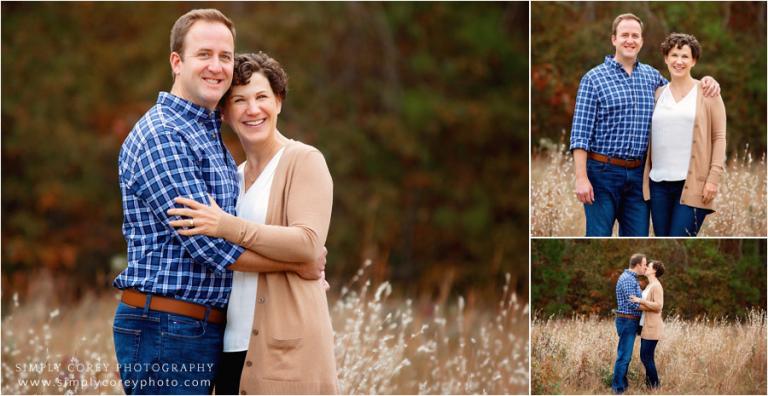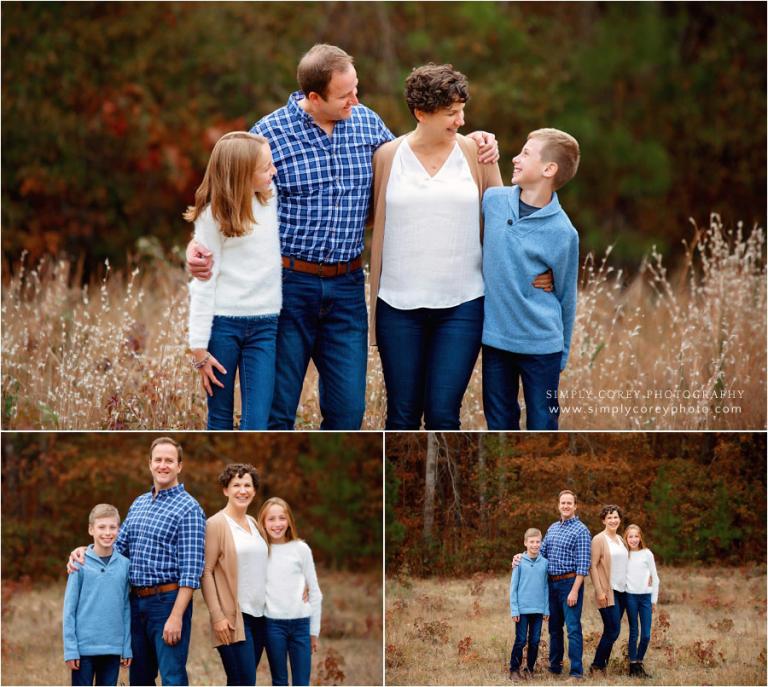 I love the variety of family photos we were able to get around my property – especially the giggly and silly ones!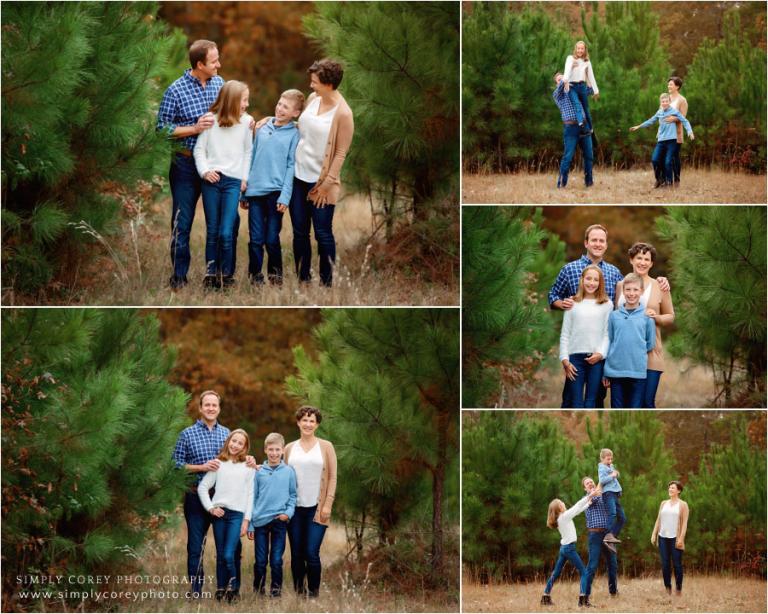 We had so much fun during this fall mini session and I can't wait to see them all again!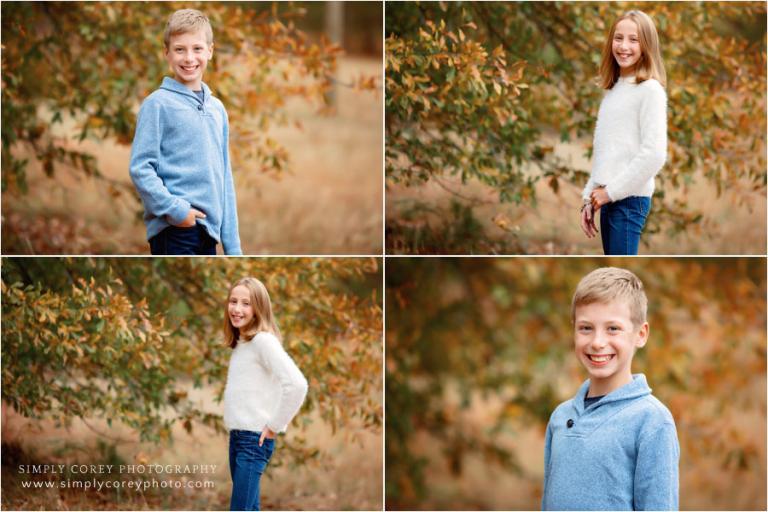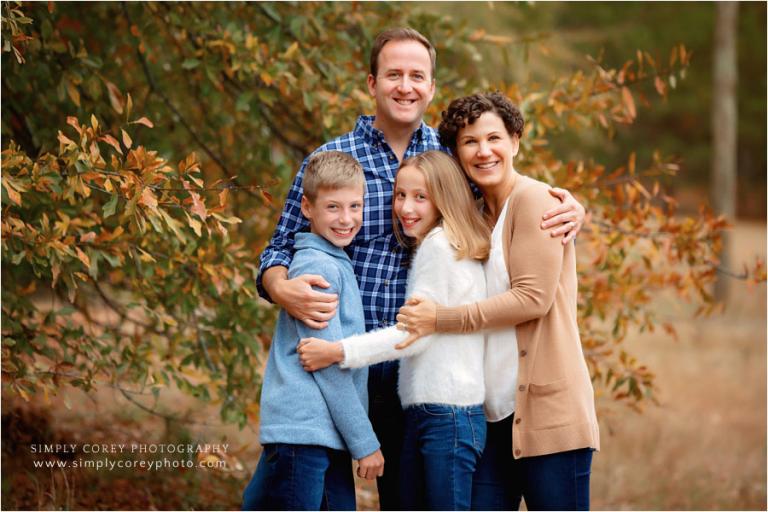 . . .
More About Bremen Family Photographer, Simply Corey Photography:
Simply Corey Photography is located in West Georgia, near Bremen, Newnan, Villa Rica, Carrollton, and Douglasville. I have been a professional photographer since the end of 2004, and I have photographed many families, kids, and teens throughout the greater Atlanta area since then. Mini sessions are held exclusively at my private outdoor location (featured in this session). Custom portrait sessions may take place here too – or at the location of your choice within metro Atlanta. You are welcome to request detailed pricing and my availability by sending me an email.
Simply Corey Photography offers an email newsletter offering exclusive photography specials, mini session announcements, and other news from time to time – so be sure to subscribe! You are also welcome to join my VIP Facebook Group on Facebook or follow Simply Corey Photography on Facebook and Instagram!