Fall mini sessions are always a favorite of mine. The fall colors are always so gorgeous on my property, and I get to meet so many great families – like this one! Just look at that smile on their handsome baby boy! ♥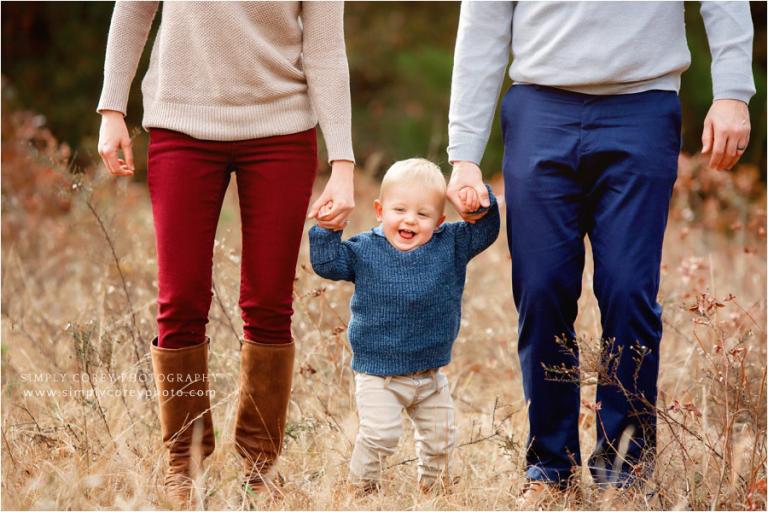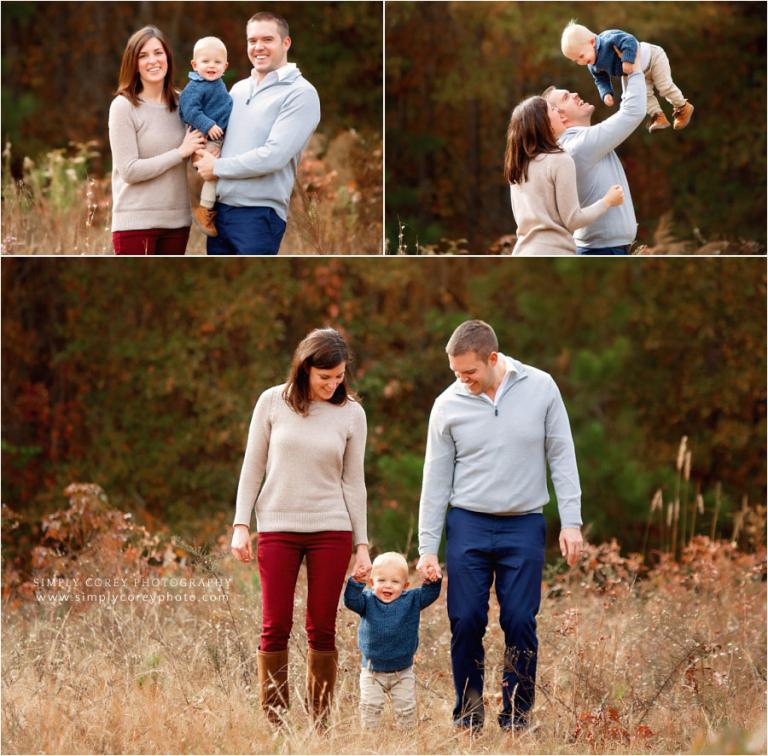 He had so much fun playing with his mom and dad during our session too!
I love these giggly photos as his parents kissed and snuggled him too! ♥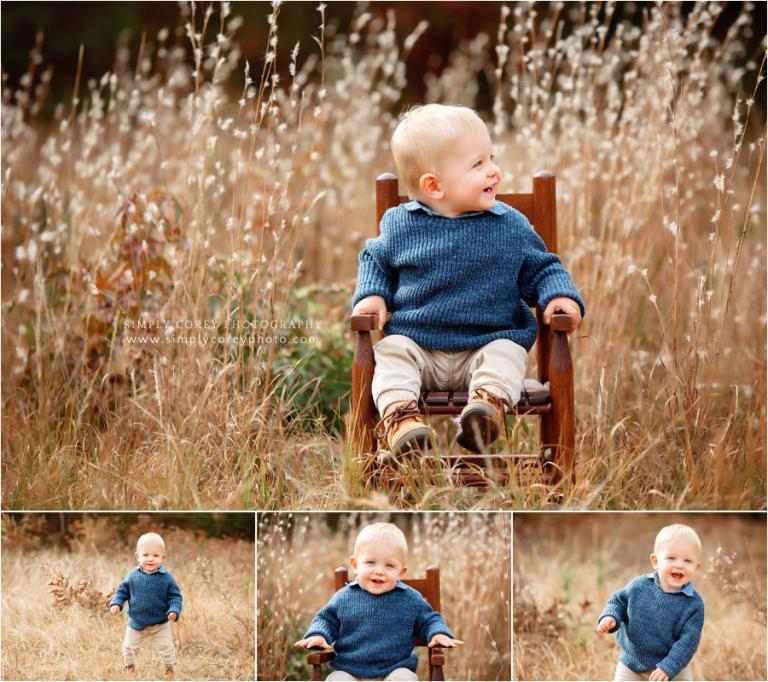 Baby boy loved being on the go, but the rocking chair helped keep him in one spot … at least for a few seconds!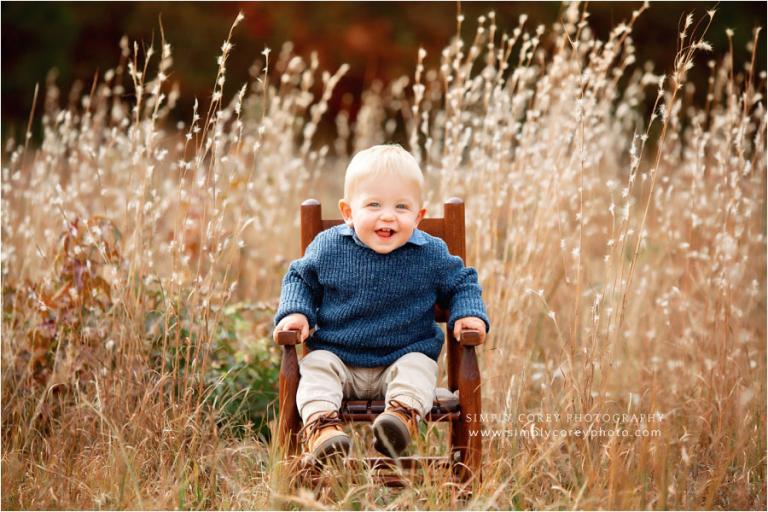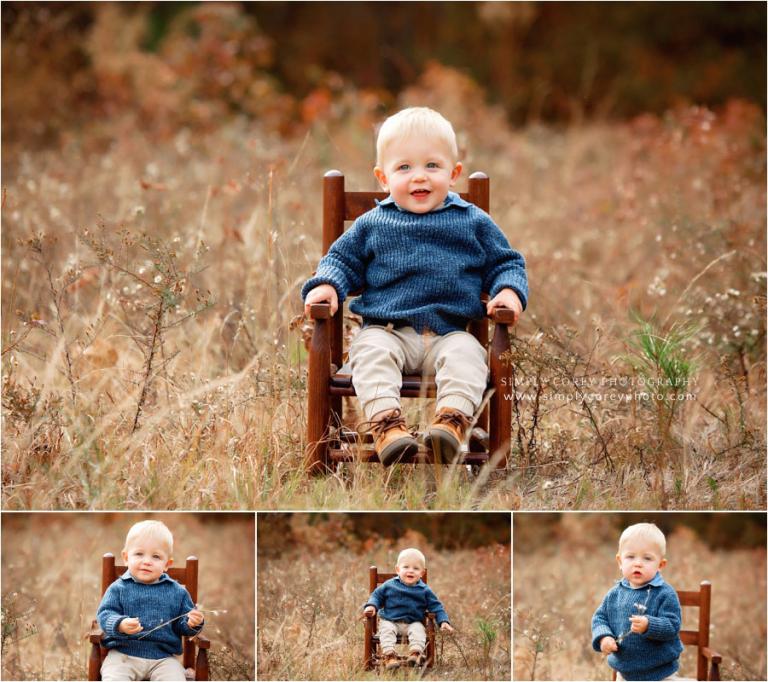 I love that mom and dad put him in blue too. The sweater went perfectly with his amazing blue eyes!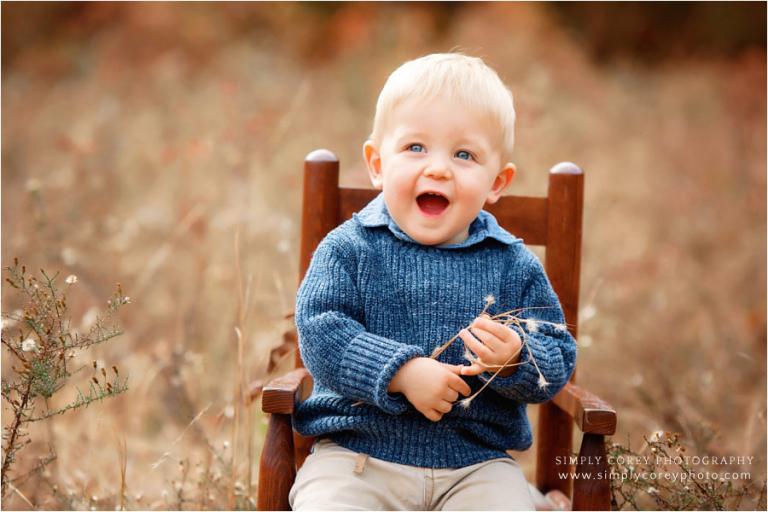 Interactive and playful family photos are so much fun, and definitely my favorite. But I always throw in a few of everyone looking too! Apparently, my camera and I weren't as fun to look at as mom and dad though … but I still love those serious faces! Ha!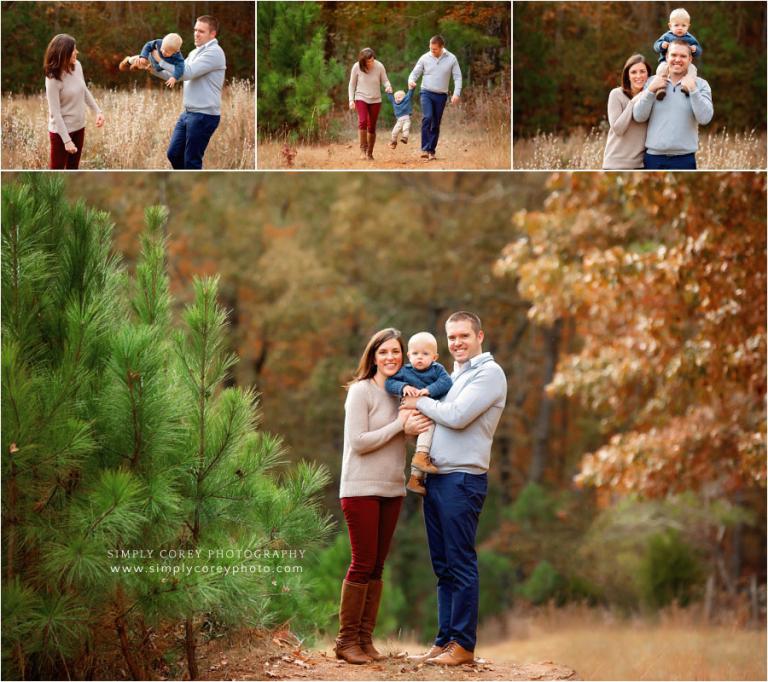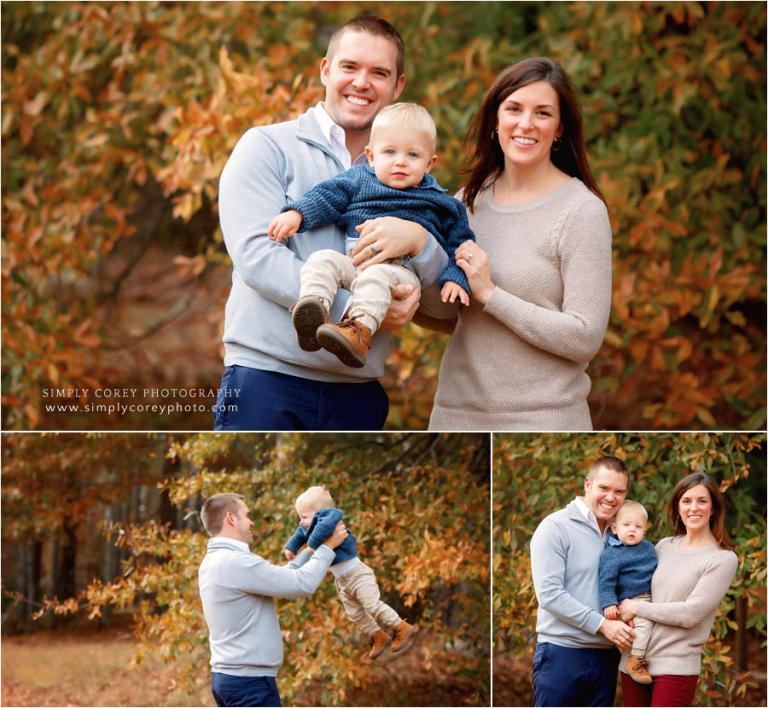 . . .
More About Villa Rica Family Photographer, Simply Corey Photography:
Simply Corey Photography is located in West Georgia, near Villa Rica, Douglasville, Newnan, and Carrollton, GA. I opened my photography business at the end of 2004, and have photographed many families and babies throughout the greater Atlanta area since then. Mini sessions take place exclusively at my private outdoor location (featured in this session). Custom portrait sessions may take place here too – or at the location of your choice within metro Atlanta. You are welcome to request detailed pricing and my availability by sending me an email.
Simply Corey Photography sends out exclusive photography specials, mini session announcements, and other news from time to time in the email newsletter. So be sure to subscribe! You're also welcome to join my VIP Facebook Group on Facebook or follow Simply Corey Photography on Facebook and Instagram!