It has been so much fun watching this little beauty grow up during her first year. I have photographed her Fresh 48, her newborn session, her sitter session, and her one-year cake smash shown here! But since I'm behind in blogging, she is almost two now! Ha!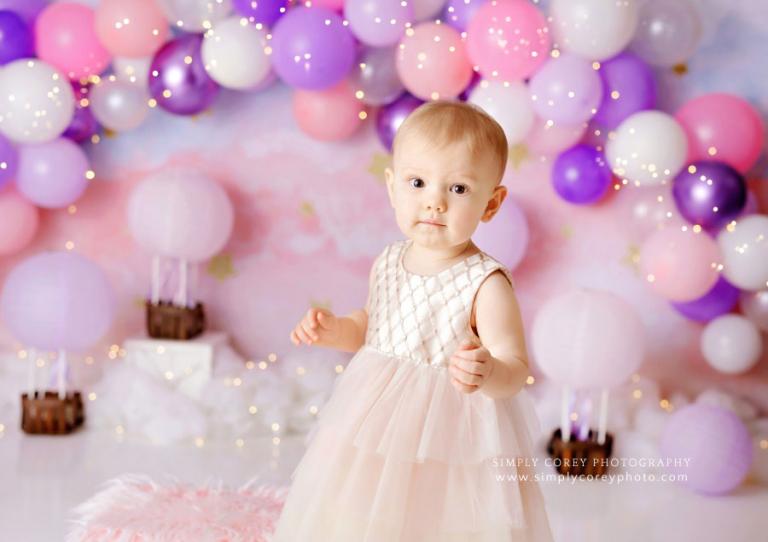 Her parents had a few ideas for her one-year session but decided to go with hot air balloons. I always say I am not a crafty person, but then I usually surprise myself. I had a lot of fun creating this set – including the balloon garland and pastel hot air balloons!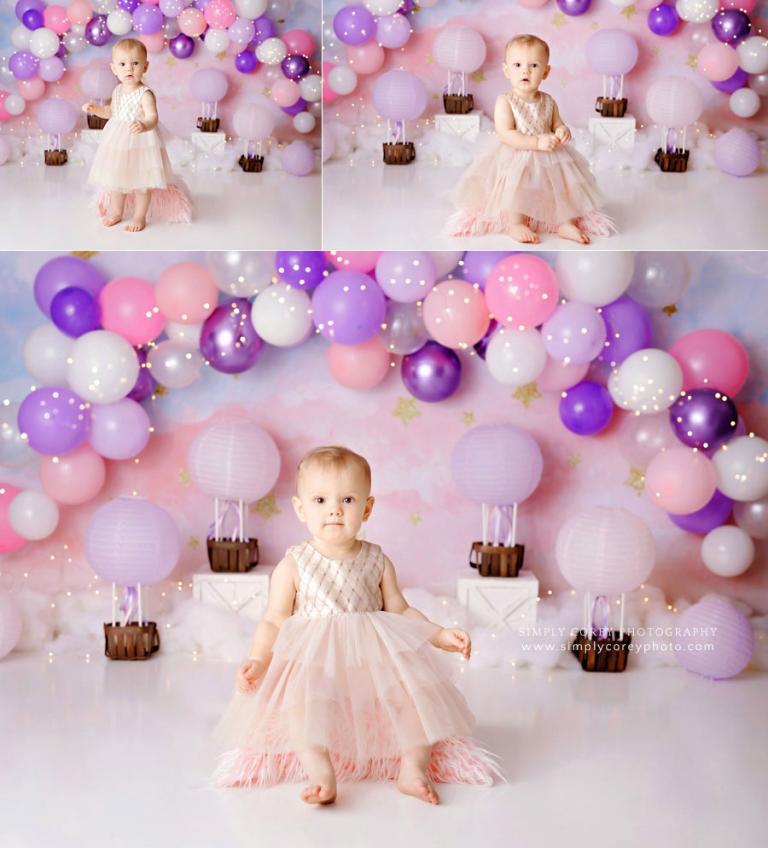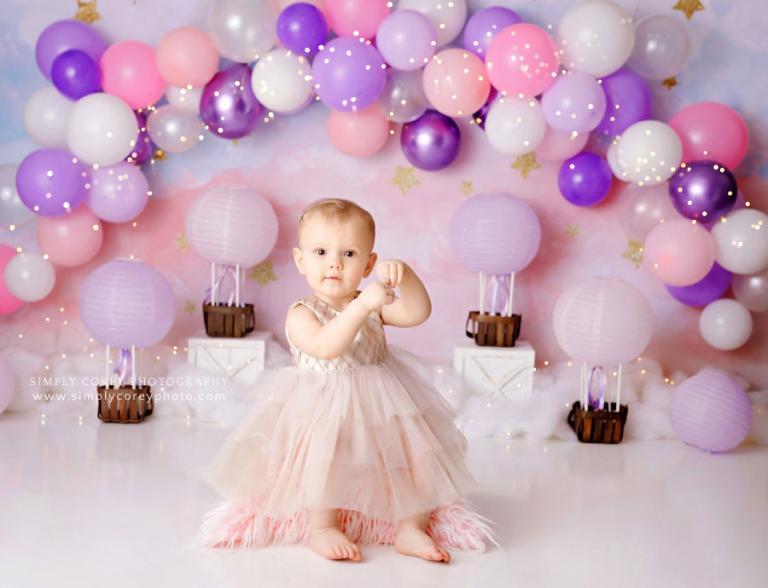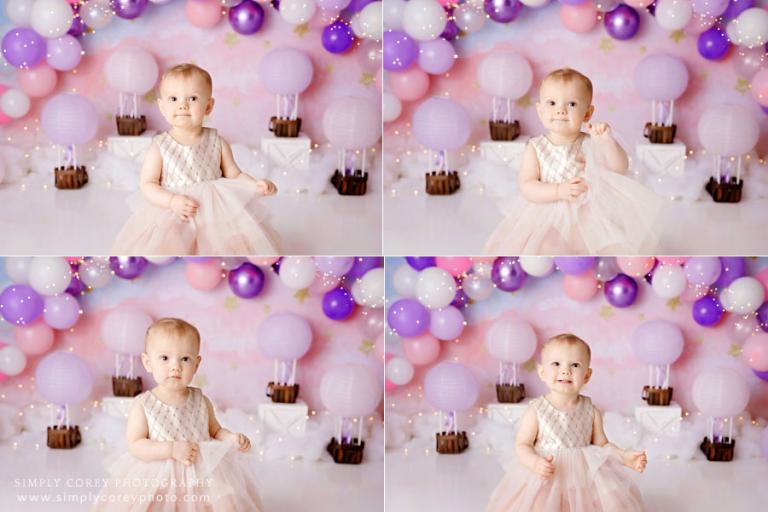 Love that little smile she gave her parents! ♡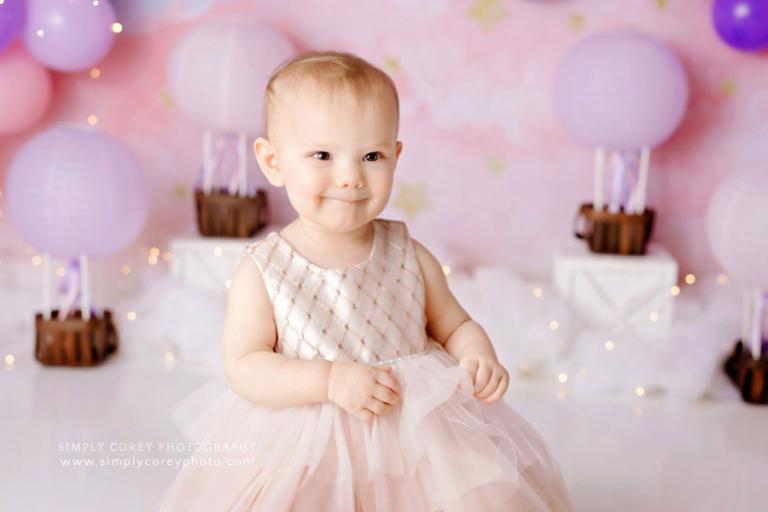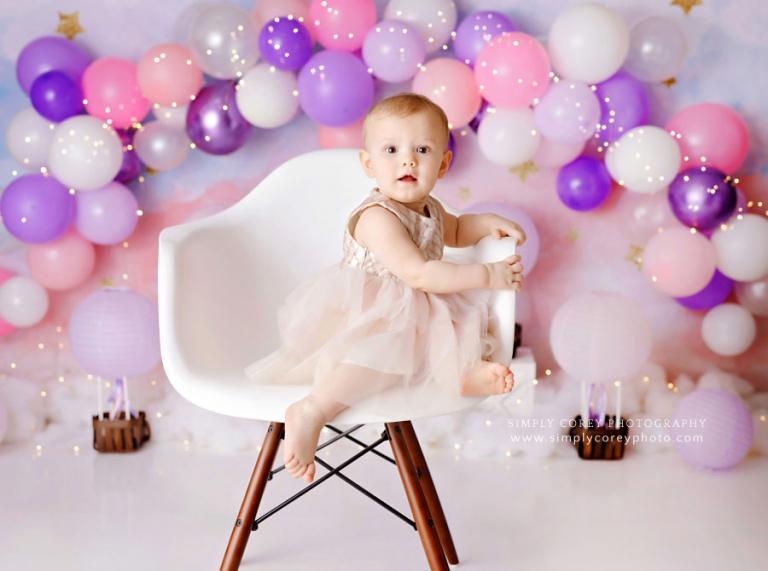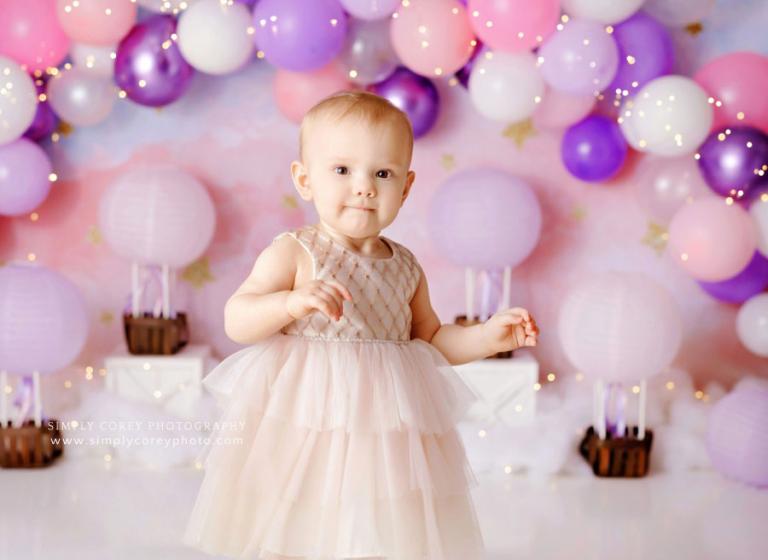 After some clean "before" portraits, Miss Phoebe did an outfit change and we brought out the cake! I love the pink ombre cake her parents brought … but she was more interested in the topper!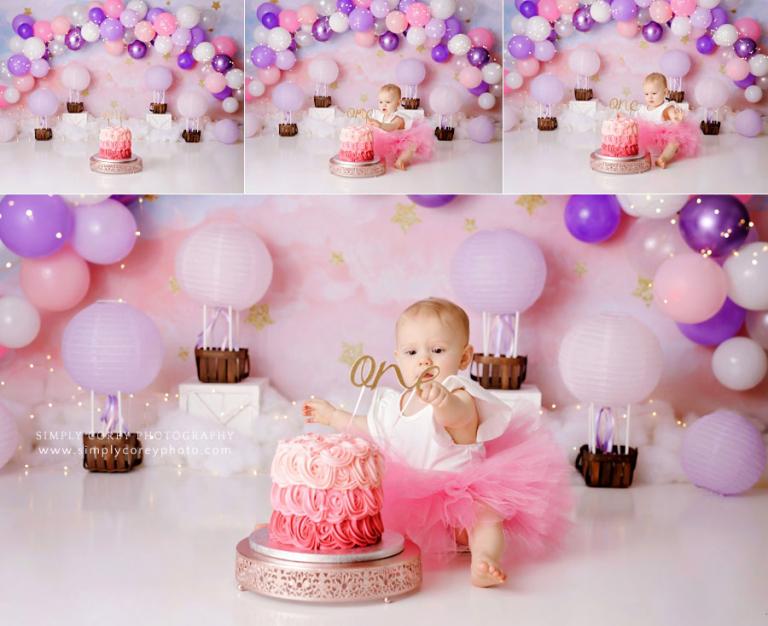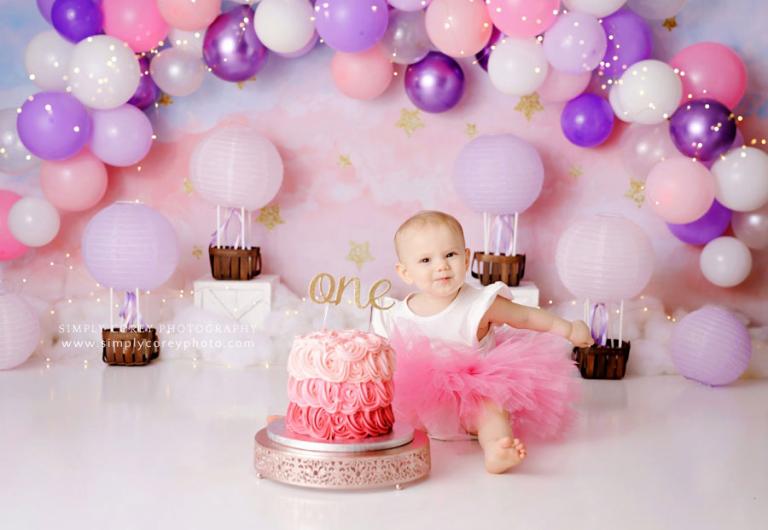 It didn't take long before she decided to try it though!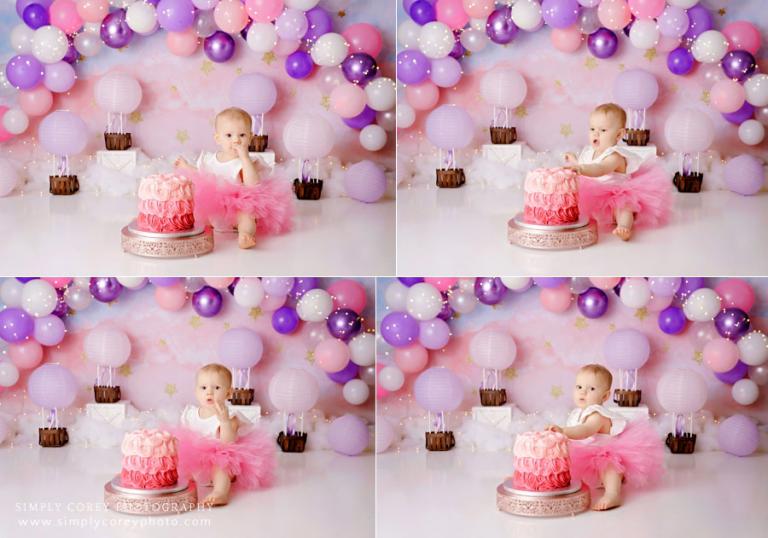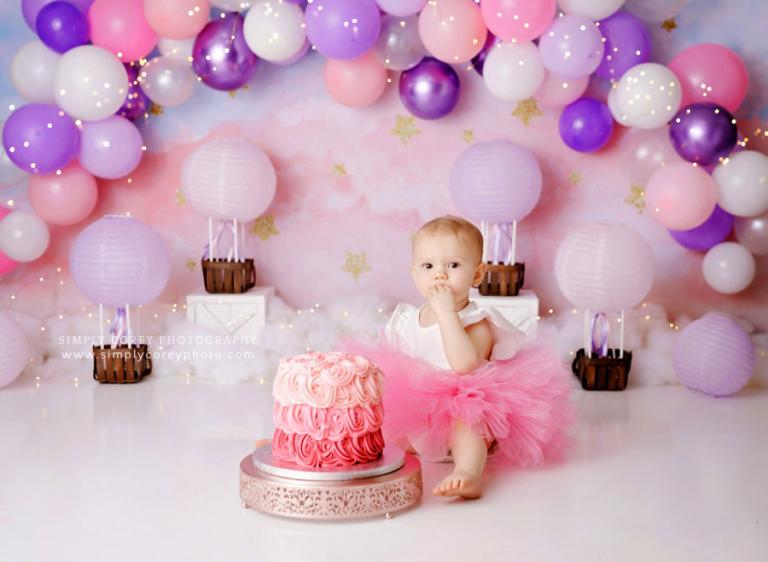 Her mama tried to sneak a headband on her, but, as you can see, it only lasted for a couple of photos. Ha!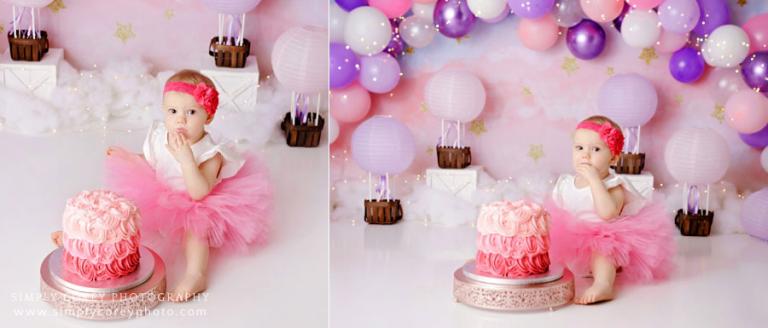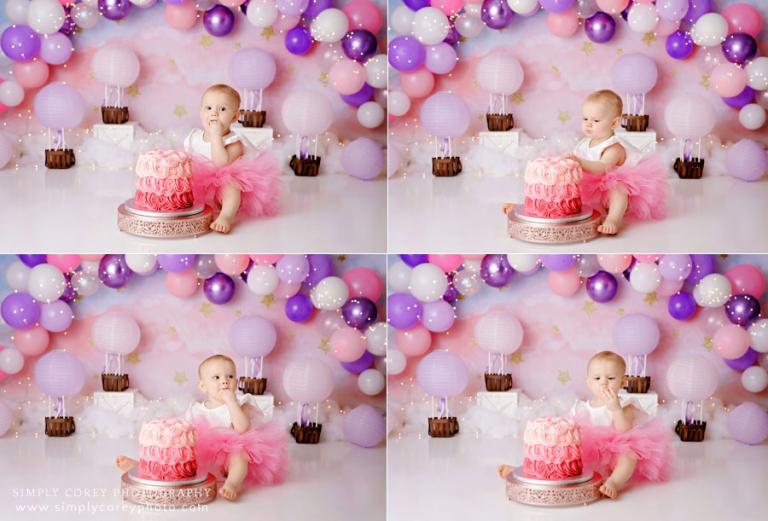 She enjoyed taking little tastes of her cake though …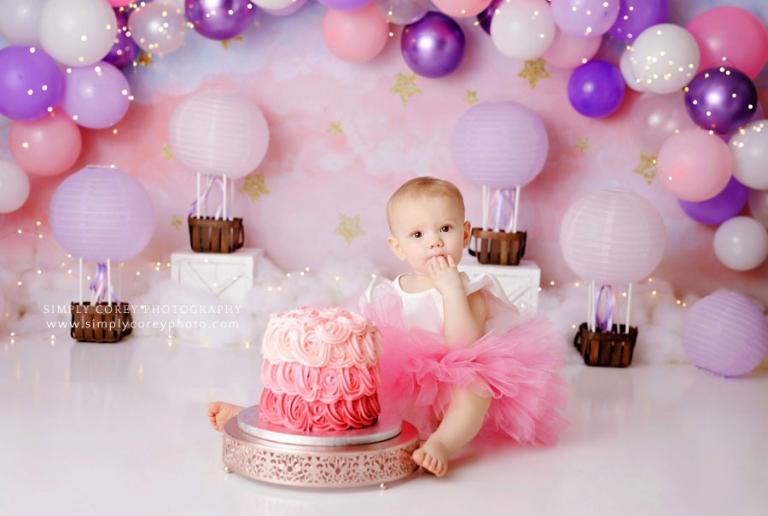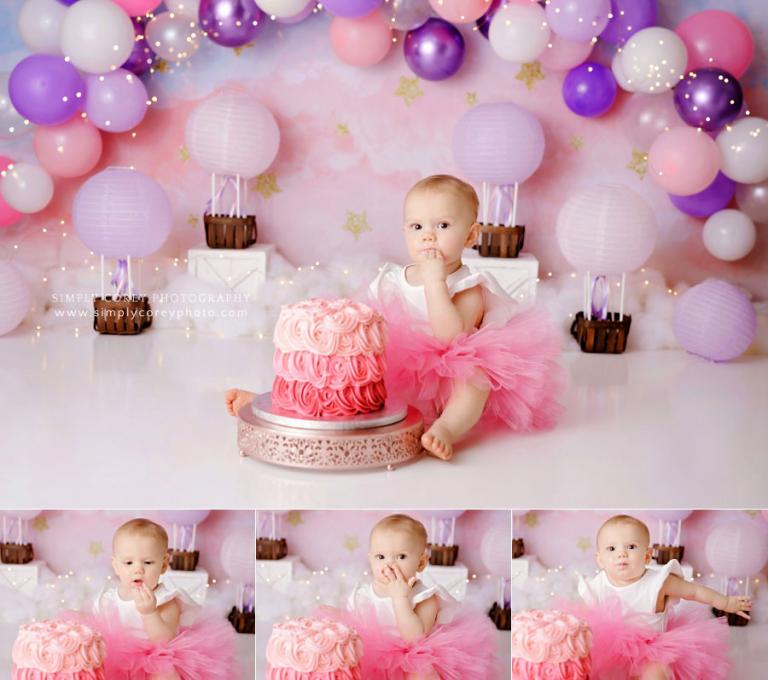 Until she didn't … and she started pushing the whole cake away from her!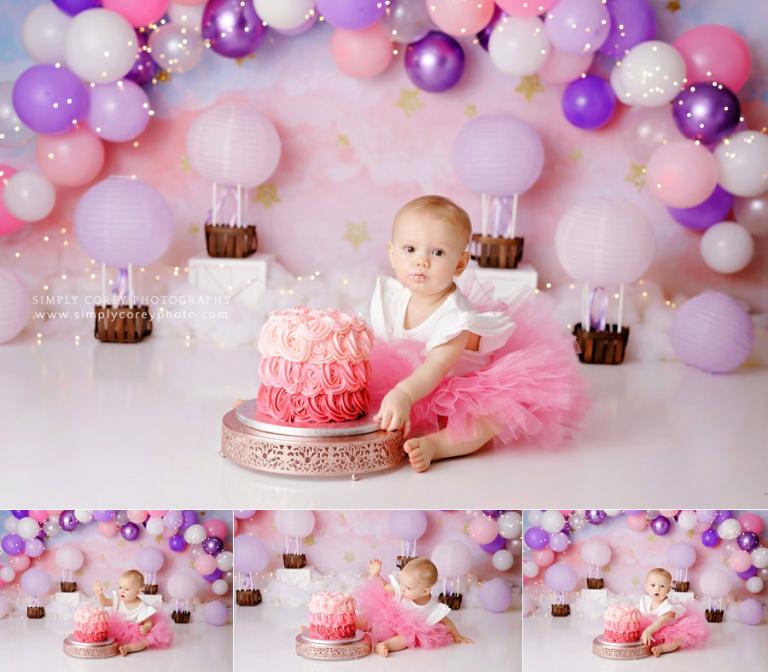 So I gave her a wooden spoon to renew some interest – and it worked!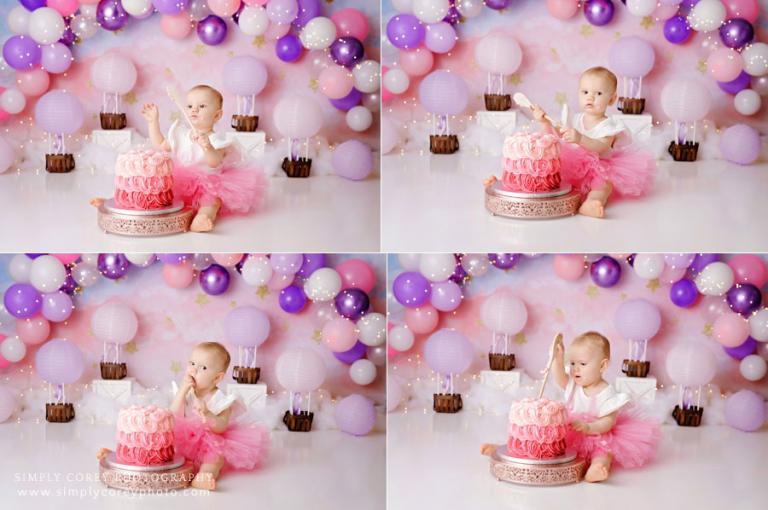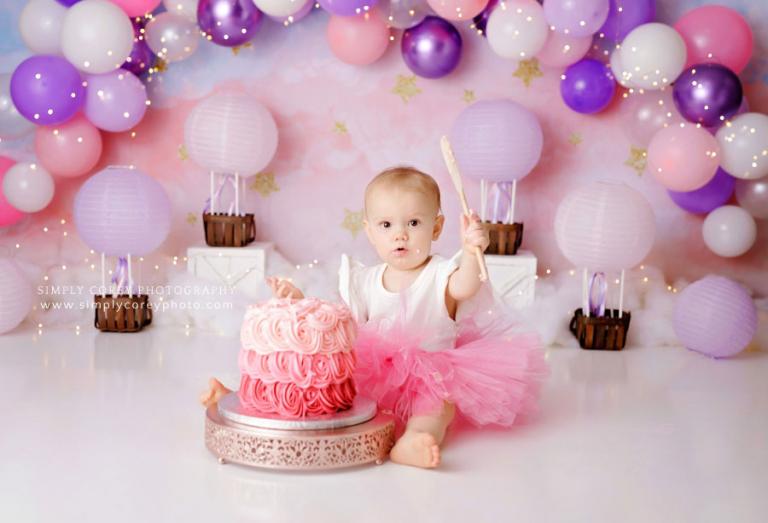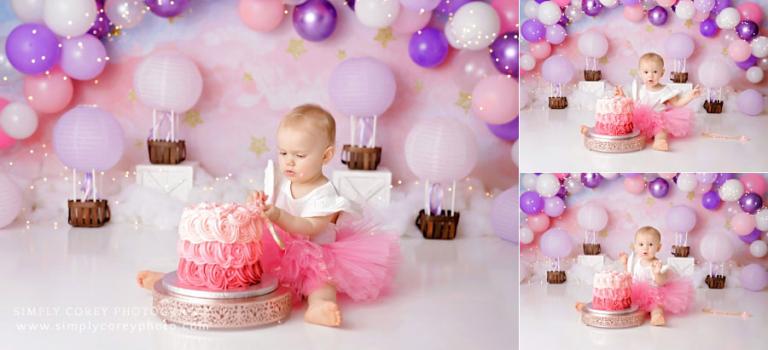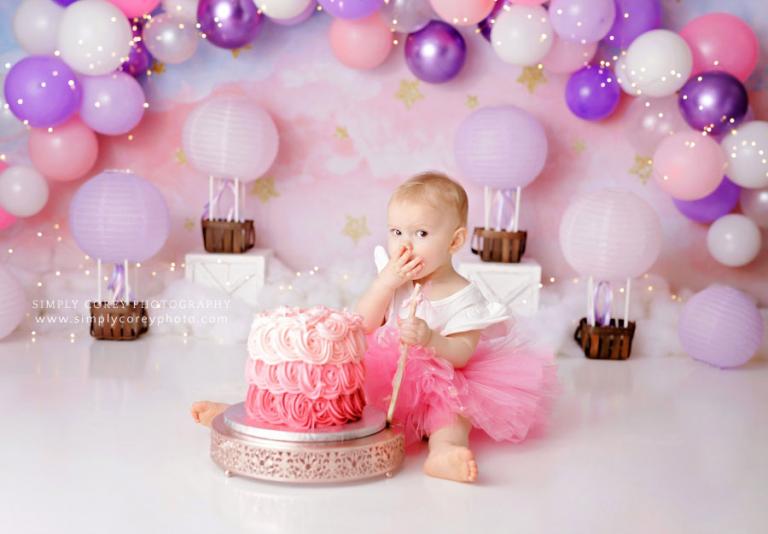 We tried the "one" topper again, but it didn't last long …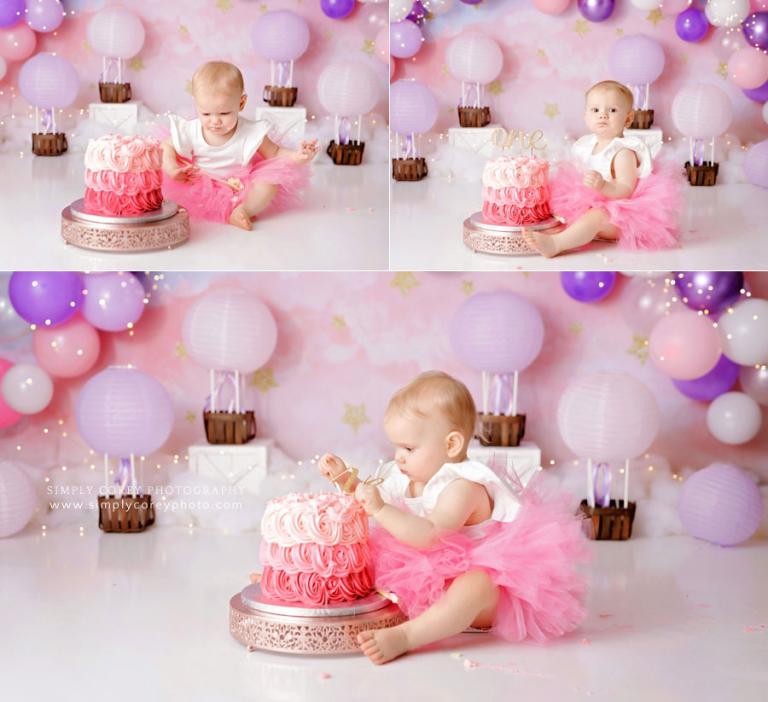 And neither did Phoebe after that! She got up and ran away as her exit! Ha!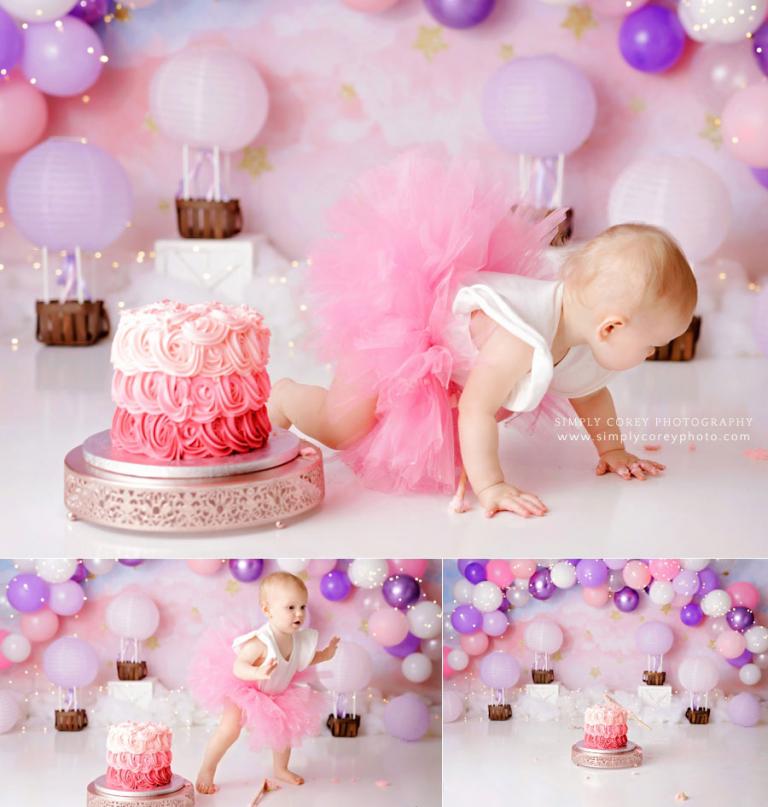 . . .
MORE ABOUT CARROLLTON CAKE SMASH PHOTOGRAPHER, SIMPLY COREY PHOTOGRAPHY:
Simply Corey Photography is located west of Atlanta, near Carrollton, Douglasville, Villa Rica, Newnan, and Dallas, Georgia. I have been a professional photographer since 2004, and have had the privilege of photographing many babies, children, and families throughout the metro Atlanta area over the years.
Custom themed baby milestone sessions and cake smash sessions are held exclusively at the studio. Family portrait sessions with your baby are also available in the studio, at my private location, or on-location. Lifestyle sessions in your home or another metro Atlanta location are available too.
Babies grow so fast during their first year, and I would love to capture some of these memories and milestones for you! You may request my pricing and availability for cake smashes, baby milestone sessions, and family portraits by using the form on my contact page.
Also, members of my VIP Facebook Group and subscribers to my email newsletter receive the first announcements for exclusive photography specials, mini session announcements, and other news from time to time. Be sure to subscribe! You are also welcome to connect with Simply Corey Photography on my Facebook page and Instagram!