This handsome baby boy was 9 days old at the time … but almost a year old now! I still had to feature his newborn session on the blog. See these big brown eyes? He was determined to show them to me throughout his session. Ha!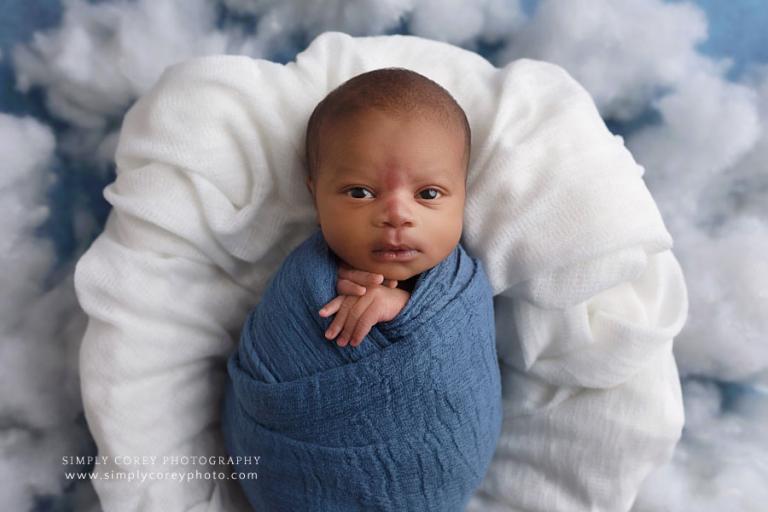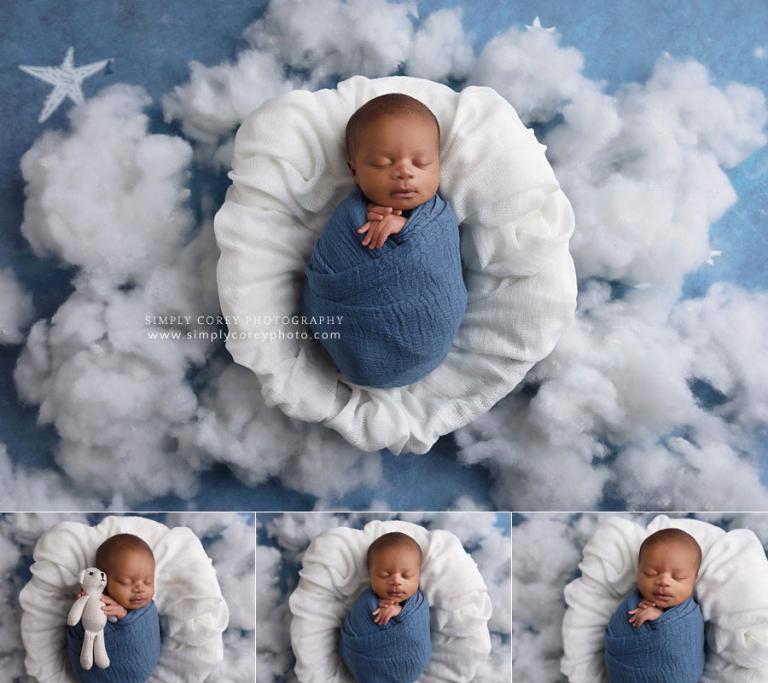 I can't complain because he gave me some of the sweetest smiles too! ♥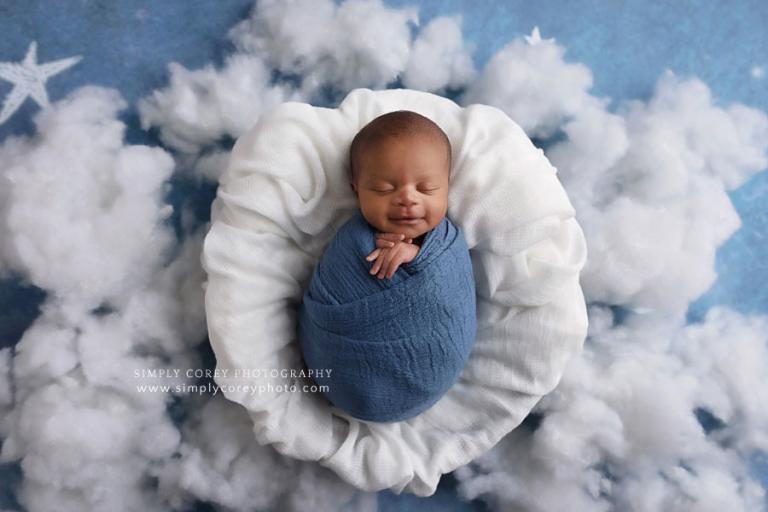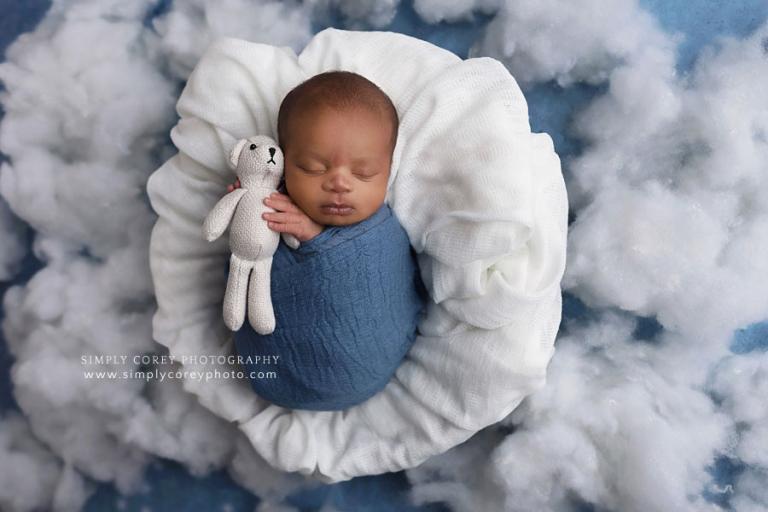 But he not only wanted to be awake, he wanted to show out with some of the cutest expressions!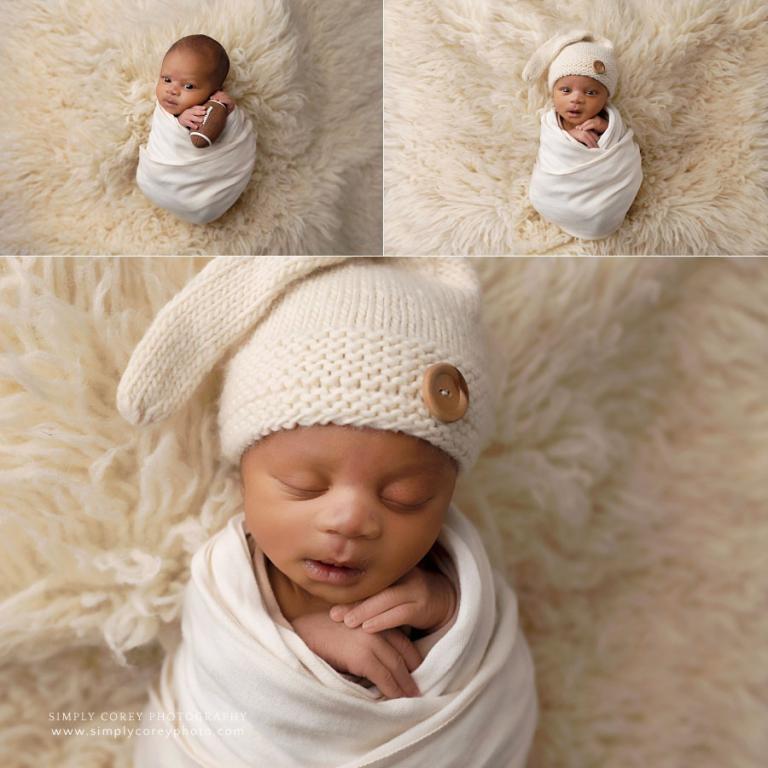 I love how he's posing with this little football! ♥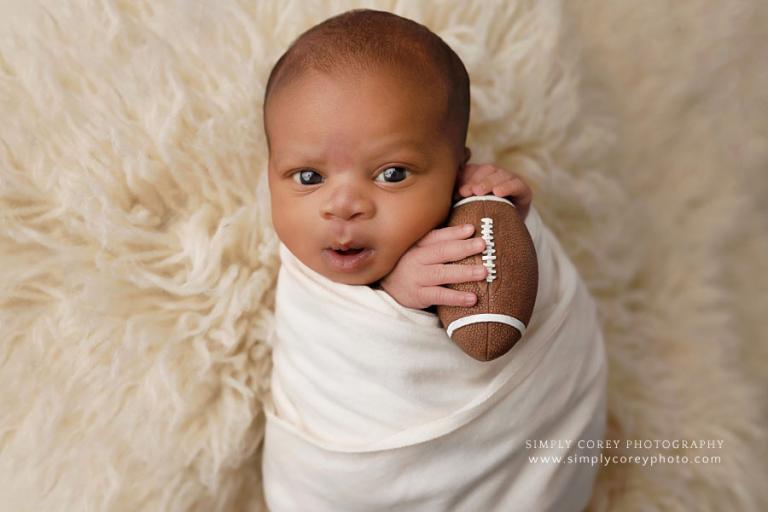 And just when I thought he was sleeping … again …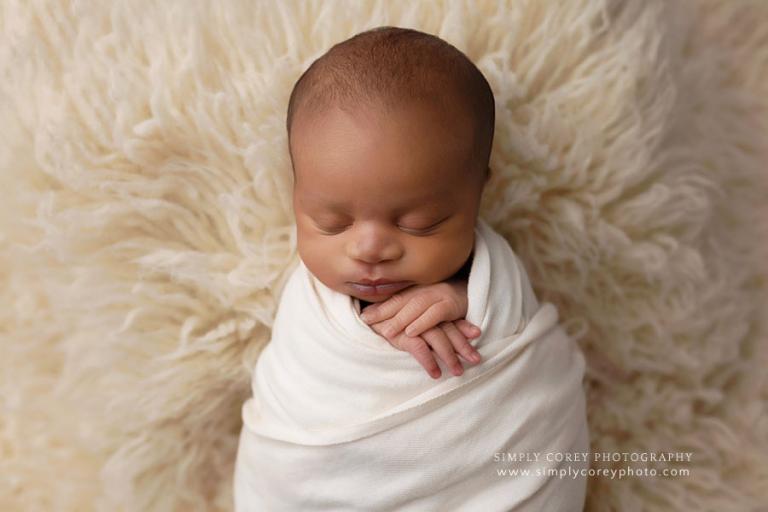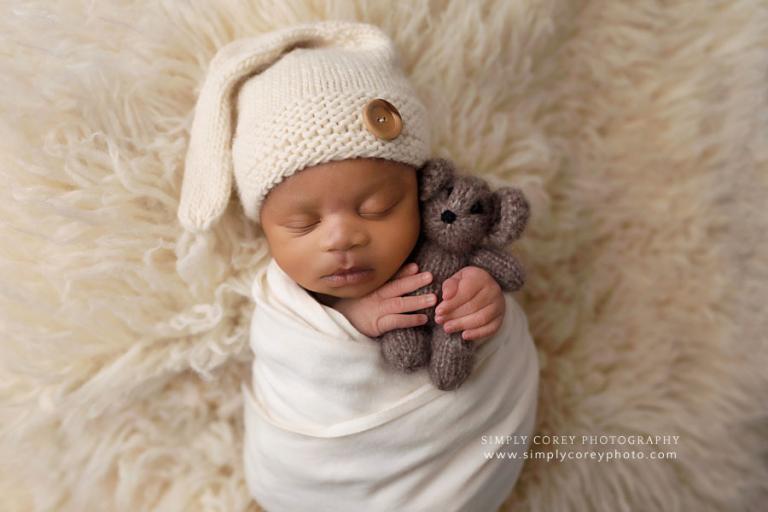 He gives me THIS look. Ha! He had me cracking up!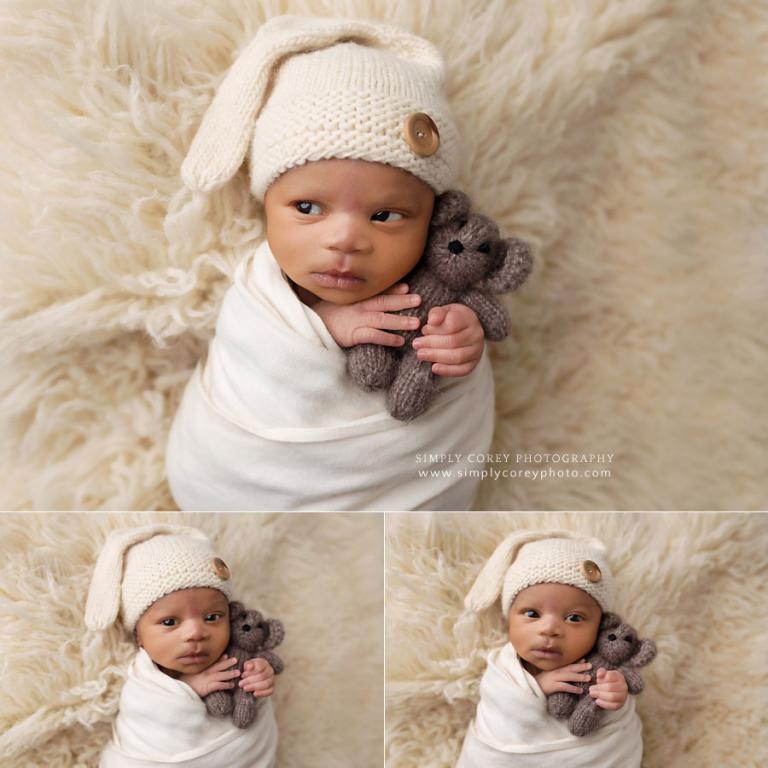 But there's that sweet smile again. ♥ He knew just when to throw it in.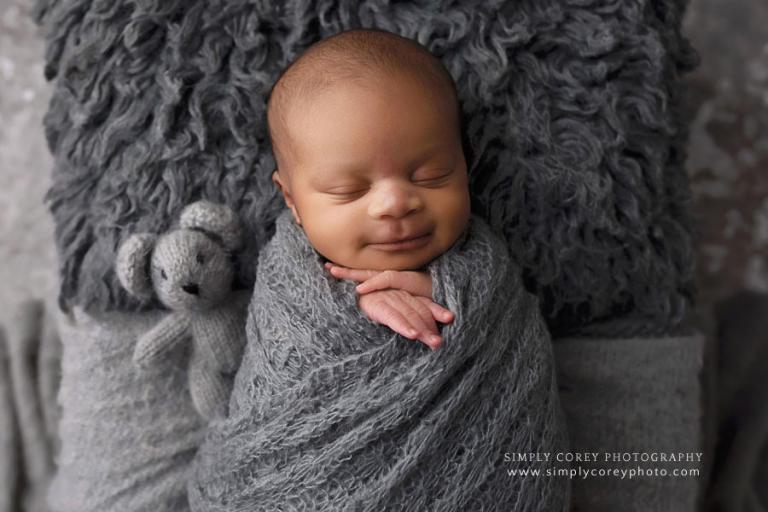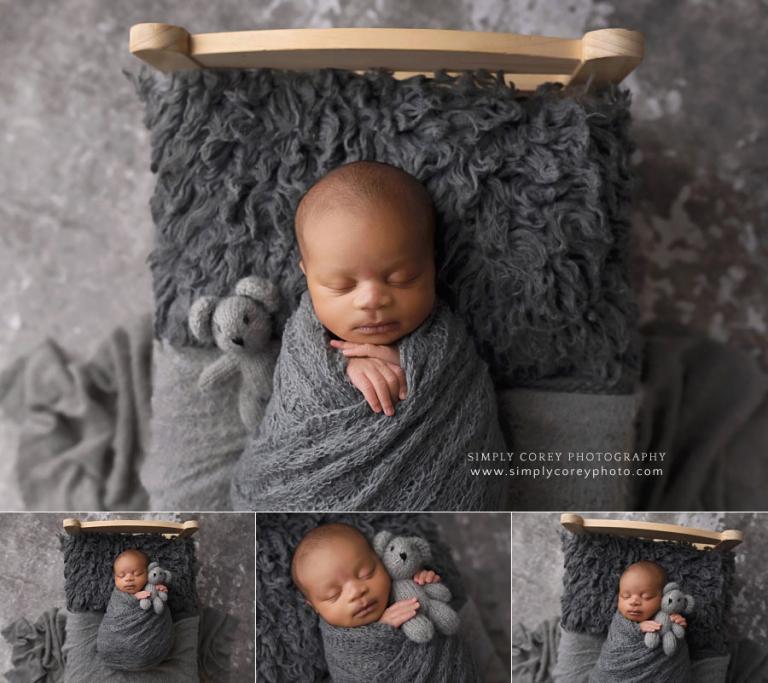 He was a little peanut, weighing less than 6lbs at birth, and he looks so tiny on this little bed!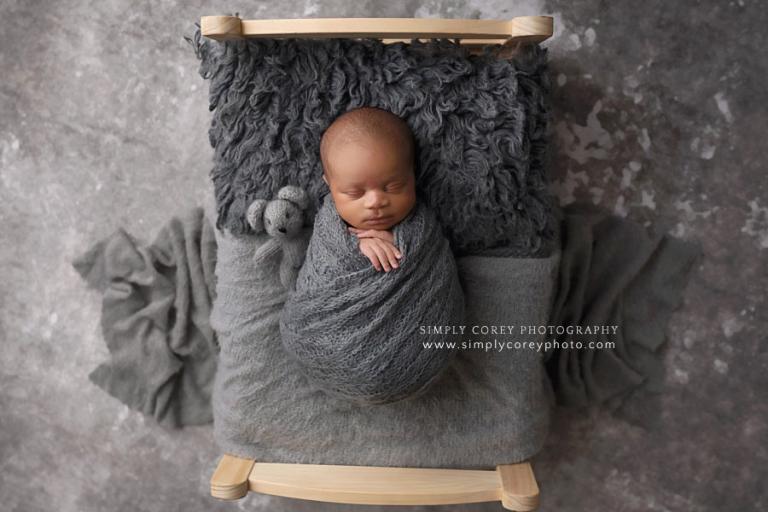 And he may look like he's sound asleep, but those peepers came back out soon after these! Ha! He still did great during his newborn session. ♥
. . .
More About Douglasville Newborn Photographer, Simply Corey Photography:
Simply Corey Photography is located west of Atlanta, in the middle of Douglasville, Villa Rica, Newnan, Dallas, and Carrollton, Georgia. I have been a professional photographer for more than 17 years, and have photographed a large number of maternity, newborn, and baby milestone sessions for families throughout greater Atlanta.
Newborn sessions may be held in the studio or in your metro Atlanta home. These sessions are best held when your new baby is between five days and three weeks old. Maternity sessions are also available and recommended between 30 and 36 weeks. Baby milestone sessions are also offered through your baby's first year.
You're welcome to request detailed pricing and my availability for all portrait sessions by using the form on my contact page.
Members of my VIP Facebook Group and subscribers to my email newsletter are the first to receive announcements for exclusive photography specials, mini session announcements, and other news from time to time. I'd also love for you to follow Simply Corey Photography on Facebook and Instagram!