I had so many awesome families see me for portraits last fall and no time to share them then. So I will continue to feature some of my favorites over the next month or so!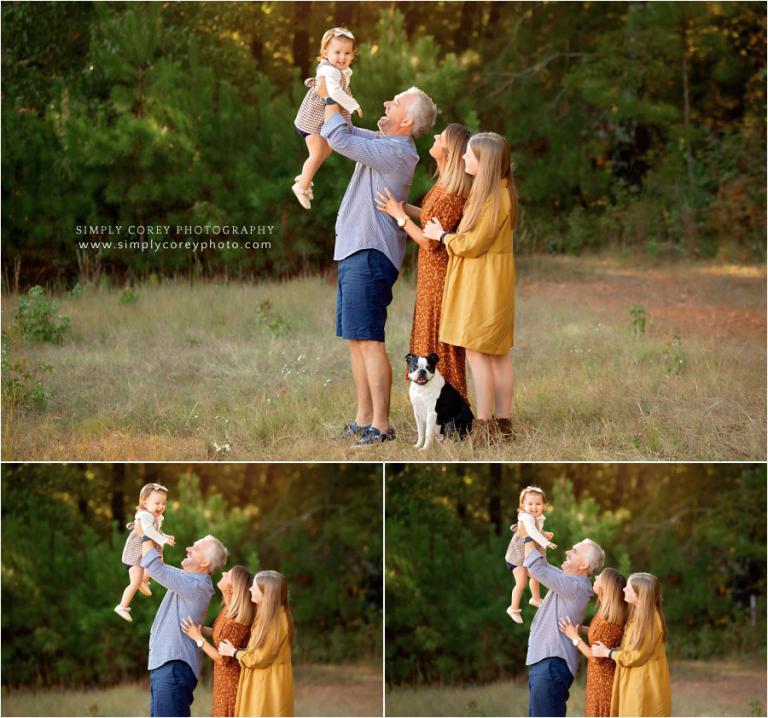 I love that this family included their Boston Terrier in their fall mini session. Dogs are the best and definitely deserve to be in the family portraits!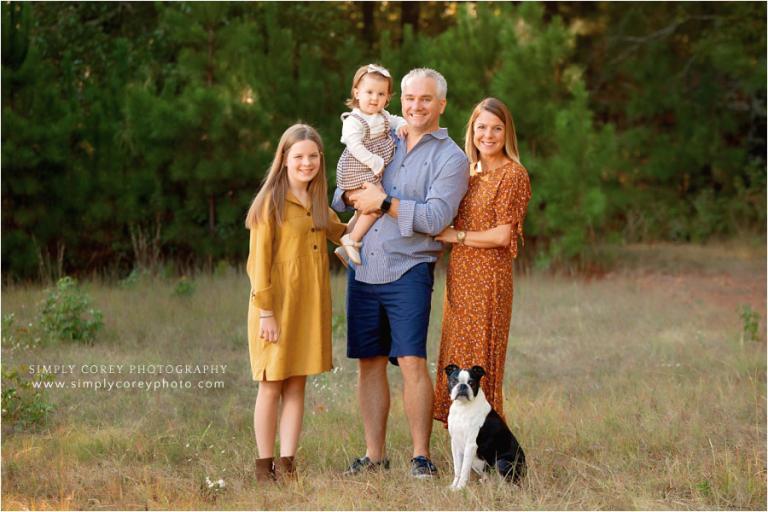 I love these smiles too!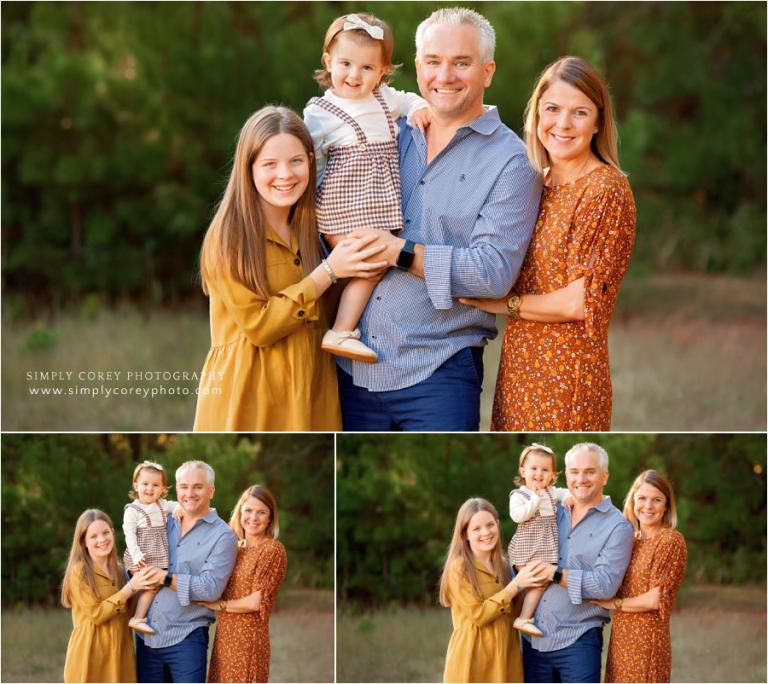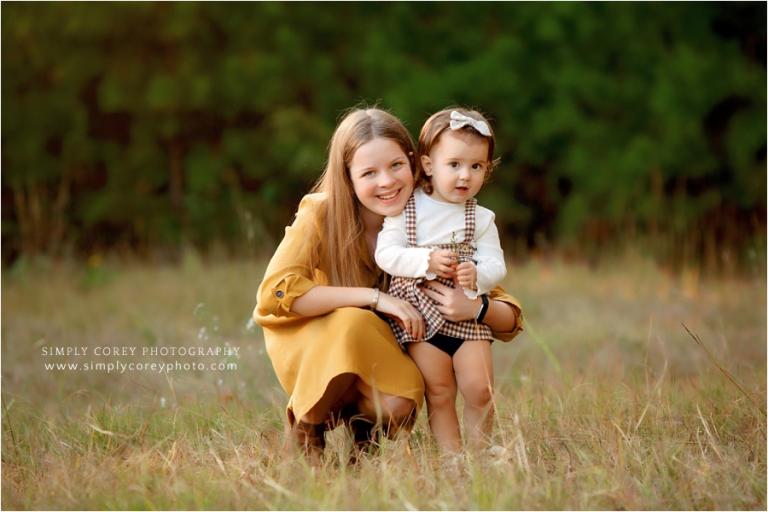 Big sister was fantastic with her baby sister … who didn't want much to do with having her photo taken! I still love these photos of them together!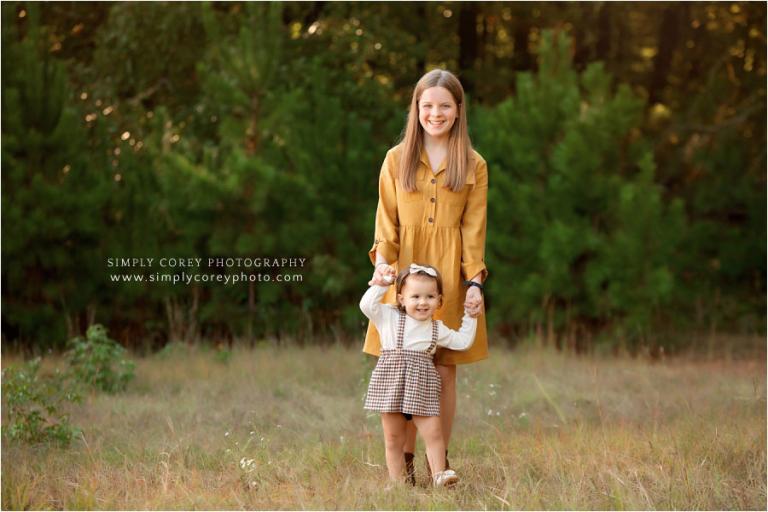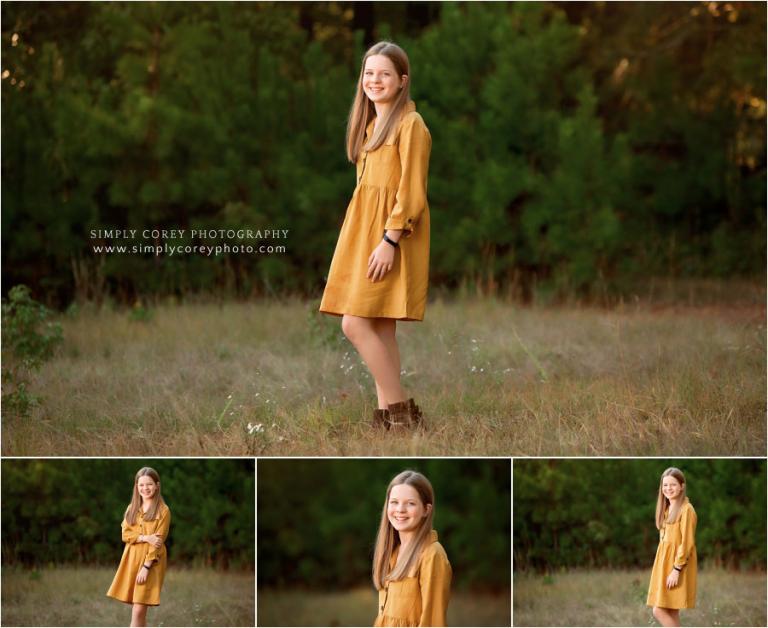 The tween age can be such an awkward stage, but I love this age. And this girl rocked her solo portraits!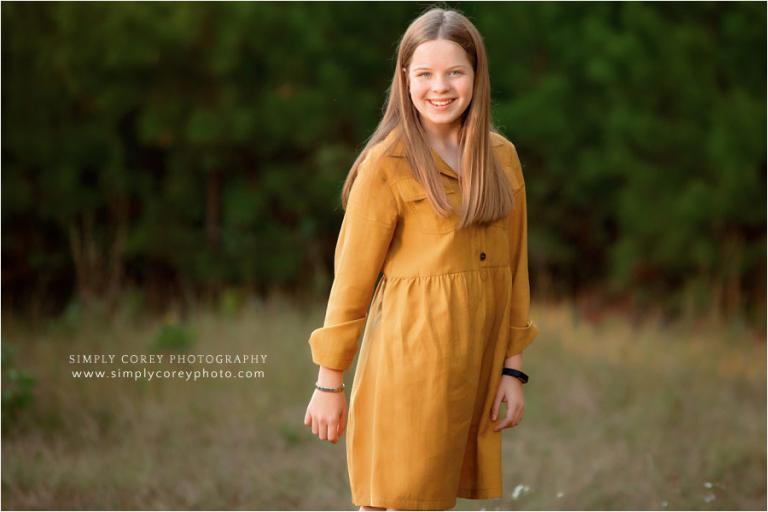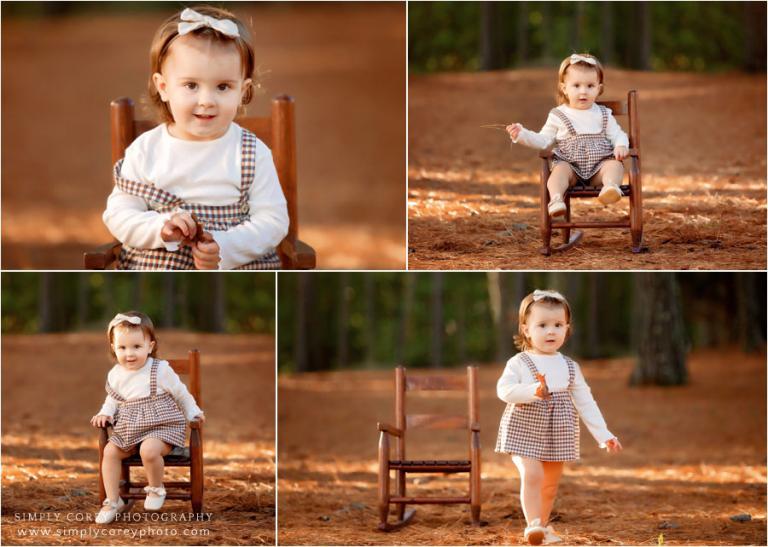 Baby sister gave me a few minutes, but she preferred exploring more than sitting!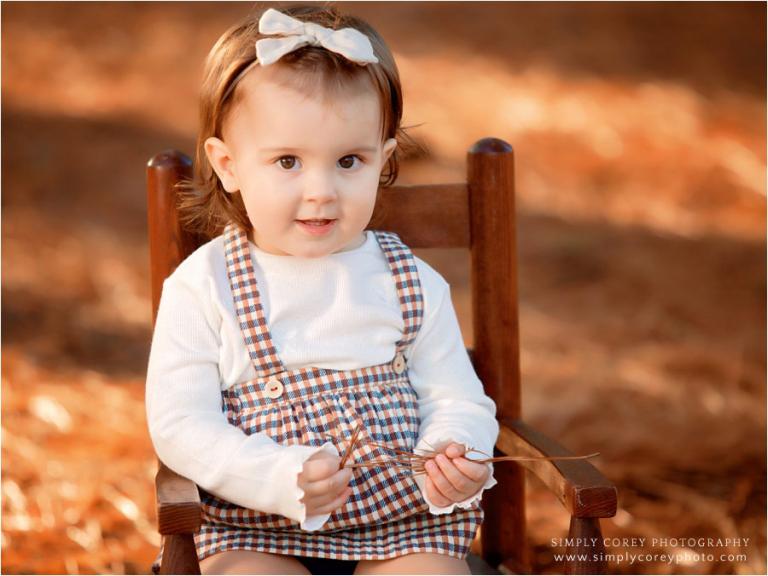 A quick swing from Mom and Dad made her smile though! ♥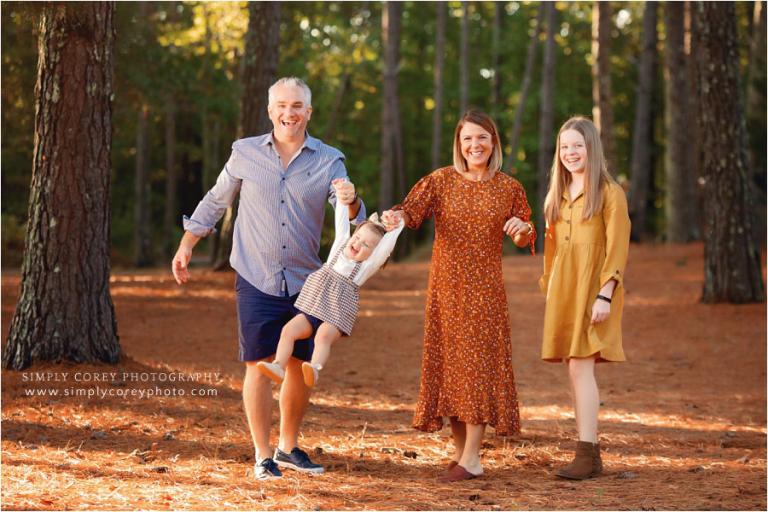 She stayed put for another family photo before she was on the run again! Ha!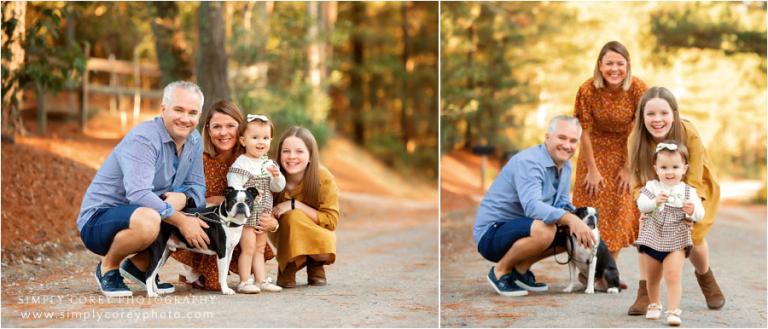 She loved the walk down our country road though!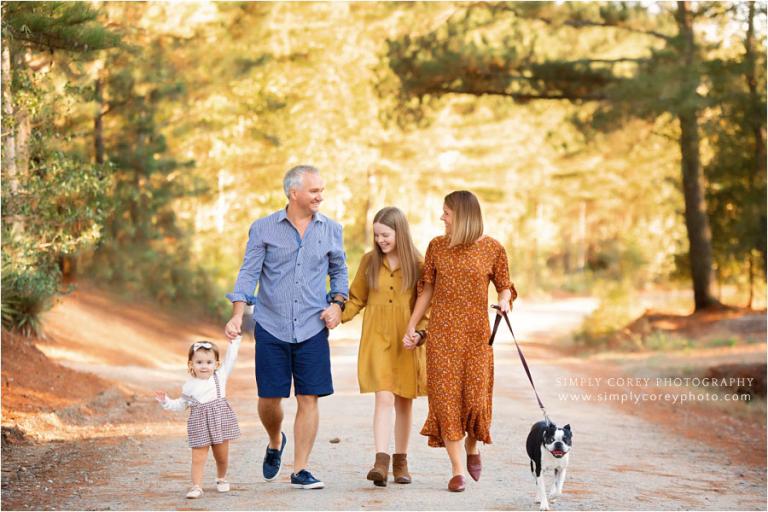 . . .
More About Carrollton Fall Mini Photographer, Simply Corey Photography:
Simply Corey Photography is located in West Georgia, near Carrollton, Villa Rica, Douglasville, Bremen, and Newnan. I began doing photography professionally at the end of 2004 and have photographed many families, children, and babies throughout the greater Atlanta area since then. Mini sessions take place exclusively at my private outdoor location (featured in this session). Custom portrait sessions may take place here or at the location of your choice within metro Atlanta. You are welcome to request detailed pricing and my availability by sending me an email.
Simply Corey Photography sends out exclusive photography specials, mini session announcements, and other news from time to time in the email newsletter. So be sure to subscribe! You're also welcome to join my VIP Facebook Group on Facebook or follow Simply Corey Photography on Facebook and Instagram!