This maternity session is from back in September. It was still warm outside, and the light and greenery on my property were just perfect. I am definitely missing that weather right now!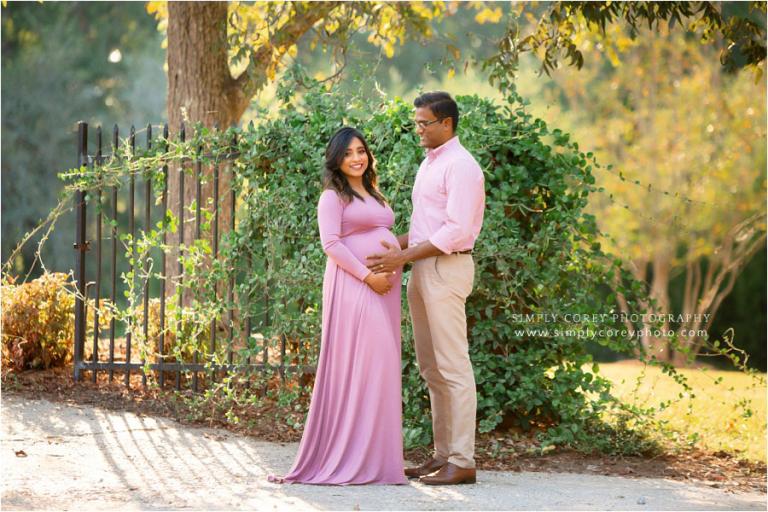 Papita wore her own dresses to her maternity session and I adored each and every one of them! So perfect for expecting a baby girl!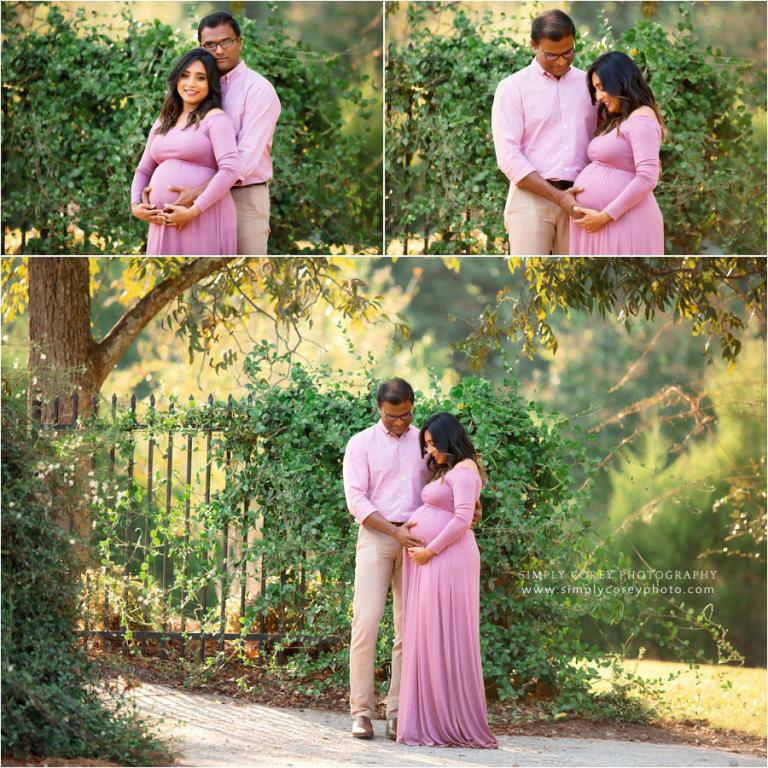 And aren't these couple maternity photos too cute? You can just feel the love in each one! ♥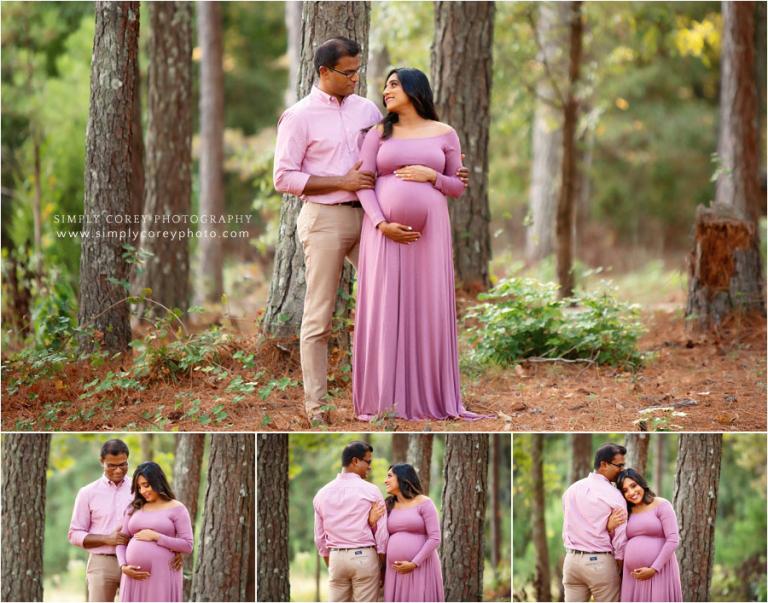 Because it was so warm outside, we did a few maternity photos inside on a studio backdrop. It was a great way too cool off – and add variety to their session's gallery!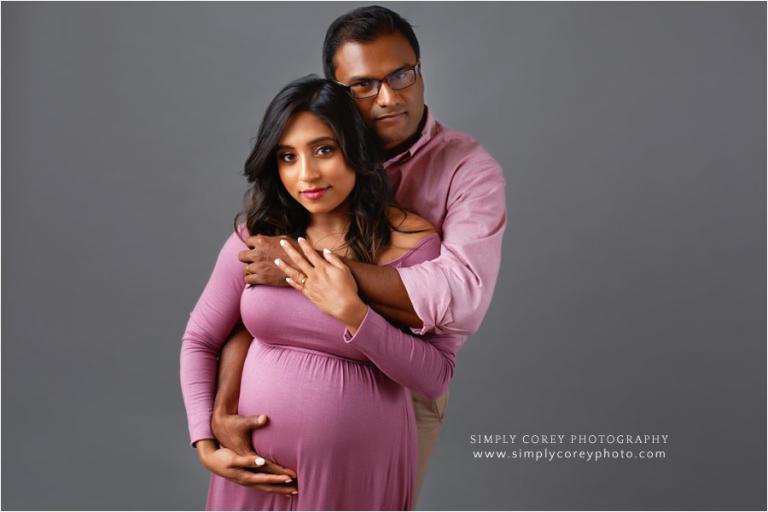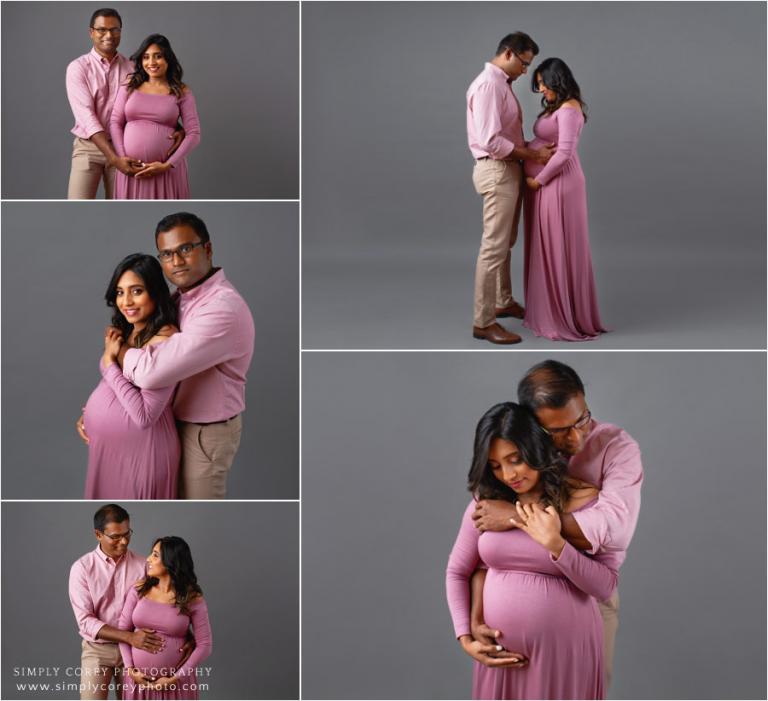 Outdoor maternity portraits are still my favorite. Just look at the dreaminess this field provides!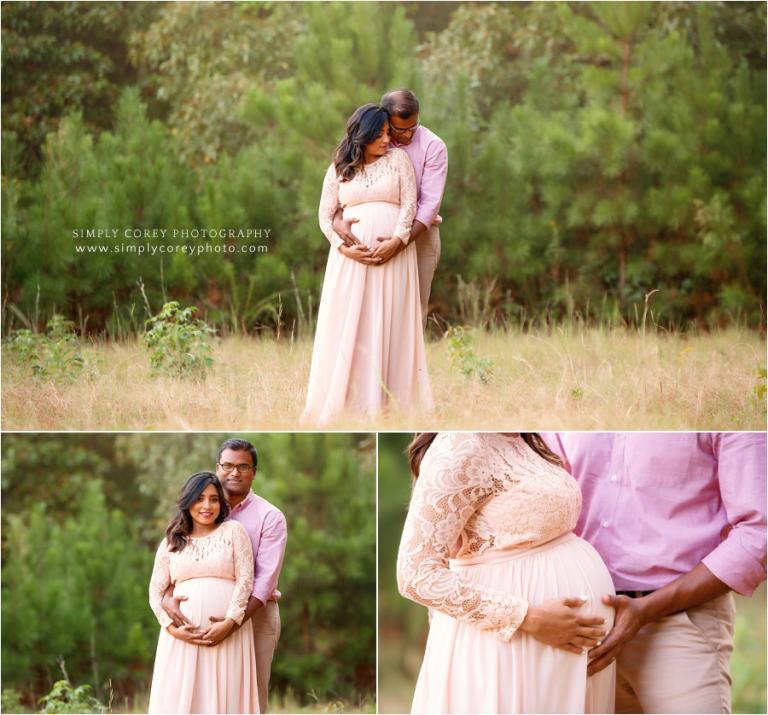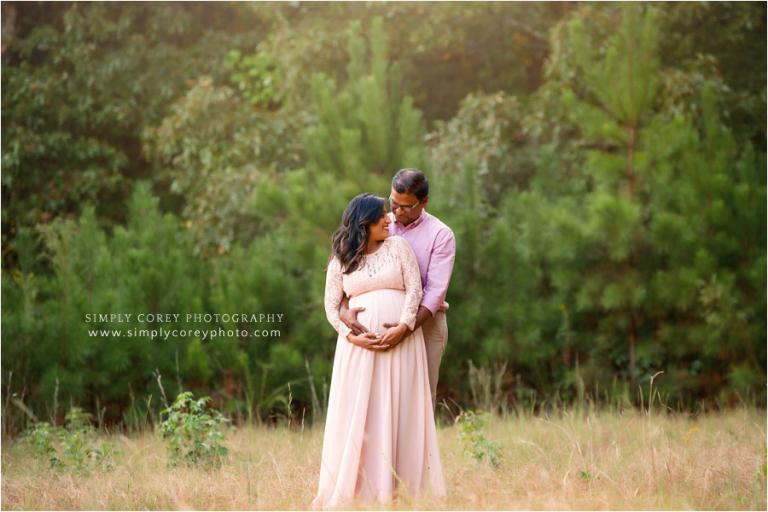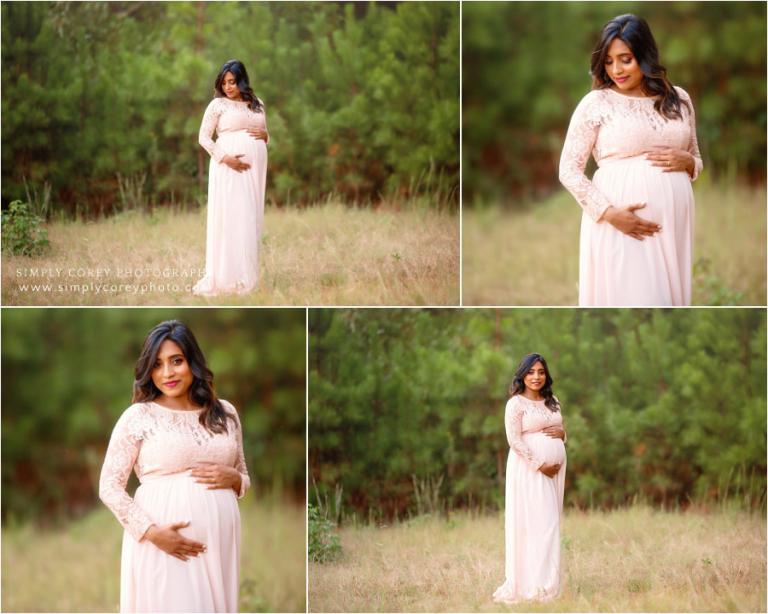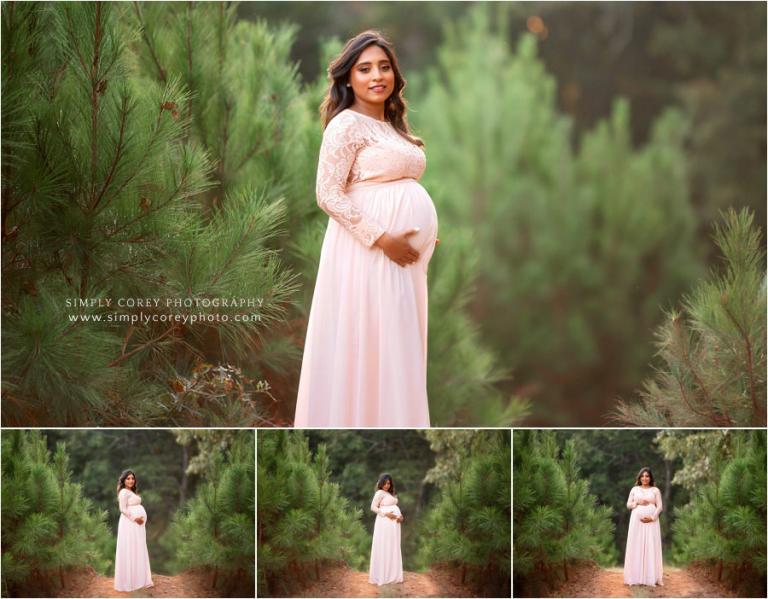 Papita was a gorgeous expecting mother, so she made my job very easy. I love all of her maternity session images, but if I had to choose, these photos by the pine trees would definitely be some of my favorites!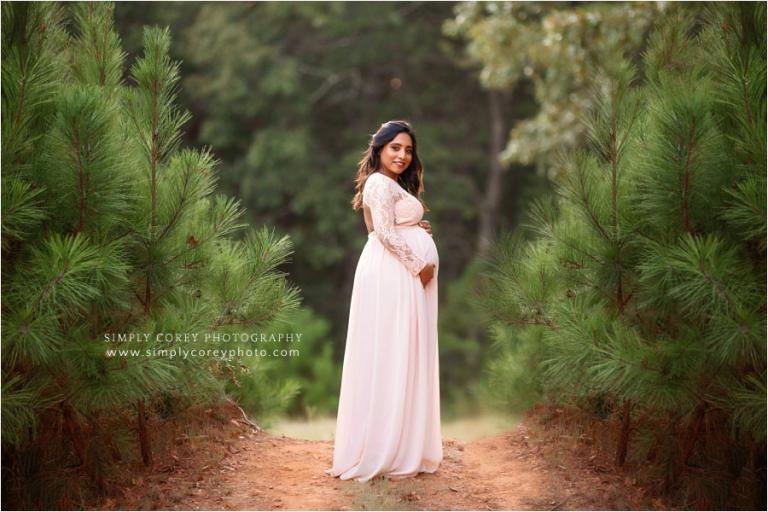 Her flowy blush dress was perfect for outdoor photos – and the gray studio backdrop!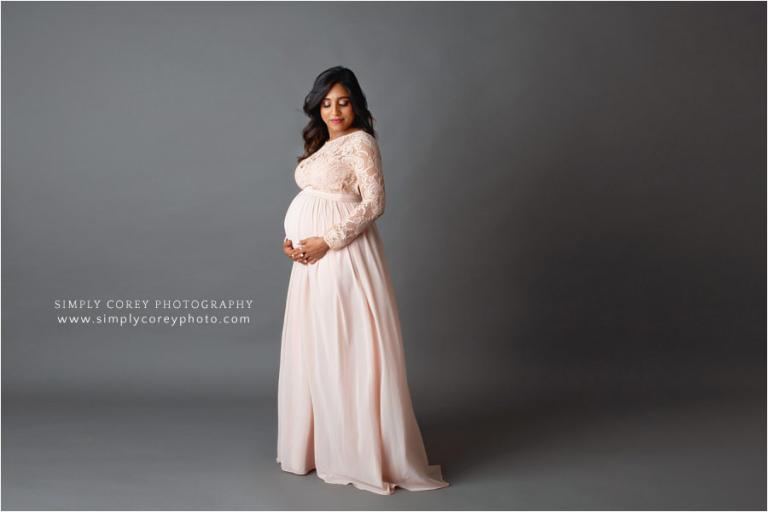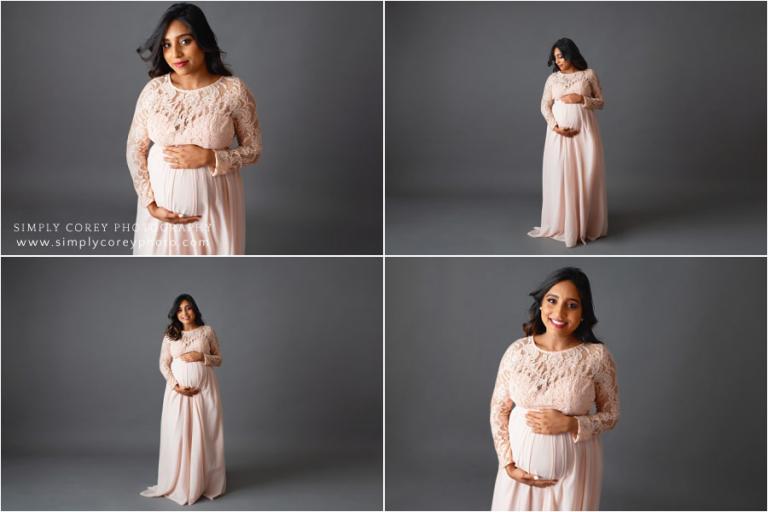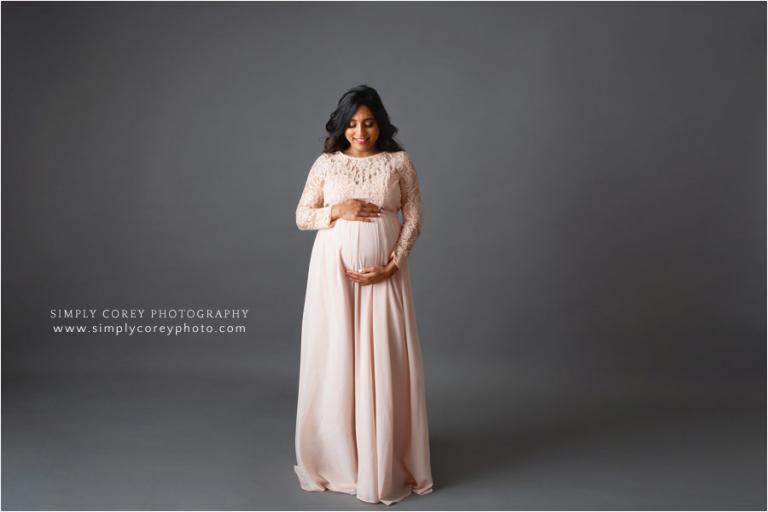 We were just starting to get some fall color in the trees along our country road, and it was the perfect touch to these maternity portraits!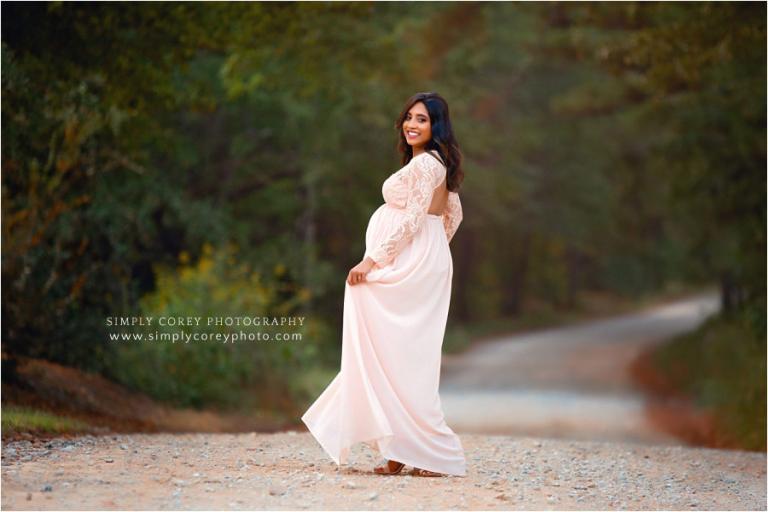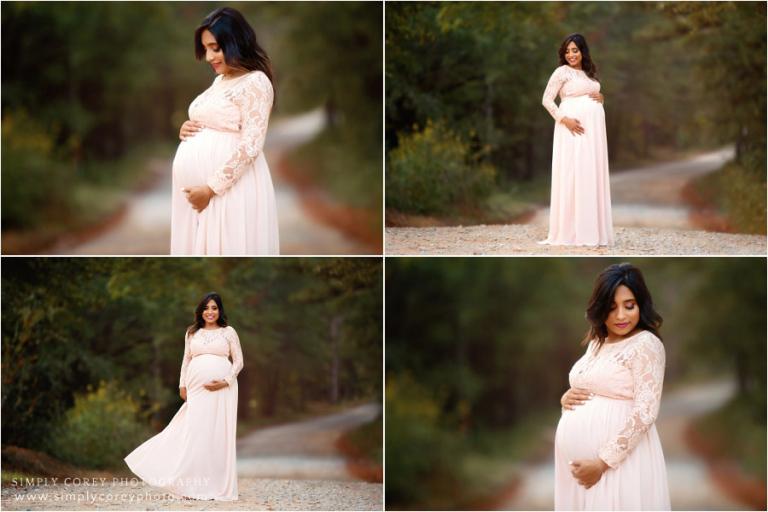 The fall light coming through the trees framed them beautifully too!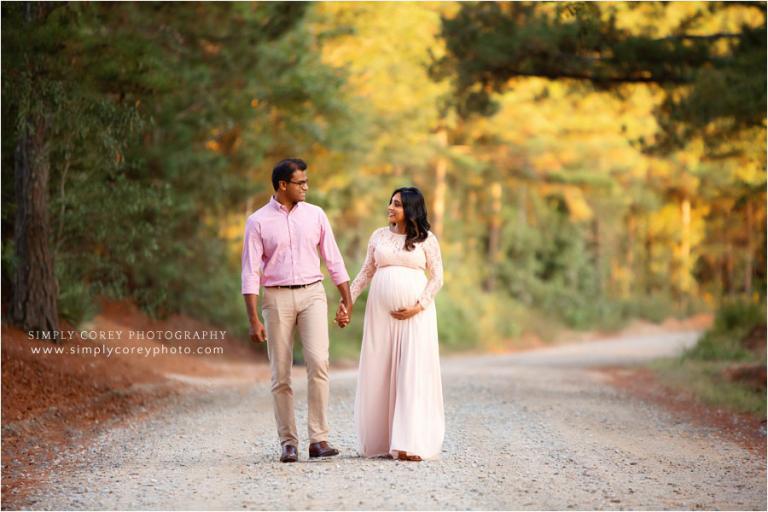 Papita ended her maternity session in this gorgeous red dress. I love how it pops against the greenery!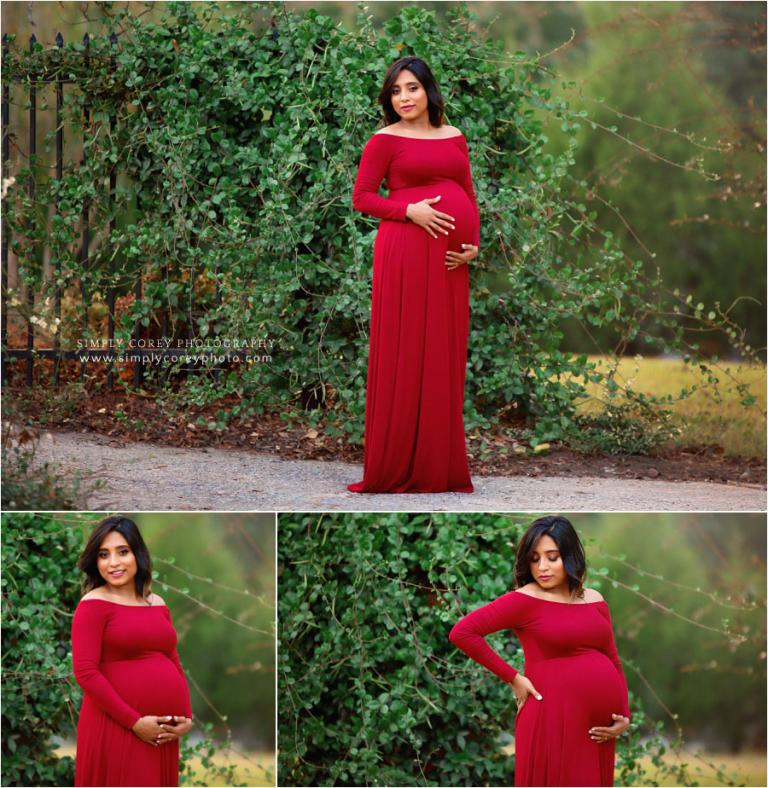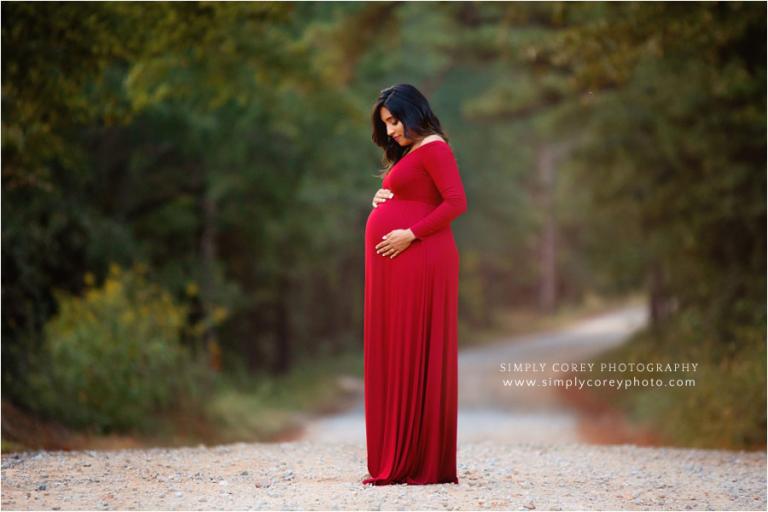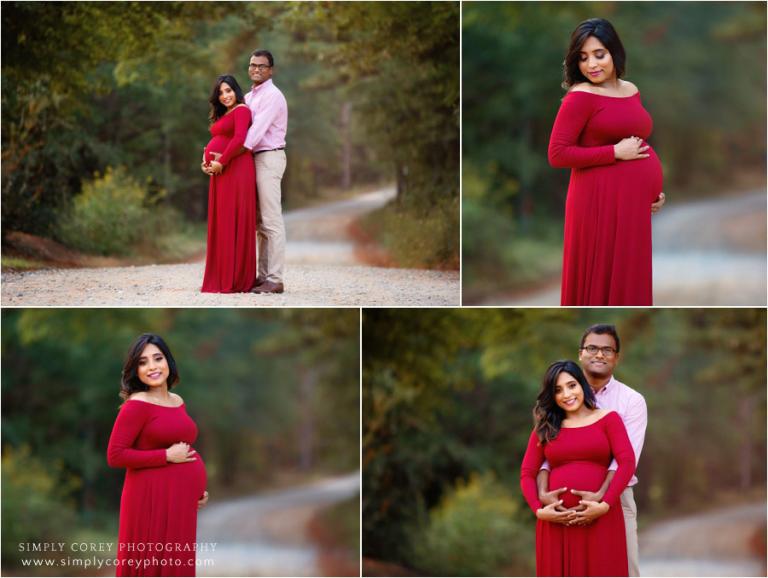 Since these were taken last fall, their baby girl has already arrived. Stay tuned to see photos from her in-home newborn session!
. . .
More About Atlanta Maternity Photographer, Simply Corey Photography:
Simply Corey Photography is located west of Atlanta, near Newnan, Carrollton, Villa Rica, Douglasville, and Bremen. I have been a professional photographer for 15 years, and have photographed many expecting mothers and newborn babies throughout greater Atlanta. Maternity sessions may be held at my private outdoor location (featured in this session) or at the location of your choice within metro Atlanta. This can be your home, a downtown area, or anywhere else that is meaningful!
Would you like more information? You are welcome to request detailed pricing and my availability by using the form on my contact page.
Members of my VIP Facebook Group and subscribers to my email newsletter receive the first announcements for exclusive photography specials, mini session announcements, and other news from time to time. You are also welcome to connect with Simply Corey Photography on my Facebook page and Instagram!